Like a boulder rolling unstoppably through an ancient booby-trapped tunnel, or a shark propelling itself through the ocean towards an unsuspecting pair of legs, or a flock of gallimimuses (gallimimi?) running away from a T-rex, the new issue of Empire is currently hurtling towards shelves across the country. And, if you hadn't already heard, it's all (mostly) about one iconic director: Steven Spielberg. The #SpielbergTakeover is arriving — with five different covers, no less — on Thursday 22 February, and you can get a sneak peek at what's inside here.
The Spielberg Takeover
The blockbuster legend behind Jaws, Raiders of the Lost Ark, E.T The Extra Terrestrial, Jurassic Park, and countless more all-time great adventures and historical dramas has taken over the magazine, with editorial input throughout the issue's features. There's a world exclusive interview with the man himself, followed by personal Spielberg tributes from the likes of Martin Scorsese, Christopher Nolan, J.J. Abrams, Rian Johnson, Edgar Wright, Joe Cornish and more.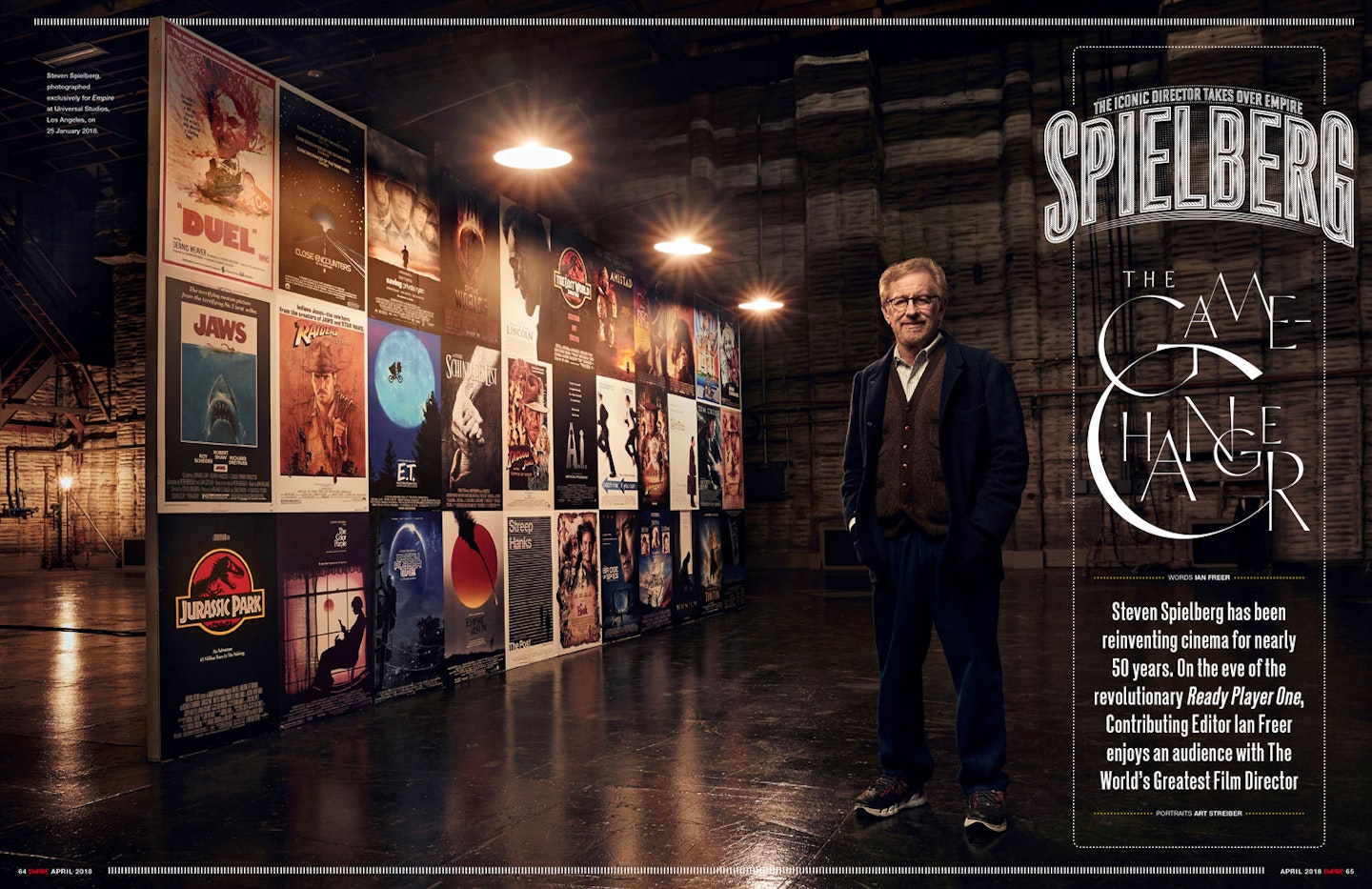 Twenty five years on from Jurassic Park, Empire interviewed Laura Dern, Sam Neill and Jeff Goldblum on their memories of Spielberg's dinosaur epic.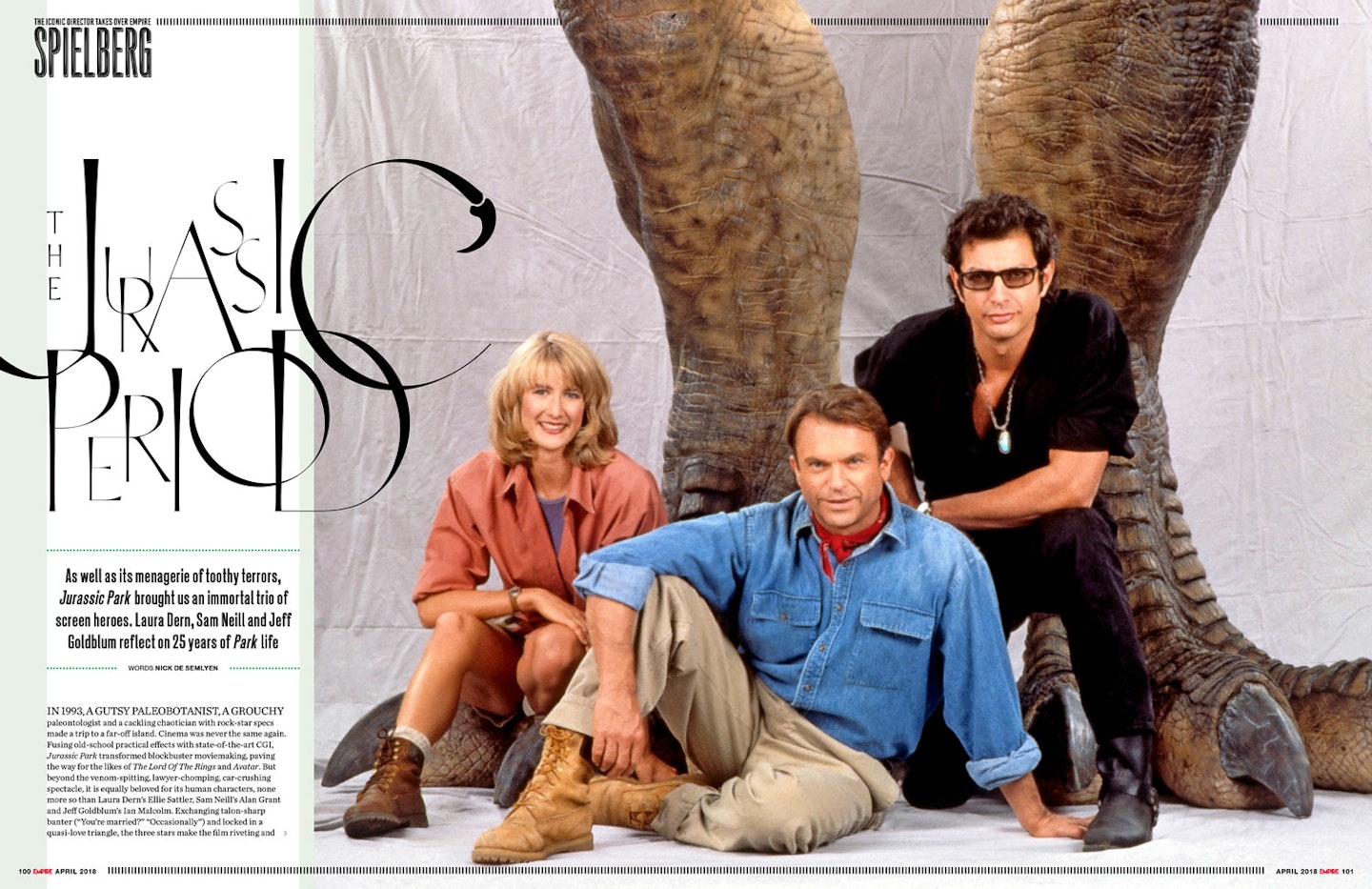 There's interviews with child actors who appeared in Spielberg's classic films, a history of the making of Jaws, and a blow-by-blow account of the Saving Private Ryan D-Day sequence. We've spared no expense.
Ready Player One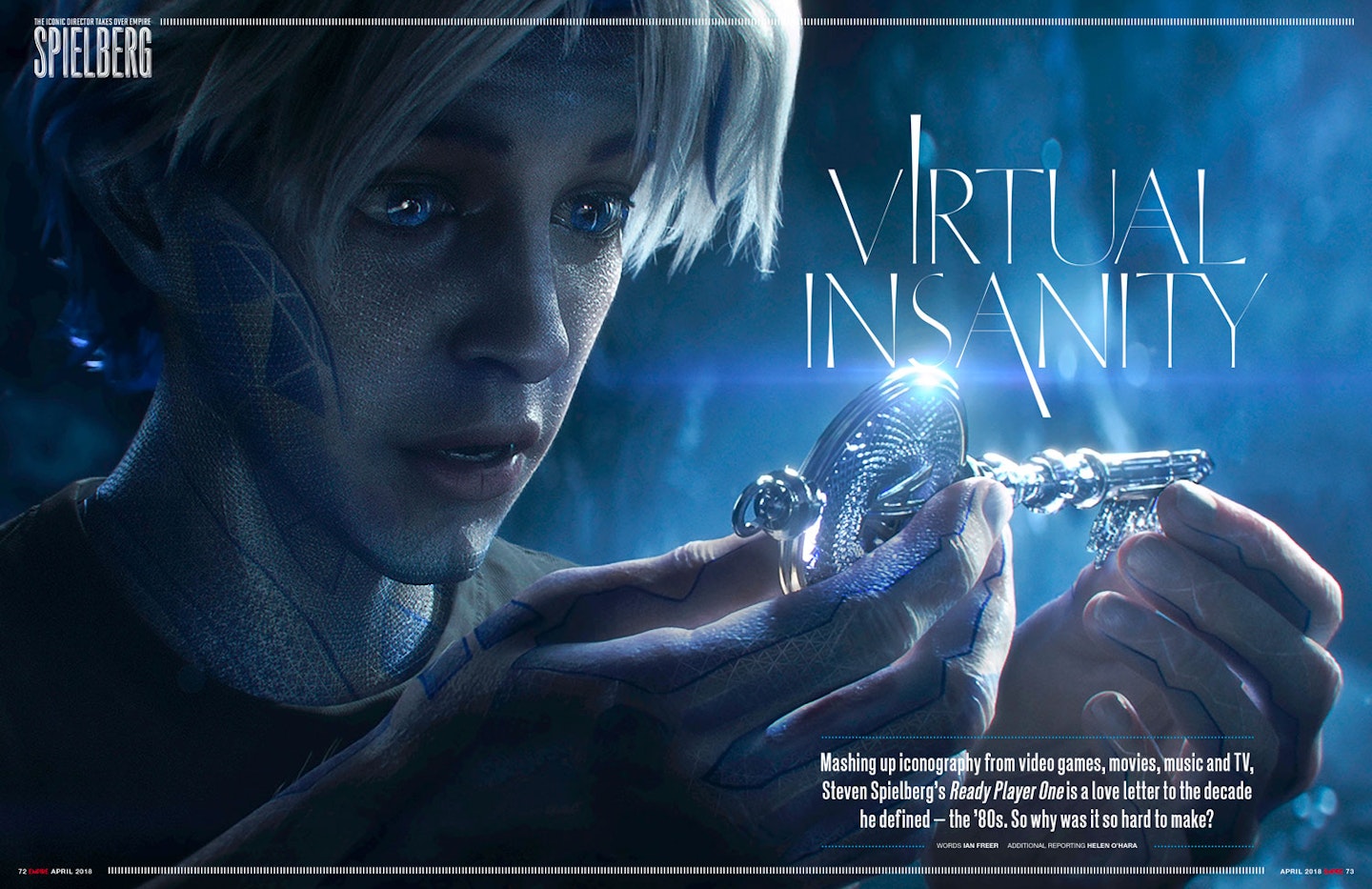 Spielberg's back catalogue is already golden, but he's not resting on his laurels for his next film — Ready Player One is a move back to classic adventure blockbusters, fused with virtual reality technology and packed with pop culture references galore to films, music, and video games. Empire got access all areas — strap on your VR goggles, and prepare to enter a brave new world.
A Wrinkle in Time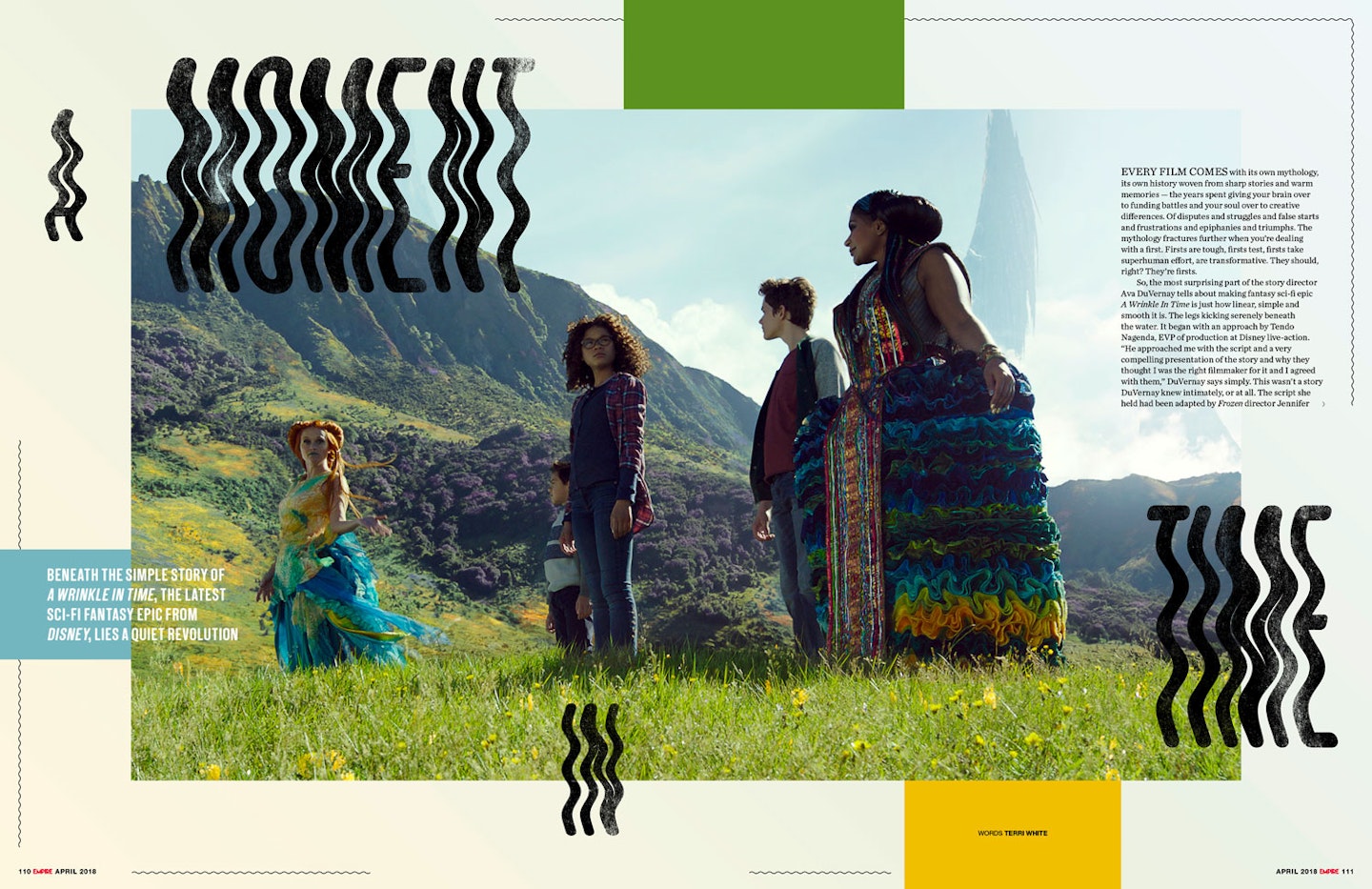 Director Ava DuVernay is following up Martin Luther King Jr. drama Selma and scorching US prison system documentary 13th with something completely different — a wildly colorful Disney adventure set in a vibrant fantasy world, starring Oprah Winfrey, Reese Witherspoon, Mindy Kaling, and the soon-to-be-huge child actor Storm Reid.
Pre.View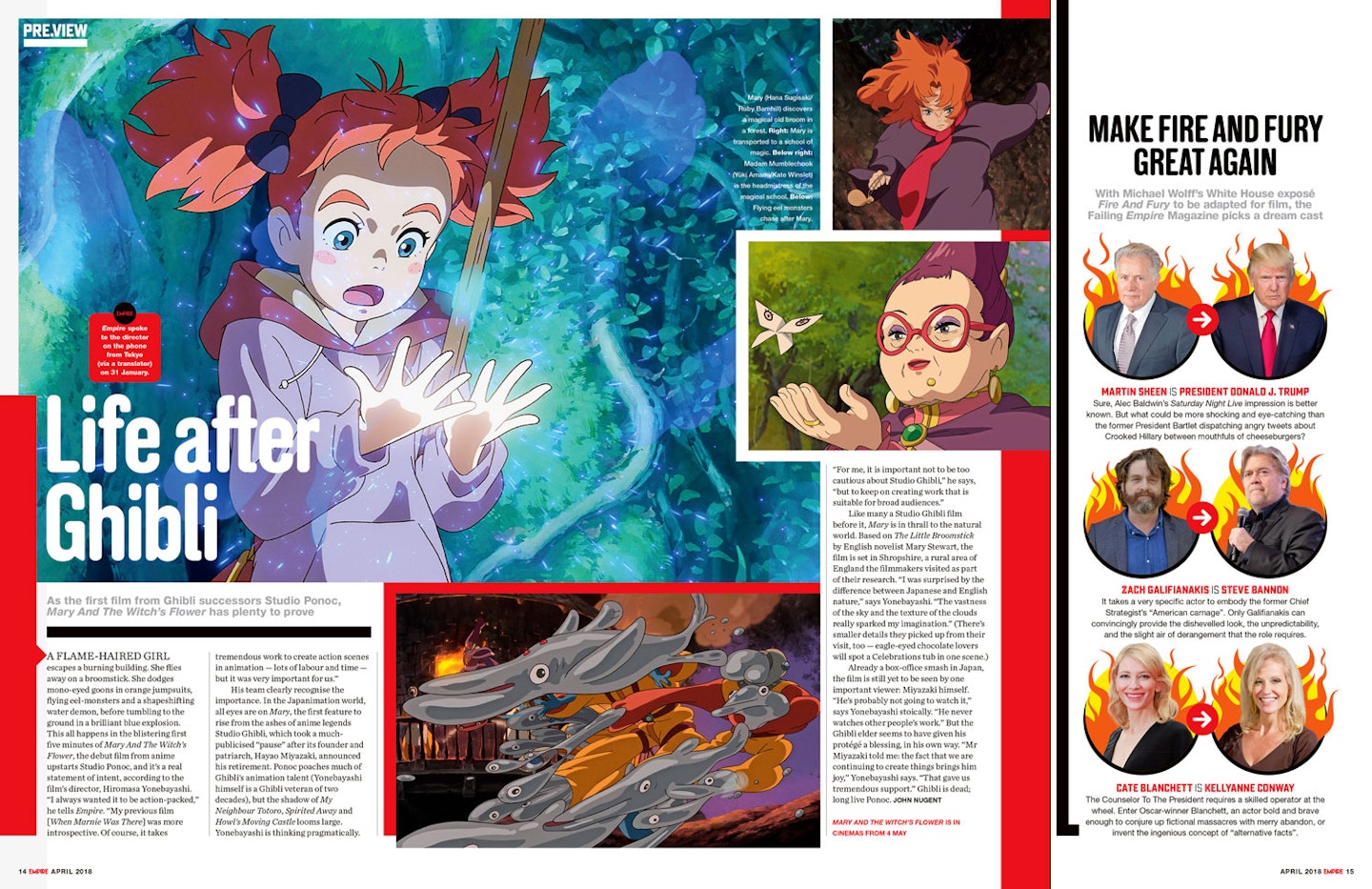 Get a look at the first film from Studio Ghibli successors Studio Ponoc, Mary and the Witch's Flower, Steven Soderbergh's iPhone-shot thriller Unsane, Netflix's reboot of 60s sci-fi saga Lost in Space, the return of A Series of Unfortunate Events, and much more.
Re.View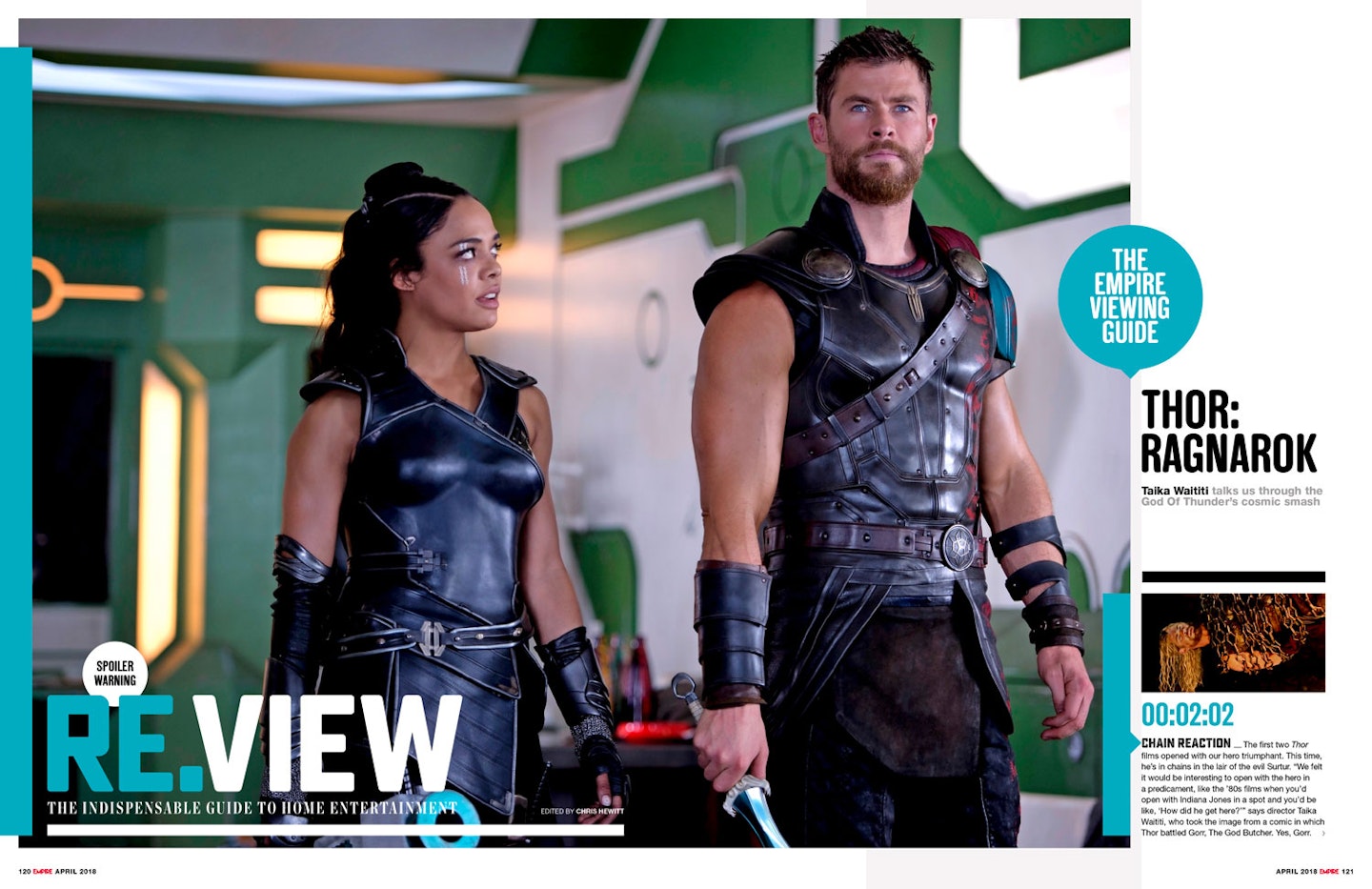 Taika Waititi talks through Thor: Ragnarok's weird and wonderful moments (hint: there's a lot of those), Armando Iannuci goes blow-by-blow through The Death of Stalin's power struggle, and the Empire team ranks the films of Martin Scorsese. It's good, fellas (and ladies).
You can get every month's issue of Empire delivered straight to your front door with stunning exclusive cover designs with a subscription — sign up for one here.