Ready to meet a new hero in the Marvel Cinematic Universe? It's been a while since an incoming character has headlined their own MCU movie, but Shang-Chi And The Legend Of The Ten Rings is about to do exactly that – bringing Simu Liu's martial-arts adventurer Shang-Chi into the sprawling comic book franchise. The new issue of Empire takes a deep dive into Marvel Studios' long-awaited first Asian superhero story, with brand new interviews and images from Destin Daniel Cretton's film – and you'll find it on shelves from Thursday 5 August. (Or, you can pre-order a copy online here.)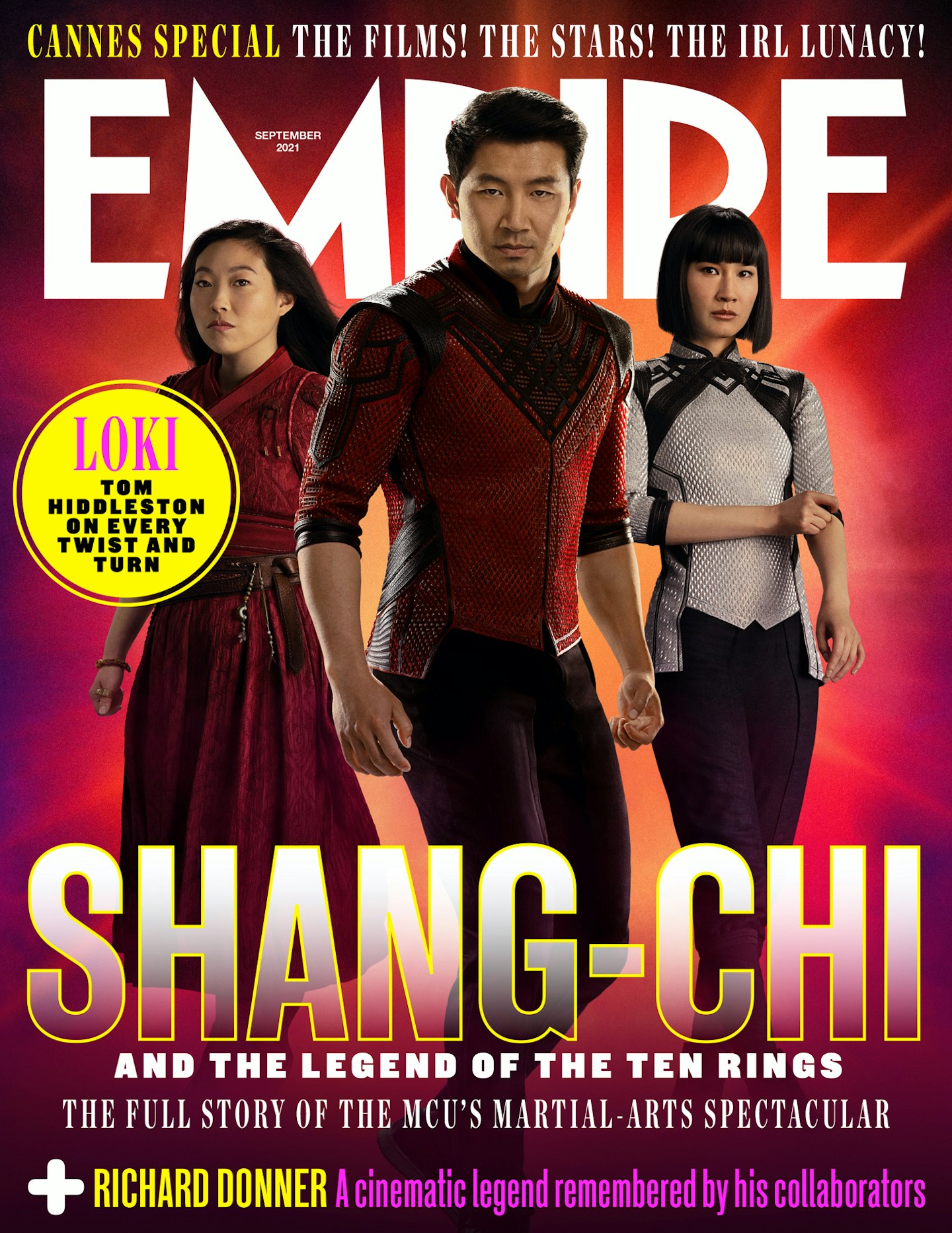 In the meantime, though, here's a sneak peek inside the mag to get you even more excited…
Shang-Chi And The Legend Of The Ten Rings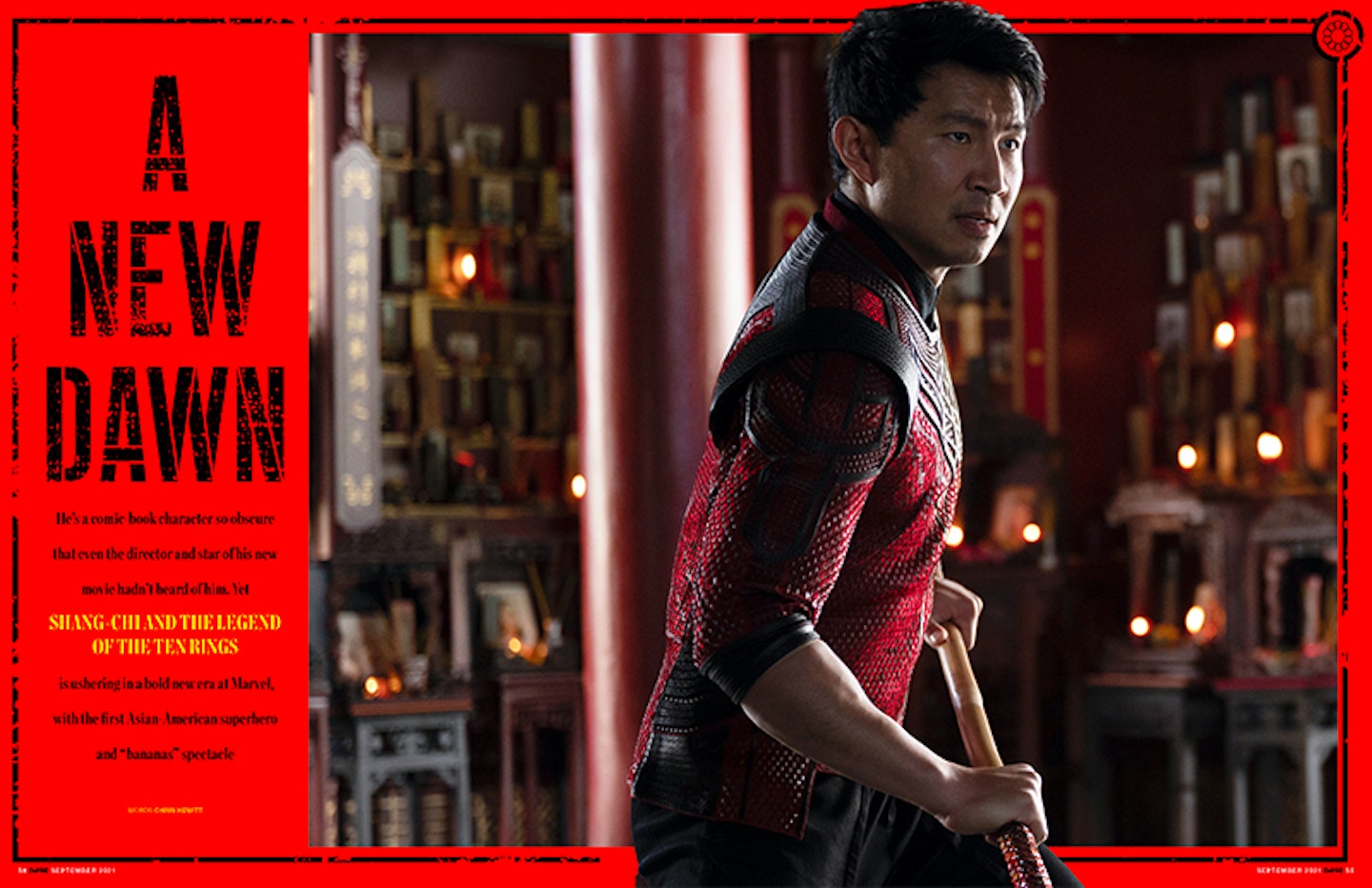 A brand new hero. An epic destiny. A conflicted legacy. Empire gets the full story on Shang-Chi, talking to stars Simu Liu, Awkwafina, and Meng'er Zhang, as well as director Destin Daniel Cretton, co-writer Dave Callaham, and Marvel boss Kevin Feige.
Richard Donner Remembered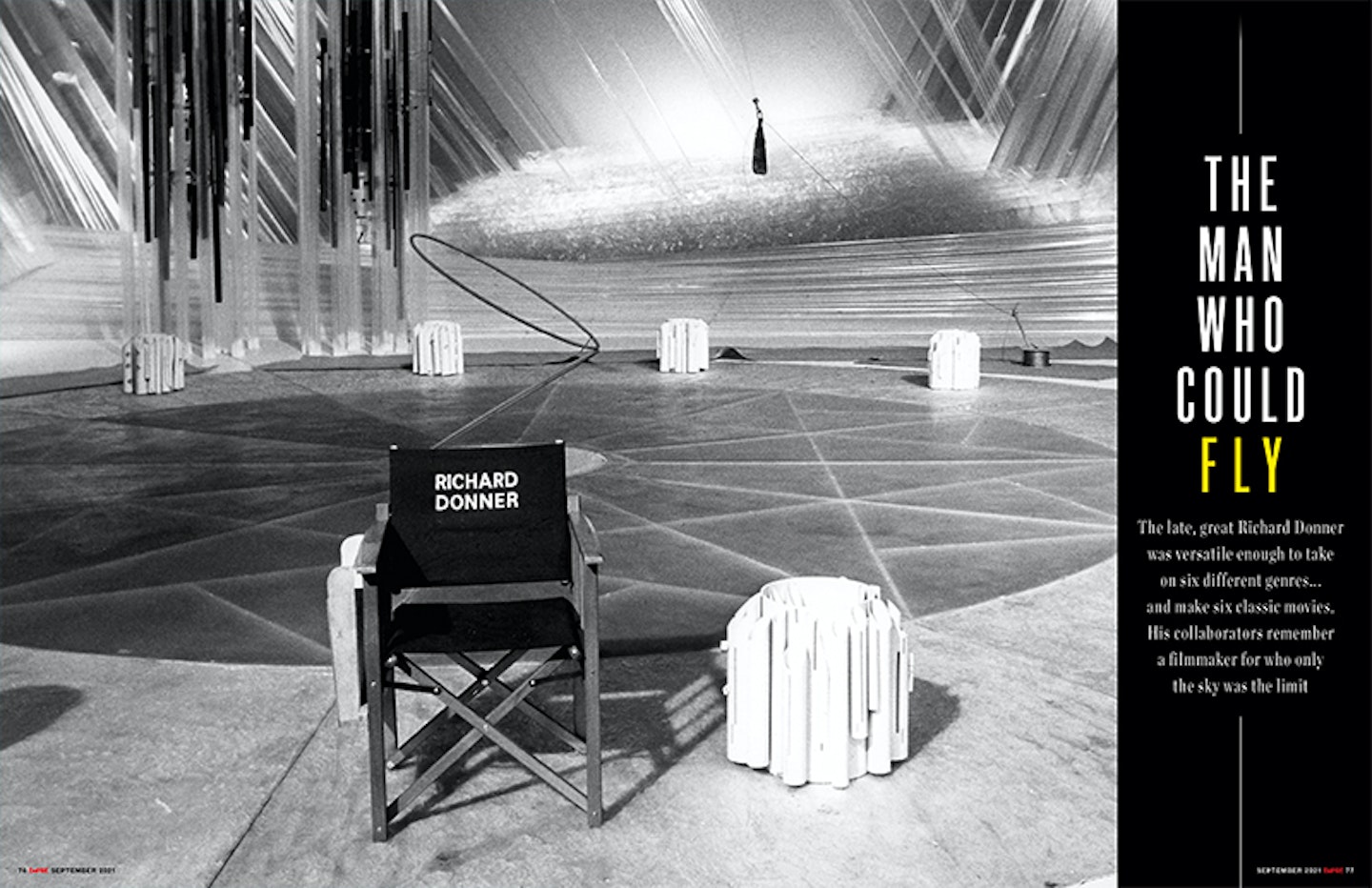 The legendary filmmaker behind so many all-out classics passed away last month at the age of 91. Empire speaks to his collaborators on Superman: The Movie, The Omen, Lethal Weapon, The Goonies, Scrooged and more about his incredible talents and filmmaking range.
Loki: The Aftermath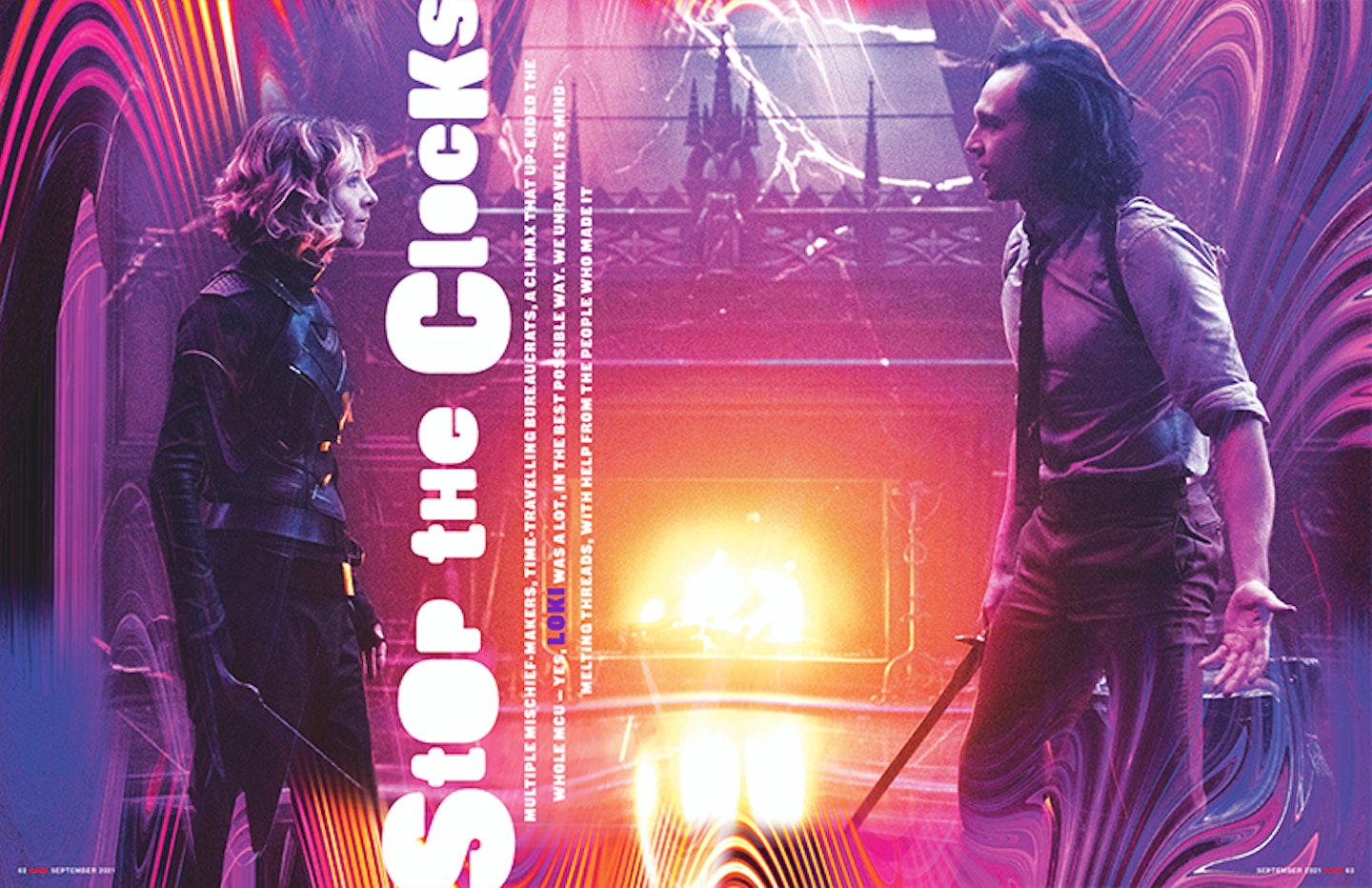 The first season of Marvel's Disney+ show following the God of Mischief blew the MCU wide open. Empire takes a spoilery deep-dive into the Multiverse, the TVA, and the Loki variants with Tom Hiddleston, Sophia Di Martino, Richard E Grant, writer Michael Waldron, and director Kate Herron.
Jennifer Hudson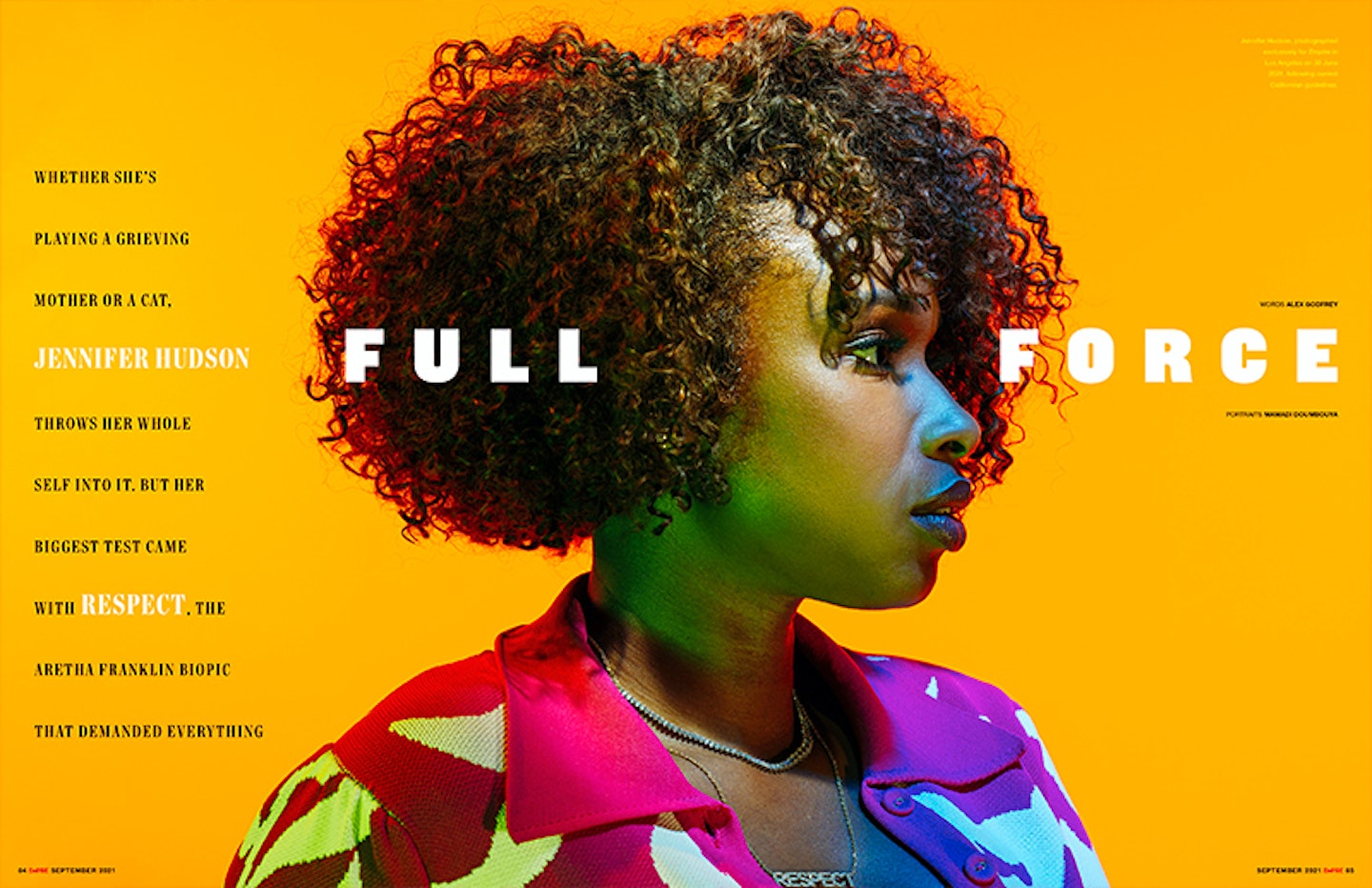 From stage to screen, Jennifer Hudson has made waves with her incredible voice and emotional performances. Having been hand-picked by Aretha Franklin herself for biopic Respect, she talks her experiences playing the legendary soul-singer, and the resonances in her own life in a revealing interview.
The Warriors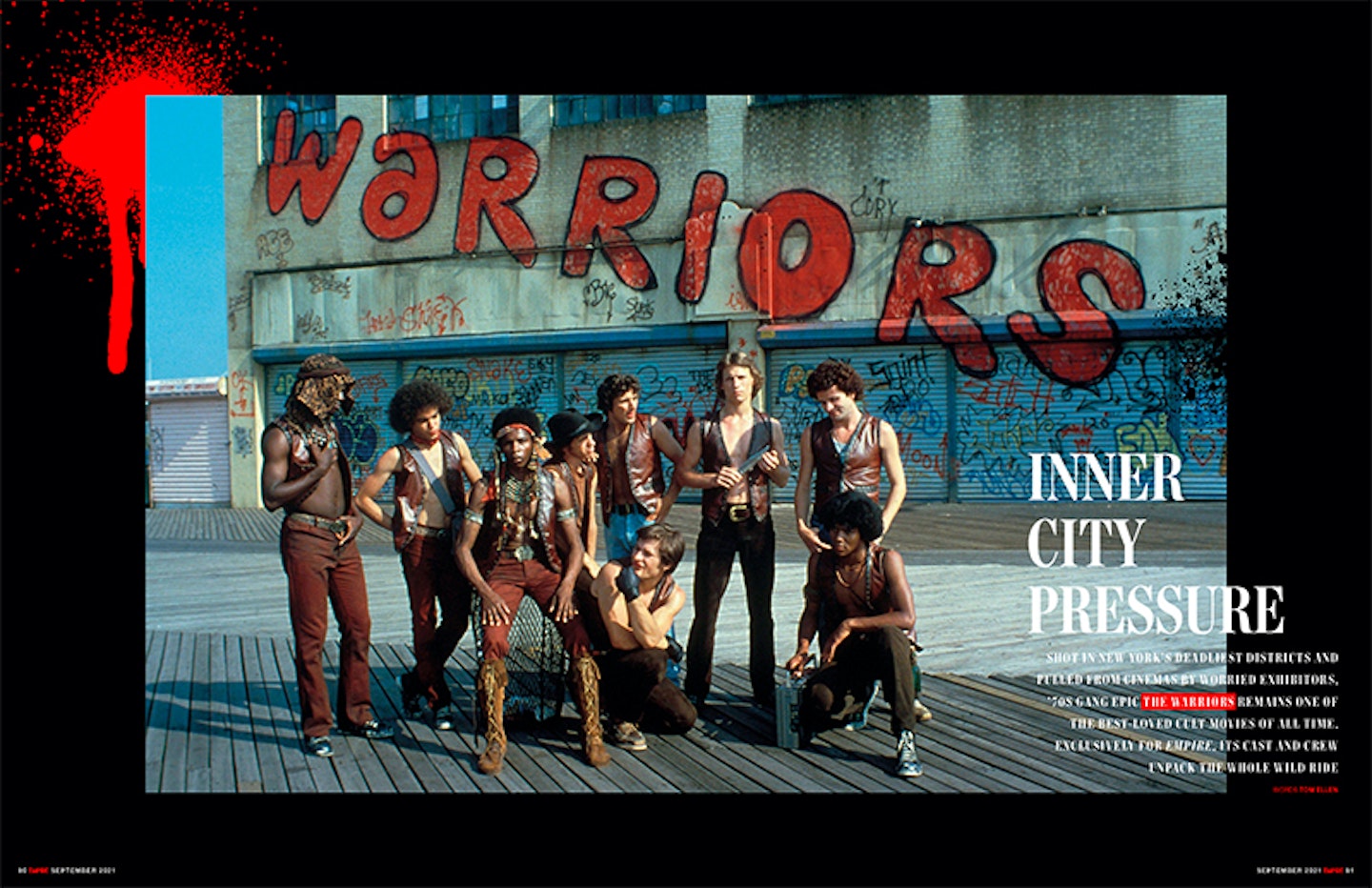 Walter Hill's classic urban thriller remains a total cult classic. In an epic oral history, Empire speaks to Hill, exec producer Frank Marshall, producer Larry Gordon, detour Billy Weber, composer Barry De Vorzon, and stars Michael Beck, Thomas G. Waites, David Patrick Kelly, Deborah Van Valkenburgh – getting the full story on its creation.
Annette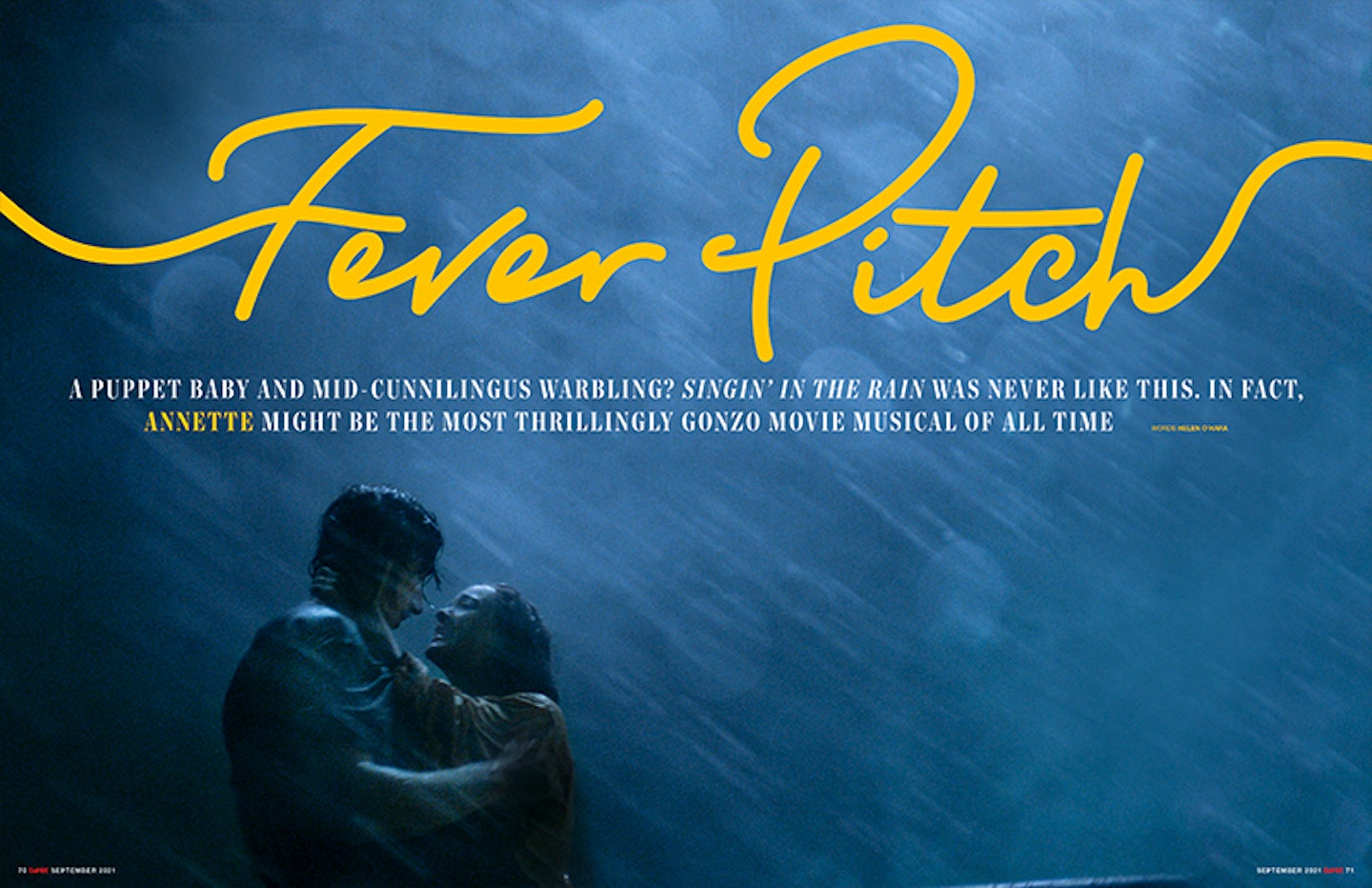 With Leos Carax behind the camera, Sparks on music duties, and a puppet baby, Annette isn't your typical movie musical. Empire dives into the madness, speaking to the filmmaker, songwriters, and stars Adam Driver and Marion Cotillard.
Esther Williams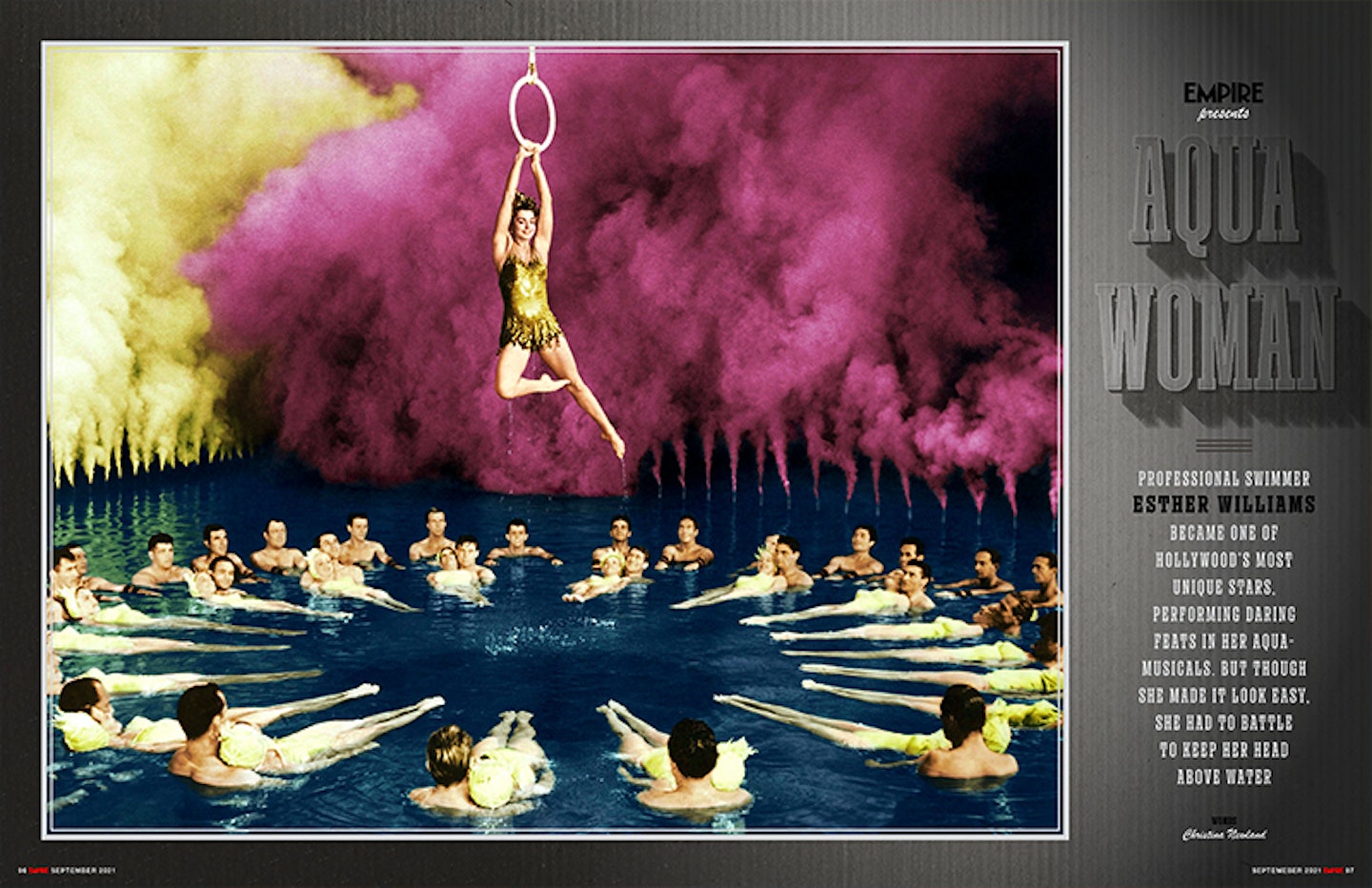 The legendary 'aqua-musicals' of Hollywood's Golden Age continue to ripple through today's movies – from In The Heights, to Hail, Caesar! Empire digs into the history of their central swimming star Esther Williams.
Gods Among Us: Leonardo DiCaprio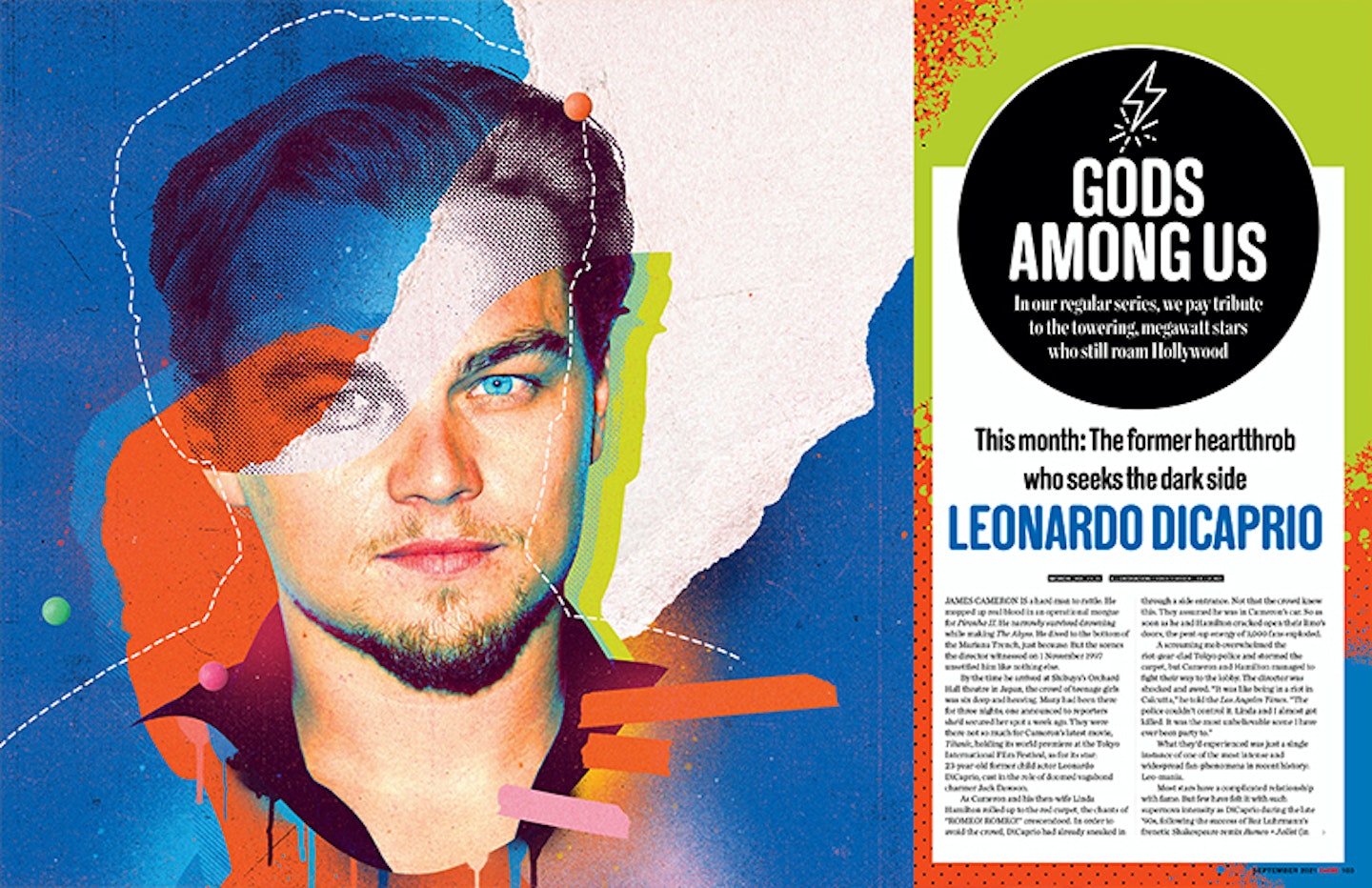 Our tributes to the greatest figures in Hollywood continues with Leonardo DiCaprio – who went from teen heartthrob to major heavyweight, working with major directors like James Cameron, Steven Spielberg, Martin Scorsese, and Quentin Tarantino.
Take 20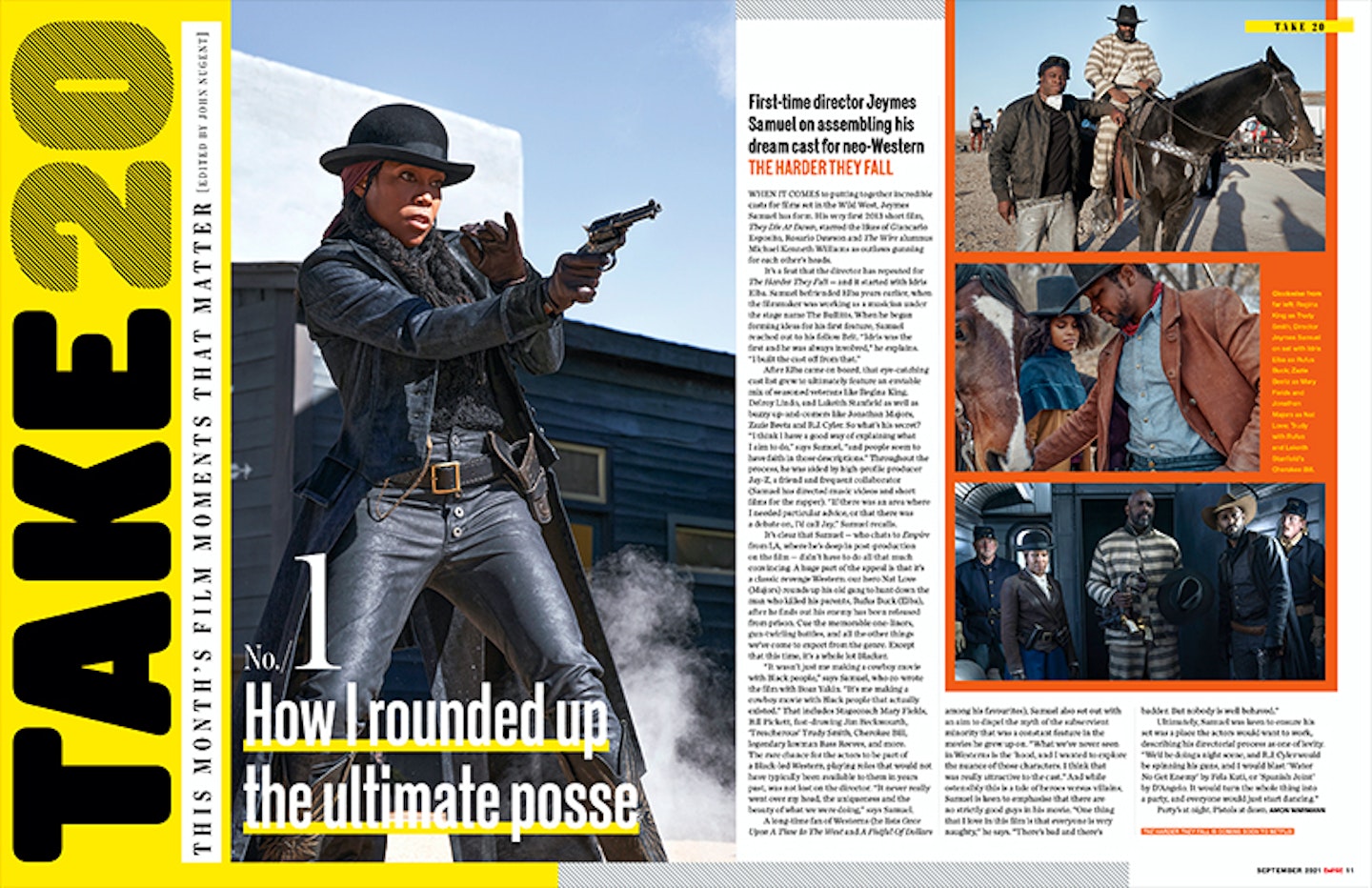 In this month's look at all the movie moments that matter, we get an inside look at Jeymes Samuel's star-studded Western The Harder They Fall; present a massive Cannes blow-out talking Titane, arthouse superhero horror The Innocents, Val Kilmer doc Val and more; plus, an inside look at Céline Sciamma's next movie, Emilia Clarke takes on the Pint Of Milk interview, and much more.
Re View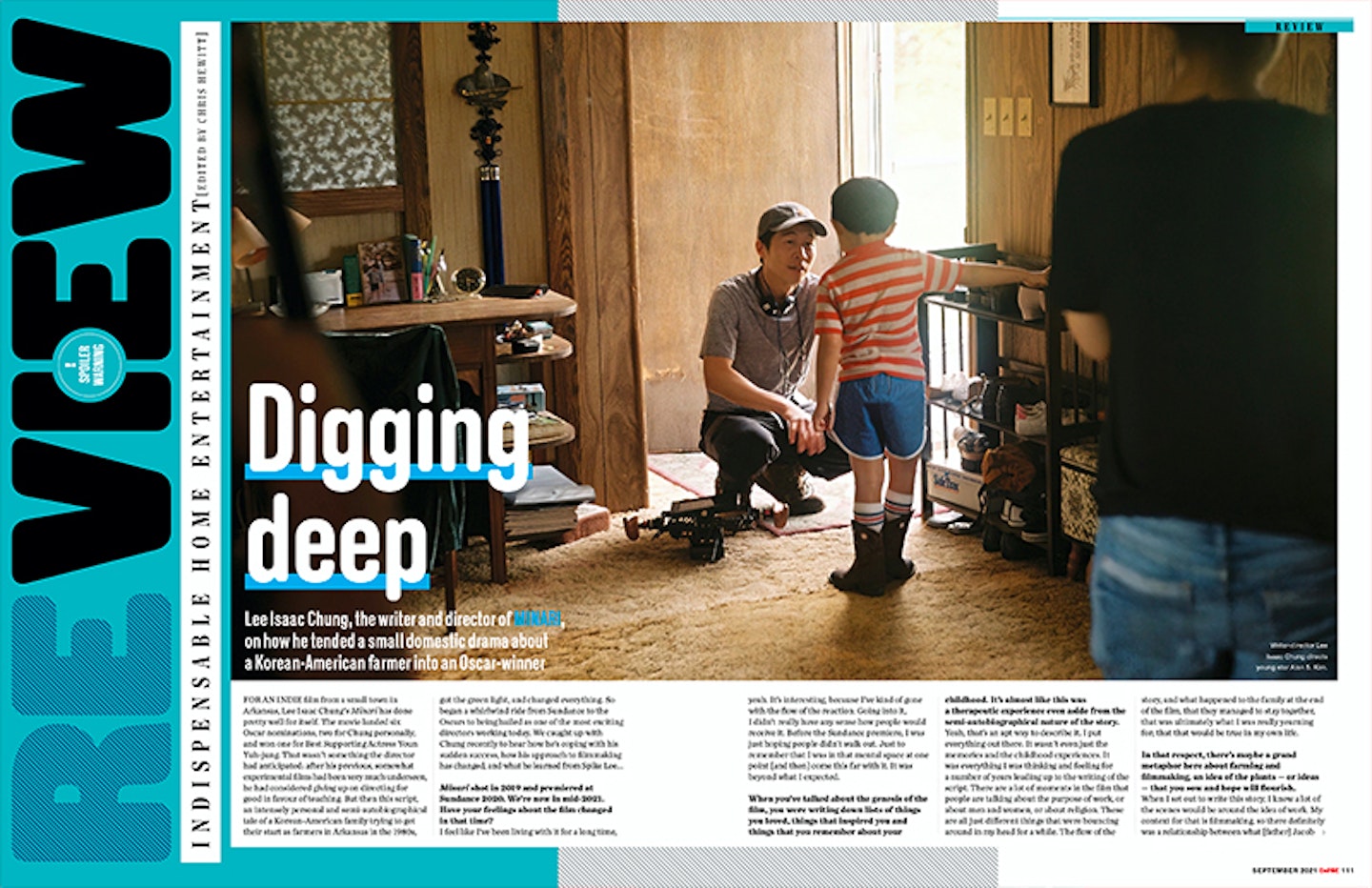 In our home entertainment section, we take a deep dive into Minari with director Lee Isaac Chung, go role-by-role with the great Julia Stiles, break down the craft of Cruella with director Craig Gillespie, rank the greatest Richard Donner movies, give the Masterpiece treatment to Shane Meadows' Dead Man's Shoes, and more.
On Screen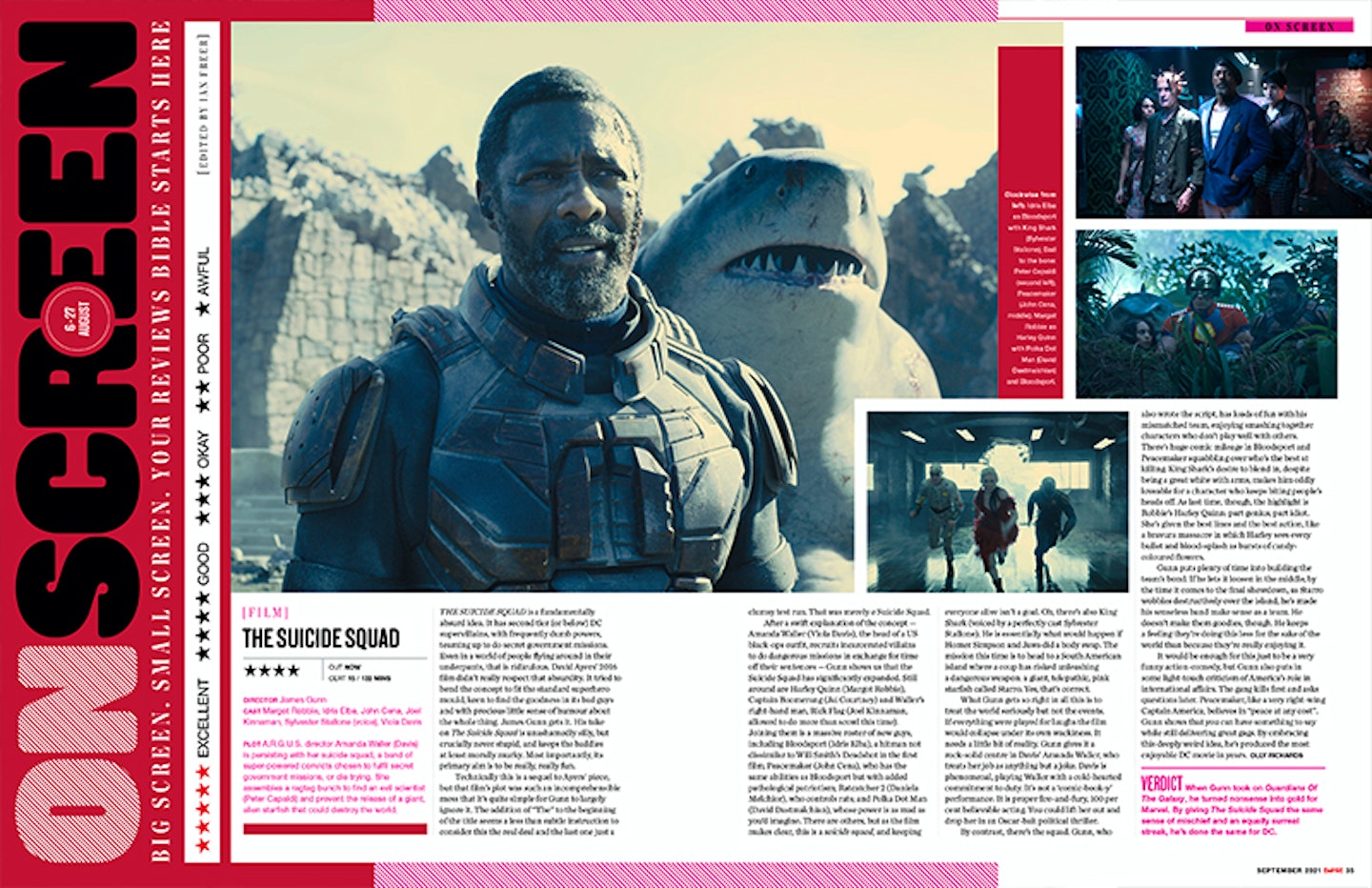 Reviewed in this month's issue, you'll find James Gunn's The Suicide Squad, video nasty horror homage Censor, Twitter thread adaptation Zola, Jude Law and Carrie Coon thriller The Nest, Marvel's Black Widow, M Night Shyamalan's beach horror Old, and more.