This month Empire makes history. Rogue One: A Star Wars Story is the first anthology movie from the franchise and we've pulled back the curtain with exclusive access to the film and its director, Gareth Edwards. We've also got exclusive new art from Guardians Of The Galaxy Vol. 2, tonnes of movie preview first looks, and chats with Amma Asante, Sam Neill, Daniel Radcliffe, Cara Delevingne and the frickin' Beatles.
Rogue One: A Star Wars Story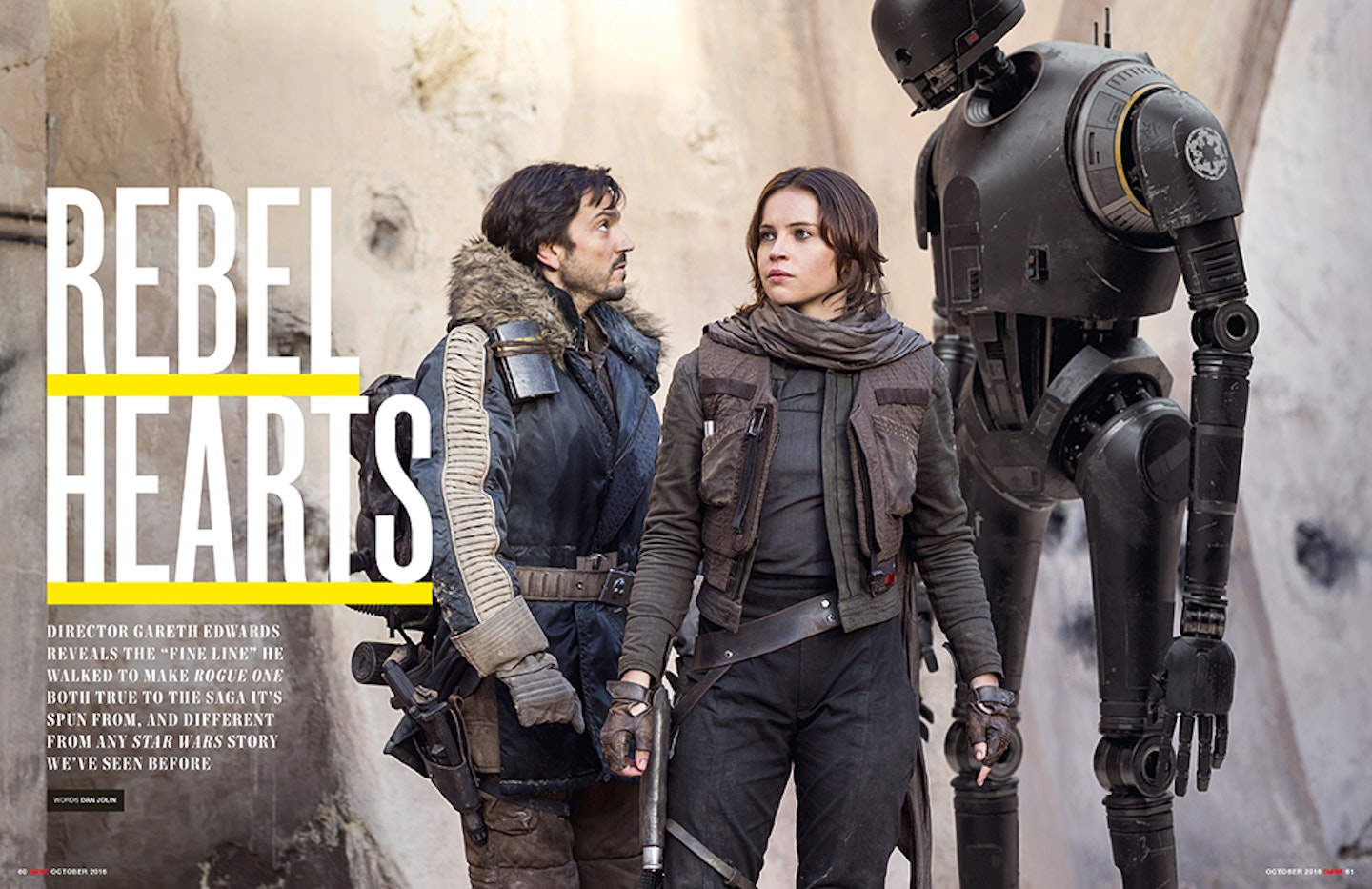 Like the Millennium Falcon post-Kessel Run, Gareth Edwards has come a long way in a short time. The director of Rogue One has gone from the DIY magic of Monsters to Godzilla to the Star Wars universe in six short years. Empire's new cover story gets world-beating access with him on the set of Star Wars' first anthology movie. It's unmissable.
Pre.View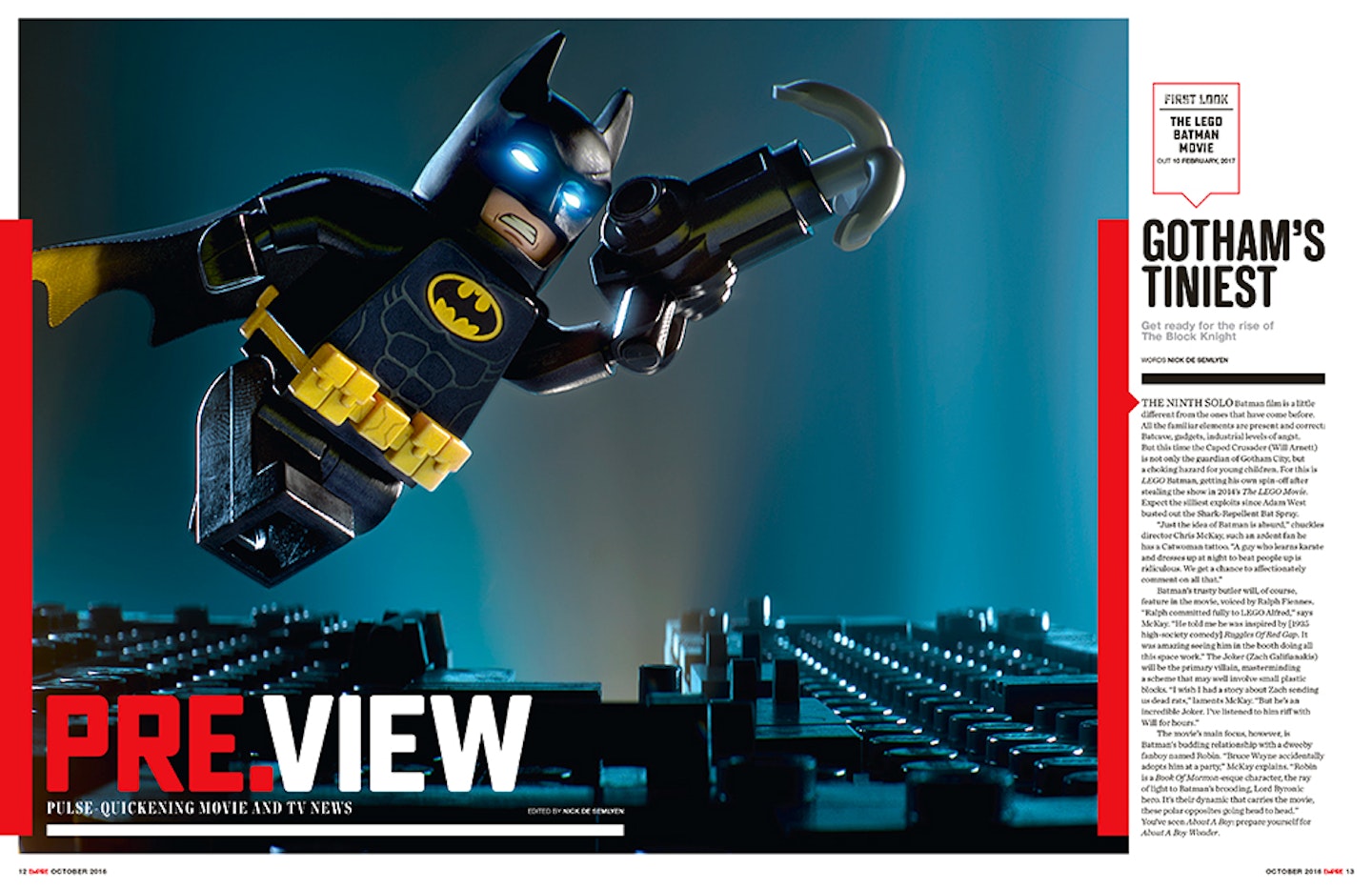 Dissolute, hard-partying MVP of The LEGO Movie, Will Arnett's The LEGO Batman Movie gets this month's stellar Pre.View up and leaping with a first look at the tiniest spin-off star in the DC-iverse. There are also world first looks at Guardians Of The Galaxy Vol. 2, on-set reports from season 2 of The Man In The High Castle and Monster Trucks, and a chat with that nice Louis Theroux.
The Greasy Strangler
Polite. Sensitive. Family-friendly. Just three of the words you're not going to hear used about The Greasy Strangler, a movie you really, really don't want to take you nan too. Unless, of course, your nan happens to have a thing for grease-sploitation serial-killer movies in which good taste is booted through the nearest window. This one is shaping up to be 2016's cult classic. Director Jim Hosking guides us through the madness.
On.Screen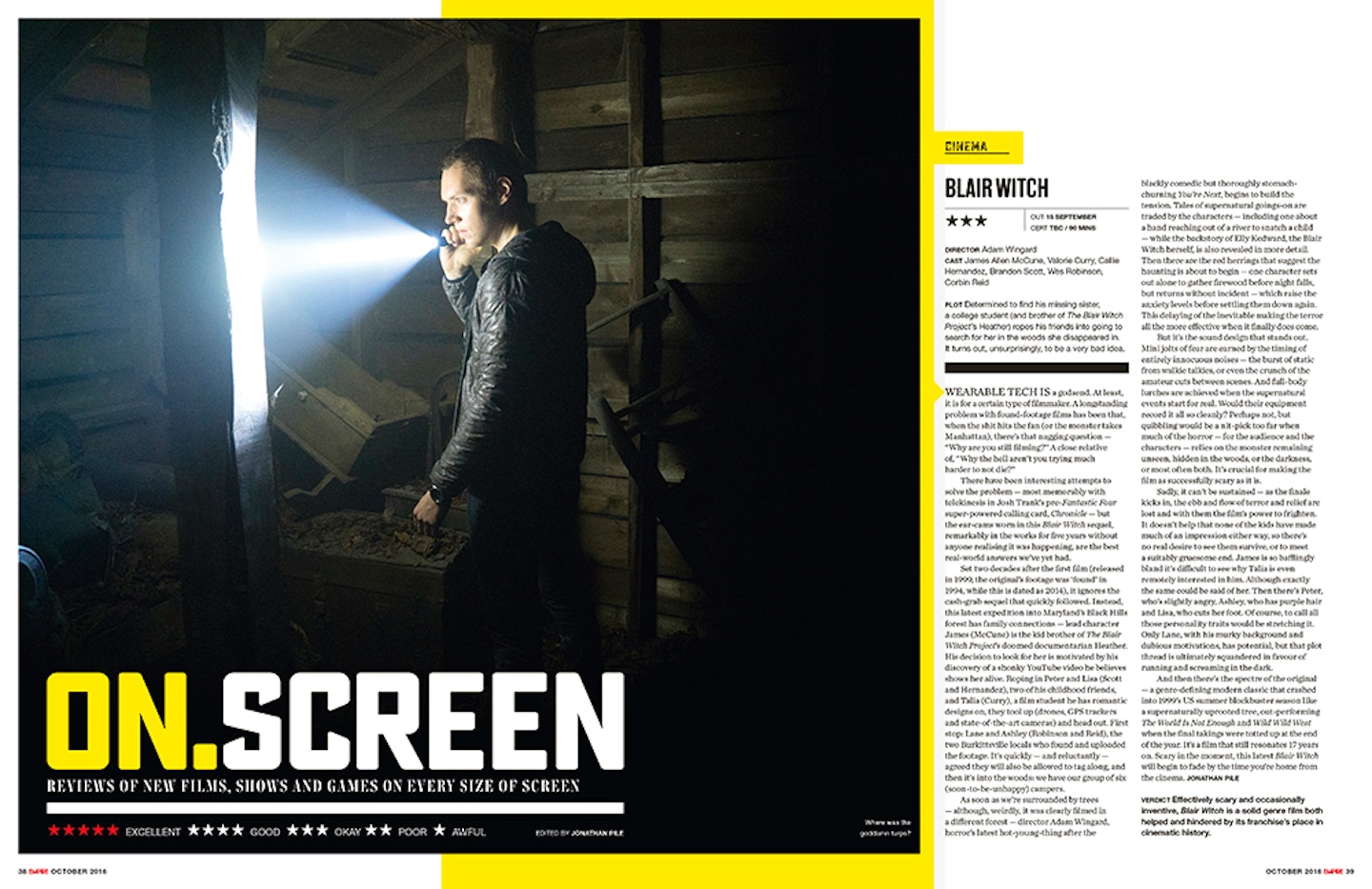 A blast from the past leads off this month's cinematic critiquing. Blair Witch, a surprise sequel, is back, but does the timber-based terror still have the power to bring cold sweats to the multiplex? Woody wonders of a different kind are pondered with Woody Allen's Café Society reviewed, while there are two five-star raves this month. Pick up the issue to find out what's most worthy of your hard-earned.
Oliver Stone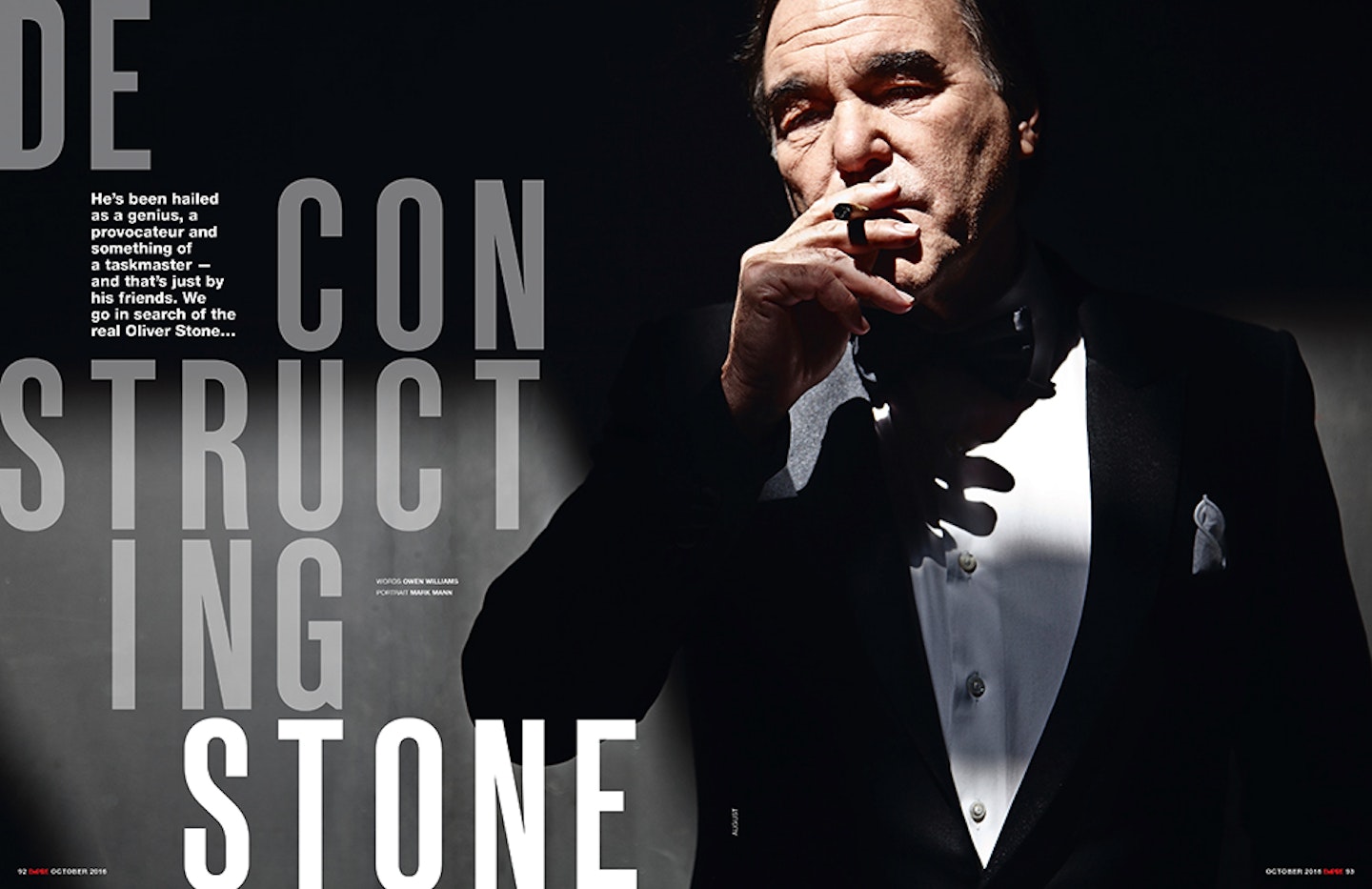 A powerful, polarising voice in American cinema for nearly 40 years, Oliver Stone seems to stand just outside Hollywood – metaphorically, not geographically – unafraid to tackle controversial subjects and divisive stories. Snowden, his latest, is another. We spoke to his closest friends and collaborators to find out what he's really like...
Autumn/Winter Preview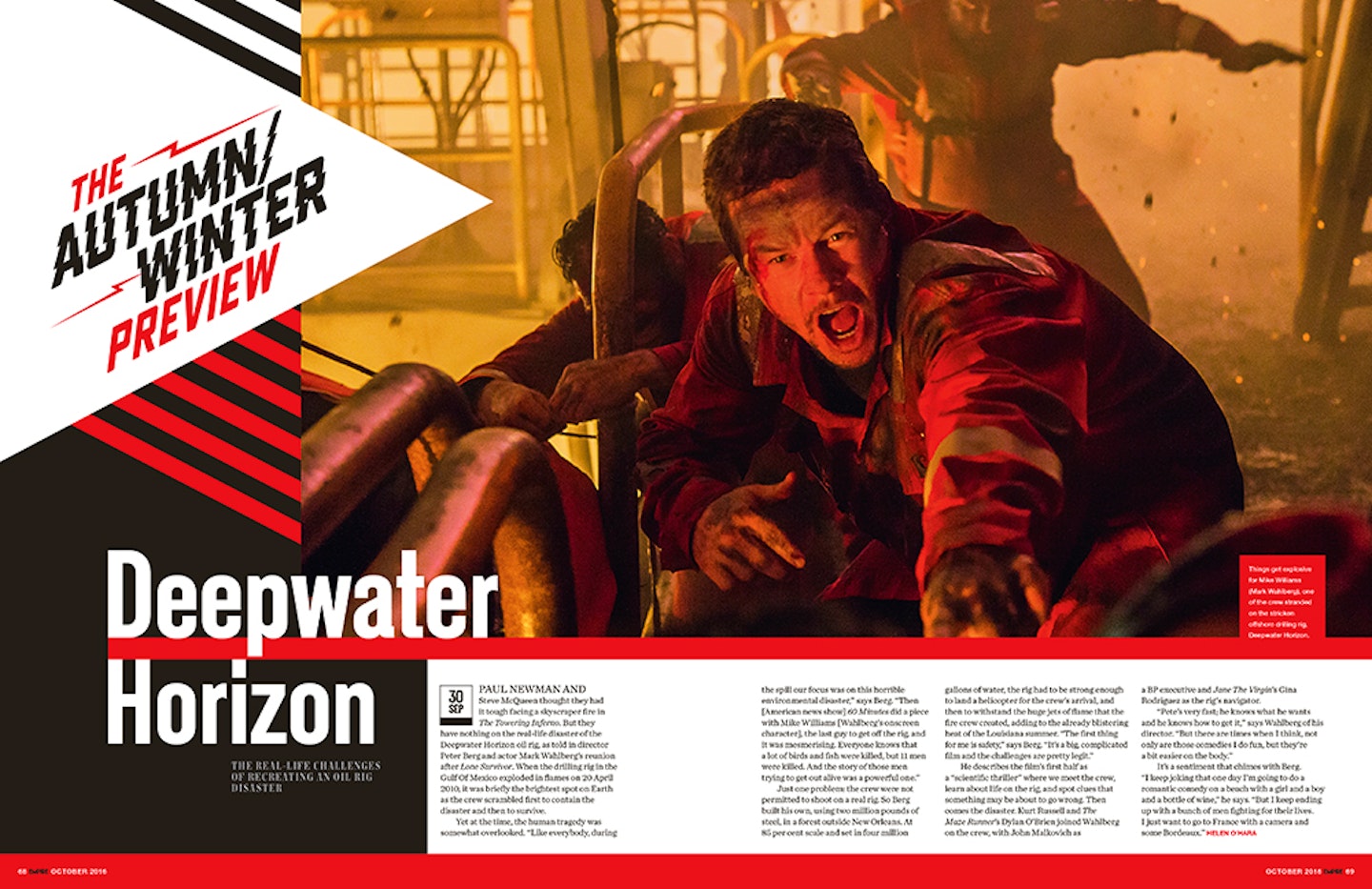 Autumn is coming! And, erm, winter! Good news, though: they both bring new movie joys to help stave off the short days, chilly climes and any errant Wildlings in the area. All the biggest releases from the end of summer right through to the dark days of winter are covered in Empire's bumper preview, from Doctor Strange and Fantastic Beasts to Jack Reacher: Never Go Back and Bad Santa 2.
Tim Burton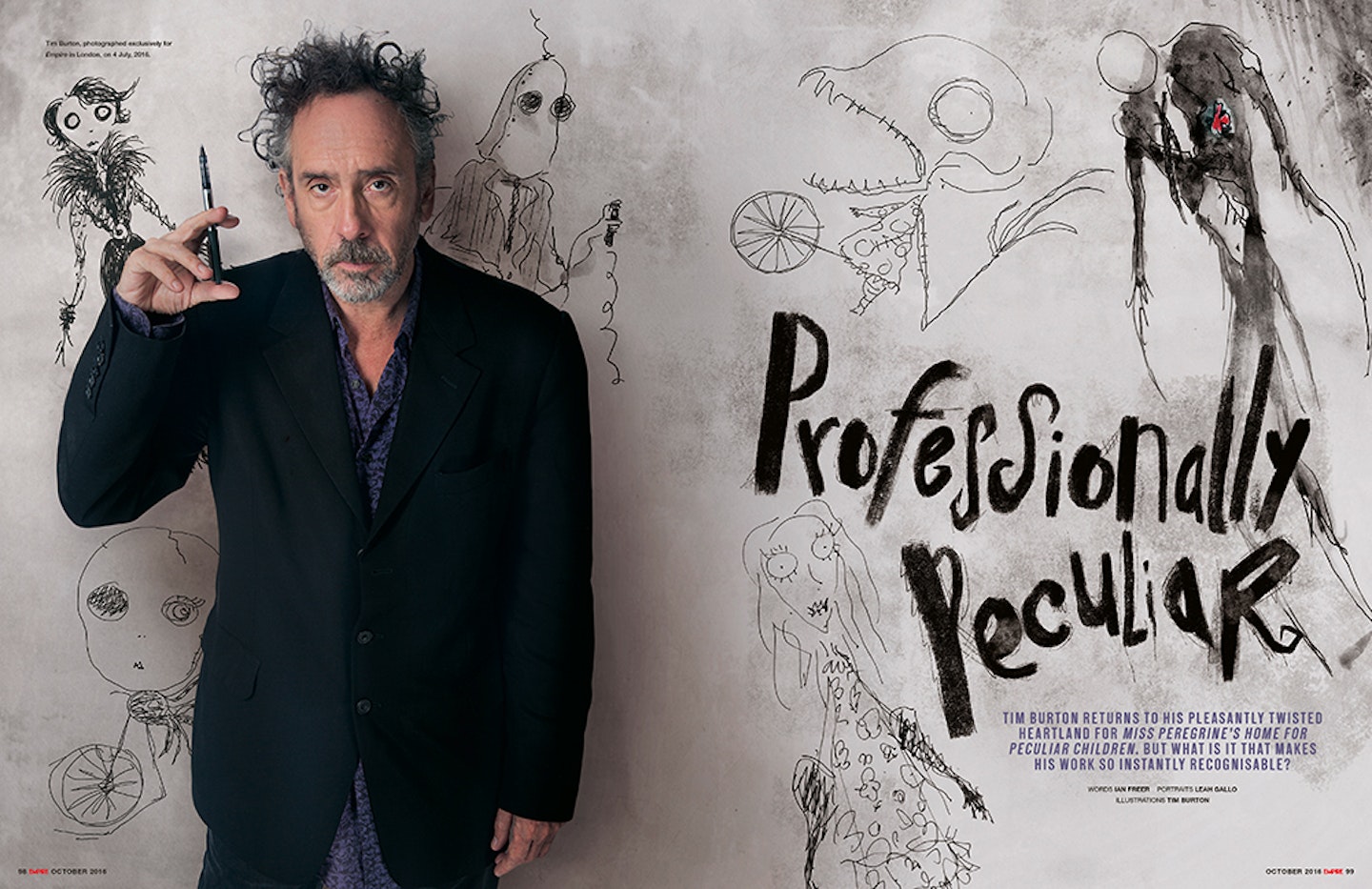 From those early, ill-fated days at Disney when his aesthetic proved just a bit too offbeat, Tim Burton has compromised not an iota. In fact, that offbeat sensibility has been adopted by countless animators and filmmakers since. Still, no-one makes a Burton movie like the man himself. We went to find out what makes him 'ick'.
Re.View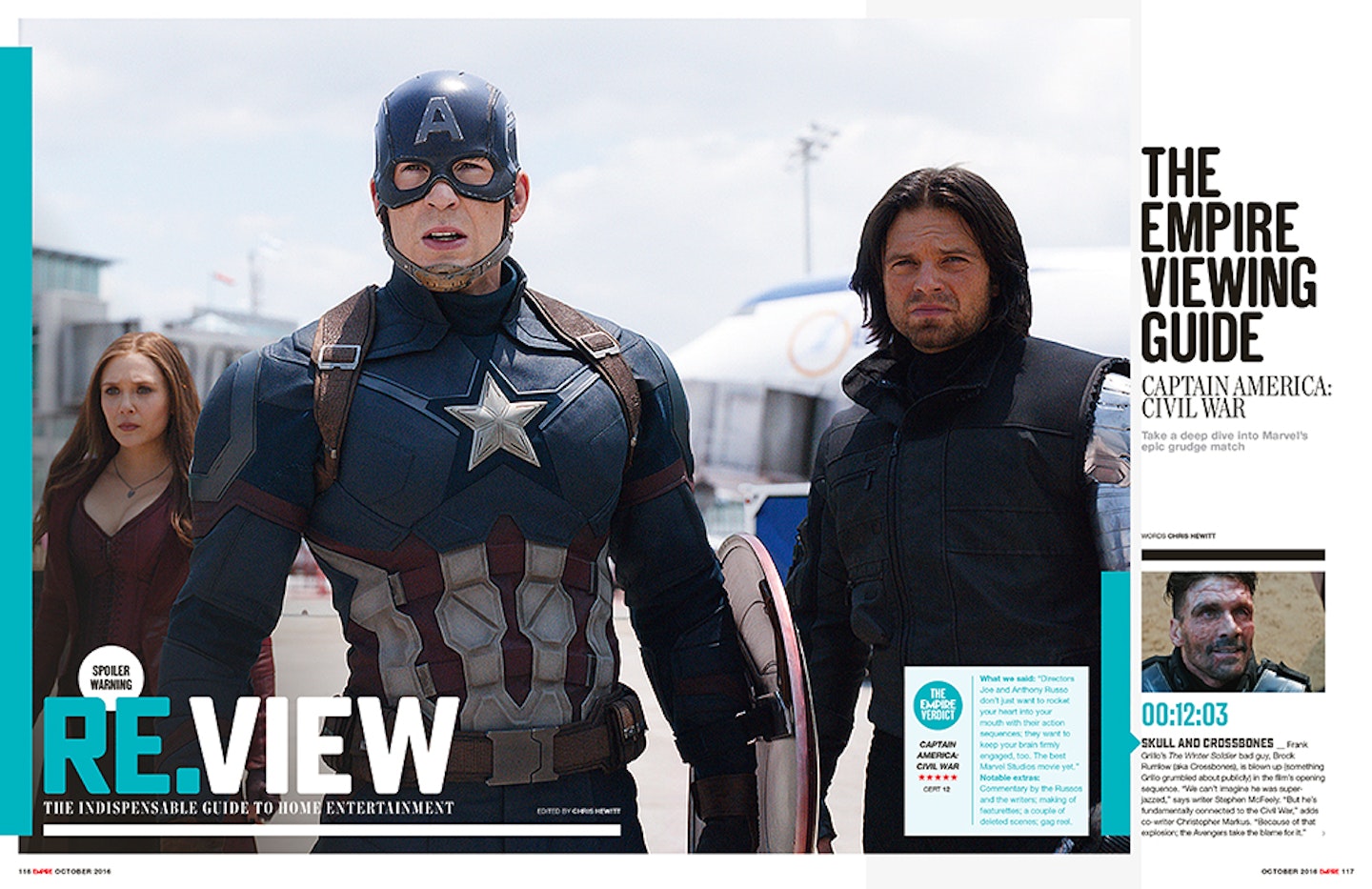 This month's Re.View is crammed with home entertainment goodness. There's a Captain America: Civil War viewing guide – curated by its writers and directors – to get the ball rolling, with a vintage Hammer masterpiece, we binge-watch Chuck Norris and look back at The Commitments. Oh, and this month our agony uncle Billy Zane tackles holiday romances and Brexit.
Sam Neill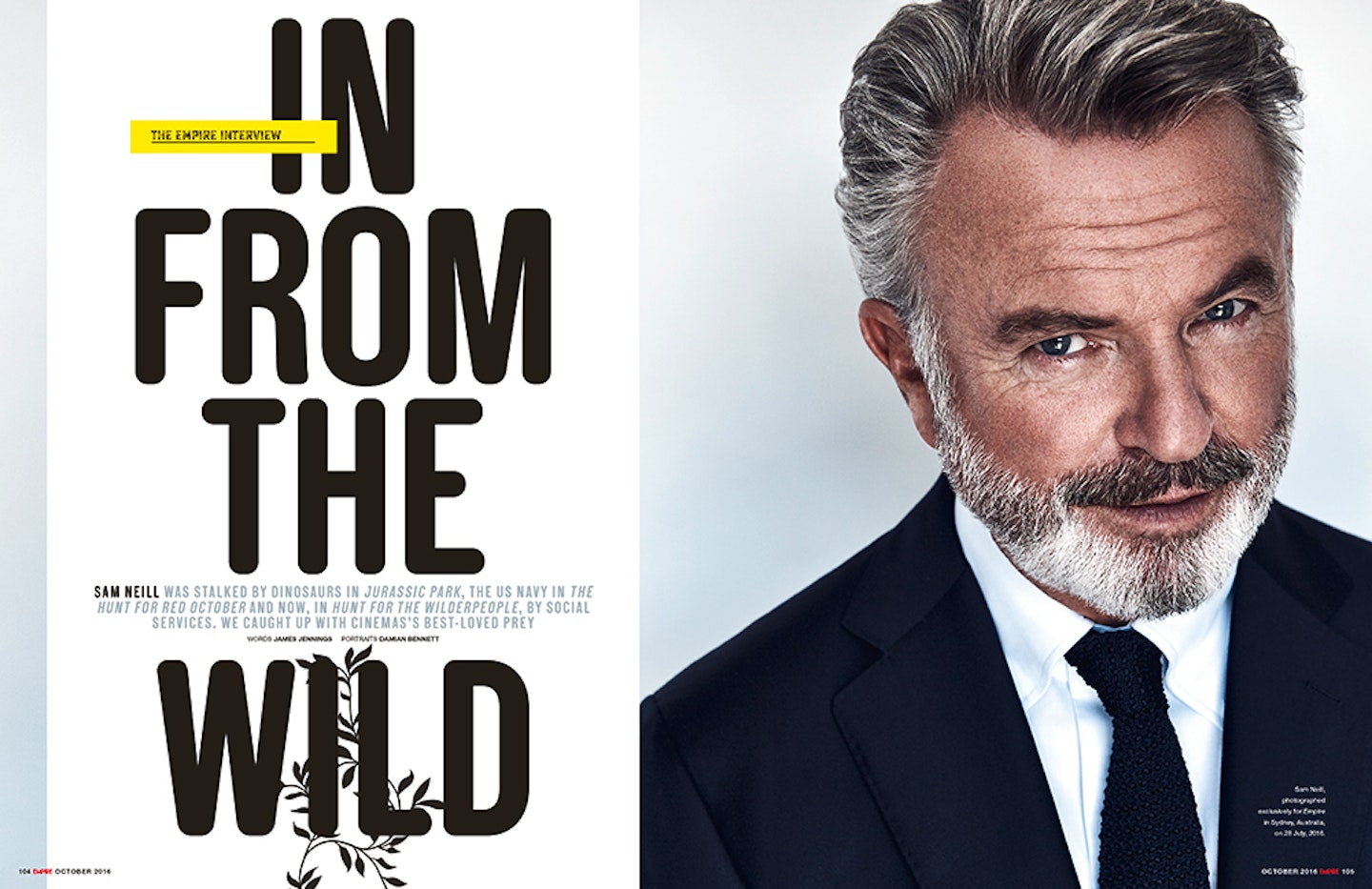 Everyone loves Sam Neill and everyone will love him even more when his new movie, the thoroughly ace Hunt For The Wilderpeople, lands in cinemas next month. We invited the great Kiwi into the hot seat as the new issue's Empire Interviewee. On the agenda? Those Wilderpeople, as well as Dead Calm, dinosaurs, Red October and, yes, Event Horizon.
The Beatles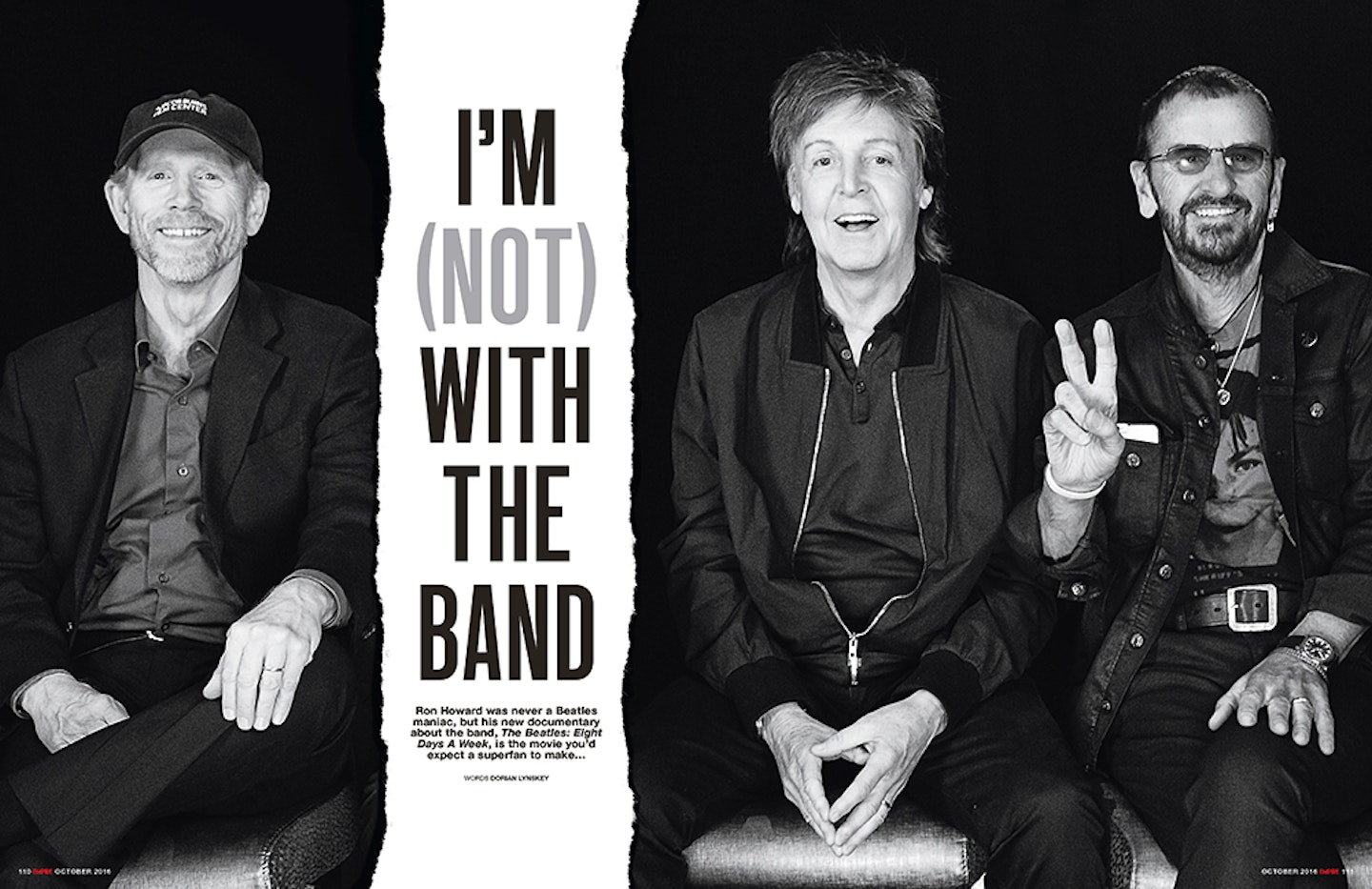 It's not everyday you get a Beatle in your magazine, so to have two is a coup. Ron Howard's new documentary about the mop-topped popchart-toppers, The Beatles: Eight Days A Week, was a great excuse to get Paul McCartney, Ringo Starr and the filmmaker together to shoot the breeze about their touring days, the movie and its surprising influence.