The Resistance is rising. The First Order is flexing its might. And is that the laugh of Emperor Palpatine, echoing from beyond the apparent grave? Star Wars: The Rise Of Skywalker marks the end of the sequel trilogy, and it has the weight of an entire galaxy on its shoulders. As the ultimate sci-fi saga prepares its high-stakes landing, Empire takes a first look at the end of an era in the new issue, on sale Thursday 3 October. Here's a sneak peek inside the magazine.
Star Wars: The Rise Of Skywalker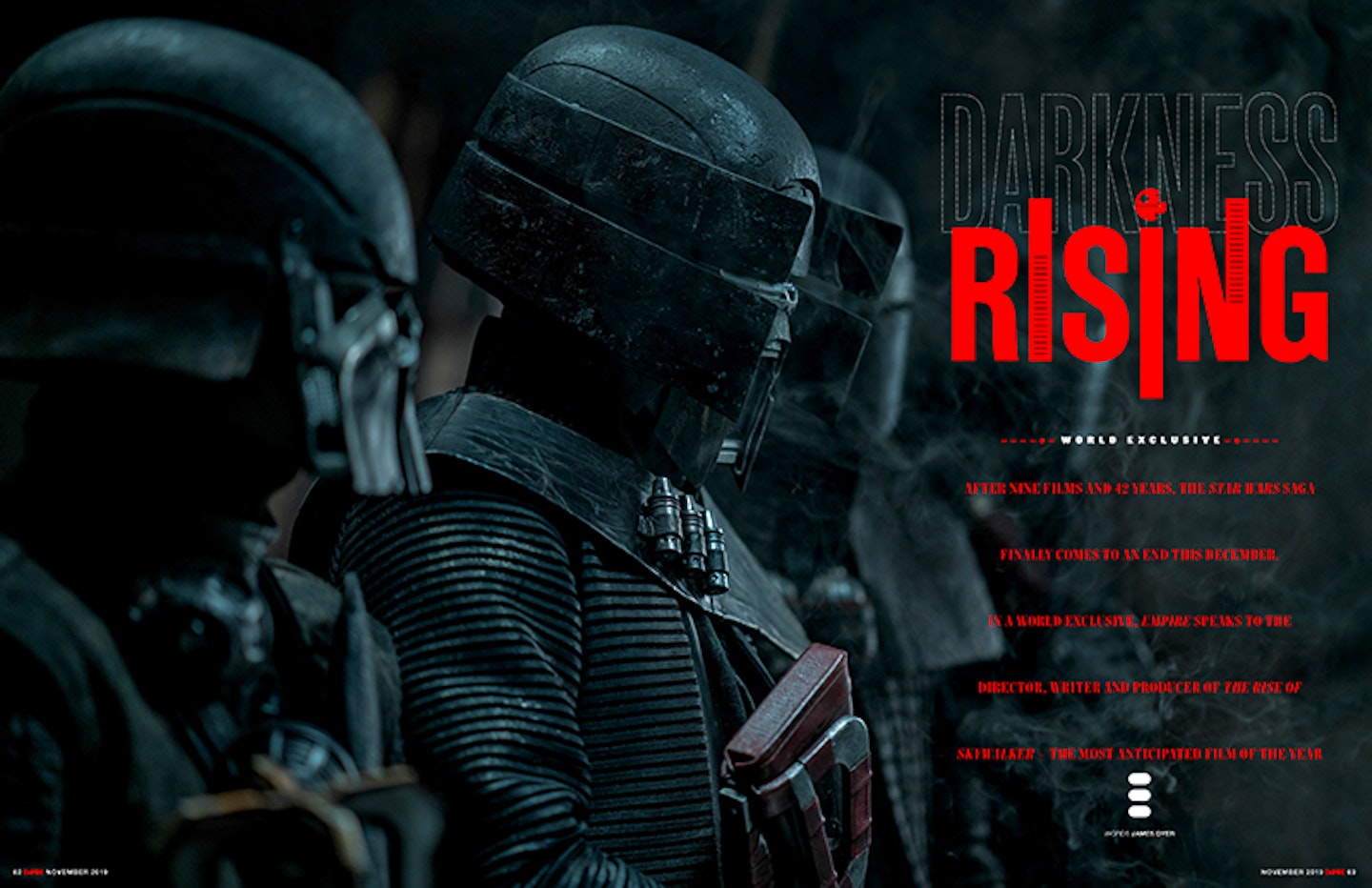 42.years after Luke Skywalker first discovered that he was more than a mere Tattooine farmboy, Star Wars' central Skywalker Saga is readying its final chapter. Episode IX – The Rise Of Skywalker has the task of closing out the sequel trilogy, concluding the stories of Rey, Kylo Ren and Finn, while also wrapping up a trilogy of trilogies that began in 1977. In a world exclusive, Empire has the first look at the final chapter – speaking to returning writer-director JJ Abrams, co-writer Chris Terri, producer Kathleen Kennedy about the beginning of the end.
Empire 30: Martin Scorsese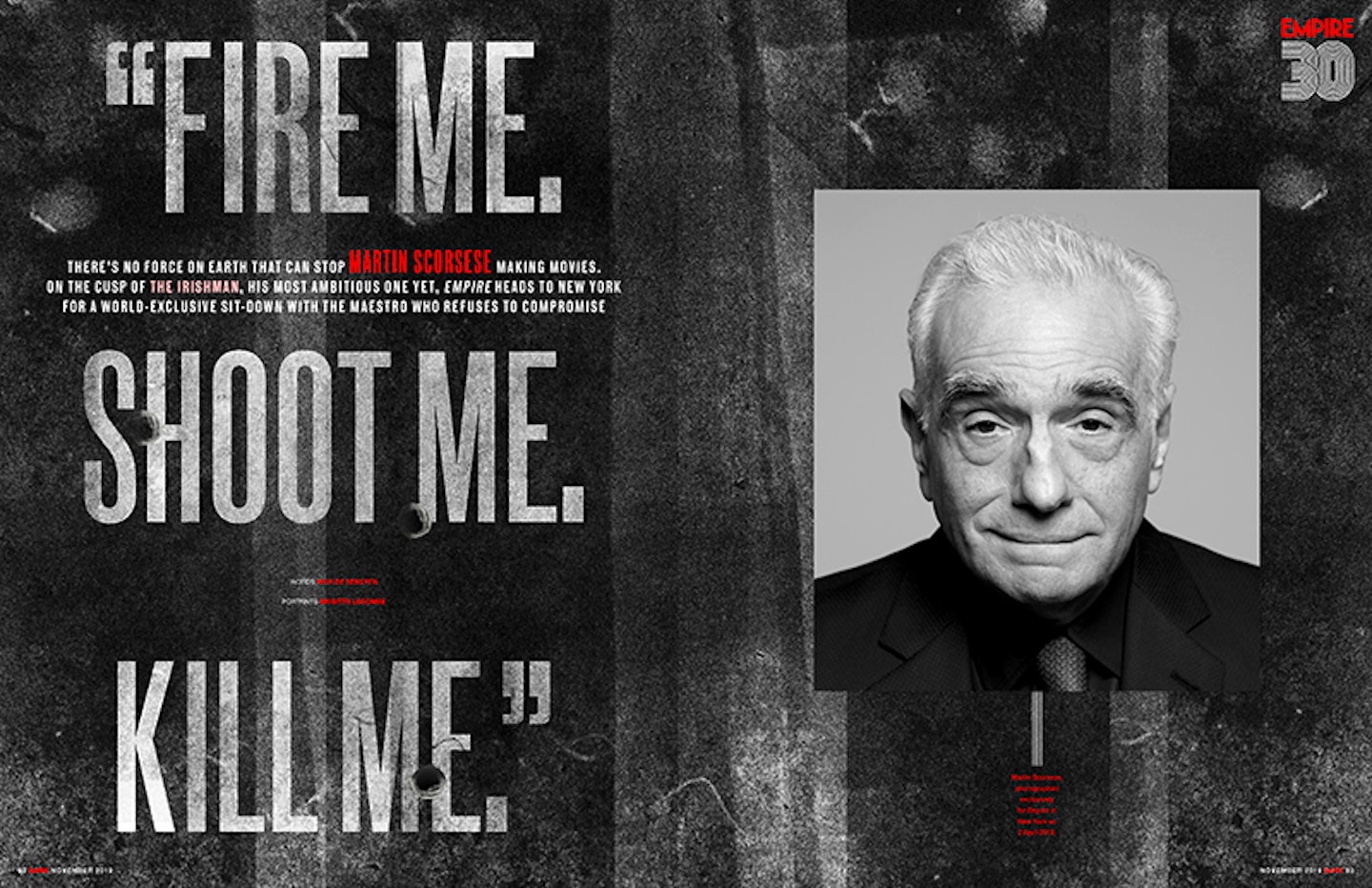 From gangster epics to soul-searching passion projects, Martin Scorsese's astonishing filmography is full of all-time classics. Empire sits down with the man himself in New York for a career-spanning interview. Plus, we talk to the filmmakers he's worked with as a powerhouse producer – including Joanna Hogg, Ben Wheatley, and Jon S. Baird.
Jay & Silent Bob Reboot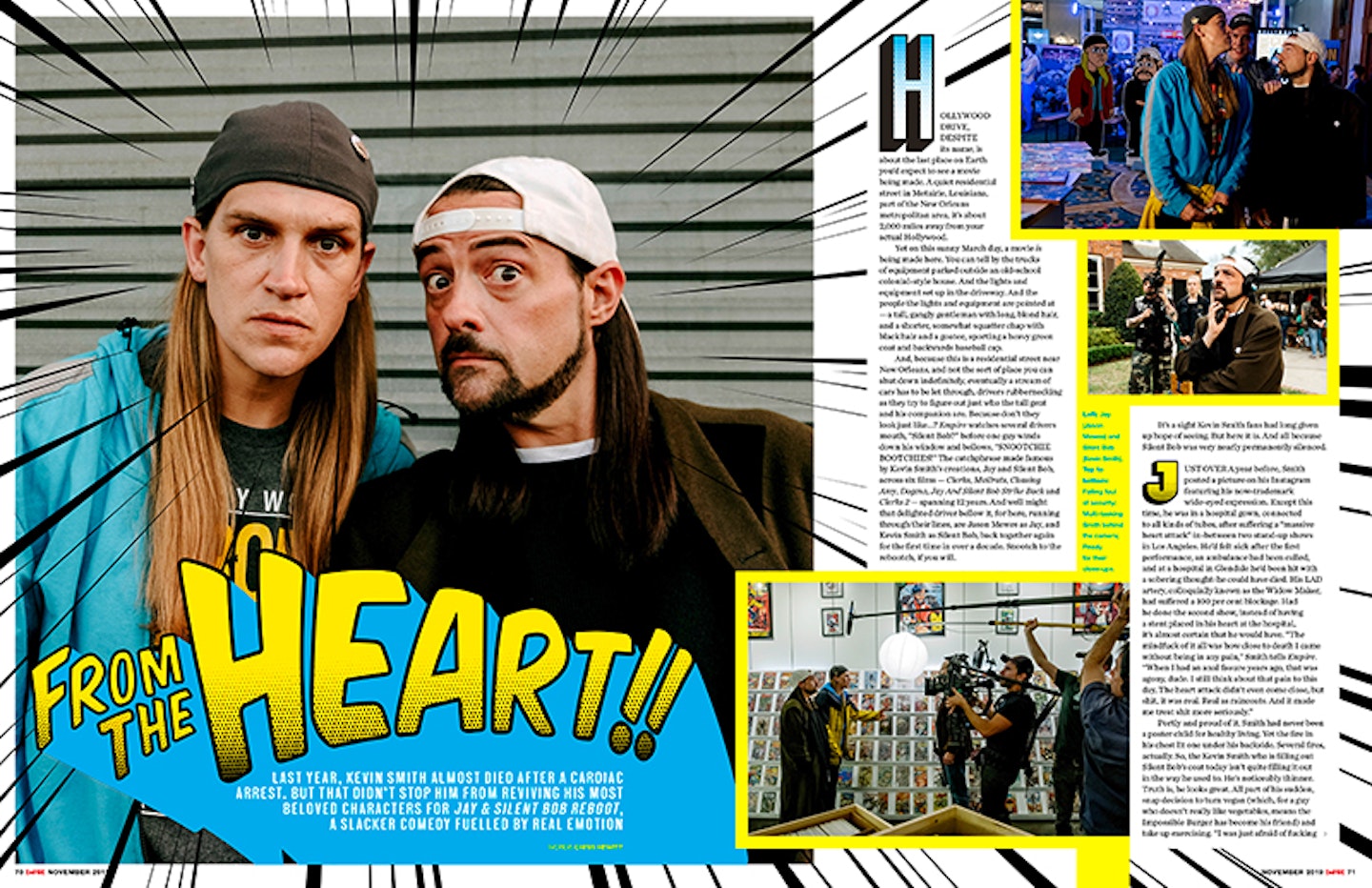 Last year, writer-director-actor Kevin Smith suffered a massive heart attack that nearly claimed his life. Now he's back with Jay & Silent Bob Reboot, a jaunt through the New Jersey-set View Askewniverse he first established back in 1994's Clerks. Empire heads on set to find a slacker comedy with real heart.
Knives Out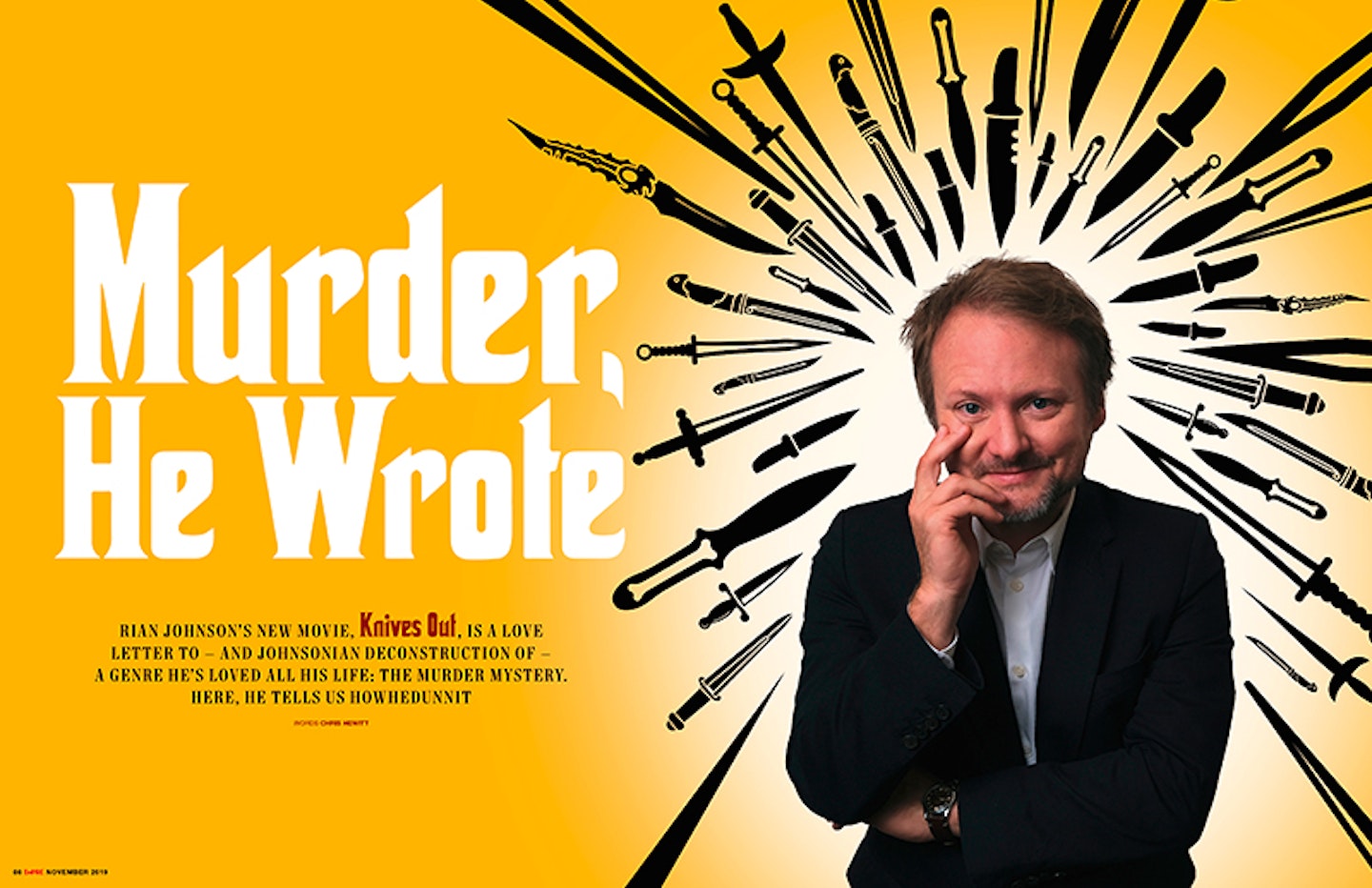 Fresh from breaking all the rules on Star Wars: The Last Jedi, Rian Johnson is back with the star-studded Knives Out – a modern murder mystery that imbues all the classic Agatha Christie-isms with a contemporary perspective. Empire sits down with the mastermind behind the murder.
Ken Loach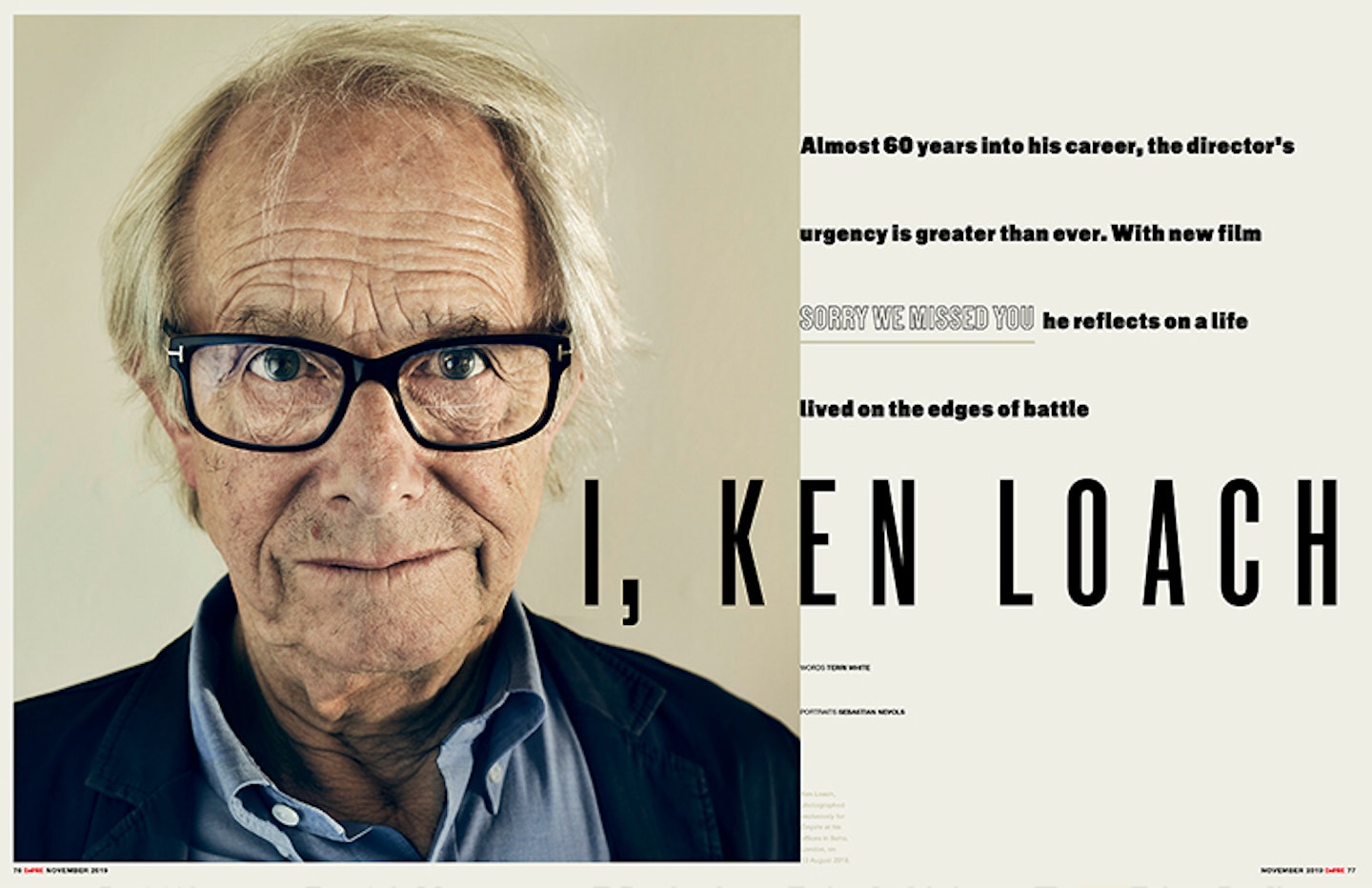 As he prepares for the release of new film Sorry We Missed You, the iconic British director talks to Empire Editor-in-Chief Terri White about his six decades in the industry.
Motherless Brooklyn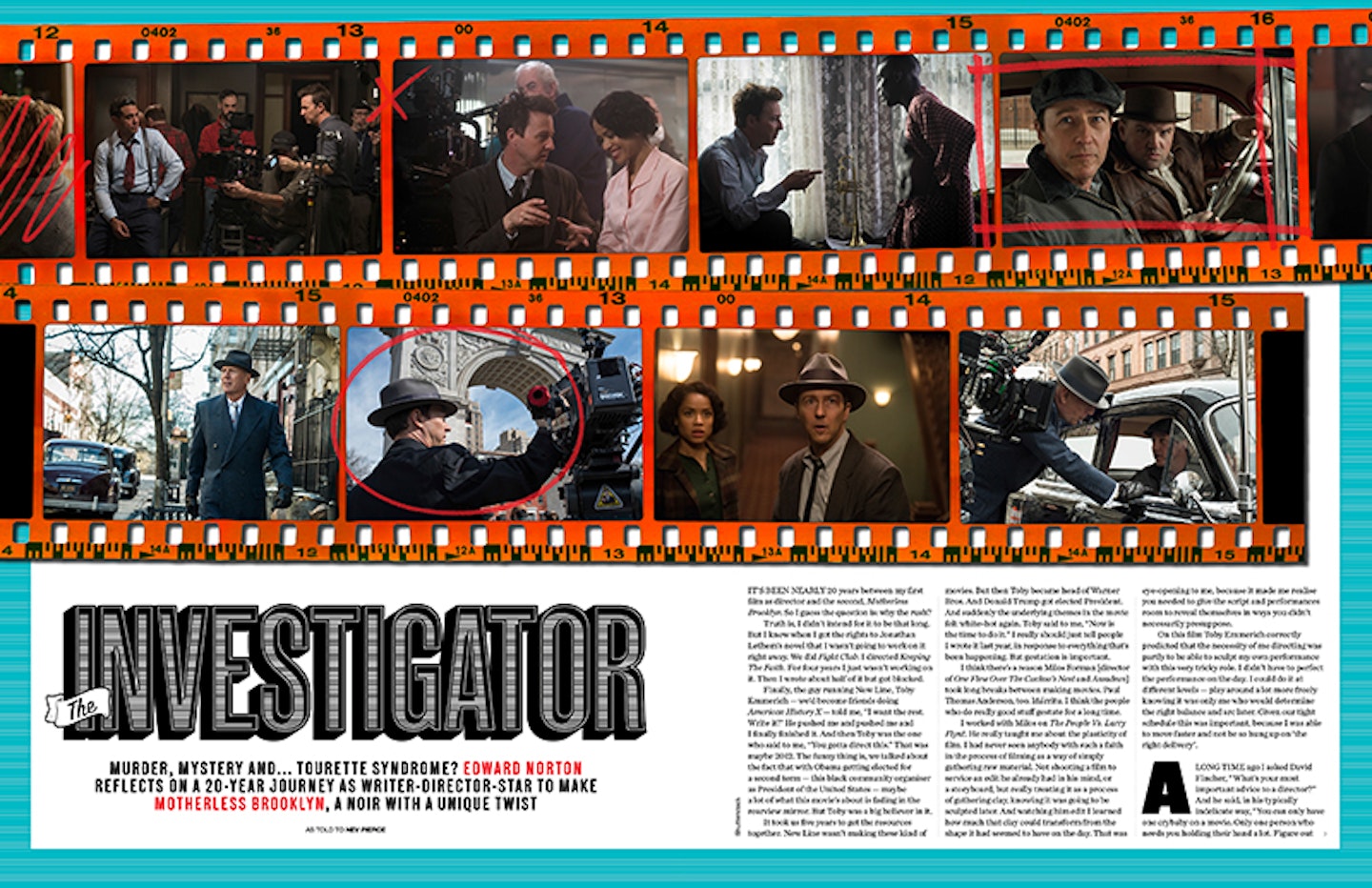 Edward Norton returns in front of and behind the camera with Motherless Brookyln – a noir movie with a difference. The filmmaker talks Empire through its 20-year journey to the screen.
Eyes Wide Shut – Oral History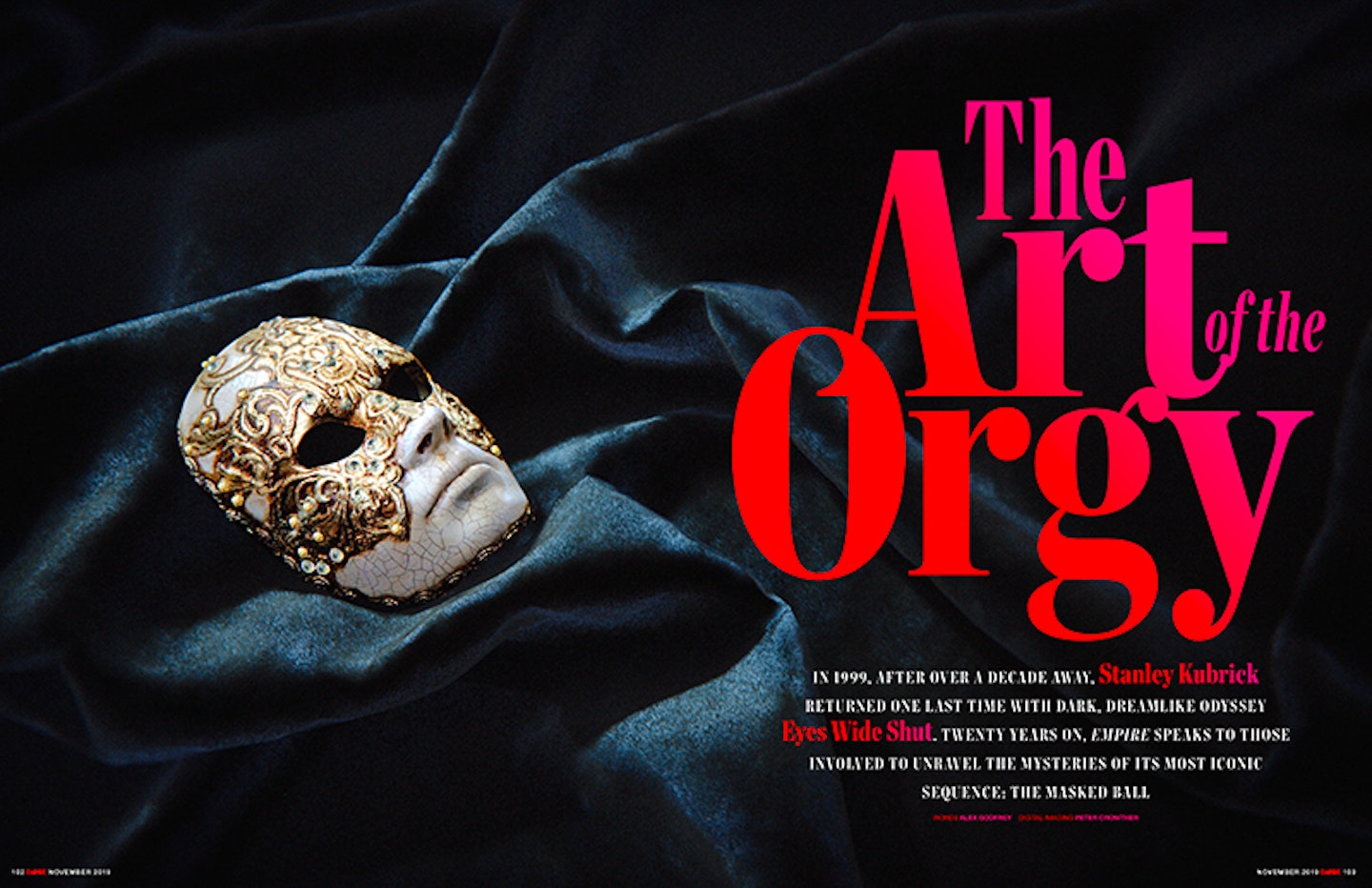 Twenty years since Stanley Kubrick presented his final film, Empire presents an oral history of its most intoxicating sequence – the masked ball orgy.
Take 20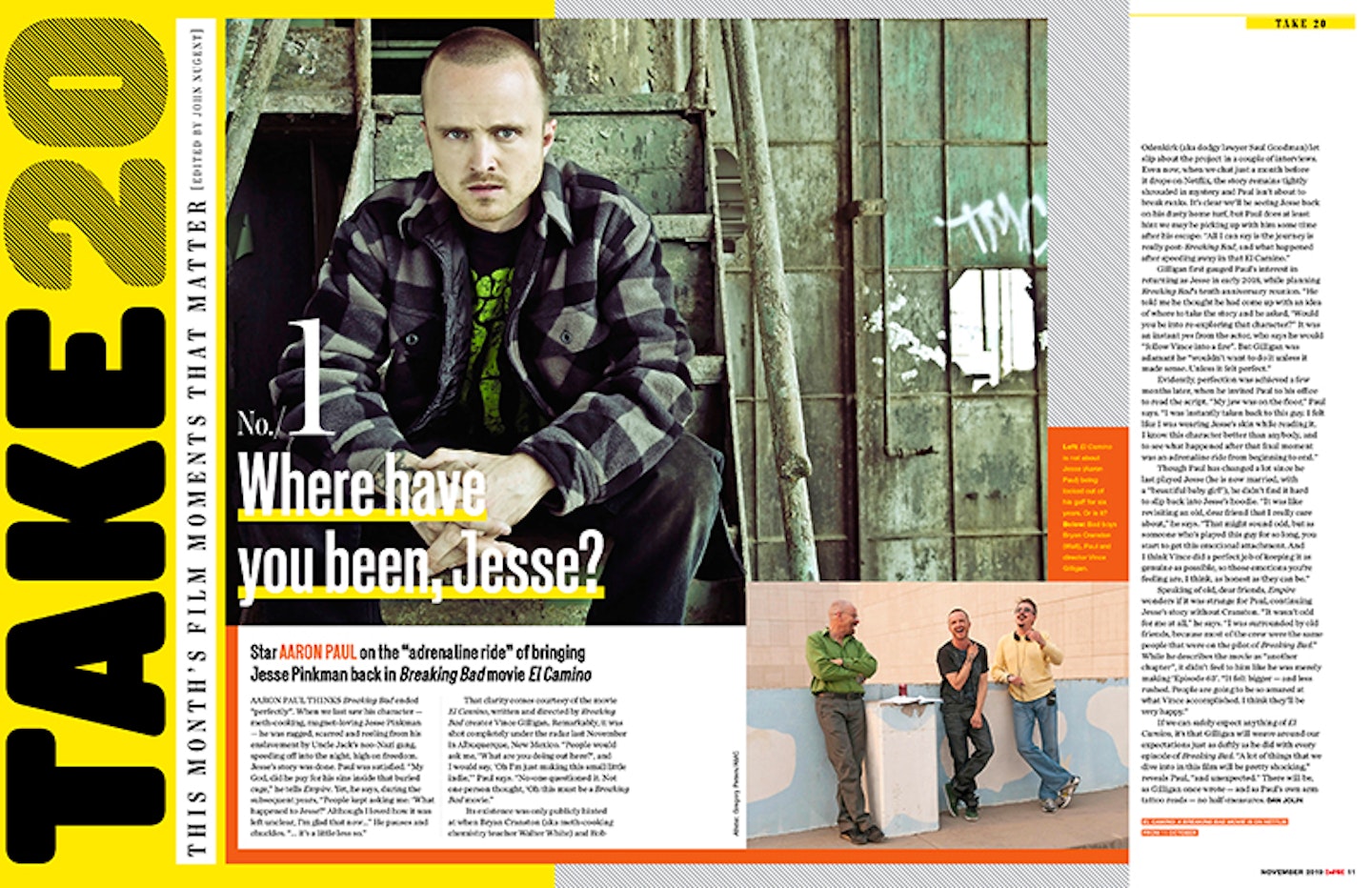 This month's film moments that matter include an interview with Jesse Pinkman himself, Aaron Paul, for surprise Breaking Bad movie El Camino, a fresh look at the BBC's His Dark Materials, Olivia Colman on stepping up for The Crown Season 3, Pixar's all-new fantasy, and much more.
Spoiler Special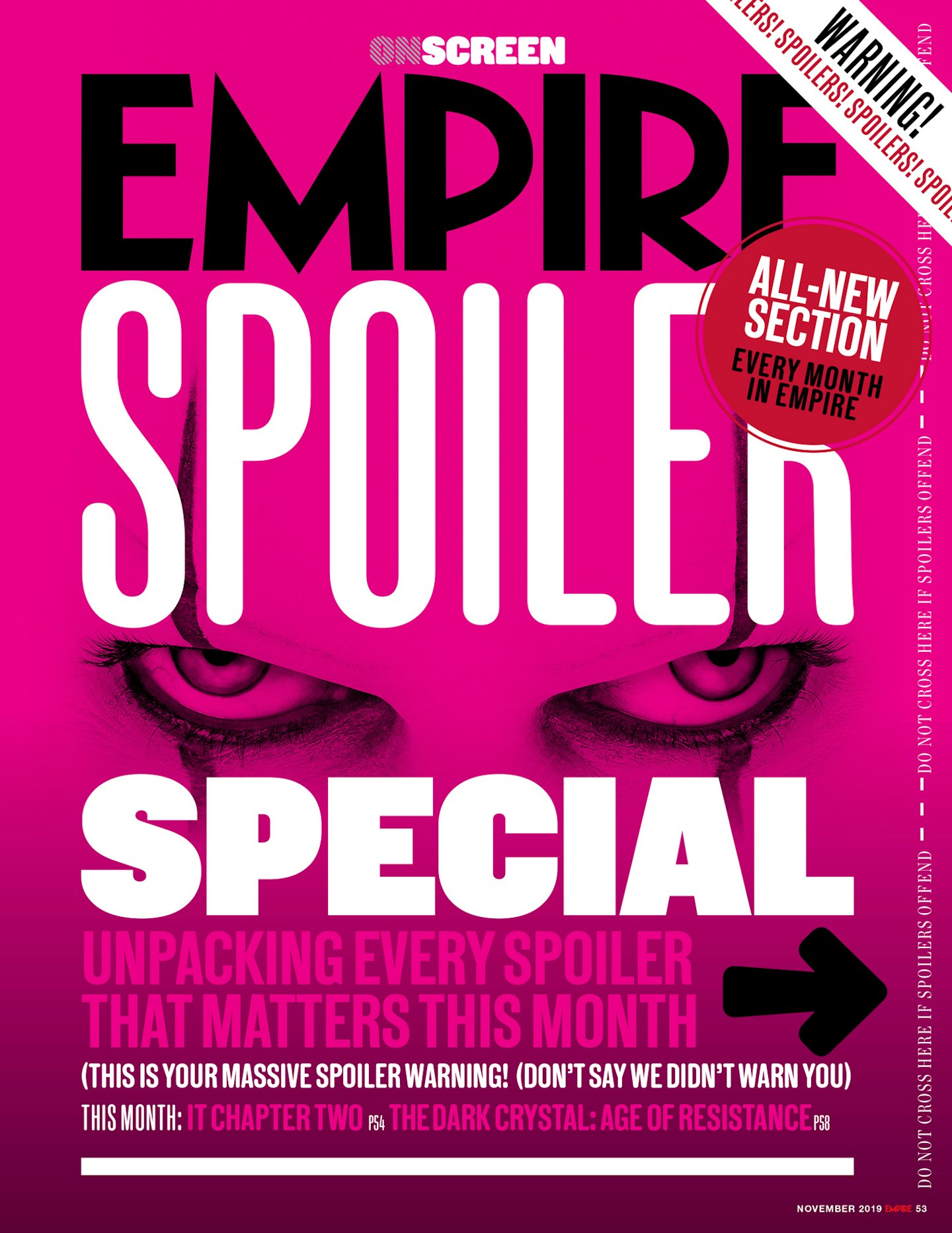 This month we take a spoiler-filled deep dive into It: Chapter Two and The Dark Crystal: Age Of Resistance, unpacking all the major talking points.
Review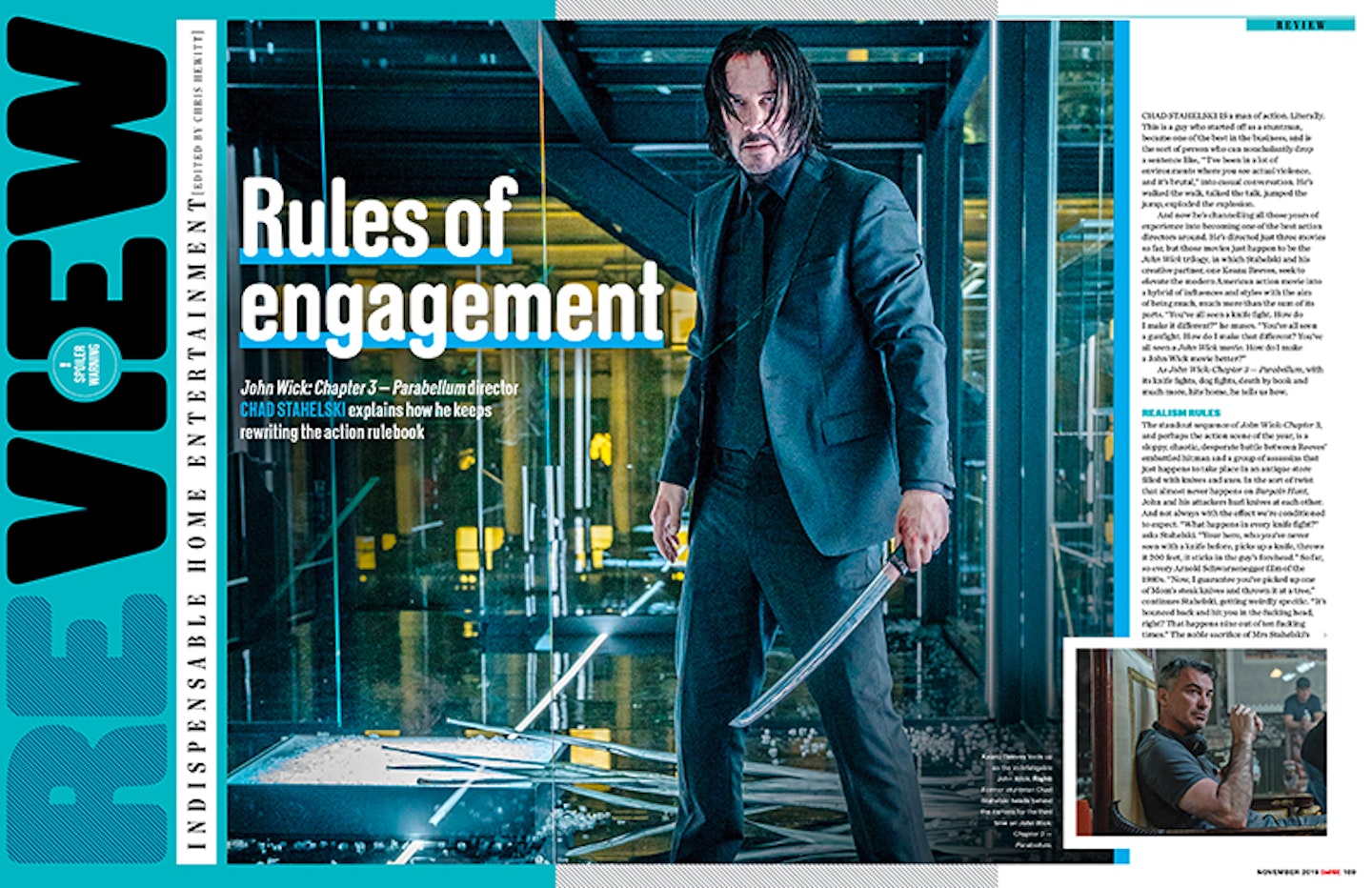 In the home entertainment arena, we talk John Wick 3 with director Chad Stahelski, take an indie-movie crash course with Thunder Road writer-director-star Jim Cummings, break down Rocketman with Dexter Fletcher, rank the top 10 films of 1989, and much more.