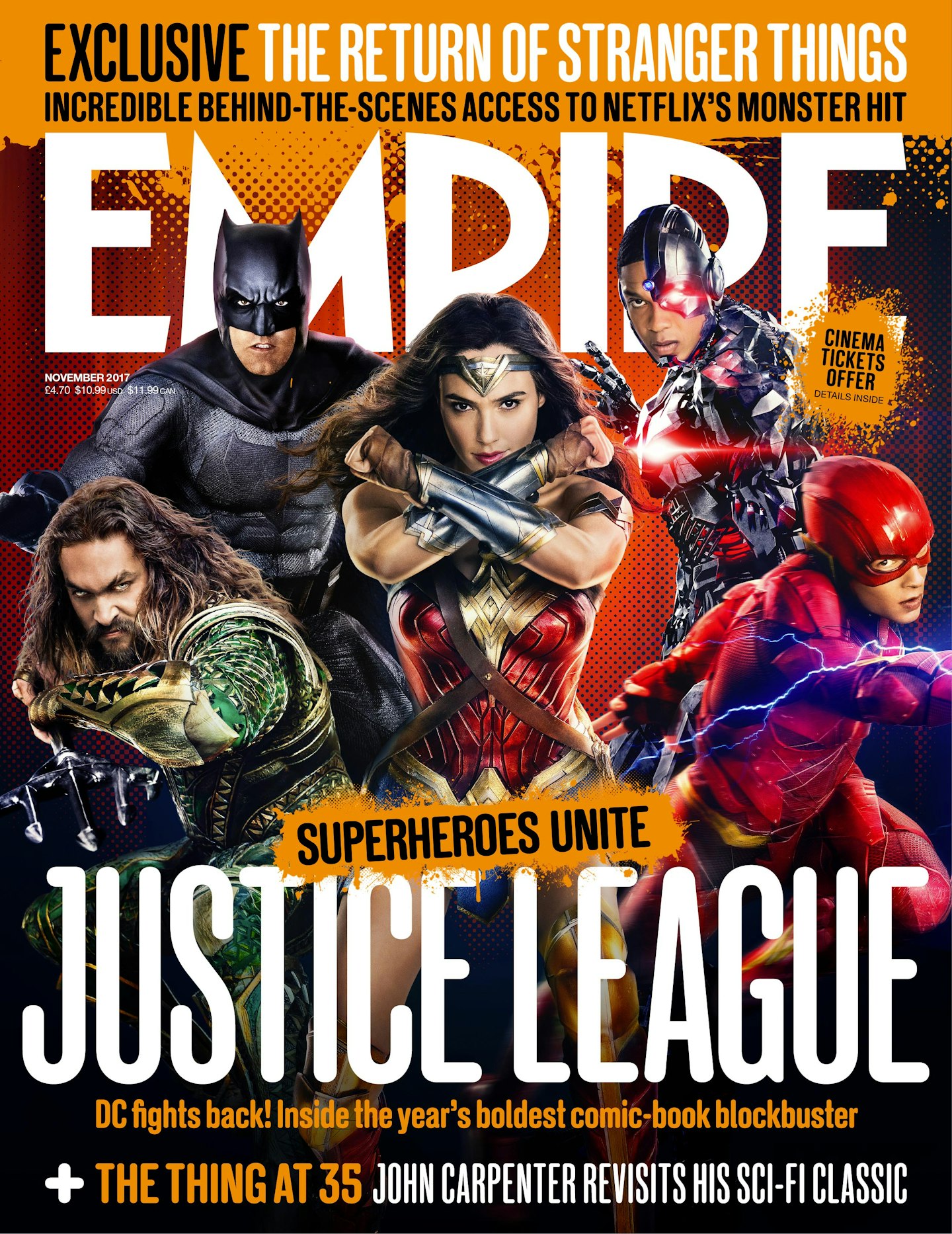 The Justice League has assembled! DC's super-gang of superhero super-friends finally super-arrives on the big screen in a matter of weeks, and to mark the auspicious occasion, we've plonked the entire super-team (minus Superman, notable by his absence) on our super-cover. The Justice League issue of Empire goes on sale from October 5 – here's a taste of what's inside. Want your copy days before anyone else? Subscribe to Empire here.
Justice League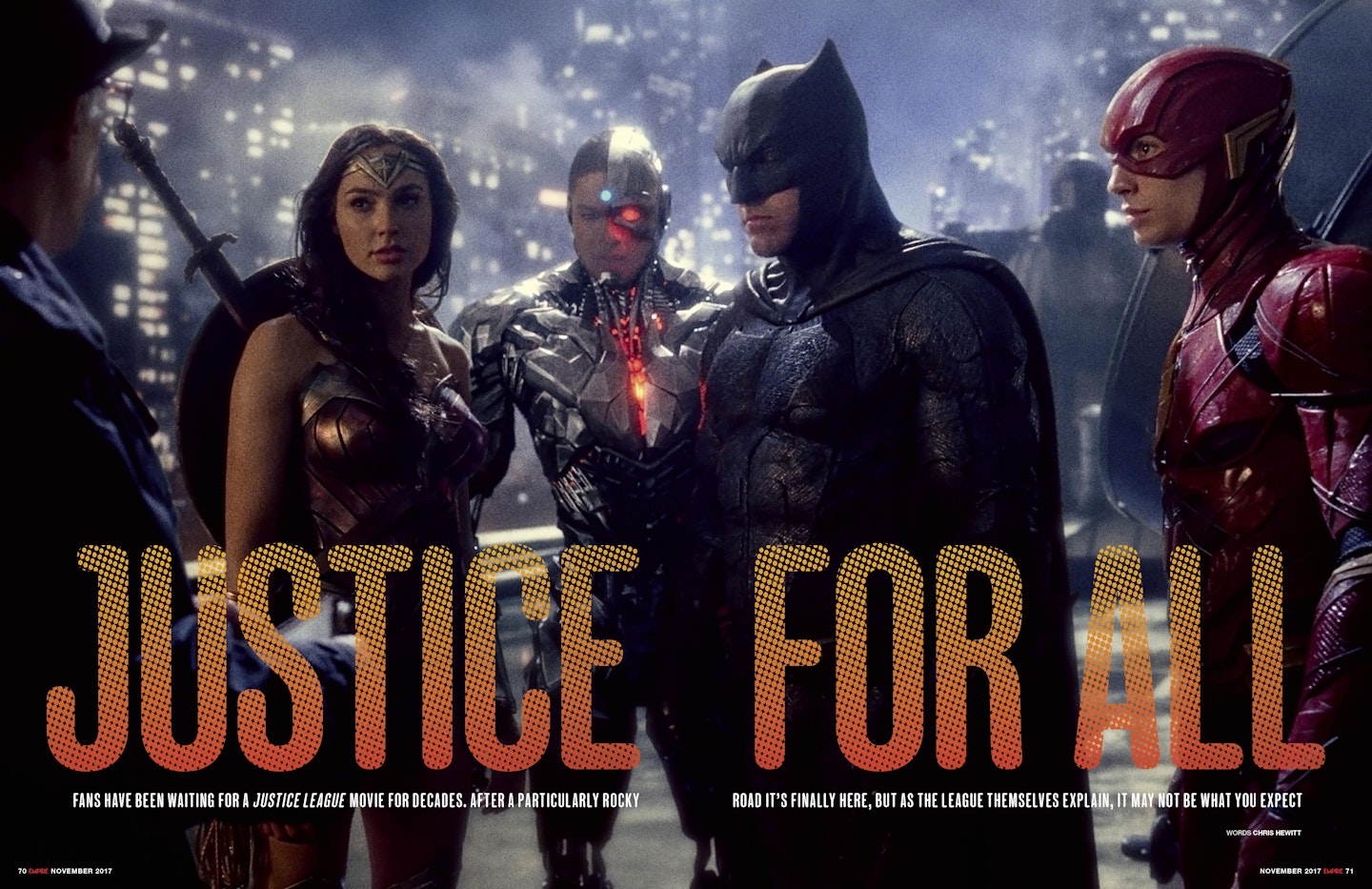 For this month's cover feature, we head to the Batcave (actually Leavesden Studios in Hertfordshire) for eight pages of exclusive coverage directly from the set of the DCEU's biggest film yet. We hear from the all the league members – and get word on Henry Cavill's infamous 'moustachegate'.
Stranger Things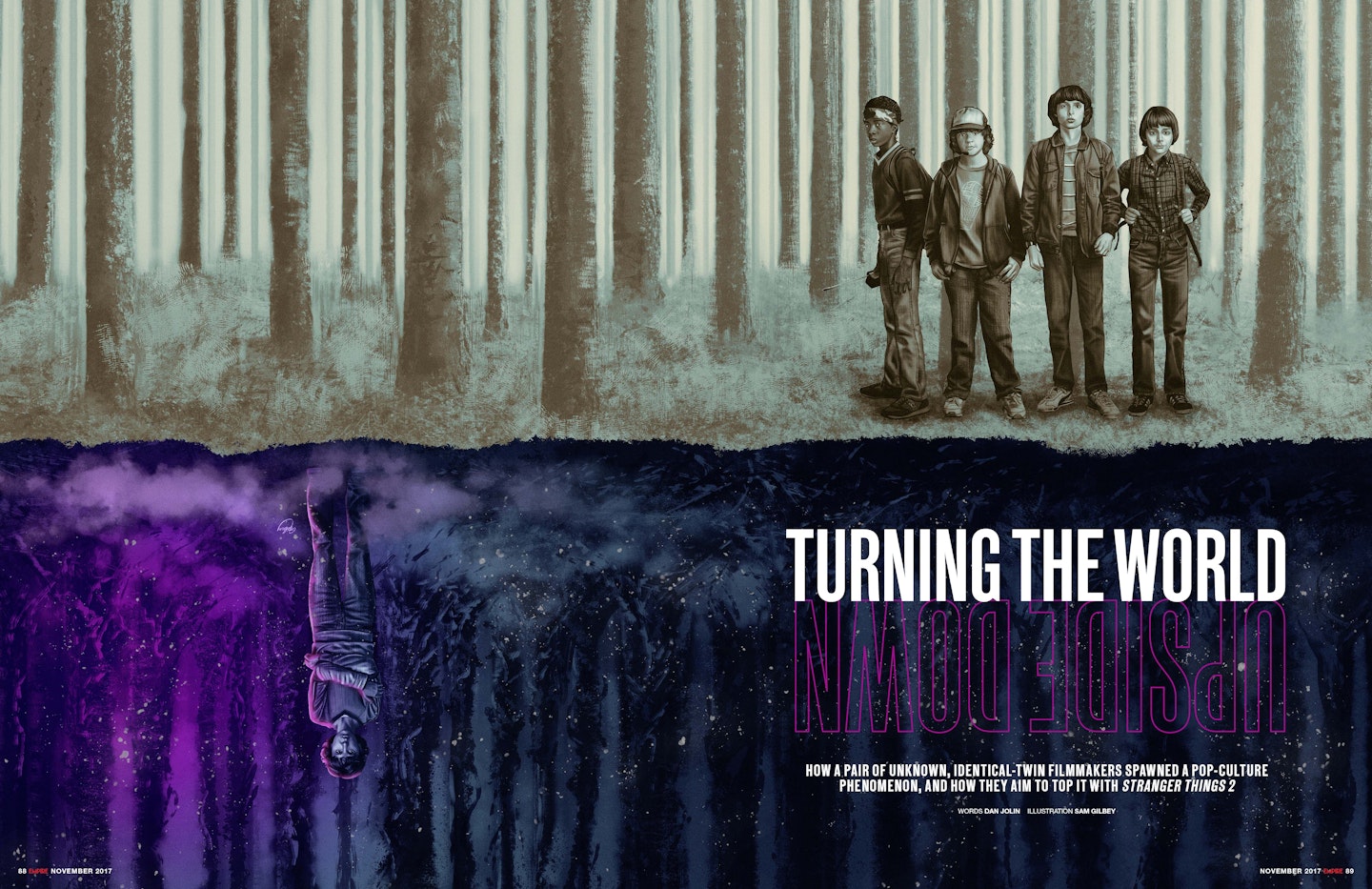 Ready to venture back into the Upside Down? Journey with us back to Hawkins, Indiana, as we share an Eggo or two with the Duffer brothers and the cast, old and new, of Netflix's biggest hit show to date. We even bring word of Barb, and justice thereof.
Paddington 2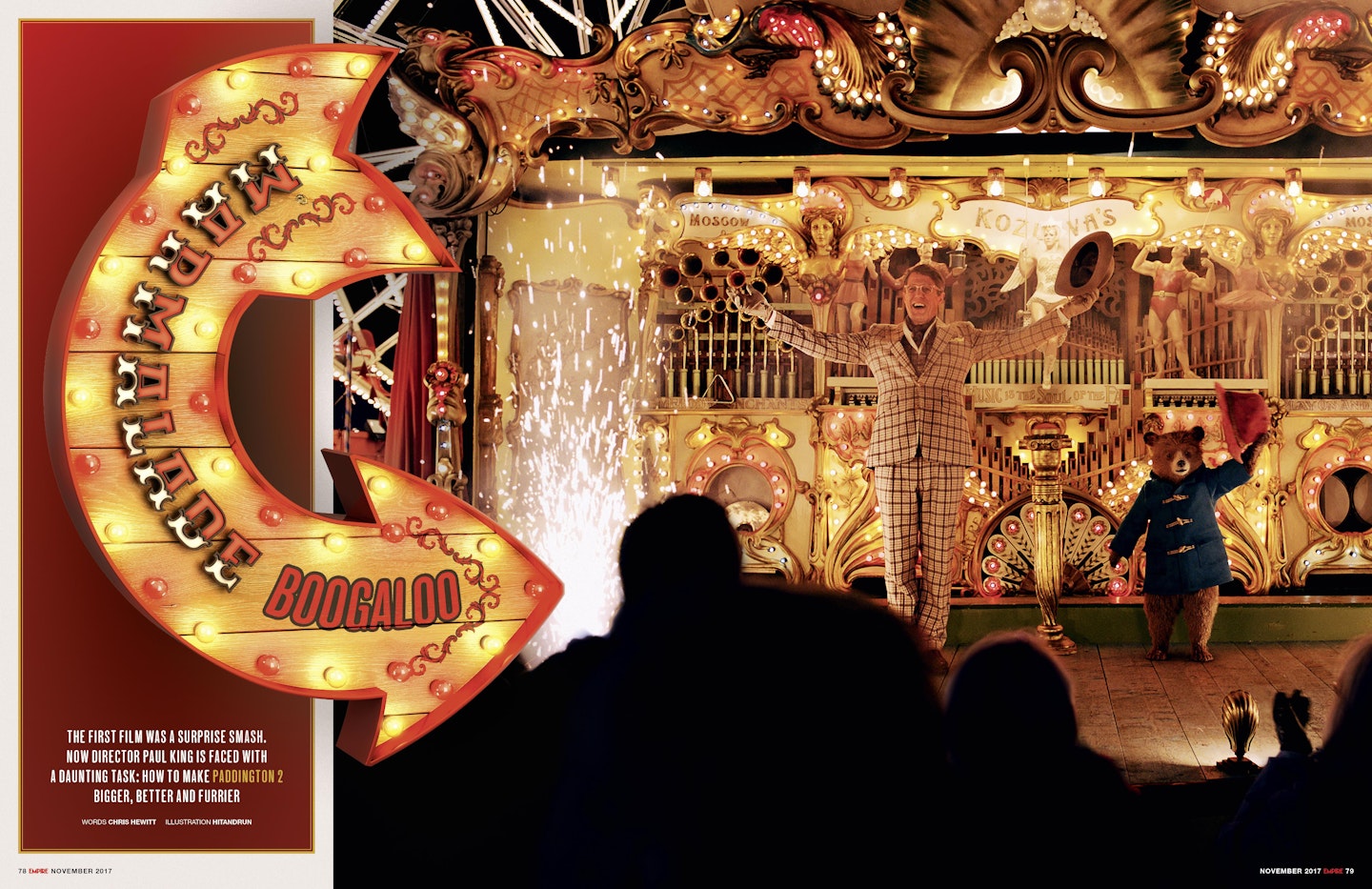 If marmalade's more your bag, we've got you covered. Paddington – the hapless, lovable bear from darkest Peru – is back, and we've recruited director Paul King and new baddie Hugh Grant ("he's a rotter", say Grant) to talk us through what to expect of the sequel.
Harry Dean Stanton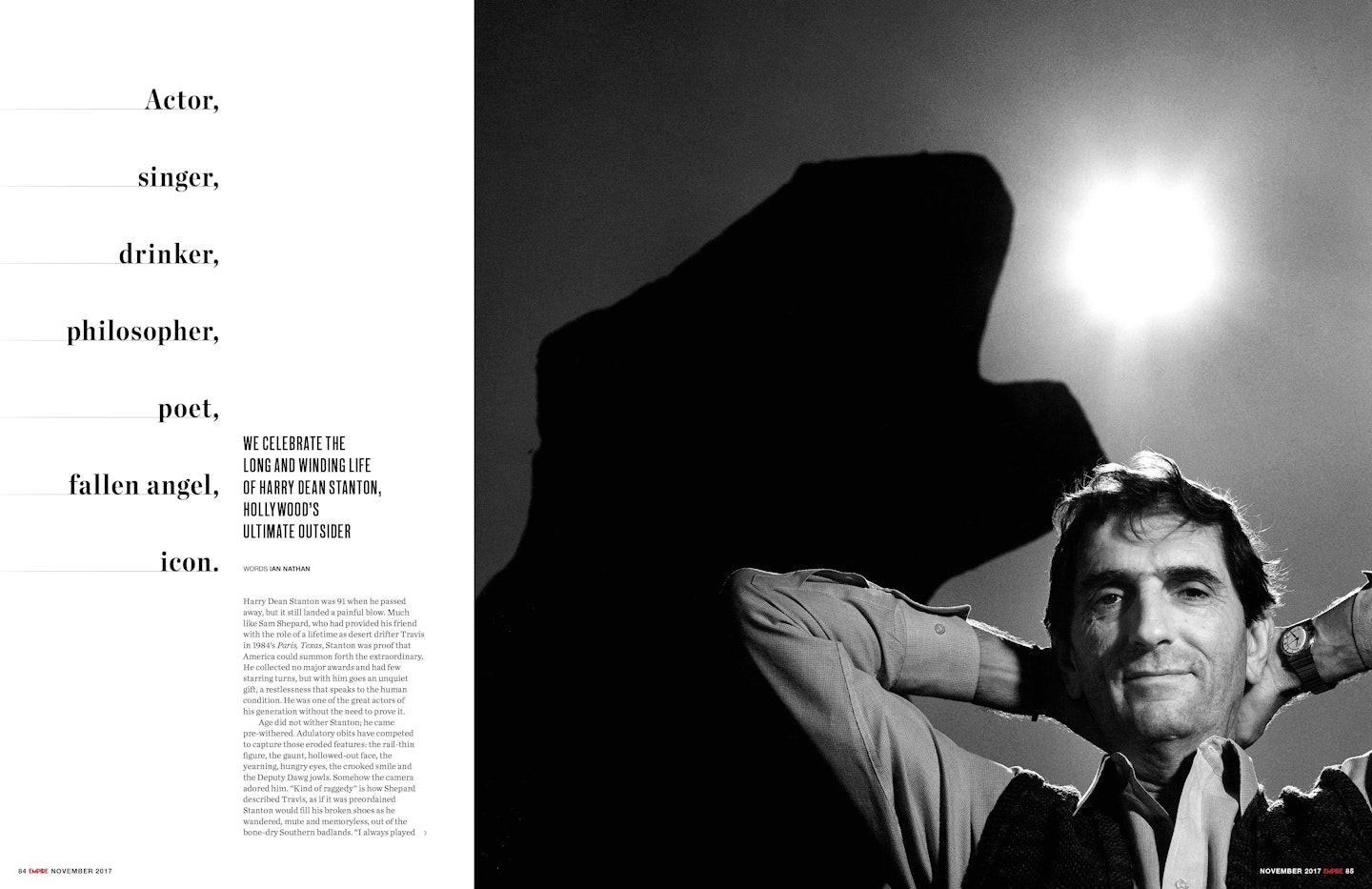 Last month, we said a sad farewell to Harry Dean Stanton, the actor who Roger Ebert once claimed could ensure no movie would be truly bad with his presence. From Alien to The Avengers, Paris, Texas to Twin Peaks, we pay tribute to the ultimate character actor.
The Death Of Stalin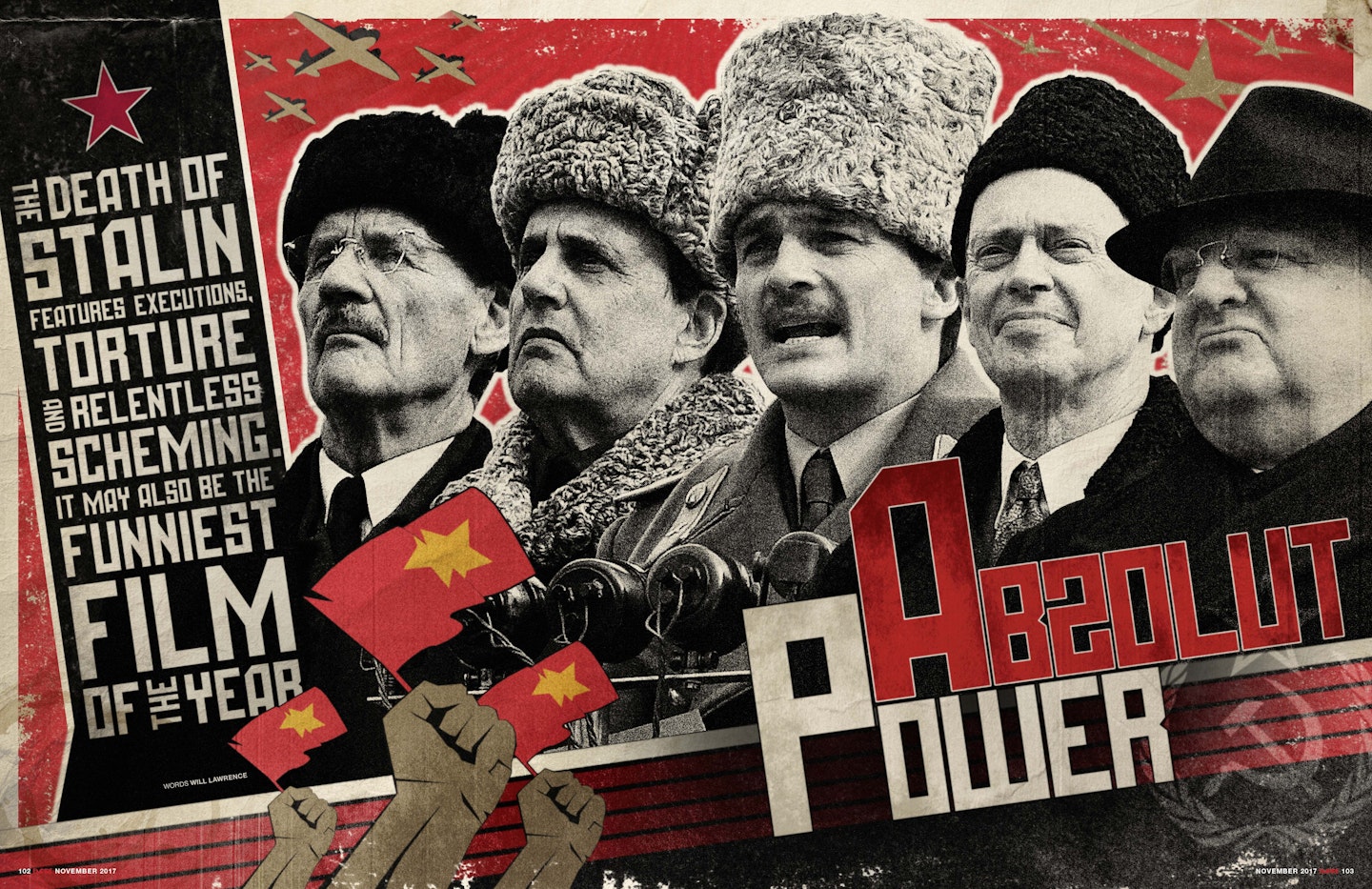 Armando Iannucci, the Scottish comedy genius behind the likes of Alan Partridge, The Thick Of It, In The Loop and Veep, heads behind the iron curtain for his latest venture, a film about – well, the demise of Joseph Stalin, obviously. We speak to Iannuci about the funny side of murderous totalitarian regimes.
Andy Serkis: The Empire Interview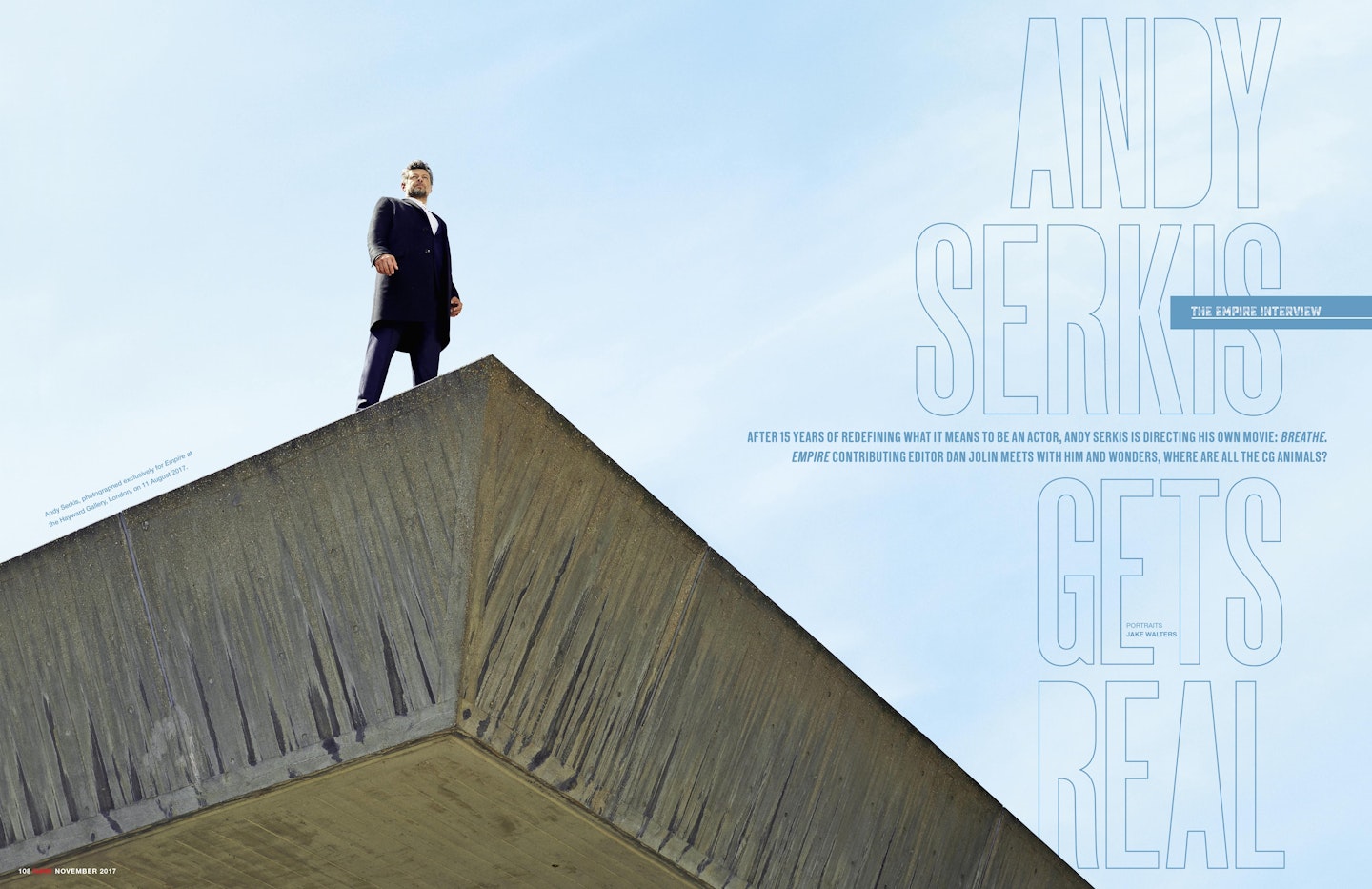 This month's longform interview goes to Andy Serkis, talking to us about his surprisingly CGI-less directorial debut Breathe. Appearing entirely without the use of a mo-capture suit, he gives us an update on the the status of his long-gestating Jungle Book film, attempts to keep schtum abotu Supreme Leader Snoke, and constant requests for Gollum impressions.
Pre.View
Our opening section is stuffed, as usual, with a clutch of first look exclusives, on-set reports, and news notes – this month, we have word from the likes of Aardman's Early Man, Horse Soldiers, The Shape Of Water, and a little film entitled Star Wars: Episode IX. Plus, Grace Jones tells us how much she thinks a pint of milk costs.
On.Screen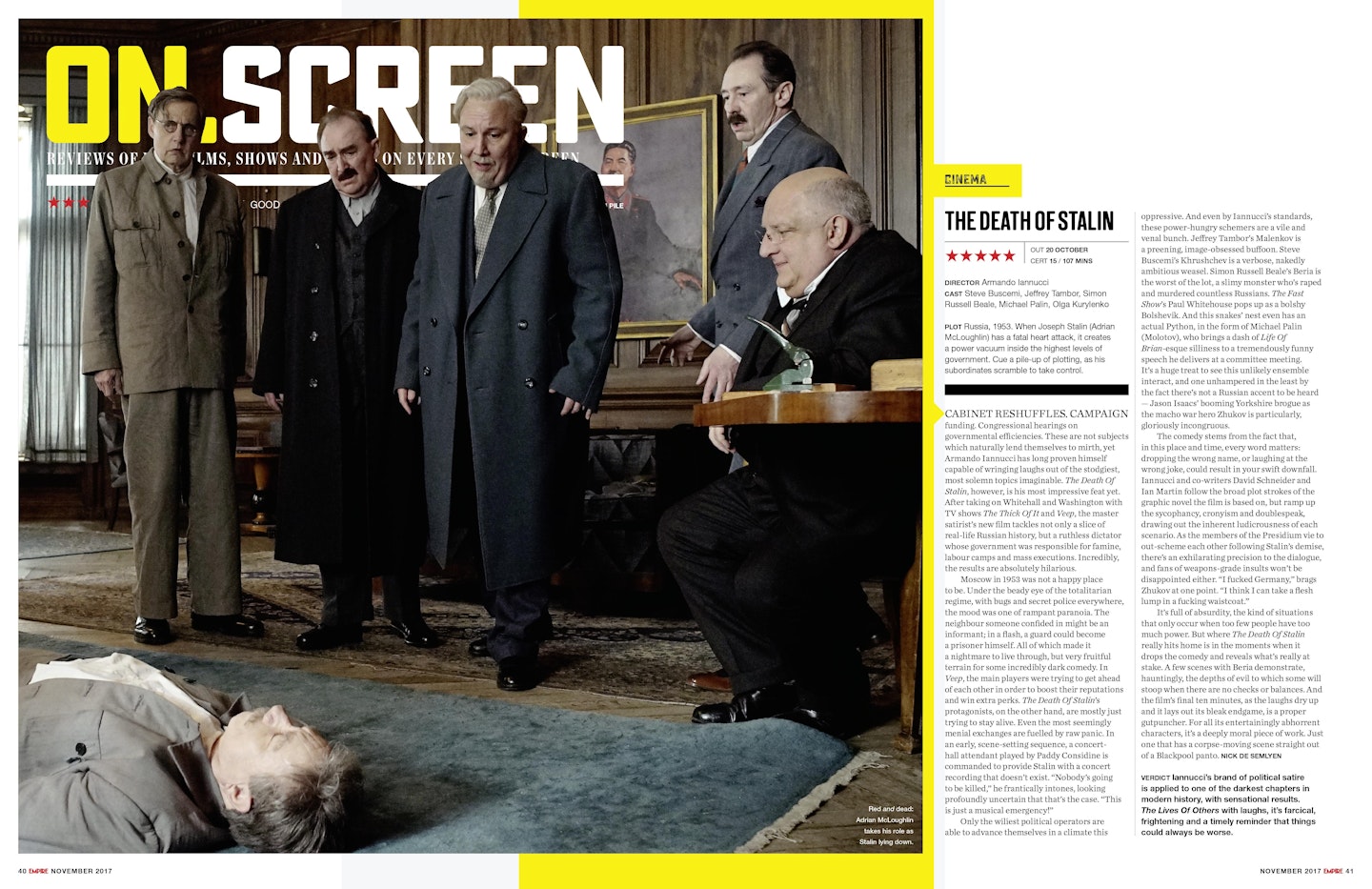 No film, television show or video game is safe from the steely critical glare of our trusty band of reviewers. This month we decide if we really are Loving Vincent, offer no mercy to The Merciless, and see what fate befalls Destiny 2, among many others.
Re.View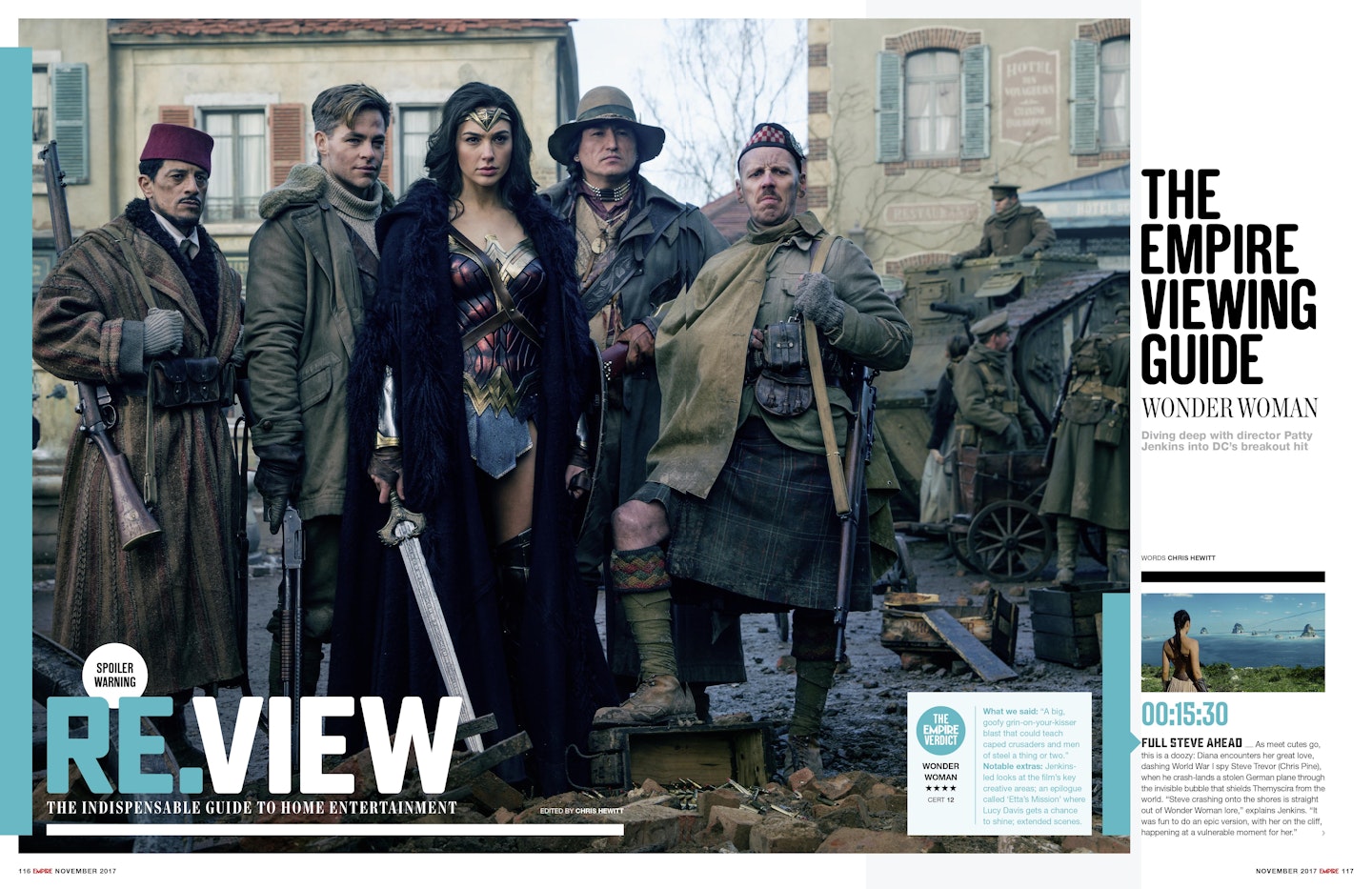 Our guide to home entertainment remains as indispensable as ever, with a forensic viewing guide of Wonder Woman accompanied by director Patty Jenkins; a big interview with John Carpenter to mark the 35th anniversary of The Thing, and this issue's Classic Scene is chosen by one Bryan Cranston.
All that, and a heck of a lot more, can be found in the brand new issue of Empire, on sale in all good and not-so-good newsagents from October 5. Want to get your copy days before anyone else? Subscribe to Empire here.