Before he was a scruffy-looking nerf herder, Han Solo was a slightly-less-scruffy-looking scoundrel dipping his toe in the galaxy's criminal underworld for the first time. Alden Ehrenreich's young Han is on the cover of June's Empire issue — which also comes with a bonus Han Solo Encyclopedia mini-magazine — but there's more than just Star Wars inside. Here's a look at what else you'll find inside this month's magazine, from sci-fi classics to Diablo Cody, and this summer's most ubiquitous actor. Punch it!
Solo: A Star Wars Story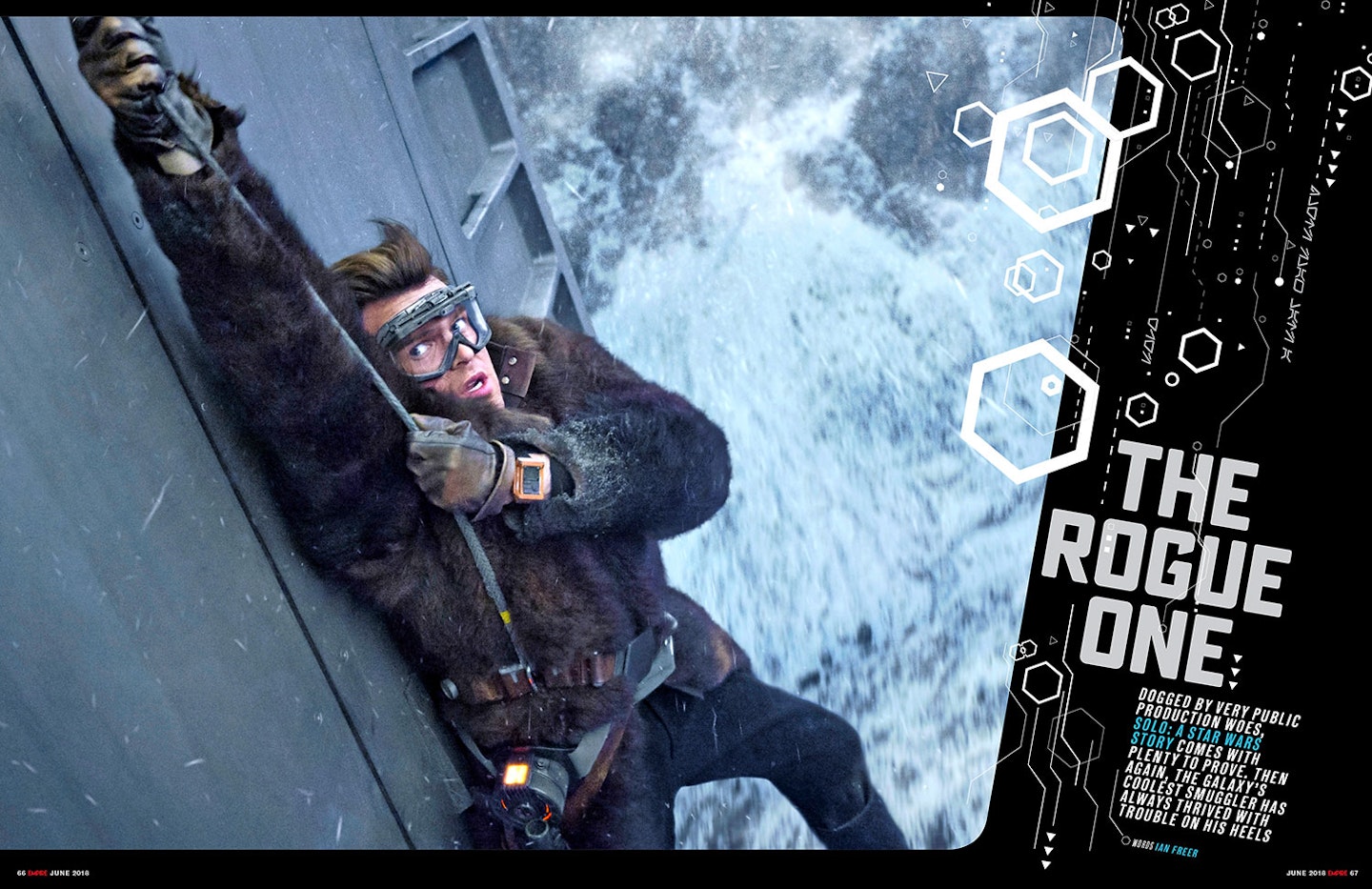 A change of director mid-shoot. A new actor taking on an iconic character. The latest Star Wars adventure may be nestled in the franchise's golden history, but it's no safe bet. Empire spoke to the cast and director Ron Howard to get the complete story of Han and Chewie's brave return.
2001: A Space Odyssey and Planet of the Apes 50th Anniversary Special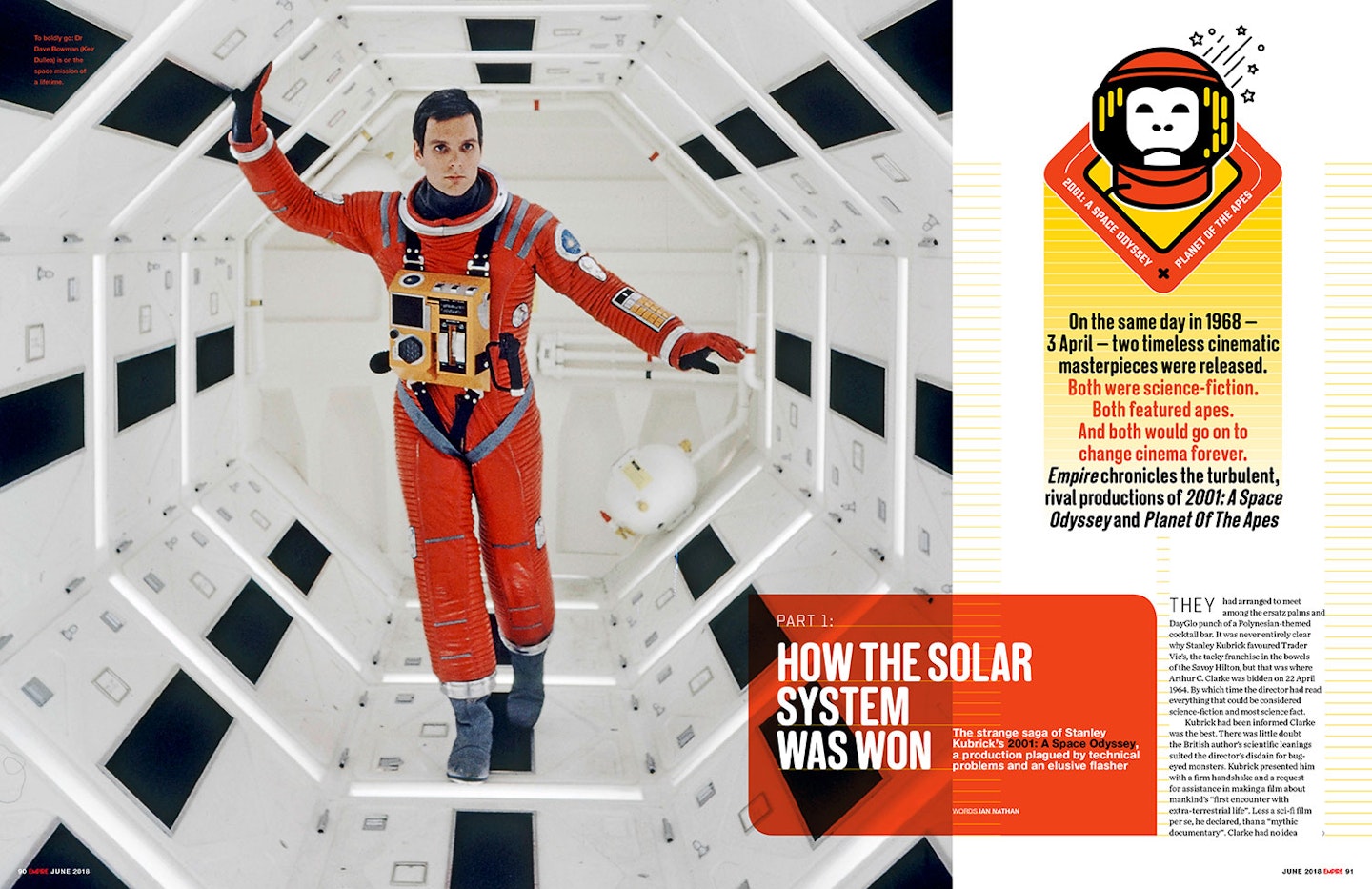 Two all-time sci-fi classics were unleashed on the big screen on 3 April 1968. We look back at the two rival productions, how they came together, and how they changed cinema forever.
Josh Brolin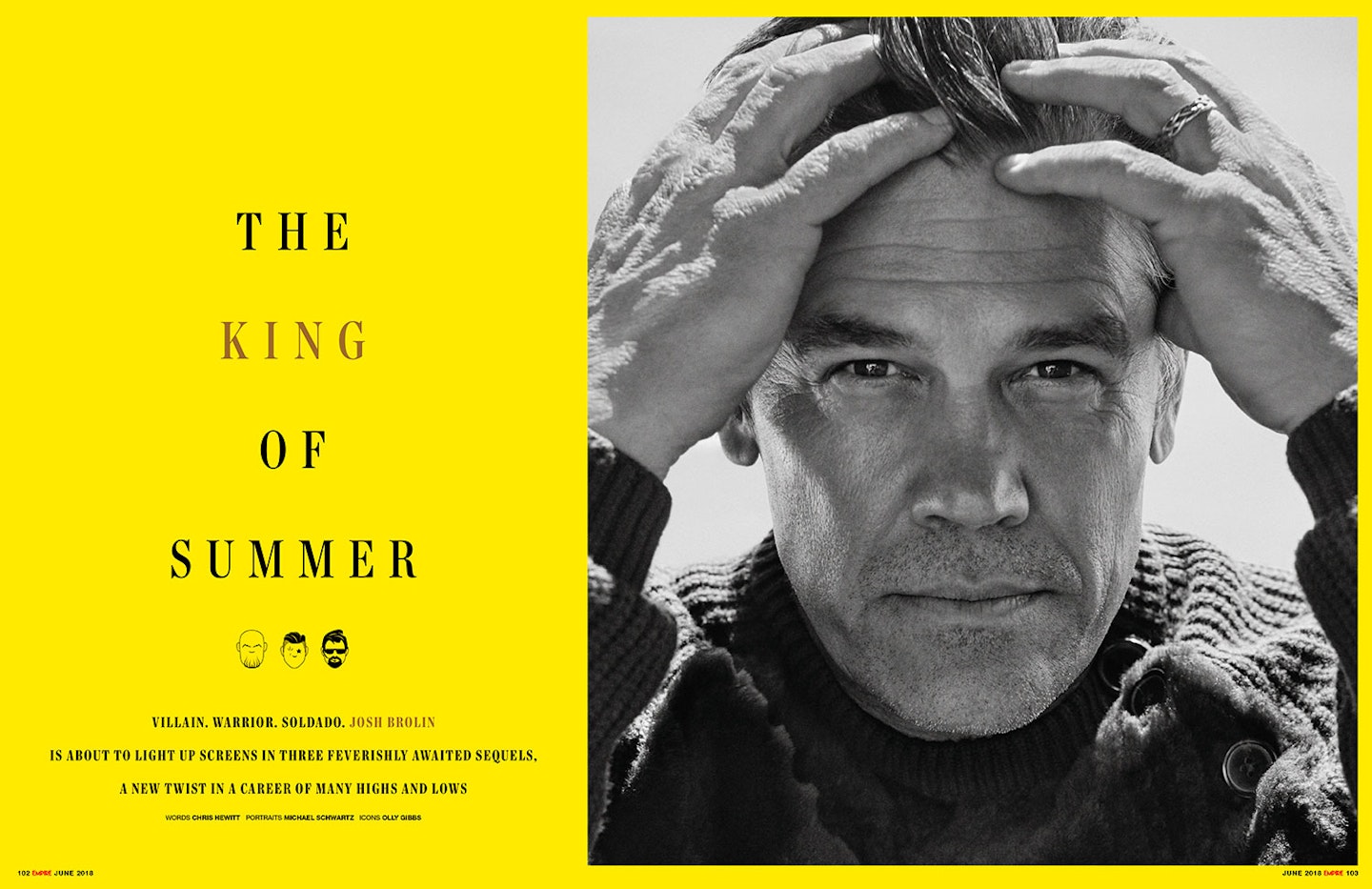 Thanos. Cable. Soldado's Matt Graver. Josh Brolin has one hell of a summer lined up, and we caught up with him ahead of his performances in three of this year's most highly-anticipated sequels.
Pre.View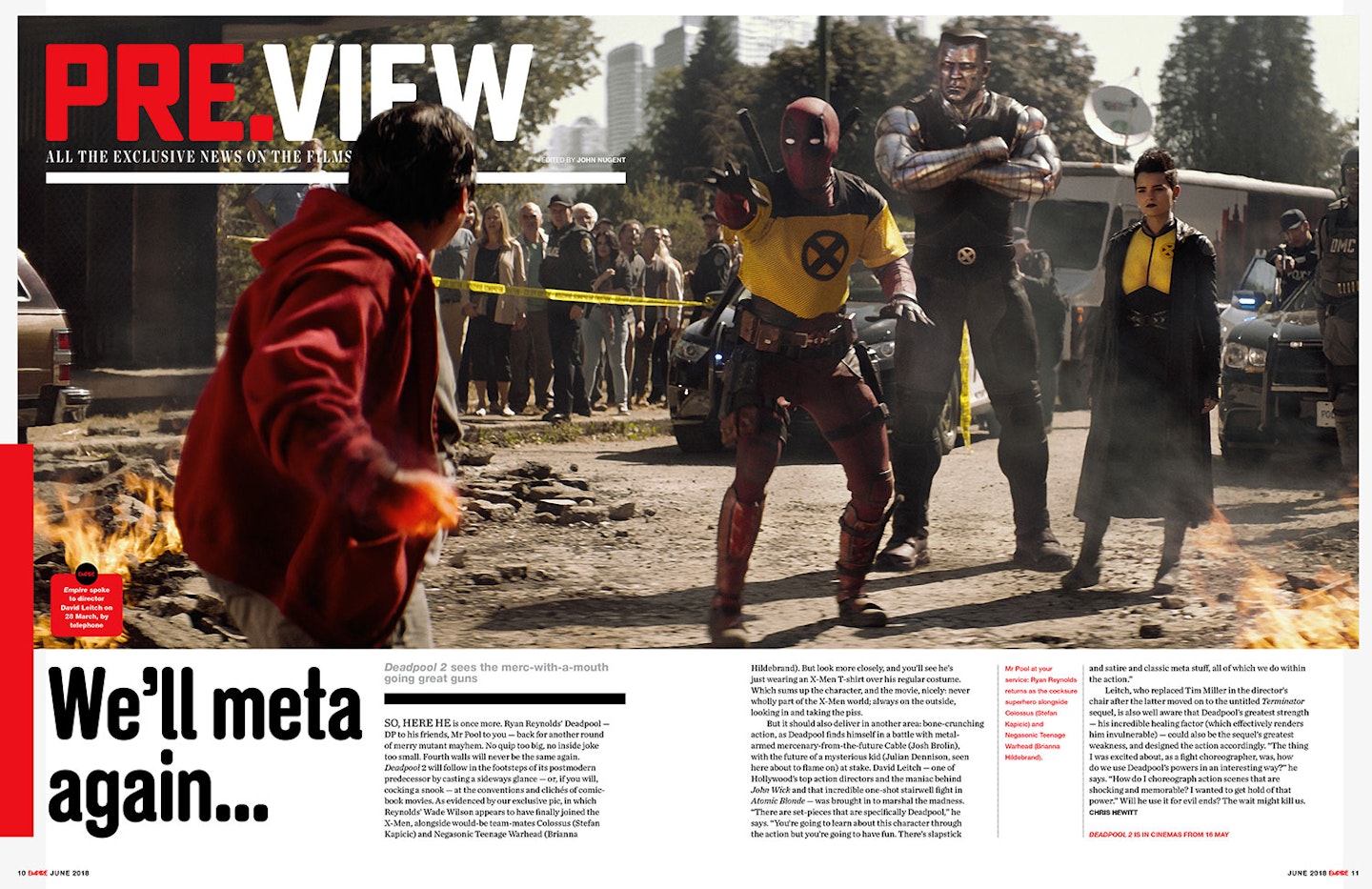 Summer isn't far away — and before it officially arrives, we've got fresh looks at Deadpool 2, Incredibles 2, and Mission: Impossible — Fallout. Also: hardcore horror Hereditary, revenge thriller Revenge, and Tommy Wiseau's madcap latest, Best F(r)iends.
Diablo Cody and Jason Reitman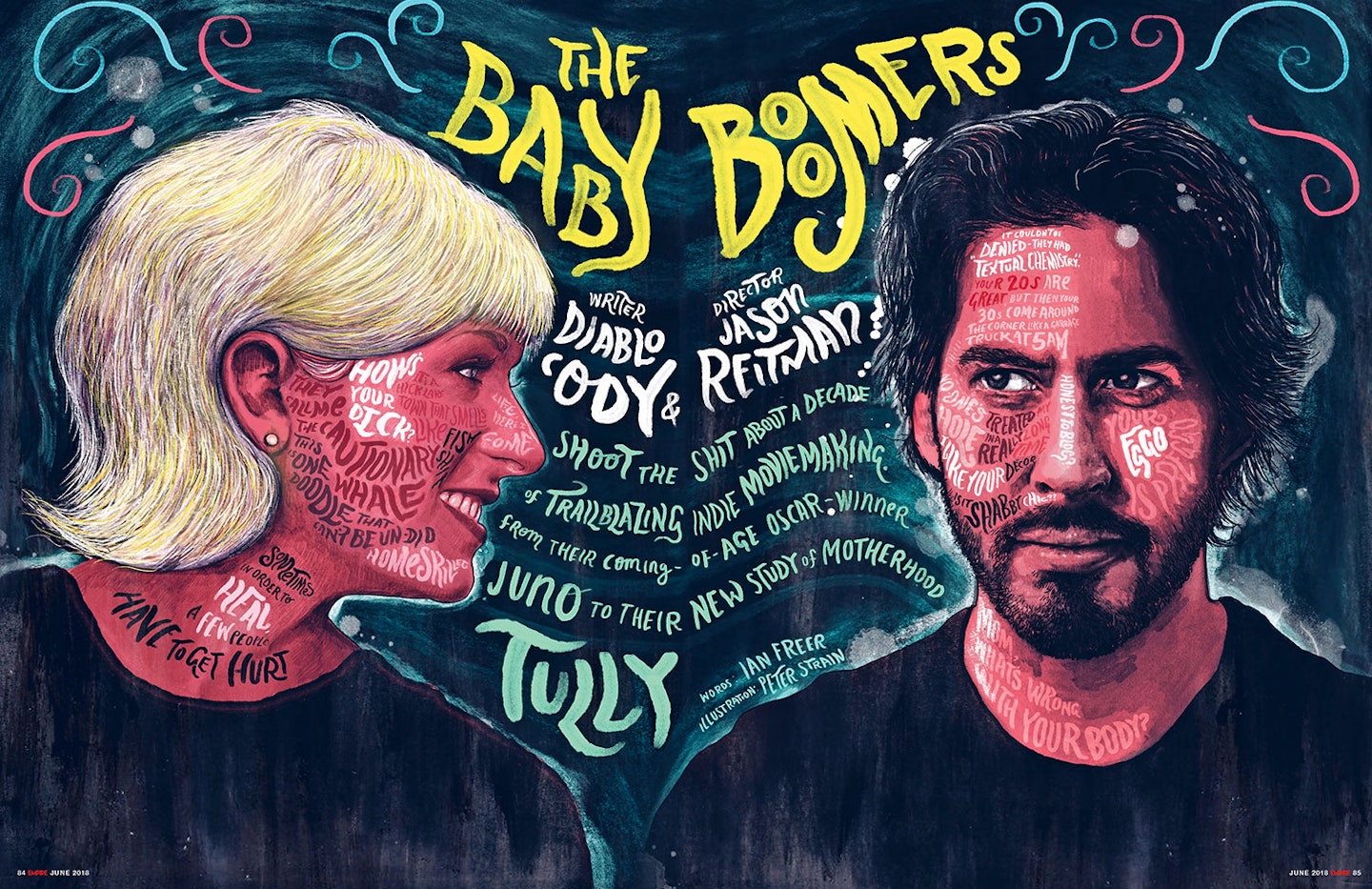 From Juno to Young Adult and this year's Tully, the writer/director combo have been trailblazers of indie filmmaking for over a decade. We brought the pair together to talk about their creative partnership, the changing state of the industry, and, er, The Batchelor.
Ruth Wilson: The Empire Interview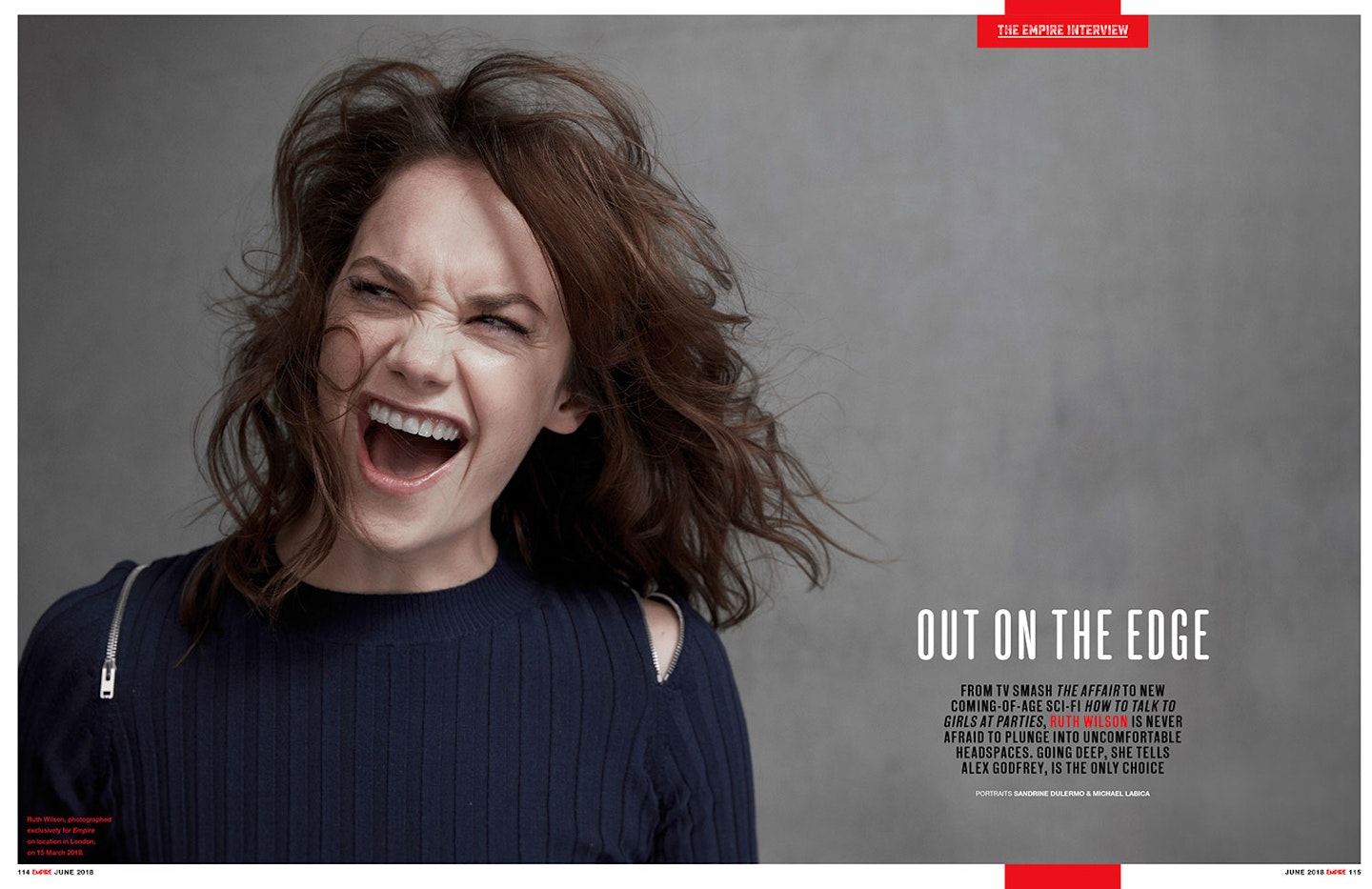 Whether she's playing enigmatic psychopath Alice in Luther or her turn as 'Head of Sex' PT Stella in How to Talk to Girls at Parties, Ruth Wilson isn't one to hold back. In the Empire Interview, she talks going all-in on dark roles, her mother, and the bizarre filmmaking world of John Cameron Mitchell.
Re.View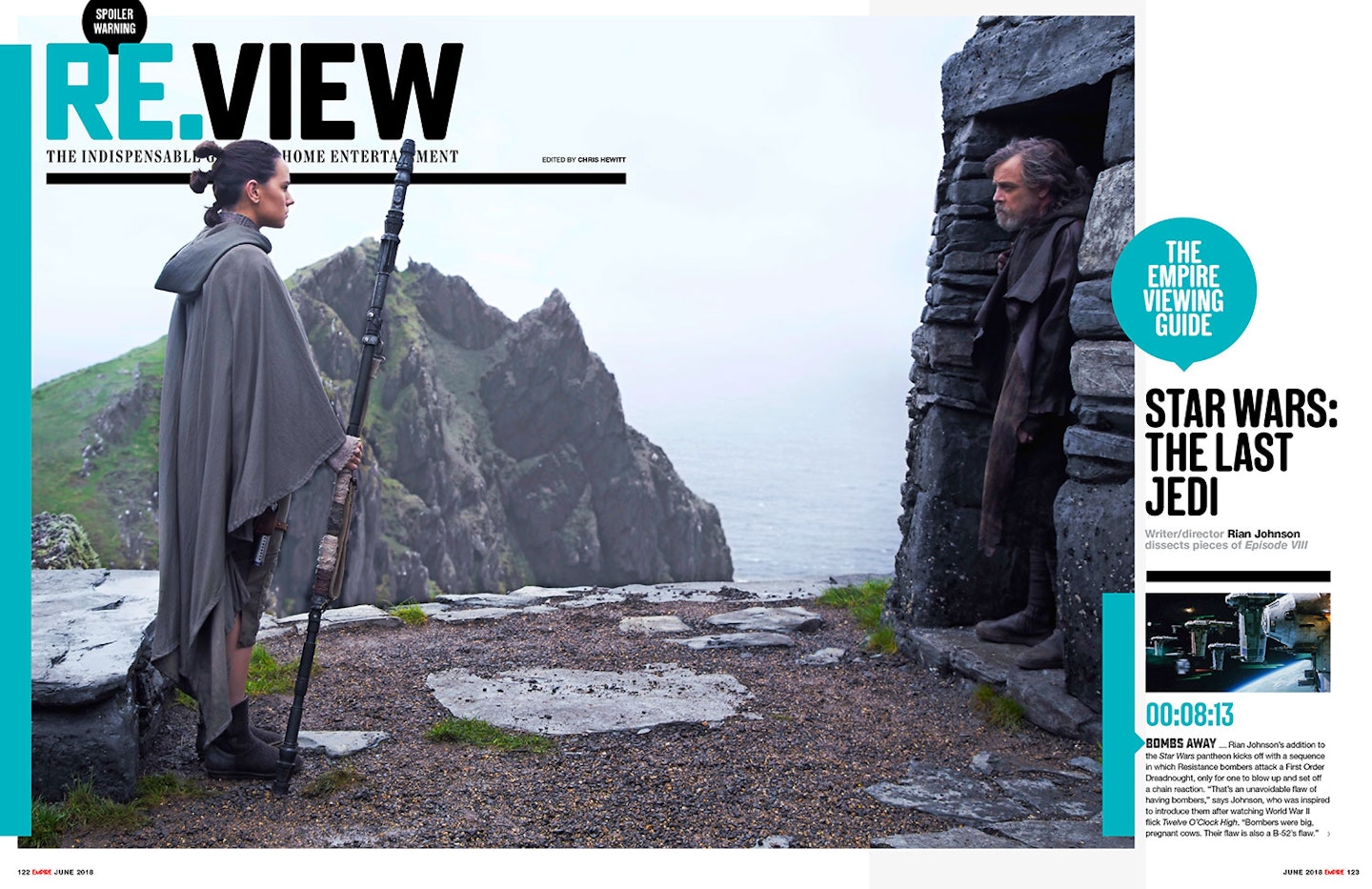 Now that Star Wars: The Last Jedi is out on DVD and Blu-ray, we caught up director Rian Johnson to unpick its secrets. Also: Mark Hamill on Luke Skywalker's legacy, a Matt Damon binge-watch, every death in Jumanji: Welcome to the Jungle, and the ranking of Ridley Scott's top 10 films.