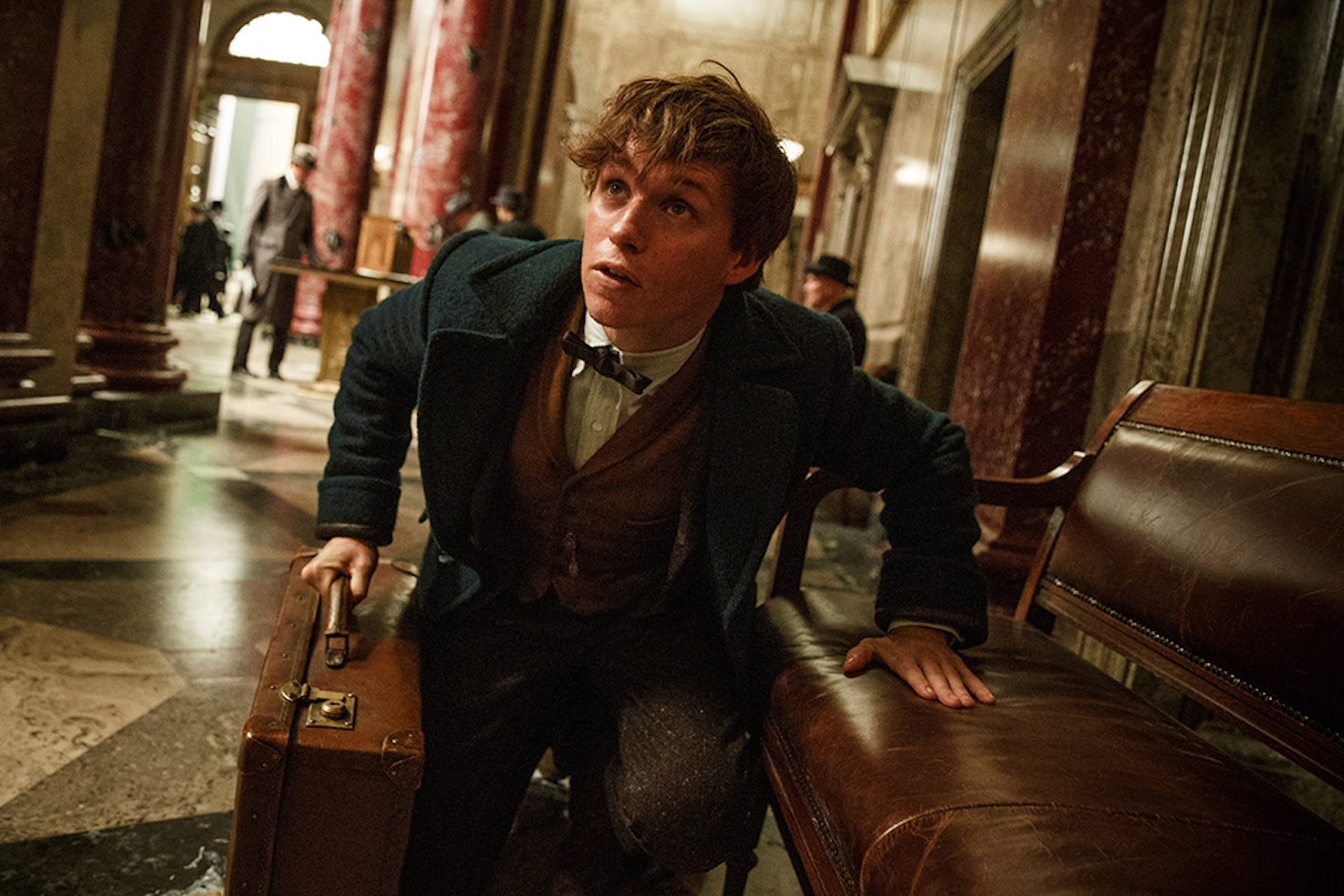 The new issue of Empire is crawling, buzzing and fluttering with fantastic beasts. Yes, Fantastic Beasts And Where To Find Them is the cover story and, as befits the beginning of a new J.K. Rowling adventure, the issue will feature some magic of its own: a specially designed, moving newspaper-style cover – think The Daily Prophet – embedded with not one, but two exclusive videos. Unless you're counting the actual Daily Prophet, it's a genuine world-first editorial execution.
The first video will take Empire readers on a behind-the-scenes tour of the movie and a chance to hear from its stars, including the movie's director David Yates and its writer, producer and creator J.K. Rowling herself. The second will flaunt the latest trailer.
"We love to innovate and constantly push the envelope creatively," says Empire's Editor-in-Chief Terri White. "Our friends at Warner Bros. Pictures were the perfect partner for our most ambitious idea yet – making the cover move. Our readers are going to be desperate to get their hands on a copy and see the new world of Fantastic Beasts And Where To Find Them brought to life."
Yes, it's a magazine with a video in it. Magic, eh? It'll be revealing itself exclusively in Sainsbury's on Thursday, 27 October. There's only 5000 copies in this special run, so mark your diary to get down there early to bag your copy.
Fantastic Beasts And Where To Find Them is in UK cinemas on 18 November with Eddie Redmayne, Katherine Waterson, Dan Fogler, Alison Sudol, Ezra Miller, Jon Voight, Carmen Ejogo, Colin Farrell, and one or two flobberworms in tow.