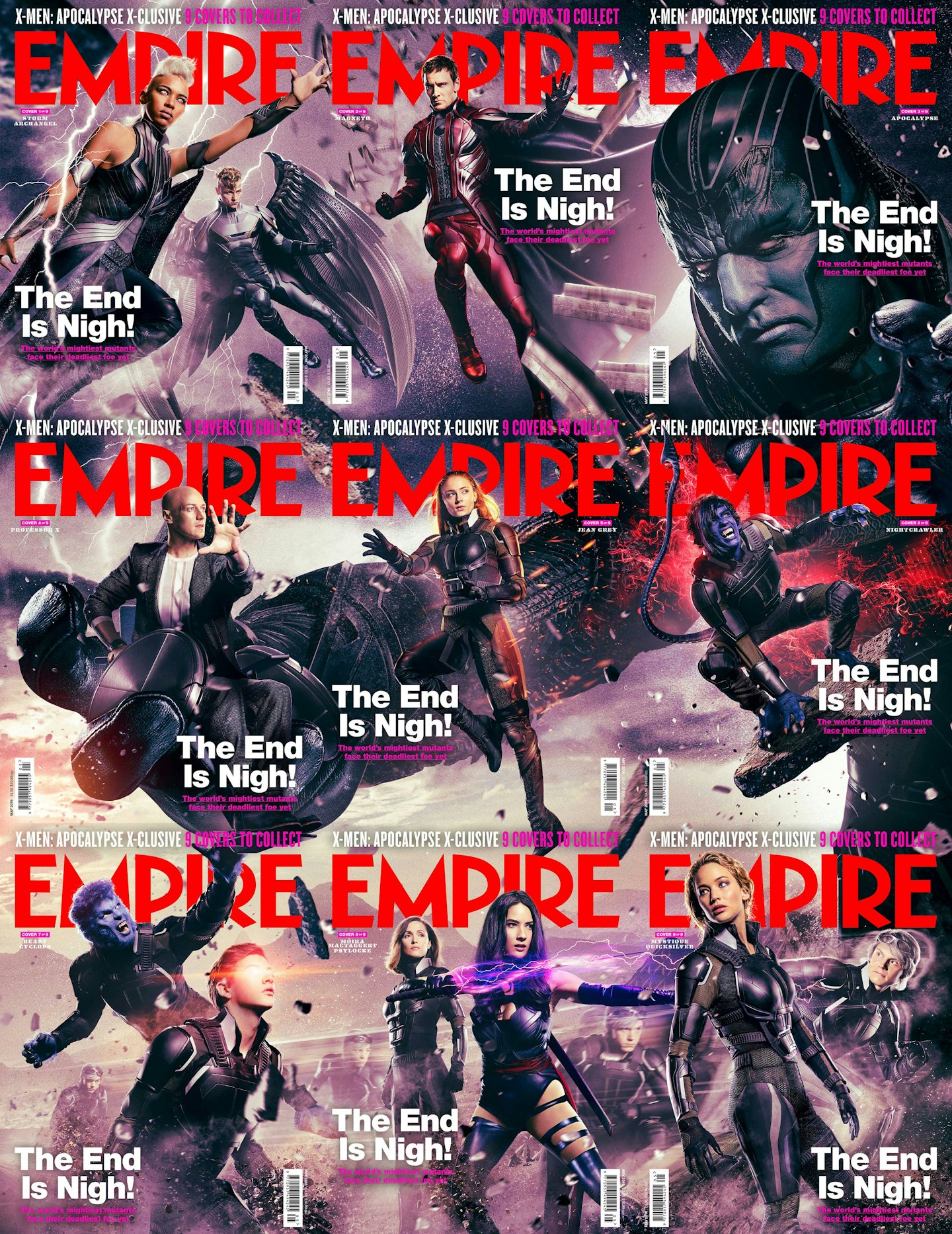 This month, Empire is going apocalyptic. We've revealed nine (yes, nine) brand new X-Men: Apocalypse covers for our May issue, on sale Thursday March 31. Head here to see how the puzzle pieces fit together. (Sorry, Stan Lee fans - no cameo this time.)
It was only a matter of time before Oscar Isaac headed into superhero territory. His chosen league of extraordinary people? The X-Men. But Isaac isn't playing a mutant ready to save the world from extinction, no sir: he's the one intent on destruction with the help of his Horsemen.
A new trailer for X-Men: Apocalypse has arrived, too - click here to see what all the fuss is about.