This will be a day long remembered. Today, Empire reveals our six Star Wars: The Force Awakens covers of such lethal cunning, even we can hardly contain our own nerdy excitement.
Luminous beings are these covers, too: as fantastic as these look here, they're even better in the flesh, making use of dazzling lenticular 3D technology.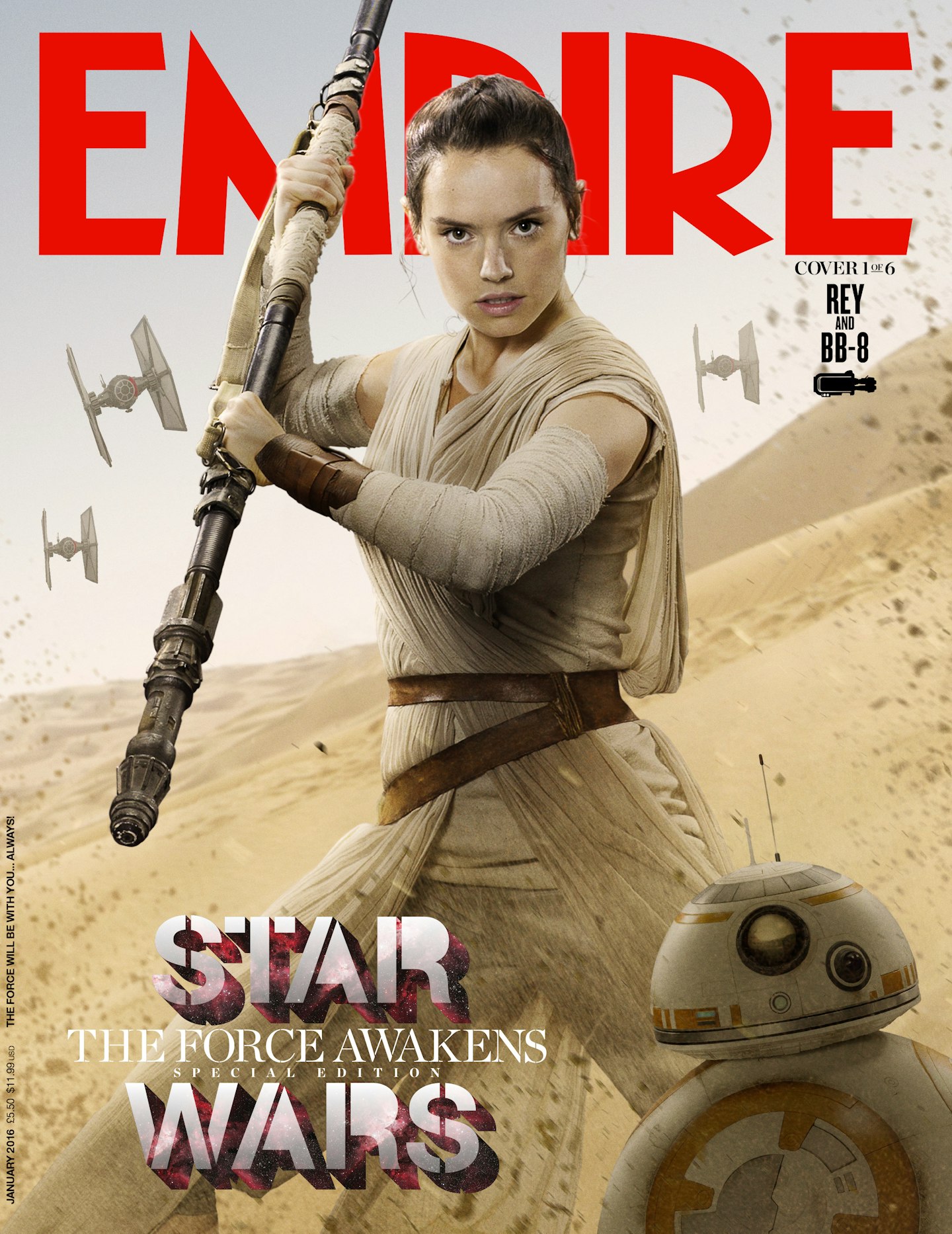 First up is Daisy Ridley as Rey, flanked by new globular droid BB-8 – already the breakaway star of the film.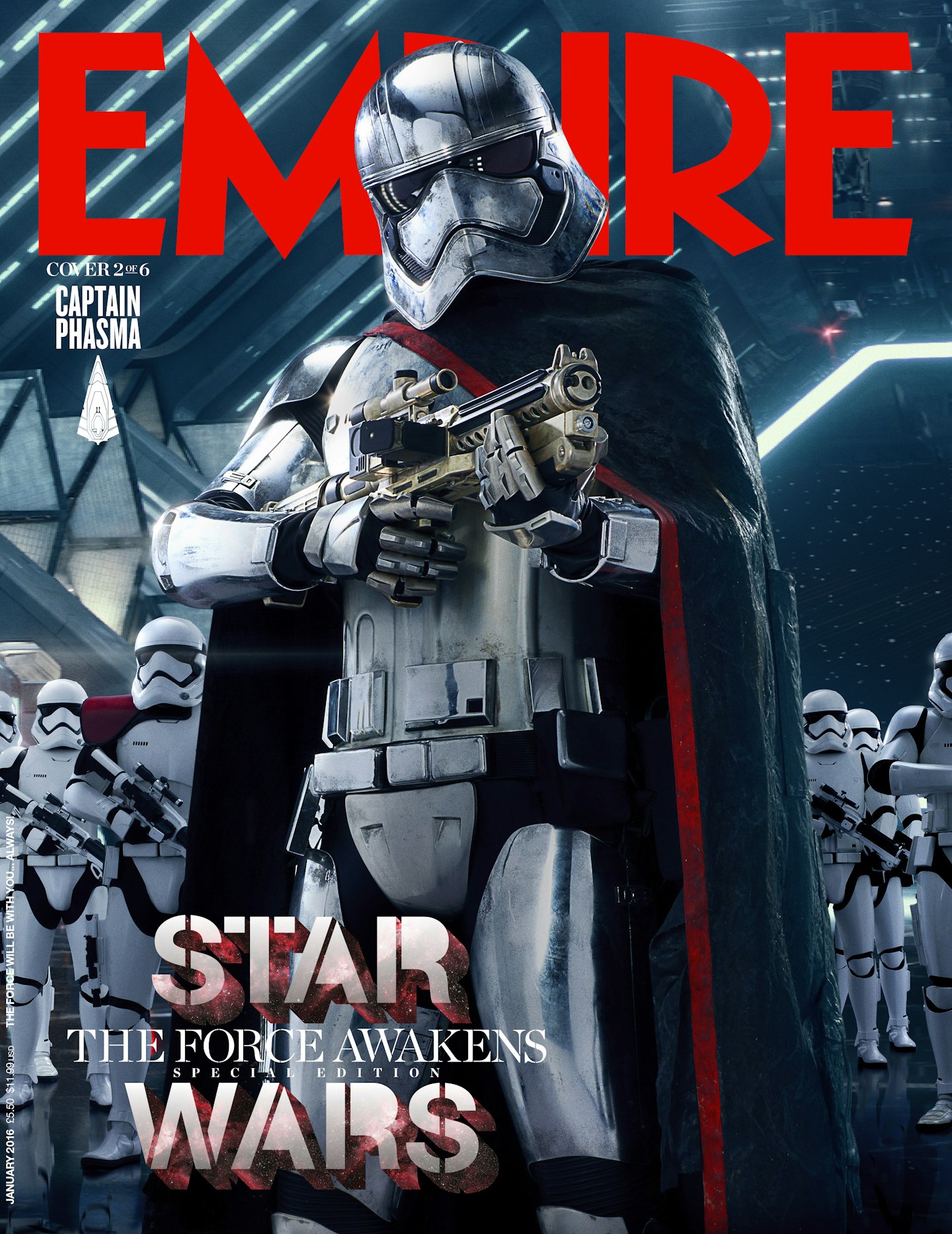 Next up: Game Of Thrones' Gwendoline Christie swaps Westeros for the First Order as Captain Phasma.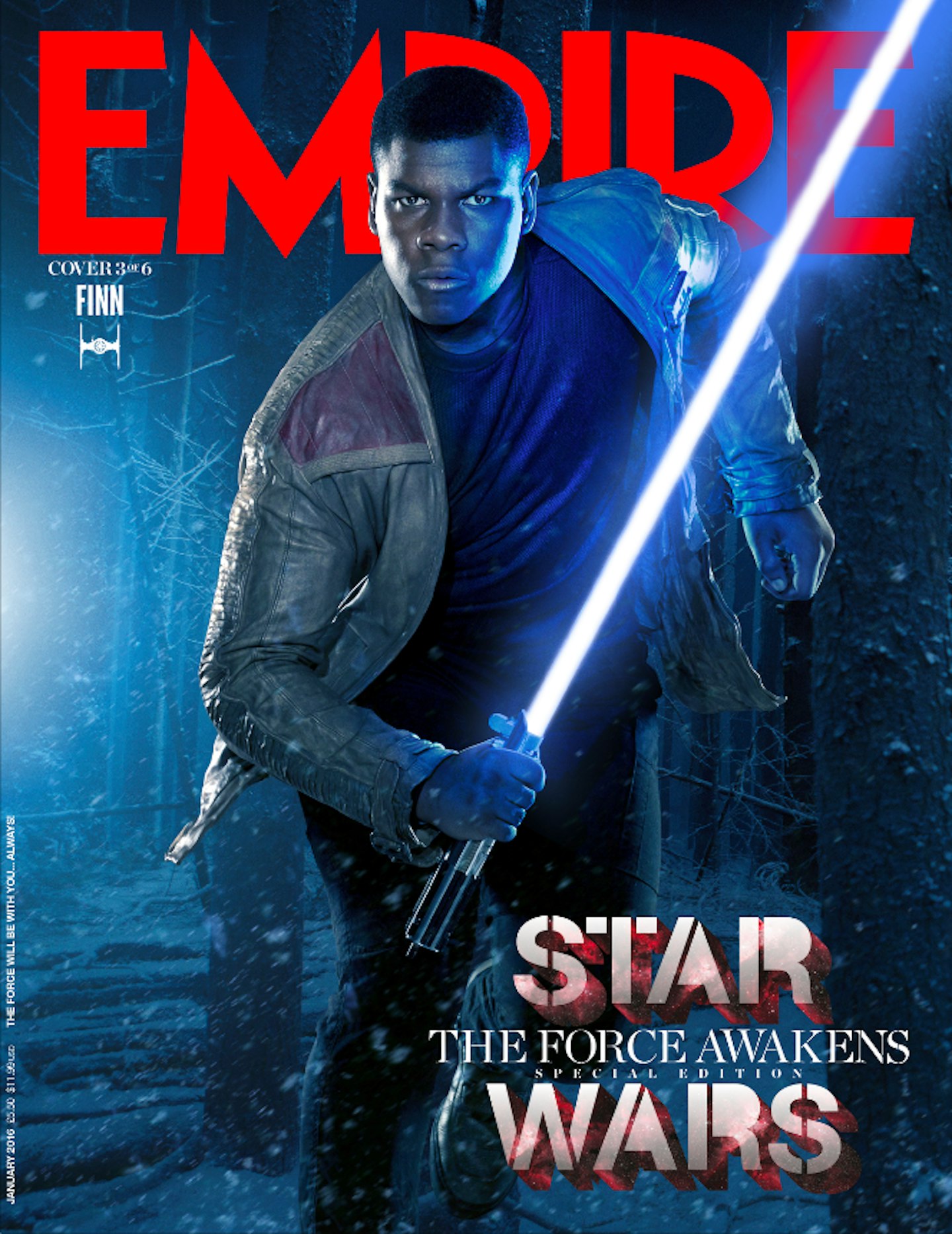 Stormtrooper-turned-rebel Finn, played by John Boyega, appears here wielding his blue lightsaber. Boyega described his first lightsaber experience to us thusly: "I held it in my hand and I just felt, you know, the clouds open up and the white doves come flying down". So, no biggie.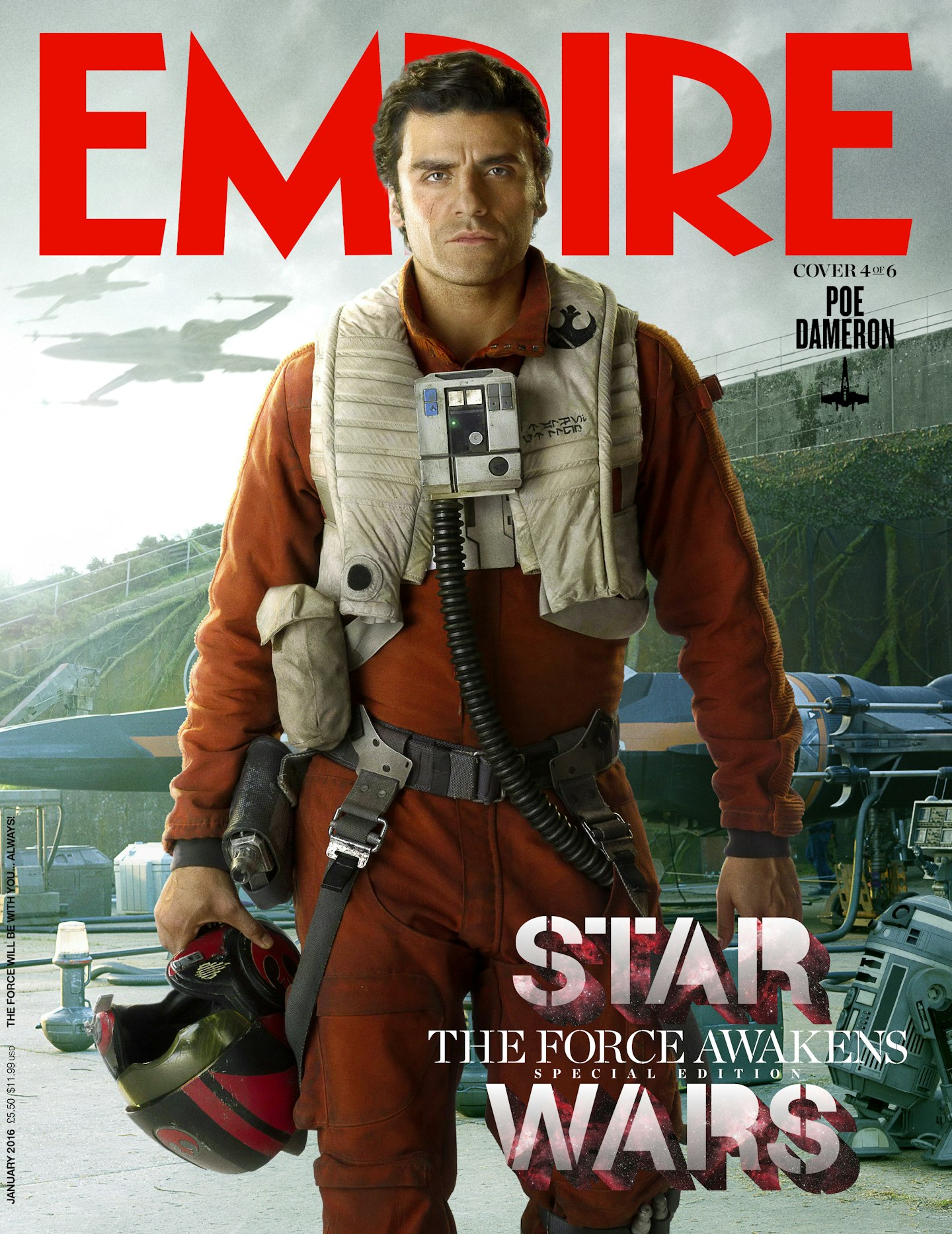 This is Oscar Isaac as Poe Dameron, a character Isaac modestly describes as "the best damn pilot in the galaxy". Expect X-wing dogfights aplenty.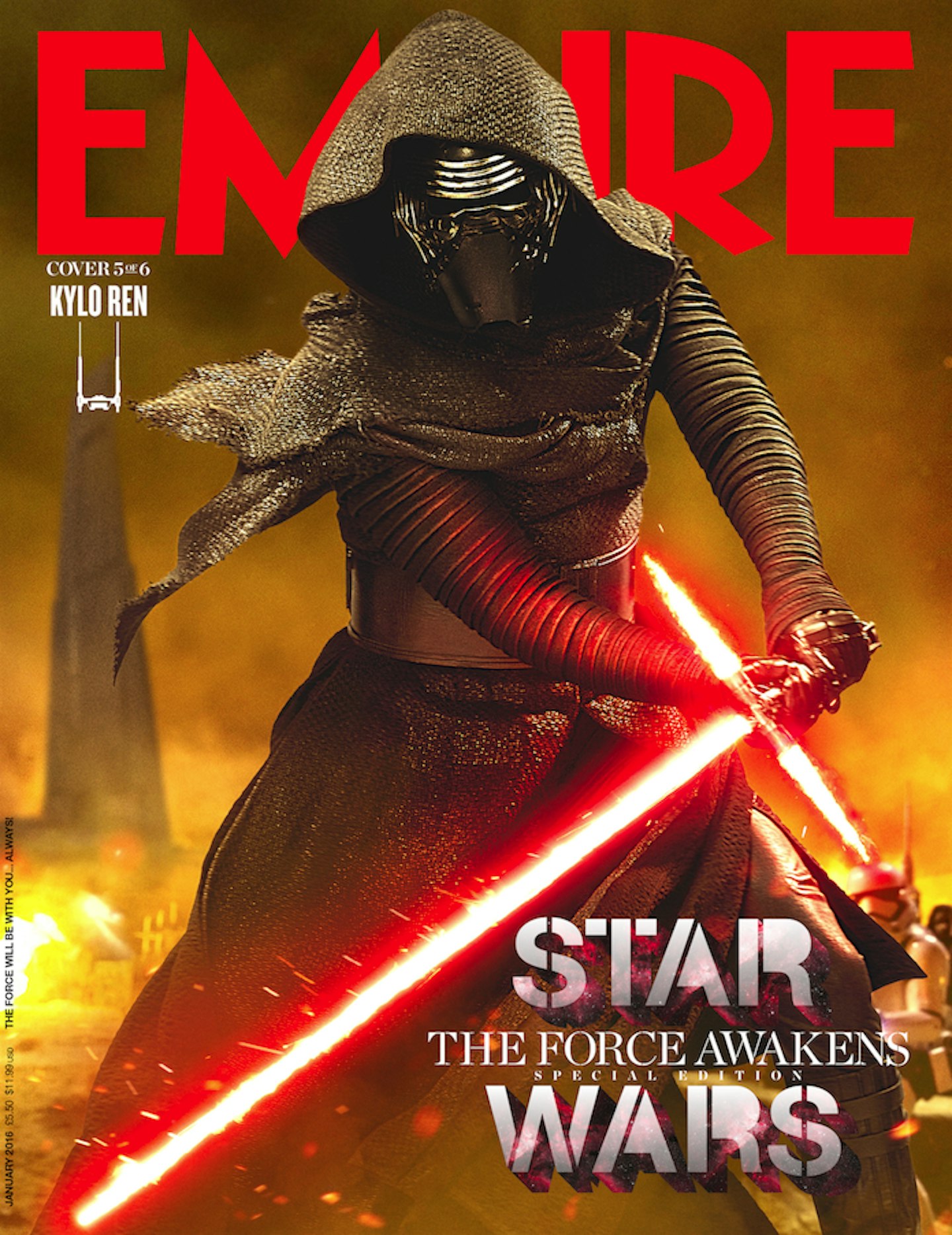 The First Order rises: here's Adam Driver as principal antagonist Kylo Ren. Driver tells us that he "never thought of the character as an evil person".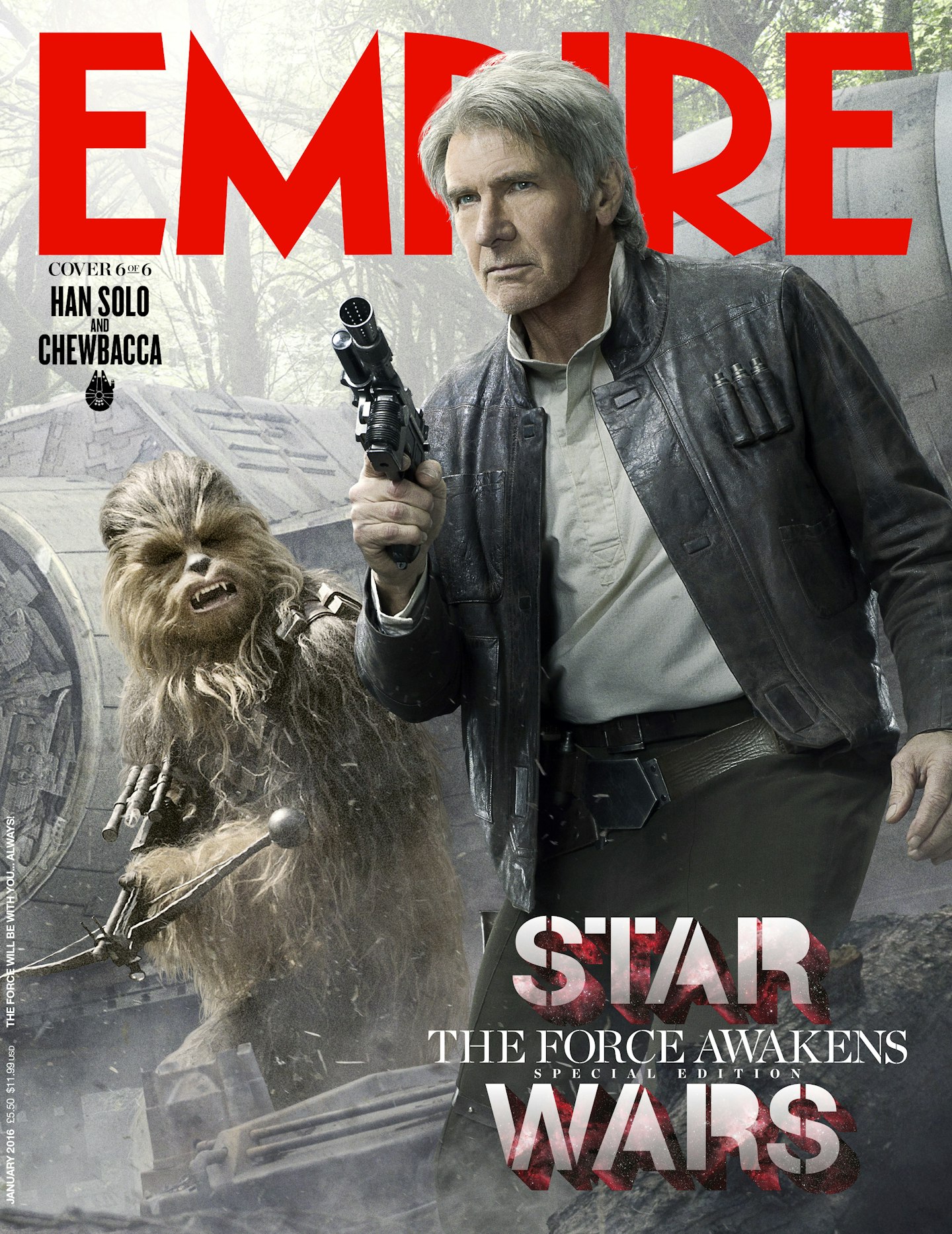 Finally: Harrison Ford as Han Solo, accompanied as always by his faithful sidekick Chewbacca, played by Peter Mayhew.
We think you'll agree, these are the sort of covers that deserve to be framed. However, we recommend you at least read the actual issue, before dashing off to the framers: issue 319 is stuffed to the absolute brim with Force Awakens coverage, featuring interviews with practically everyone involved in the film. Read revealing insights from JJ Abrams, Kathleen Kennedy, John Boyega, Daisy Ridley, Adam Driver, Harrison Ford, Carrie Fisher, even Mark Hamill – a man conspicuous by his absence in LucasFilm's marketing so far.
Empire's Force Awakens issue: an essential purchase. Available from November 26, at all good newsagents. The circle, as somebody once put it, is now complete.