Justice is dawning... The greatest superhero showdown in cinematic history (so far) is upon us, and to mark the occasion we've gathered Bats and Supes together for a very special set of covers. Our standard newsstand Batman V Superman covers will be revealed soon, but behold, below: our exclusive subscriber-only illustrated cover.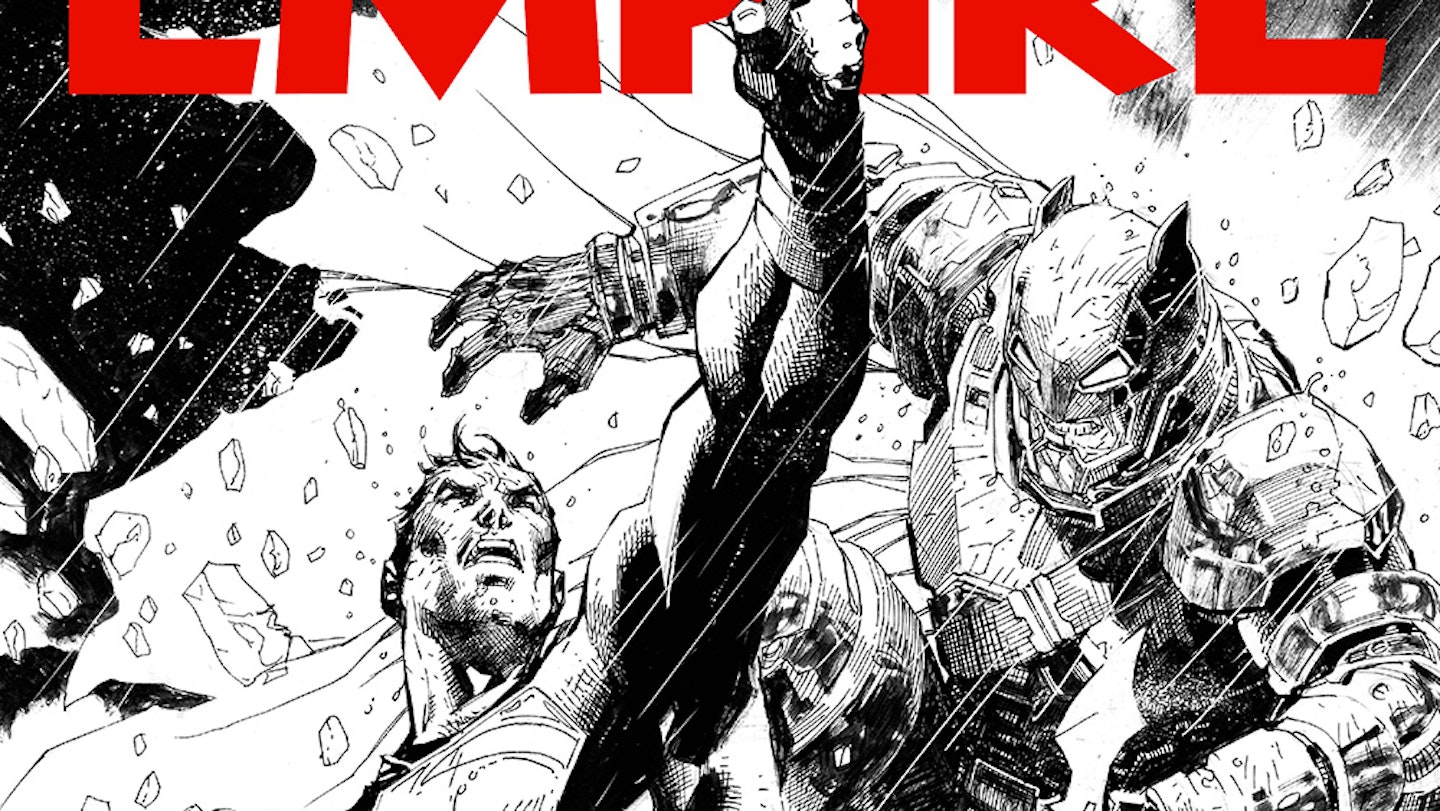 This gorgeous bit of bespoke black-and-white art comes from the pen of legendary comic book artist Jim Lee. A veteran of comics for nearly thirty years, he is behind some of the most successful print runs of all time, including The Uncanny X-Men and Superman Unchained. We are truly honoured to have a unique piece of work adorning our magazine.
The cover is just a hint of the goodness within, of course - this month, we have full coverage on the upcoming Batman V Superman: Dawn Of Justice, which includes in-depth access to director Zack Snyder, stars Henry Cavill, Ben Affleck and Gal Gadot. Plus, all the usual film-related fun you've come to expect - stay tuned to Empire Online for more details.
The new issue hits the shops on Thursday January 28, but our lucky subscribers will already start to have this beautiful bit of art popping onto their doormats from today. Time to pick a side...