Ridley Scott birthed it. James Cameron evolved it. David Fincher, Jean-Pierre Jeunet and more mutated it. And nearly 40 years since the 1979 original, the Xenomorph remains one of the big screen's greatest movie movies. From Alien to Covenant, the sci-fi horror saga has had a fascinating journey through four decades of cinema – and telling that full story is the new issue of Empire Classics, Alien: The Complete History.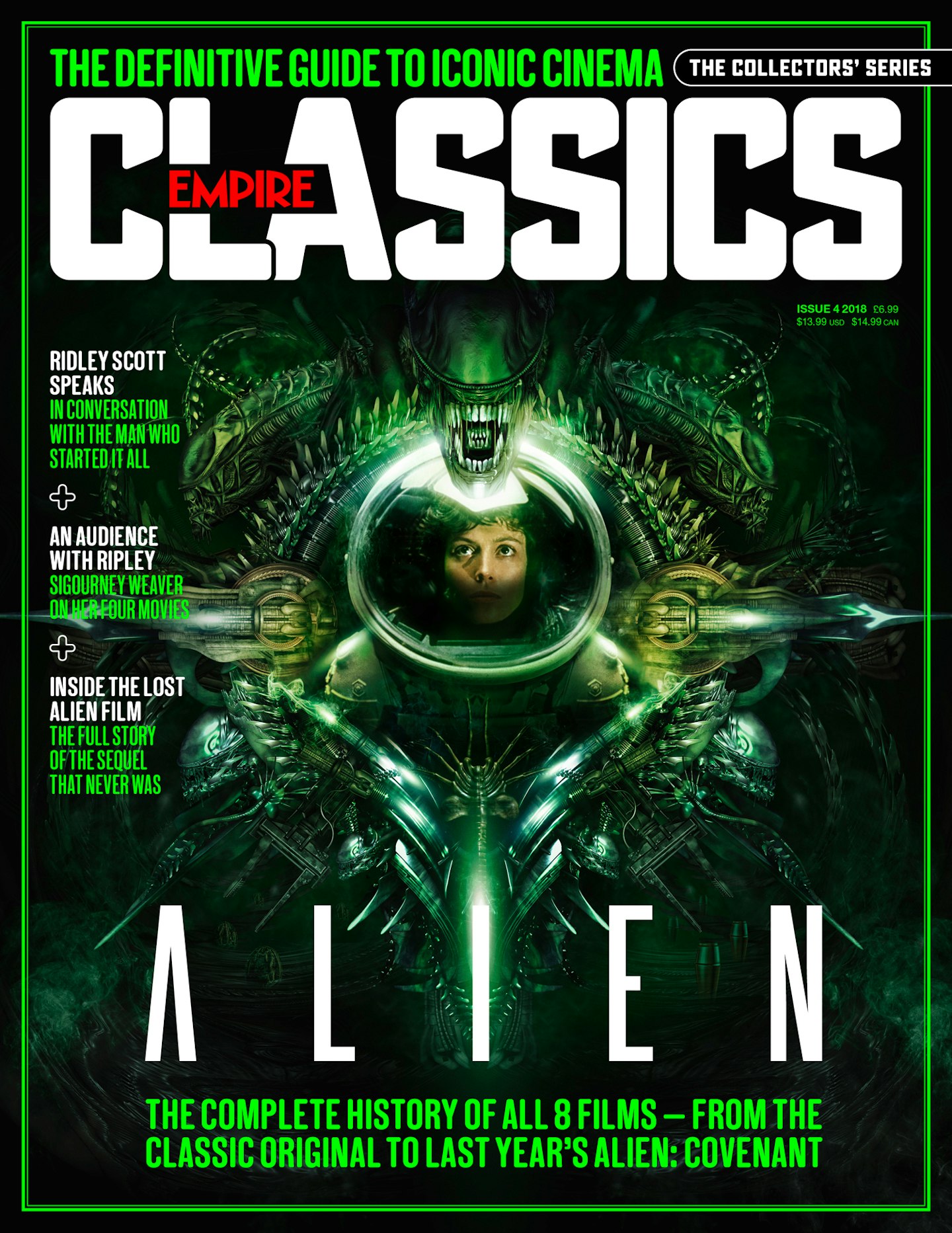 The collectors' edition magazine charts the gestation of Scott's horror classic and the genesis of its most shocking moment, as well as the making of James Cameron's tooled-up sequel and a look at why it's the perfect follow-up. Then it's onto the troubled production of Alien 3, with original set reports and a journey into Vincent Ward's left-field vision to set the third film on a wooden planet populated by monks. Completing the original cycle, there's the making of Alien: Resurrection as well as interviews with Jeunet and Sigourney Weaver herself.
But the story of Alien didn't end in 1997 – the series continued in the '00s with the controversial Alien vs. Predator entries, before Ridley Scott returned to repopulate the universe he originally spawned with Prometheus and Alien: Covenant. Inside the mag, just waiting to burst out, you'll find set reports, interviews, reviews, and much, much more from all of those movies.
Alien: The Complete History is jam-packed with gooey, Giger-y goodness – and you can find it on shelves now, or pick up a copy online here with free p&p. This is Empire Classics, last survivor of the Nostromo, signing off.
Keep up to date with all the latest movie news, click here to subscribe to Empire on Great Magazines and have the latest issue delivered to your door every month.