Alan Rickman, star of Die Hard and Harry Potter, has died, aged 69. The English actor had been suffering from cancer, according to The Guardian, and died surrounded by his family in London. In a career spanning six decades, Rickman tallied up over 60 credits in cinema and television, not to mention an illustrious presence on stage.
Born in 1946 to a working class West London family, the young Rickman was more interested in art than acting, studying at the Chelsea College of Art and the Royal College of Art. For a while, he ran a small graphic design studio – but the acting bug took hold, and after three years at the star-making drama school RADA (of which he was the vice-chairman at the time of his death), Rickman became a prolific theatre actor.
He spent many years with various repertory companies, including the prestigious Royal Shakespeare Company, but it was the RSC's 1985 production of Les Liaisons Dangereuses that proved his breakthrough. Roles in television followed, but for the first half of his career Rickman was barely a household name.
Two days after arriving in Los Angeles for the first time aged 41, Rickman was offered his first movie role: the villainous German terrorist Hans Gruber, in 1988's Die Hard. His first thought, when reading the script: "What the hell is this? I'm not doing an action movie."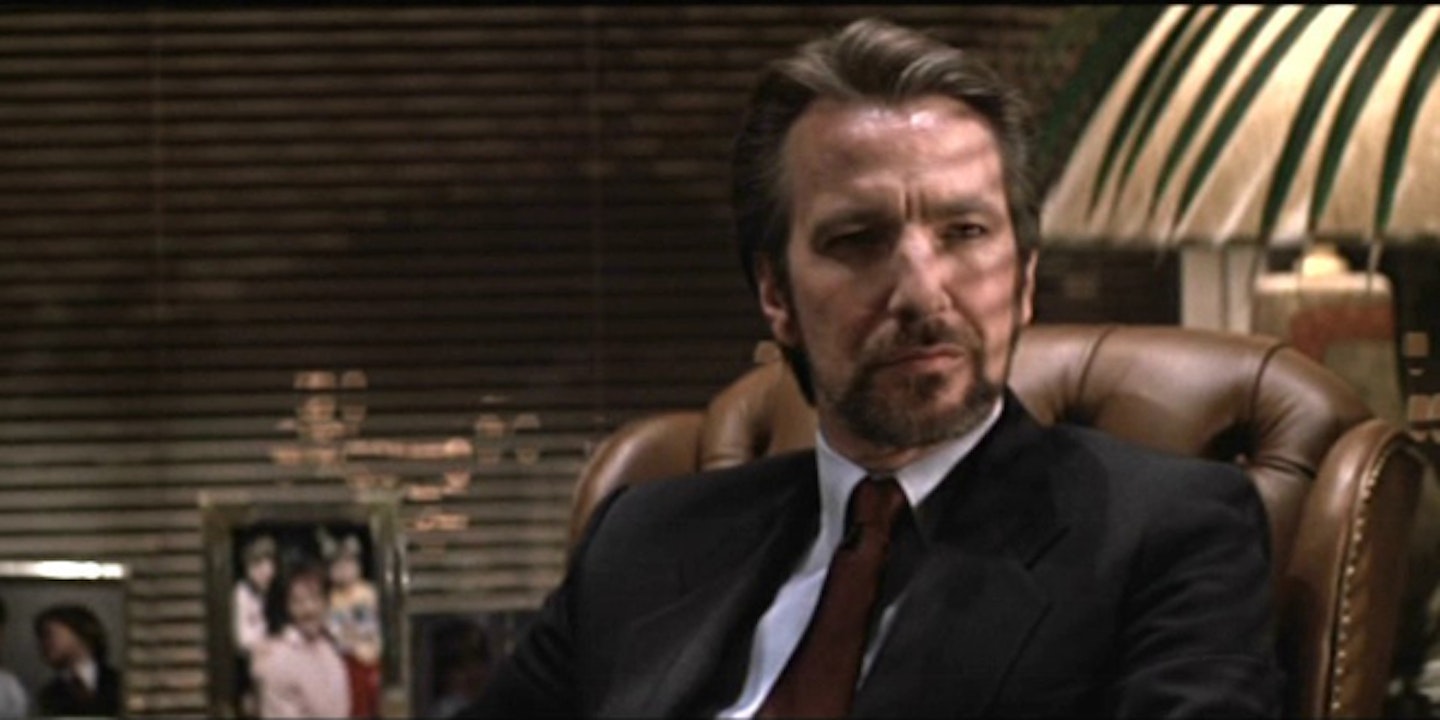 But he relented, and the result is one of the most memorable antagonists in cinema, in perhaps the greatest action film of all time. Rickman's gloriously measured performance, with his oft-imitated nasal delivery, was funny, frightening and almost immediately iconic.
Another villainous role followed, as the Sheriff of Nottingham in 1991's Robin Hood: Prince of Thieves, leading some to comment that he would be typecast as the stereotypical British baddie. But the actor opted for more interesting or comedic parts, such as Colonel Brandon in Ang Lee's Sense and Sensibility, or Sir Alexander Dane in the sci-fi romp Galaxy Quest.
He became famous to a generation of Harry Potter fans as Severus Snape, playing the complex wizarding teacher in all eight Potter movies between 2001 and 2011; and became part of romantic comedy lore in Richard Curtis' Love Actually.
He was almost always in demand, always working. Two of his films are still to be released: Eye In The Sky, and Alice Through The Looking Glass, both due later this year; at only 69, it's hard not to think what other outstanding work we have cruelly been denied.
Crucially, though, all who knew him spoke of his generosity, warmth, and unfailingly friendly demeanour. For a man who made his name playing bad guys, Alan Rickman was, by all reports, Hollywood's good guy.