Cinema's latest Silent Bob is four-legged, furry and wears natty scarves. A Street Cat Named Bob is the true-life tale of a mouser that helped changed the life of a homeless busker called James Bowen. An adaptation of Bowen's own account of their unlikely partnership, it has a first official image in the shape of this new poster.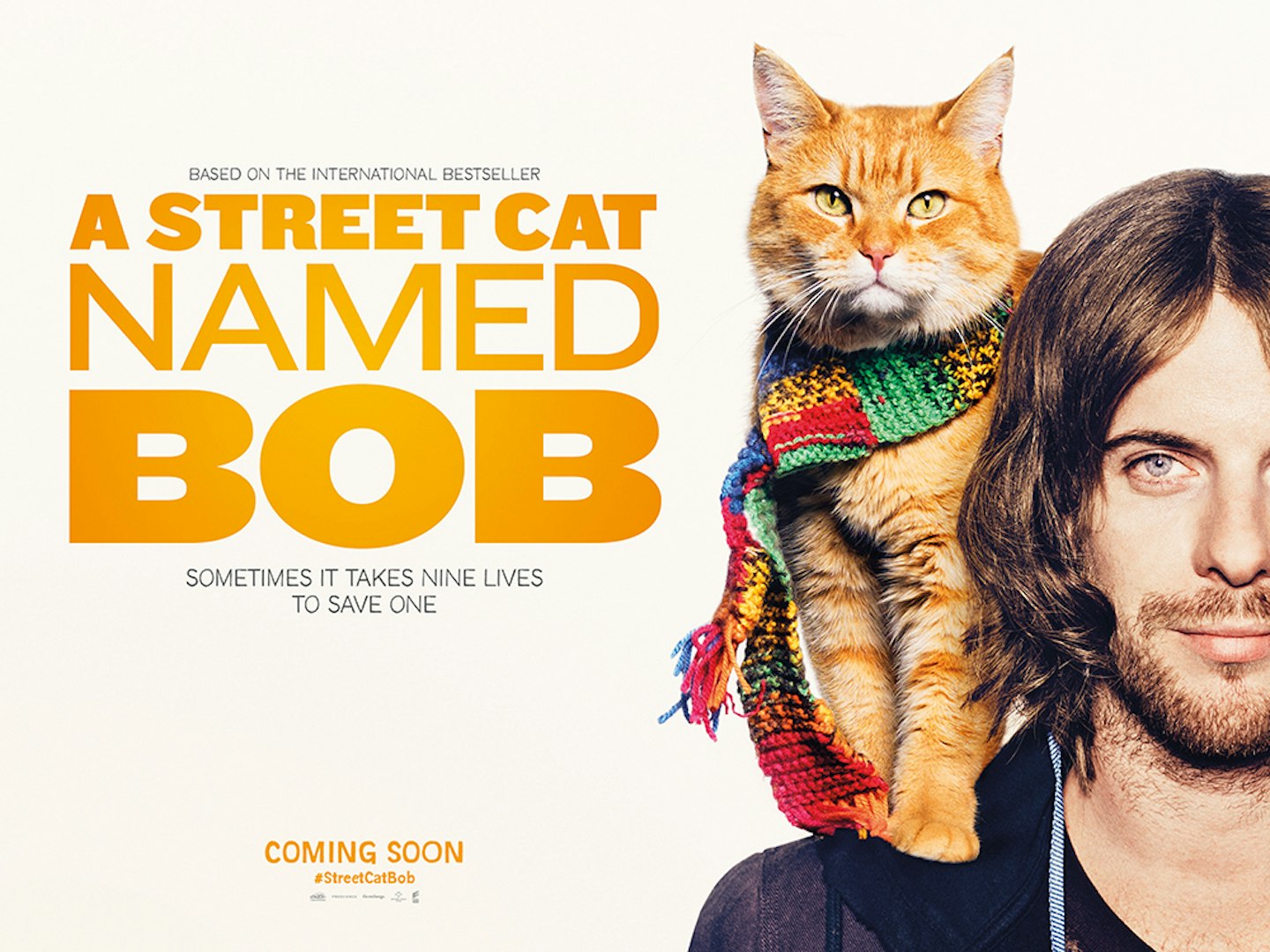 An ever-present and popular fixture in London's Covent Garden, the story of Bowen and his feline friend involves a bond that helped the former recover from drug abuse to rebuild his life and become a best-selling author. Bob is named after the Twin Peaks character, Killer Bob… only hopefully, you know, less demonic.
James is played by Luke Treadaway – the Unbroken Treadaway, not the Penny Dreadful one – while the cat is played, we think, by Michael Sheen. Ex-007 director Roger Spottiswood was behind the camera on this one during its six-week shoot in London earlier this year.
Look out for A Street Cat Named Bob in cinemas on November 4, with Ruta Gedmintas, Anthony Head and Joanne Froggatt also co-starring.