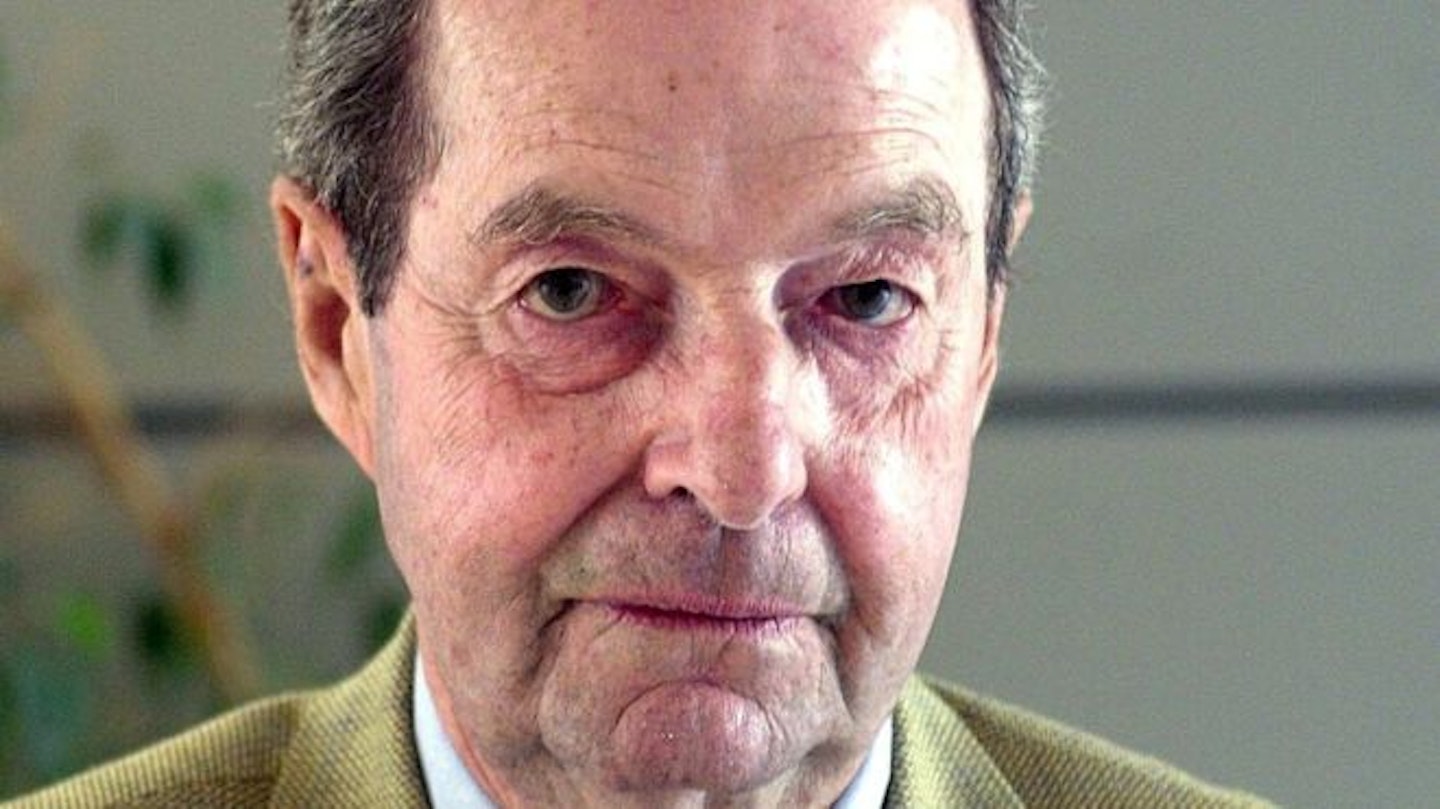 Guy Hamilton, best known as the director of four classic James Bond films including Goldfinger, has died at the age of 93.
Born in Paris and educated in England, Hamilton's introduction to the French film industry as a young man soon led him to discover "how a studio worked the hard way". Leaving France behind to enlist in the Royal Navy (by way of Paramount News), the director's films were often military-inspired: The Colditz Story his most financially successful film of the 1950s, and A Touch Of Larceny delivering his sole BAFTA nomination.
The 1940s and early 50s saw Hamilton taken under Carol Reed's wing, assisting on The Fallen Idol, The Third Man (Hamilton served as Orson Welles' double in certain shots) and Outcast Of The Islands before directing his first film, The Ringer, in 1952.
The subsequent three decades would see him direct Kirk Douglas (The Devil's Disciple), Michael Caine (Battle Of Britain, Funeral In Berlin) and Harrison Ford (Force 10 From Navarone), as well as turning down 1989's Batman.
But it is Bond for which Hamilton shall remain best-loved, describing his time on Goldfinger as "a very happy experience". Eager to work with old friend Cubby Broccoli after turning down Dr. No, Hamilton would return for Diamonds Are Forever, Live And Let Die and The Man With The Golden Gun, seeing him direct Sirs Sean Connery and Roger Moore as 007.
Hamilton died on the Spanish island of Majorca yesterday. "You can't really change the formula," he once said of the Bond series. "You can merely try to film it your way."