If there's one thing you expect to feel at the end of an Ari Aster film, it's overwhelmed. With Hereditary and Midsommar, that came largely from the filmmaker's propensity for creating emotionally-ravaging horror scenarios, leaving you wrung out by the closing credits. But with his third feature, Beau Is Afraid, Aster reached a different kind of overwhelm – a sort of sensory overstimulation across his weird and wild three-hour odyssey, in which Joaquin Phoenix's desperately-anxious Beau has a very, very, very bad… day? Week? Month? Time moves differently in Beau Is Afraid. While the film received positive reviews, it's fair to say that there was bafflement too at the film's unconventional shape and tone – passing through distinctive movements, veering off in unexpected directions, and delivering some of the most startling imagery of any film this year.
In a major new Empire interview, Aster reflected on the overall reaction to the film – including the fact that many viewers might not have quite known what to make of it. "I do hope people return to it," he says. "It's definitely a film that I think benefits from going back. I don't think you quite know what it is until you've gone all the way through. I imagine that the second viewing would be hopefully rich in a way that the first one can't. It's designed to be wrestled with." If anything though, the unwieldiness of Beau's journey is largely the point. "I consider the film to be a picaresque, and I think part of that tradition is a certain irreverence towards the integrity of any sort of narrative structure," Aster explains. "The film is designed to kind of shapeshift a lot."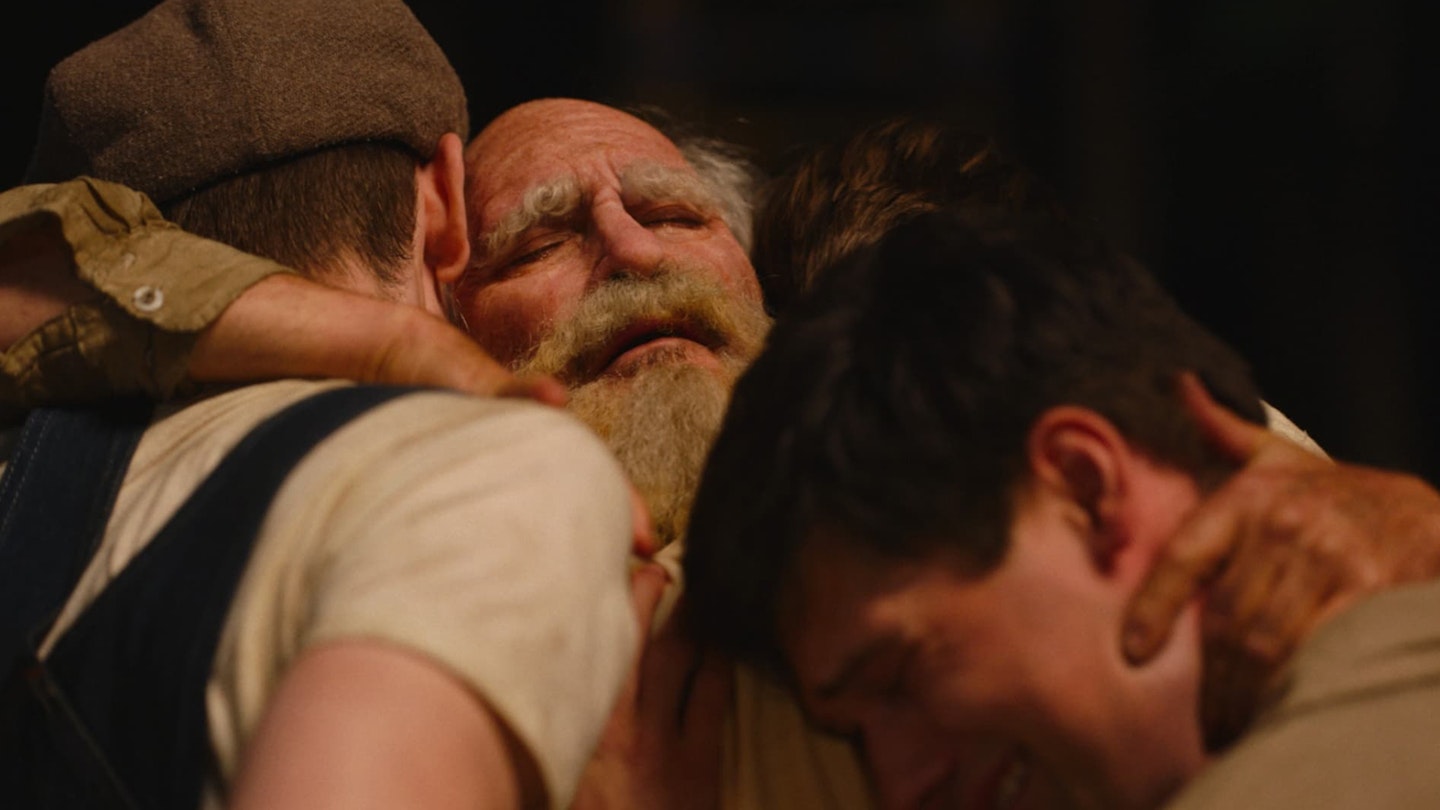 For the filmmaker, there's one seeming detour that's more impactful than any other – the story-within-the-story as Beau envisions himself as the protagonist of an outdoor theatre production, during which he lives an entire imagined life of loss and love as a father of three. "For me, the film crystallised at the end of the play sequence, where Beau reunited with his sons," Aster says. "It reaches this emotional peak, at the end of the most artificial sequence. The most I feel for Beau is when he's essentially living out this really false moment of catharsis where he's a father, which he is not, and he's embracing these lost children that he'd never actually had. Whenever I watched the film, it felt like the very heart of the movie: this uncanny effect of us coming closest to the character when he's actually furthest away from his own situation, and we're just deep inside of him and his longings."
It's those kind of moments that will linger on when people return to Beau Is Afraid on repeated viewings – and Aster remains happy with what he achieved in his third feature. "I feel like it's always kind of an unhealthy thing to sit in, the grappling with the release and the reception," he says. "So I'm happy to be on the other side of it. But I would say that it's the film I'm proudest of. I think it's the best filmmaking that I've done. I love the film, and I really hope that people continue to find it." Just, expect a different kind of Ari Aster experience.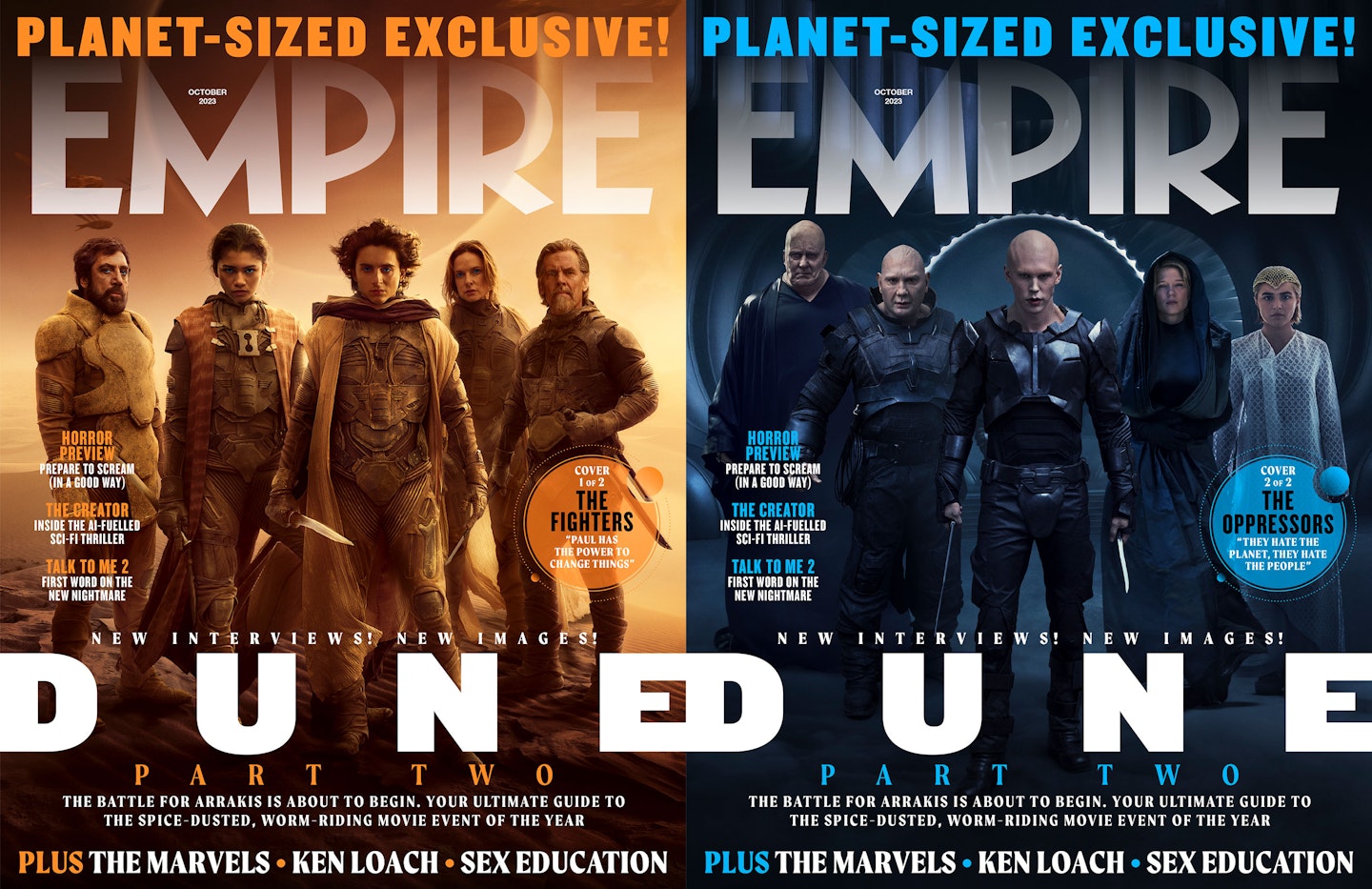 Read Empire's full Ari Aster interview in the new Dune: Part Two issue, on newsstands now. Order a print copy of Cover 1 or Cover 2, or become an Empire member to access the digital edition. Beau Is Afraid is out now on digital.