The closing minutes of Avengers: Infinity War have become an instant pop cultural milestone – a shocking, gut-wrenching downer ending on a par with The Empire Strikes Back. It's a climax in which the villainous Thanos wins, where our heroes not only lose but lose spectacularly, their friends and fellow fighters falling apart to dust before their very eyes. The loss is palpable. The endgame is set. And yet, at one point in the planning, 'The Snap' could have been saved for the second half of Marvel's epic Infinity Saga.
For Empire's Avengers: Endgame issue – on sale Thursday 21 March, and available to pre-order online now – we spoke to the stars, directors, and writers of Marvel's upcoming blockbuster, delving into Infinity War's incredible ending and where it goes next. According to co-writer Stephen McFeely, very early in the process The Snap wasn't set to happen until the second film. "We had so much story in those early drafts of Infinity War that, if anything, we thought we maybe shouldn't do The Snap until the end of act one of Endgame," he said.
But for MCU head honcho Kevin Feige, 'The Snap' wasn't just the ending of Infinity War – it was the ending he wanted to build to for so long. "We talked about that ending for years and years and years," he told Empire. "It was the reason to adapt Infinity Gauntlet. What was the most shocking thing we could do? End the movie with The Snap."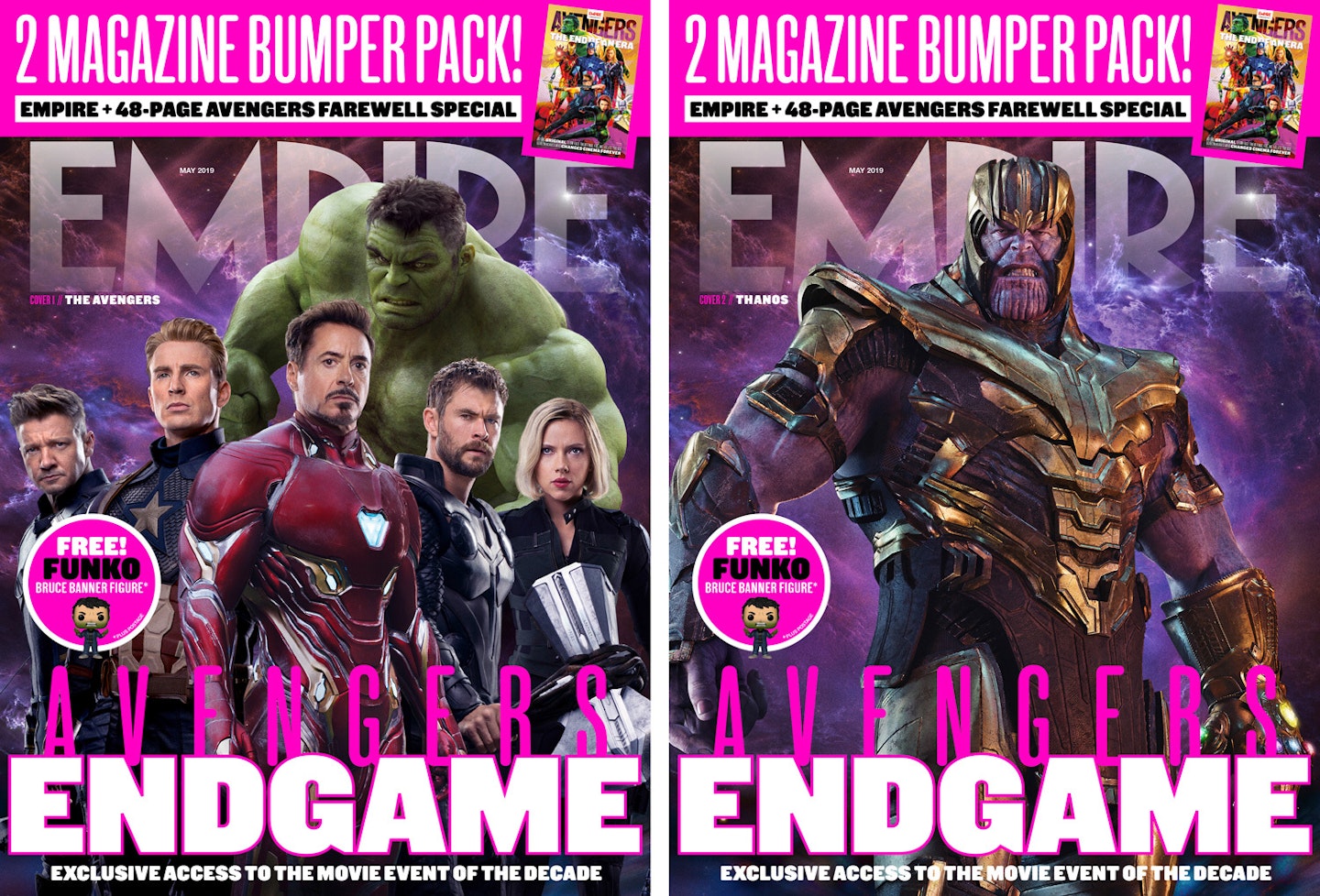 Read plenty more about Avengers: Endgame when the new issue of Empire hits shelves on 21 March. Or, pre-order a copy online now with the cover of your choice – Avengers. Avengers: Endgame arrives in UK cinemas rom 25 April.
Keep up to date with all the latest movie news, click here to subscribe to Empire on Great Magazines and have the latest issue delivered to your door every month.