When Avatar arrived in 2009, it blew people's minds – James Cameron's bioluminescent vision conjuring an entire new cinematic world that audiences couldn't get enough of. And now, over a decade later, he's ready to take us all back to Pandora once more for the first of four planned sequels, Avatar: The Way Of Water. The film's trailer has been playing exclusively in cinemas for the last few days in front of Doctor Strange In The Multiverse Of Madness, but now it's been released online for us to bask in the blue glow of the alien planet, its gangly Na'vi, and those crystal-clear oceans. Watch it here:
It's a refreshingly bombast-free trailer – for all the epic scope of Cameron's canvas and his multi-movie plan for what comes next, this teaser simply serves as a reintroduction to the stunning world presented in the first film. Light on both dialogue and plot, this is all about atmosphere, and it delivers plenty on that. It also, as per the sequel's title, sends us diving head-first into the seas of Pandora for the first time, with aquatic action, curious creatures, and the promise of battles set against the big blue. There are glimpses, too, of Sam Worthington's returning Jake Sully and Zoe Saldana's Neytiri – now parents to a group of kids who they'll be fighting to keep safe. And as with the last film, there's flawless CGI, photoreal digital landscapes, and a breathless imagination on display.
Here's the official synopsis: "Set more than a decade after the events of the first film, Avatar: The Way Of Water begins to tell the story of the Sully family (Jake, Neytiri, and their kids), the trouble that follows them, the lengths they go to keep each other safe, the battles they fight to stay alive, and the tragedies they endure." Check out the first poster here.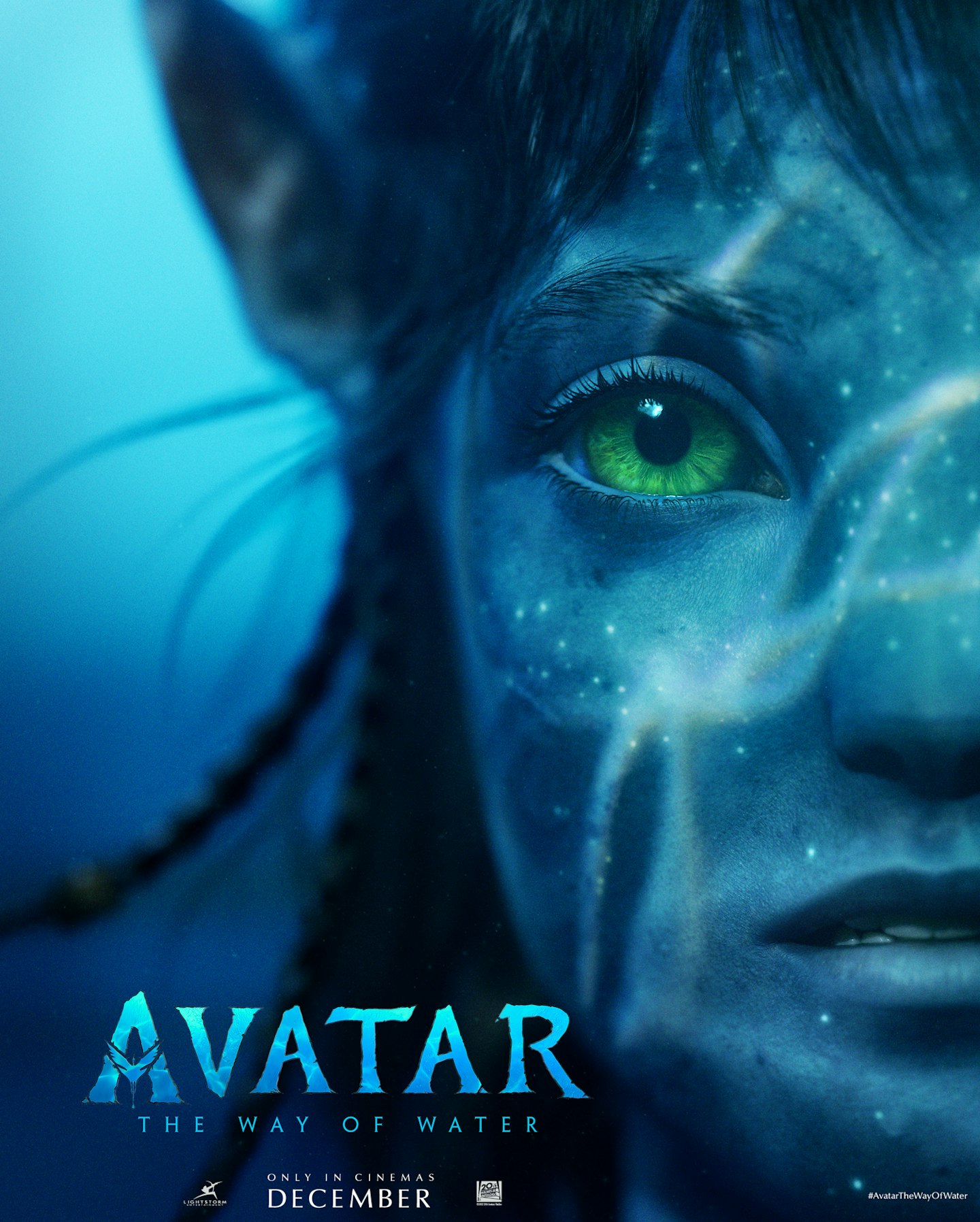 With its oceanic setting, family focus, and epic sci-fi trappings, it might just be the most James Cameron movie ever made – who's ready for Avatar meets Titanic meets The Abyss? Having already delivered two of the greatest sci-fi sequels of all time in Aliens and Terminator 2, here's hoping the legendary filmmaker has a third all-timer of a Part 2 up his sleeve. We'll find out when Avatar: The Way Of Water hits UK cinemas on 16 December.