For kids big and small, Aladdin is a Disney classic – one of the highlights of the Mouse House's renaissance period. Alongside fellow '90s hit The Lion King, it's getting the live-action treatment this summer – and after a few early teasers, a full trailer has arrived giving our best look yet at Guy Ritchie's film. Following the not-so-universally-beloved unveiling of Will Smith's Genie in the last teaser, this is a more encouragingly confident insight into the film. Watch the trailer:
That's more like it, huh? This is an Aladdin trailer with pace and energy, bringing familiar songs, a cheeky caper tone, and a shot of the Genie riding a pair of ostriches. With full-voiced renditions of 'A Whole New World' and 'Friend Like Me' sure to please fans, it looks like Richie's take might be a cave of wonders after all. Mena Massoud stars as the titular 'street-rat' who finds himself in the possession of the magic lamp, with Brit actor Naomi Scott playing Jasmine. And sure, there's probably still a bit of tweaking to be done on the Genie's look – but there's certainly less of that uncanny valley feeling that was a bit worrying in the previous teaser.
Here's a new poster for the film: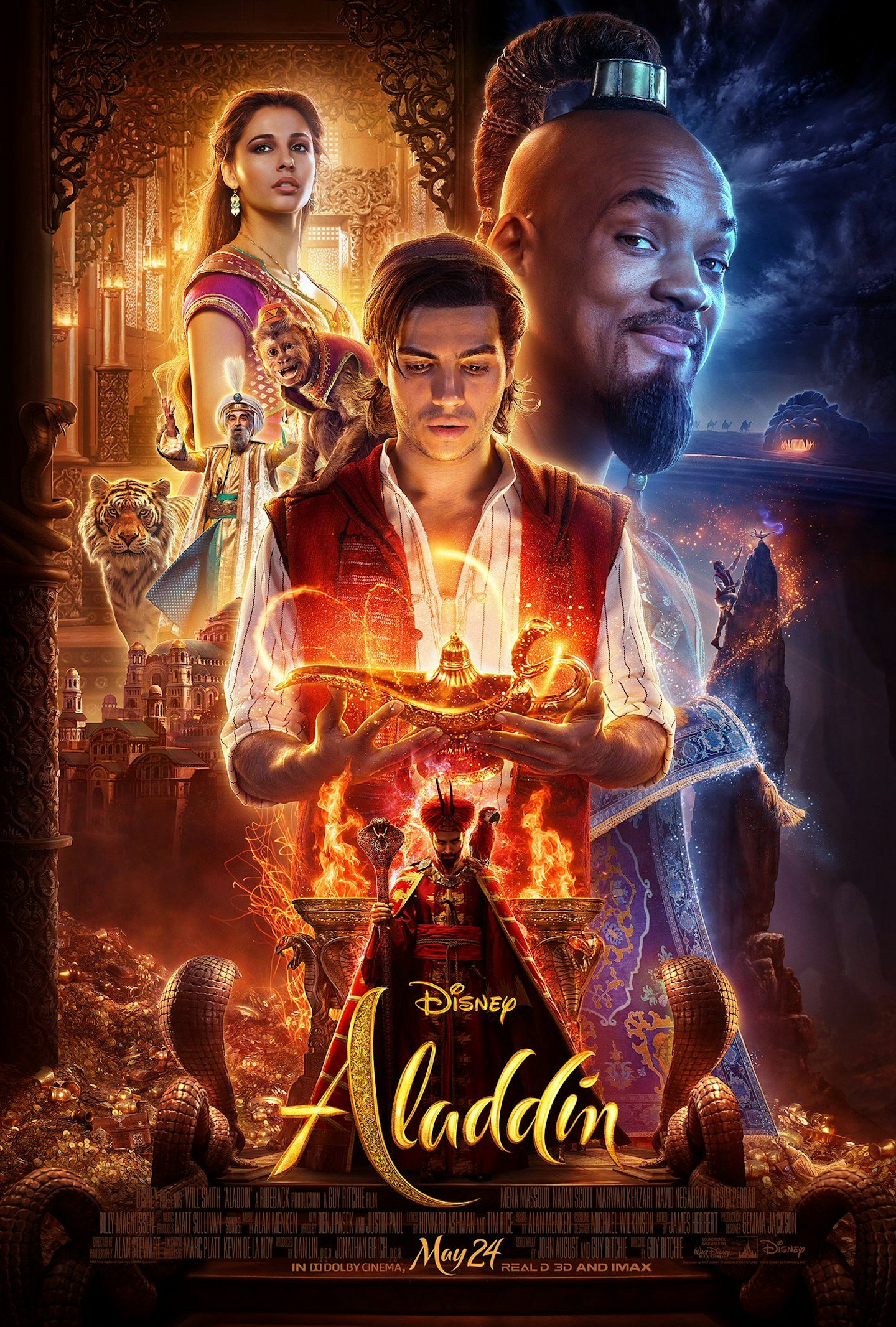 Guy Ritchie's Aladdin will arrive in UK cinemas on 24 May – and before then, Disney buffs can look forward to Tim Burton's live-action Dumbo, set to soar to the big screen on 29 March.
Keep up to date with all the latest movie news, click here to subscribe to Empire on Great Magazines and have the latest issue delivered to your door every month.