We've seen Nicolas Cage do a lot of wild and weird things on screen – running around with explosives strapped to his testicles in Prisoners Of The Ghostland, making out with a model of his younger self in The Unbearable Weight Of Massive Talent, and becoming a skeletal, flame-ridden motorcyclist in Ghost Rider, to name but a few. However, nothing quite comes close to the ludicrous idea of Cage's murderous terrorist Castor Troy literally swapping faces with John Travolta's Sean Archer, aka the FBI agent hunting him down, in John Woo's gloriously demented Face/Off, all the way back in 1997. Though rumours have swirled of a Face/Off sequel for a while now, nothing has quite materialised yet – but filmmaker Adam Wingard reckons he and regular collaborator Simon Barrett are close to cracking it.
Wingard, who previously directed The Guest and Godzilla Vs Kong, has been working on a Face/Off follow-up with Barrett for a while now – and their take is "an absolute sequel" that would see Cage return, despite (spoiler alert!) Troy meeting the sharp end of a harpoon in the first film's frenetic finale. "He's just having such a moment. Even before Pig came out, we saw this as a Nicolas Cage movie," Wingard tells Empire, in the forthcoming The Lord Of The Rings: The Rings Of Power issue. "That's become totally the obvious way to go now. A couple of years ago, the studio maybe would have wanted a hot, young, up-and-coming actor or something. Now, Nicolas Cage is one of the hottest actors in Hollywood again."
Though Cage isn't officially on board just yet (a month ago he stated that the new movie's producer Neal H. Moritz had spoken to him about returning to star), the script will be heading his way soon, once Wingard and Barrett perfect the next draft. "We're really honing in on it," Wingard says. "We're not going to share it until everybody's like, 'This is the one.'" Devising a belated sequel to one of the most beloved, ridiculously-plotted movies ever, starring one of Hollywood's most eccentric and prolific leading men isn't an easy task – but Wingard is confident that he and Barrett are "the perfect team" for the job. "I think we really got it," he says. "It has been probably the most challenging script we've ever worked on, for a lot of reasons. There's so much pressure in wanting to make sure that it lives up to the legacy of that project. But every draft you have these things that just click in, and you're like, 'A-ha! That's really what Face/Off is!'" Rest assured, if it comes together, we will be pointing our faces – or, whoever's face we're wearing that day – right at the big screen.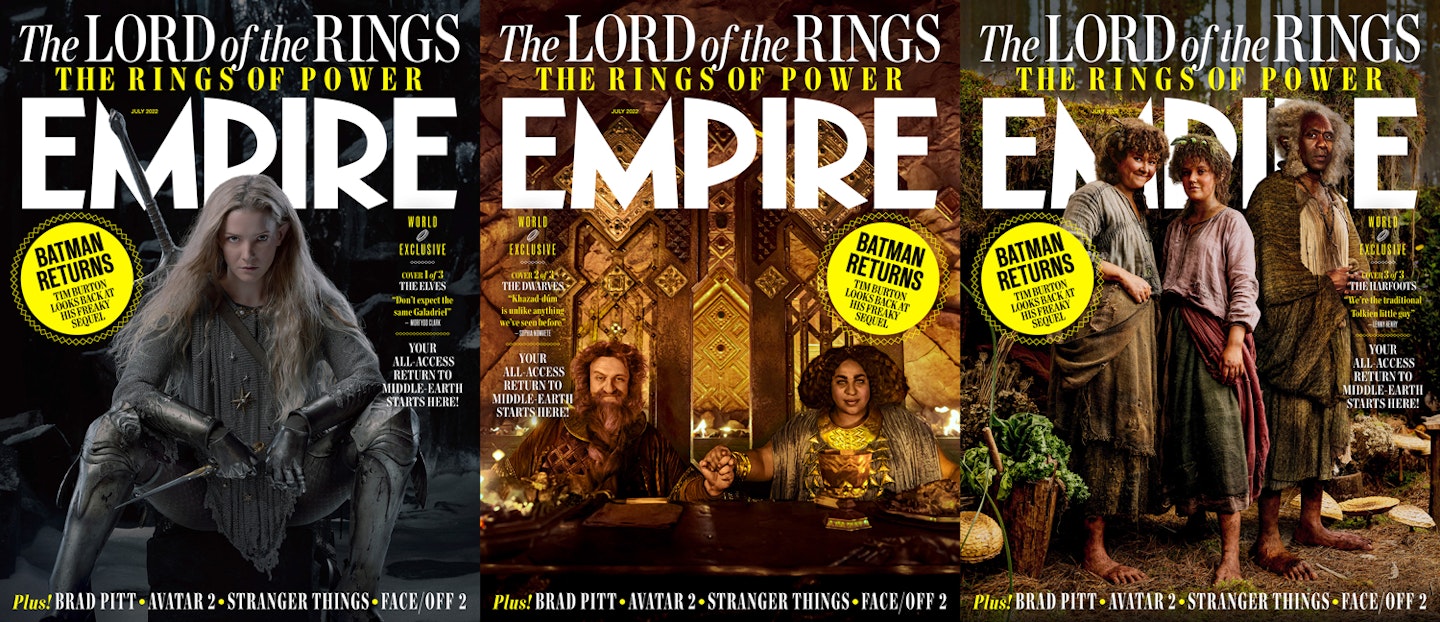 Read Empire's full Face/Off 2 story in the brand new The Lord Of The Rings: The Rings Of Power issue – on newsstands Thursday 9 June, or available to pre-order here.