Bill Paxton, a much-loved actor, director and producer, a scene-stealer able to play both moral and terrible characters with a raw charm, has died. He was 61.
Born and raised in Fort Worth, Texas in 1955, Paxton frequently attended movies and other cultural events with his father and siblings from a young age. His interest in film and filmmaking started early too; studying in the UK at Richmond College he met two friends and began making Super 8 movies upon their return to Texas.
He moved to Los Angeles in 1974 to break into the industry, and got his first job as a production assistant on an industrial film for the Encyclopedia Britannica. From there, he found work as a set dresser for Roger Corman's New World Pictures on movies such as Big Bad Mama and Eat My Dust. He scored his first role, uncredited, on Jonathan Demme's Crazy Mama in 1975, and decided to focus more on acting. At 21, Paxton headed to New York to study acting with the famous Stella Adler, but though he was impressed with her methods, he dropped out after two years. Upon his return to LA, he made short film Fish Heads which debuted on Saturday Night Live, and began to land small roles while still working for Corman on movies such as Galaxy Of Terror. He impressed James Cameron when they worked together on Corman films, and scored a small part as a punk who attempts to rob Arnold Schwarzenegger' killer cyborg in The Terminator. The pair would go on to enjoy a fruitful collaboration (and deep friendship), with Paxton appearing in True Lies, Titanic and, in possibly his most memorable and quotable role, as Private Hudson in Aliens.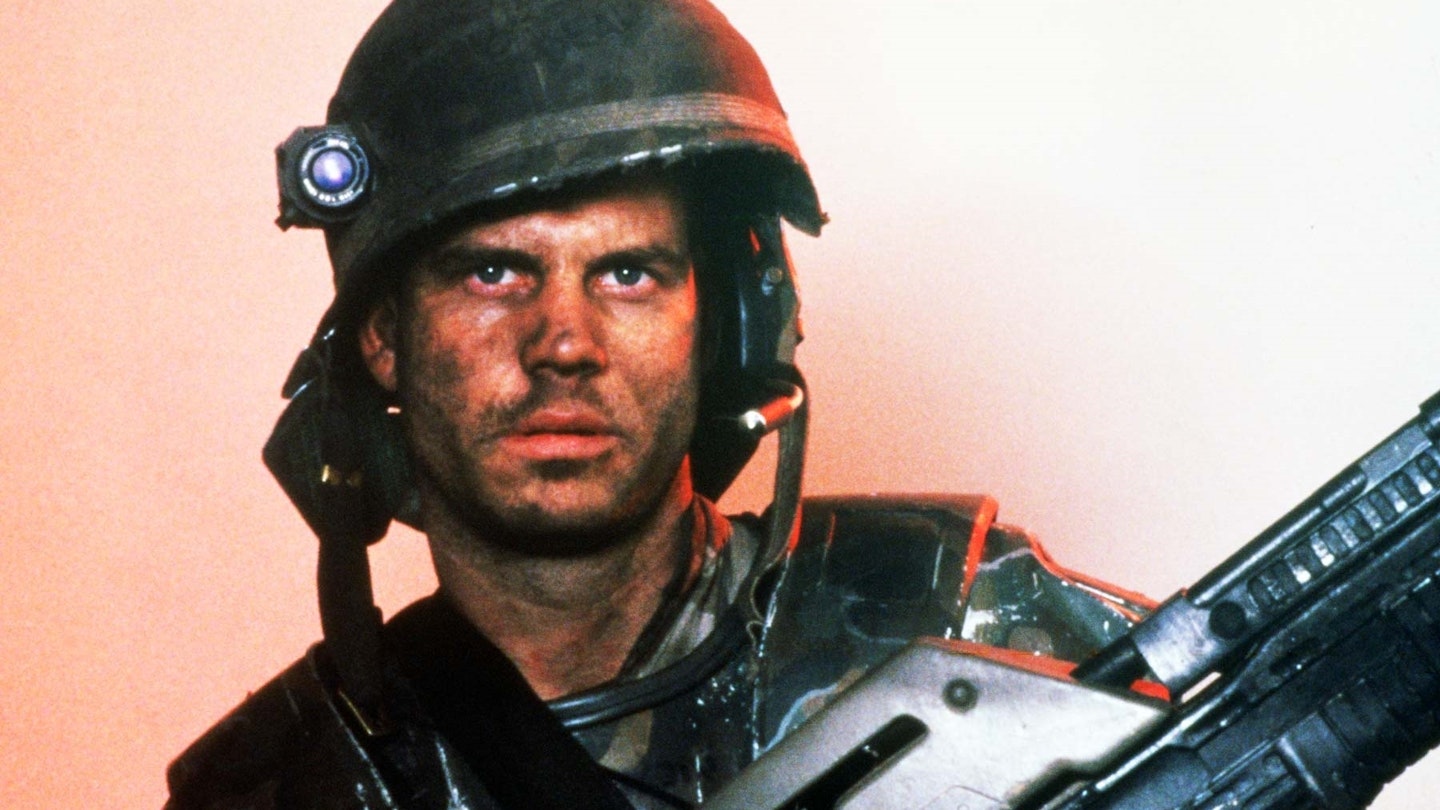 He enjoyed a varied career, and fans have loved his work on any number of movies including Twister, Weird Science, Near Dark, Predator 2, One False Move, Tombstone, Apollo 13, The Last Supper, A Simple Plan, Haywire, 2 Guns and Edge Of Tomorrow.
Turning his hand to more work behind the camera, Paxton directed (and appeared in) the excellent thriller Frailty, about a father driven to murder by what he claimed were visions. He also made golf drama The Greatest Game Ever Played and had been developing a new film.
On the small screen, the actor made his mark with shows such as Big Love, Hatfields & McCoys, Miami Vice, and, more recently, Agents Of S.H.I.E.L.D., in which he impressed as the villainous John Garrett. He was currently working on the TV version of Training Day and will be seen in techno thriller The Circle.
Paxton was married to Louise Newbury and is survived by his two children, James and Lydia Paxton.