42 years ago, the huge success of Star Wars was capitalised upon in the infamous Star Wars Holiday Special – a TV special that was famously decried by fans at the time and today remains impossible to track down in official means. If it's a kitschy, culty pop-cultural artefact today, it remains a controversial piece of Star Wars lore (Chewie's son 'Lumpy', anyone?) – but that isn't stopping Disney from bringing us a second bite of the apple. Over four decades later, a new Star Wars Holiday Special is coming, and this one will be a LEGO production.
The LEGO Star Wars Holiday Special has been confirmed to arrive on Disney+ on 17 November this year, once again centred around the celebration of 'Life Day'. The animated special centres largely on the Sequel Trilogy characters including Rey, Finn, Poe Dameron and Rose Tico in the aftermath of The Rise Of Skywalker – and, of course, Chewie will be along for the ride too – but in a time-travelling twist will revisit previous generations of the Skywalker lineage.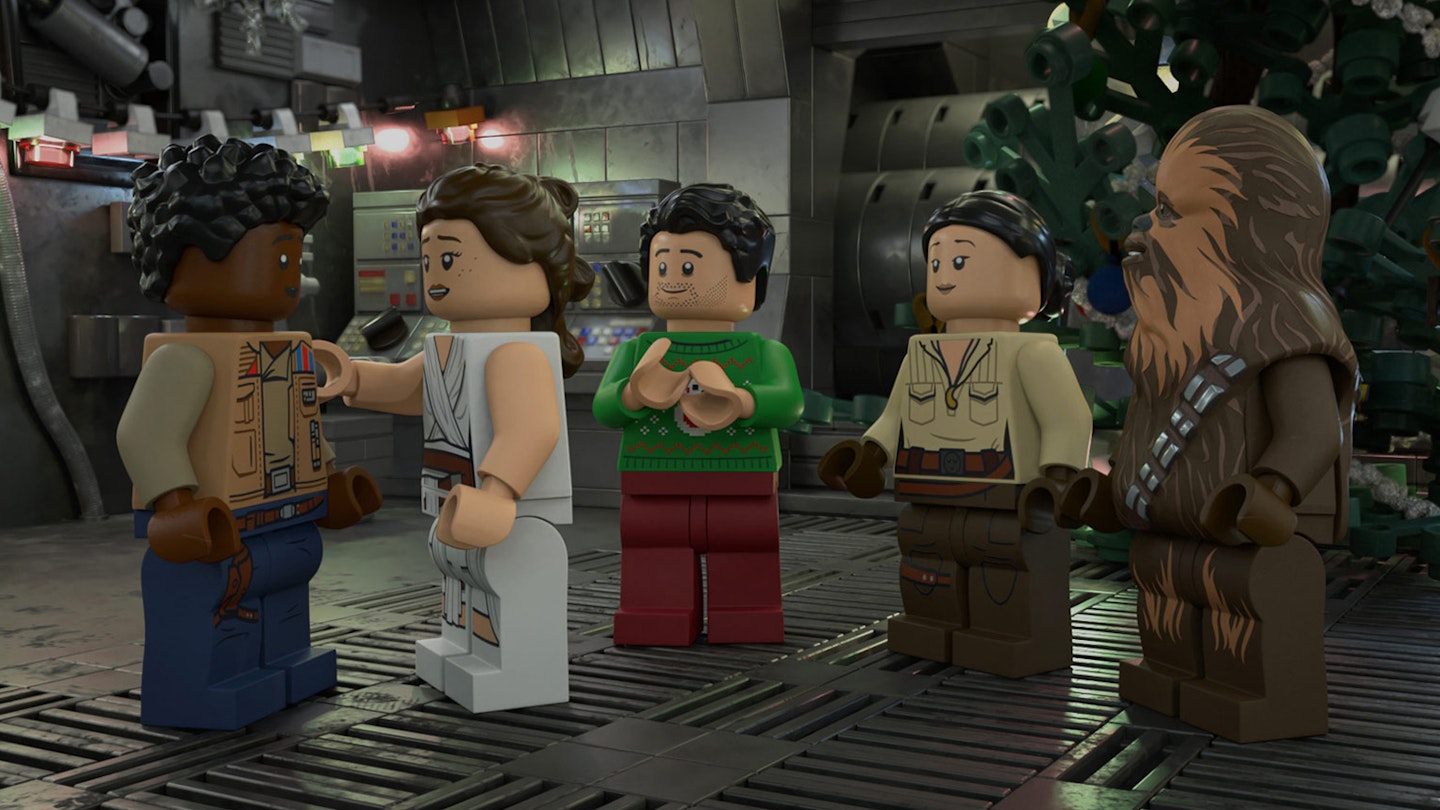 Here's the official synopsis: "Directly following the events of Star Wars: The Rise of Skywalker, Rey leaves her friends to prepare for Life Day as she sets off on a new adventure with BB-8 to gain a deeper knowledge of the Force. At a mysterious Jedi Temple, she is hurled into a cross-timeline adventure through beloved moments in Star Wars cinematic history, coming into contact with Luke Skywalker, Darth Vader, Yoda, Obi-Wan and other iconic heroes and villains from all nine Skywalker saga films. But will she make it back in time for the Life Day feast and learn the true meaning of holiday spirit?" The LEGO Star Wars Holiday Special is written by David Shayne and directed by Ken Cunningham.
Prior to the arrival of the new Holiday Special, we'll also be getting Season 2 of The Mandalorian this autumn – confirmed to have wrapped production before Covid-19 came along and shut all kinds of other shoots down. Even though there's no big-screen Star Wars movie to look forward to this year, there will still be plenty of goodness from a galaxy far, far away to keep fans entertained.