It started off as a Star Wars pitch. But now, with Rebel Moon, Zack Snyder has a sprawling sci-fi saga of his own. We meet him on set and beyond to talk about a brand-new space odyssey.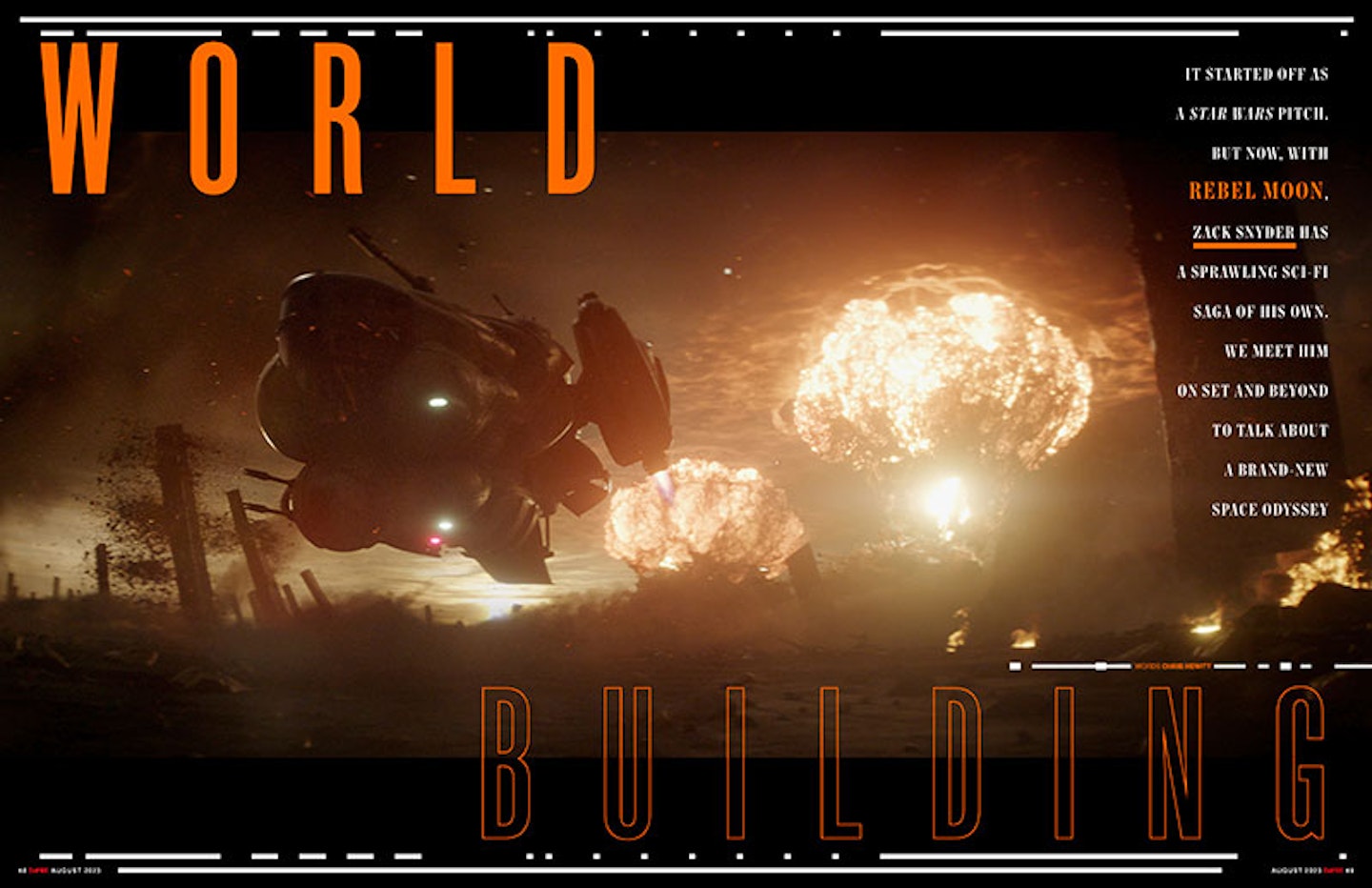 Read an extract of our world-exclusive Rebel Moon cover feature from our August 2023 issue below, or see the full piece here.
A few years ago, when he was in post-production on Man Of Steel, Zack Snyder walked into a meeting with Kathleen Kennedy, freshly installed president of Lucasfilm, with a sure-fire slam-dunk show-me-the-money no-brainer of a pitch: he wanted to make a Star Wars movie. But not just any Star Wars movie. "It was Seven Samurai in space," he says. "And a Star Wars movie was my original concept for it."
As they say in Star Wars, the circle was now complete. After all, no Kurosawa — no Hidden Fortress — no Star Wars. "I knew that the origins for George were a lot of those Kurosawa films. I was a big Kurosawa fan, so it made sense as a concept. A really simple story. Kind of clean. Good versus evil."
So he pitched it to Kennedy, they talked about it for a while, and then something strange happened: this sure-fire slam-dunk show-me-the-money no-brainer of a pitch from one of the hottest directors in Hollywood, which would have seen one of the most inventive visualists in the business play with some of cinema's most indelible iconography, just… fizzled out. "The sale [of Lucasfilm to Disney] had just happened," says Snyder. "There was that window where, you know, who knows what's possible? I was like, 'I don't want any of your characters. I don't want to do anything with any known characters, I just want to do my own thing on the side.' And originally I was like, 'It should be rated R!' That was almost a non-starter."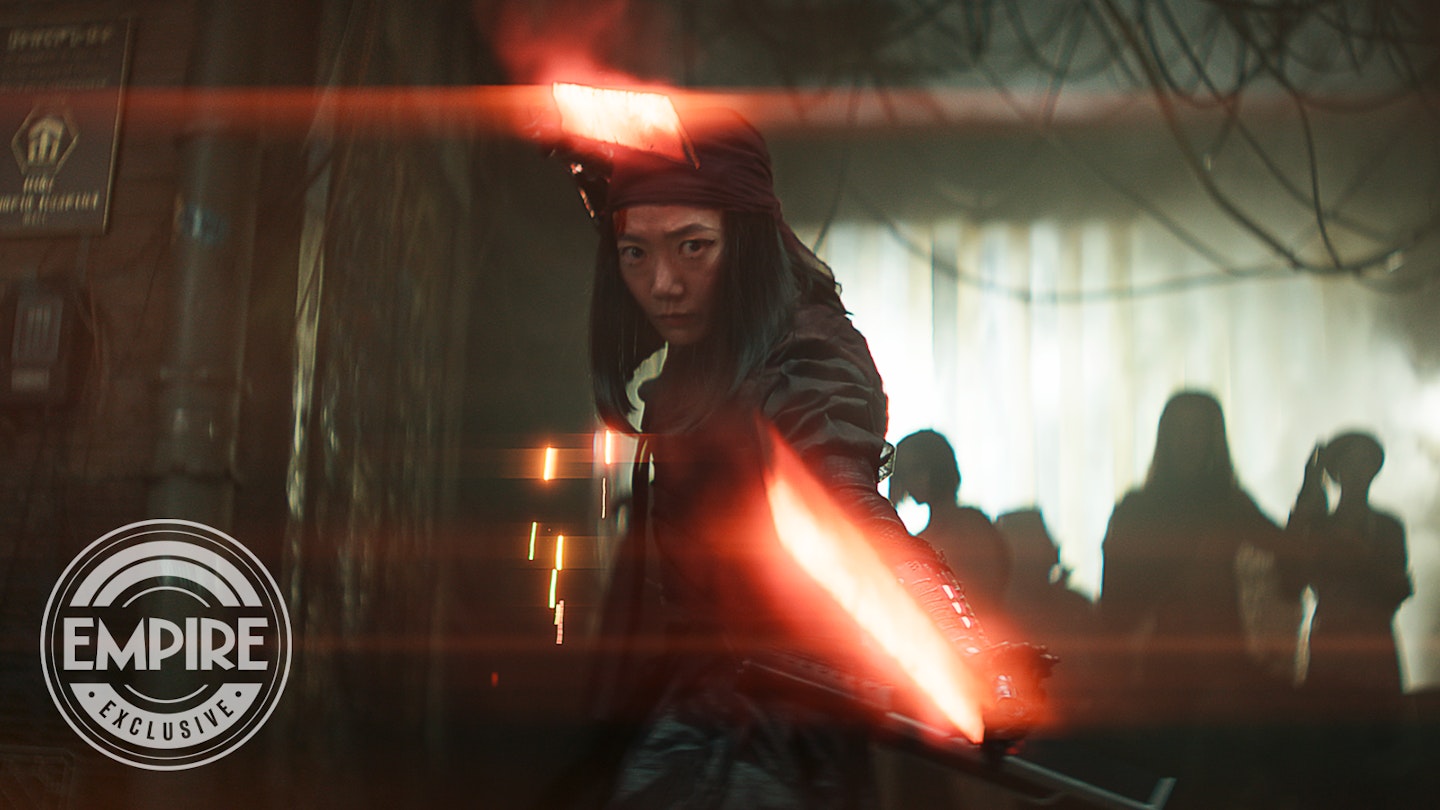 In the end, Snyder recalls, there was a general acceptance that the gulf between his vision and Lucasfilm's was just too great. That it all sounded good in theory, but in practice it just wasn't feasible. "I knew it was a big ask, to be honest," he says. "But the deeper I got into it, I realised it was probably never going to be what I wanted." There was a general vibe, he laughs, of, "'We have our own ideas about what we want to do with the Star Wars universe. You have an idea about a Star Wars movie? Go do that as a fan film.'"
So he did. It may have taken him almost a decade, but he has finally made that film, out this December, and he's called it Rebel Moon. It remains Zack Snyder's Star Wars, but it's also Zack Snyder's Seven Samurai, it's Zack Snyder's Excalibur. It's Zack Snyder's Days Of Heaven, even. But most of all, it's Zack Snyder's Big Swing.
To read this article in full, become an Empire member. You'll never miss an issue, be able to read every issue in full either on the website or in the app, PLUS you'll get access to member-only content and rewards.