As Daniel Craig prepares to drive his Aston Martin into the sunset in this year's much-delayed No Time To Die, the James Bond franchise is preparing for its seventh 007. Bond's Eon Productions handlers Michael G. Wilson and Barbara Broccoli have almost certainly had their eye on the next candidate for some time, but with no announcements, speculation remains rife. Collected below are some of our best guesses – along with those of the internet, the tabloids, and the bookies – as to who might end up filling Bond's immaculately-tailored evening wear when Bond 26 finally gets the go-ahead.
Bond's original creator, Ian Fleming, described his preternaturally suave MI6 agent in terms of "a dark, clean-cut face, with a three-inch scar showing whitely down the skin of the right cheek. The eyes were wide and level [and blue] under straight, rather long black brows. The hair was black, parted on the left, and carelessly brushed so that a thick, black comma fell down over the right eyebrow. The longish straight nose ran down to a short upper lip below which was a wide and finely drawn but cruel mouth. The line of the jaw was straight and firm." Fleming's Bond stood just over six feet tall and weighed just under 12 stone, which he carried within a slim and athletic build. "Smokes heavily," says the SMERSH dossier. "Drinks, but not to excess…" He's also the son of a Scottish father and a Swiss mother — don't let anyone tell you he's canonically English.
However, none of that has traditionally had much bearing on the casting of a film series that only retains a nodding acquaintance with the novels, so don't get too hung up on the source material. It's also worth bearing in mind that the casting of Bond has, to date, tended to favour stars in the making, rather than actors that have already made it to the top — the real star of these films, after all, is Bond himself, not the actor playing him. Roger Moore and Pierce Brosnan were both coming off TV series at the point they got the call. Sean Connery had been plugging away in things like Darby O'Gill and the Little People (currently streaming on Disney+ if you're interested) and as a henchman in Tarzan's Greatest Adventure. Bond thus far has been a star-maker, not a star-chaser, meaning that several of the below are likely already too famous.
Unless that's all about to change…
The Next James Bond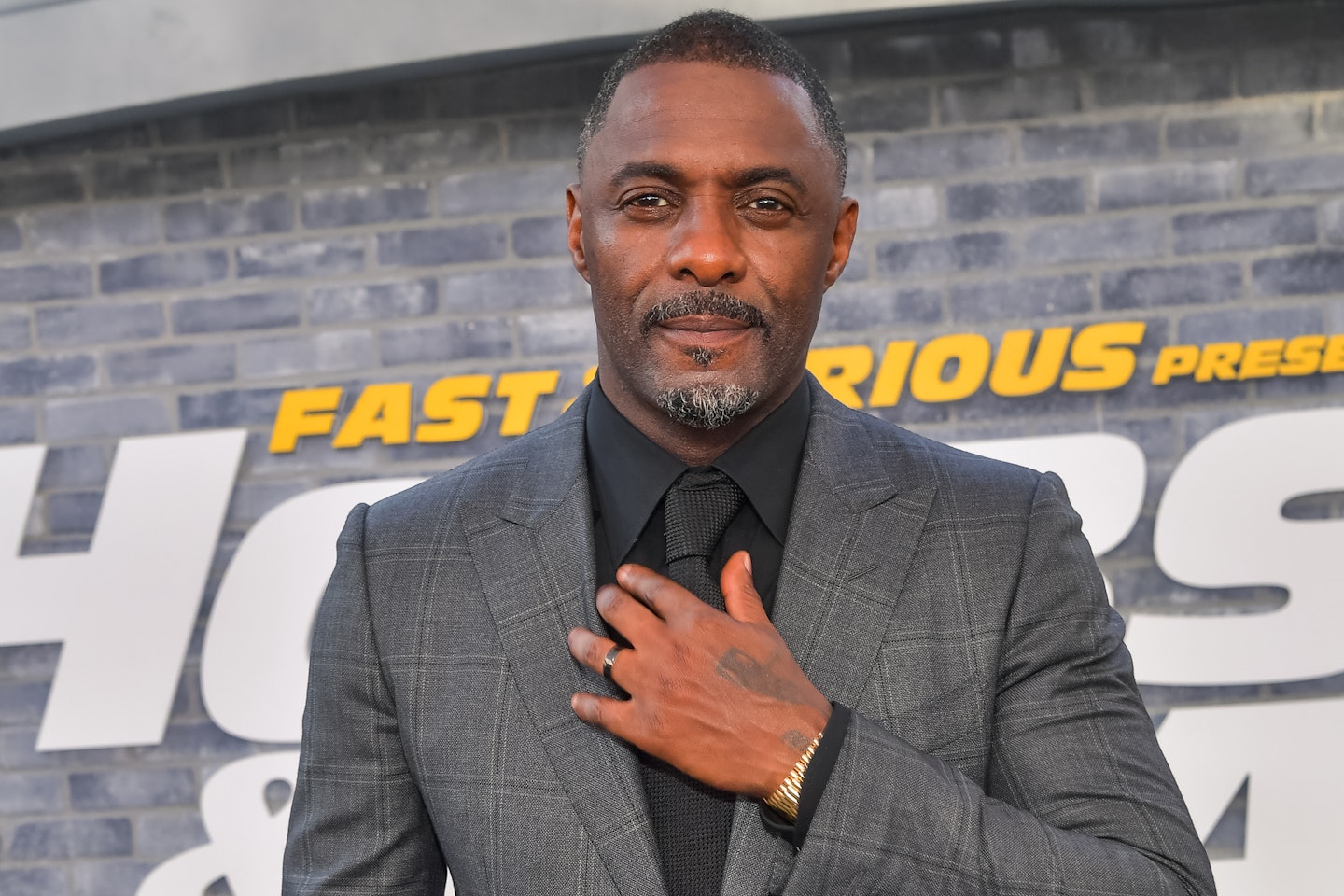 1 of 30
CREDIT: Emma McIntyre / Getty
Idris Elba
Bookies' odds: 12/1Qualifications: So hard, it takes Jason Statham AND The Rock to beat him up. Probably the name that's been mentioned most often in connection with Bond VII, despite his repeatedly saying he doesn't want it. "My poor mum is like, 'One day you're going to get it!" he said a couple of weeks ago. "I'm like, 'Mum, it's alright. I'm good. I've got Luther." Elba would without doubt make a formidable Bond, but, at 48, he's probably a bit long in the tooth at this point.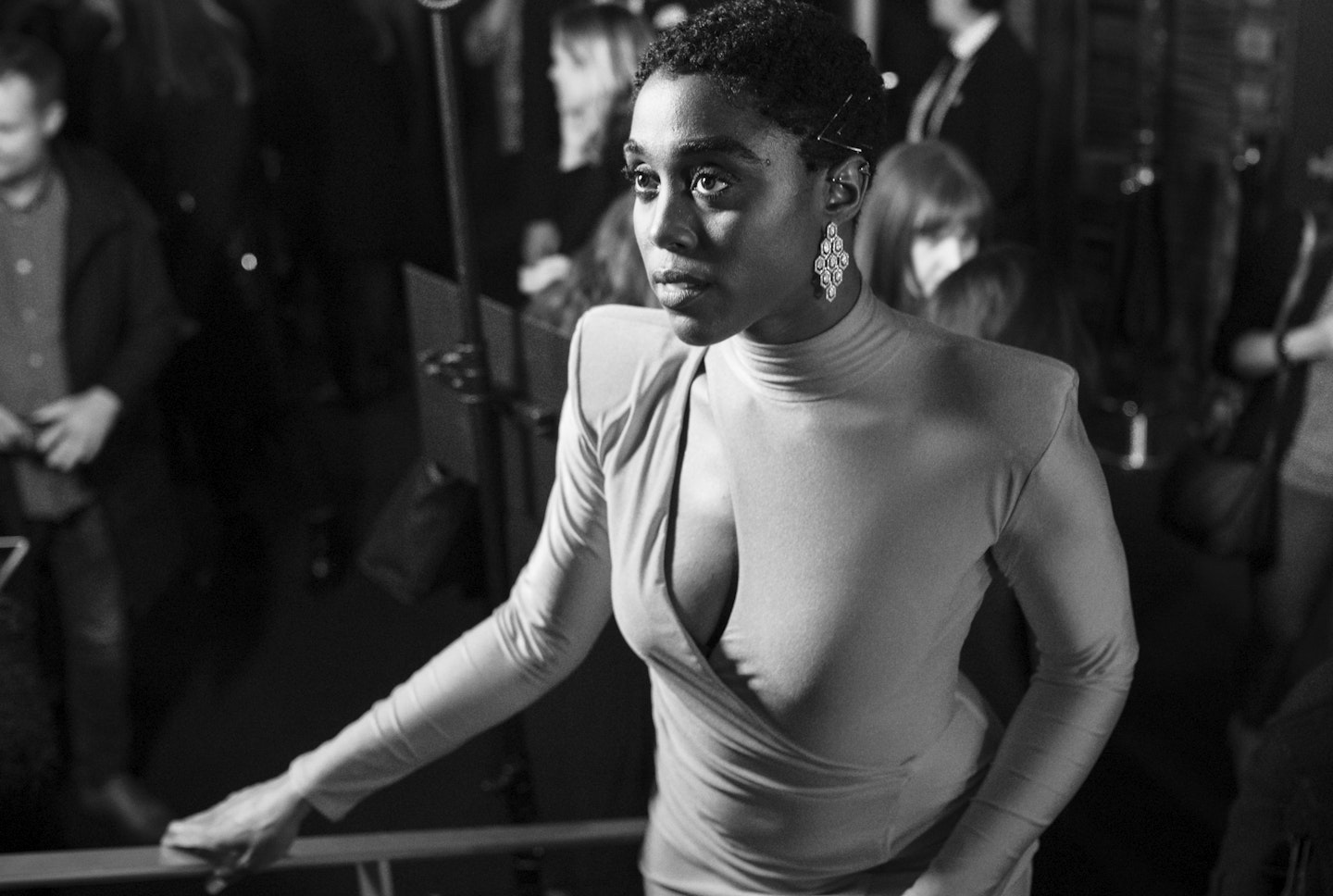 2 of 30
CREDIT: Gareth Cattermole / Getty
Lashana Lynch
Bookies' odds: N/AQualifications: Already Agent 007. In case this still needs explaining, Lashana Lynch is already the new 007, but not the new James Bond. Her character in No Time To Die is Nomi, another MI6 agent who's been assigned that famous number in Bond's absence. Could that prove a springboard to Lynch taking over the role in subsequent films? It seems unlikely.
3 of 30
CREDIT: Matt Winkelmeyer / Getty
Tom Hardy
Bookies' odds: 15/2Qualifications: Former rogue agent in The Circus (see Tinker Tailor Soldier Spy). Hardy's is another name that crops up constantly in relation to Bond, but as both a brooder and brawler he might prove a little too similar to Craig. Hardy did once compare acting to spycraft though – "You try and hide yourself as much as you can, because that's the key to longevity, really. And it's also quite fun" – so he's given it some thought.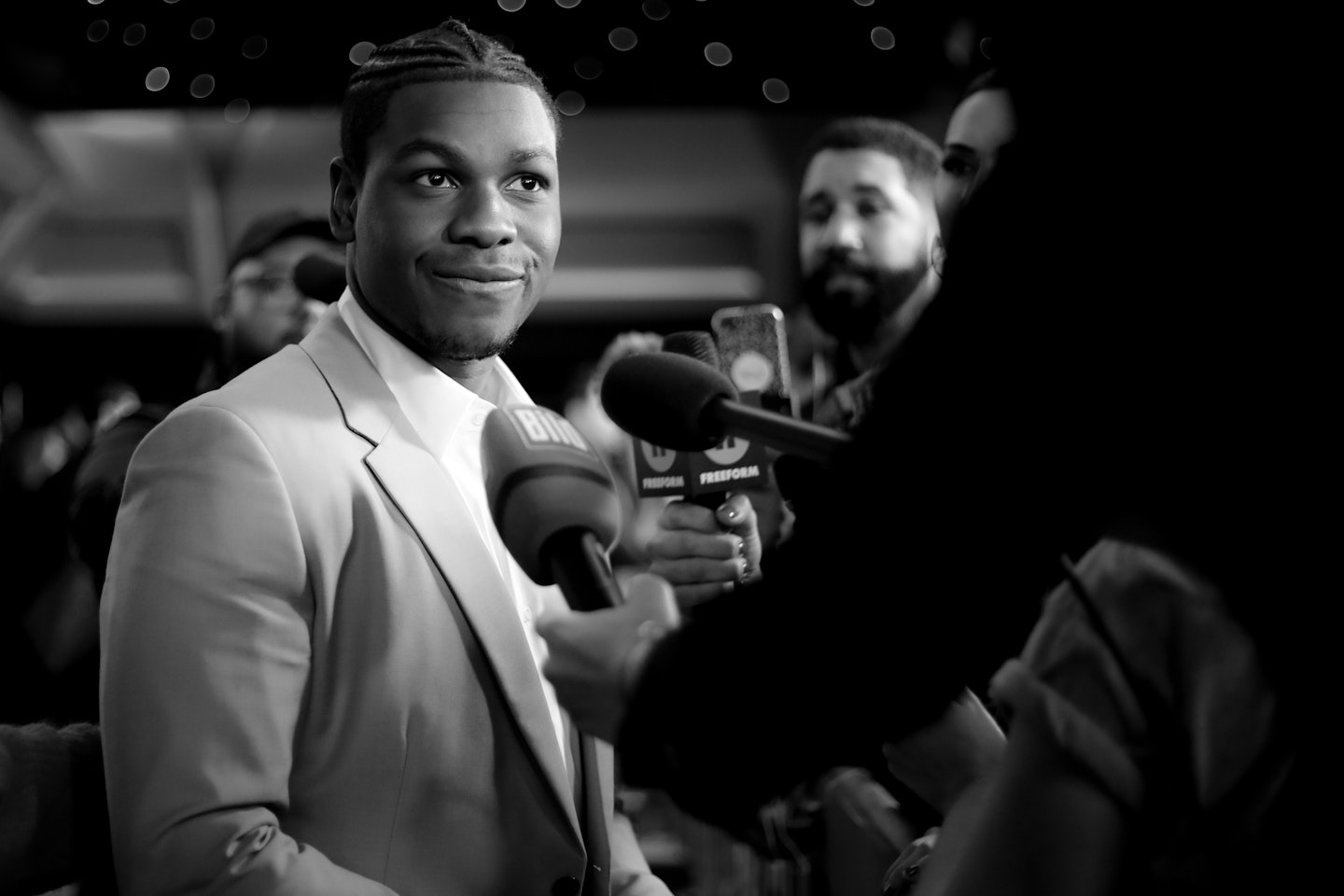 4 of 30
CREDIT: Rich Fury / Getty
John Boyega
Bookies' odds: 100/1Qualifications: Defected from The First Order, faced down Jack Bauer. Boyega was disappointingly sidelined in Star Wars Episodes VIII and IX and vocally displeased about the fact. However, having proved himself a serious dramatic actor with the likes of Detroit and Small Axe, Boyega might now be looking for a big franchise that he can really dominate.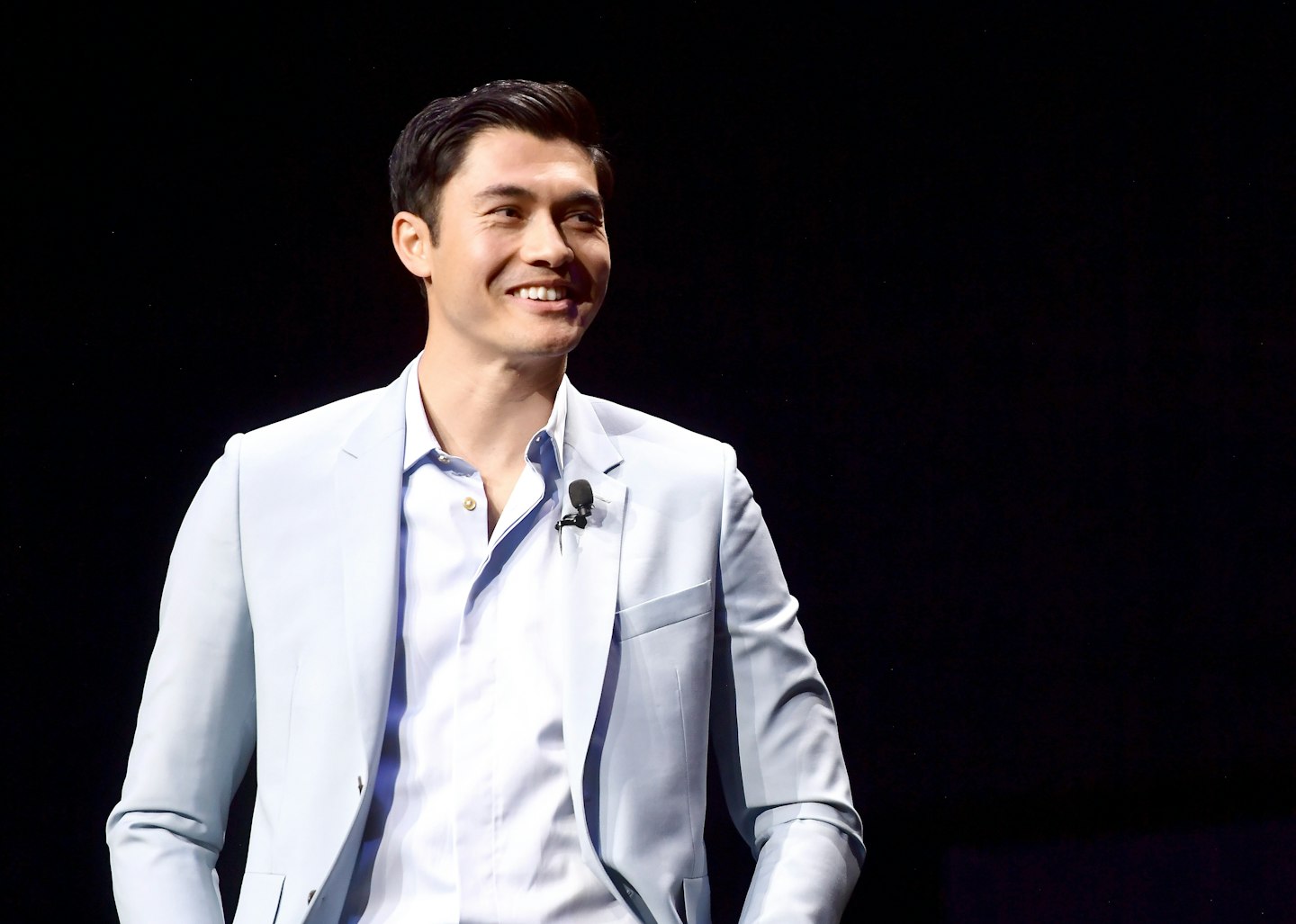 5 of 30
CREDIT: Matt Winkelmeyer / Getty
Henry Golding
Bookies' odds: 25/1Qualifications: Deeply Moore-ish. The Crazy Rich Asians star can rock a crazy, rich tuxedo, and is possibly the pick for a smoother Bond, as a contrast to Craig's bruiser. Of course, as Dry Eye in The Gentlemen he cracked a few heads (Hugh Grant's character even refers to him as Bond at one point), and Craig himself got tapped for Bond off a turn in Brit gangster film Layer Cake. Plus Golding is currently preparing to get some practice in saving the world as helmeted hero Snake Eyes in the upcoming GI Joe spinoff.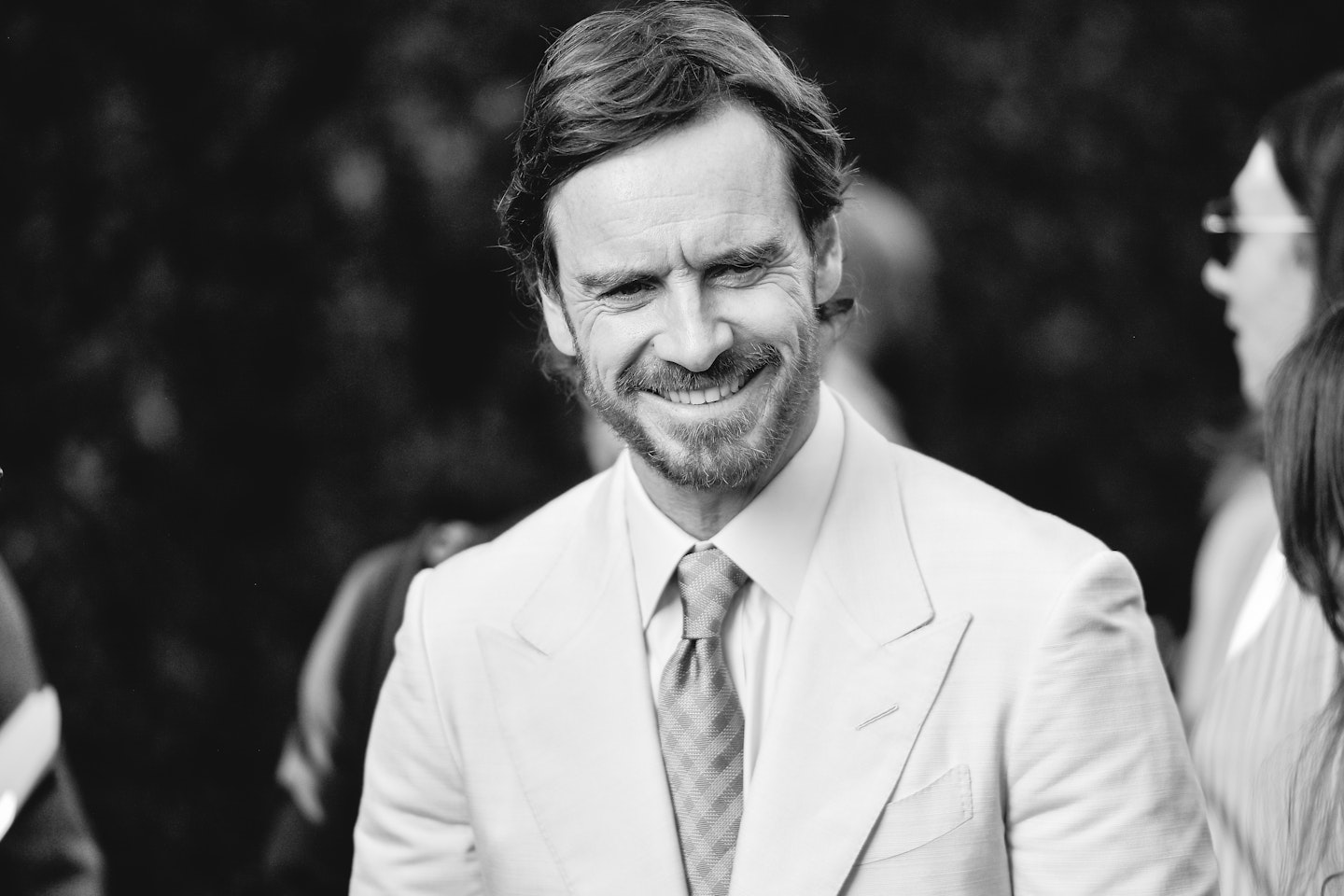 6 of 30
CREDIT: Matt Winkelmeyer / Getty
Michael Fassbender
Bookies' odds: 16/1Qualifications: Action hero, dramatic heavyweight, the full package. Not many actors can claim to have played Magneto, Carl Jung Steve Jobs and Mr Rochester. In fact, no others can at all. But what Michael Fassbender hasn't yet played is any kind of spy. He was in talks to play Gerard De Villiers' agent Malko a few years back, but that seems to have gone quiet. Perhaps something came up...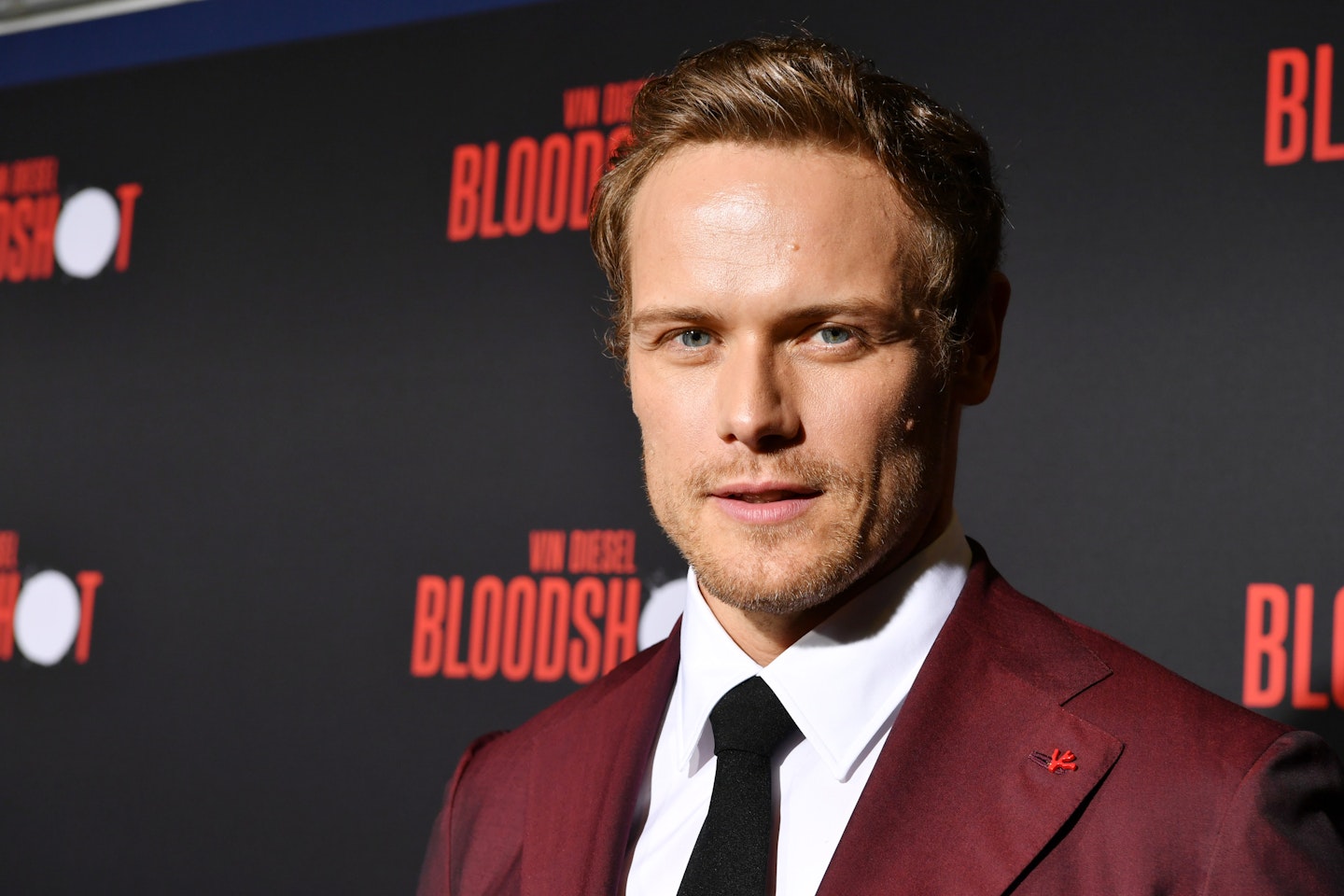 7 of 30
CREDIT: Amy Sussman / Getty
Sam Heughan
Bookies' odds: 10/1Qualifications: Like Henry Cavill, Heughan actually auditioned for Bond in the run-up to Casino Royale. He played a Bondian character (by way of Brosnan) in The Spy Who Dumped Me, and he's most famously the swashbuckling, bodice-ripping Jamie Fraser in Outlander. Winner of a number of fan polls expressing a next Bond preference – albeit ones largely highjacked by Outlander stans.
8 of 30
CREDIT: Jeff Spicer / Getty
Aidan Turner
Bookies' odds: 20/1Qualifications: Licence to Kili. Has already played a covert operative for the British government – in the 19th Century, thanks to the later episodes of Poldark. Your aunt's choice for Bond, Turner has been crushing it as a dashing romantic lead for five seasons of BBC swashbuckling. But, in spite of starring in The Hobbit series, he's yet to make that leap to real big screen stardom.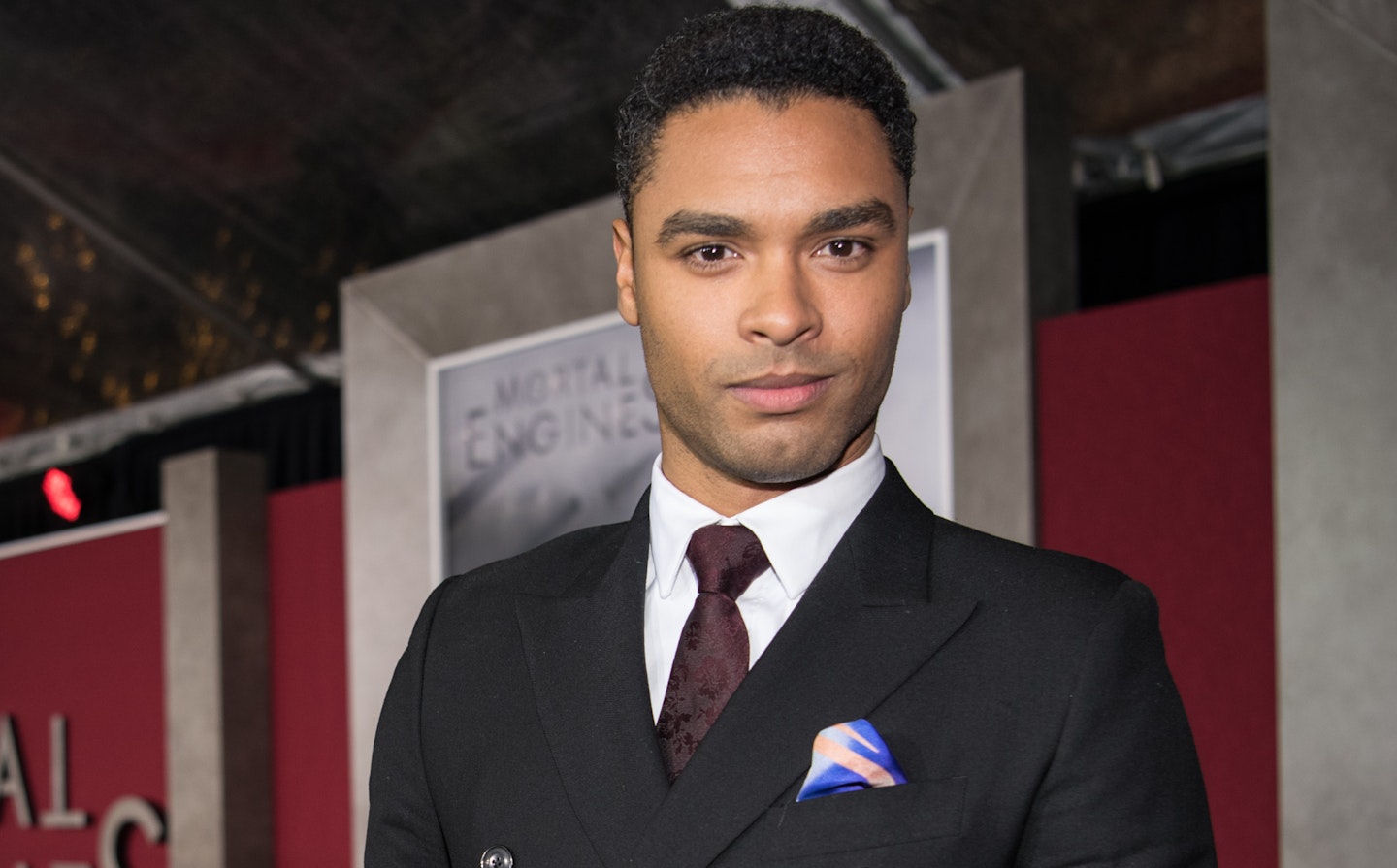 9 of 30
CREDIT: Morgan Lieberman / Getty
Regé-Jean Page
Bookies' odds: 4/1Qualifications: Former duke. Shot to TV stardom as Bridgerton's dashing Simon Bassett, Duke of Hastings. The news that he won't be in the second season led many to conclude he's departing for something huge. Supporting roles in the Russo Brothers' Netflix spy blockbuster The Gray Man and the new Dungeons & Dragons suggest he's biding his time for that Next Big Thing.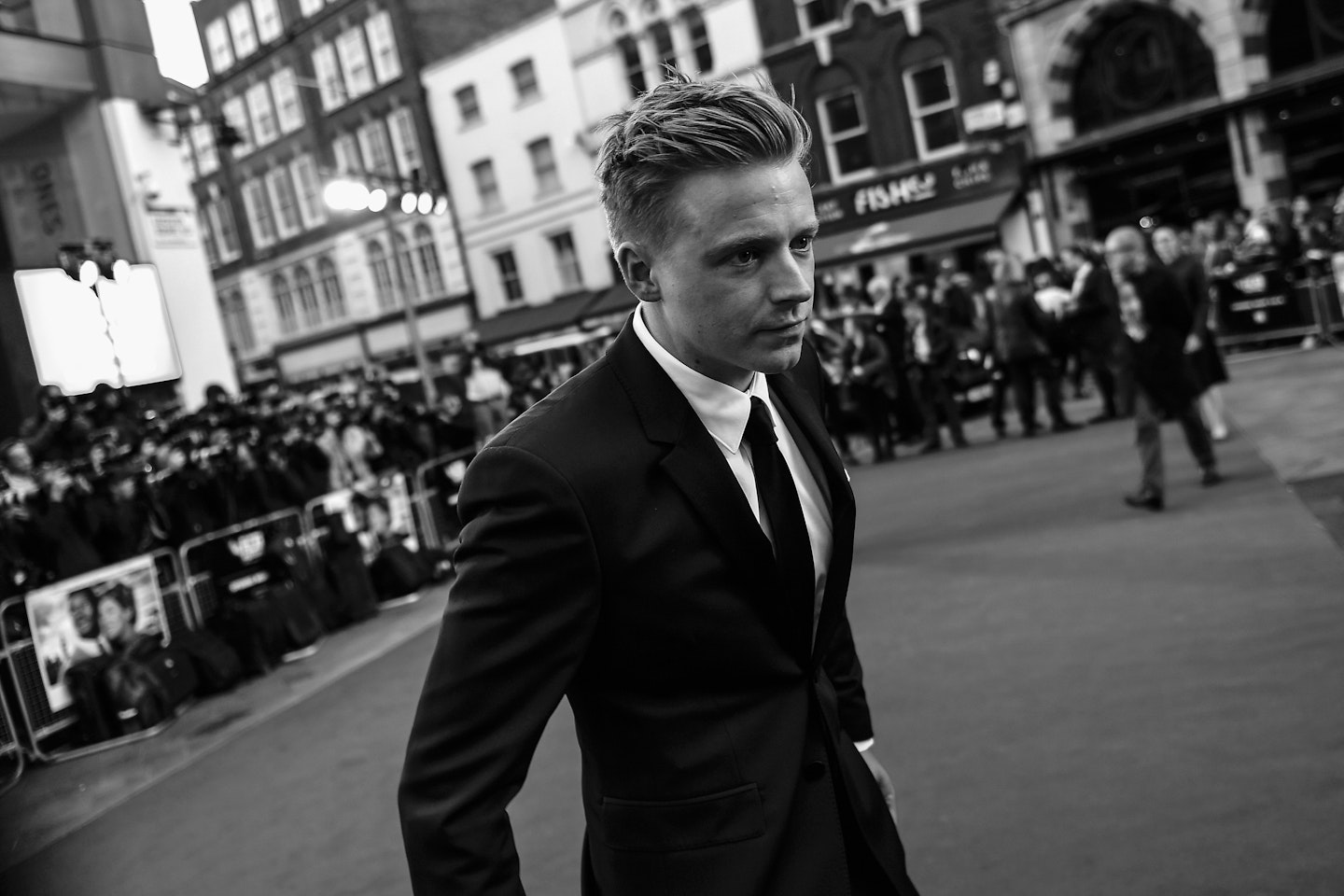 10 of 30
CREDIT: Gareth Cattermole / Getty
Jack Lowden
Bookies' odds: 12/1Qualifications: Former RAF pilot (in Christopher Nolan's Dunkirk, at least). Lowden came to most people's attention thanks to his turns in the cockpit for Nolan and in the BBC's War & Peace, but it's the spectrum of trauma he endured in Netflix's thriller series Calibre that hints at what he might do with Bond if given the chance. He's Scottish too, just for that extra Connery cred.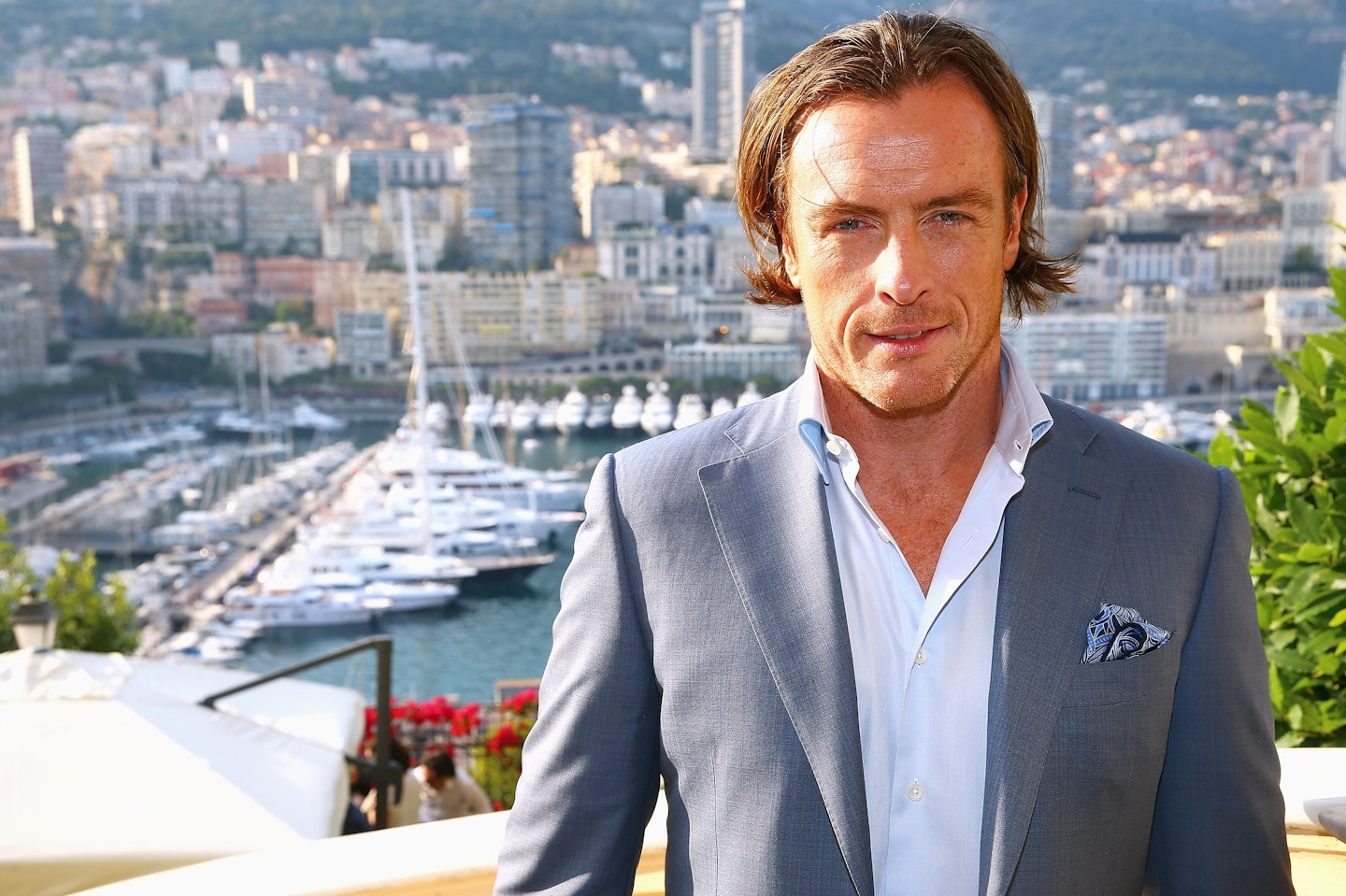 11 of 30
CREDIT: PLS Pool / Getty
Toby Stephens
Bookies' odds: N/AQualifications: Previous form. Stephens might have shot his Bond movie bolt as Gustav Graves in Die Another Day, but he's spent the time since atoning. He lent his voice to the audiobooks of From Russia With Love and Jeffrey Deaver's Bond novel Carte Blanche, and plays Bond himself in a sporadic, ongoing BBC radio series. Sure it'd be odd to see a former villain recast as 007, but it's a series where Dikko Henderson came back to play Blofeld, so...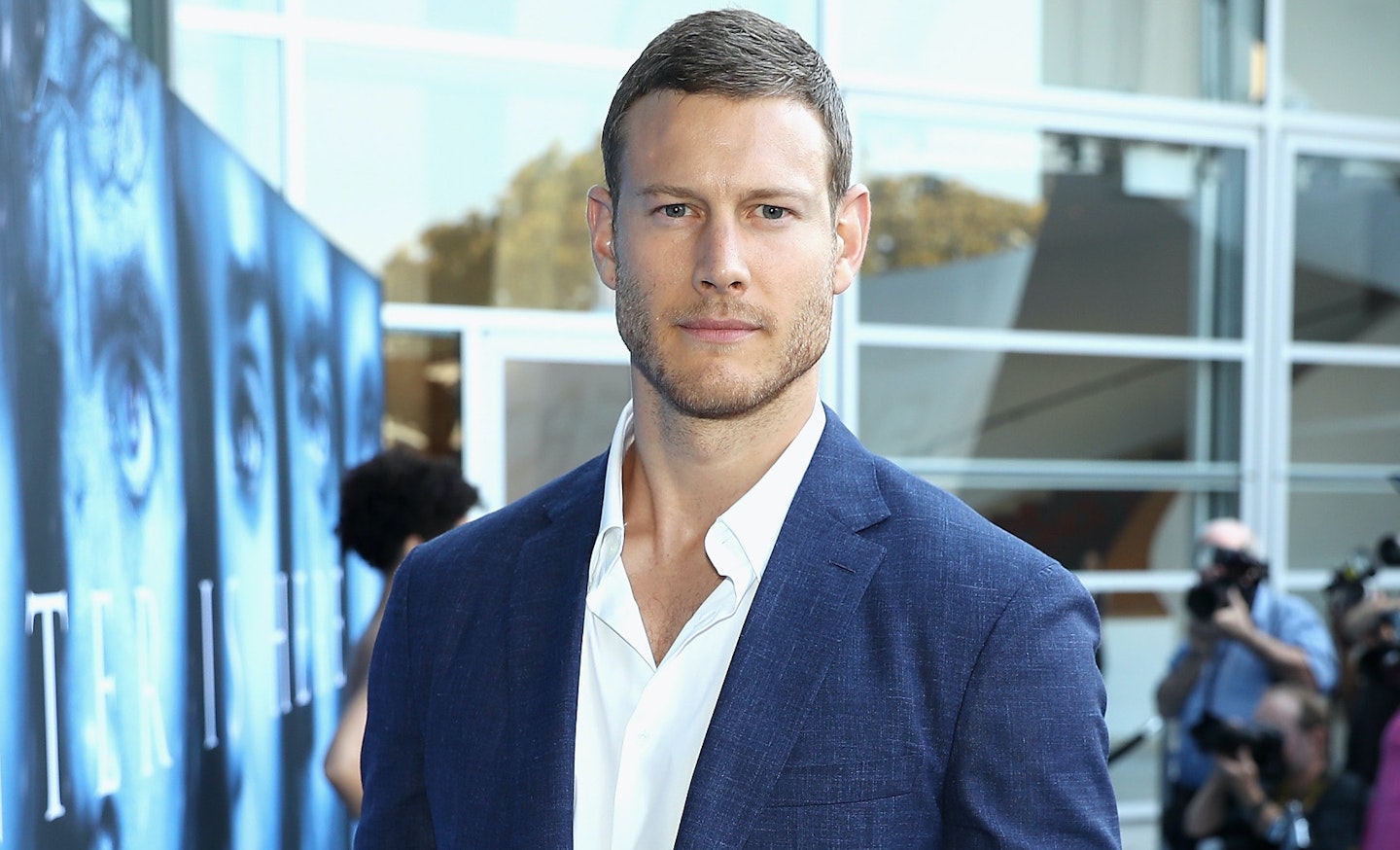 12 of 30
CREDIT: Neilson Barnard / Getty
Tom Hopper
Bookies' odds: 100/1Qualifications: He's British and looks alright in a suit. Hopper may be a (very) long shot but he's the sort of up-and-comer that's easily overlooked, and has done sterling work in the likes of Game of Thrones, Black Sails and The Umbrella Academy. He'll shortly be seen in Andy McNab adaptation SAS: Red Notice, though the jury's out on whether that one will help or hinder.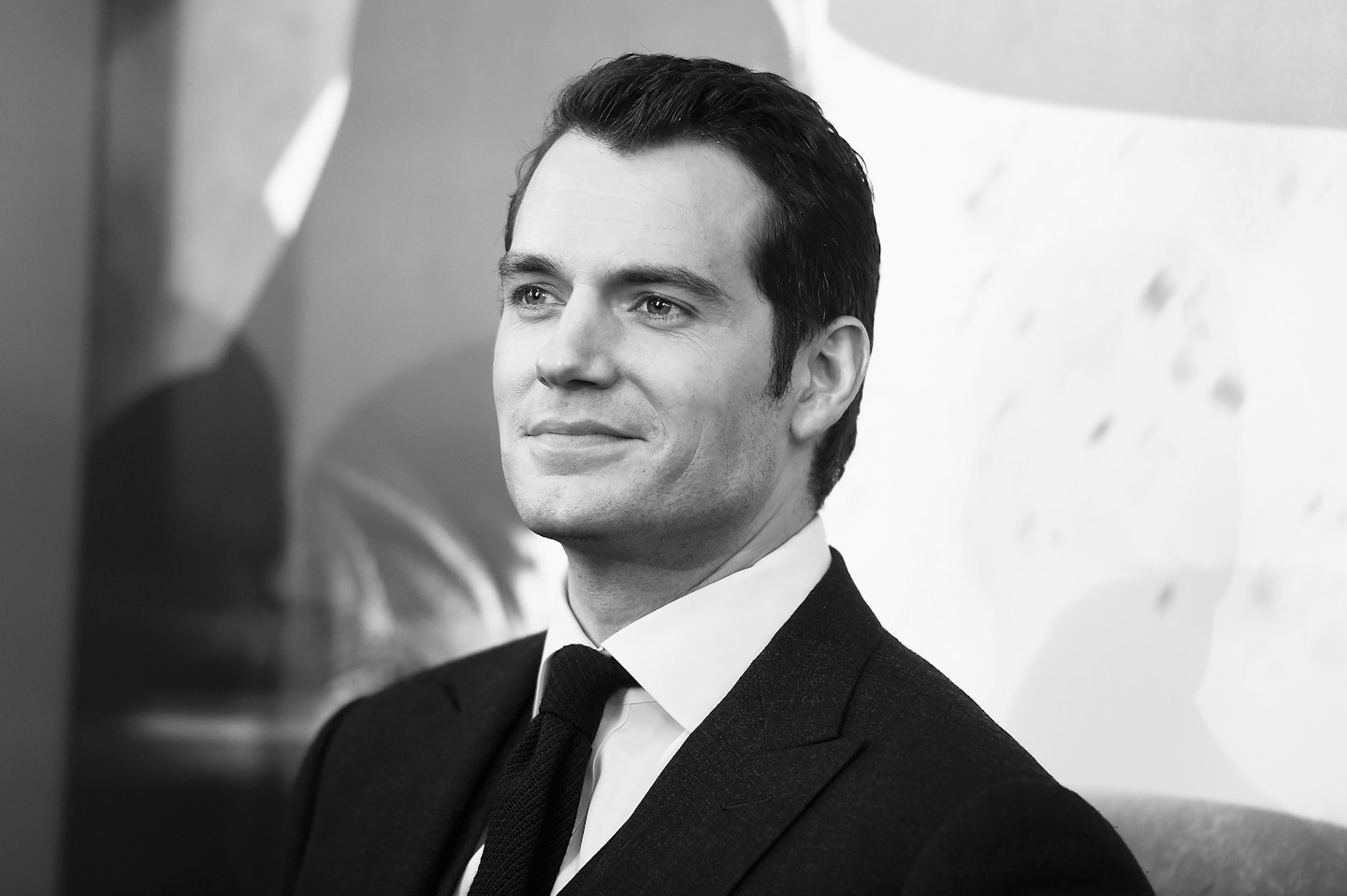 13 of 30
CREDIT: Jamie McCarthy / Getty
Henry Cavill
Bookies' odds: 12/1Qualifications: Man from UNCLE of steel. Cavill auditioned for Bond in the mid '00s, but was considered too young (at 22) and, obviously enough, lost out to Craig. He eventually picked up some espionage experience in the Mission: Impossible series, though, is now the right age for a long stint as Bond, and in many ways seems a perfect fit. The fact that he's already been Superman might count against him, though.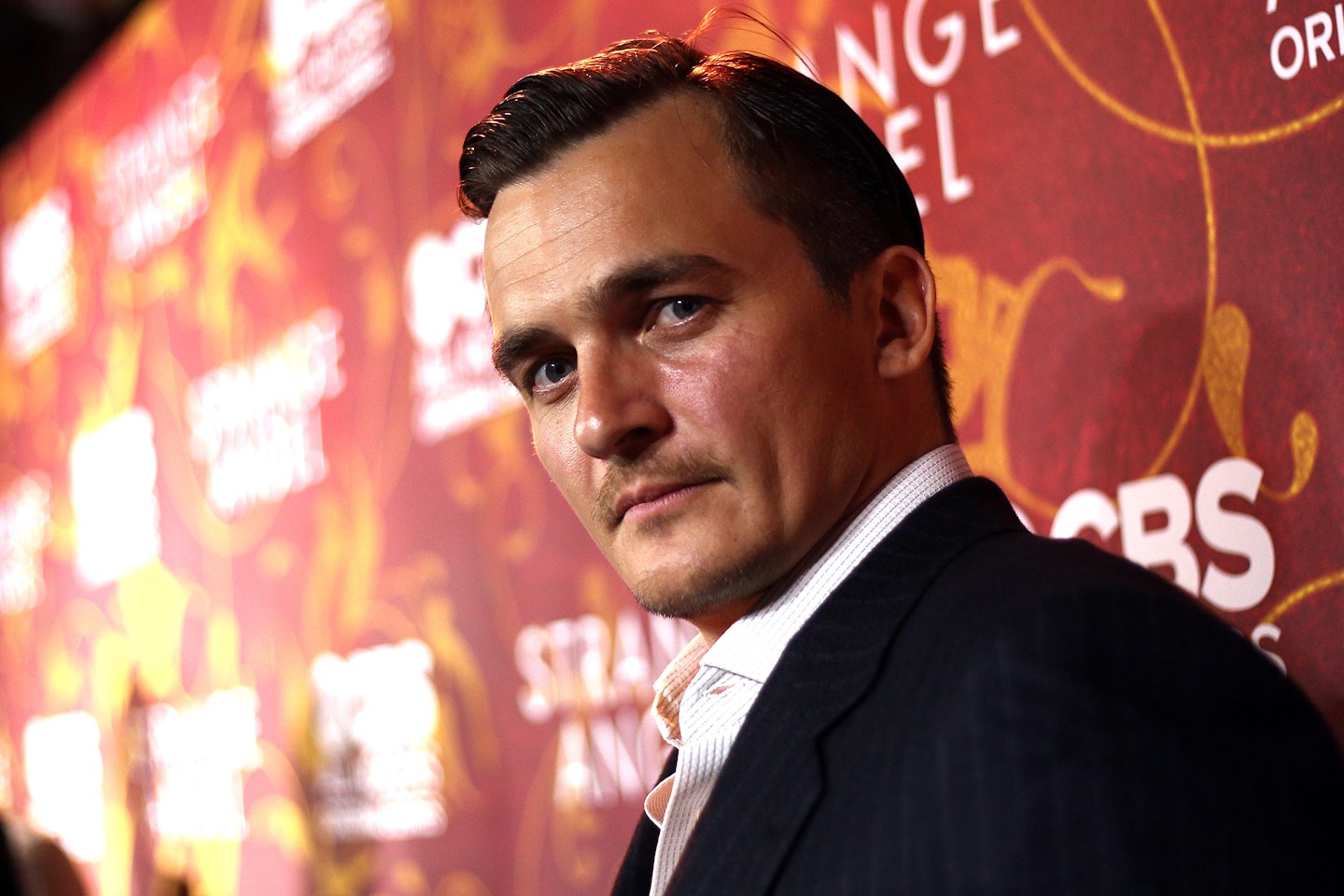 14 of 30
CREDIT: Tommaso Boddi / Getty
Rupert Friend
Bookies' odds: 100/1Qualifications: He played the title role in Hitman: Agent 47, meaning he got to shoot people while wearing a suit. He's the right age , he has the right look and demeanour and his spy credentials were well established during his stint as Homeland's Peter Quinn. Should the producers be thinking about pulling the series back towards Fleming's original vision then they could do a lot worse.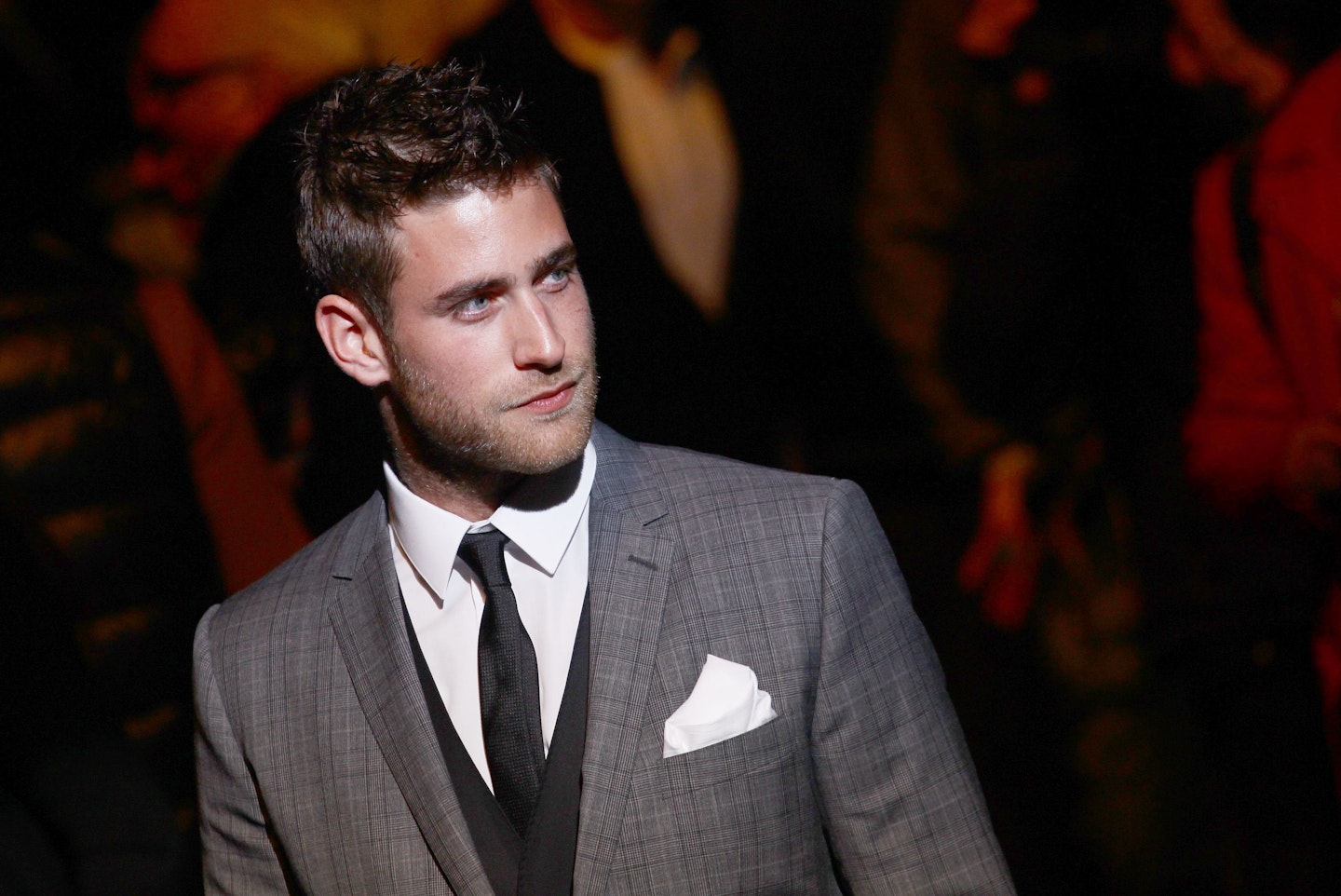 15 of 30
CREDIT: Vittorio Zunino Celotto / Getty
Oliver Jackson-Cohen
Bookies' odds: N/AQualifications: Doesn't even have to be seen to be believed. Surprisingly absent from William Hill's odds list, Jackson-Cohen nevertheless keeps cropping up in these conversations. He proved an intense presence in The Invisible Man — despite spending the film largely unseen — and had audiences sitting up and taking note in The Haunting(s) of Hill House and Bly Manor. Looks the part and has the chops.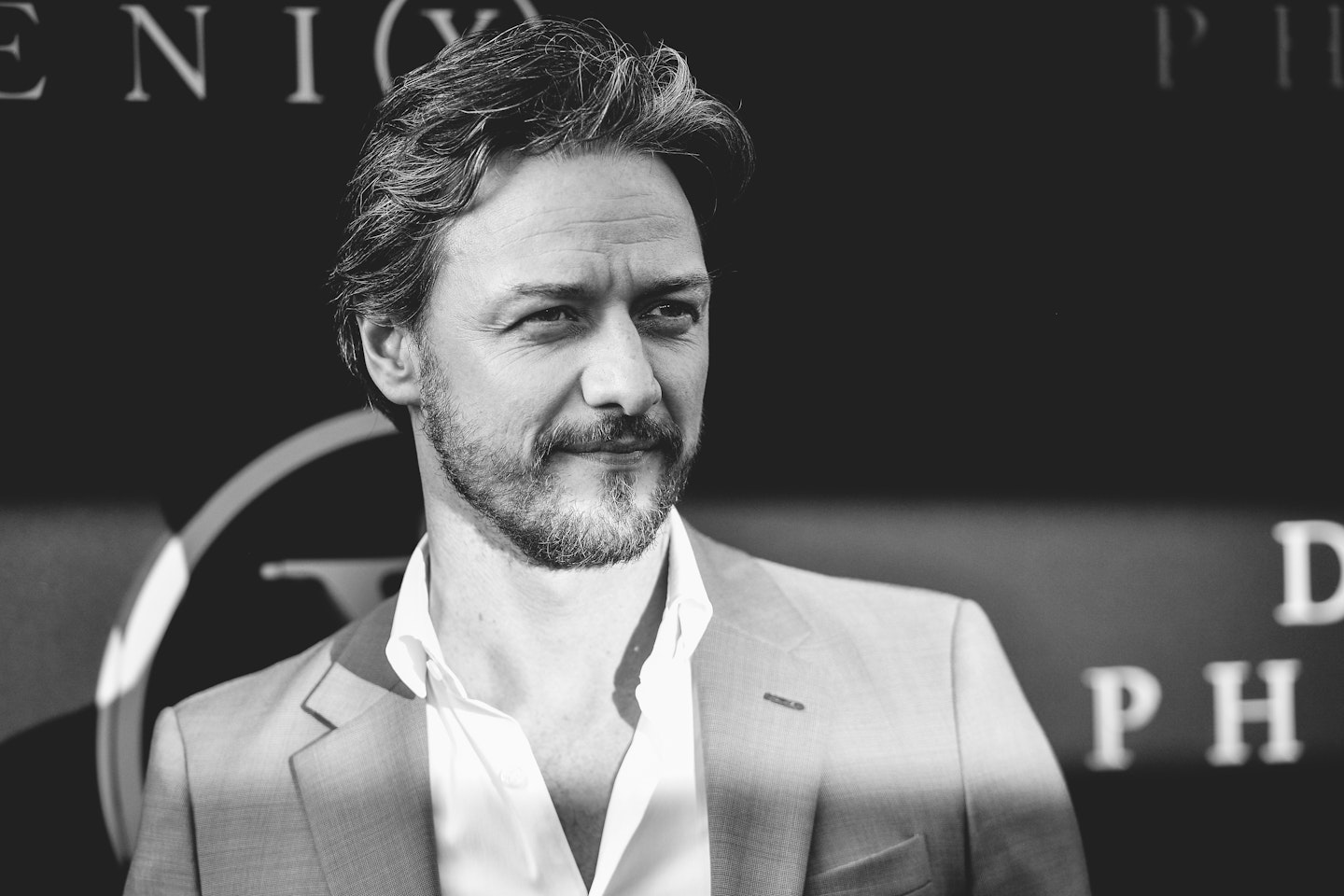 16 of 30
CREDIT: Matt Winkelmeyer / Getty
James McAvoy
Bookies' odds: 250/1Qualifications: "A minging Jason Bourne" (McAvoy's words). He played a fish out of water in a Bondian world in Hunted, and the aforementioned shabby spy in Atomic Blonde. But there's a sense he wouldn't take Bond seriously enough to convince Eon. "Bond isn't even really a spy," he said a few years ago. "He walks into a room and everyone knows who he is. He's not getting any information. He can't go undercover. How is that spying?" A not unreasonable point, but still.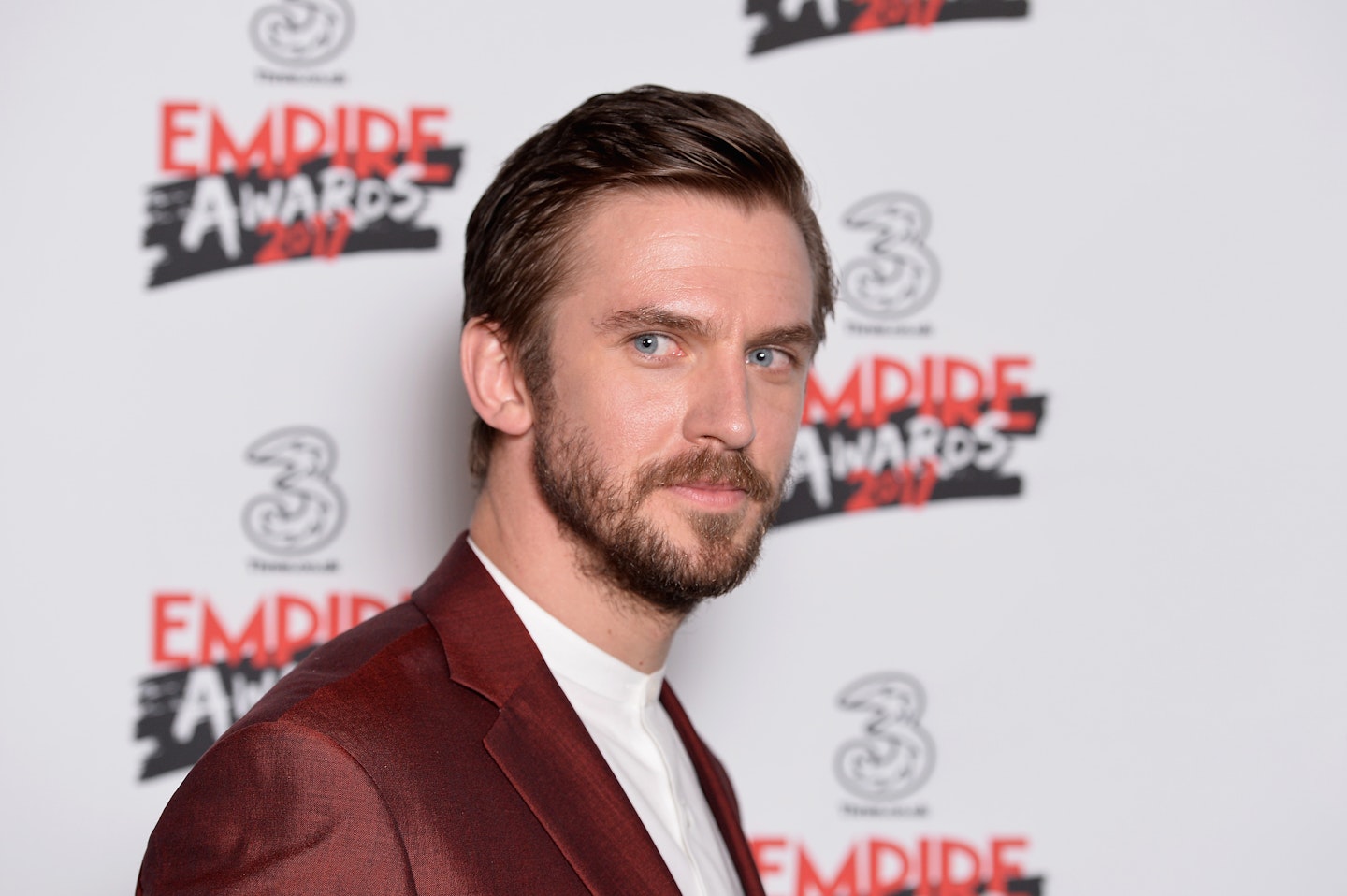 17 of 30
CREDIT: Jeff Spicer / Getty
Dan Stevens
Bookies' odds: 250/1Qualifications: Played a Jason Bourne from Hell.Stevens read Fleming's Casino Royale for an audiobook series a few years ago, so there's an affinity there, plus he was the personification of suave sophistication as Cousin Matthew in Downton Abbey. It's his role as David in The Guest that makes us most intrigued, though. As a proficient killer with sociopathic tendencies, he had Bond's ruthless streak down cold.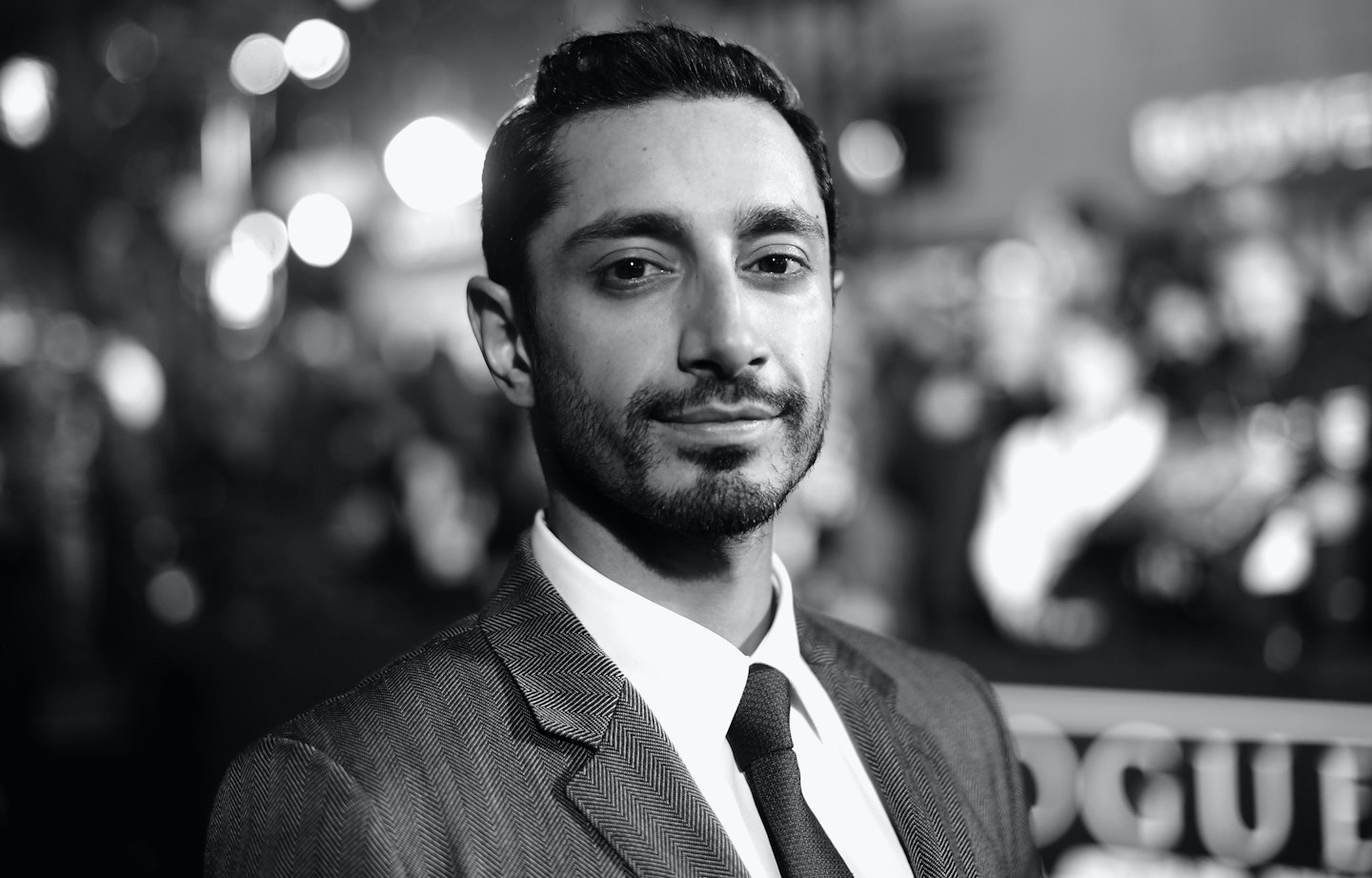 18 of 30
CREDIT: Charley Gallay / Getty
Riz Ahmed
Bookies' odds: N/AQualifications: Bourne veteran, Rebel Alliance pilot. Ahmed's dramatic chops are unquestionable (see his Oscar-nominated performance in Sound of Metal for the most recent example), and if you squint at 2016's City of Tiny Lights there are some Bondian traits clearly present in his London detective. "Any stretching the mould of what our traditional archetypes are appeals to me," he told GQ in 2018 in answer to the Bond question. "I think they're great films... Bond keeps evolving..."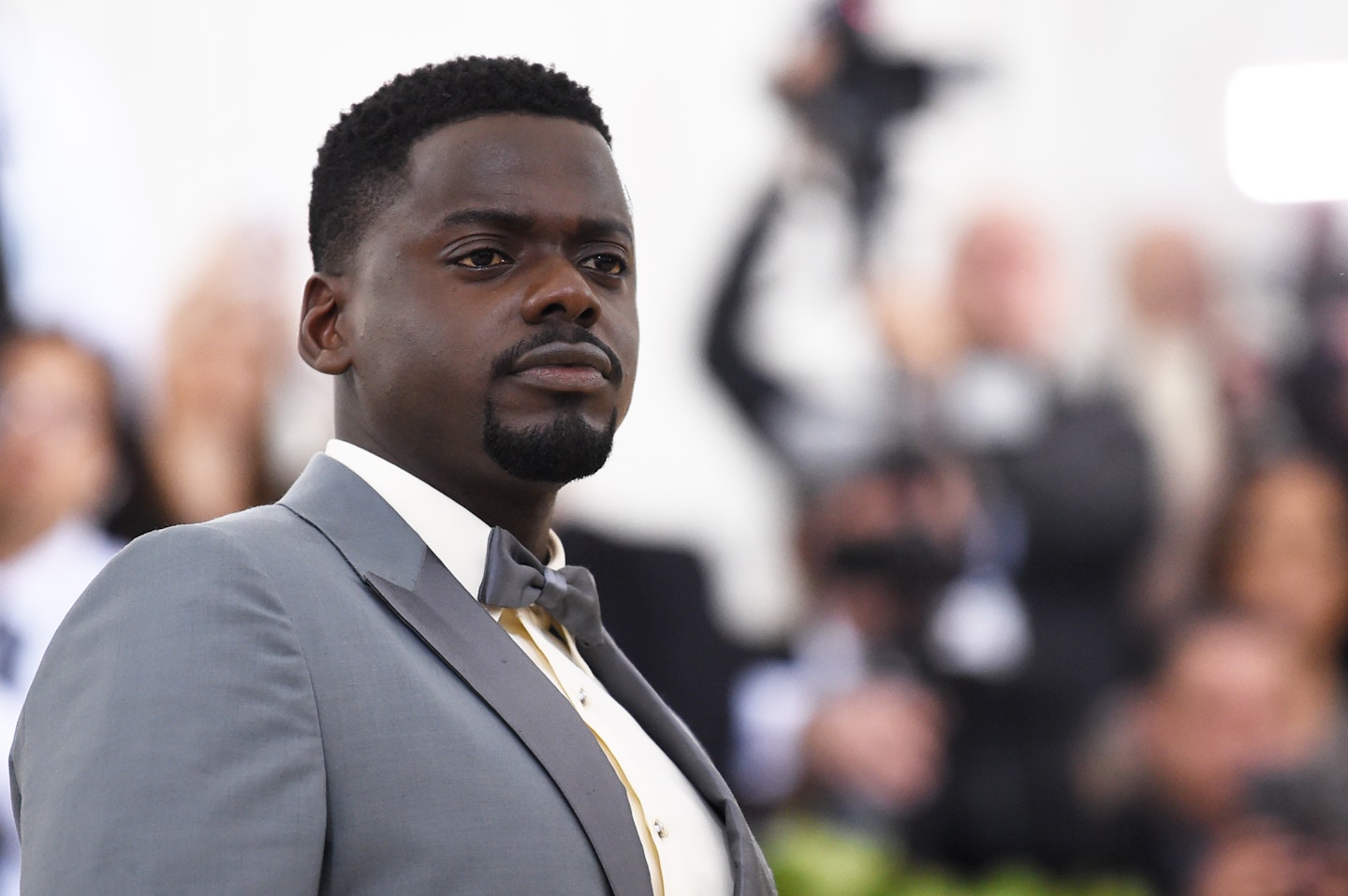 19 of 30
CREDIT: Jamie McCarthy / Getty
Daniel Kaluuya
Bookies' odds: 66/1Qualifications: Talent and charisma.From Widows to Black Panther and Queen & Slim, Kaluuya has long established a screen presence that would make 007 proud. With the buzz of his recent Oscar win for Judas and the Black Messiah – which saw his odds slashed overnight — all bets are off.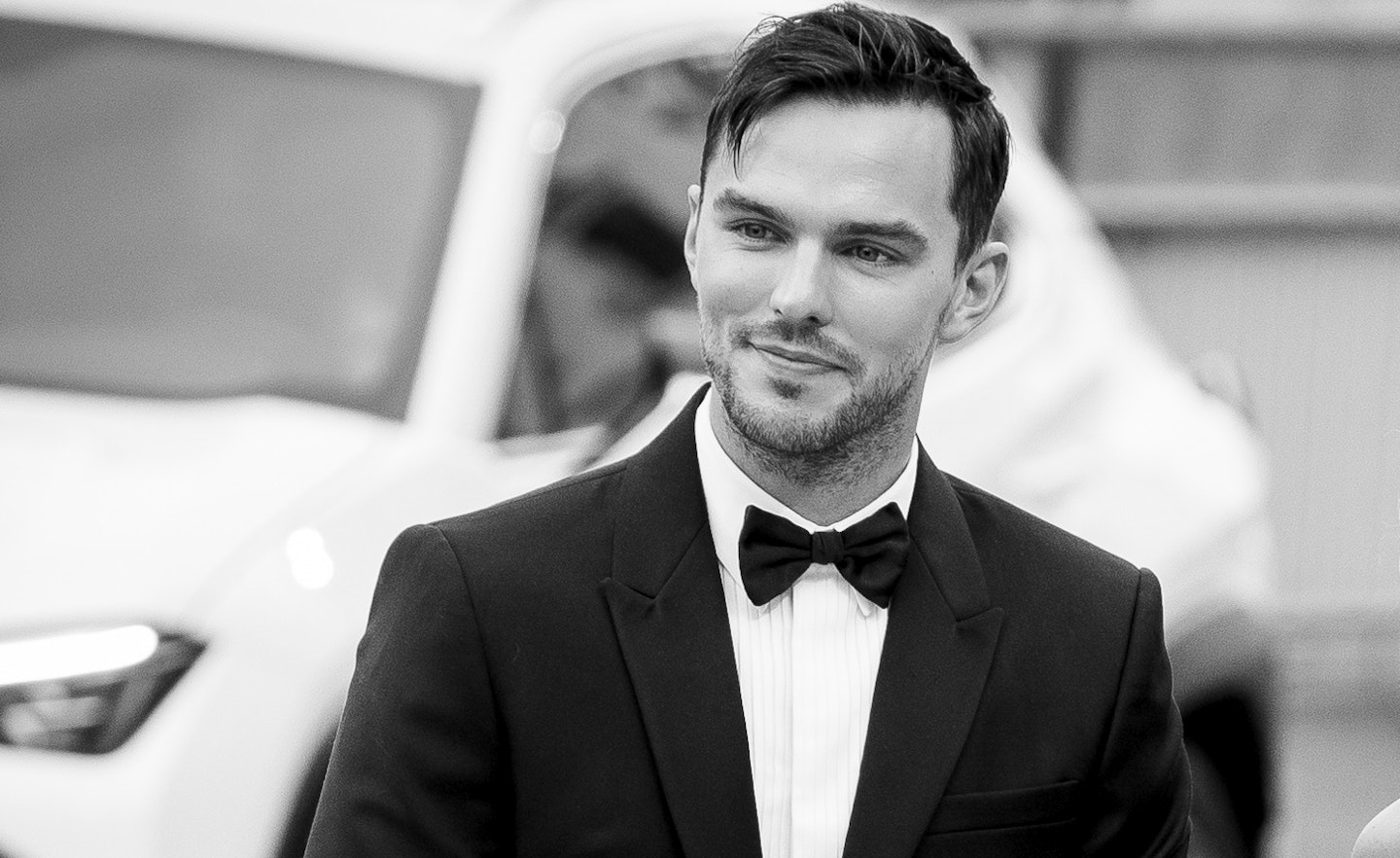 20 of 30
CREDIT: Tristan Fewings / Getty
Nicholas Hoult
Bookies' odds: N/AQualifications: British, and an occasional wearer of suits. Hoult is a versatile and impressive actor but, as he's admitted himself, he's probably still too young to be in contention. He's also said he likes Idris Elba for the role. Maybe by the time we're talking about Bond VIII...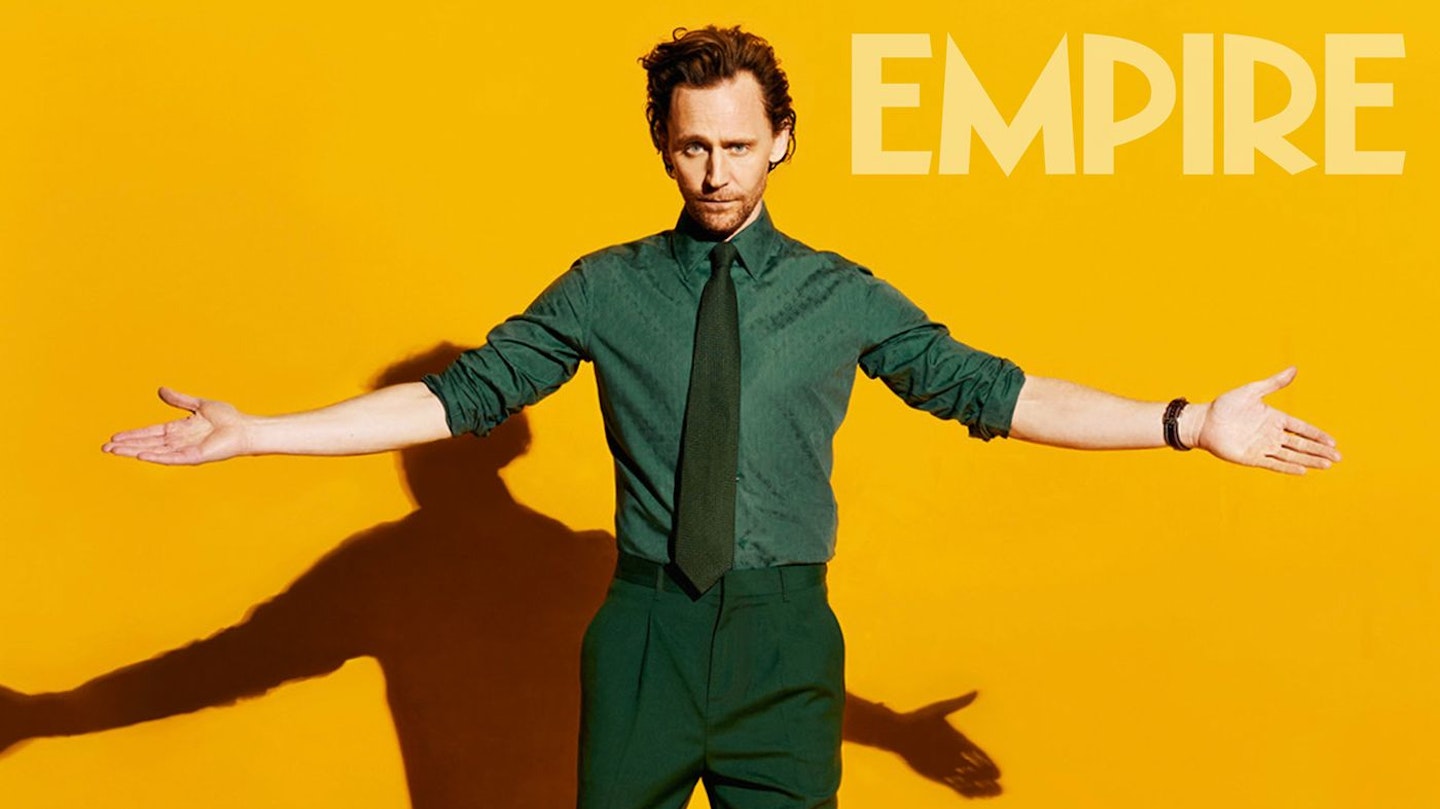 21 of 30
CREDIT: Steve Schofield / Empire
Tom Hiddleston
Bookies' odds: 25/1Qualifications: Mischief maker. Obviously best known for the sly humour of Marvel's Loki, but with several more serious credits and even an action lead (in Kong: Skull Island) under his belt. His turn in the BBC's John Le Carre thriller The Night Manager certainly made Bond theorists sit up and take notice. He's been typically coy when the Bond question has been put to him, telling Empire, for example, "It's interesting in itself that I've suddenly become very aware of what I'm saying, is it not? Because there's something about what I'm saying that becomes the story. Not for you, but the world outside. Whatever I say, I've found, generated more questions..."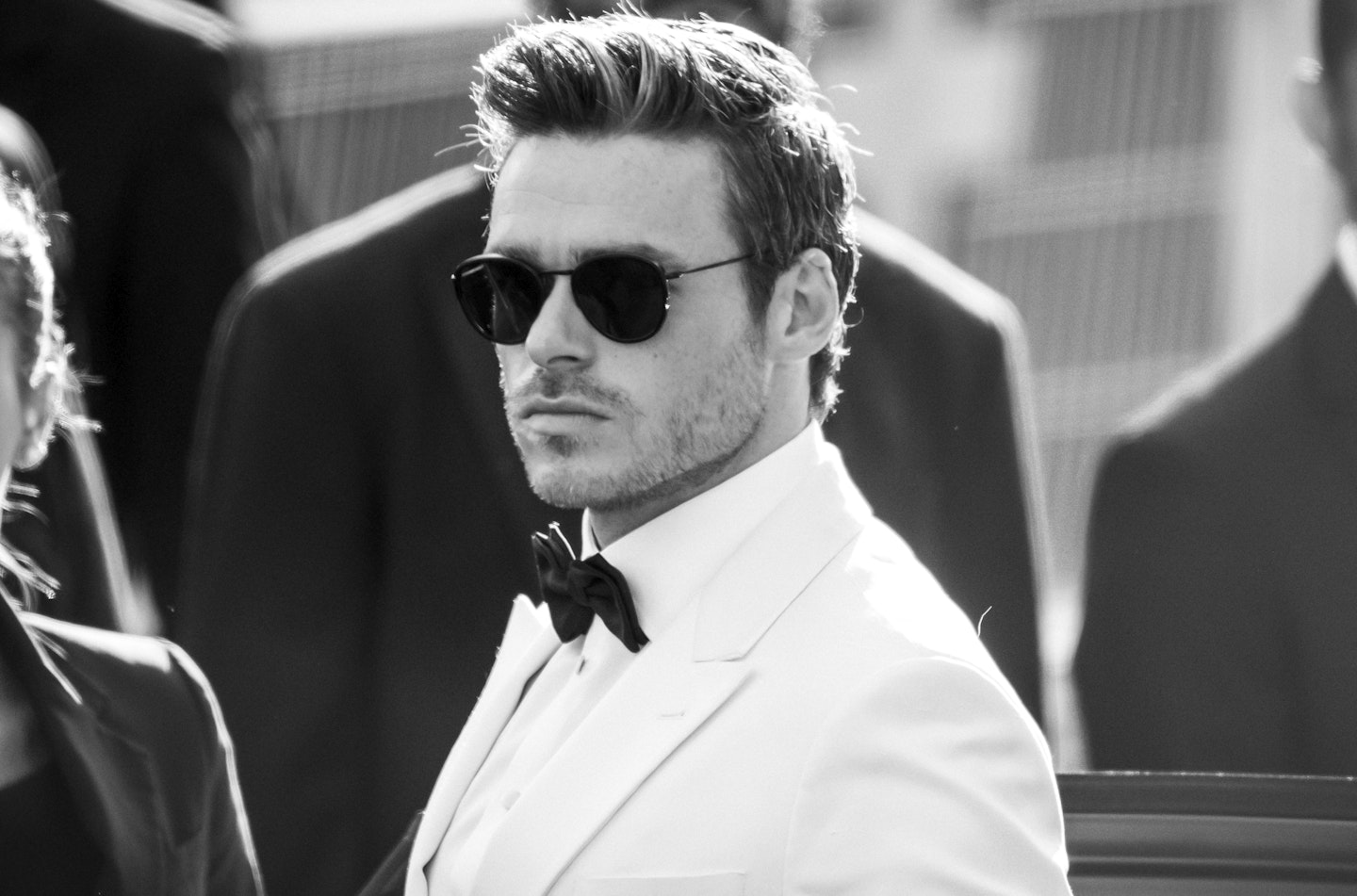 22 of 30
CREDIT: Gareth Cattermole / Getty
Richard Madden
Bookies' odds: 33/1Qualifications: Notable Bodyguard, had a bad wedding experience as Robb Stark and brought some (initially) charming smarm to Rocketman's John Reid. Already a name in contention, Madden blew up as a potential Bond in the wake of the BBC's 2018 Bodyguard series – in which he played a lawman with an army past and a thousand yard stare. But he's now an Eternal, so his immediate blockbuster future may be all about Ikaris.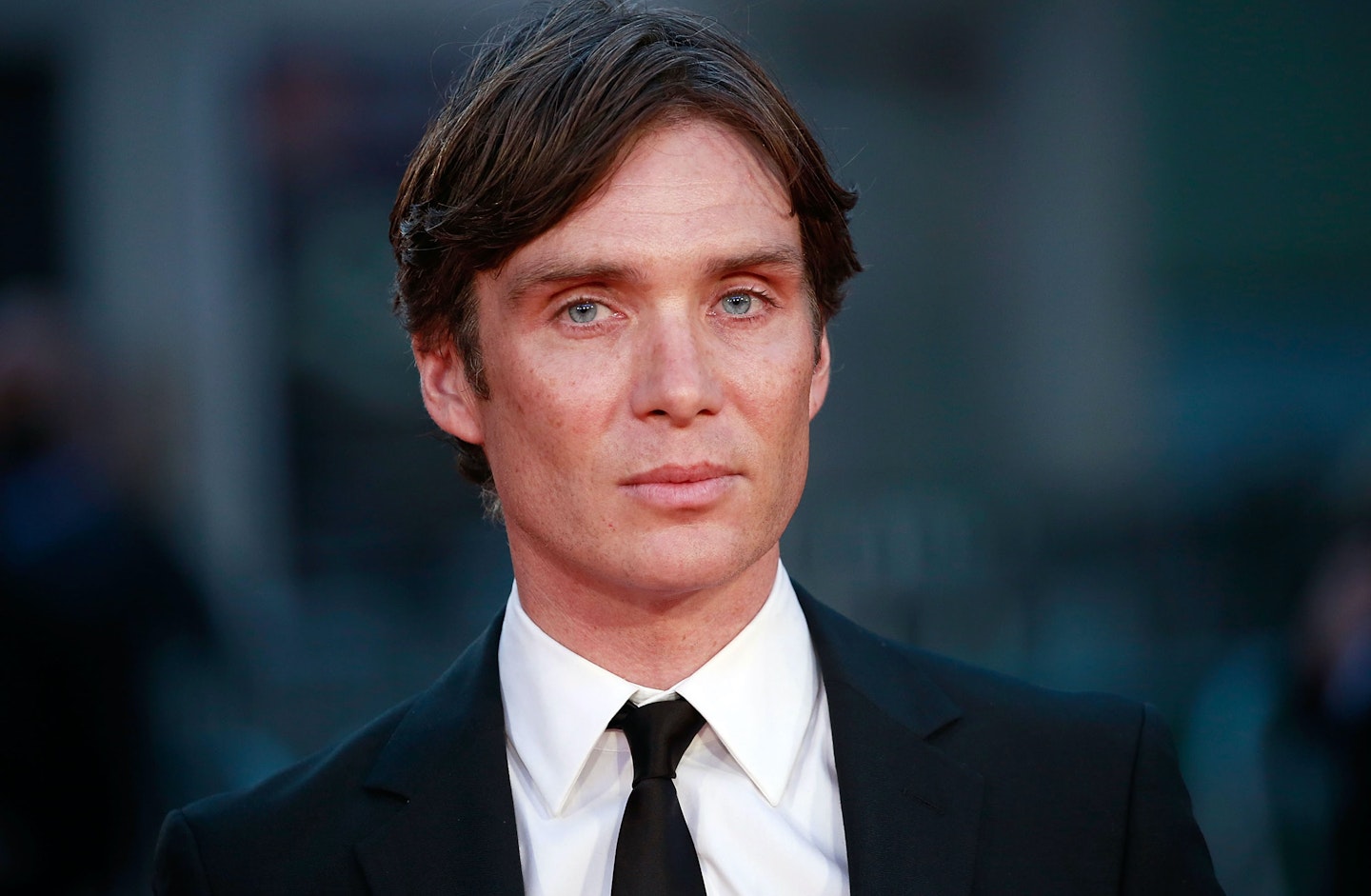 23 of 30
CREDIT: John Phillips / Getty
Cillian Murphy
Bookies' odds: 28/1Qualifications: Fought Batman (and lost) but did once save the world by re-igniting the sun. A less obvious choice than his occasional Peaky Blinders co-star Tom Hardy, but Bond needn't necessarily be a brawler. Murphy can seem chilly and cerebral in some roles, but as Tommy Shelby he brought an icy menace, plus wasn't afraid to get physical when necessary. And if you consider the blue eyes and "cruel mouth" of Fleming's description, well, that's Murphy...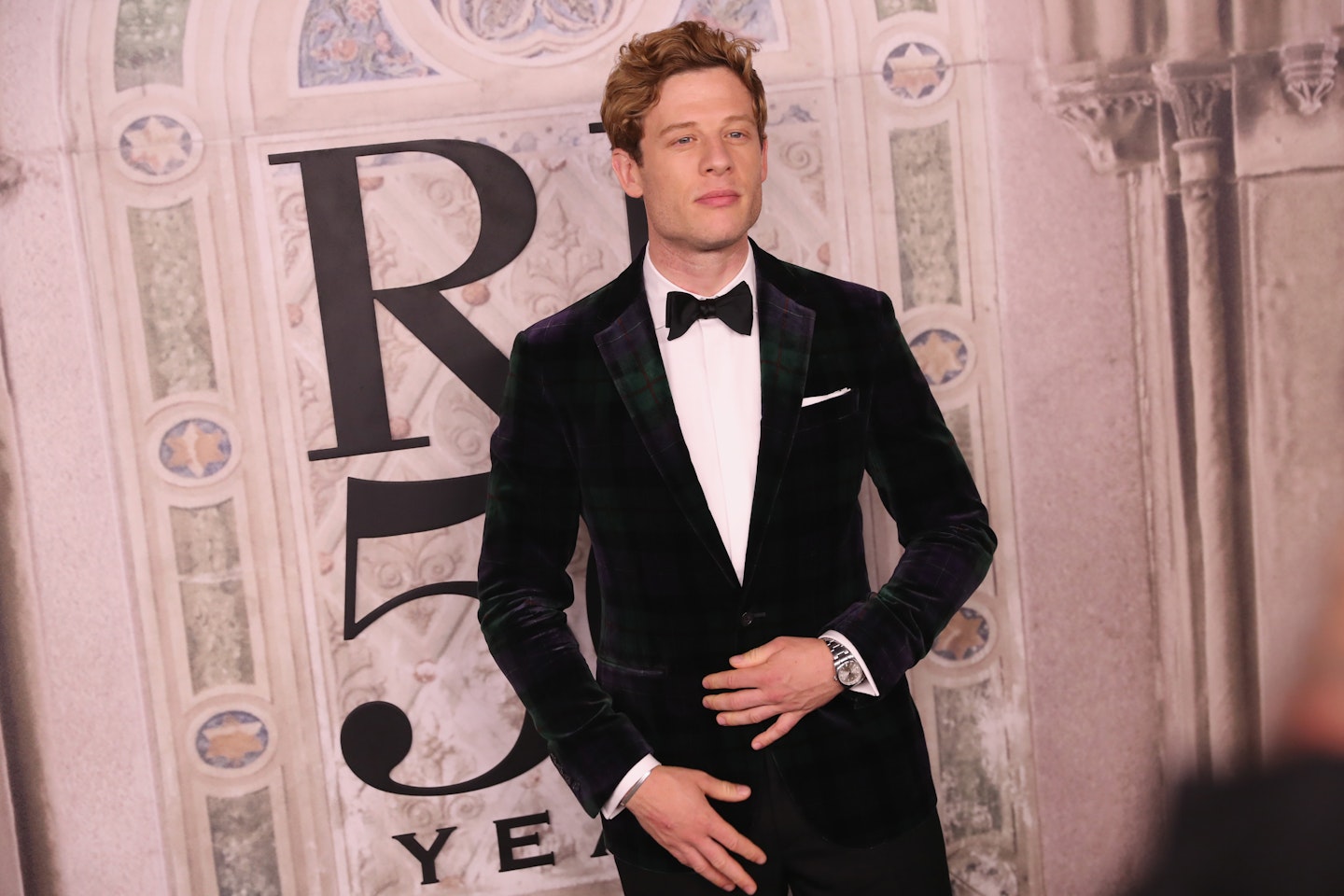 24 of 30
CREDIT: Rob Kim / Getty
James Norton
Bookies' odds: 11/2Qualifications: Charming posh boy with a dangerous edge. Right age, right place in his career. Most famous for playing an Anglican vicar in Grantchester and an appalling villain in Happy Valley. So he runs the gamut from light to dark, which is good 007 training. Sartorially appropriate too. "I do have moments when I'm being shot by a great photographer, wearing great clothes, when the little unattractive bullied kid in me is laughing his fucking head off," he said recently.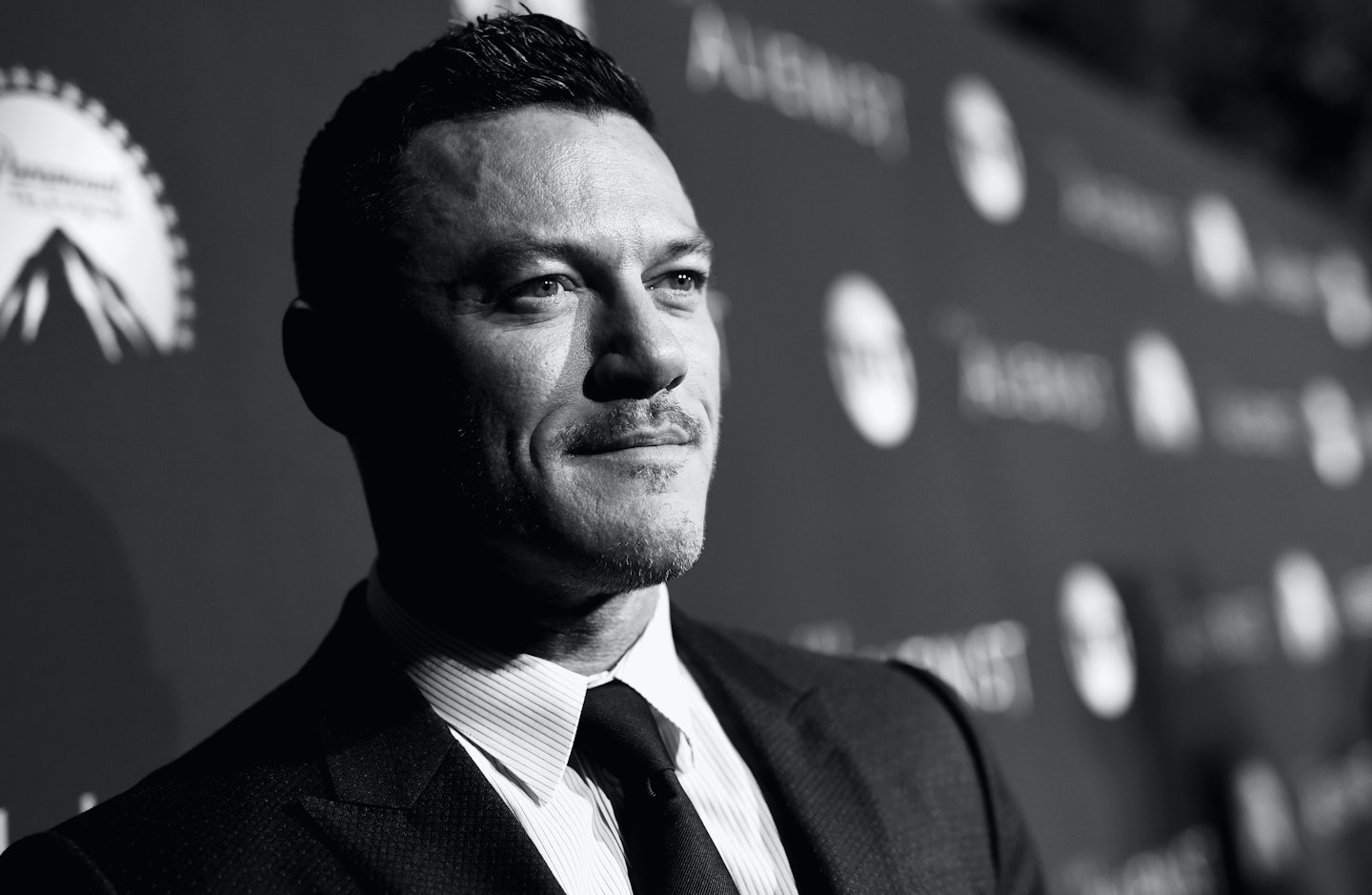 25 of 30
CREDIT: Emma McIntyre / Getty
Luke Evans
Bookies' odds: 11/10Qualifications: Bard the Bowman in The Hobbit, Jason Statham's brother in the F&F films, Dracula... Evans has been racking the franchise characters at a prodigious rate, alongside an impressively dramatic CV, but he's still waiting for that one, defining role. He'd be up for Bond too, saying recently that he'd "jump at the chance".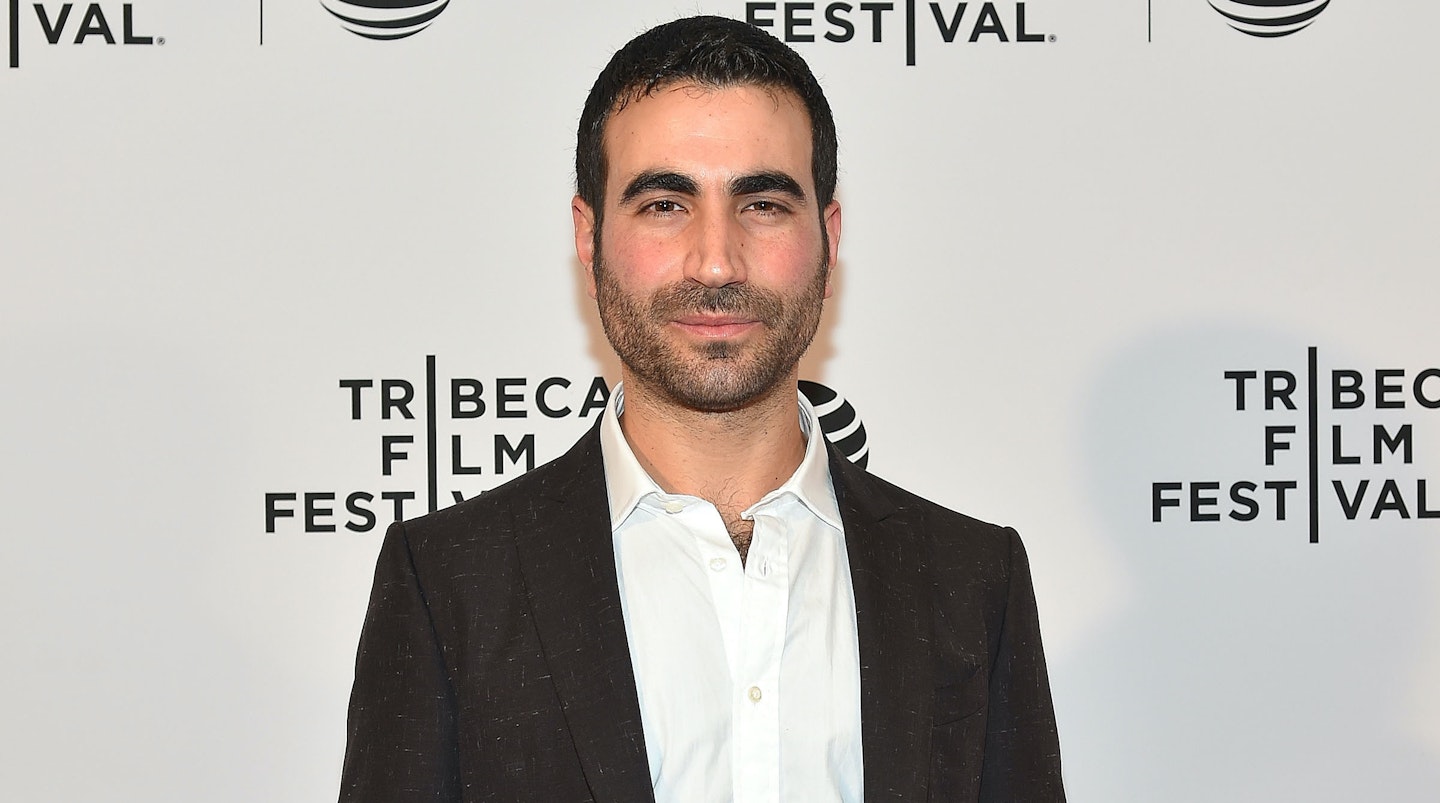 26 of 30
CREDIT: Ben Gabbe / Getty
Brett Goldstein
Bookies' odds: N/AQualifications: Ted Lasso's secret weapon. The thing about Daniel Craig was that he was on nobody's radar for Bond – hence the howls of outraged surprise that greeted his announcement. So here's our wild card: a smart stand-up comedian, writer and performer whose multi-layered performance as Ted Lasso's coiled-spring Roy Kent encompasses anger, toughness, vulnerability, and humour. One of his solo shows took Bond to task for his misogyny, but Goldstein could work on that...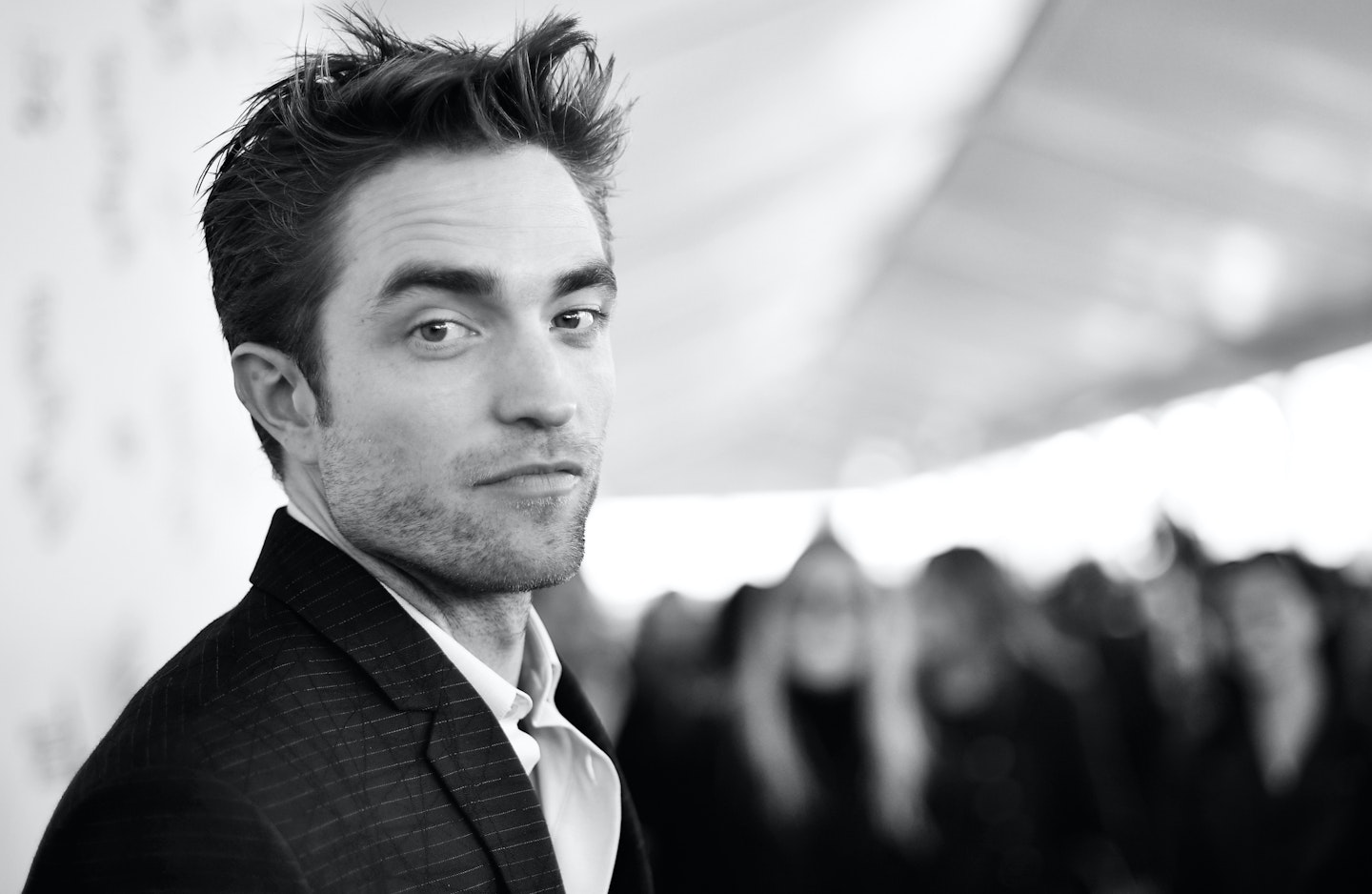 27 of 30
CREDIT: Matt Winkelmeyer / Getty
Robert Pattinson
Bookies' odds: N/AQualifications: Rogue agent. Admirably forging his own way since Twilight with any number of offbeat indie projects made by credible directors, the erstwhile R-Patz might have been a no-brainer to return to the mainstream with Bond... if he hadn't just done so with Batman. Every generation gets a new Batman and a new Bond, but it's almost unthinkable that they'd be the same actor at the same time.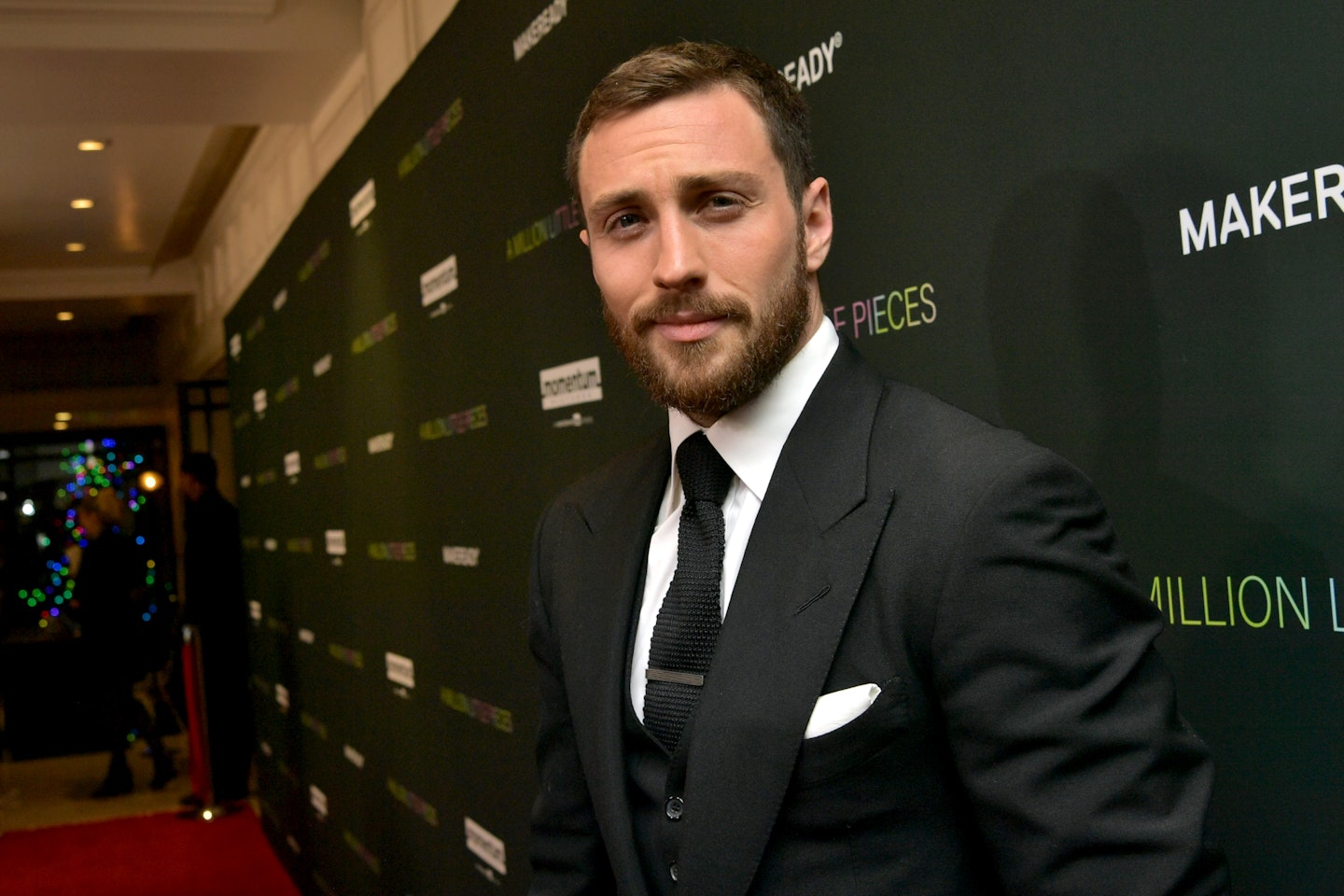 28 of 30
CREDIT: Emma McIntyre / Getty
Aaron Taylor-Johnson
Bookies' odds: 20/1Qualifications: Famous for kicking ass. Shot to fame as the lead in Mark Millar's comic-book parody and its sequel. Won a Golden Globe for his dramatic turn in Tom Ford's Nocturnal Animals. Played a military sergeant in Doug Liman's The Wall and a commander in Christopher Nolan's Tenet. But he's flat-out said he doesn't want Bond and believes he doesn't have the temperament for the circus that goes with the job.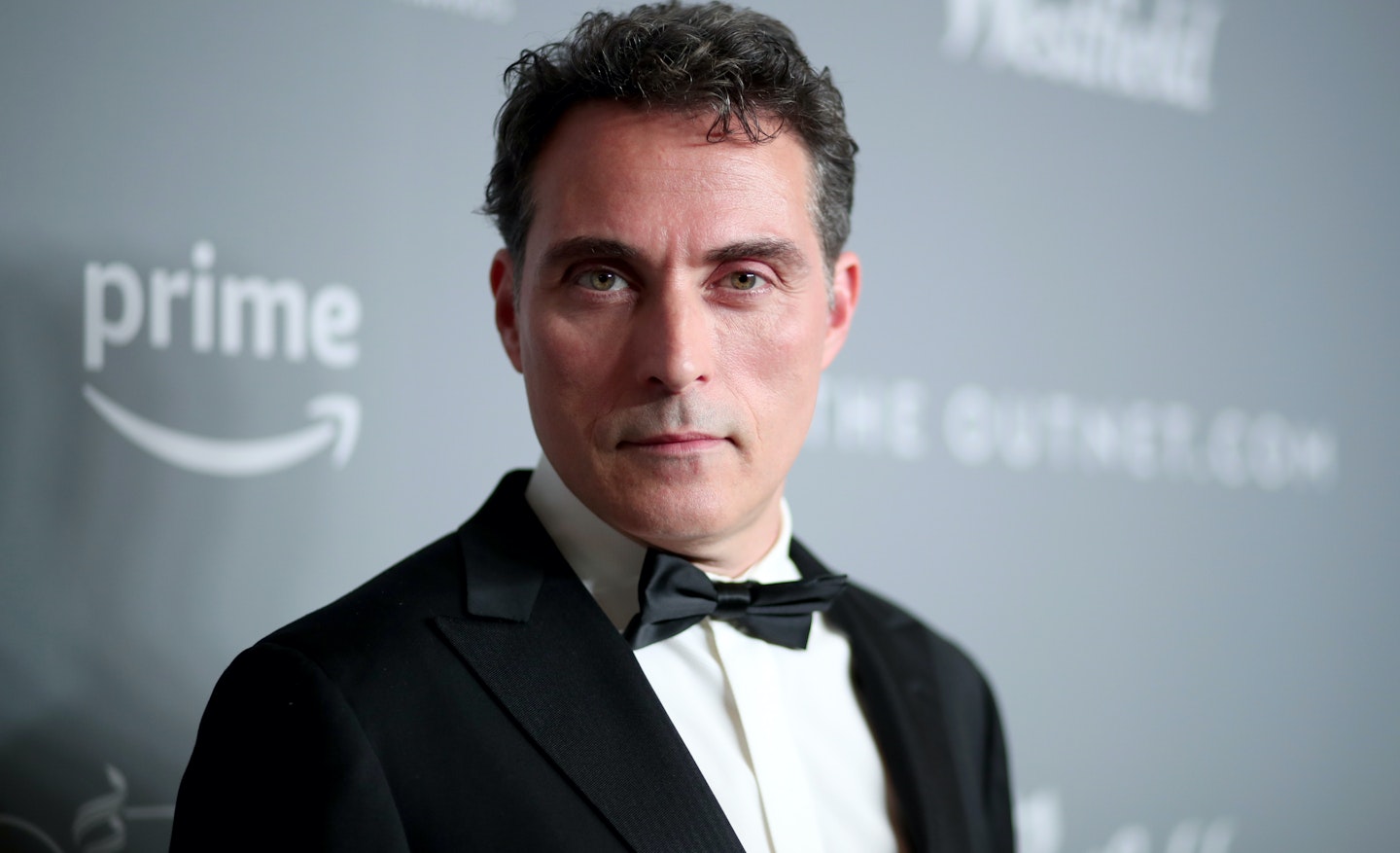 29 of 30
CREDIT: Christopher Polk / Getty
Rufus Sewell
Bookies' odds: N/AQualifications: Appears to be auditioning for Bond every time he's photographed on a red carpet. Sewell played Michael Dibdin's police detective Aurelio Zen on the BBC a decade or so ago with a distinctly Bondian swagger. Plus he read most of Fleming's original novels for Penguin audiobooks at around the same time, so has the vocals nailed as well. Not a likely choice, but not the worst choice either.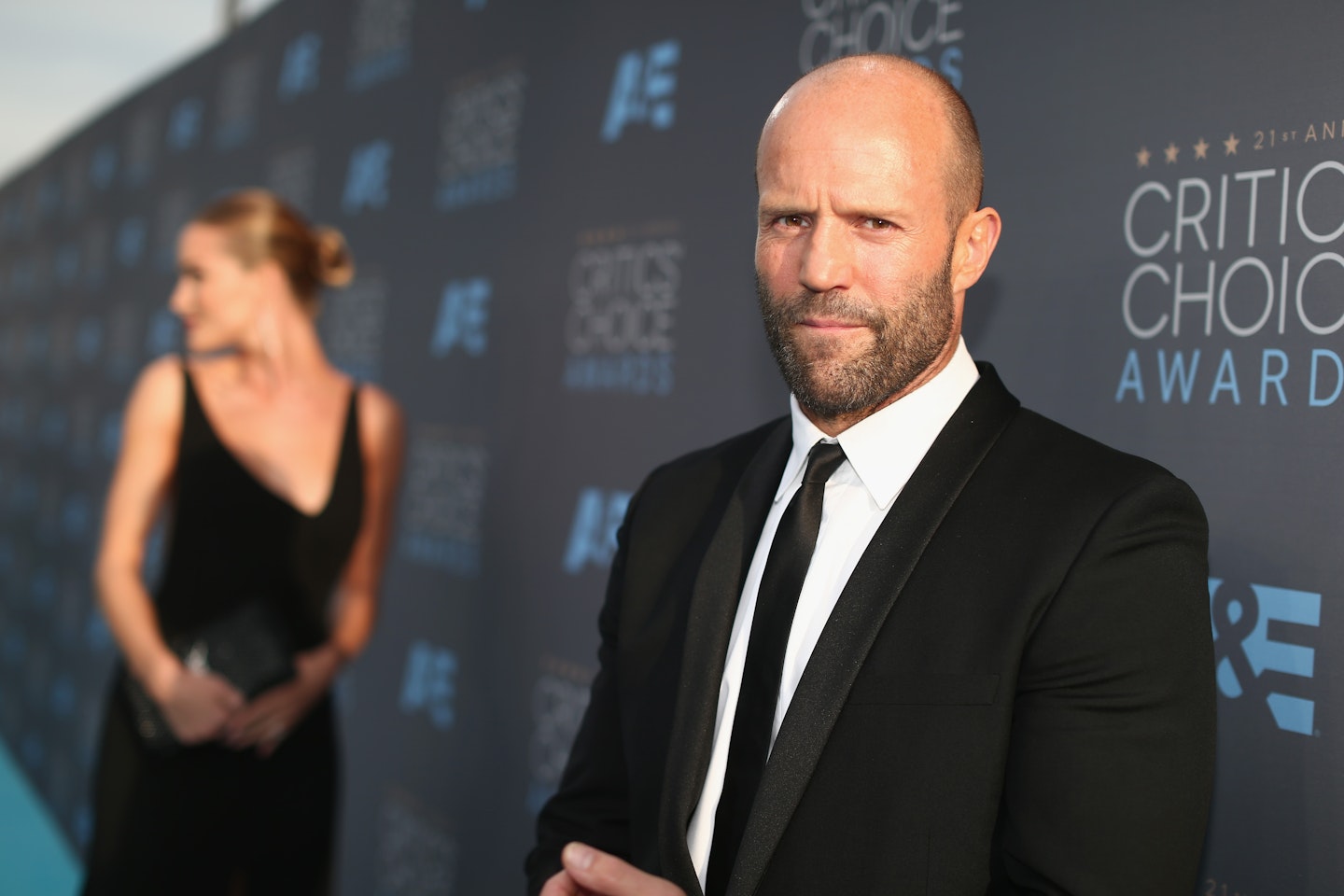 30 of 30
CREDIT: Christopher Polk / Getty
Jason Statham
Bookies' odds: 500/1Qualifications: Spy's inimitable Rick Ford. "I once used defibrillators on myself. I put shards of glass in my fuckin' eye. I've jumped from a high-rise building using only a raincoat as a parachute and broke both legs upon landing, and I still had to pretend I was in a fucking Cirque du Soleil show. I've swallowed enough microchips and shit them back out again to make a computer. This arm has been ripped off completely and re-attached with this fuckin' arm." Case closed.
Note: bookies' odds provided by William Hill and correct as of early May 2021.