As of midnight tonight (Pacific Time, so 8:00am Thursday here), the 160,000 members of the SAG-AFTRA acting unions will be on strike.
That's if a new contract has not been worked out with the Alliance of Motion Picture and Television Producers a body that represents major Hollywood studios and production companies like Warner Bros. Discovery, NBC Universal, Paramount, Sony, Netflix, Amazon, Apple and Disney.
And if the actors do go strike, Hollywood faces its biggest shutdown for more than 40 years. Which, by turn, means the supply of new movies and TV series would begin to dry up and audiences will see the impact in the coming months. Waiting for Marvel to bring you Blade, starring Mahershala Ali? You'll be waiting that much longer! Anticipating the next season of Bad Sisters? Bad news.
Why Would Actors Strike?
Actors have two big, core concerns — compensation and artificial intelligence.
While the A-list likes of Tom Hanks and Meryl Streep can ride out any potential shut down and don't have to worry quite as much about residual payments, it's the rank-and-file actors, the ones who need to keep working an earning residuals on their various jobs to stay afloat.
"You have to make $26,000 a year to qualify for your health insurance and there are a lot of people who get across that threshold through their residual payments," Matt Damon told Reuters at an Oppenheimer press event. "There's money being made and it needs to be allocated in a way that takes care of people who are on the margins."
Most actors are also concerned about the rise of AI as a way for studios to replace human performers with digitally generated equivalents.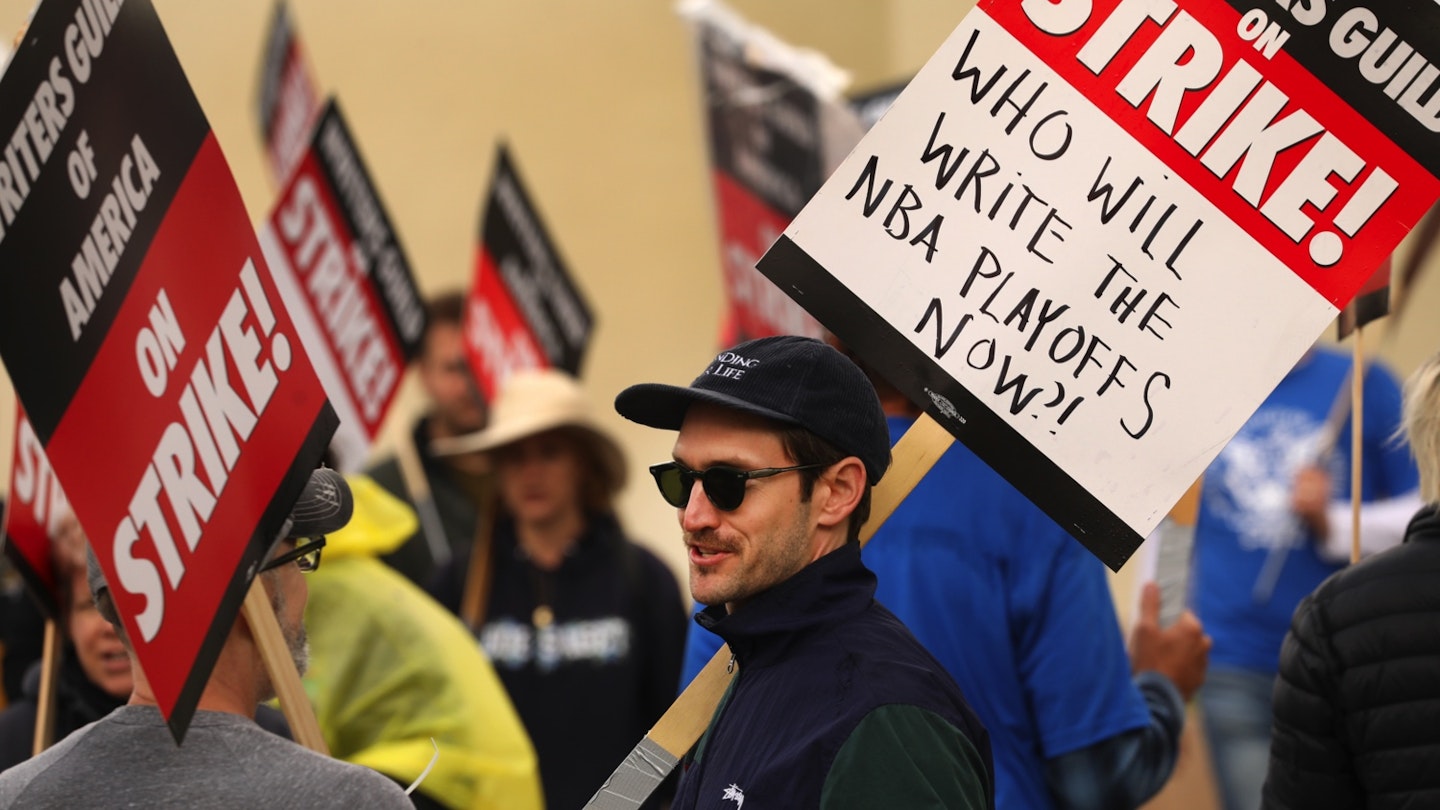 Writers' Strike
Any potential industrial union by performers, of course, would compound the effect of the strike already in progress by members of the Writers Guild of America.
Covering most of the professional writers in Hollywood (those who only write animated movies and shows are covered by the Animation Guild), the guild's contract ran out in April and its members have been on strike since 2 May after six weeks of negotiations failed with AMPTP.
Writers are on strike for similar reasons to actors, though their issues are also much more complex.
At the core is compensation and staffing levels. Studios and other production entities have been reducing the number of writers in writing rooms and writers have faced increasing challenges in finding steady employment.
The rise of streaming has seen a growth in mini rooms, short-lived writing collectives that plot out smaller seasons of shows that only run 8-10 episodes, a far cry from the era when almost all shows were on the networks, meaning nine months of steady employment, a chance to learn the craft and rise up the ranks. Instead, writers are forced to string together smaller jobs to try and make ends meet, with many forced to find other gigs to help keep them from losing homes or being unable to feed their families. Most of those below the bigger show-running level have been suffering.
And with the shorter streaming series, not to mention various cost-cutting drives, comes a huge reduction in residual payments for work completed.
Add to that the spread of "creative" Hollywood accounting to include the trick of wiping shows from servers to avoid paying future fees and taking tax write-offs (or selling them off to other companies, which also circumvents the payment of residuals). Recent examples have included the likes of Grease: Rise Of The Pink Ladies and Star Trek: Prodigy at Paramount+ and Willow on the Disney+ service. And that doesn't account for the fact that, far from being cash cows, the various streaming services have been losing money for their corporate owners.
And then there's AI, which is already a big concern for writers as studios look to cheaper alternatives to churn out scripted content. The likes of ChatGPT at a much more advanced level than anything that might generate synthetic actors who can perform.
The writers' strike has already had a big impact on the studios, with movies delayed and TV shows moved around the schedules, replaced by reality offerings and anything already in production that doesn't rely so heavily on WGA guild members. If it continues — and if the actors join them on the picket lines full time – then it spells a period of near total shutdown.
The last dual strike occurred in 1960, when members of the WGA and the Screen Actors Guild called work stoppages in a fight over residuals from films sold to TV networks.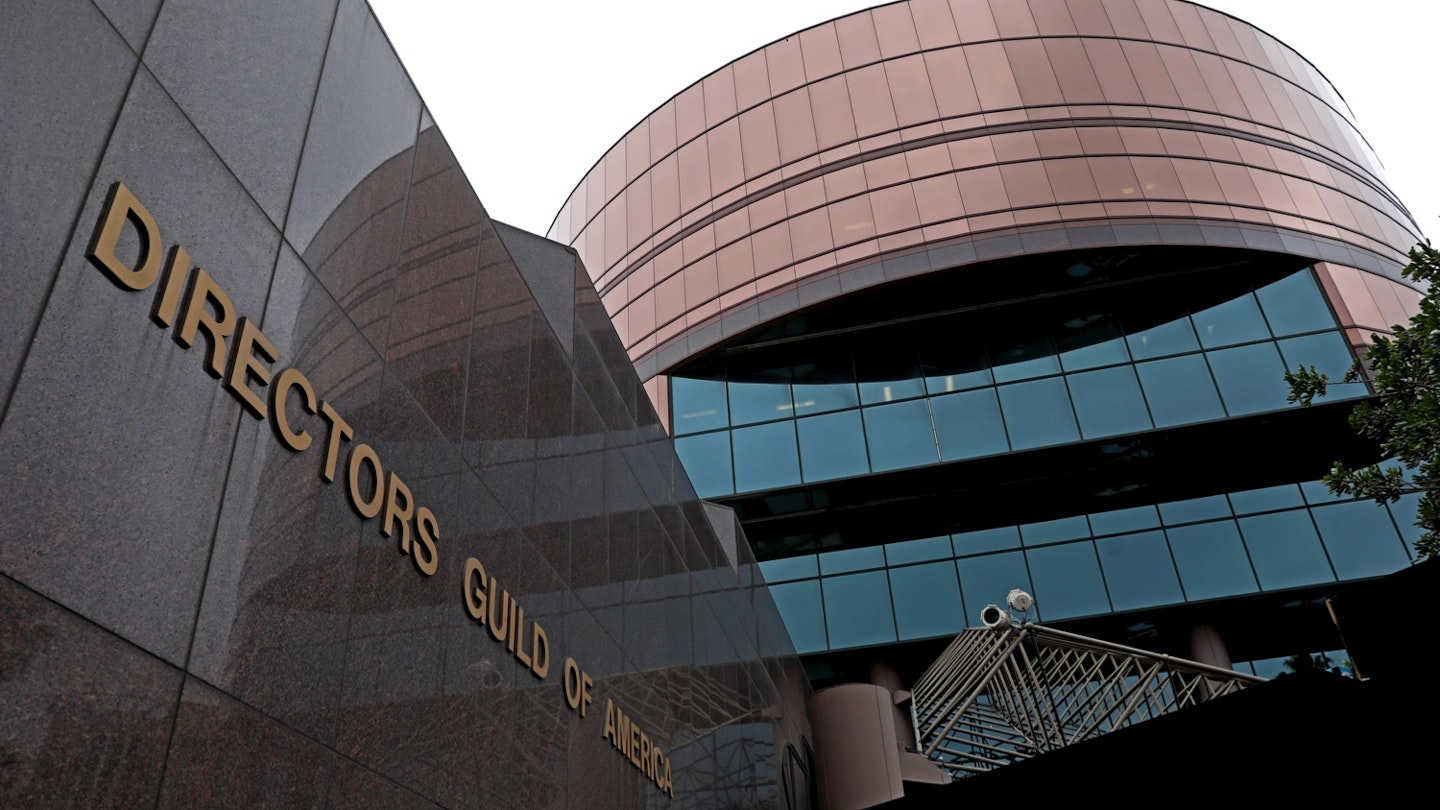 Directors Guild of America Deal
Directors are not included in those striking as they've already struck a deal with AMPTP, albeit one that many members have rejected as a bad idea. It passed, and therefore they'd continue working.
Yet with no new scripts in hand and no actors to perform them, the directors and other crew members would be just as unable to make movies and TV shows.
And even when the strikes end (assuming the studios are willing to offer fair deals), the resulting schedule clashes for talent availability and soundstage space means the chaos will continue for some time.