Even late into his career, Steven Spielberg is heading into new territory as a filmmaker. Fresh from entering the virtual reality frontier in his popcorn adventure Ready Player One, he's now tackling his first full-blown musical with a new take on West Side Story. Here's everything you need to know.
What is West Side Story
West Side Story is a musical by Stephen Sondheim and Leonard Bernstein. It's an updated and relocated retelling of Shakespeare's Romeo and Juliet. The feuding families become warring New York City gangs – the white Jets led by Riff and the Puerto Rican Sharks, led by Bernardo. Their hatred escalates to a point where neither can coexist with any form of understanding. But when Riff's best friend (and former Jet) Tony and Bernardo's younger sister Maria meet at a dance, no one can do anything to stop their love. Maria and Tony begin meeting in secret, planning to run away.
Then the Sharks and Jets plan a rumble under the highway – whoever wins gains control of the streets. Maria sends Tony to stop it, hoping it can end the violence. It goes terribly wrong, and before the lovers know what's happened, tragedy strikes and doesn't stop until the climactic and heartbreaking ending. The 1961 original, directed by Robert Wise and Jerome Robbins and adapted from the 1957 stage musical won 10 Oscar awards. Its haul included Best Picture, Best Director (shared for the first time), Best Adapted Screenplay for Ernest Lehman and Best Supporting Actress for Rita Moreno.
Why is Steven Spielberg remaking West Side Story?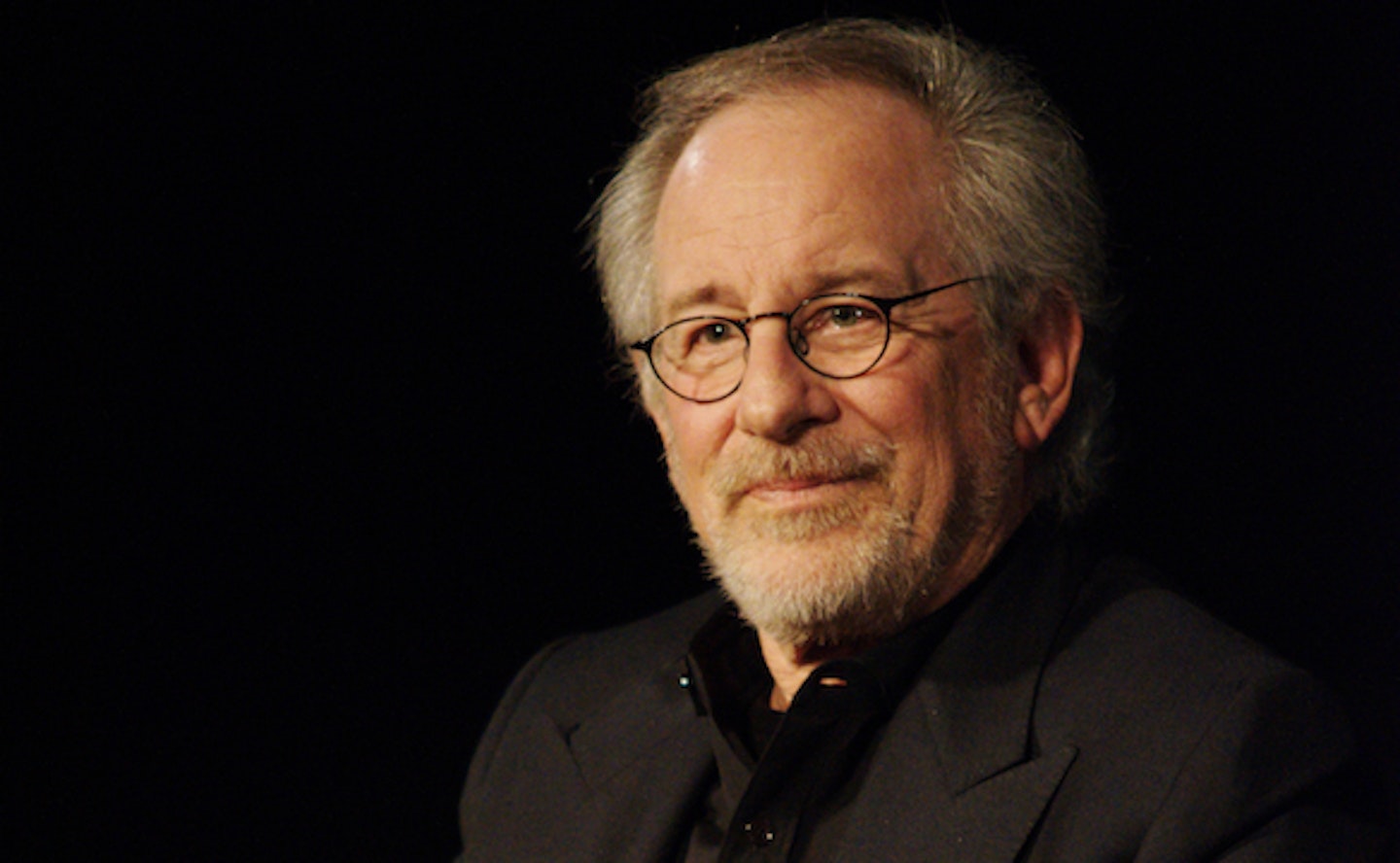 While it's been filmed brilliantly before, West Side Story is first and foremost a stage musical, first performed in 1957. Spielberg's film isn't a remake of Wise & Robbins' version (which itself makes several changes to the dialogue, running order and who-sings-what of the stage version): it's a new adaptation of the source. The screenwriter is Tony Kushner, who worked with Spielberg previously on Munich and Lincoln.
Spielberg doesn't like to talk about works in progress, but Kushner has been happy to. "Our version is not meant to wipe out the original film, which is a masterpiece," he says. "I think people will find a new way to love the story and to love the songs through our interpretation. I don't know if 'gritty' is necessarily the right word, but there are aspects of urban life in '57, '58, '59 that weren't touched on in the 1961 movie. But it's definitely the Jets and the Sharks. It's New York City. The way I approached it and the way Steven is approaching it is using the great text: the Leonard Bernstein score, which is arguably the most beautiful score ever written for musical theatre, and Arthur Laurents's original book is a masterpiece. And we started building from that. There are many different versions possible of a great work of art like West Side Story."
Who stars in the new West Side Story?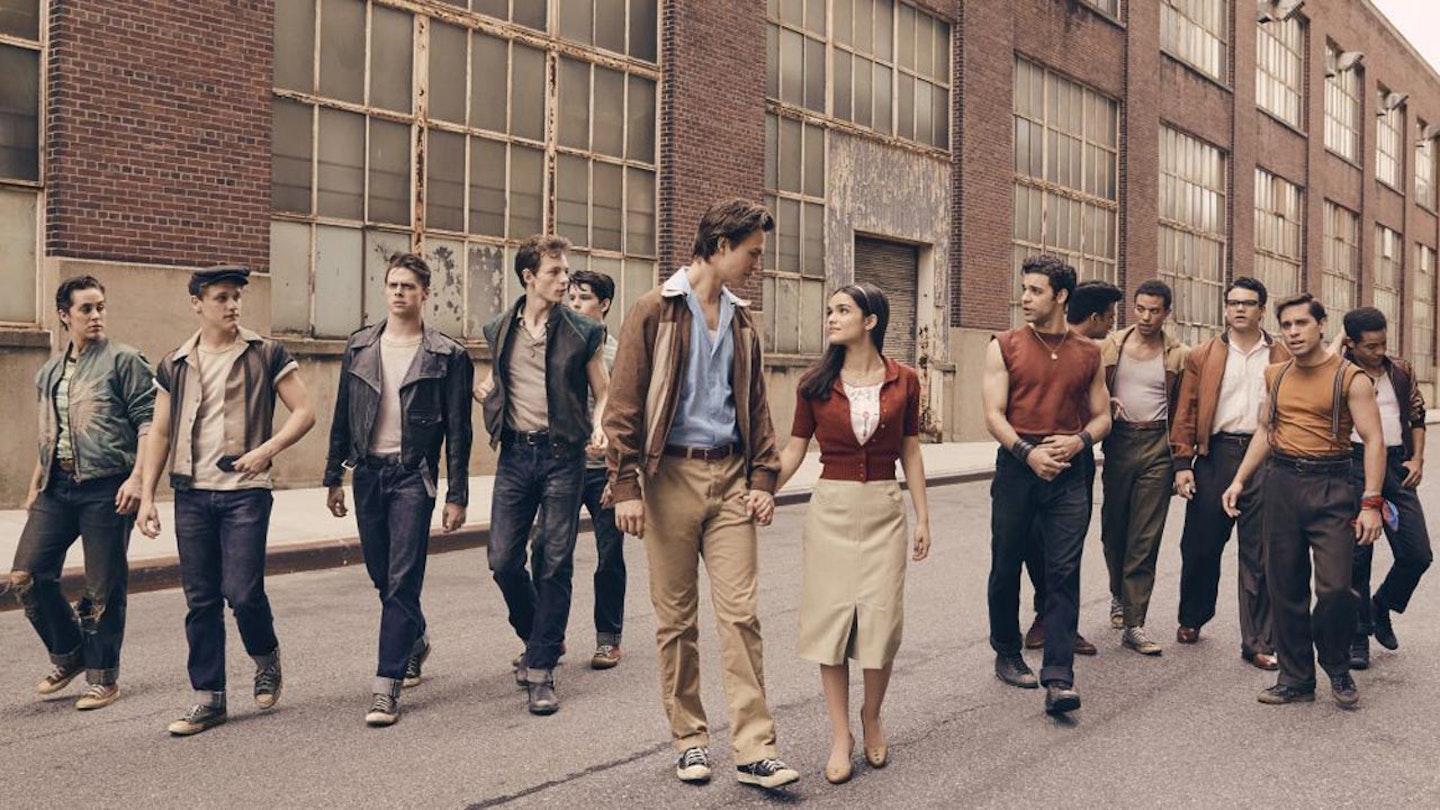 West Side Story's central star-cross'd couple, Tony and Maria, are this time played by Ansel Elgort and newcomer Rachel Zegler. The young cast largely consists of up-and-comers, but elsewhere the film has the likes of Corey Stoll and Brian d'Arcy James on board. Plus Rita Moreno, who starred as Anita in the 1961 version, returns in a reimagined role here as Valentina – named "Doc" in previous versions – who owns the corner store where Tony works.
"I'm so happy that we've assembled a cast that reflects the astonishing depth of talent in America's multifaceted Hispanic community," says Spielberg. "I am in awe of the sheer force of the talent of these young performers, and I believe they'll bring a new and electrifying energy to a magnificent musical that's more relevant than ever."
When is the new West Side Story released?
West Side Story will arrive in UK cinemas in December 2020.