It's been nearly four years since the release of Quentin Tarantino's last film, the brutal Western The Hateful Eight. Now the filmmaker is back with Once Upon A Time In Hollywood, having assembled what is, even for Tarantino, an extraordinary ensemble cast. Here's everything you need to know about one of 2019's most anticipated releases.
What is Once Upon A Time In Hollywood?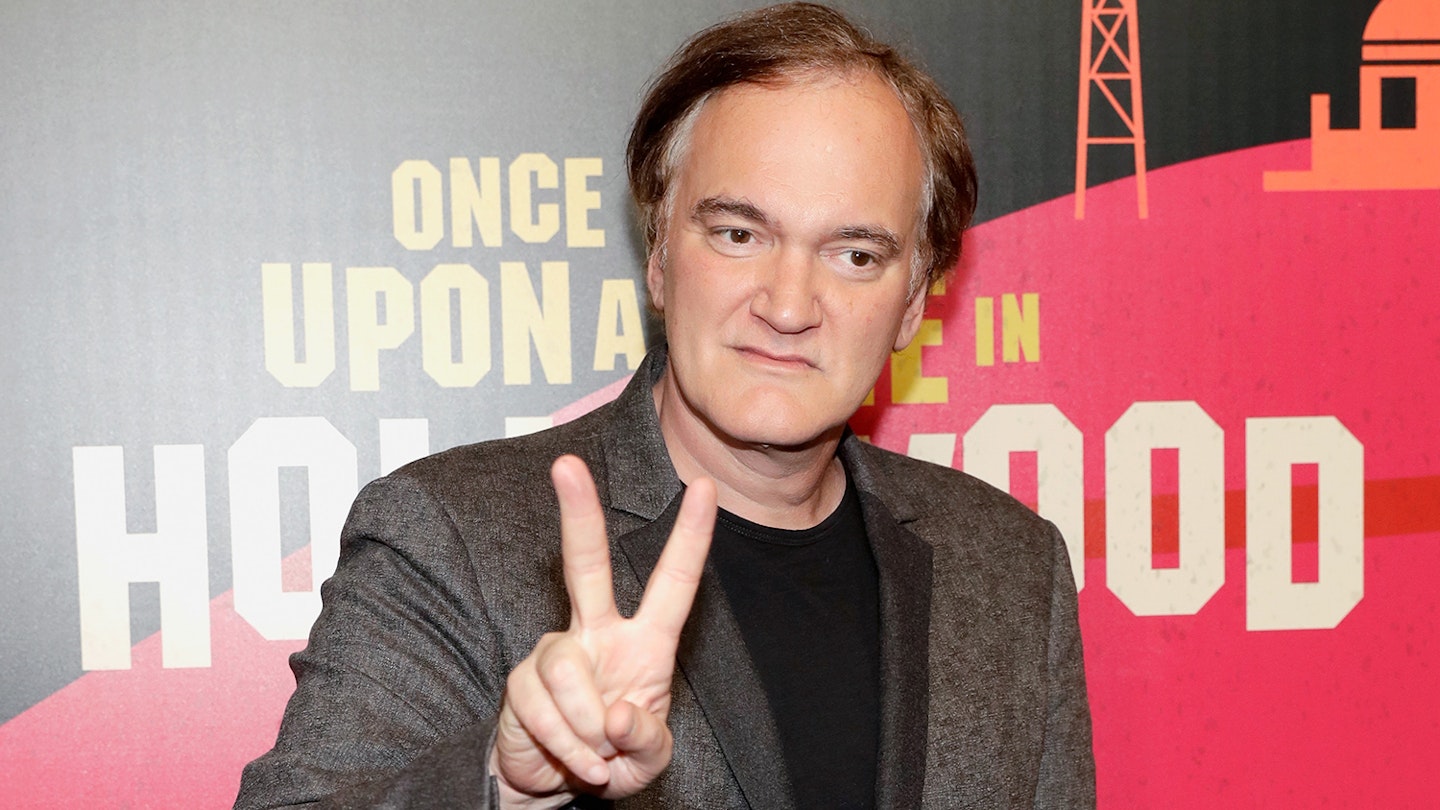 Once Upon A Time In Hollywood is officially being touted as Quentin Tarantino's ninth film (a number that counts both Kill Bill movies as one and doesn't include his contribution to Four Rooms). It's an ensemble drama set around Hollywood in the late 1960s with the Tate-Labianca murders part of its weave.
"I've been working on this script for five years," said Tarantino, "as well as living in Los Angeles County most of my life, including in 1969, when I was seven years old. I'm very excited to tell this story of an LA and a Hollywood that don't exist anymore."
In the wake of the Harvey Weinstein scandal, Once Upon A Time In Hollywood marks Tarantino's first film away from The Weinstein Company. Sony ultimately won the rights to release it, reportedly in exchange for a guaranteed $95m budget, and final cut and a whopping 25% of the gross profits for Tarantino.
What were the Tate–Labianca murders?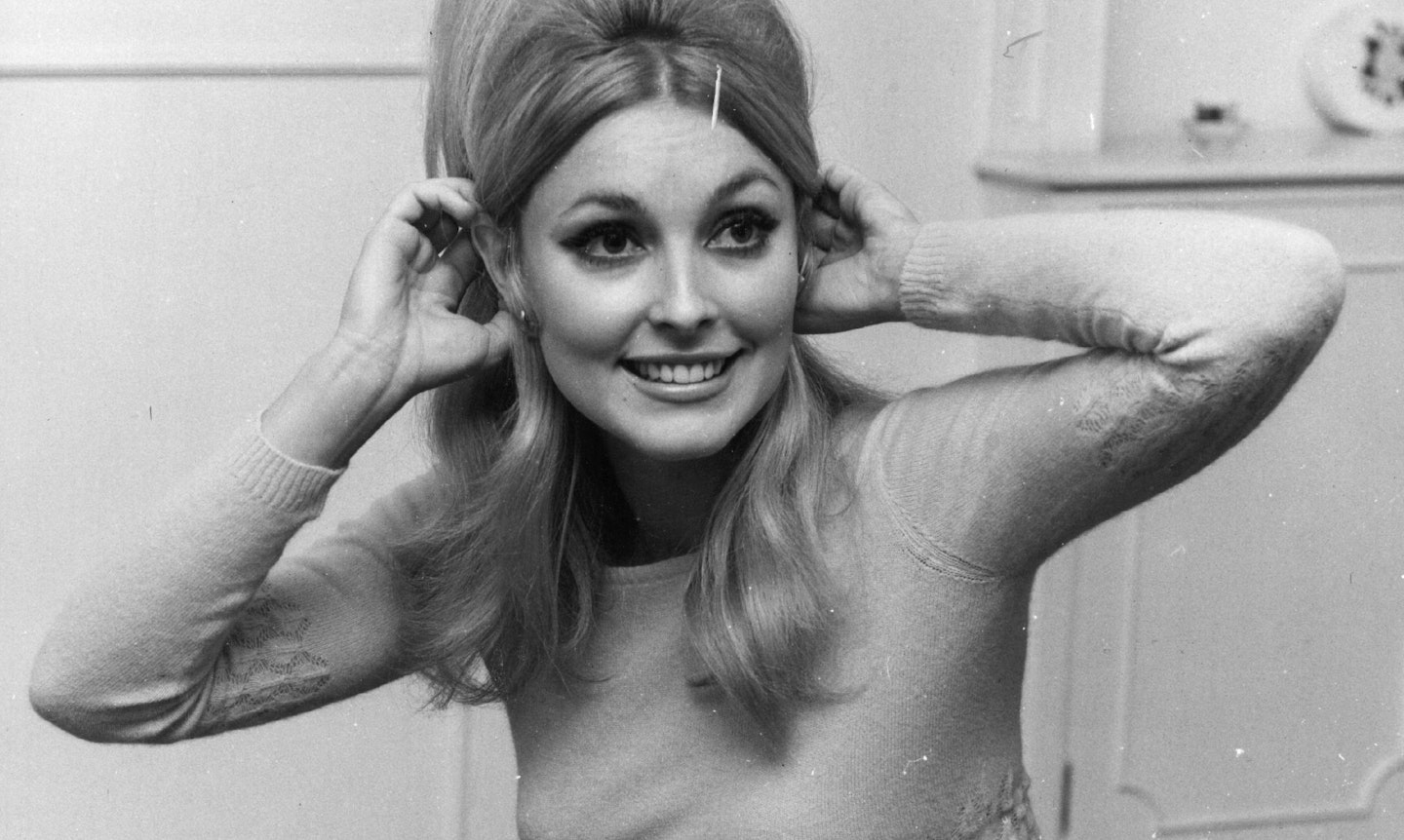 The Tate-Labianca murders took place across two terrible LA nights in 1969. Sharon Tate, Jay Sebring, Wojciech Frykowski, Abigail Folger and Steven Parent were all brutally murdered in a home invasion by Tex Watson, Susan Atkins, Linda Kasabian and Patricia Krenwinkel at a house on Cielo Drive on 8 August. The killers were acting under the influence of self-styled counter-culture guru Charles Manson, leader of the so-called Manson Family. The following evening, six more Family members, accompanied by Manson himself, butchered Leno LaBianca and his wife Rosemary at their house on Waverly Drive.
The events marked a sour endpoint to the swinging sixties, particularly since Manson and the Family seemed to be part inspired by lyrics from The Beatles' White Album (the Family were preparing for an apocalyptic scenario that Manson dubbed "Helter Skelter"). There's been a morbid fascination with Manson and his Family ever since.
Is Once Upon A Time In Hollywood a true story?
No, not as such. It's a mostly fictional story using real events as its backdrop, and many "real" characters. The widely shared official synopsis is: "A faded TV actor and his stunt double embark on an odyssey to make a name for themselves in the film industry during the Manson Family's reign of terror in 1969 Los Angeles." The pair happen to live next door to actress Sharon Tate.
Given Tarantino's predilection for on-screen violence, there was concern from some quarters about the maverick director tackling a subject that would seem to call for a tact and sensitivity he's rarely – if ever – shown. Tarantino was quick to clarify that the film is not about the Manson murders per se, but is simply an ensemble film set during that time period: the dark and disillusioning end of the idealistic 1960s. "It's not Charles Manson," he said. "It's 1969."
Who is starring in Once Upon A Time In Hollywood?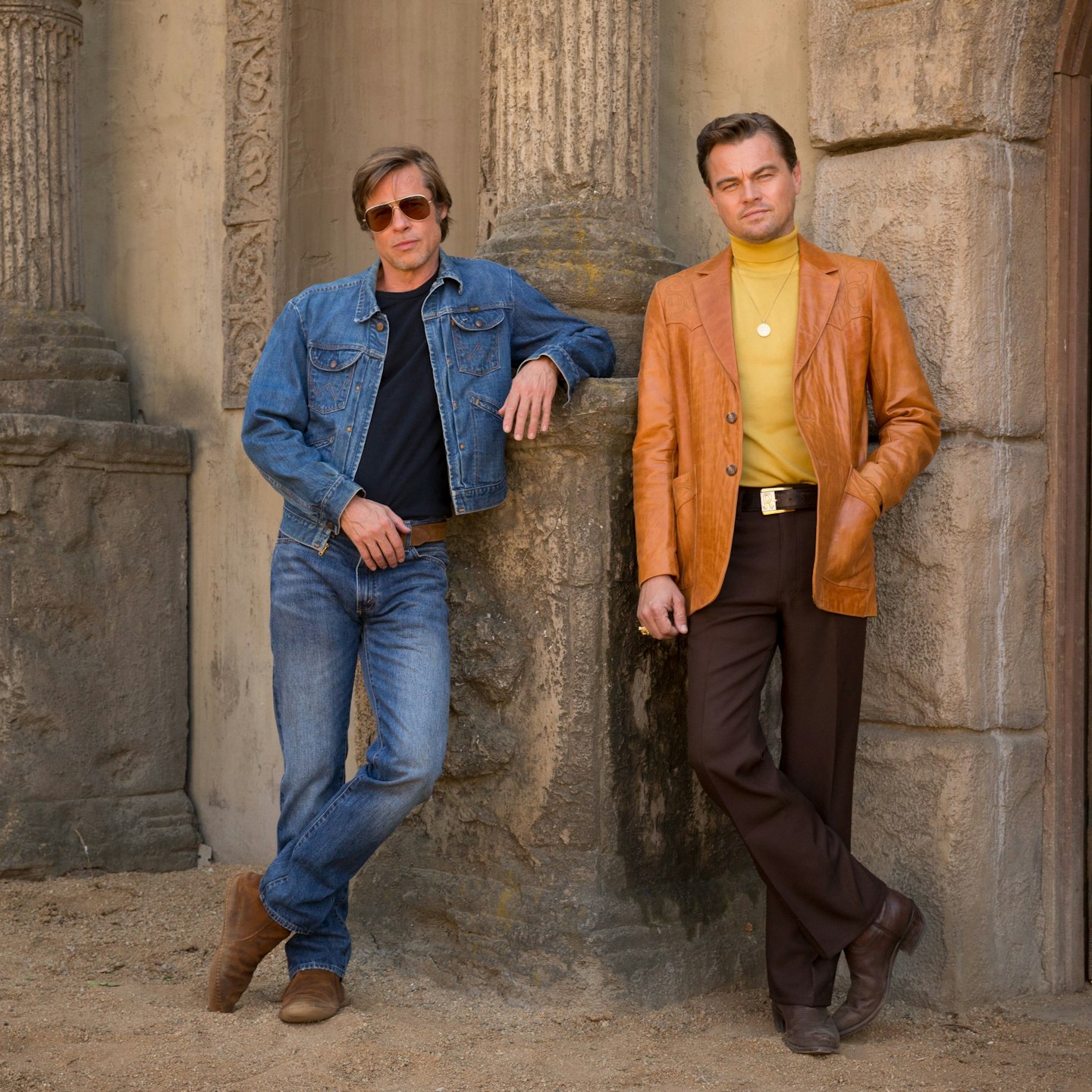 Leonardo DiCaprio plays Rick Dalton, an actor who has had a successful career in TV Westerns, but is now washed up and struggling to break into movies in an industry he no longer recognises. This is DiCaprio's second film with Tarantino following Django Unchained. Dalton is a fictional character, although a real actor called Rick Dalton did have a bit-part in William Friedkin's To Live And Die In LA (his sole IMDb credit). That's the sort of minutiae that Tarantino is likely well aware of.
Brad Pitt plays Cliff Booth, Dalton's long-term stunt double and friend. This is Pitt's second film with Tarantino following Inglourious Basterds. Cliff is based on a real-life stuntman who died in the 1970s. "He was indestructible... he scared even stunt people," says Tarantino. The movie version is an ex-commando who drifted into movies but backed the wrong horse: Rick being on the skids means that Cliff is too. "Cliff eats if Rick eats," says Pitt, "and if Rick's going hungry, Cliff's definitely going hungry."
Margot Robbie plays Sharon Tate, the actress who lives next door to Dalton. Tate was, in real life, a model and actress who appeared in shows like The Beverly Hillbillies and The Man From UNCLE, and in Roman Polanski's gothic horror spoof The Fearless Vampire Killers in 1967. Tate and Polanski married in 1968. She was eight months pregnant when Manson's droogs hanged her and stabbed her 16 times on 8 August, 1969.
Tate's sister Debra had conversations with Tarantino, and was persuaded that the director's intentions were not "tacky and exploitative". "This movie is not what people would expect it to be when you combine the Tarantino and Manson names," she told celebrity gossip site TMZ. "She liked the script... when she saw where we were coming from, she was down with it," says Tarantino. She approved of Robbie's casting to the extent that she even lent the actress some earrings and a ring that once belonged to Sharon.
Robbie posted the first image of herself in character on 6 August, 2018 (above). "Sharon embodies the best parts of the '60s," she told Empire. "She had this kind of hippy nature... and yet she was a huge up-and-coming star in Hollywood, in the inner circle that Rick Dalton craves. This film is a celebration of her life... and you get a lot of time with her."
Rafal Zawierucha plays Roman Polanski.
Al Pacino plays Marvin Schwarz, Rick Dalton's agent. This is a fictional character, but there was a real Marvin Schwartz (with a t) who produced some films in the 1960s, including John Wayne's The War Wagon and Burt Reynolds' 100 Rifles. And speaking of Reynolds...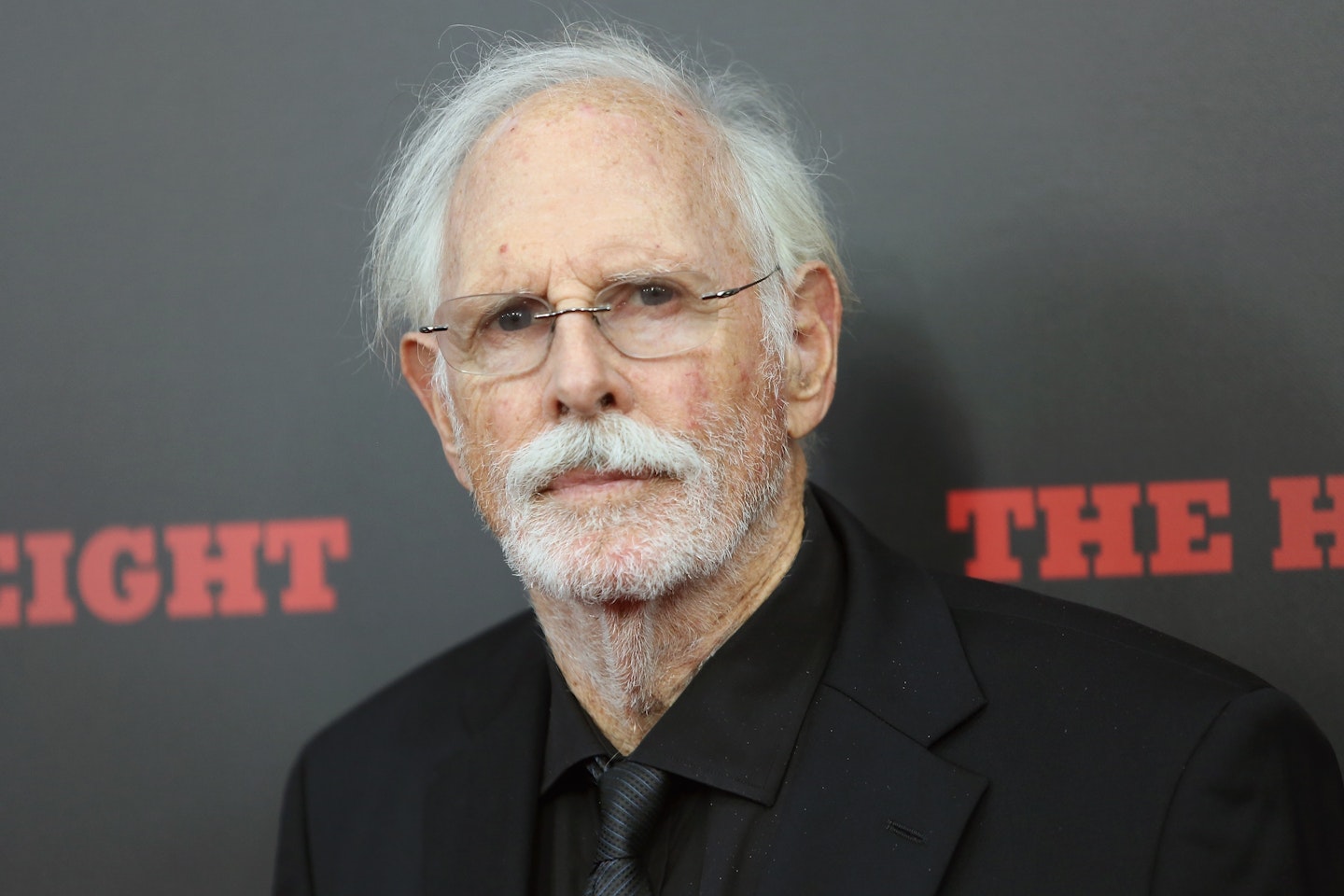 Bruce Dern plays George Spahn, inheriting the role from the originally-cast Burt Reynolds, who died before the start of filming. Spahn was the real-life ranch owner who rented his land to studios for Western locations. Manson and the Family lived on Spahn's property for a time, reportedly paying the rent in daily chores and sexual favours from female Family members.
Damian Lewis plays Steve McQueen, the iconic actor who, by 1969, had already starred in The Magnificent Seven, The Great Escape and Bullitt.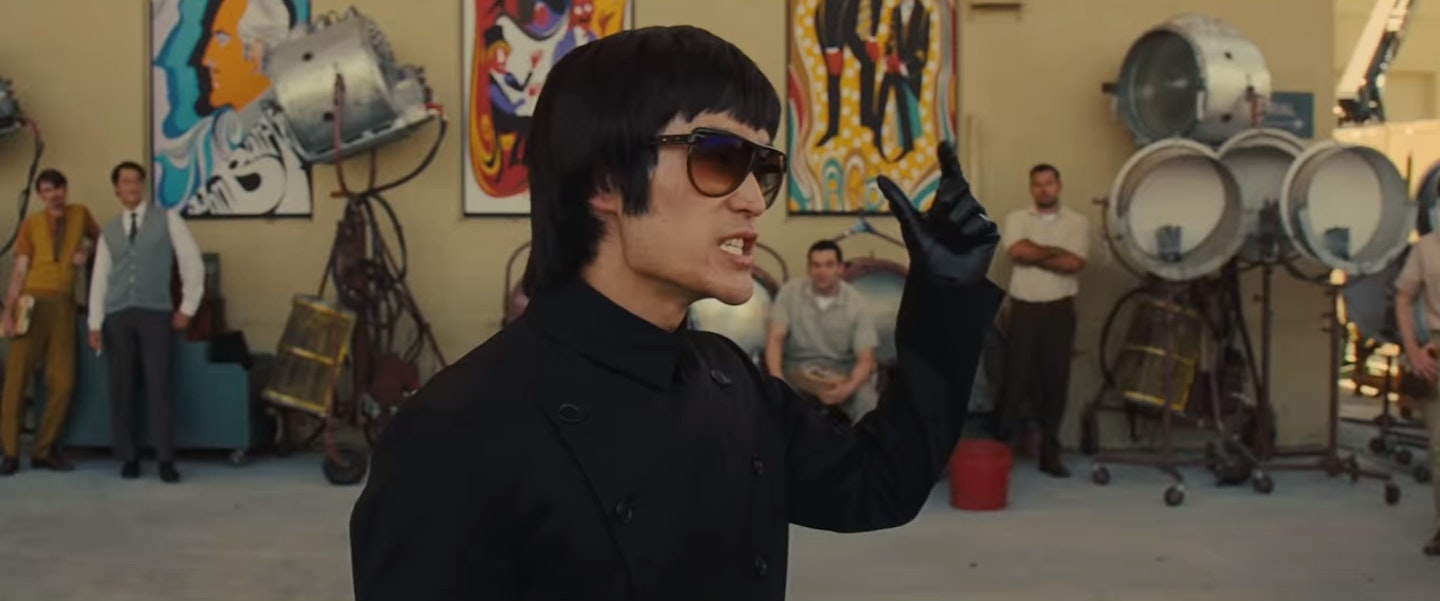 Mike Moh plays Bruce Lee, the future martial arts legend. At the time the story takes place Lee was best known in the States as The Green Hornet's sidekick Kato, but he had also been a fight choreographer for movies, including The Wrecking Crew which co-starred Sharon Tate.
Damon Herriman plays Charles Manson. Unusually, Herriman also plays Manson in the second season of David Fincher's Netflix seriesMindhunter. Should he be flattered that two separate filmmakers thought he'd be perfect for that role?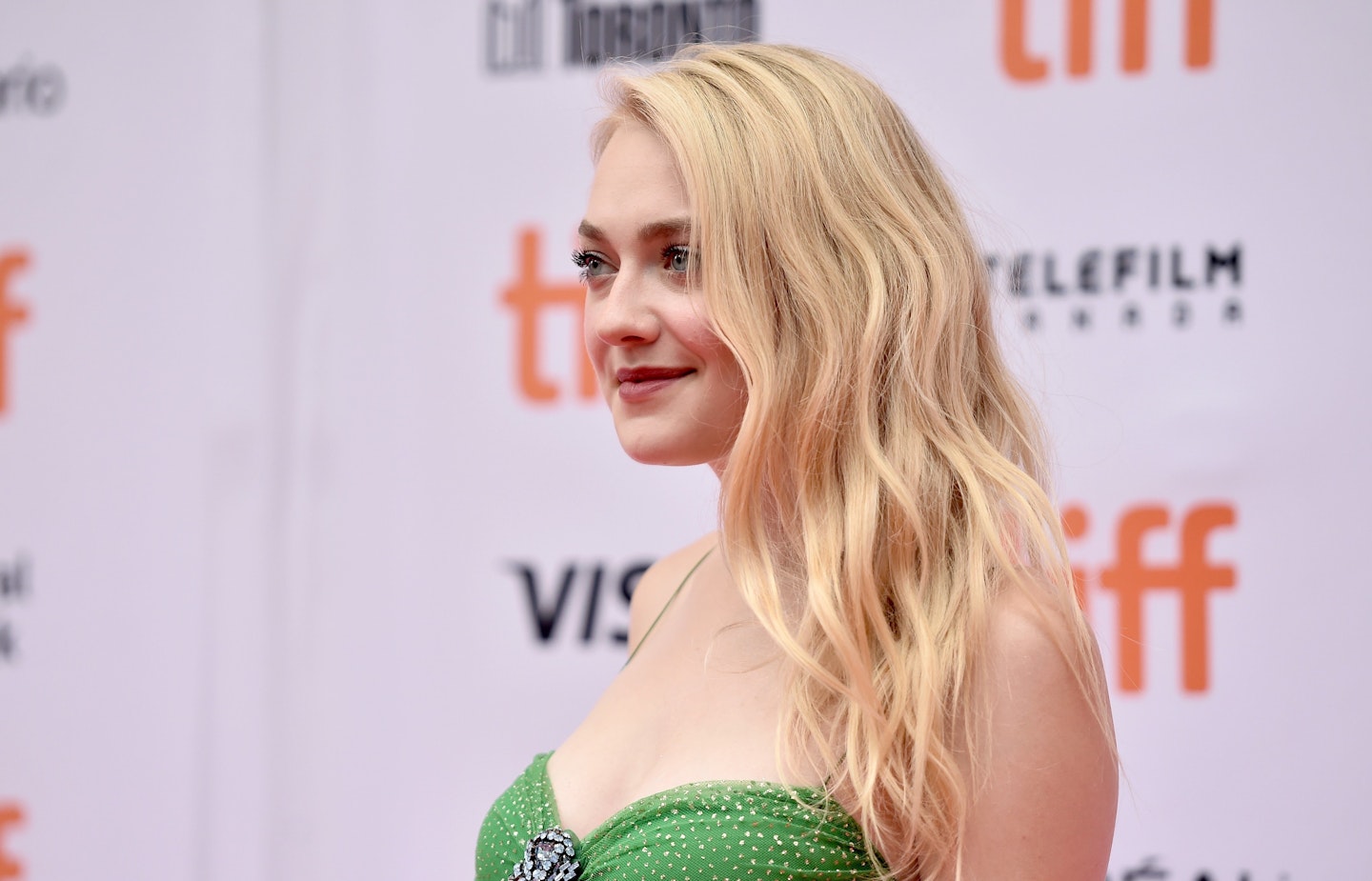 Dakota Fanning plays Lynette Fromme, the Manson Family member nicknamed "Squeaky" (because of her vocal reactions to Spahn). She wasn't involved in the Tate-Labianca murders, but was jailed for life in 1975 for plotting the assassination of US President Gerald Ford.
Emile Hirsch plays Jay Sebring, the Hollywood hairstylist. A friend of Steve McQueen and former boyfriend of Sharon Tate, he was murdered at the same time as the actress.
Luke Perry plays Wayne Maunder, the real-life star of the Western TV shows Custer and Lancer. Tarantino has put Dalton into Lancer, and even bought the rights to the venerable show.
Nicholas Hammond plays Sam Wanamaker, the actor and director. Wanamaker mostly worked in the UK having fled America during the McCarthy hearings. But his occasional forays back to the US included directing Maunder in Custer. And yes, that is the Nicholas Hammond that played Spider-Man on TV in the '70s.
Also confirmed as appearing in the film, either in unnamed roles or in roles where the names currently mean nothing to us, are: Zoë Bell, Tim Roth, Michael Madsen, Kurt Russell, Timothy Olyphant, James Marsden, James Remar, Clifton Collins Jr, Scoot McNairy, and Spencer Garrett.
When is Once Upon A Time In Hollywood released?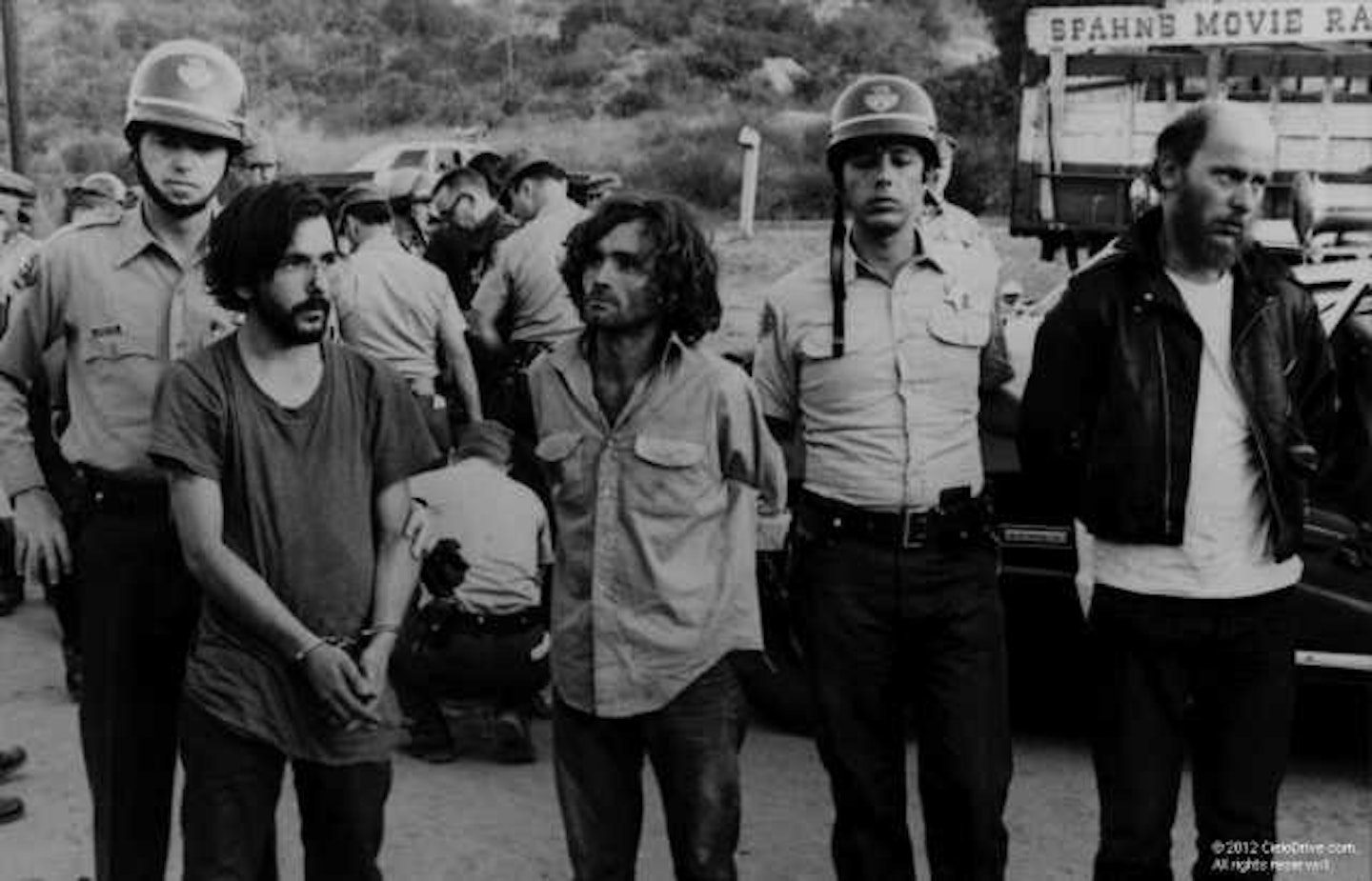 Compounding fears that Tarantino's treatment of Sharon Tate's murder might be crass and/or tone deaf, Once Upon A Time In Hollywood's original release date was the fiftieth anniversary of her killing. Thankfully, that is no longer the case, and the US release date is now two weeks earlier than originally planned, on 26 July, 2019.
Trailers
Posters