In Women Talking, a group of sexual abuse survivors meet to discuss how to move forward. We brought director Sarah Polley together with her cast to talk strength and power.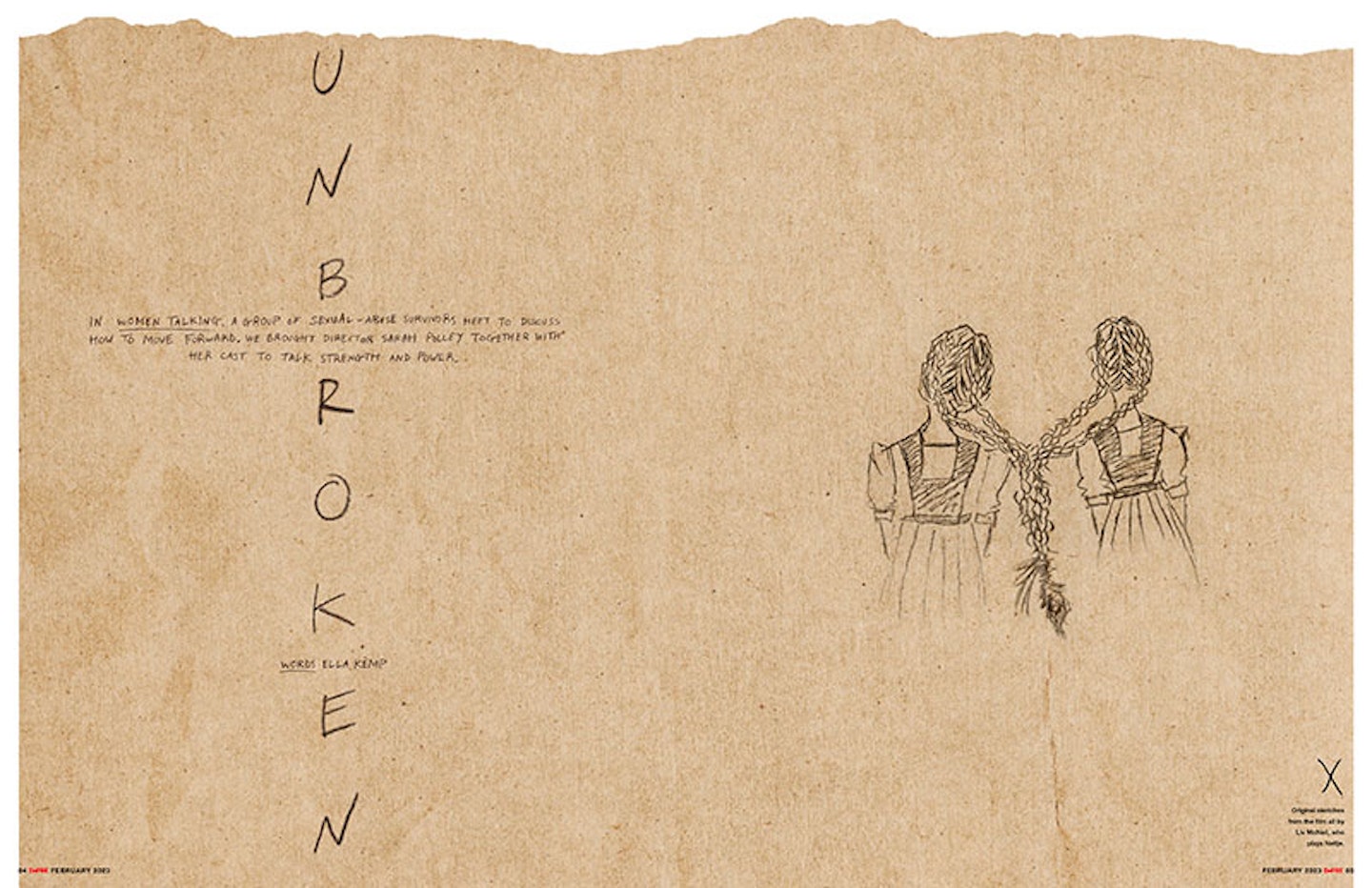 Read an extract from our exclusive February 2023 issue feature below, or read the full article here.
Sarah Polley's Women Talking begins in a hayloft in a Mennonite (an Anabaptist Christian denomination) colony, where nine women talk about how to move past sexual abuse at the hands of men. Adapting Miriam Toews' 2018 novel of the same name, it presents countless parallels with our world: the #MeToo movement, of course, which began a year before the book was published, but also the routine silencing and reducing of women to little more than tools and muses — a practice that permeates a patriarchal society.
Stars Claire Foy, Jessie Buckley and Rooney Mara play the most vocal in the colony, protecting their young and looking to a new future. Empire sat down with them and Polley to hear them talk — with passion, sometimes anger, but always hope — about the power of women, and how to build a better world together. Read a short snippet of that conversation below:
How did this material touch you, having dealt with micro- and macro-aggressions yourselves, in the film industry and beyond?
Sarah Polley: The book went through me like a bullet. It raised so many earth-shattering philosophical questions that we've all been grappling with over the last five or six years, and it shattered a lot of assumptions about my own beliefs. I just found myself in this constant mode of questioning after reading it.
Rooney Mara: I was so grateful for this story, because there was such nuanced conversation in there about things that I thought about all the time, but I wasn't able to have those conversations with people in real life.
Polley: Yeah, it's also pulling back and giving a bird's-eye view and asking questions around faith, forgiveness, individual culpability versus systemic injustice, and hierarchical systems of power. It becomes a much bigger conversation. It feeds into this conversation about gender-based violence, but actually, it's about everything and all of us.
Claire Foy: It's so true that [the issues] all feed into one another, which I think is very rare. I can't tell you how much the experience has changed me and also how much it's changed how I view the industry.
To read this article in full, become an Empire member. You'll never miss an issue, be able to read every issue in full either on the website or in the app, PLUS you'll get access to member-only content and rewards.