"The Magicians asks the question, if the Harry Potter series left off when the characters have essentially graduated high-school, what would've have happened to Harry Potter when he went to college and graduate school?"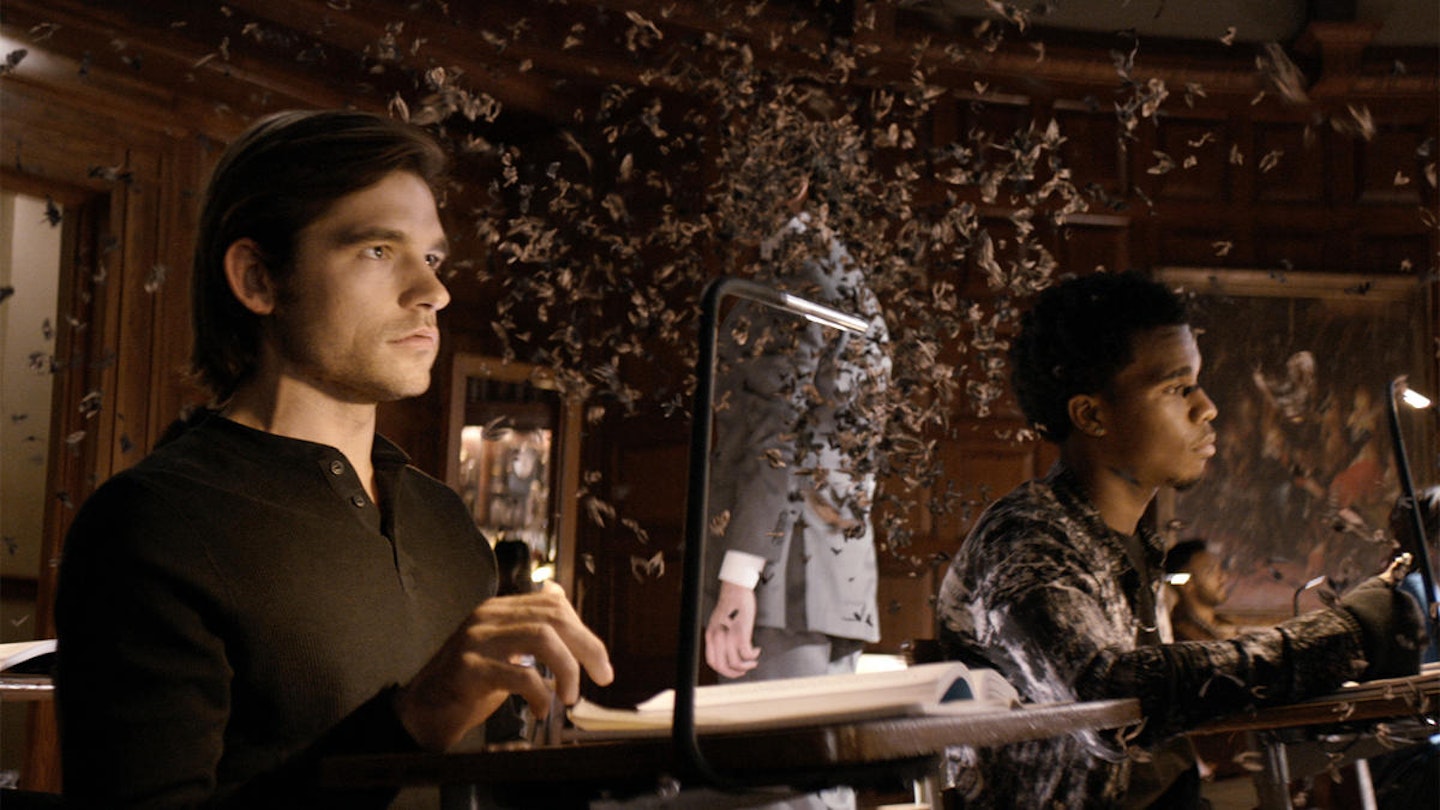 That analogy is offered by Sera Gamble, executive producer of The Magicians, the Syfy series based on Lev Grossman's best-selling trilogy. "Those are questions," she continues, "that the fans of stories like that ask themselves, because we all grow up and we apply the circumstances of our lives to those stories. That's what The Magicians does."
Adds executive producer John McNamara: "What Lev has done is unique. He's taken characters that could be in a Jonathan Franzen novel or on a Lena Dunham TV show — really layered, interesting and real characters of 2016 — and put those people into a world that is utterly fantastic, and utterly imaginative, about and populated with fantasy. And we follow his rule that magic is never the true solution to a character's dilemma emotionally. Magic doesn't make things better. Actually, it makes things more complicated, in a weird way. The Magicians takes what is a zeitgeist need in human beings right now for fantasy and turns the entire precept inside out. We're going to show you that, yes, fantasy is fun, but it can also screw with your emotions to the point where it's not fun anymore."
Dealing with emotions played an important role in the development of Grossman's writing in the first place. A journalist by trade, he began authoring novels on the side, the results of which were Warp (1997) and Codex (2004). Neither really connected with readers, although that changed five years later with The Magicians. The book, describes Wikipedia, "follows Quentin Coldwater, a high-school student from Brooklyn with far above-average intelligence and below-average social skills, as he is accepted to Brakebills Academy, an exclusive (and secret) college for magicians. [There] he finds that the realisation of his fantasy does not mean the resolution of all of his problems; he must deal with his own sullenness, anti-social behavior and self-centeredness while dealing with his peers' similar issues. Magic, it turns out, is boring and tedious to learn." While much of the book deals with Quentin's efforts to fit in, it also, naturally, explores more fantastic worlds beyond our own as well as a culture of magic that lives alongside ours.
"Some of my fiction before that was autobiographical, and yet I had very little of myself in there," admits Grossman. "Paradoxically, when I wrote The Magicians, a lot of what I had been through in my life made it in there in very sort of coded, metaphorical form. There's a lot of stuff in there about depression, about feeling on the outside of things, and living in a world that feels totally disenchanted. These were feelings that I had, but it wasn't until I wrote fantasy that I really was able to describe them.
"If you look over the three books," he adds, also referring to 2011's The Magician King and 2014's The Magician's Land, "it begins in a very dark place, a very bleak place. Unlike a lot of contemporary fiction, it ends in a very light one. That reflects back to the fact that I was no longer this depressed, alienated person I was when I started out writing the books. I think the acceptance of the books played a part in changing that. Reading Harry Potter, I was always aware of how great it was to be a wizard, but also how sort of bleak and sad it was not to be a wizard. We were all sort of sitting with our faces pressed up against the windows of Hogwarts and looking in. The Magicians became successful, people started reading it — I would see people reading in on the subways when I went to work. I just felt like I was in the inside for the first time. It was amazing."
Among those readers was Gamble. "This is a book," she enthuses, "where as I was reading it, it felt like it was written for me. That's because I am a fan of fantasy; of Harry Potter, Narnia and Game Of Thrones. Lev's books function 100 percent on their own as a very knowing and contemporary grounded fantasy story, but they also have this level at which they pay conscious homage to the great fantasy works that have come before it."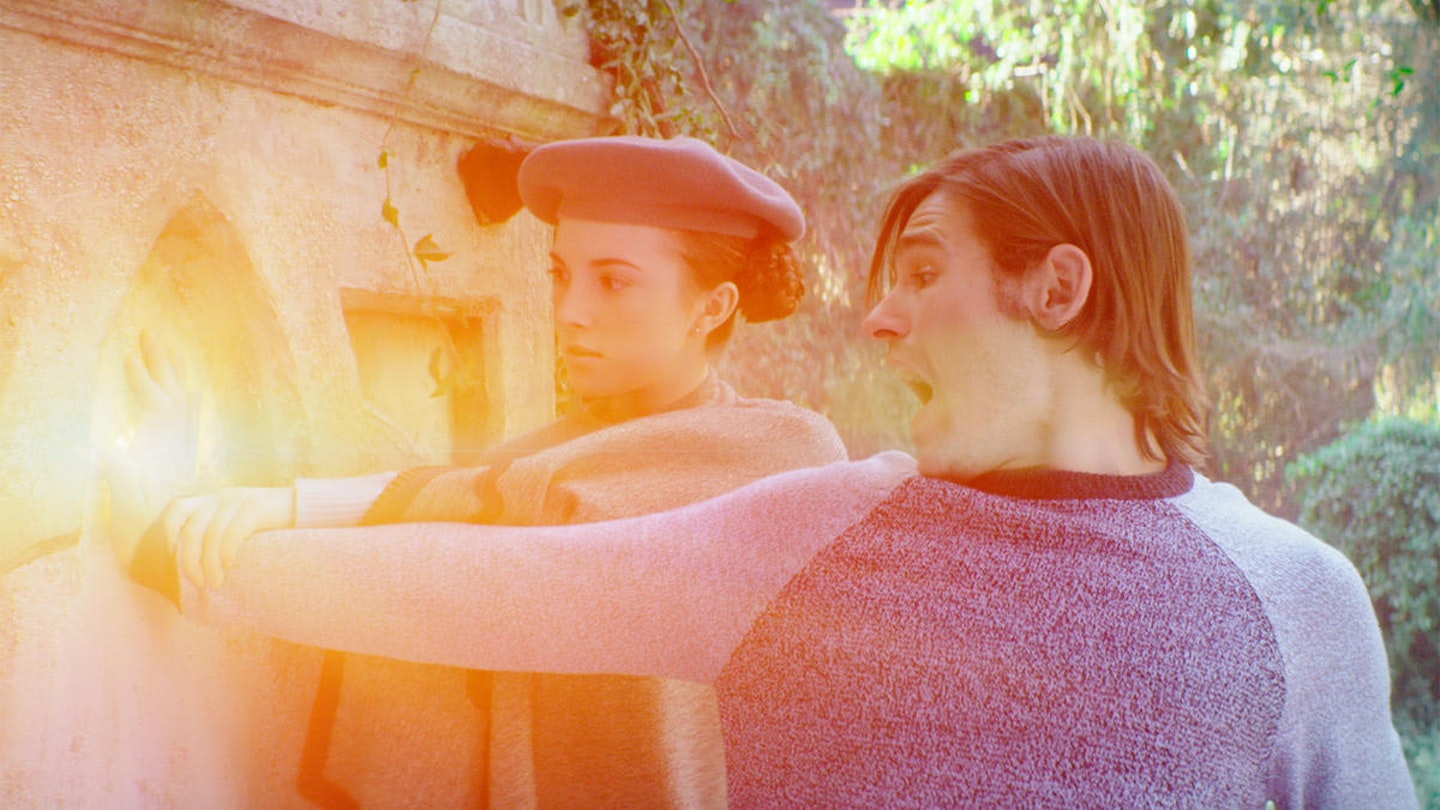 Upon reading the first book she contacted her agent and expressed a desire to write a TV adaptation of it. After a bit of investigation it was discovered that the rights were tied up elsewhere. Flash forward two years later, and she was sitting in a meeting with John McNamara and Michael London, who casually mentioned that he was friends with Grossman and that they'd like to do "something" with them.
Picks up Gamble: "He asked if I had ever heard of The Magicians. I about about fell out of my chair, because I had been obsessed with those books for years by that point."
McNamara elaborates, "At the time, there were only two books. Michael, Sera and I pooled our resources and optioned them with our own money, then we developed the script on spec over a period of a couple of months. Eventually we showed up at Syfy and shot the pilot and have gone on from there. Michael and Sera were the big fans and I was the last one to the party. I'm a big fan now. I like the fact that the books would go into extremely detailed imaginary worlds, but with characters you would've gone to college with or lived next door to."
He admits to having always been somewhat "resistant" to fantasy, due to the fact that the tone of a lot of it was not only a magical world of infinite possibility for wonder and horror that the mind could conjure, but, he says, "you also tend to get these sort of British characters, whether it's Harry Potter or Game Of Thrones or Lord Of The Rings. Everyone sort of talks like they live in Middle Earth or Middlesex, England. How interesting to enter those realms with characters that really feel like people I know and grew up with. They really sort of brilliantly found a way to splice two interesting tones together. It's like the tone of the TV show Girls but set in a world like Game of Thrones. That's really smart."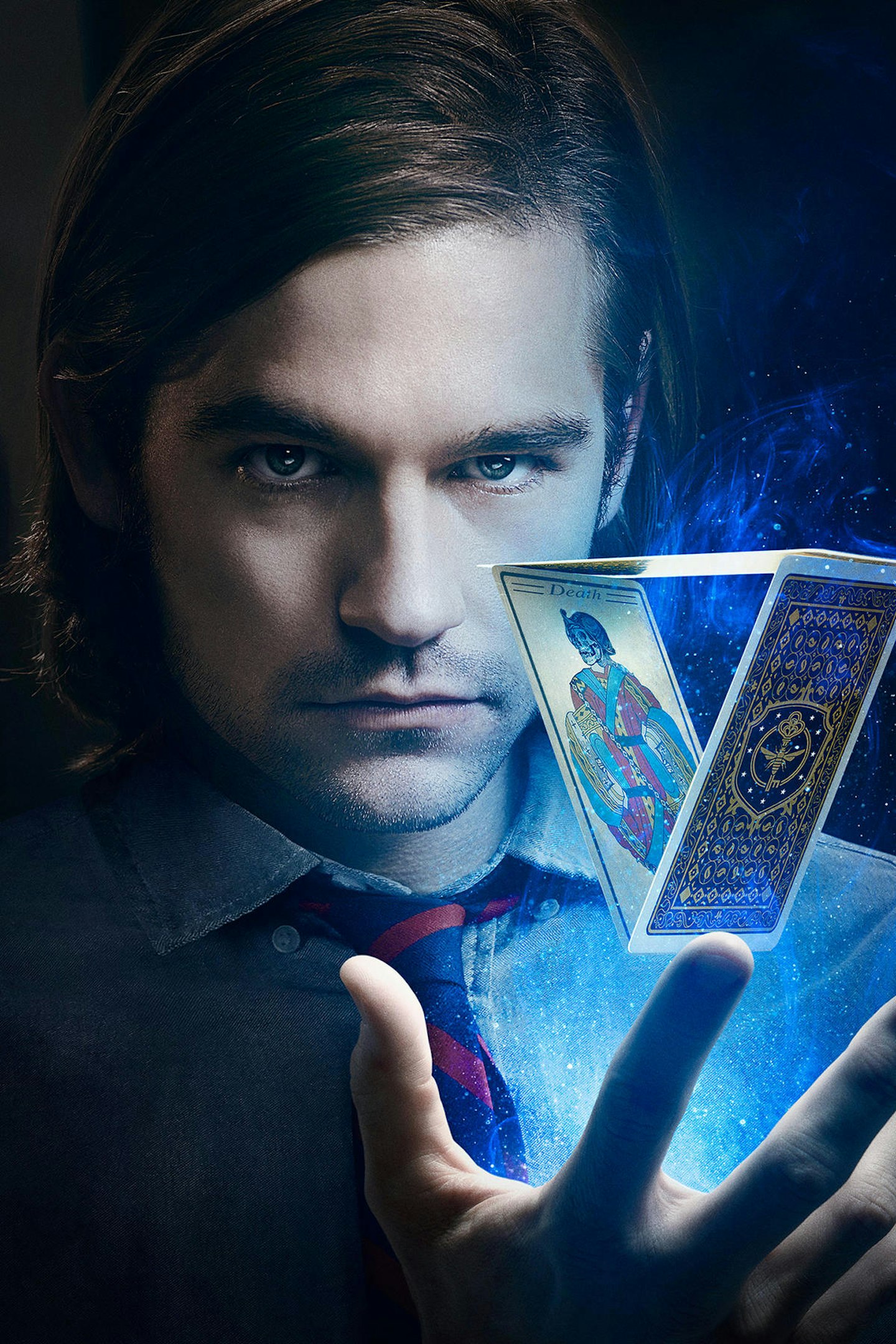 CASTING QUENTIN
Cast in the role of Quentin Coldwater is actor Jason Ralph, whose previous credits include the TV series Madame Secretary and Aquarius, the latter of which was produced by Gamble and McNamara. Before deciding to join this series, he requested a meeting with the duo as well as London and pilot director Lance Cahill.
"I just wanted to talk about the books," notes Ralph, "and I wanted to talk about what we loved about the books, and what was the story that we were interested in telling and why. What was the point in moving to a new medium, and what are the things that we feel must be preserved and what would be changing. We had a really great conversation about it and that made me really excited that I was with the right group of people to do this project.
"I feel the books are kind of groundbreaking for the genre in a way," he continues. "I had never read a science-fiction or fantasy novel that felt so grounded in reality. It felt like what would actually happen if our lives all went the way that we hoped they would. I know as a person growing up with Harry Potter and Lord Of The Rings that I was always waiting or hoping or imagining a world where I would be the one that was picked and that there would be some other world to go to. That happens a lot in fantasy: there's always the hero's journey, but what this book explores that's different is what would actually happen. What's your life between these two worlds and how does this magical world affect the real world? How is it all intertwined? Neither is better than the other. The way it explored those experiences and how these people come to be the people that they hoped to be in the end, felt extremely honest. Not everyone was likable all the time, they make mistakes and they learn from their mistakes, though not necessarily the first time. Just like we do in life. You kind of have to get hit over the head a couple of times before something really makes sense to you."
Just as casting the actor made sense to McNamara and Gamble, who felt that he "popped" in what was a small role on Aquarius. "Jason," says the former, "has this really unique combination of intense focus and great craft, but at the same time he's a very free sprit. So you put him on camera and you never know quite what he's going to do or how he's going to do it. That's, to me, some of the elements that you look for when you're looking for the lead of your show. You want someone who's reliable, who has a sense of craft, who's got experience and Jason has great stage experience. At the same time, you want someone who'll surprise you."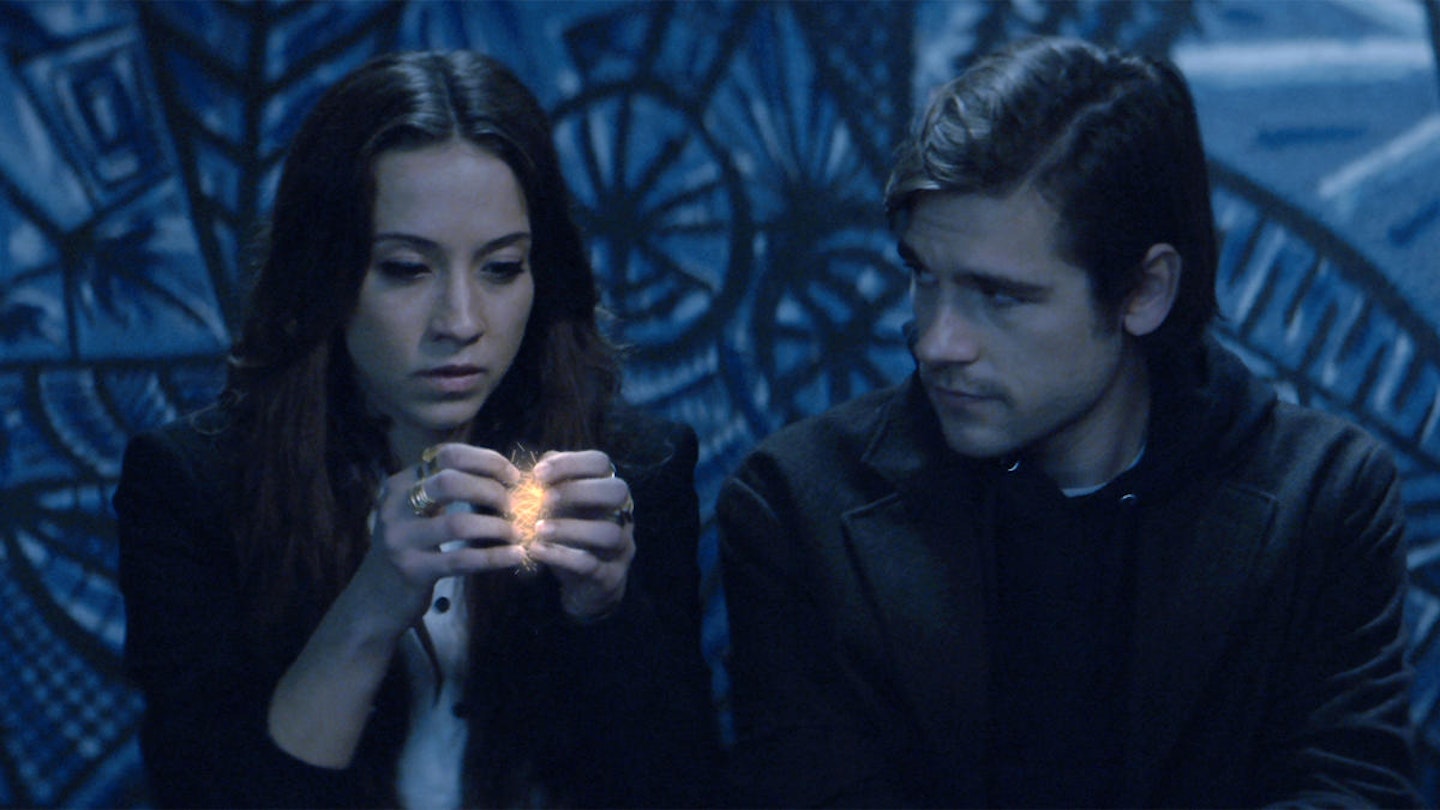 According to Gamble, Ralph has an "aliveness" and a sense of curiosity that made him ideal for the part. "He's always trying to figure things out," she laughs. "It's interesting, because in the audition process for this role, there was a scene that took place in a mental hospital, because Quentin is hospitalised for depression when we meet him. What Jason brought was a sense that Quentin was trying to figure out how to get out of it. That he was having problems, but he wasn't stuck. He was in the middle of the puzzle. It is awesome to watch someone trying to solve a puzzle actively on camera. You always really feel like Jason is actively trying to find a new solution to each problem."
As filming has gone on, Ralph has noticed the writers incorporating aspects of his personality being brought into the Quentin character — a normal circumstance on most television shows, though in this case he considers it a double-edged sword.
"I'm used to taking a bit of dialogue and turning it to the way I would say it," he muses. "They're writing it the way I would say it, so it takes a second for me to say, 'Oh, okay, that work has already been done. I just need to follow the flow of it.' Which has been a fun, interesting learning experience. At the same time, I won't be pinned down, you know what I mean? Like, if you think you understand what it is, now I'm going to do something different.
"I feel like Quentin is constantly searching for the way that things can be better," Ralph adds. "He wants life to be fantastic and fantastical and he's searching for things. We're very similar in that way. I don't settle. I'm extremely passionate when I'm involved in something. I see no reason for anything not to be the best that it can be if we all put in the work it requires. So that fanatical need for things to constantly be better and not to be satisfied with what is just presented to you, I understand about him."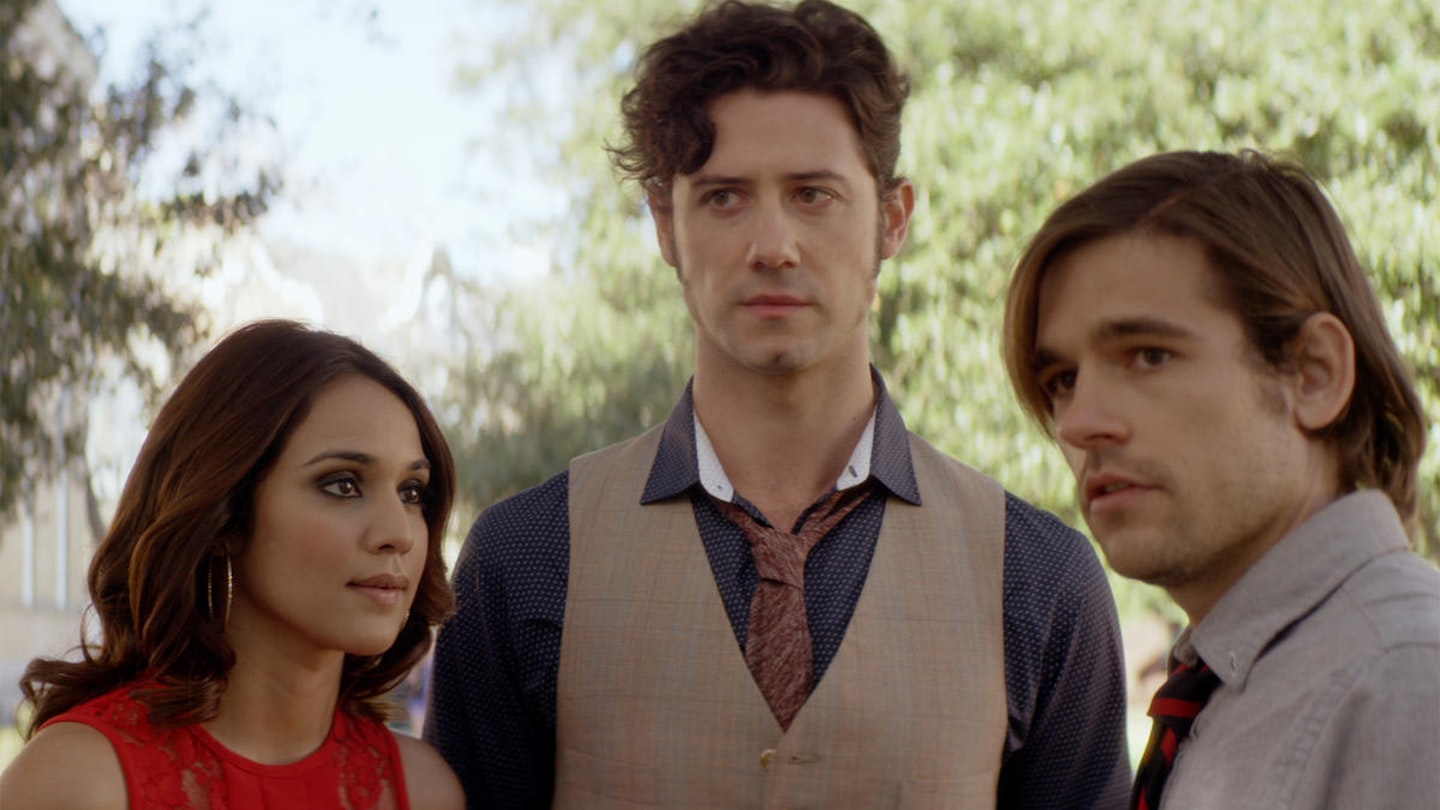 MAGICAL SUBCULTURE
As The Magicians unfolds, viewers will get the sense of a magical sub-culture living alongside our own. "We spend some time in New York City where there is an underground of people doing magic," says Gamble, "kind of hiding in plain sight, and then there's Brakesbill University, which is tucked into what we call the Bermuda Triangle of upstate New York. A very magical place. It functions as sort of an Ivy League university full of very serious graduate students, but it is magical and different than any place you've seen. Even in the pilot you'll get a little hint that there are worlds and realms beyond our own, which is something we step into gradually. By the end of the season, you will have an expansive and delicious taste of that.
"I'm very tickled by the idea of a magic subculture," she admits. "We throw that stuff around a lot in the writers room. Marie Curie was probably a magician. Some of the most frightening dictators ever to walk the Earth were using magic to help achieve their aims. We have a little bit of a thread of that woven in. Julia, who is our character who didn't get into Brakesbill and has to figure out magic on her own, is hanging out for a while with a day trader who is also a magician. You can see how some people are successful because they kind of have this extra tool in their pocket."
As far as Ralph sees it, The Magicians is a look at what it would mean to have magic and to be a part of a magical society within the context of a real world.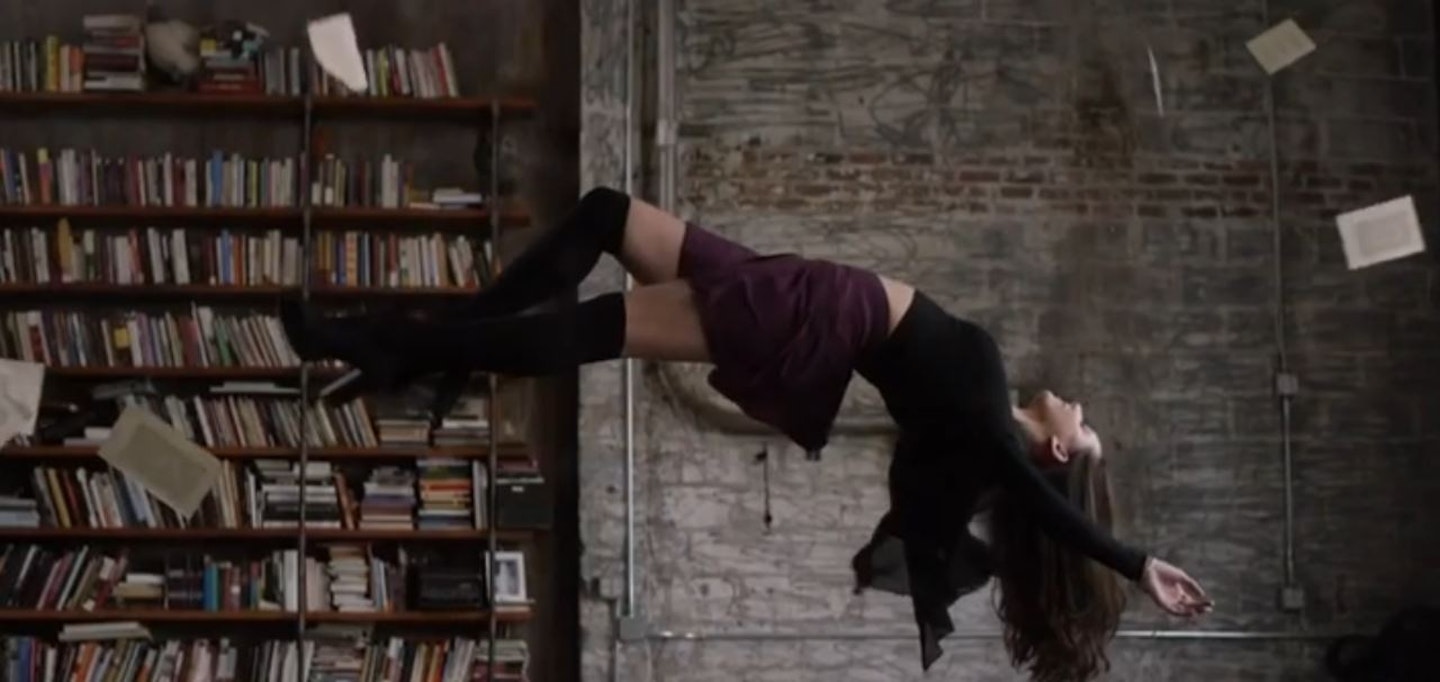 "What's jumping out to me about the books and the show at the moment is this idea of discovering the complexities and consequences of your dreams coming true," he states. "They often look nothing like you expect them to. In fact, I think it's a constant surprise for him as he learns magic is not going to be a fix at all. There are real life consequences to try and fix the things that you see wrong in the world. There's always a give and take; it's not fantasy in the way that this spell is going to save this person's life. The major thing that he learns from it is that it's not as simple as waving a wand and having your problems fixed. Even with magic, to fix the problems of your life requires thought and time."
The Magicians airs in the US on Syfy on Monday nights from January 25.