They say "Never work with children or animals" – but director Josh Greenbaum clearly has no problem with the latter. For his follow-up to Barb And Star Go To Vista Del Mar, Greenbaum has traded in that Morgan Freeman crab and seagulls in the sand for dogs. Lots of dogs. Specifically, strays who are on a mission to, er, bite a guy's dick off.
As its R-rated trailer proves, Strays isn't exactly your standard talking dog movie. And that gave Greenbaum paws upon first receiving the script. "I was going into reading that with a little trepidation," says Greenbaum. "I felt like I knew what all the jokes were gonna be." But it turns out he was barking up the wrong tree, because Dan Perrault's (American Vandal) script wasn't what he expected at all. "I was really pleasantly surprised to see that it was not a spoof. It really functioned on its own, even though it had a couple of moments where we pay comedic homage to the great talking dog films of our youth."
Homeward Bound this ain't, though. Between all the humping and swearing and that freaky sock puppet, Strays looks set to become the talking dog film of this generation – and Empire got the opportunity to hound Greenbaum on the wildest moments from this fur-st look at the film.
Game time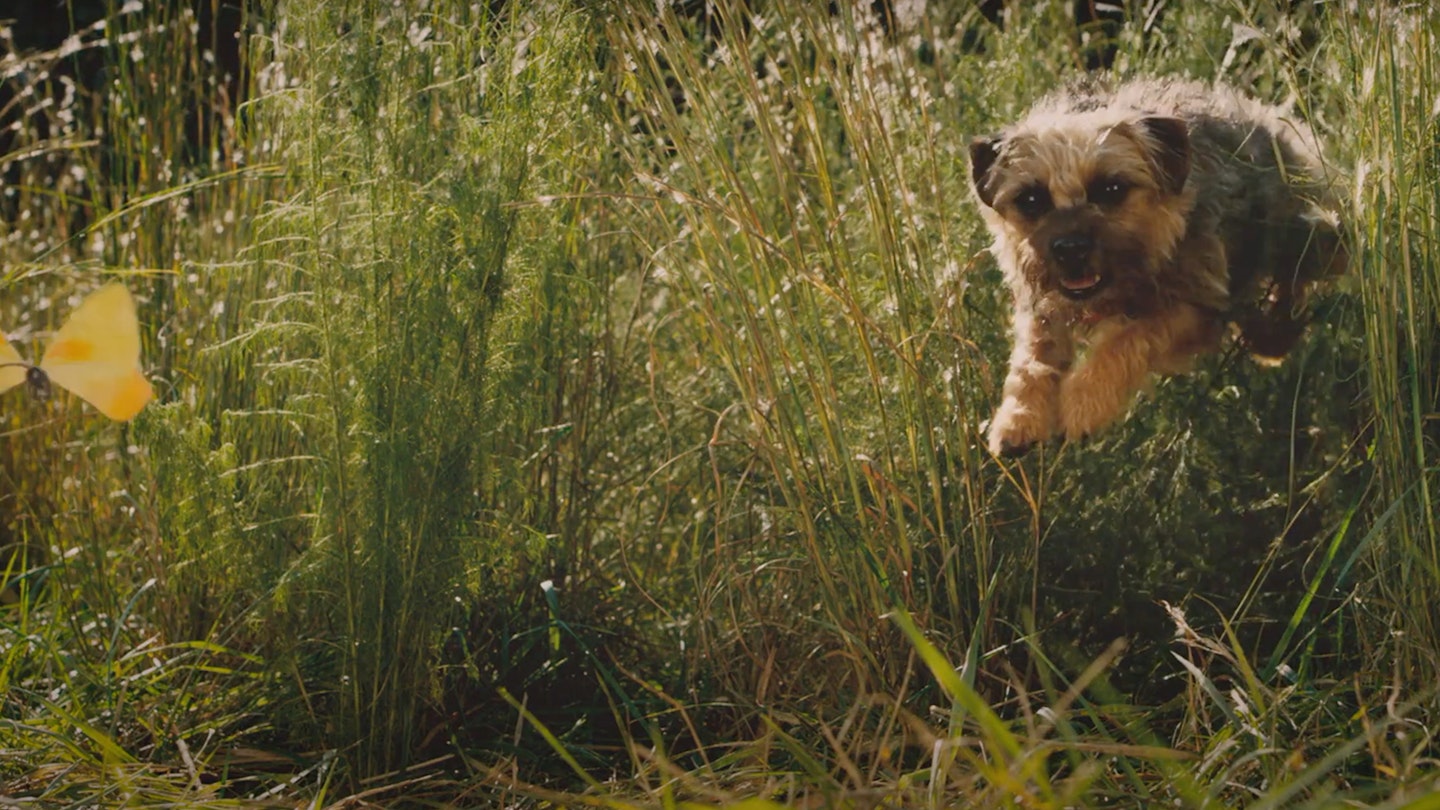 Will Ferrell's pooch Reggie loves sunshine and butterflies – but more than anything, he loves his owner Doug (Will Forte). The problem is, Reggie's owner doesn't quite feel the same way – in fact, the only game they play together is not-so-affectionately referred to as "fetch and fuck". (The rules: Doug throws the ball far, far away. When Reggie brings the ball back, Doug says "Fuck.") As all that blue language makes clear, this was designed as an R-rated comedy right off the bat. "There was never a version where we thought, 'Could this be PG 13?'" says Greenbaum. "That would be very, very difficult to achieve." Strays isn't just R-rated for the sake of it though. "I don't like R-rated films that only rely on how R-rated they are. It's always a balancing act," Greenbaum states. "You want a variety of comedy, and so, obviously the trailer gives you a little flavour, but it's the red-band trailer, so we gave you a healthy dose of that." Fuck yeah!
Puppy love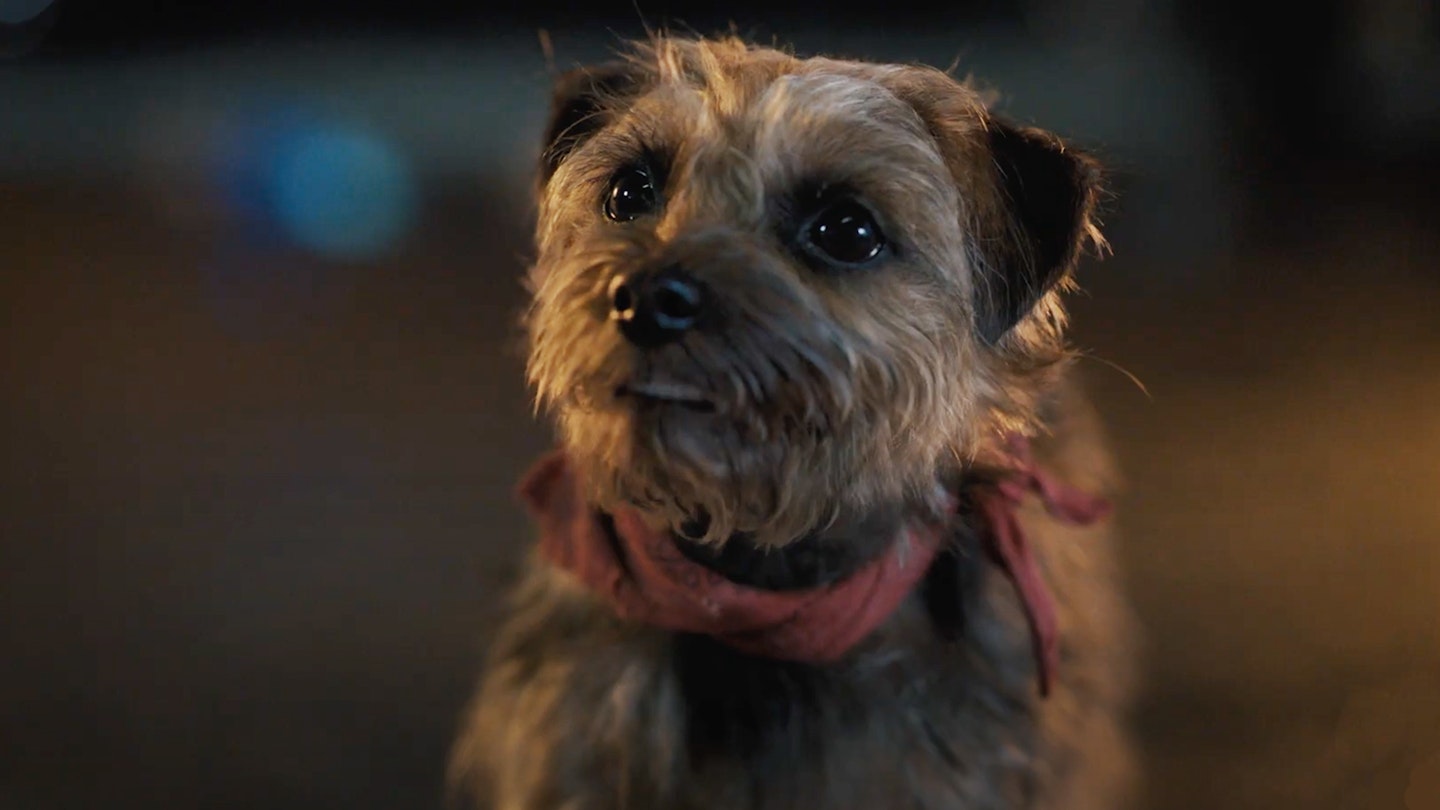 It's not just the language that's blue – when Reggie realises that Doug doesn't actually love him (and probably never did) the poor dog is left feeling distraught. It's this emotional hook that drives Strays, and it's also the reason why Greenbaum said yes to directing it in the first place. "Even though it's an outrageous, fun comedy, it's really about relationships, and specifically, unhealthy or toxic relationships, how we deal with them and how our friends help us through them," he explains.  Like the very best comedies, the laughter is there to convey something deeper and more profound beyond the dick(-biting) jokes. "You come in just to laugh and then you're surprised by how much you are emotionally invested and moved by the story. That was really what sealed the deal," the filmmaker says. "I could tell there was a depth and heart behind it as well, which I always look for in my work."
A ruff day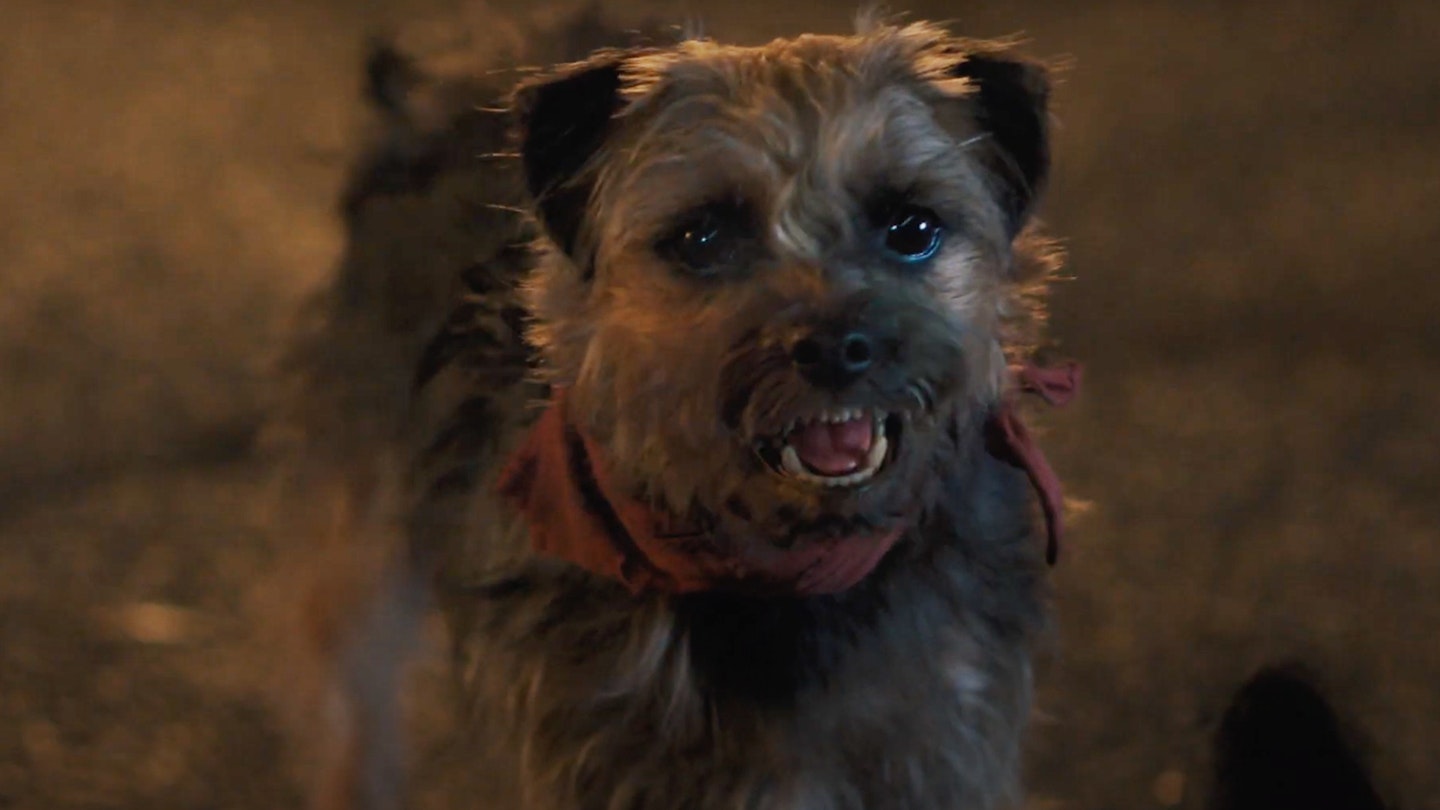 Dogs are loyal, but you can only push one for so long before it bites back – in the dick, no less. That's Reggie's ultimate plan. The secret weapon for him not sounding ultimately villainous? The voice of Will Ferrell – who Greenbaum previously worked with as a producer on Barb And Star – an his disarming approach to the character. Ferrell was "immediately at the top of the list" to voice Reggie, Greenbaum says. "Will plays this beautifully, sweet, naive, optimistic character so well. It comes from such a real place and I think that's partially because that is a little bit of Will. He has this awesome, warm, optimistic, positive energy. But he also can bring such depth and vulnerability to his performance. You just instantly love him and that's really what I wanted in Reggie." Good boy!
Foxx and the hounds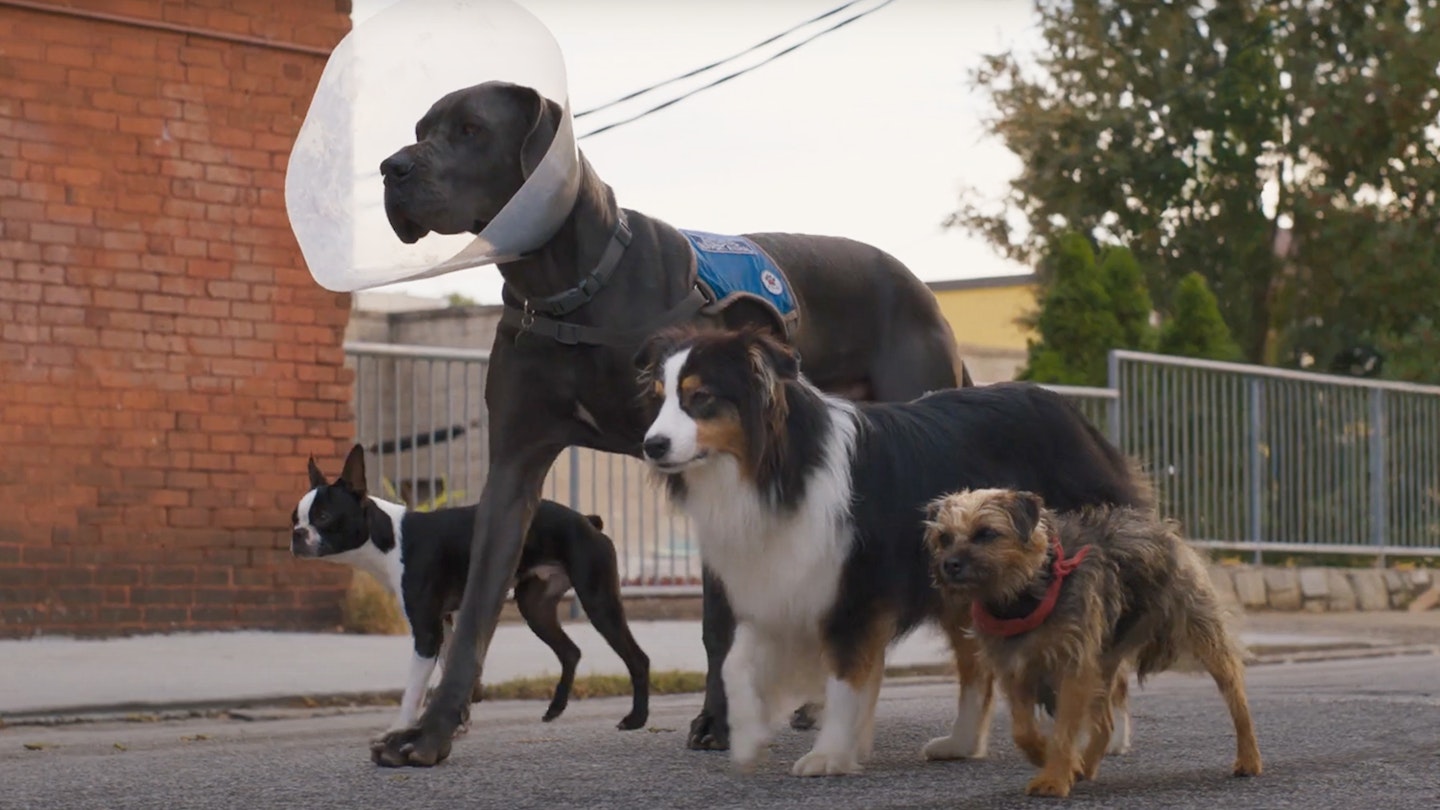 Reggie won't be going it alone on his revenge mission – Isla Fisher and Randall Park are on board voicing members of a pack of fellow pooches, also including Jamie Foxx. Ferrell and Foxx have "great chemistry as humans and dogs," Greenbaum says, which is why he encouraged them to improvise dialogue together in the recording booth, instead of just sending in one at a time. "That's how we got a lot of very naturalistic, improv-y, under-the-breath dialogue so it all feels very real," recalls Greenbaum. "And then you get this gold from these guys who are so funny together."
Bringing the dogs together on screen was a little tougher, though. "Very early on, I said I'd like to do this with real dogs and not over-animate them. I thought the comedy would be elevated if they felt and looked real enough." Of course, CG still came into play at points, especially when the dogs had to deliver their lines. "We couldn't successfully get the dogs to talk," Greenbaum laughs, "but what I'm proud of is, other than the fact that the dog's mouths are moving, it feels like real dogs throughout when you're watching the movie. When we do go to CG, you don't really notice at all and that excited me."
Hot dogs
Dogs love to hump stuff. Soft toys, fire hydrants, your leg – you name it. Sweet, naive Reggie is still new to this adult way of life, until his fellow strays take it upon themselves to help their new friend get his bone on. "That was day two of shooting," reveals Greenbaum, "and I think my crew was like, 'What are we making?!'"
If it looks seamless on-screen, bringing the canine crew together on set was actually "the biggest challenge of the film", says Greenbaum. "These dogs are incredibly smart and they can walk from point A to B to C, jump up on a table, spin around, bark, grab a ball and do all that in one take. But now add a second dog back here. A third dog needs to walk in at this moment here, and a fourth dog… now you're just asking for a disaster." To circumvent this "beautiful disaster", as Greenbaum coins it, was to employ some editing trickery. "We started to lean a lot on splits, where you split the frame without you knowing it," he explains. "We would just do this dog's performance, and then this middle dog's performance and so on, and then you can blend the scenes. We did a lot of VFX tricks that didn't always involve a full-CG dog or talking, but that helped with the production." And that is how you bring a canine hump-fest to life on screen.
Let 'em rip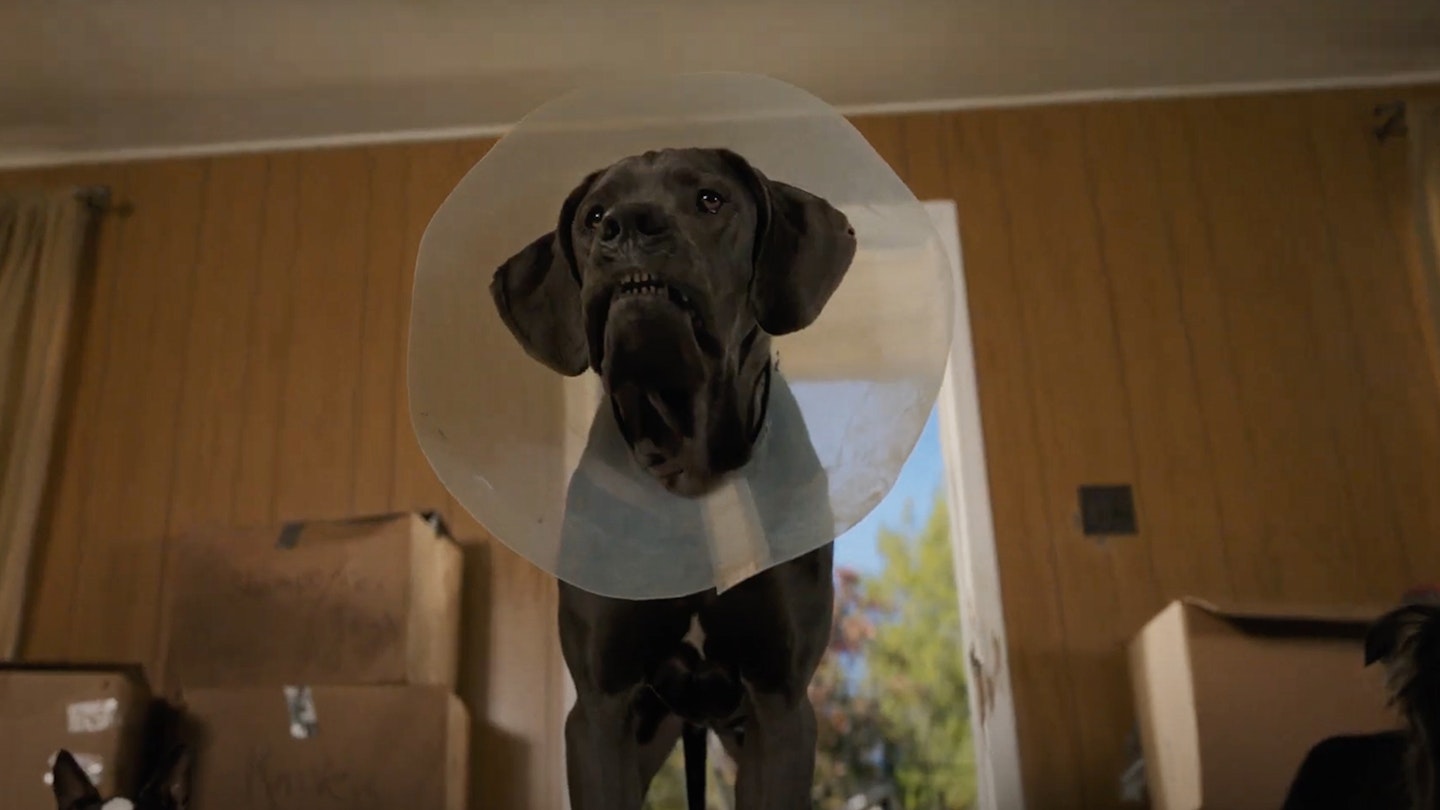 Here's the million-dollar question: will Strays, a film about a dog wanting to bite his owner's dick off, actually depict a dog biting his owner's dick off? Greenbaum is playing his cards close to his chest – but expect carnage either way. "I put all of my energy into making sure that the climax of our movie was the biggest, most epic version of whatever we did could be," he teases. "I'm happy to report that we got unadulterated applause in all our previews, and laughter and shock. We knew we had to deliver something unique and special at the climax. I think and hope that we achieved it, but it's definitely the biggest moment in the film." Or perhaps the smallest, if Doug gets his way.
Lend a hand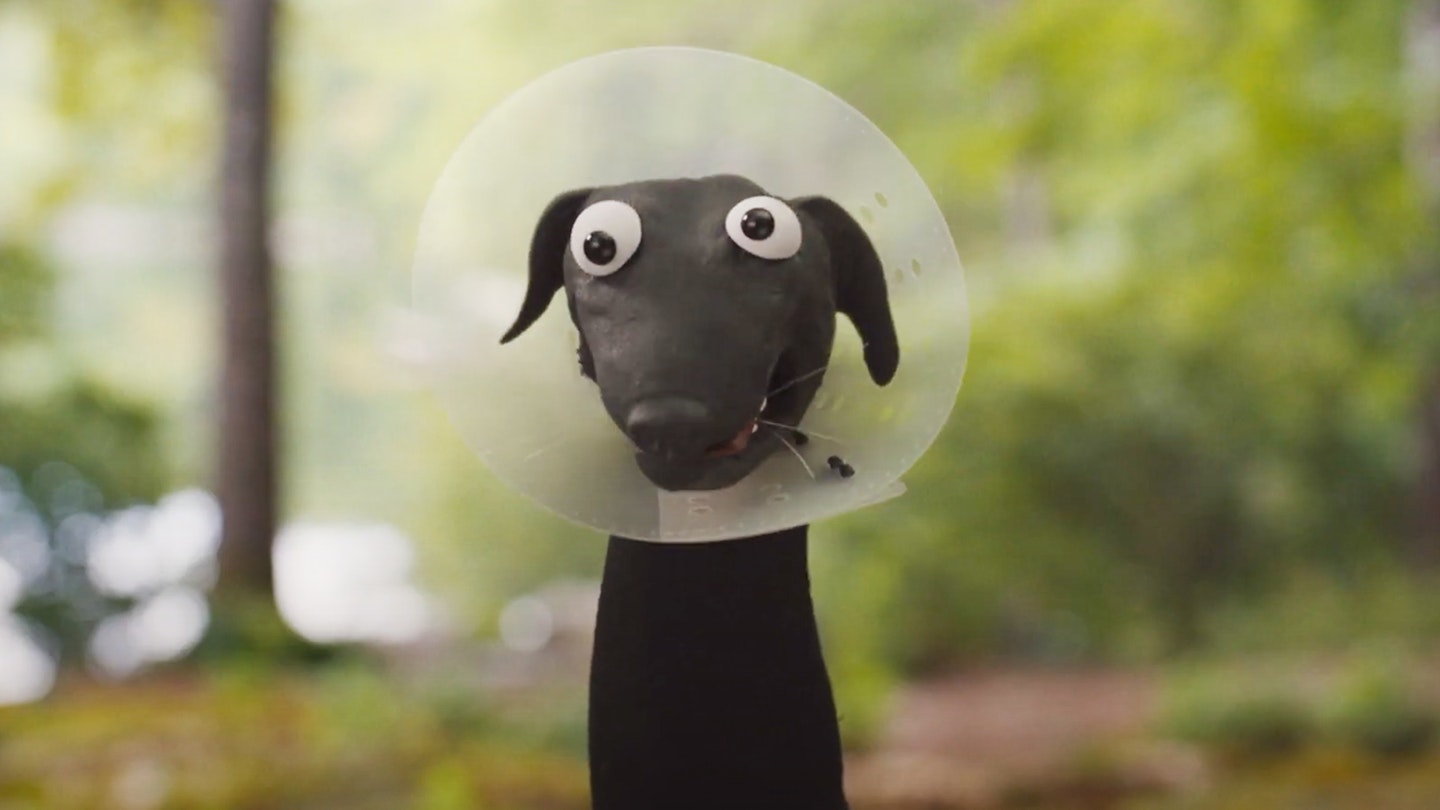 Just when you think you've seen it all, the Strays trailer ends with a very different kind of trip for Reggie and the gang. "The dogs have to eat," explains Greenbaum. "They're struggling to find food and they eat some mushrooms that are, of course, accidentally hallucinogenic." Psychedelic trips are paw for the course in comedy movies of this size – but what happens when it's a bunch of dogs who are tripping balls? The results include animation, a truly horrifying sock puppet, and dogs with human hands – ones that just so happen to belong to Greenbaum himself. "I had to take my wedding ring off because I kept shooting it and then I was like, 'Oh, Hunter wouldn't be married'," he laughs. "We did stop to think about whether we should write a joke about that: 'Am I married?'"
As the Strays trailer suggests, Greenbaum isn't slowing down after the cult reception to Barb And Star – if anything, he's going even weirder and bigger than before. "I'm always looking to bring a theatrical experience to the film. I want people to go see this in the theatre and laugh with 300 people," he says. "I think we need more of that again." The other thing he got out of making the film? A new best friend – Greenbaum actually adopted the dog who plays Reggie after the shoot. "Will Ferrell is now living with me in doggie form in my house," he jokes. Whatever you do, don't abandon him…
Strays comes to UK cinemas from 9 June.