Like Clone Wars before it, Star Wars Rebels has quickly evolved over the course of two seasons (the second of which reaches Blu-ray today) into far more complex storytelling than anyone could have anticipated. For instance, while the show focuses on an ensemble of rebels aboard The Ghost, its scope has expanded to include other elements from the Star Wars universe, including Grand Moff Tarkin, Leia, Lando and Darth Vader. During it all, the main characters find themselves a more integral part of the growing Rebel Alliance.
One of the surprises during the first season was the arrival of Clone Wars' Ahsoka Tano, former Padawan to Anakin Skywalker, who, having felt betrayed by the Jedi during events on that show, left the order behind her. In season two of Rebels, however, she is given the opportunity to go up against Anakin Skywalker turned Vader. In the following Empire exclusive, actress Ashley Eckstein reflects on voicing the character and tracking her growth.
You first played Ahsoka on the Clone Wars series. How would you chart her evolution over the course of that show?
Yoda obviously recognized something in Ahsoka, where he saw that Ahsoka was the perfect Padawan for Anakin. To me, she's a mix of both Anakin and Obi-Wan. She obviously is very smart and she's very by the book. And she really takes pride in the Jedi way, which I think is why she took the ending — the season five finale — so hard, because she literally put her heart and soul into the Jedi and when they betrayed her so badly, it just broke her. But she grew up a lot.
Once Clone Wars ended, did you ever expect to reprise the role?
I knew that there was more of her story to tell and hoped that we would have another opportunity to continue to tell it. It may sound funny, but I'm a huge fan. I mean, Ahsoka is so close to me. She's like a family member and I was worried about her. I wanted to know where she was, what she was doing, so it was very exciting to hear that she was coming back on Rebels.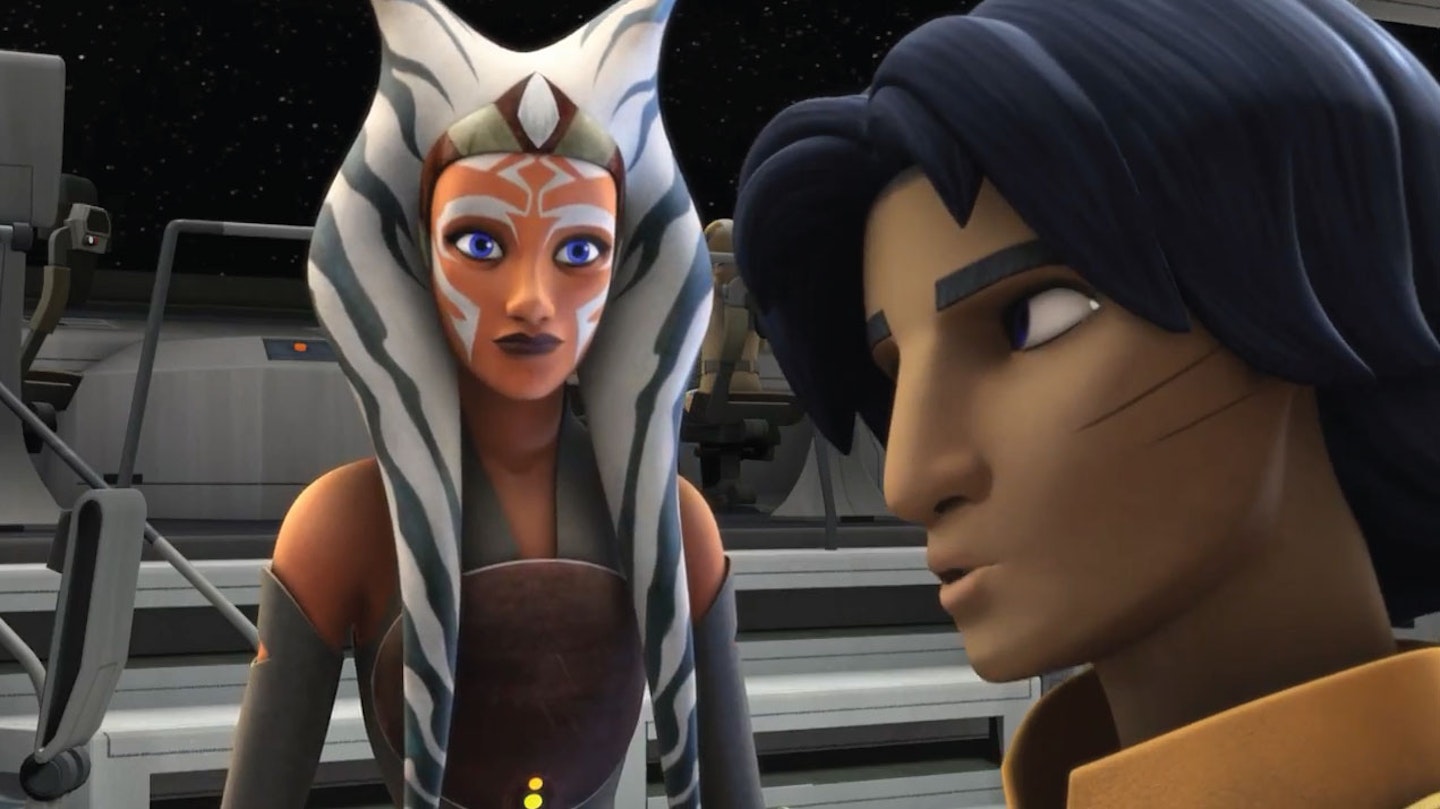 With her becoming a part of Rebels, how had she changed from Clone Wars?
Very much so, actually. It was quite difficult at first for me to transition, because she went from being the Padawan and the student in Clone Wars to being the mentor in Rebels. She was very reserved. The biggest thing that I always had to remember is she was no longer a Jedi. She was neutral. She wasn't even necessarily a full-out rebel. She was kind of in this neutral territory, which is why her lightsabers are white. She's there to assist, she's there to help, but she's not there to literally lead the rebellion. It was interesting, because I wanted to jump back into Clone Wars Ahsoka — take charge and fight for the cause, and be the Jedi. Be a bit snippy. But she wasn't that way. Like I said, she's now very reserved. She's very internal. She's been on her own a lot for almost the entire time between Clone Wars and Rebels, and then she was the teacher. What's kind of funny is it was life imitating art, because when I came into the Rebels cast, they were all new to Star Wars. They had so many questions. It was like a whole new world for them, just like the rebels in Star Wars Rebels. I came in like the veteran and I was able to answer all their questions. Tell them what to expect. I really did feel like real life Ahsoka, because I was able to provide a lot of answers about the Star Wars universe and kind of the new life that they were entering into.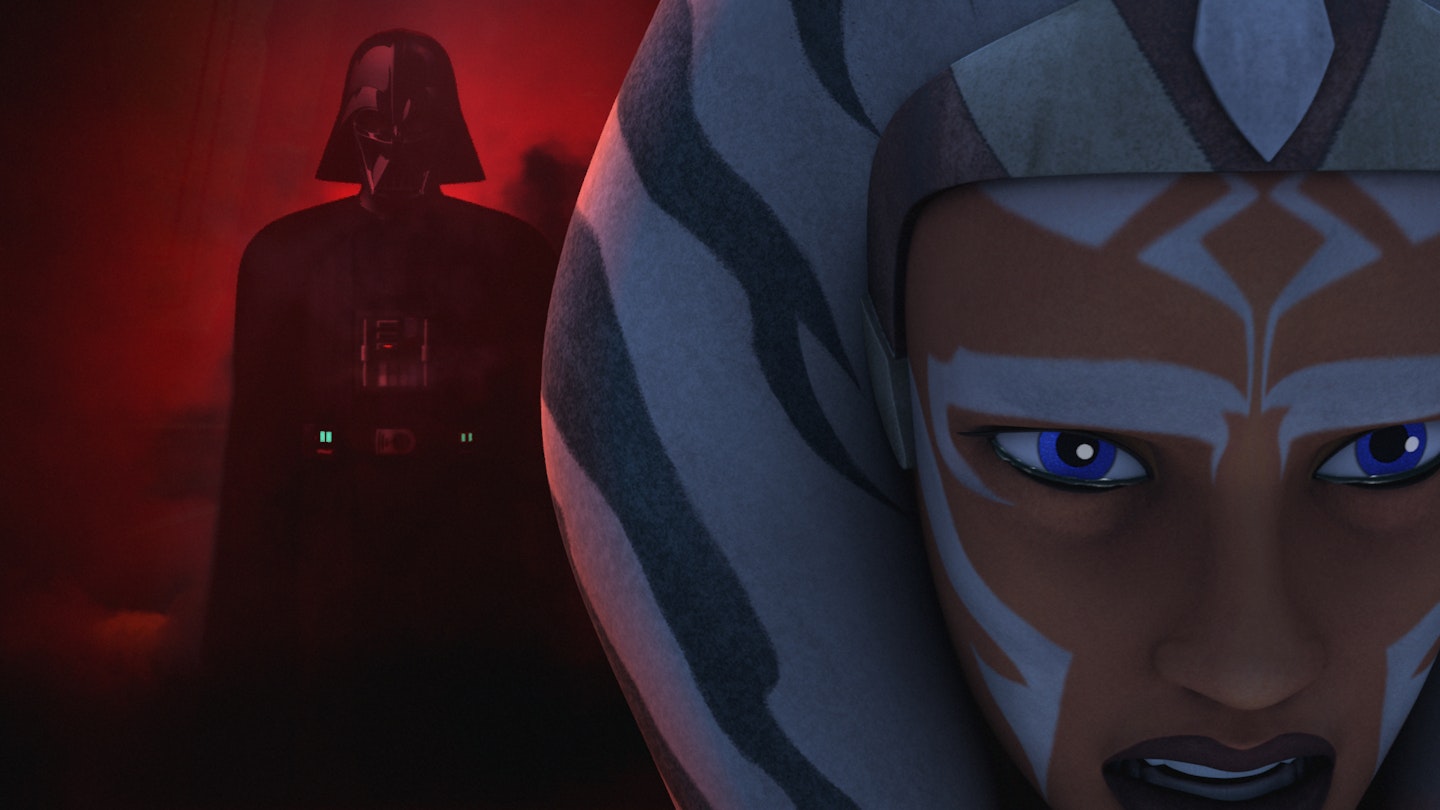 Star Wars changes your life and in the best way possible. It's like a fraternity/sorority that you're a part of forever. Being a Star Wars fan is something that's worldwide and it's something that is a part of who you are. As a representative of Star Wars and as a fan, it's a community. It's a group that now you're forever a part of, and it's been fun to kind of welcome new members into the family.
One of the highlights of Rebels Season 2 was the finale and the confrontation between Vader/Anakin and Ahsoka. What's your feeling about that part of the story?
It was definitely a long time coming. It was nerve wracking, because I had once been told that if Vader and Ahsoka ever met that she probably wouldn't survive. Dave Filoni didn't tell me what was going to happen in that episode; he had kept the final scene a secret, so I had no idea whether she was going to come out of that scene dead or alive. I watched it in a theater full of people for the first time, on the edge of my seat, heart beating out of my chest, tears literally welling up in my eyes. When she walked into the Sith Temple, I literally, verbally, out loud said, "What!?", because I didn't know. It was like another cliffhanger. I'm, like, "Is she alive? Is she gone? What's going on?" In my opinion, I think she's alive. But that's just my opinion.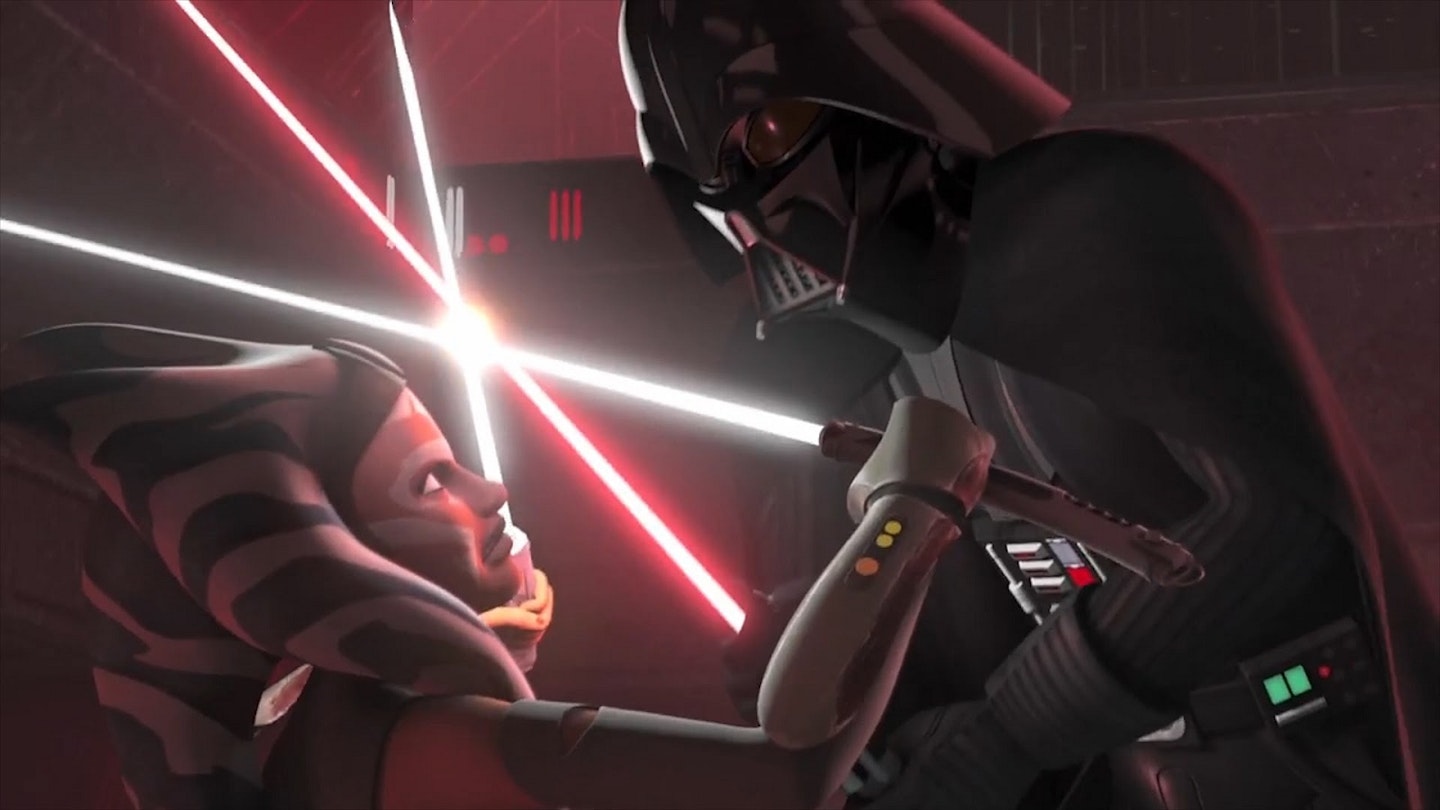 At Celebration, Dave Filoni did announce that Ahsoka was going to come back.
Yes, in "some way." He didn't say whether she would be alive or dead, but he just said we would see her again. I know the same as the fans at this point and he won't tell me. I'll know when I go in to record, but that day hasn't come yet.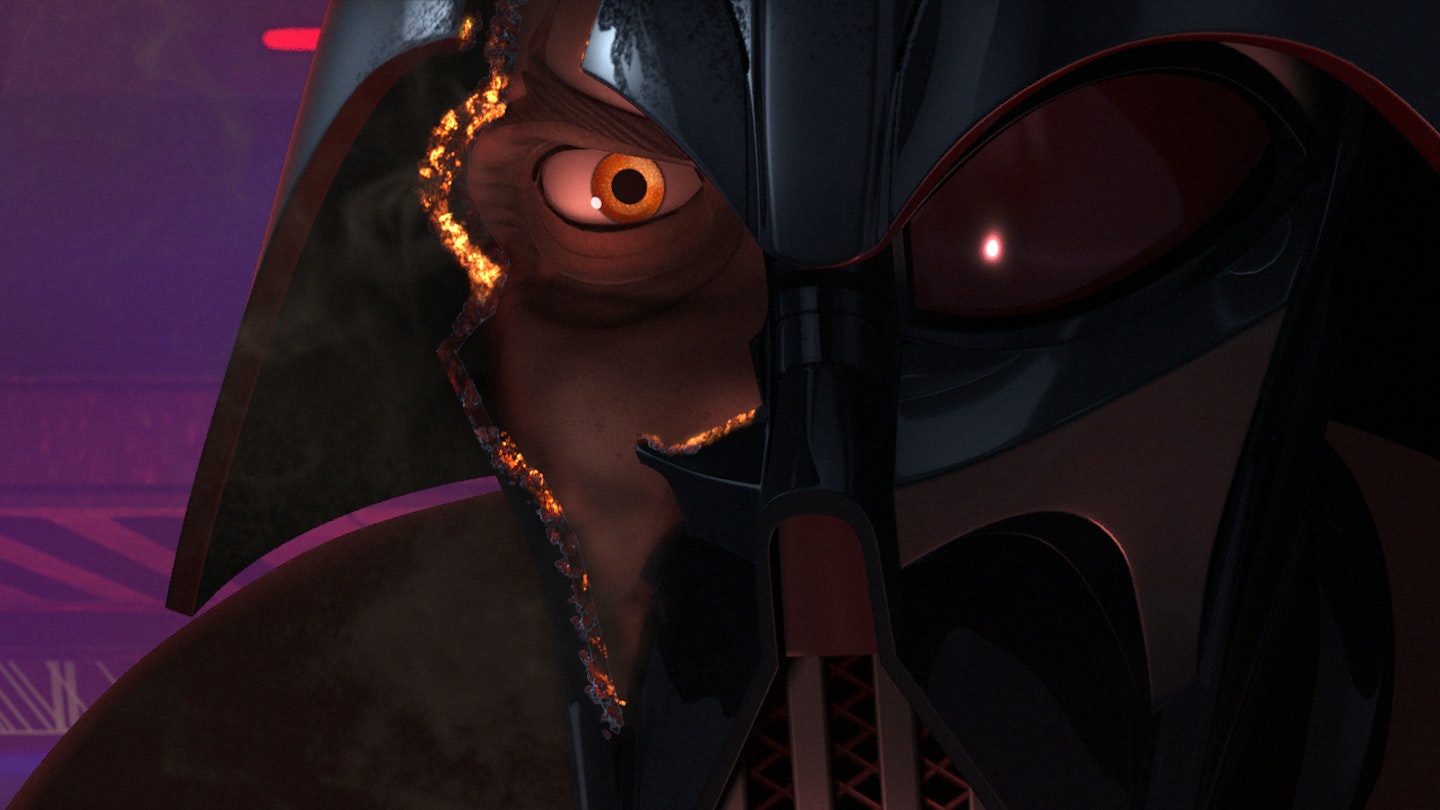 And in that battle between them, it was actually startling when Ahsoka split open Vader's helmet.
That was amazing. It's a moment that gave me chills, and then they actually blended together the voices of Matt Lanter [who voiced Anakin on Clone Wars] and James Earl Jones…I'm getting chills right now just thinking about it. Rebels may be an animated show, but you feel like you're watching a live action film or television show. It's so real and the stories so cinematic that they deserve to be on the big screen.
Star Wars Rebels Season 2 was released on Blu-ray, 30 August. The series airs on DisneyXD in both America and the UK.