As Tenet readies for a UK release, Empire Online is looking back at the films of Christopher Nolan in Nolan Week. With Batman Begins, the director took a well-worn character and completely reinvented it for the screen – taking influence from the grittier graphic novels, psychological dramas, and the real world. Here's how he shook up Gotham and the Caped Crusader.
Batman / Bruce Wayne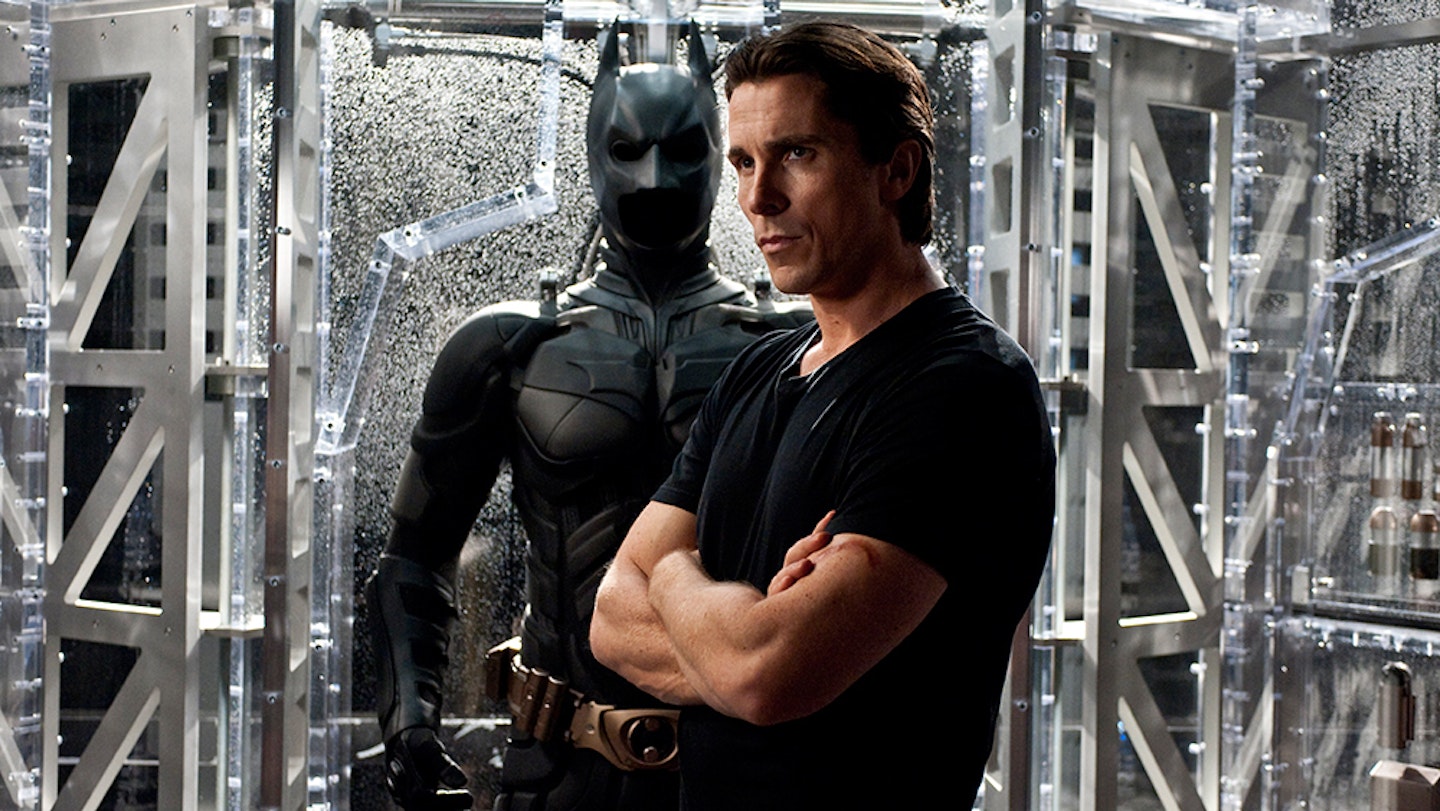 After Batman & Robin had put the character more or less back in '60s TV-Batman Adam West territory, Batman Begins' immediate agenda was to move Bruce Wayne firmly back into the shadows. "The concept was always to present him from the criminal's point of view," explains Christopher Nolan. "I always liken Batman to the first Alien, where you just glimpse it. So he's frightening, threatening and elusive. You understand why they're afraid of him."
"We had to lay new foundations," continues production designer Nathan Crowley, "but there was still a lot we had to respect. We decided that his money is his superpower, that was really our starting point. He has this great company, and Chris came up with the military tech and the Applied Science Division — our Q Branch."
Christian Bale may not have seemed like obvious casting, since he'd just dropped his weight to an almost catastrophic thinness to play the disturbed lead in The Machinist. It was precisely that intensity, though, that made him the man to play Gotham's crimebusting Fledermaus. "The reason Christian was ideal is he can live and breathe and think that extreme of a character," says Nolan. "That's his gift as an actor. He is an extremely dedicated and disciplined person and so I think he relates to those qualities in the character."
Bale says he was most interested in playing facets of the character that had never previously been seen. "What makes Batman, Bruce Wayne, intriguing to me," he tells us, "is this notion of the multiple personalities that he chooses to display, of the notion that Batman actually is not a performance; that's genuine. Bruce Wayne publicly is the performance..."
The Batsuit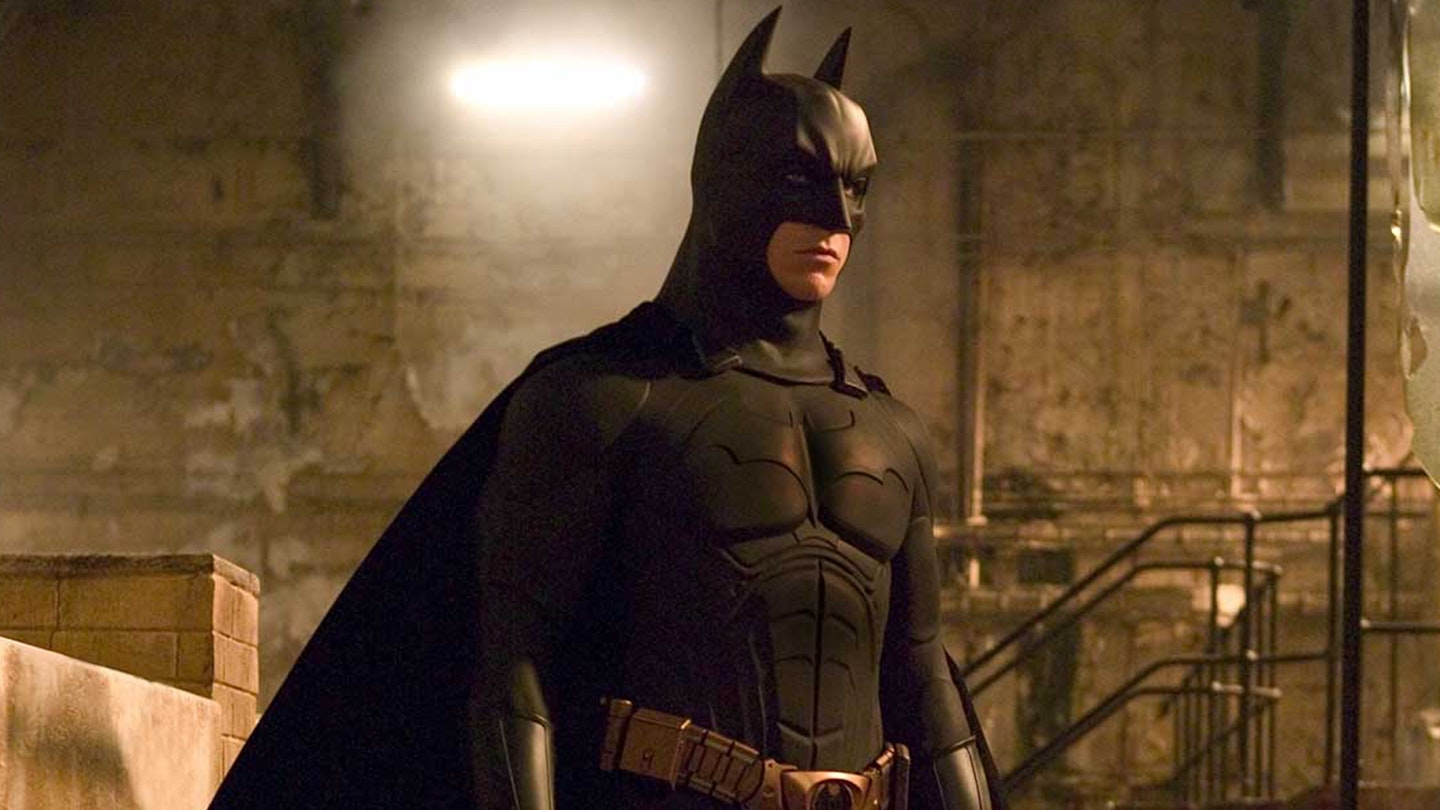 The Bale Batsuit had reached such a level of perfection on The Dark Knight that it hasn't in fact changed at all for The Dark Knight Rises. For Batman Begins, though, it was something of a problem. "Just look at the poster," says costume FX supervisor Graham Churchyard. "He has a wonderful silhouette, but at the same time there's still this foam-Latex bull neck. We were very aware of the so-called 'Bat-turn' (whereby Batman has to swivel at the waist) and pursued improvements to that."
Lighter foam-mixture materials were developed to allow a greater physical freedom than had previously been allowed for actors Keaton through Clooney, and the cape came in for particular attention. "Chris wasn't keen on CGI," says costume designer Lindy Hemming, "so we made it open by having air tubes through the fabric. It actually does go from drapey to stiff, in reality." Black velvet made Batman "look like a Hallowe'en Dracula" according to Churchyard, so the winning material was the world's thinnest parachute nylon.
Hemming redesigned the cowl to look more "animalistic" and came up with a practical reason for the 'scallops' on the gloves — which became blades. "You work with the story, and Chris embellishes that as you're developing. The idea of the gauntlets in the fight in the monastery then informed backwards into what he would wear."
Improvements for The Dark Knight included abandoning the hot Neoprene under-suit, and redesigning the neck to allow Batman to move his head. "All the bulk's gone," says Hemming. She still doesn't like the boots though. "I never, ever felt that I got them right," she admits. "I'm allowed to say that!"
The Music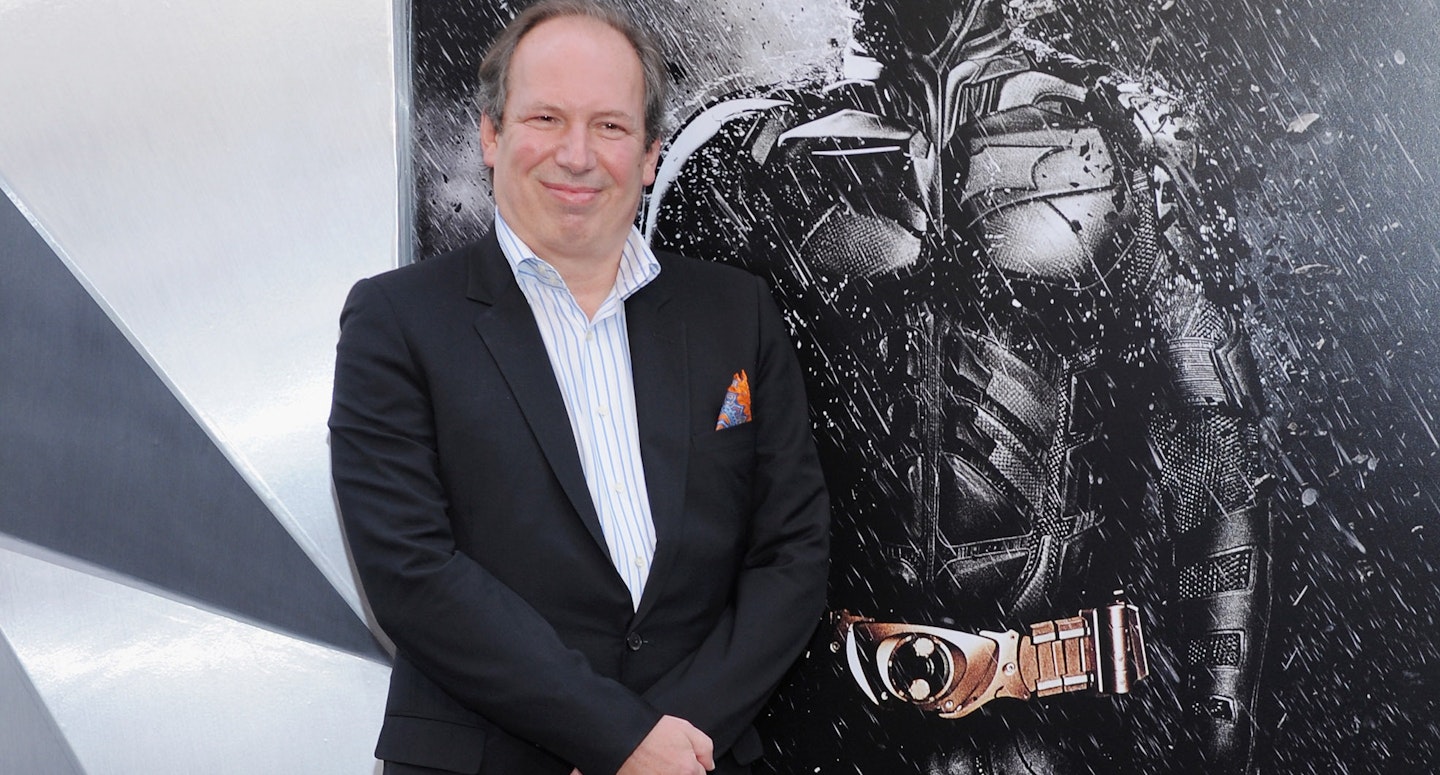 "I know how to write a big, bombastic score — I've done a few!" says composer Hans Zimmer. "But for Batman Begins I wanted it murky. I wanted the music to seep out of the cinematography." Avoiding an obvious anthem, which he believed had been done pretty definitively by Danny Elfman for the Tim Burton films, the motif Zimmer (who worked alongside James Newton Howard and "ambient music designer" Mel Wesson) employed for Batman is essentially just two notes. "It's only the beginning of a theme," he explains. "It's never completed, because Bruce Wayne never gets past the point of his parents' murder. If you listen carefully, there's a choirboy at one point, and through electronic trickery — and too much time spent in the studio — his note freezes and goes on for four minutes. We literally froze him in time."
The City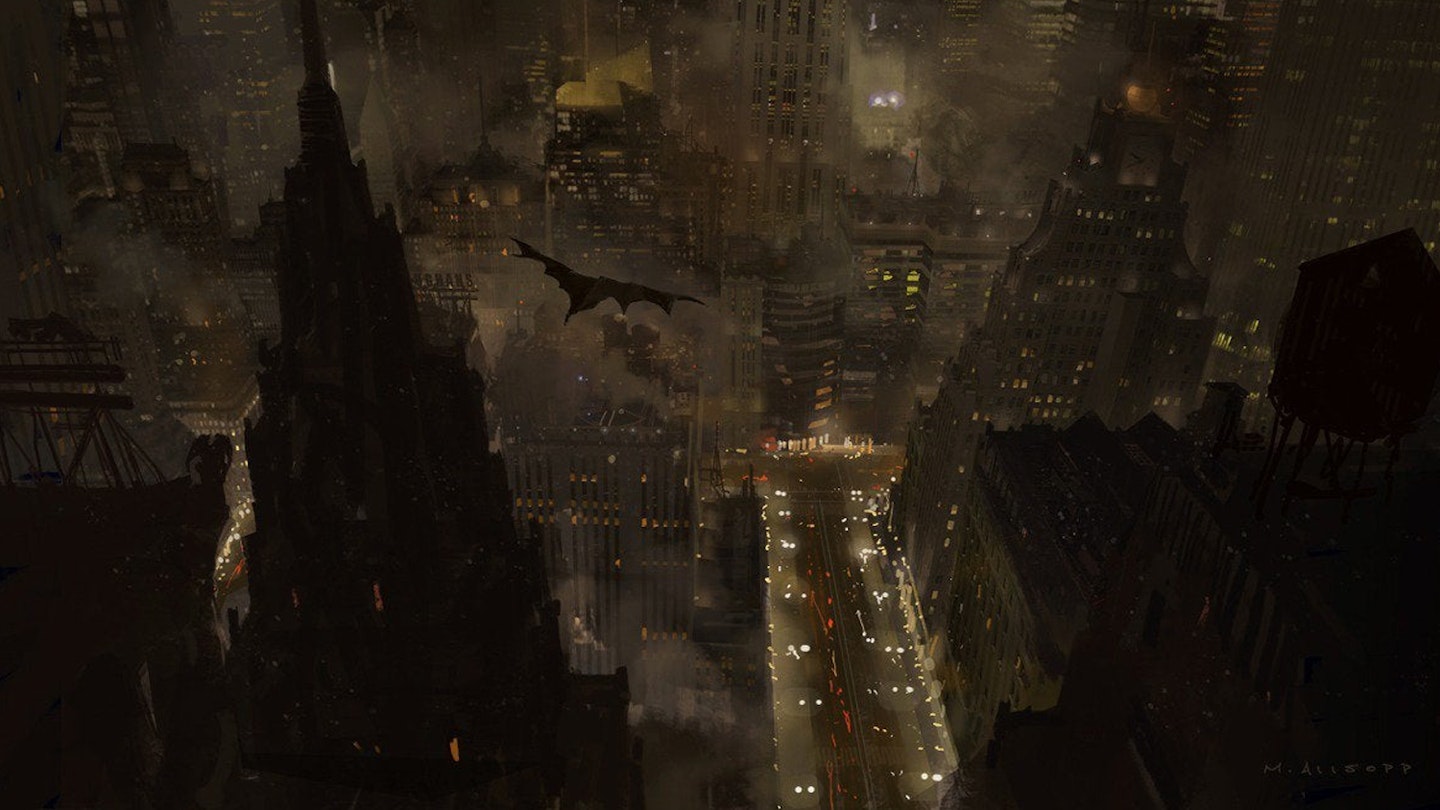 "No whimsy" was the mantra for Batman Begins, according to Nathan Crowley, meaning that the dark-fairy-tale Gotham of previous years had to be reassembled from the ground up. To that end, Crowley set about mapping the town onto real locations. "I wanted to impose the geography of New York as the story demanded it," says Crowley. "I spent a long time working out where everything is. I wanted to know what actual street Wayne Industries is on; I decided Arkham Asylum is on Roosevelt Island."
Still, director of photography Wally Pfister concedes that Batman Begins has elements of the fantastical. "We were aiming for that grittier style, but I still felt an obligation to the studio to put a sort of polished, big-budget look on it. By the time we did The Dark Knight, though, we could do whatever we wanted to!"
"Everything — Wayne Manor, the train — was destroyed at the end of Batman Begins," says Crowley, "so we threw out the Gothic. Everyone works in these van der Rohe buildings in this modern city. I don't think you'll find a single circle in The Dark Knight. It's all squares and straight lines. That's the structure that The Joker is fighting."
The Tumbler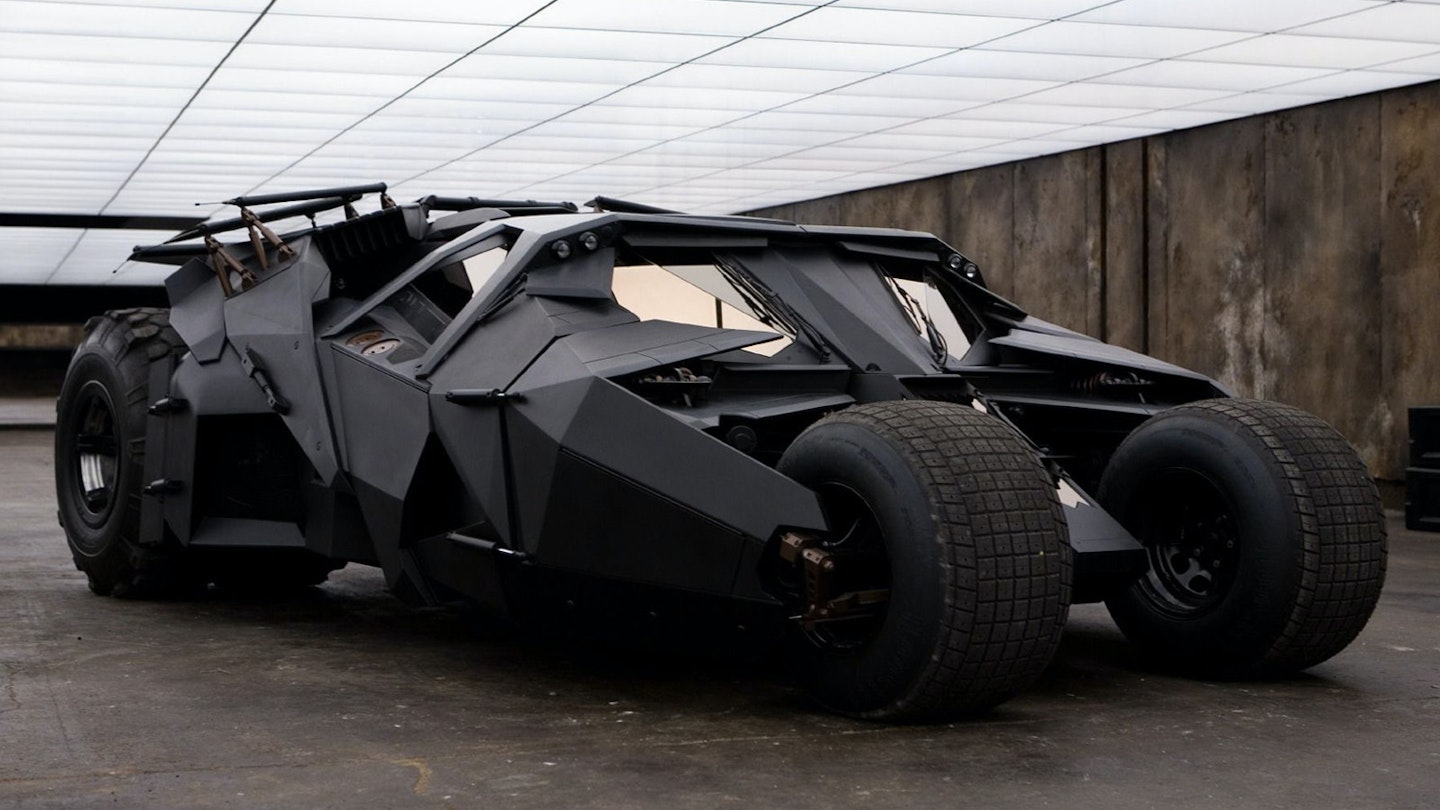 "One of my problems with previous iterations of the Batmobile," laughs screenwriter David S. Goyer, "was it looked like if any of the cars tried to turn a corner it would just flip over." Michael Keaton's car, you'll recall, needed a grappling hook to swing a turn.
Thus, with realism the watchword, Batman Begins' creative team had to solve the problem of a functional Batmobile. "I bought toy kits of a Lamborghini and a Hummer and sort of bashed them together," chuckles Crowley. "It looked awful! But that's how it started. It had to be an urban assault vehicle that could smash things out of the way and jump. Basically it had to be a high-speed tank…"
The models done, it was the job of special-effects supervisor Chris Corbould and his team to build something that worked. "The only time Chris (Nolan) wanted to use CGI was if we couldn't do something for real," recalls Corbould. "It would have been easy to cheat, but it became a real mission, designing the chassis and the steering system and what engine we could put in. In the end we could more or less do anything with it. I think our longest jump was about 70 feet, at 60mph. It went round corners flat-out; it really performed."
That same philosophy extended to The Dark Knight's Batpod. "Chris said, 'It's not a bike,'" shudders Corbould. "I'd tend to agree with him. I looked at this 20-inch wide tyre and wondered how anyone was going to steer it, but we were lucky to get (stunt rider) Jean-Pierre Goy. He fell in love with it."
The Dark Knight Rises' flying vehicle is, according to Nathan Crowley, of a piece with its wheeled predecessors. "There is a story reason why Batman needed an Osprey-Jump-Jet-Harrier-Apache beast! It doesn't really fly, but we felt the technology had finally caught up to the point where we could pull it off between FX and practical."
Originally published in Empire Magazine in July 2012