Few horror sagas of the 21st Century are as iconic as the Saw franchise – a collection of tense, terrifying, twist-filled thrillers packed with fiendishly clever kill-traps, mind-blowing reveals, and a major mythology connecting it all together. And with Spiral: From The Book Of Saw, the series is back and sharper than ever in a new take from the mind of Chris Rock, teaming up with director Darren Lynn Bousman (also behind Saw II, Saw III, and Saw IV) for a gripping and surprising new chapter – ready to bring thrills, chills and blood-spills to your living room on digital, 4K Ultra-HD, Blu-ray and DVD.
With Spiral, Chris Rock doesn't just devise a razor-sharp new take on the Saw mythology – he also stars in the lead role as Zeke, a brash detective on the case of a series of grisly murders from a serial killer keen to play gruesome games with his victims. But the more he delves into the case, Zeke uncovers a dark mystery that digs up uncomfortable truths from the past – and is faced with decisions that will determine who lives and who dies. Starring alongside Rock are The Handmaid's Tale's Max Minghella, Riverdale's Marisol Nichols, and the legendary Samuel L. Jackson. Drawing on classic Saw iconography, with fresh tricks (and treats) up its sleeve, Spiral: From The Book Of Saw breathes fresh life into the series – sure to thrill long-time fans, and pull a whole new generation into its twisted traps.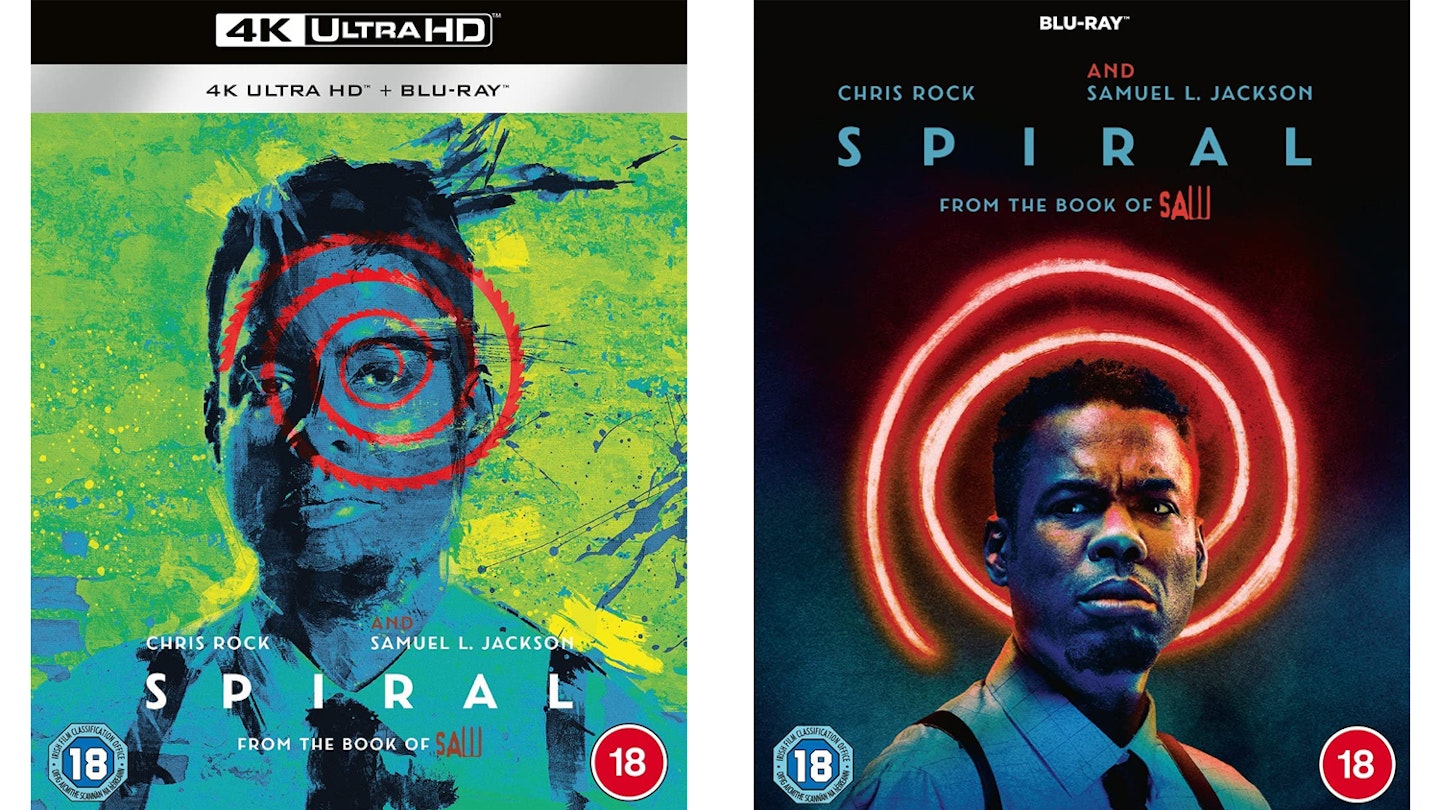 And now you can bring the horror home – Spiral is available to buy now on digital, and is available on 4K Ultra-HD, Blu-ray and DVD from 16 August. And for the hardcore collectors out there, a collectible 4K Ultra-HD Steelbook edition will arrive in September, available now for pre-order. Bring the popcorn, turn down the lights, and get ready for a wild, dangerous ride.
Know your Saw from your Stephen King, and love all kinds of terrifying trivia? Empire is hosting a very special horror quiz in collaboration with Spiral: From The Book Of Saw to celebrate the film's home entertainment release – join us on the Empire Magazine YouTube channel at 8pm on Wednesday 18 August to play along, and maybe win some prizes too…