Methodical. Uncompromising. Ultra-disciplined. Sound familiar? Empire follows David Fincher – and new muse Michael Fassbender – around the world for their bold new kind of hitman film: The Killer.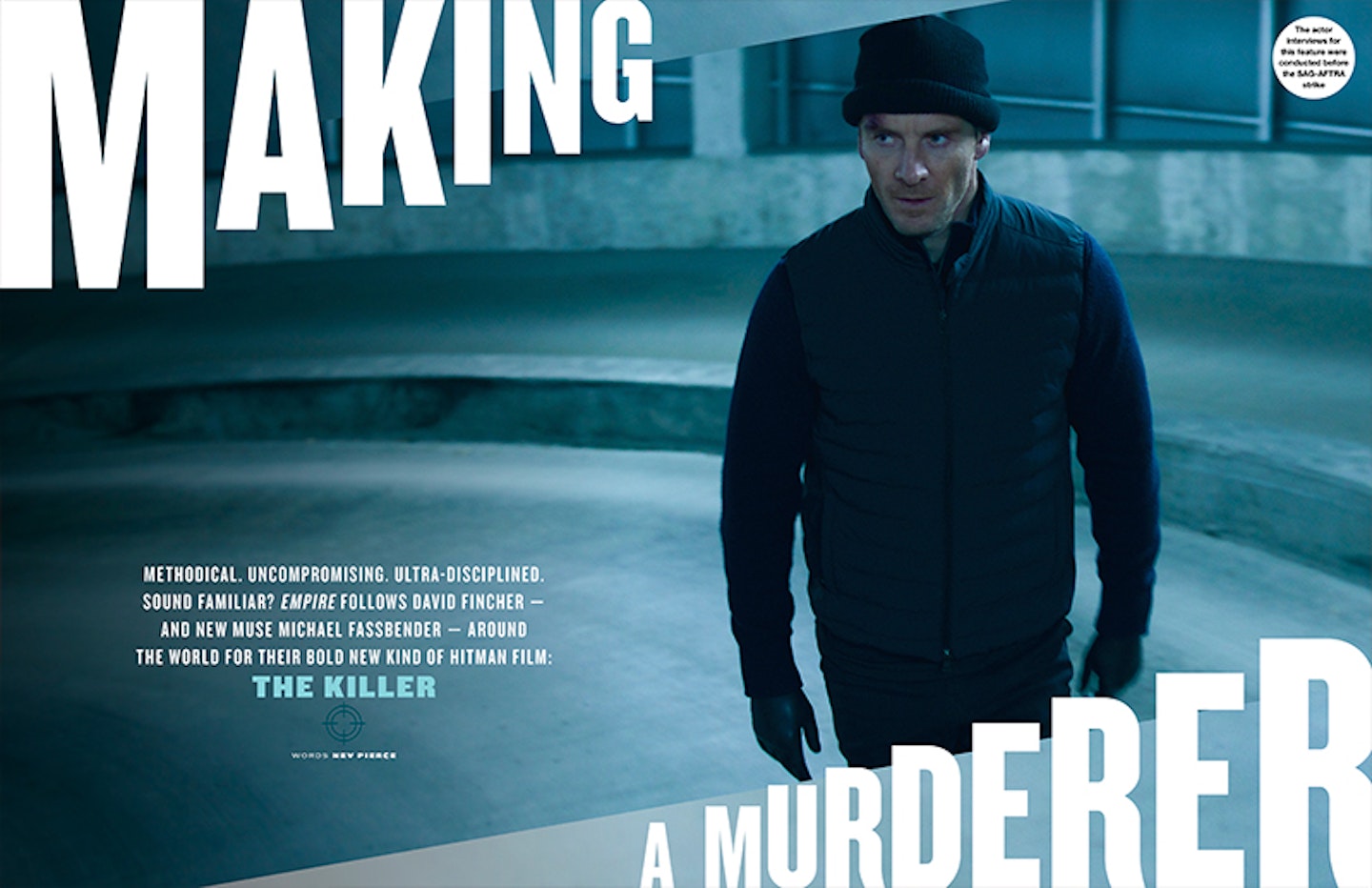 Read an extract of Empire's exclusive The Killer cover feature from our November 2023 issue below, or see the full piece here.
The actor interviews for this feature were conducted before the SAG-AFTRA strike.
Looking through snaps he took while location-scouting his new thriller, David Fincher zeroed in on a figure in a fishing hat and sunglasses, with a bland tan jacket and sneakers. As hitman headgear goes, this isn't Alain Delon's iconic fedora in Le Samouraï, or Tom Cruise's striking silver mane in Collateral, but Fincher was targeting a different reality.
"It's the weirdest get-up, but he just blended in," says the director. "I didn't go into it going, 'The world needs the next great assassin to look like Hunter S. Thompson.' I just thought, 'Oh, yeah. People are always ignoring tourists.'"
To receive unlikely inspiration, you have to be open to it. Fincher is always forensically focused on the job at hand, planning and probing to deliver something beyond the obvious. And in Michael Fassbender, he has an acting avatar equally prepared to push, even if it requires wearing terrible togs. "Everything is just a little off," says the actor, explaining how his character — known only as The Killer — shops in airports, choosing convenience clothes designed for economy of effort. He's always thinking of the job: "staying alert, ready at all times, committed and disciplined."
Traits the character clearly shares with both the man playing him and the man behind the camera.
To read this article in full, become an Empire member. You'll never miss an issue, be able to read every issue in full either on the website or in the app, PLUS you'll get access to member-only content and rewards.