Director Francis Lawrence returns to – and rebuilds – a dangerous world with long-awaited prequel The Hunger Games: The Ballad Of Songbirds & Snakes. We find out his brand new rules of combat.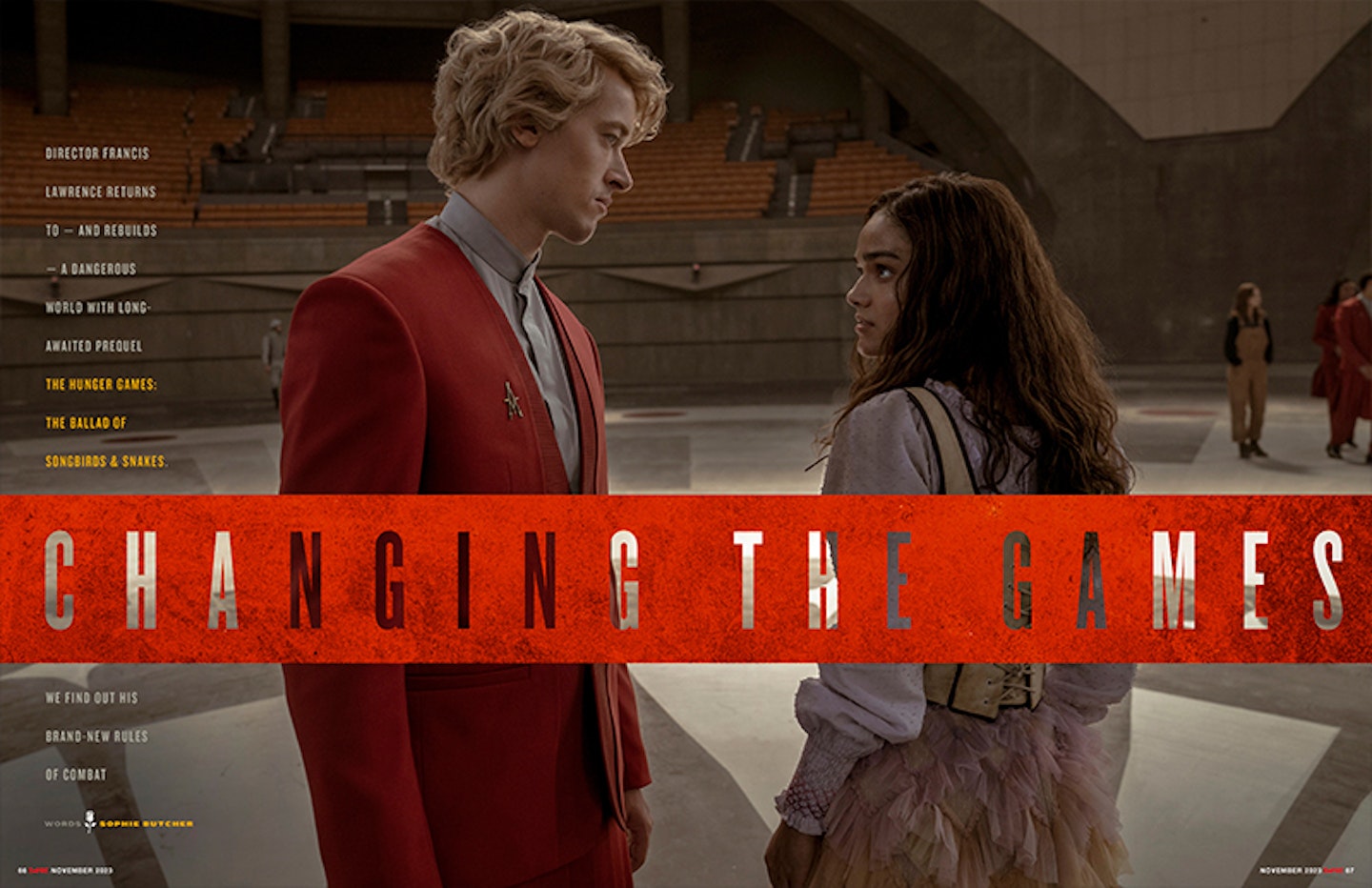 Read an extract of Empire's exclusive The Hunger Games: The Ballad Of Songbirds & Snakes feature from our November 2023 issue below, or see the full piece here.
Almost $3 billion. That's how much The Hunger Games series made at the worldwide box office. It shot Jennifer Lawrence to superstardom, caused a surge in the popularity of archery lessons, and was spoofed by Amy Schumer at the 2015 MTV Movie Awards. There was a Capitol-inspired CoverGirl cosmetics collection, a Net-A-Porter couture fashion line, and even tie-in Subway sandwiches (the 'Fiery Footlongs', including a Sriracha Chicken Melt and Jalapeno Turkey, in case you're wondering). It was a full-blown pop-culture phenomenon, sparking a boom of cinematic Young Adult dystopias, including The Maze Runner, Divergent and The 5th Wave. And at the centre of it all was director Francis Lawrence. Not that he noticed, apparently. "Honestly, I didn't think about it that much," he tells Empire.
What he did notice was the quality of the source material — the substance beneath all the spoofs and Subways. Set in the fictional country of Panem, the novels of Suzanne Collins follow teenager Katniss Everdeen (Jennifer Lawrence in the movies) as she competed in two annual Hunger Games — where youngsters were forced to fight to the death until there was only one left standing — before leading the rebellion that ended the bloody event for good. "Sure, the books were targeted at teenagers," says Lawrence. "But Suzanne didn't write down to them. She was writing about relevant themes, real ideas, and hard things were happening. Sometimes, you look at other YA things and feel the YA-ness of them; you feel the high-school cafeteria politics in these dystopian worlds. I wouldn't have signed on if this felt like that."
The Austrian-born American director took control of the Hunger Games series after Gary Ross helmed the first film in 2012. Displaying an aptitude for edgy mainstream filmmaking with the Keanu Reeves-starring Constantine and the Will Smith-headed apocalyptic actioner I Am Legend, Lawrence oversaw Catching Fire and Mockingjay — Part One and Part Two, all released between 2013 and 2015. But his recent return to the world wasn't guaranteed. If he'd been asked back immediately after Mockingjay — Part Two, he "might have baulked a little bit," he admits. "Just because I spent three-and-a-half, four years of my life doing three movies all on top of each other. It was a lot. But with a break to cleanse my palate [during which he directed J.Law again in Red Sparrow], it was really exciting to get a call from Suzanne." This was in late 2019, to tell him she was almost finished with her prequel novel, The Ballad Of Songbirds And Snakes.
To read this article in full, become an Empire member. You'll never miss an issue, be able to read every issue in full either on the website or in the app, PLUS you'll get access to member-only content and rewards.