The history of cinema is littered with terrible gifts. The Joni Mitchell CD that breaks poor Emma Thompson's heart in Love, Actually, the havoc-wreaking mogwai-tuned-gremlin in Gremlins, Gwyneth Paltrow's head in a box in Seven – the list goes on. But if you've got a movie-loving significant other, family member, friend, enemy, frenemy, you name it, Empire has pulled together a handy gift guide so you can be sure to get them the present – film-related or otherwise – that they never knew they so desperately wanted. Happy gift-giving!
Micro Condor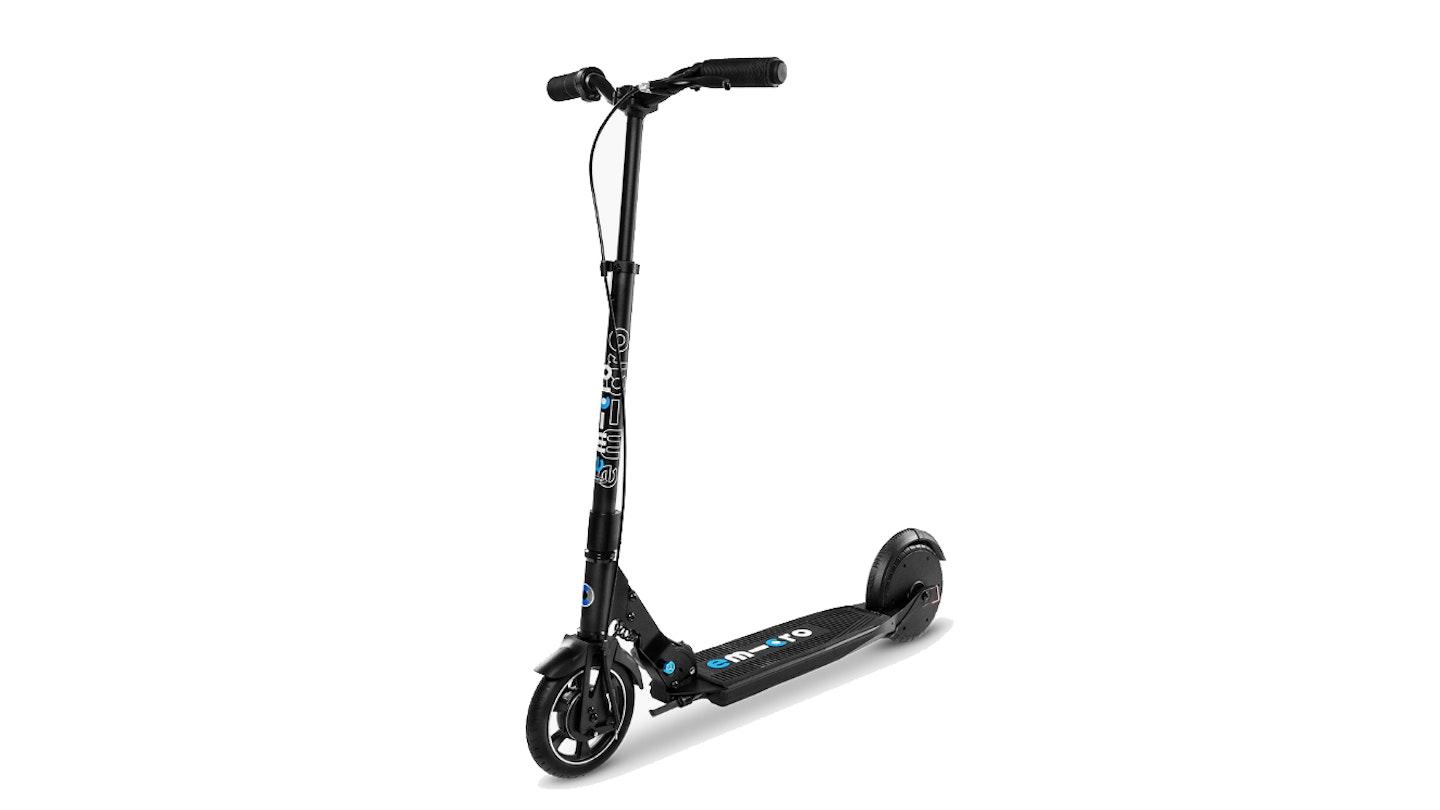 When Santa arrives at our houses in the early hours of Christmas morning, we'll all be hoping he turns up on one of these. The latest creation from scooter kings Micro, the Condor may be the single greatest gift to commuters since shoes were invented. Weighing just 10.8kg and boasting a range of 20km, the Condor X3 is a self-propelled, fully electric scooter that can whisk you towards your destination at speeds of up to 25kph. Larger wheels than the average scooter make for a comfier ride, a hand brake bestows for lightning-quick stopping power and the rear light gets points for added safety. It even has cruise control!
iPhone XS Max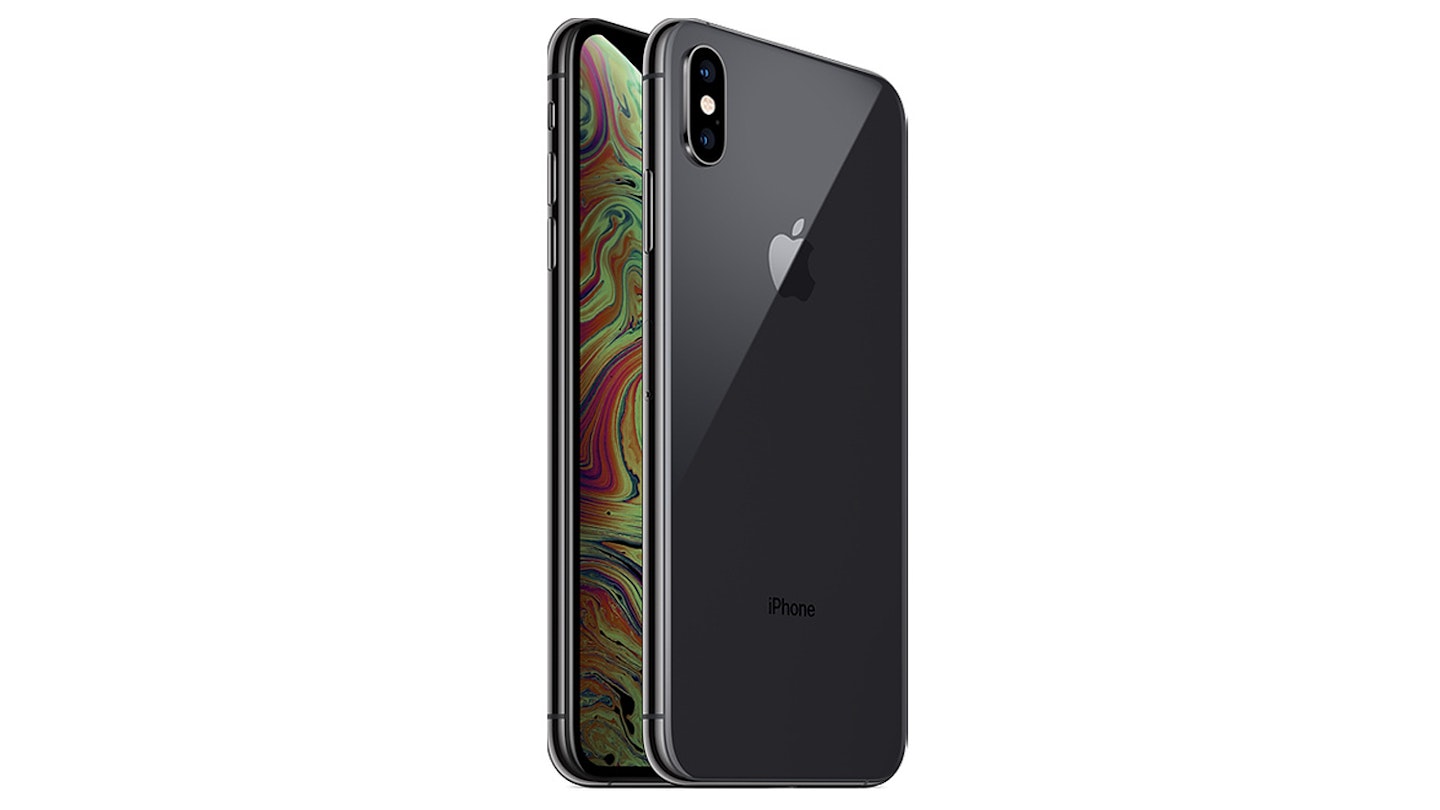 The iPhone XS Max is, quite simply, the best phone Apple has ever produced. Yes it boasts Face ID (first introduced on last year's iPhone X) and a blisteringly fast A12 Bionic chip that will make short work of even the most demanding games, but the XS Max's crowning achievement is its extraordinary display. A stunning 6.5" OLED screen covers almost every millimetre of the iPhone's face, putting even the previous Plus models to shame. With gorgeous colour reproduction and HDR, the 2688 x 1242 pixel screen makes this the perfect device for watching movies on the go. Throw in a 12 megapixel camera and the most powerful phone battery Apple has yet produced and this is all the phone you need this year.
iPad Pro 12.9"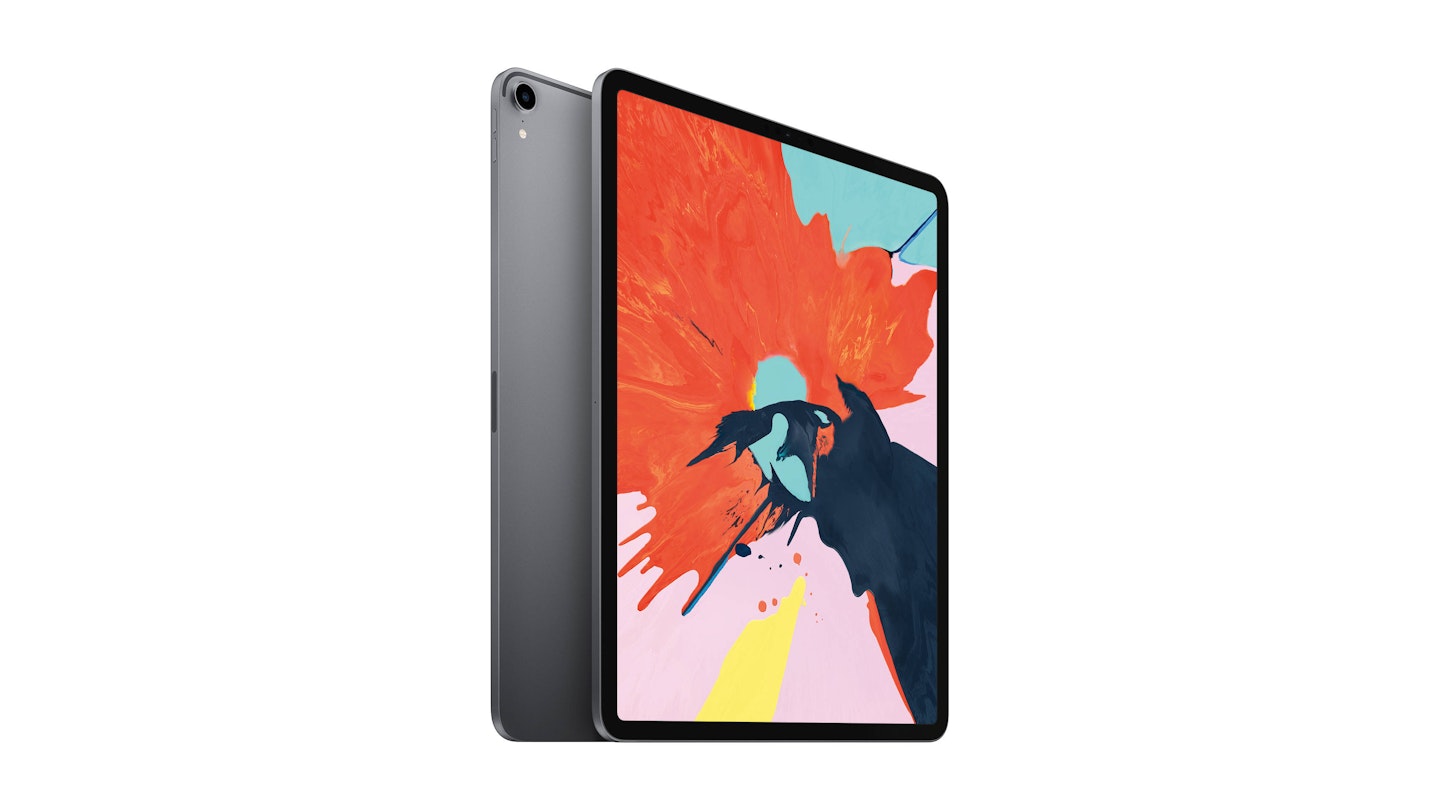 There are a great many tablets on the market these days but the iPad is still the king. Apple's new 2018 iPad Pro represents the most radical shake-up of the device's design since its launch in 2010, introducing a near bezel-less design and adding Face ID to the iPad range for the first time, the new Pro features a colossal 12.9" screen that brings you as close you'll come to having a personal, portable HDTV for movies on the move. The Pro is far more than a portable media player, however. Powered by the ludicrously fast A12X Bionic chip, the tablet is an absolute beast and paired with Apple's newly re-designed wraparound keyboard case and second generation Apple Pencil (which now charges magnetically while attached to the iPad's edge) it's one of the most desirable pieces of tech to hit the shelves this Christmas.
Star Wars: Jedi Challenges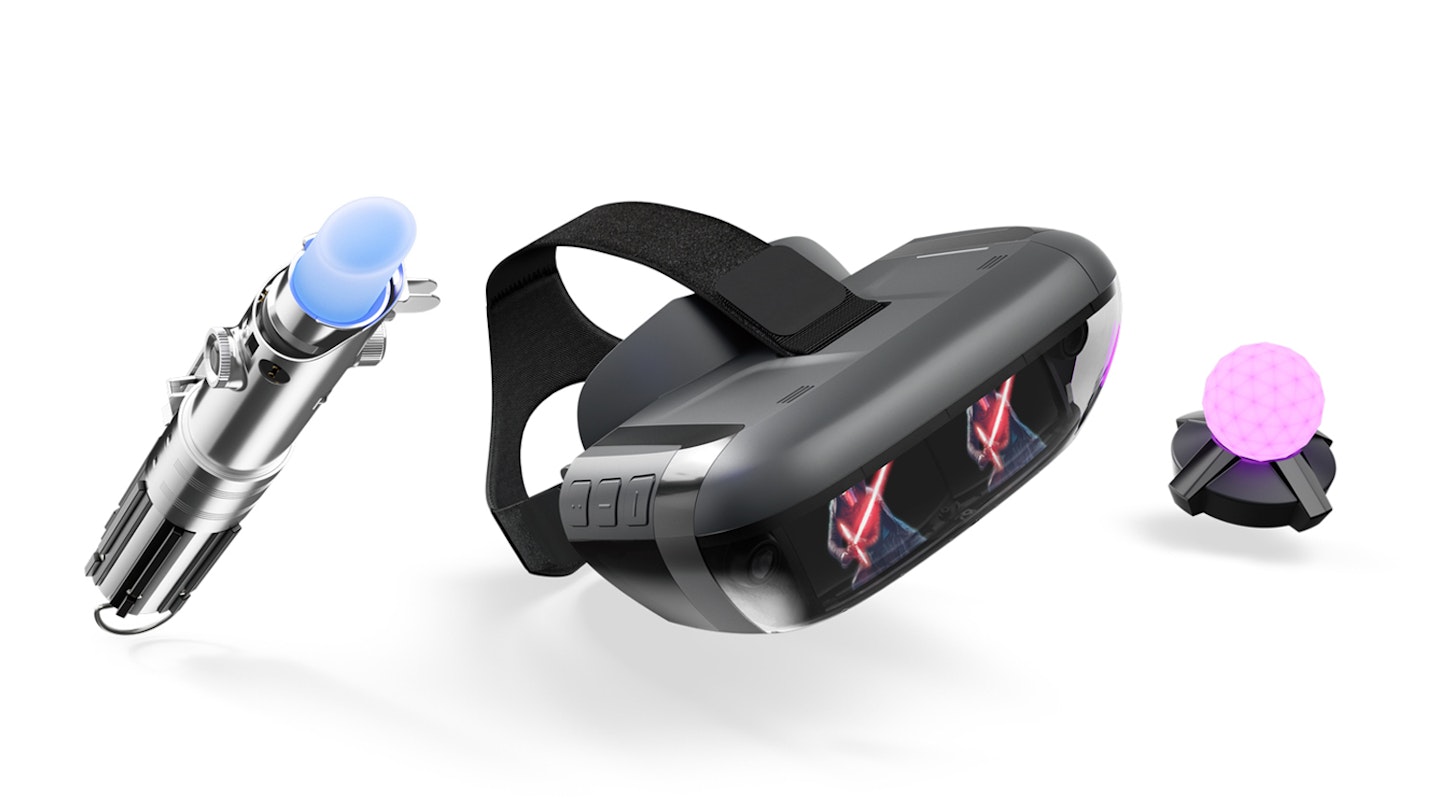 Excitement? Adventure? A Jedi craves not these things. However, if you fancy a little of both this Christmas, you can't do much better than Star Wars: Jedi Challenges from Lenovo. A self-contained Augmented Reality experience, it comes with a visor and lightsaber hilt, enabling you to fulfil your wildest Jedi fantasies by duelling Sith Lords in the comfort of your own living room. We defy any of you to have more fun than this on Christmas day without turning to the Dark Side.
Beats Studio3 Wireless
Whether you're jetting off on frequent flights or rattling into work on a train every morning, shut out all those distractions with Beats Studio3 Wireless headphones. The Active Noise Cancelling tech and extra-cushioned ear cups are so good that you'll feel like Ripley cocooned in her cryosleep pod when you slip them on. Using Apple's smart W1 chip, Beats' flagship over-ear set is especially good if you're an iPhone or Mac user, giving a stronger connection and improved power efficiency. Plus, for any last-minute Home Alone airport dashes, you can plug them in for 10 minutes and get three hours of battery life in return through the Fast Fuel battery tech. The new Skyline collection is decked out in lovely pastel shades – our pick is the Shadow Grey.
PlayStation Classic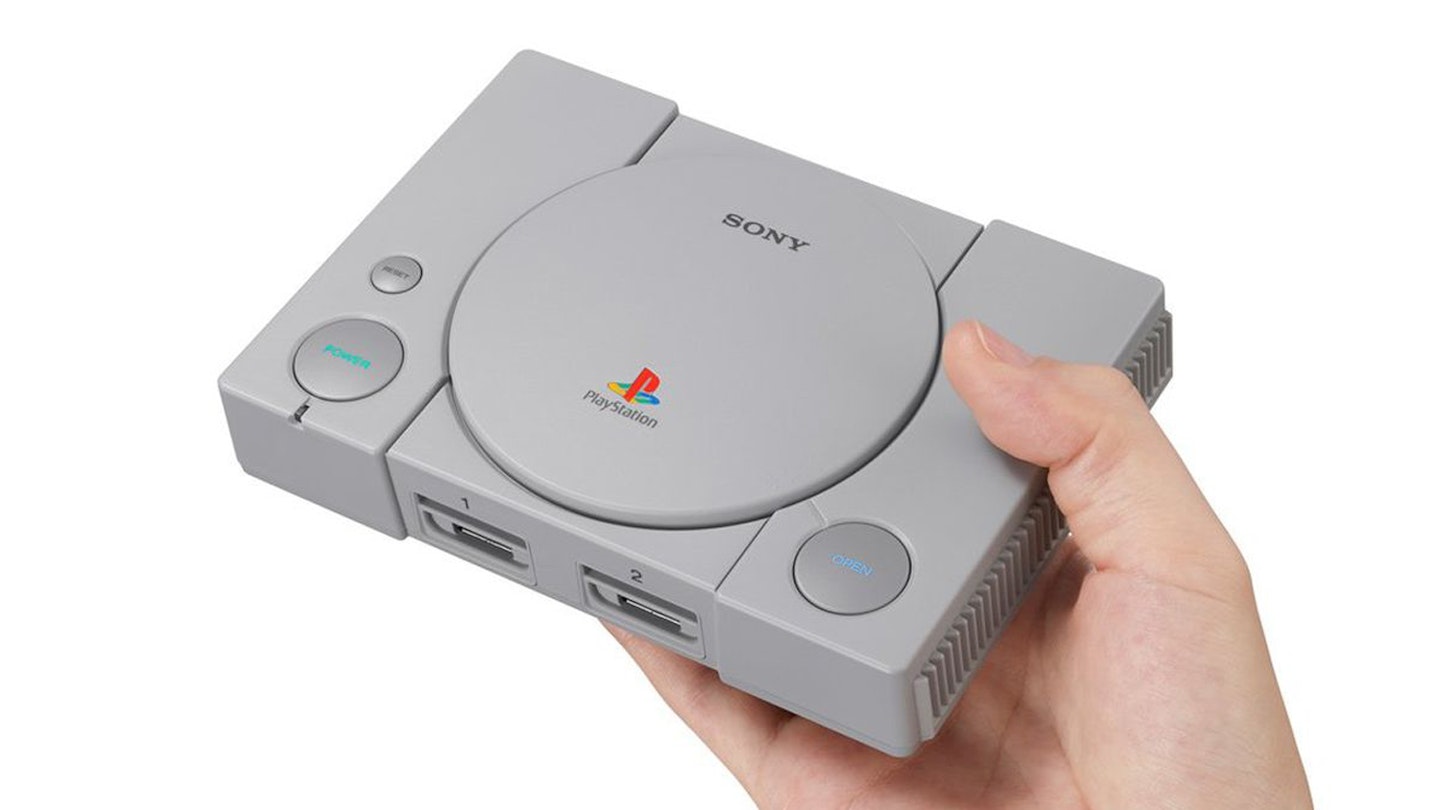 HDR, virtual reality, seamless online multiplayer… gaming is in a thrillingly futuristic place right now, but can you really beat hiding in a cardboard box and popping out to throttle confused henchmen? Do exactly that in the original Metal Gear Solid, also and play Grand Theft Auto, Final Fantasy VII, Oddworld: Abe's Oddysee, Tekken 3, and 16 more first-gen PlayStation classics on the adorably tiny, er, PlayStation Classic.
[Buy It Now](https://www.amazon.co.uk/gp/product/B071G84NHX/ref=as_li_qf_asin_il_tl?ie=UTF8&tag=baucitnet-21&creative=6738&linkCode=as2&creativeASIN=B071G84NHX&linkId=65677c24057df1a83d5320ada7ddf9ed
)
Hive Active Heating And Smart Lights
The gift that keeps on giving – turn your house into a smart home, and you can keep a much closer eye on your energy usage and bills going forward. Plus, throw in the Google Home Hub (see below), and you can use voice commands to bark orders at your appliances, like you're Tony Stark. Thermostat, lightbulbs, cameras, plugs, motion sensors and more - there's enough here to make even the most ardent Skynet-phobe a smart home convert.
Google Home Hub
Want your very own HAL 9000, without the back-stabbing AI conscience? Our pick is Google's Home Hub – control your smart home gadgets, use it as a personal organiser, ask Google Assistant for info, watch videos, listen to music and much more. It doesn't have a camera, so you won't feel like you're being watched, it doubles as a super slick digital photo frame and once you have it installed there's every chance you'll wonder how you ever lived without it. If you've never been sold on the idea of a digital assistant, the Home Hub might just be the device to change your mind. Next stop: buy some pod bay doors.
Roku Express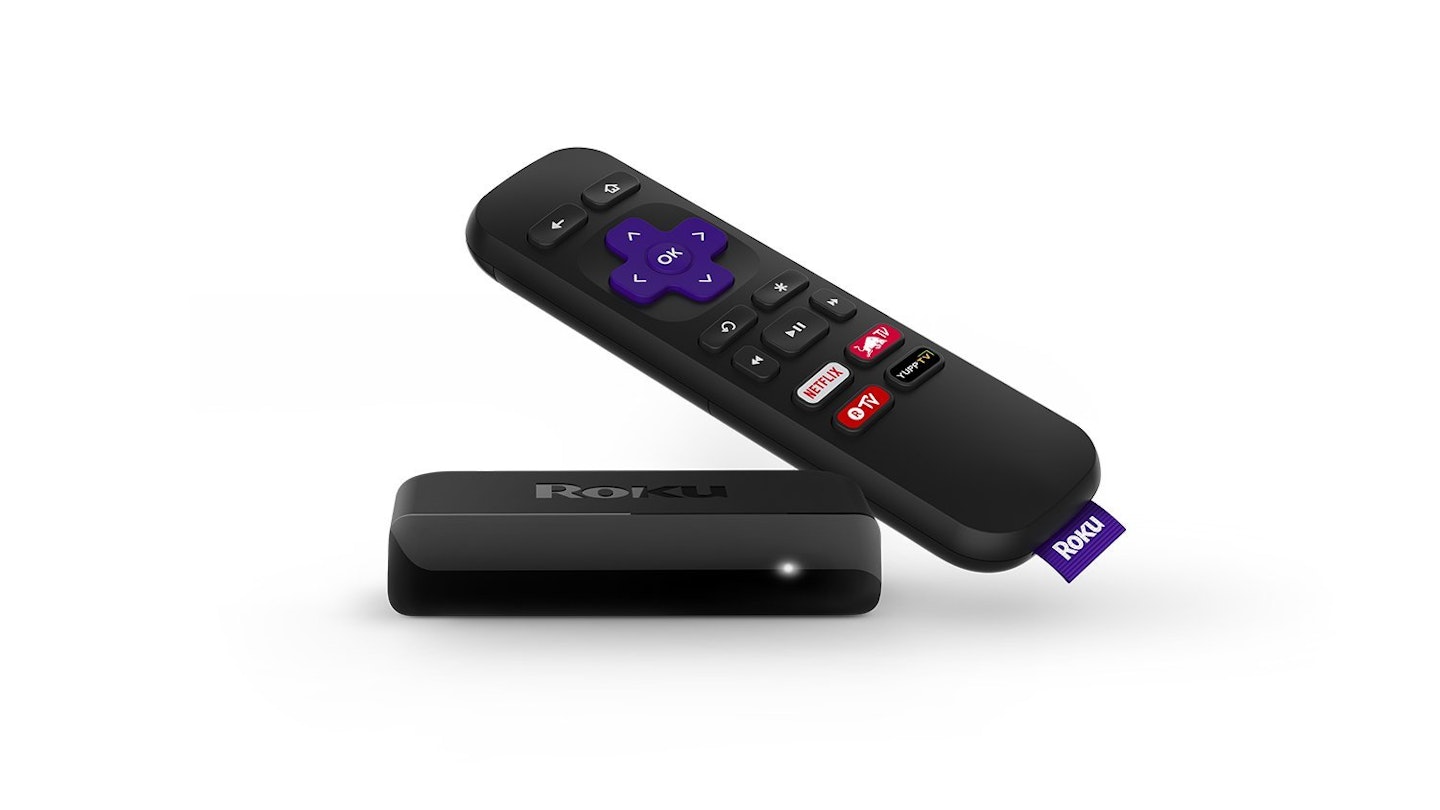 Streaming sticks are a dime a dozen these days but for less than £30 you really can't go wrong with the Roku Express. Simple to set up, the Roku will immediately connect you with Netflix, Amazon Video or whatever other streaming platform you subscribe to, turning even the most luddite gogglebox into an instant smart TV.
Turtle Beach Elite Pro 2 Headphones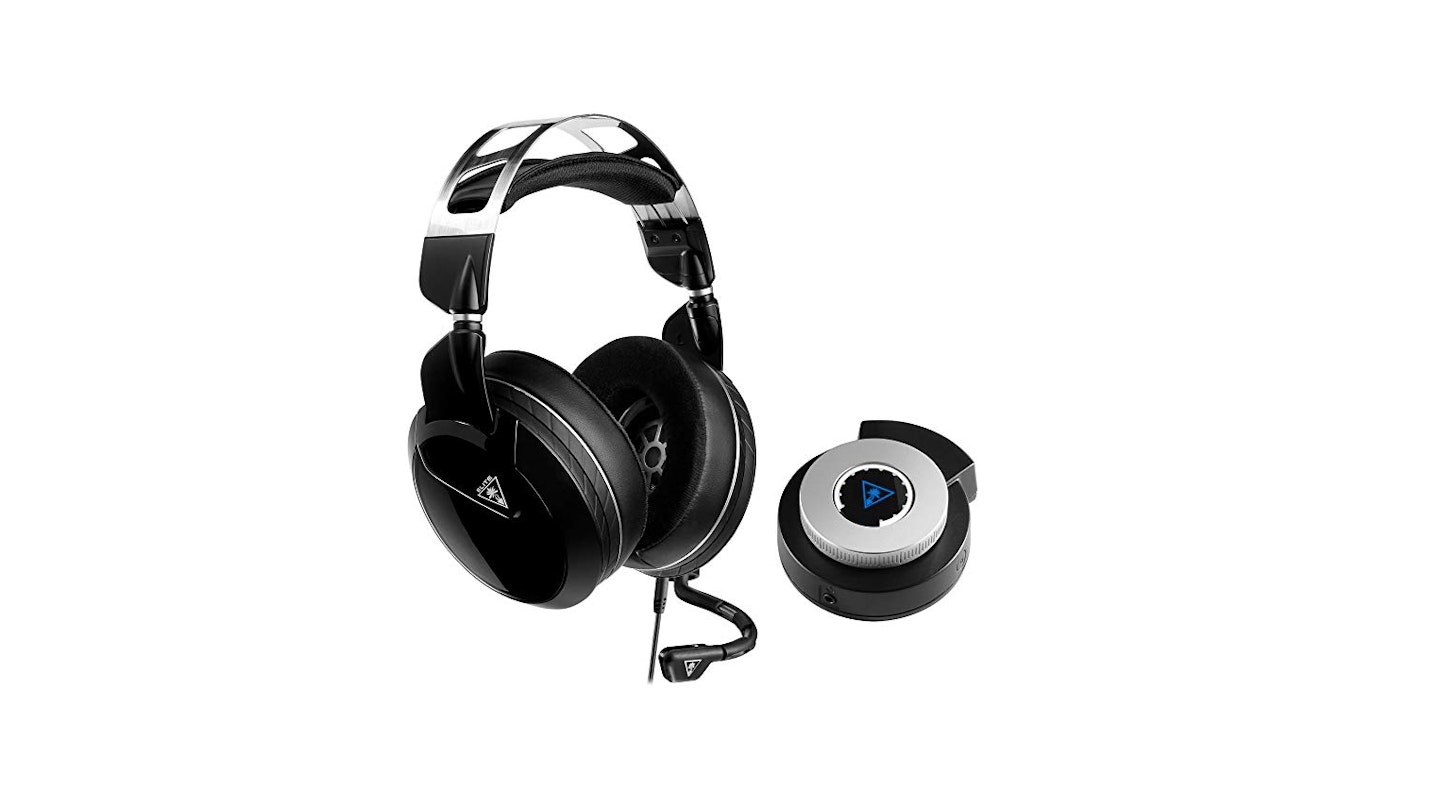 While you're playing Red Dead, a brand new pair of gaming cans will mean you can hear the birds tweeting in the trees, the adorable whinny of your beloved steed, and the horrifying screams of your fallen enemies with immersive, crystal-clear perfection. If it's gaming fidelity an immersive virtual surround sound you want, you can't do much better than these.
Oculus Go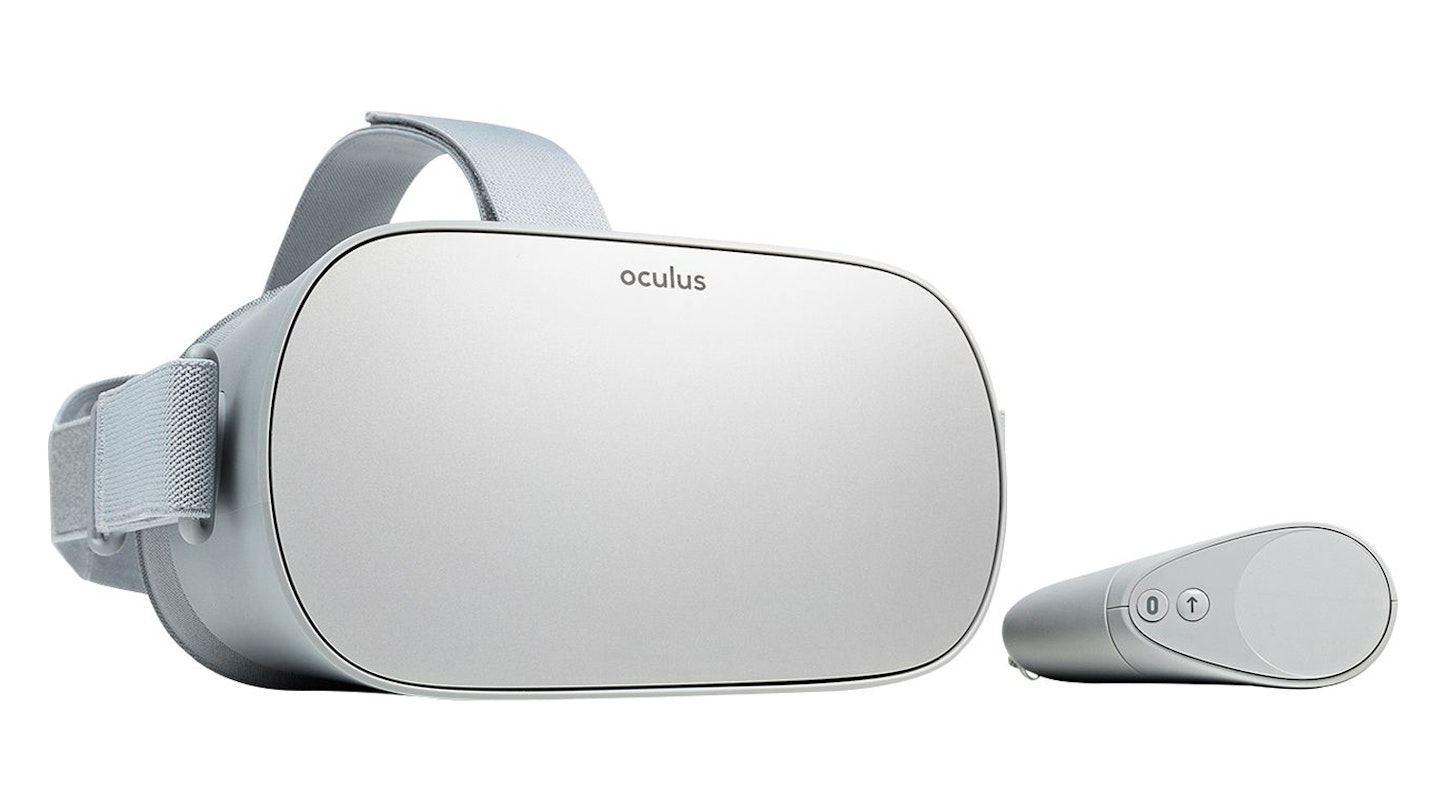 While Ready Player One showed us all what virtual reality might eventually end up like earlier this year, it's pretty clear the OASIS is still a few decades off yet. Still, channel your inner Wade Watts with this VR headset that ditches clunky wires and has its own in-built screen – no compatible smartphone needed. Banging '80s tunes: optional.
[Buy It Now](https://www.amazon.co.uk/gp/product/B07D7HPSFC/ref=as_li_qf_asin_il_tl?ie=UTF8&tag=baucitnet-21&creative=6738&linkCode=as2&creativeASIN=B07D7HPSFC&linkId=e0505b548bea21c6bf4fbc712dbe2a1f
)
Nokia 7.1
If you're an Android die-hard looking for a handset that packs in all the must-have features without an eye-watering price tag, the Nokia 7.1 has a dual lens rear-facing camera, huge 3,060 mAh battery with fast-charge, and a vibrant six-inch screen ideal for bingeing Netflix on your commute.
Toys & Gaming
Thrustmaster T.Flight Hotas One Joystick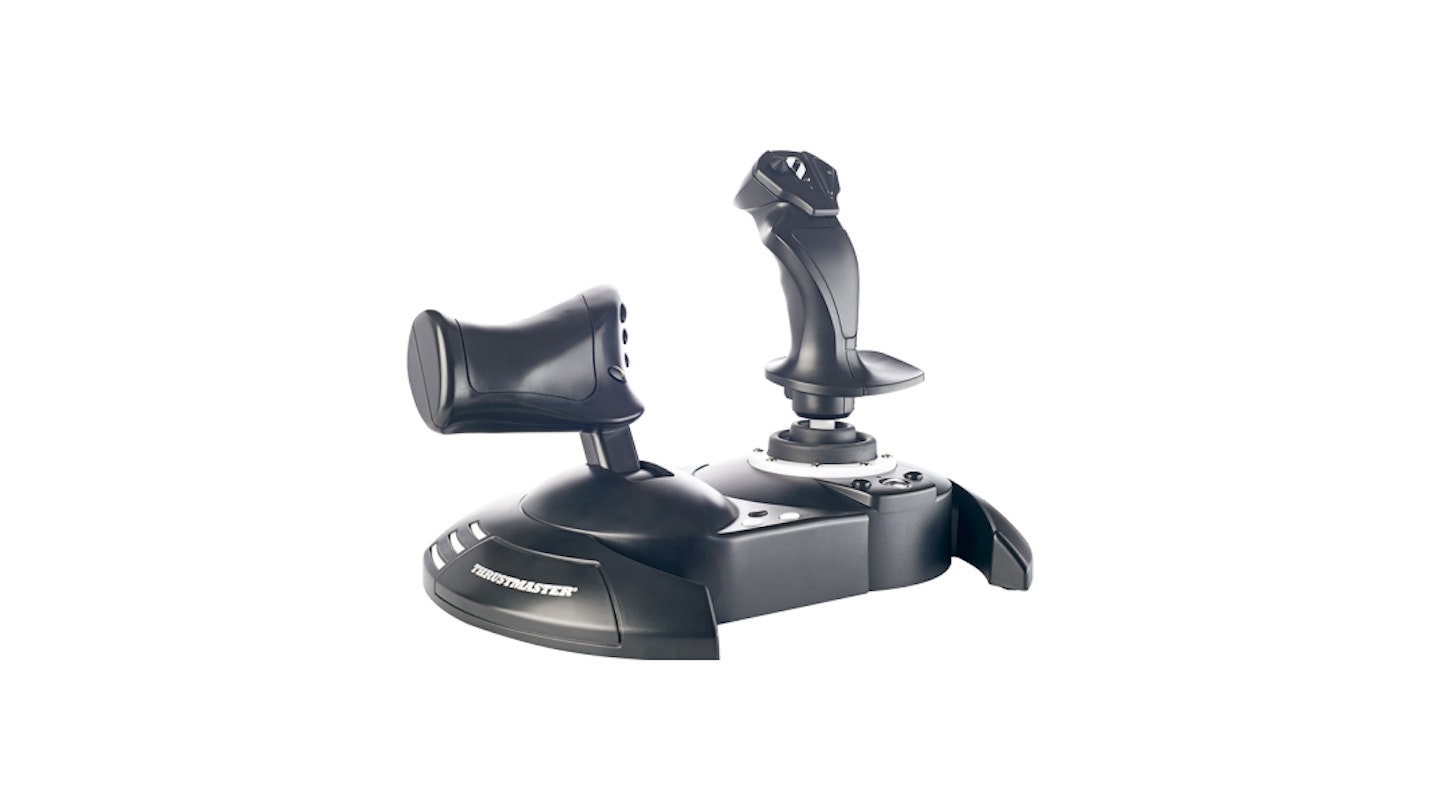 If you're going to get the most out of Elite Dangerous, Ace Combat 7, or other flight games, a joystick is the way to go. Thrustmaster's Xbox One-compatible T.Flight Hotas One has five axes and a rapid-fire trigger for mid-air sharp-shooting, and is suitable for all types of flight sim.
[Buy It Now](https://www.amazon.co.uk/gp/product/B07643TW2V/ref=as_li_qf_asin_il_tl?ie=UTF8&tag=baucitnet-21&creative=6738&linkCode=as2&creativeASIN=B07643TW2V&linkId=e43fa427ff2555f9f9c7f2521f5b2472
)
Wrecking Ralph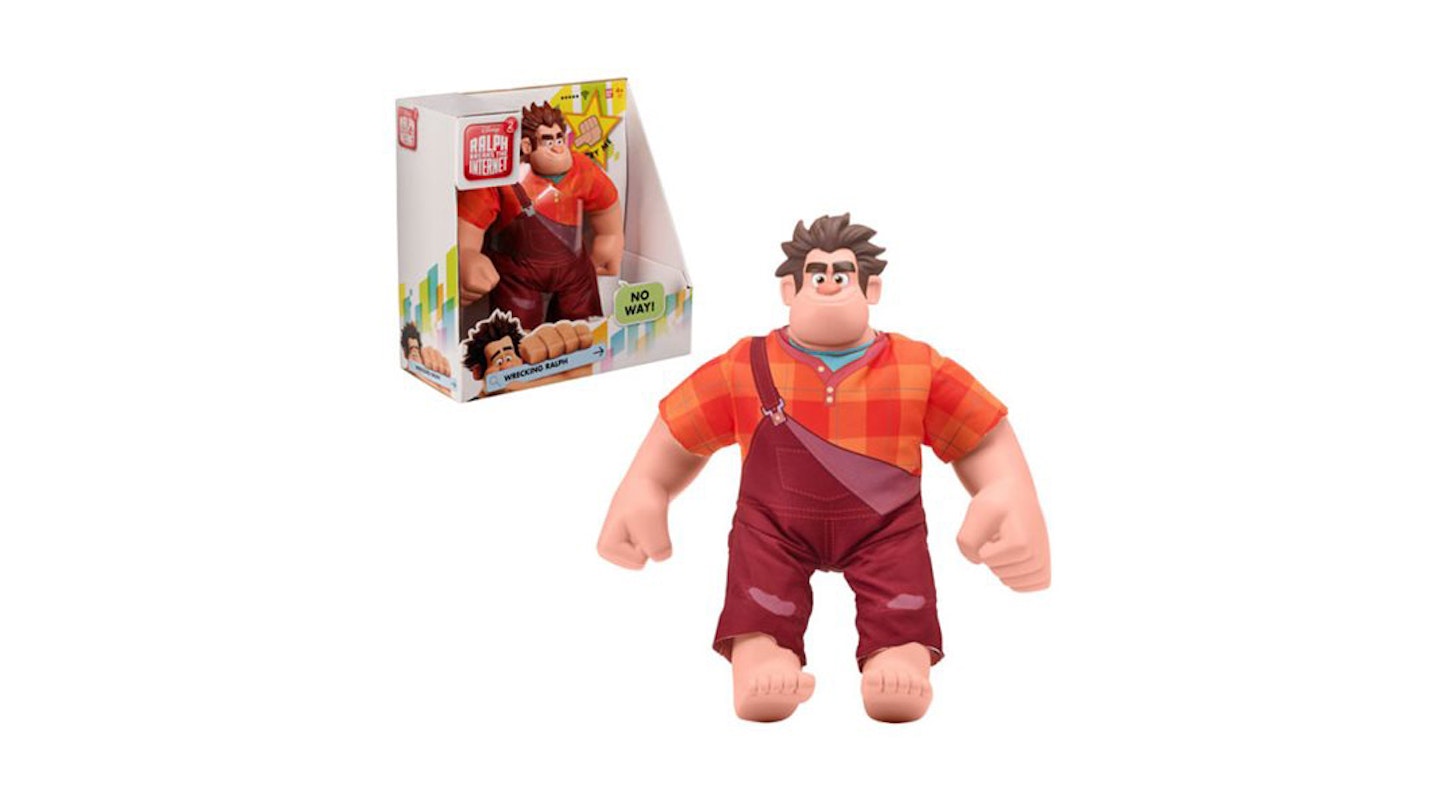 "I'm gonna wreck it!" In advance of his appearance in Disney's upcoming Ralph Breaks The Internet, Wreck It Ralph arrives in 9" toy form with added one-liners from the new movie. The best part? Wrecking Ralph lives up to his name and will wreck all your stuff with his authentic thrashing arm motion. In the best way possible, naturally.
LEGO Porg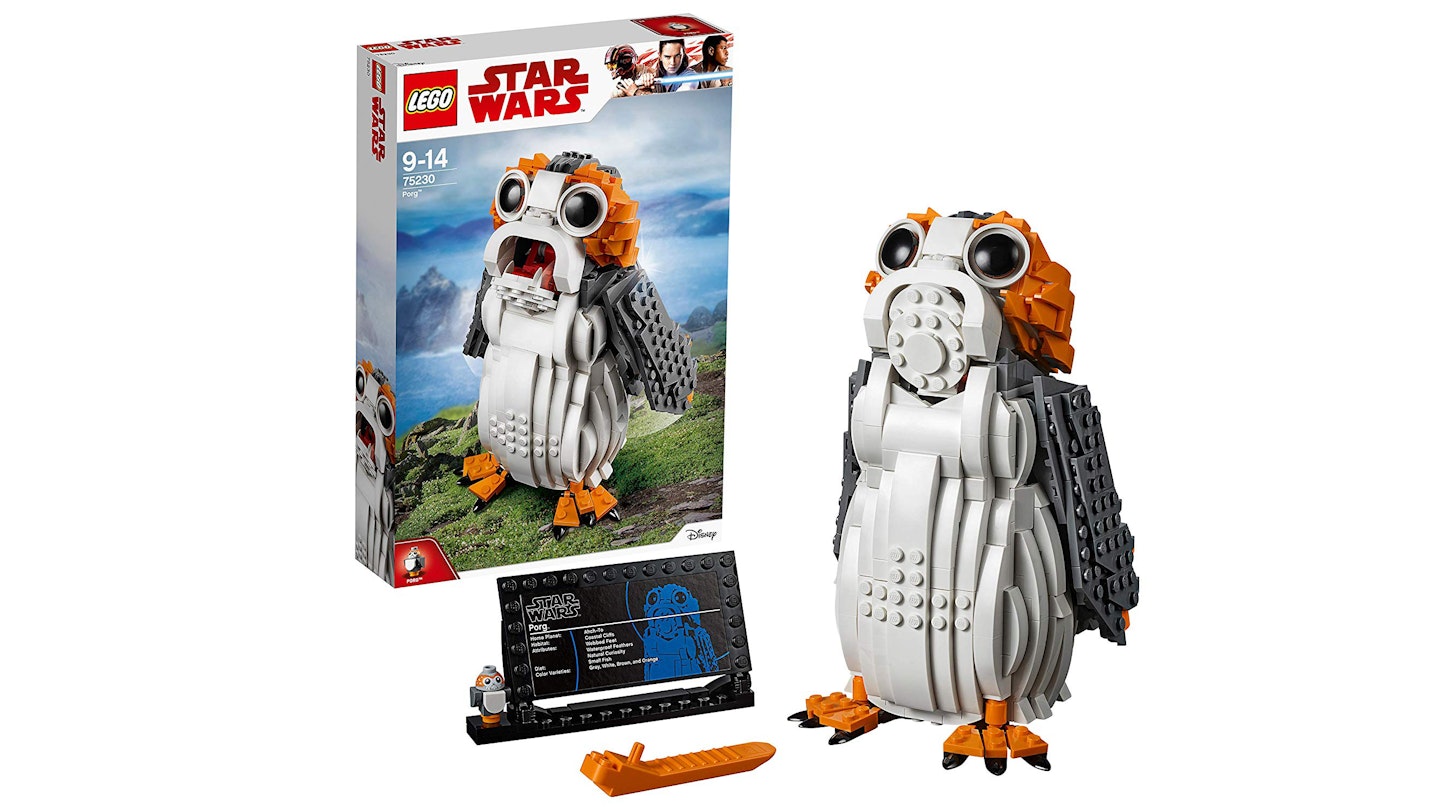 Just when you thought you had every Porg product going, LEGO has released a buildable version of The Last Jedi's cutest newbie. The 20cm tall model has dropping-jaw and flapping-wing actions, and best of all comes with a Porg minifigure too. Even Chewie would be into it.
LEGO Harry Potter – Hogwarts Great Hall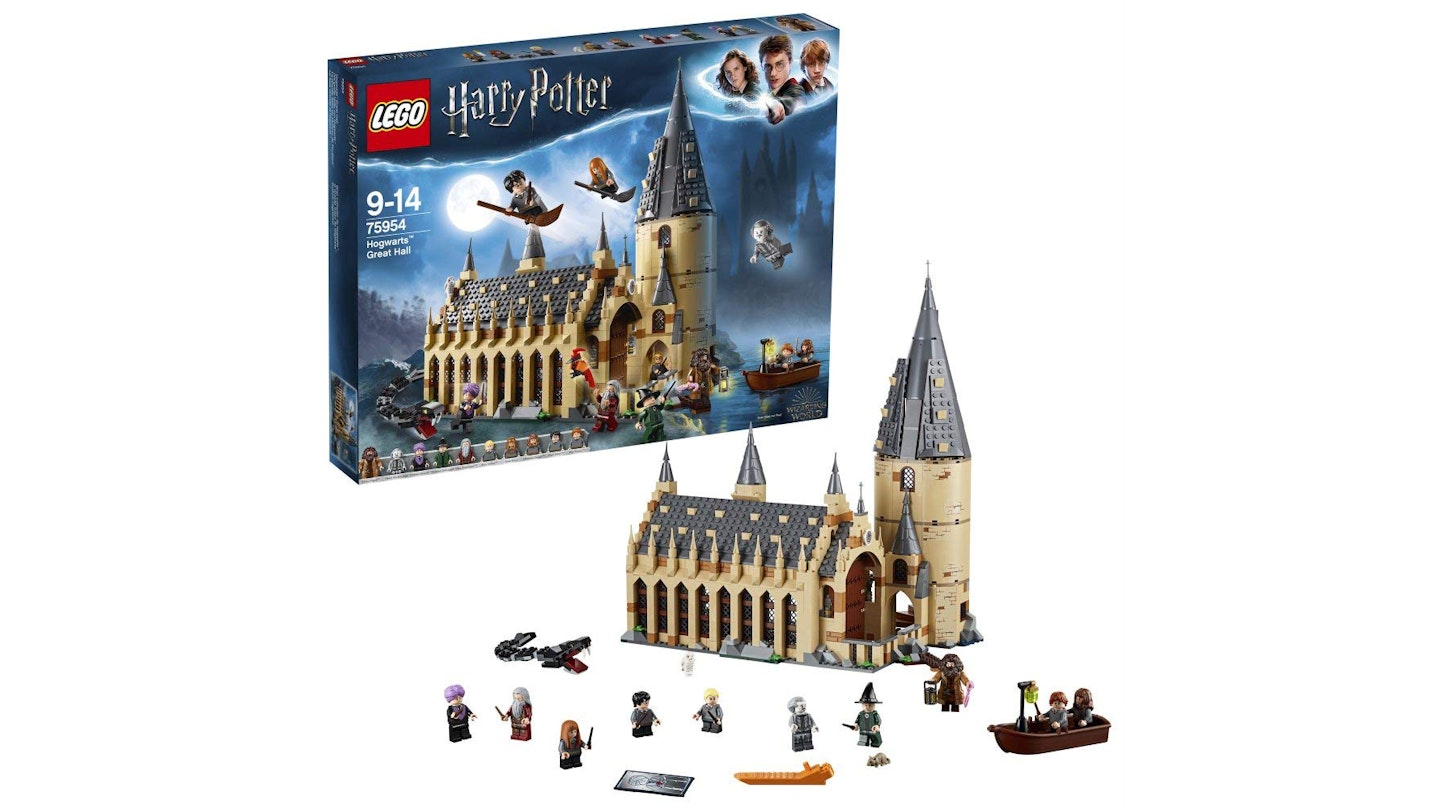 The massive new Hogwarts Castle set is pure LEGO magic, but you'll need plenty of Galleons and an entire Room of Requirement to house it. This more manageable Great Hall kit means you still get the school's central hub, a bunch of must-have minifigures – Harry, Ron, Hermione, Malfoy, Dumbledore, McGonagall, erm… Susan Bones? – a buildable Basilisk, and plenty more detailed extras. Accio, bricks.
[Buy It Now](https://www.amazon.co.uk/gp/product/B0792RDN2V/ref=as_li_qf_asin_il_tl?ie=UTF8&tag=baucitnet-21&creative=6738&linkCode=as2&creativeASIN=B0792RDN2V&linkId=76c25c55d222ae37fef638a9dc6f6cf6
)
Gloomhaven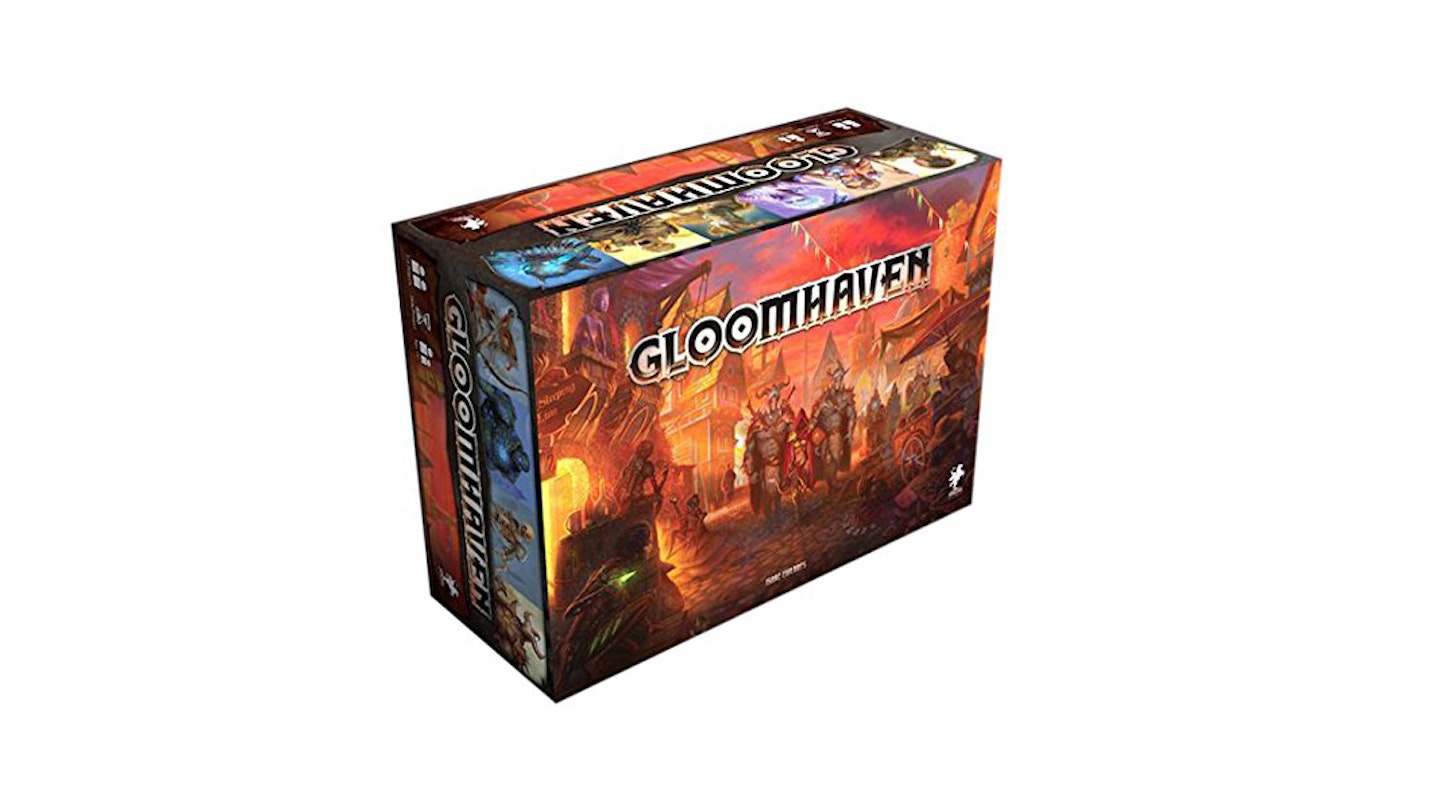 Once the turkey is out of the way, clear your tabletop to make way for the sheer bulk of Gloomhaven – a massive fantasy game with a whole stack of play modes and adventure scenarios to keep even the most card-carrying analogue gamers busy for months. If a boardgame called 'Gloomhaven' sounds appealing to you, you'll love it. Just don't try and learn its many, many rules after hitting the sherry.
Nintendo Switch – Pokémon Let's Go Limited Edition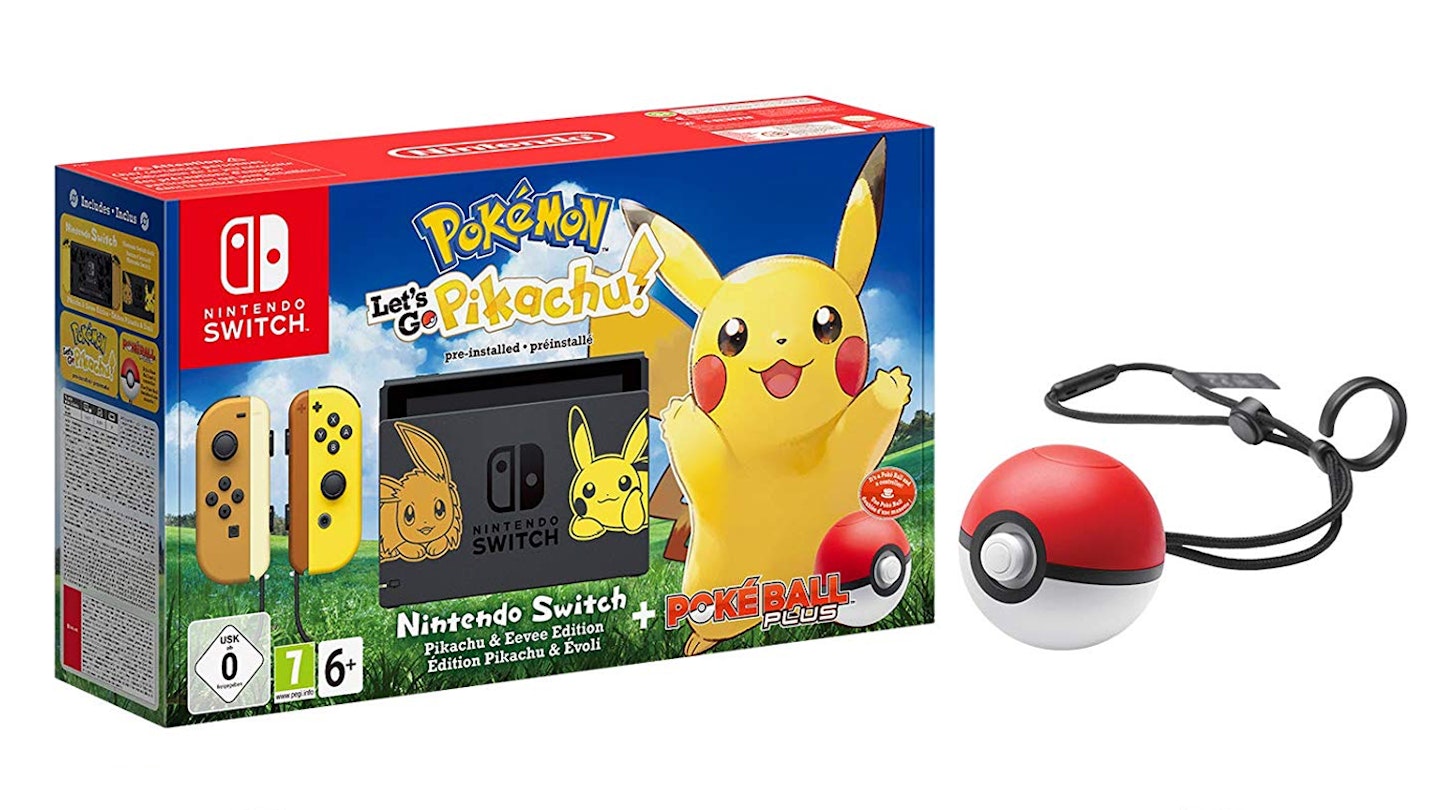 For budding Pokémon trainers who are yet to pick up a Nintendo Switch, now's an ideal time to pick up the portable console and be the very best, like no-one ever was. To catch them is your real test, to train them is your cause in Pokémon Let's Go, which recreates the RPG series' original Kanto region in an all-new vision that'll be hugely satisfying for long-time fans, and vibrant and x for new players. There's a limited edition Switch console to celebrate the game, featuring Eevee and Pikachu on the dock as well as specially-coloured Joy-Cons – and you get the Pokéball Plus controller bundled in there too. Go and catch 'em all.
Marvel's Spider-Man (PS4)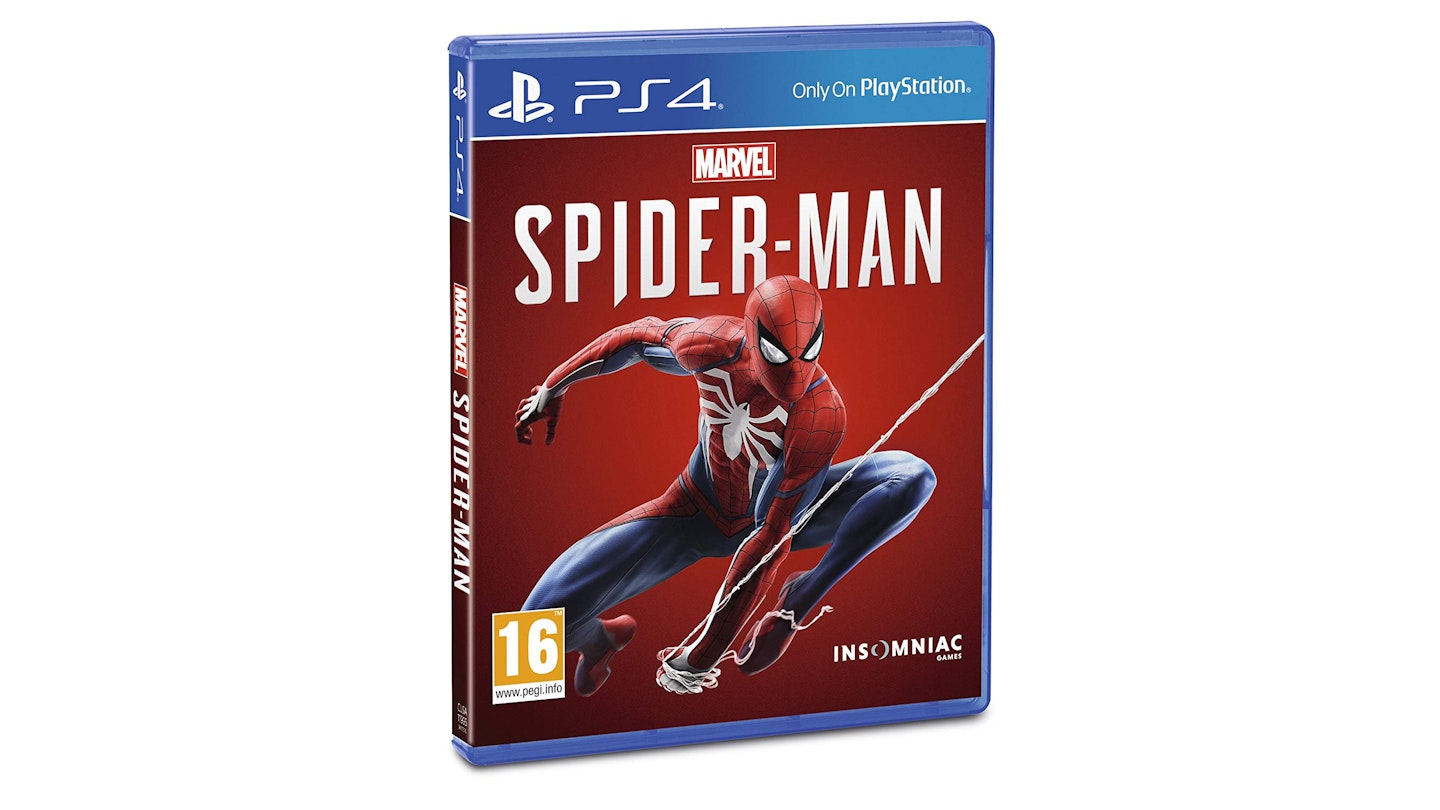 Donning your own spandex and fighting criminals in real life is bound to end up like the opening act of Kick-Ass. Just, don't. Get Marvel's Spider-Man on PS4 instead, offering all the thrills of web-slinging through New York and beating people up with none of the life-threatening danger.
Red Dead Redemption 2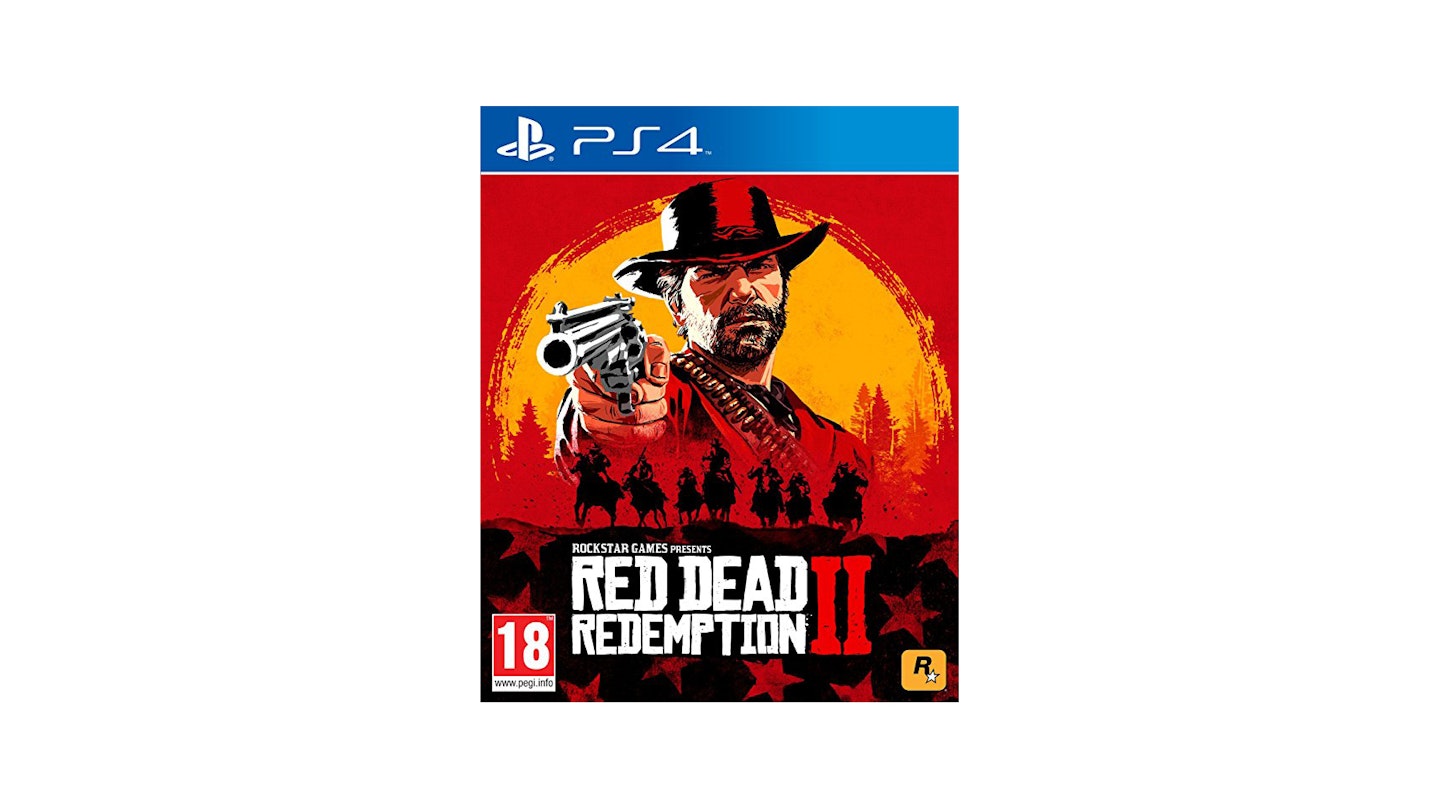 Christmas is a time for family and spending time with loved ones. Or it would be, if Rockstar Games hadn't just released a Wild West masterpiece so engrossing, so addictive, and so stupendously-detailed that you'll want to spend your holidays alone in a darkened room traversing the Old West, getting your digital beard shaved, and falling off horses instead.
Accessories
RiutBag R15.3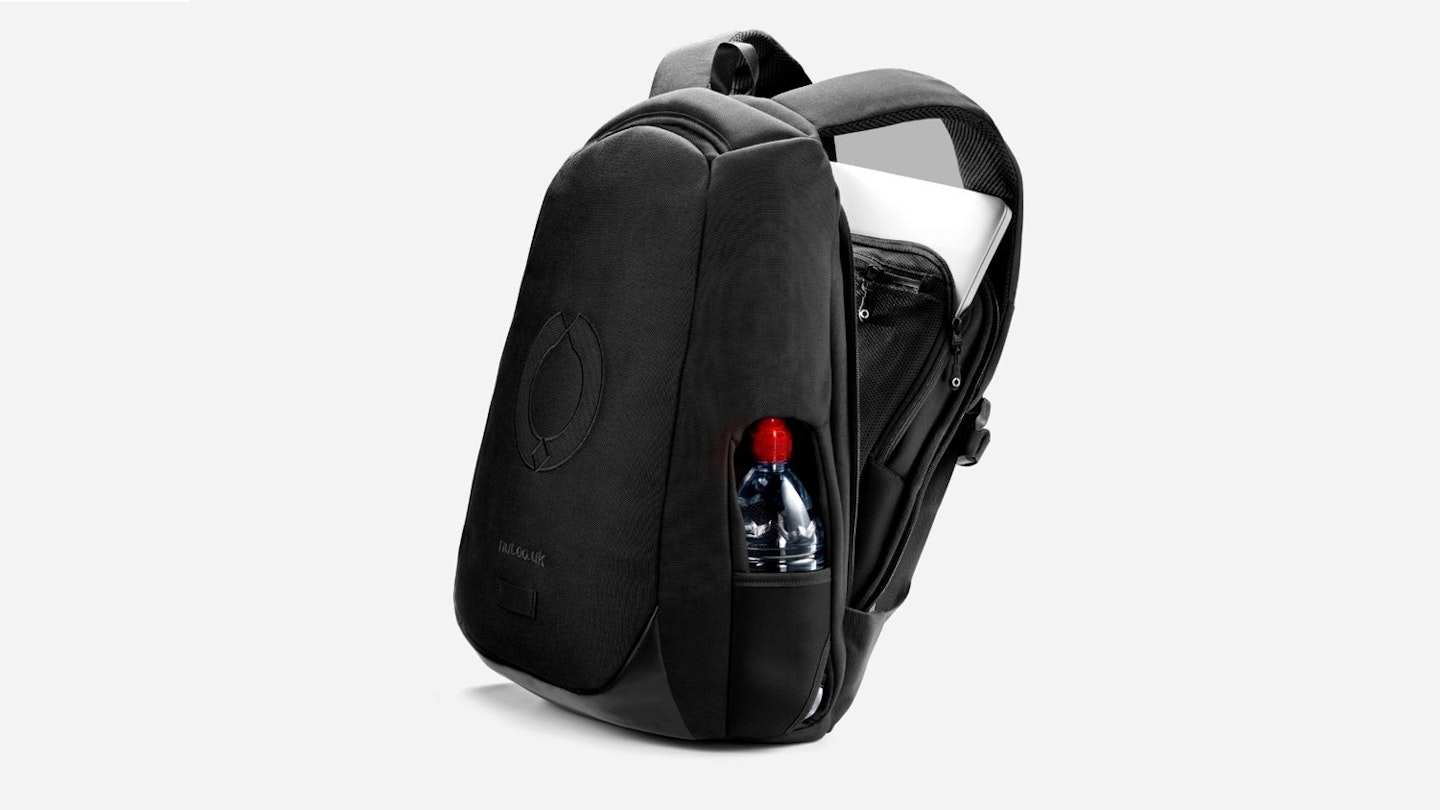 There's no use having a bag full of gadgets if some ne'er-do-well on the tube sidles up and snatches it from under your nose. Which is where the Riutbag comes in. Cunningly designed to keep all your devices from being accessible to thieves, the bag has an opening that's only accessible when you take it off, folding out into a capacious (and pleasantly lemon coloured) interior.
Gaming T-Shirts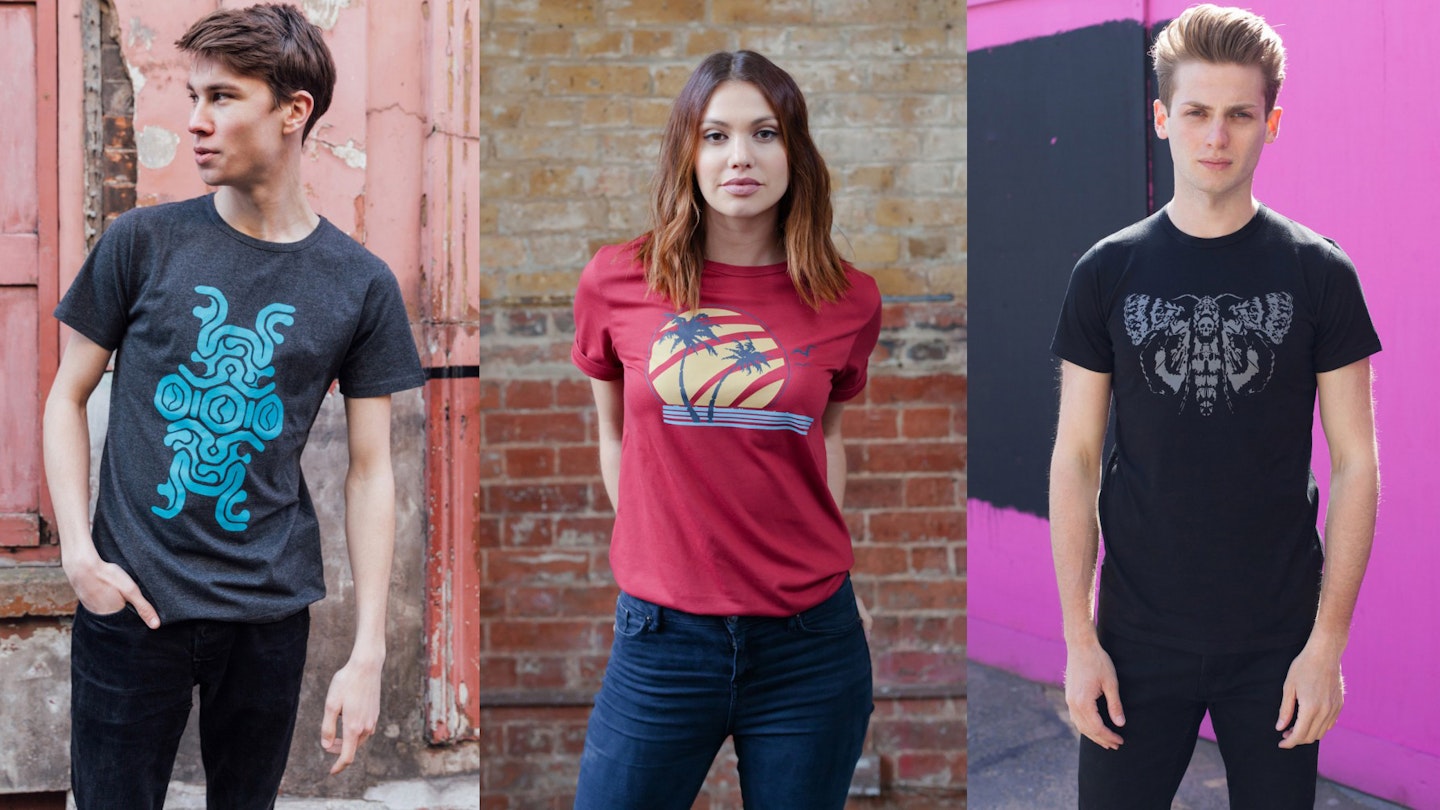 It may take all of Christmas Day to tear them away from Fortnite for more than five minutes but that doesn't mean you don't need to buy something special for the gamer in your life. For an assortment of video game-related apparel, look no further than these offerings from Insert Coin, featuring livery from the likes of The Last Of Us, Mass Effect, Shadow Of The Colossus and, well, a shedload of other games.
Marvel Hoodies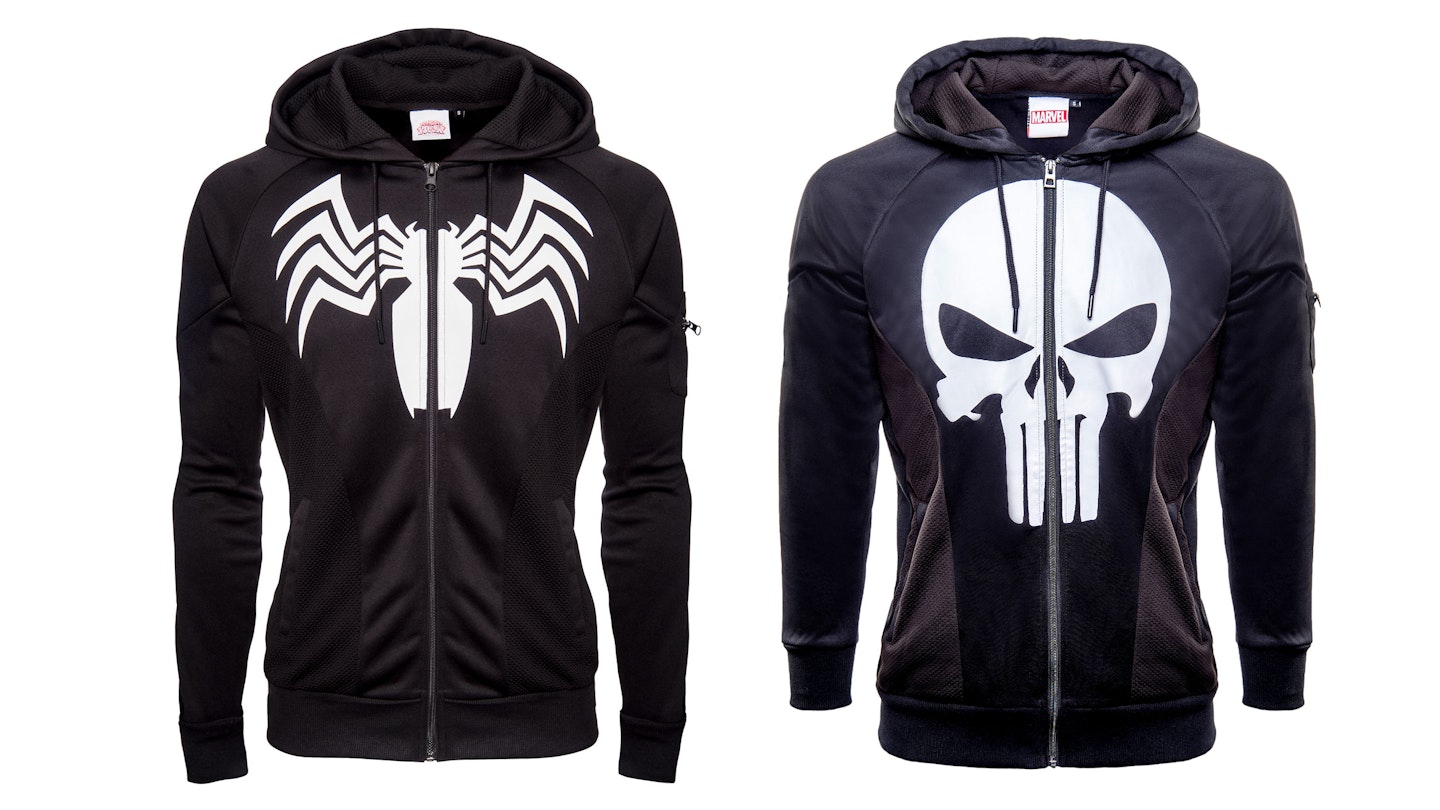 The hoodie has long been among the most versatile of garments. Too hot? Unzip it. Getting wet? Pull up the hood. In fact, the only thing more practical than an all-purpose hoodie is one that lets you pretend you're Spider-Man. Or Venom. Or The Punisher. You'll find an assorment of Marvel-themed hoodies on Merchoid, not to mention Star Wars ones, gaming ones, and many more.
Infinity Gauntlet Mug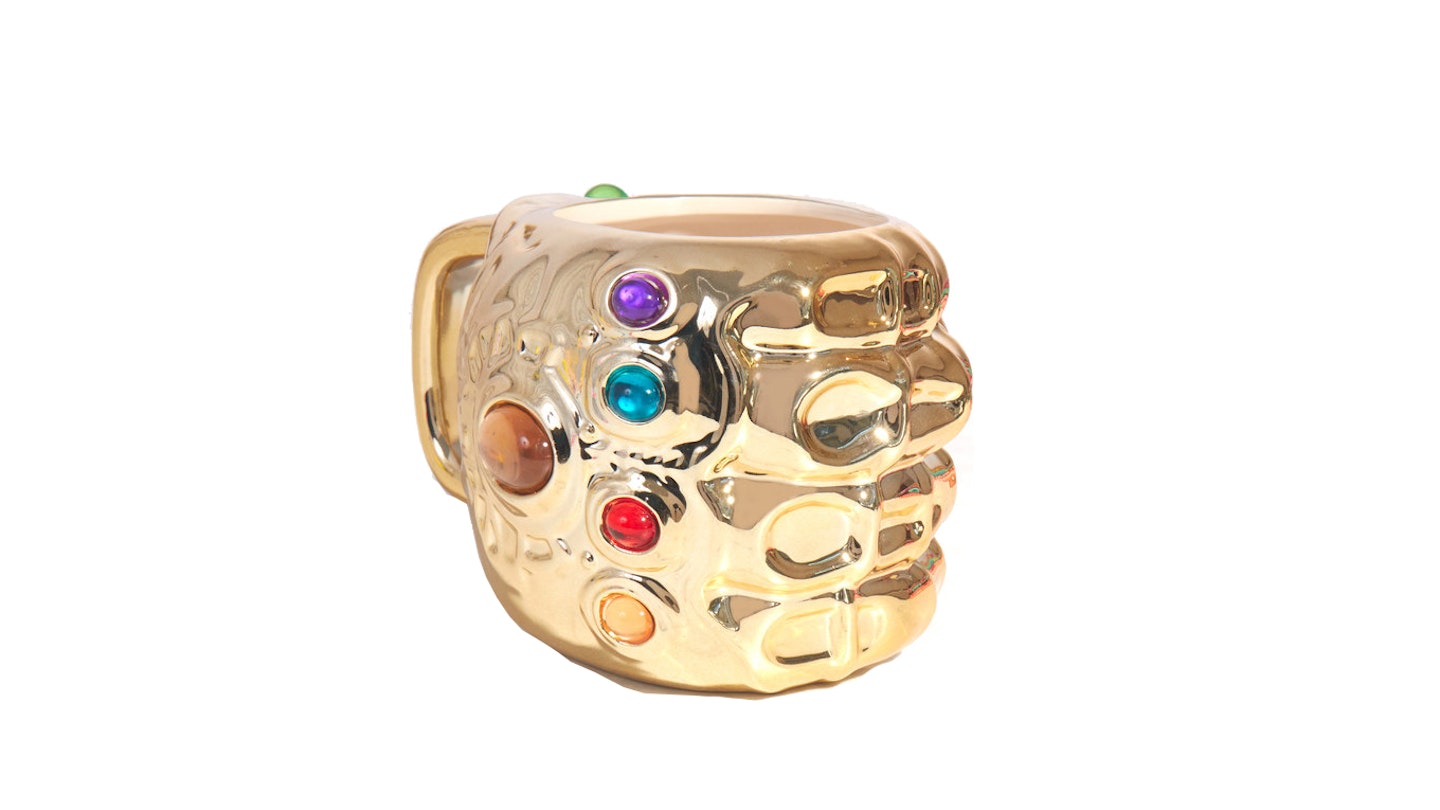 Thanos – SPOILER WARNING – used it to wipe out half of the universe. You can use it to hold a variety of hot beverages. Master the reality stone, and you might even be able to materialise a cup of tea with a snap of your fingers.
Girls On Tops T-Shirts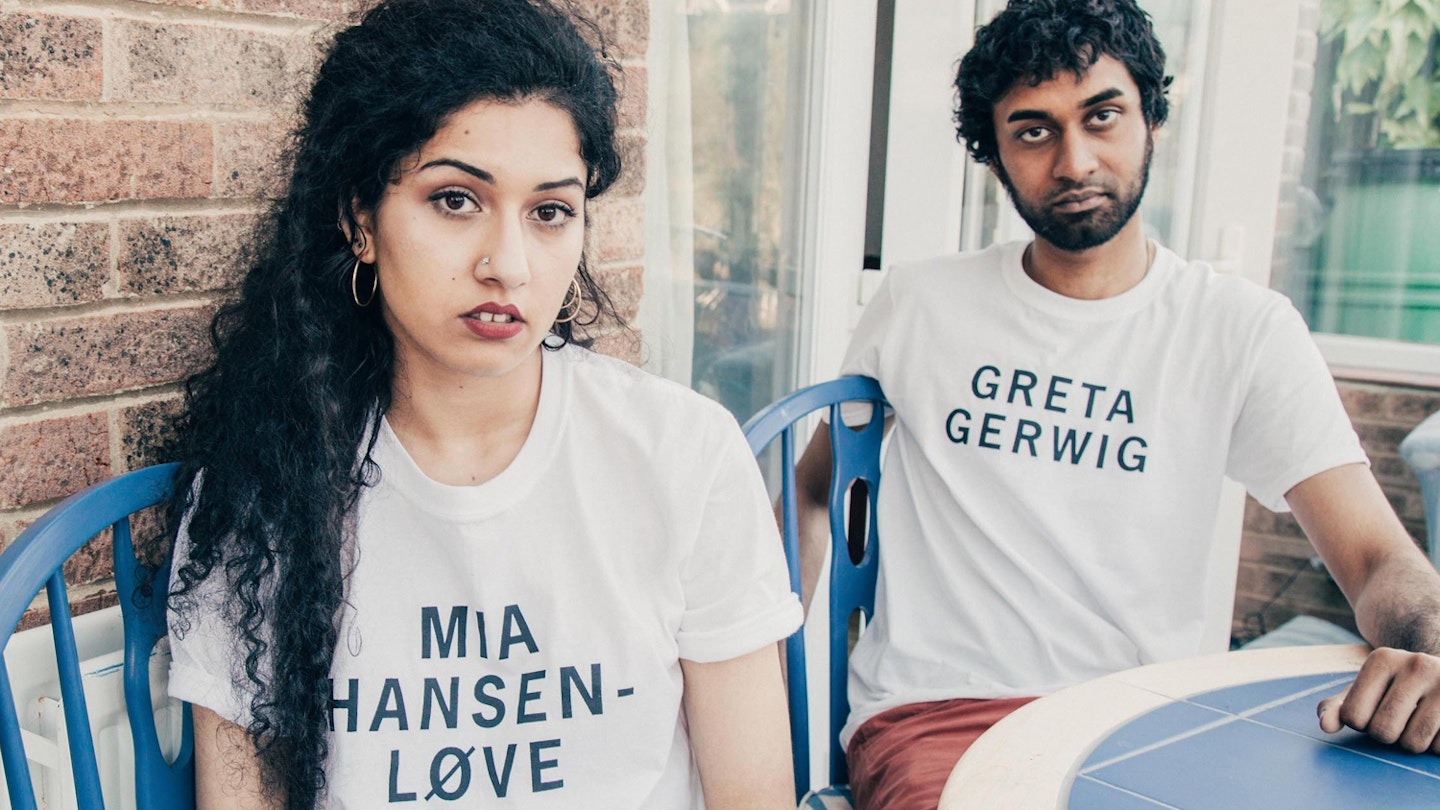 Whether you're gaga for Greta Gerwig, big on Kathryn Bigelow, or full of admiration for Mia Hansen-Løve, Girls On Tops' minimalist tees are the perfect way to celebrate cinema's greatest female voices.
Numskull Geeky Christmas Jumpers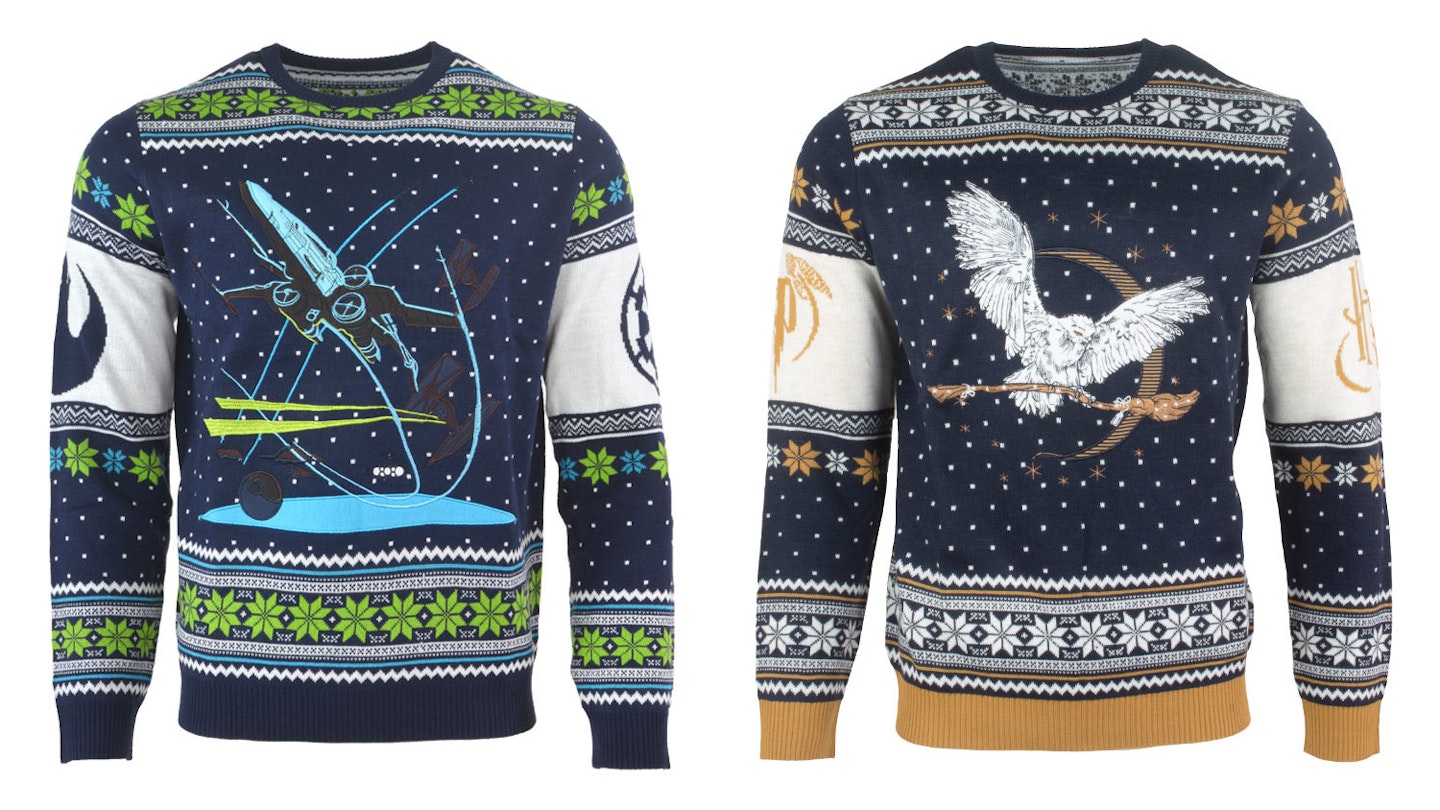 Nobody does geek-chic knitwear quite like Numskull – and this year's range is better than ever. Our pick: the X-Wing-centric Star Wars jumper depicting the Rebels' daring attack in the Battle of Yavin, and – finally – the Harry Potter jumpers we've all been waiting for. Magic.
Books
An Empire Subscription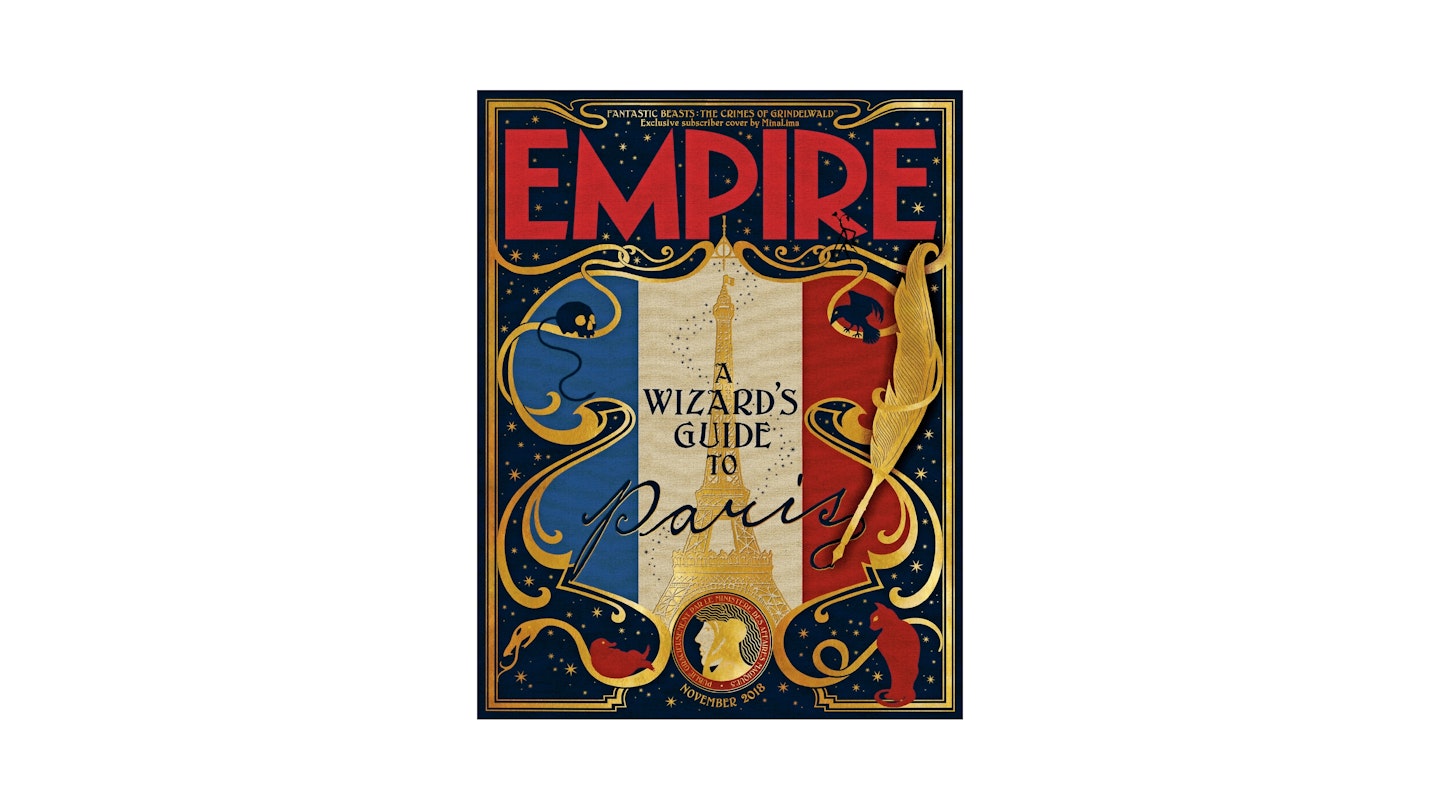 The ultimate gift for that special someone: each month's issue of Empire delivered straight to their door, with beautiful exclusive subscriber covers. Just take a look at some of this year's spectacular designs.
Beautiful Books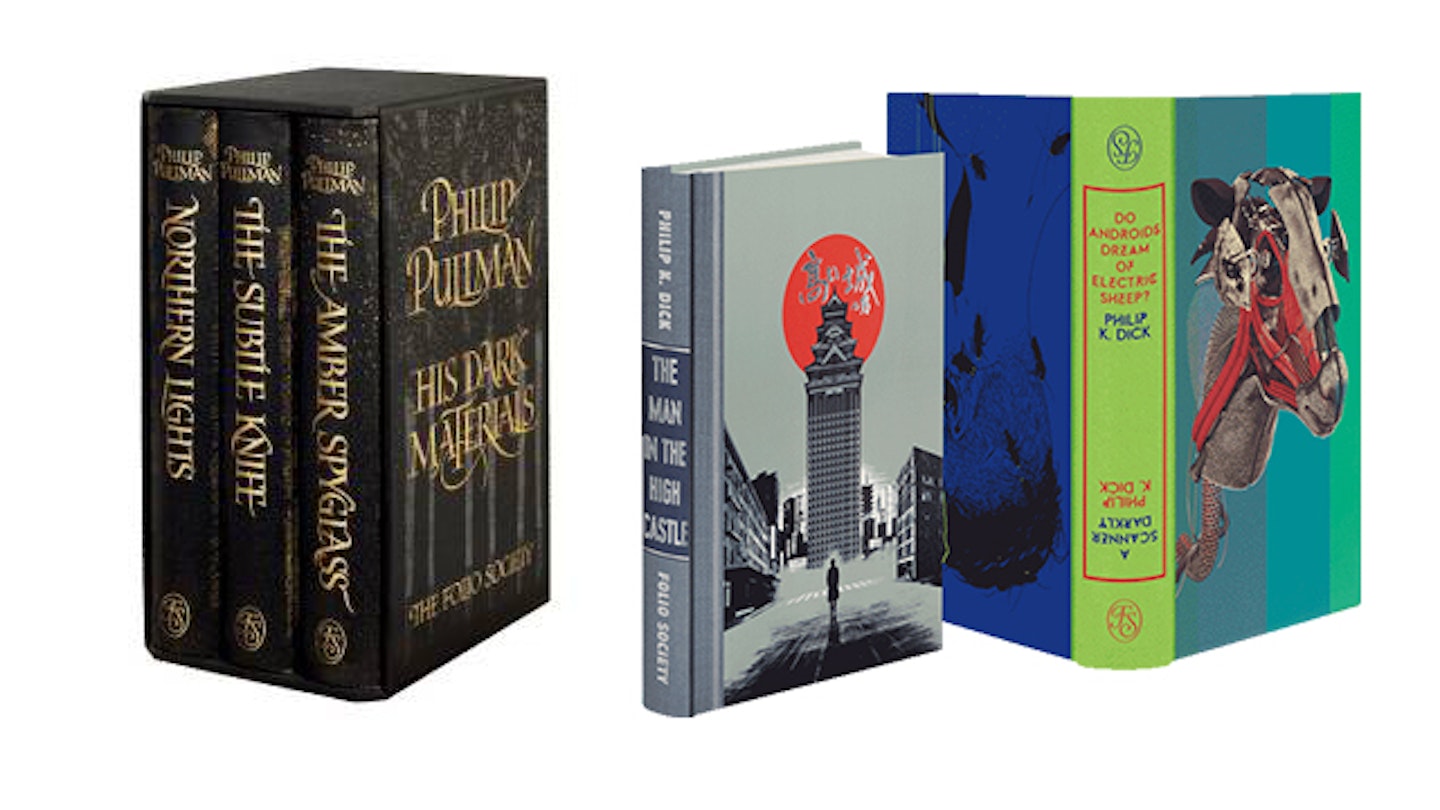 What better gift to give someone than many many leather-bound books (apart from an apartment that smells of rich mahogany)? If snazzy hardbacks are your jam then you can't do any better than the stunning editions put together by The Folio Society. There's a wealth of titles on offer but we'd urge you to take an especially close look at the beautiful His Dark Materials box set and this set from sci-fi maestro Philip K. Dick including The Man In The High Castle, A Scanner Darkly and Do Androids Dream Of Electric Sheep?
Die Hard: The Ultimate Visual History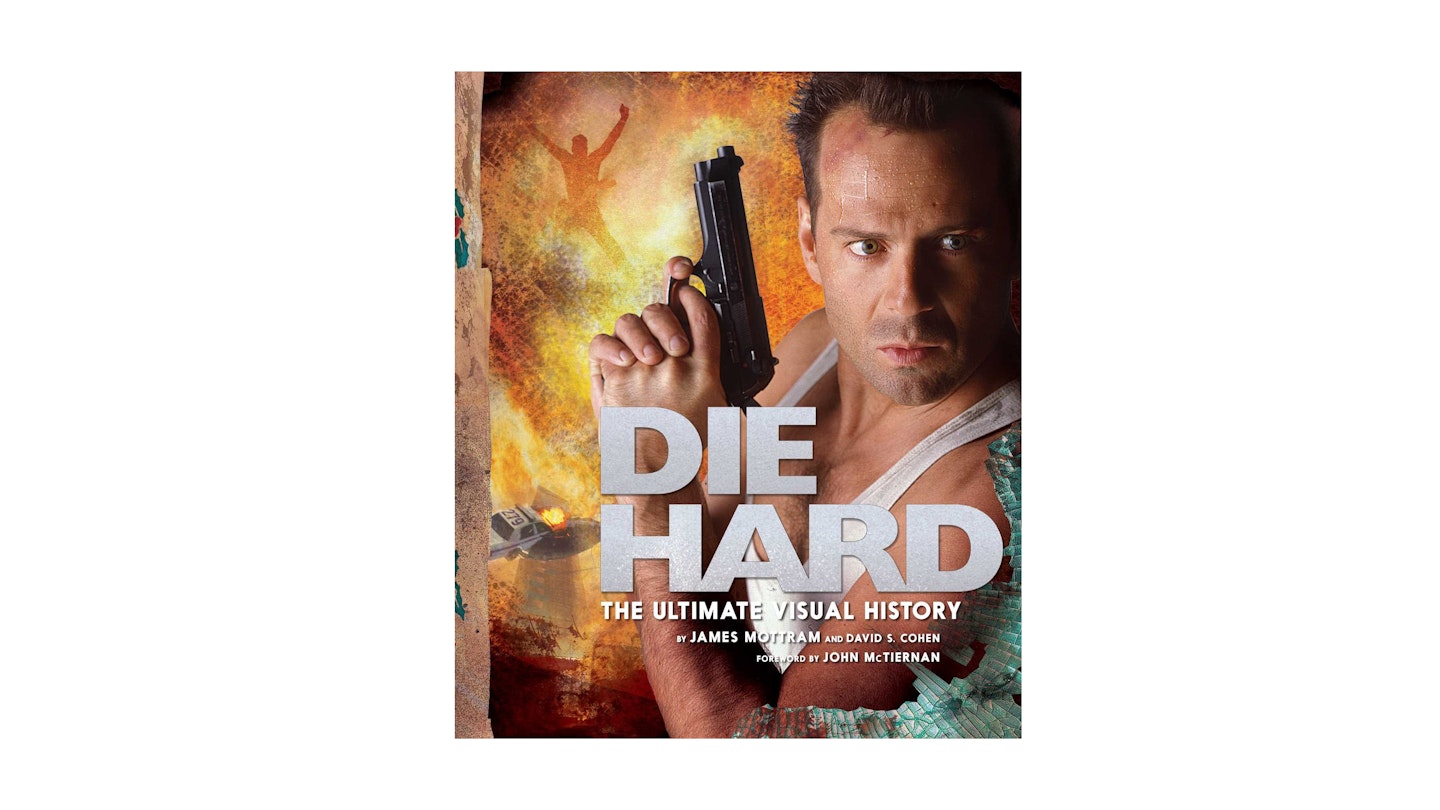 "Ladies and gentlemen, ladies and gentlemen. Due to the Nakatomi corporation's legacy of greed around the globe, they are about to be taught a lesson in the real use of power. You will be witnesses." And what better way to witness the Greatest Action Film Of All TimeTM than with the Ultimate Visual History, containing interviews, behind the scenes photographs and exclusive images from the film? Happy Trails, Hans.
Inside Black Mirror: The Illustrated Oral History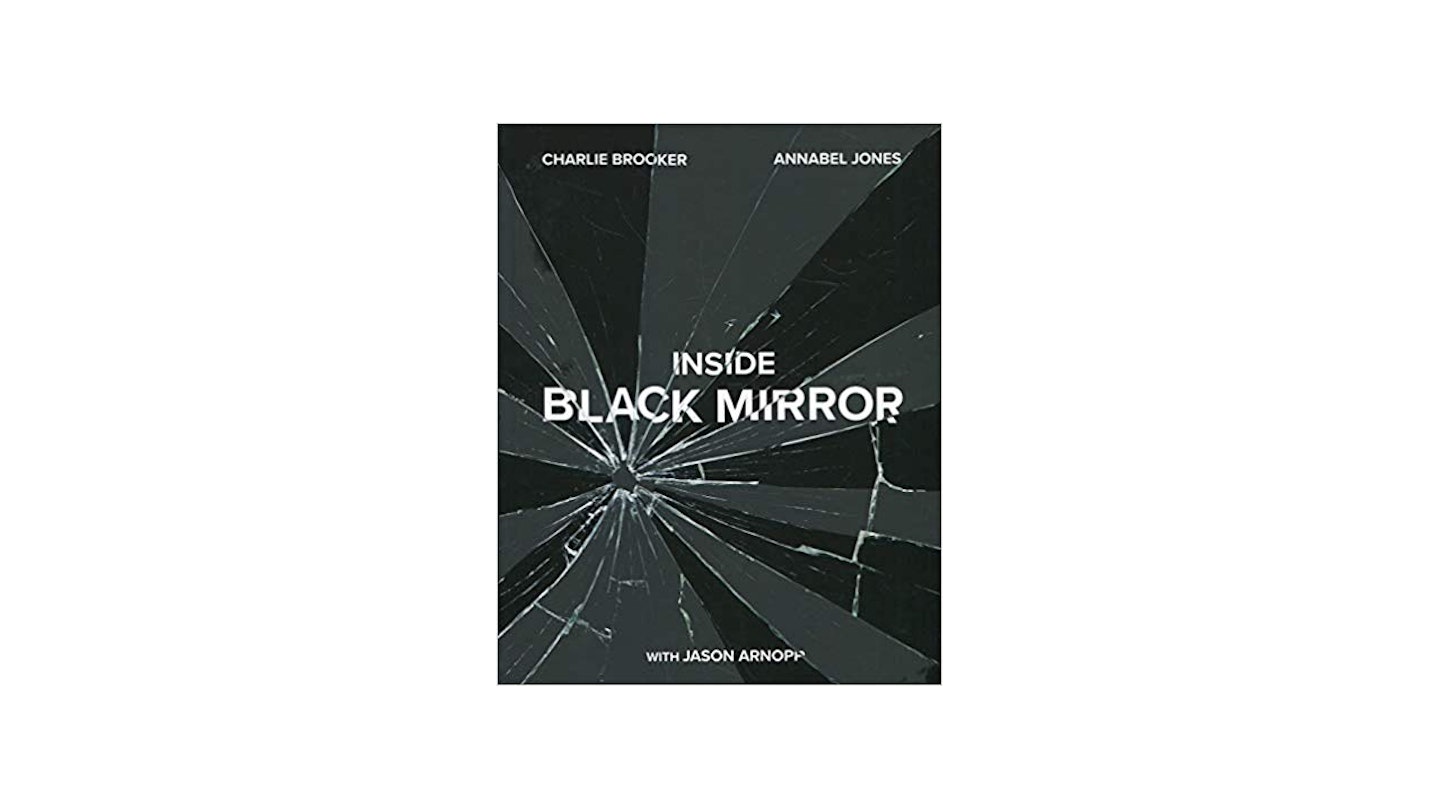 Modern technology is a nightmare-portal just waiting to destroy your hopes, dreams, past and future, according to Charlie Brooker and Annabel Jones' anthology. The pair have gone back to good ol' ink and paper to break every episode down in fascinating detail.
James Cameron's Story Of Science Fiction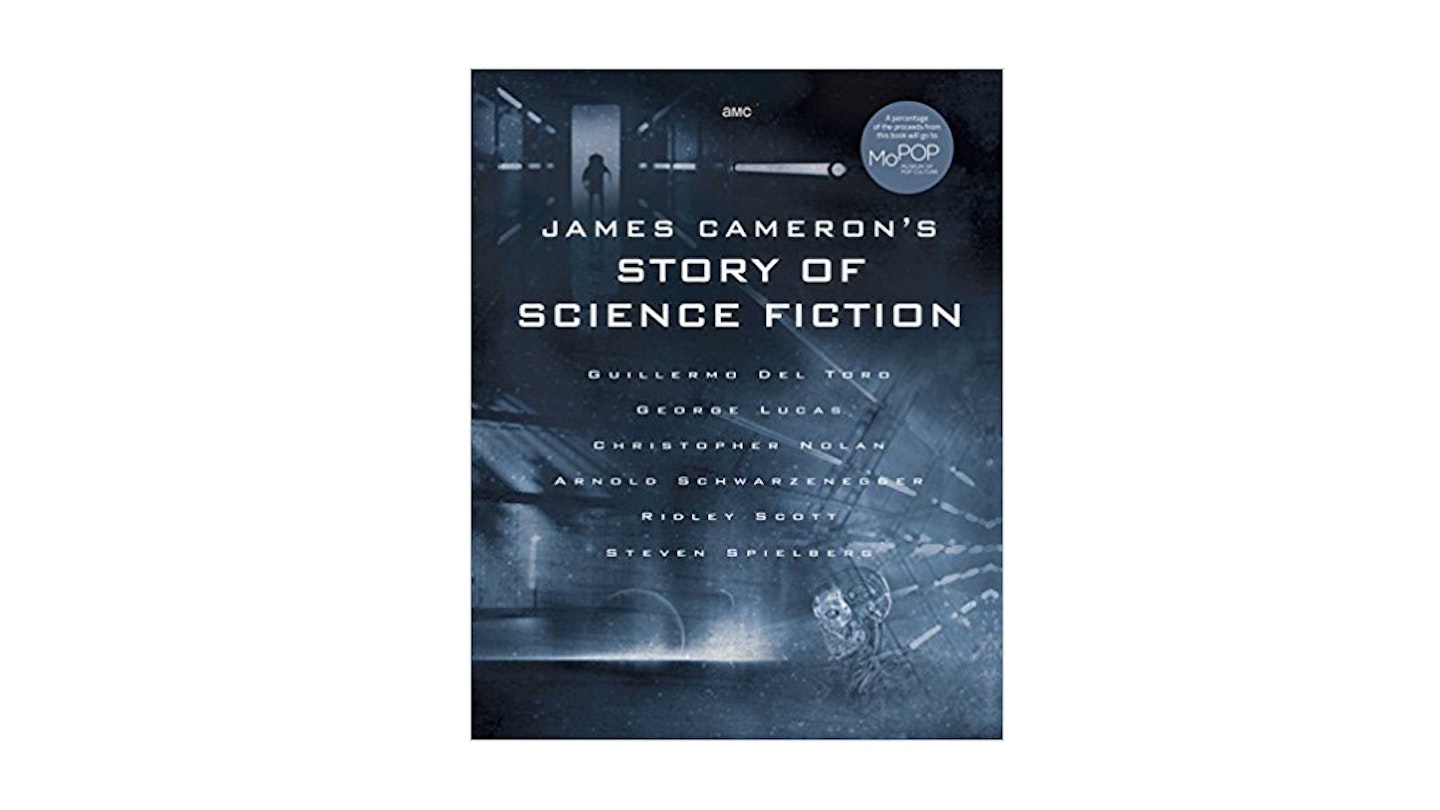 In the world of cinema, James Cameron is a titan. In the world of sci-fi, he's a god. In this slick hardback book the man himself goes head-to-head with the likes of Steven Spielberg, George Lucas, Christopher Nolan, Guillermo Del Toro, Ridley Scott and Arnold Schwarzenegger in a series of fascinating interviews packed with juicy details.
The Illustrated World Of Mortal Engines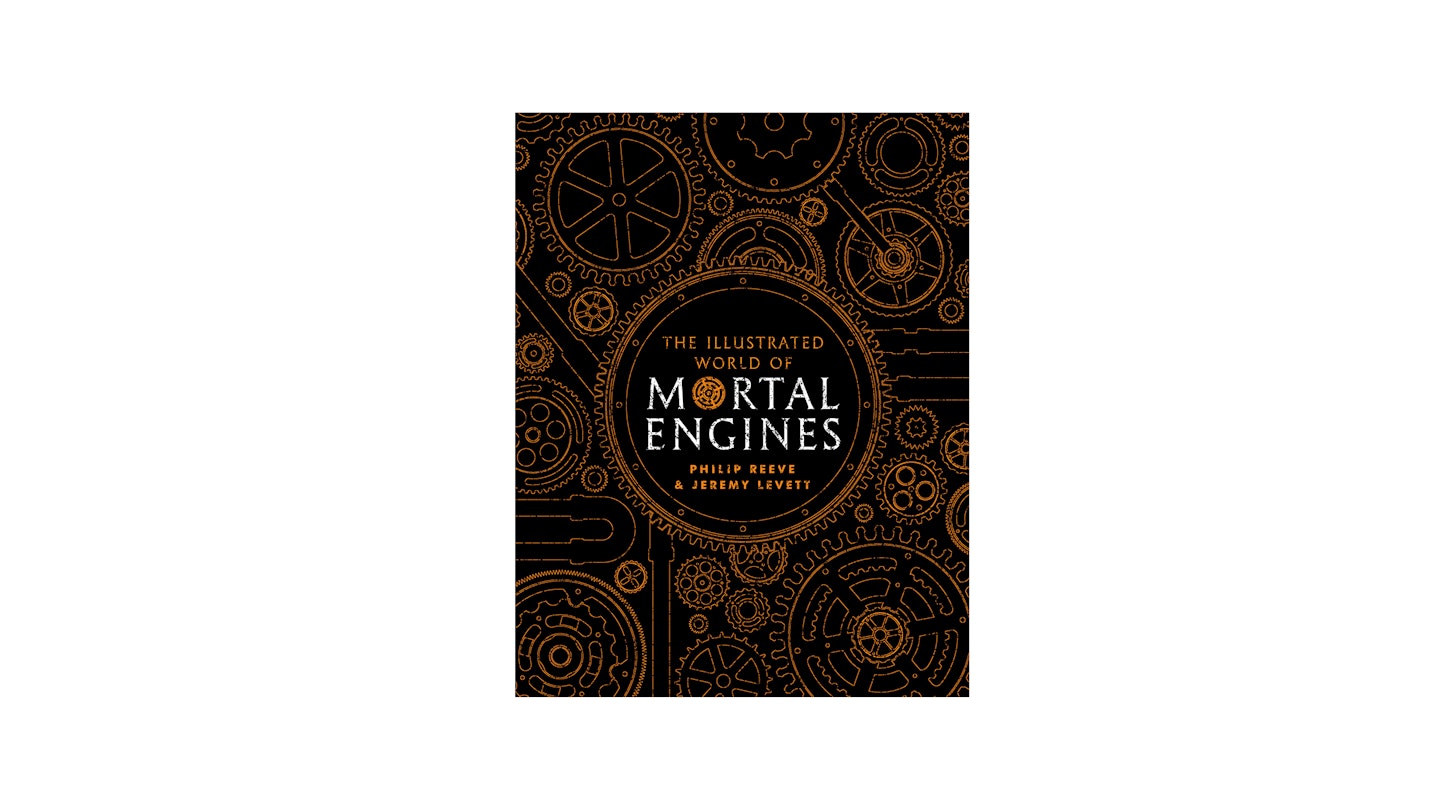 Peter Jackson is a master cinematic world-builder, and he looks set to do it all again – now on wheels! – as the producer of Mortal Engines. Immerse yourself in the steampunk-styled world of Philip Reeve's novels in this hardback tome filled with beautiful concept art.
Box Sets & Soundtracks
A Star Is Born – 12" Vinyl Soundtrack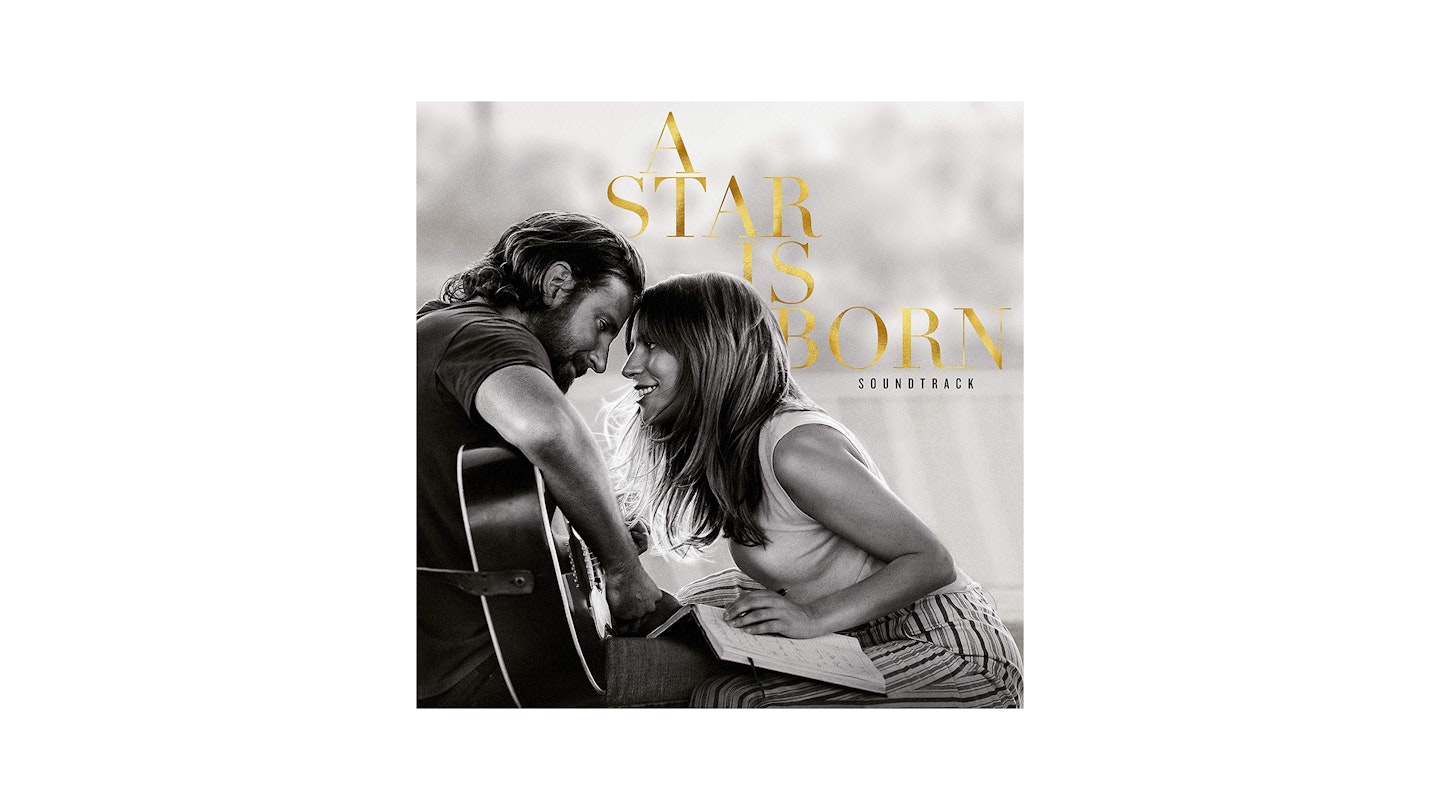 If you've seen A Star Is Born, you've likely spent most days since humming the Cooper-Gaga soundtrack – and this double vinyl LP is in keeping with the film's new-meets-old-school vibe. Maybe skip Side D to avoid unwanted weeping.
My Neighbour Totoro – 30th Anniversary Collector's Edition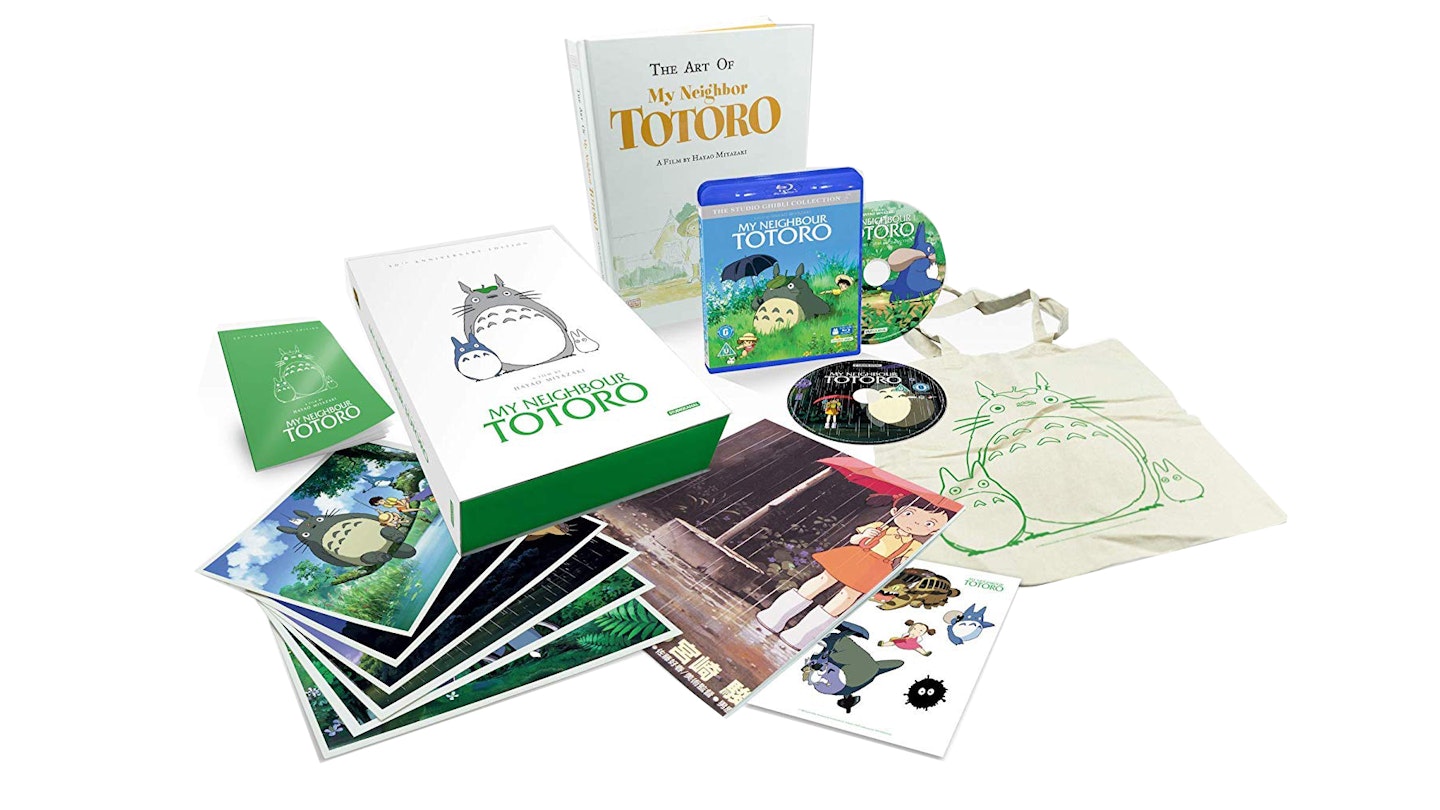 For the Studio Ghibli completist, this box set celebrating Miyazaki's adorable ode to childhood includes a bunch of exclusive swag: art prints, a tote bag, a poster, stickers, notebook, as well as the double play Blu-ray / DVD, and the Art Of My Neighbour Totoro book, all presented in deluxe packaging. It's limited to 1000 numbered copies, so a must-have for collectors.
Christopher Nolan Collection – 4K Ultra HD Blu-Ray Box Set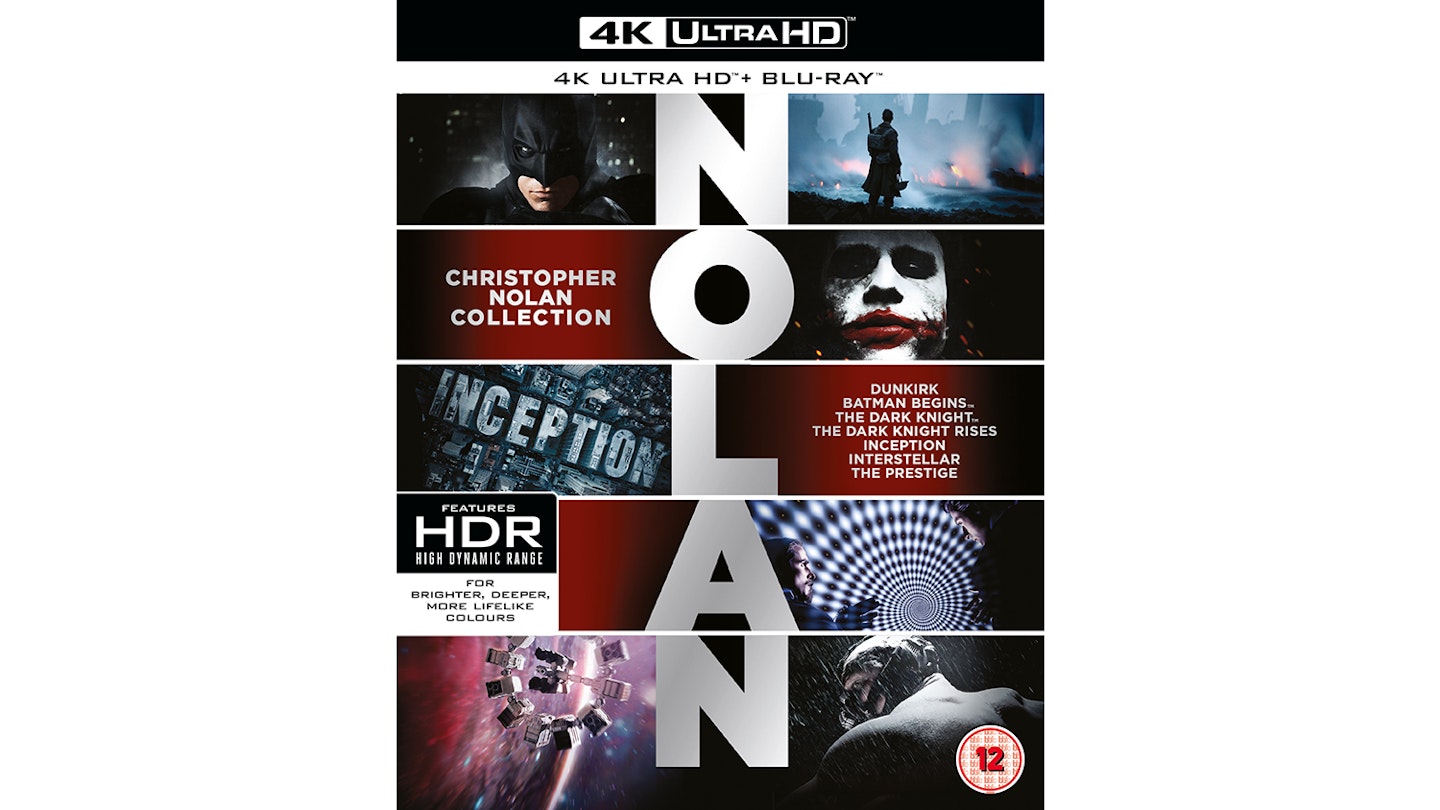 For the meatiest Christmas binge-watch around, this dazzling 4K Ultra HD set of some of Nolan's very best movies will give your little grey cells plenty to stew on. The set includes the complete Dark Knight trilogy, as well as a smattering of his other greats – the time-ticking war-survival movie Dunkirk, dream-diving action-heist-thriller Inception, wormhole-hopping space epic Interstellar, and the utterly brilliant warring-magicians drama The Prestige. Worth it to watch David Bowie playing Nikola Tesla in 4K alone.
Harry Potter 8-Film Collection – 4K Ultra HD Blu-Ray Box Set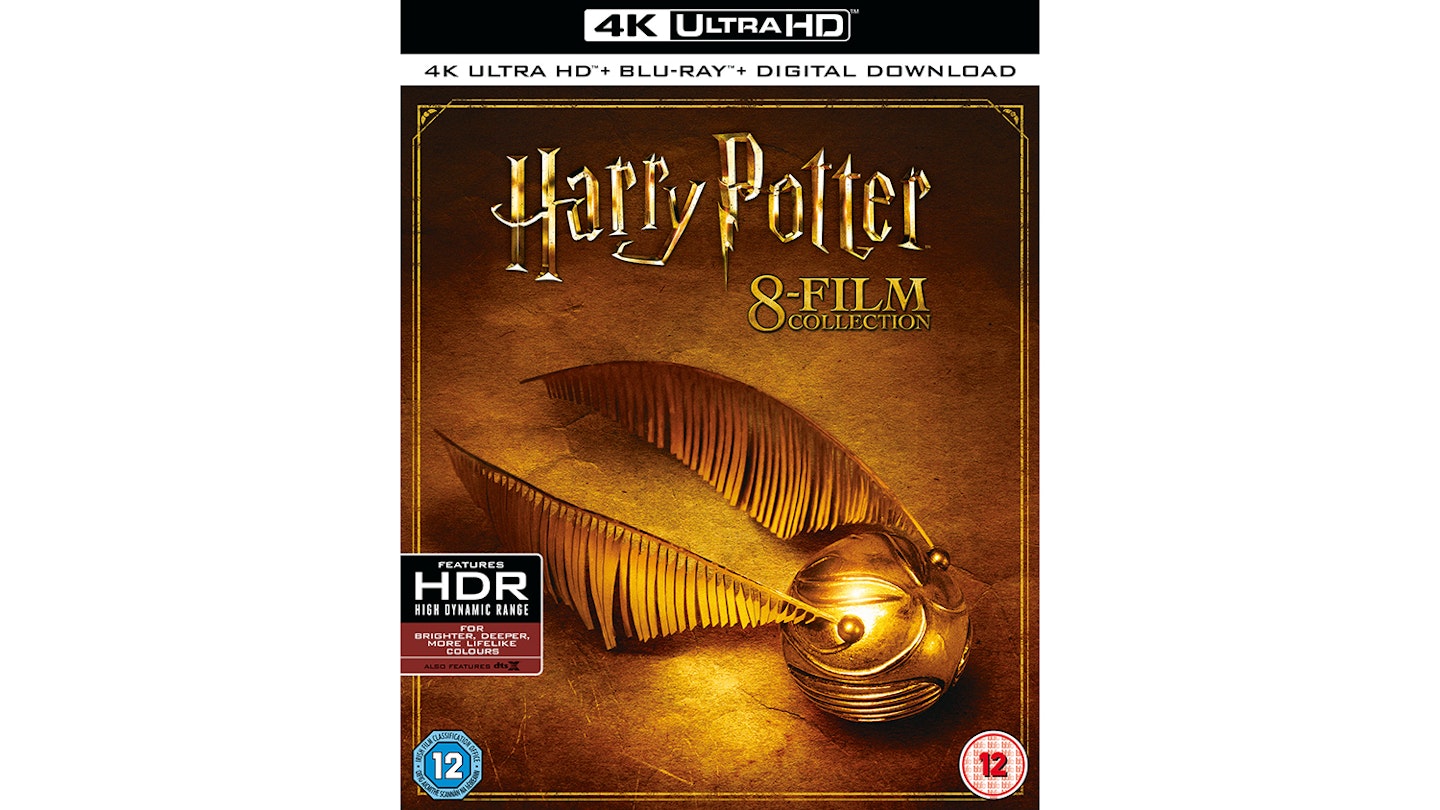 Even if you already own the Harry Potter films in some format, are you really experiencing all the magic if you're not watching the adventures of the Boy Who Lived in 4K HDR? This Ultra HD set gives the films an Oculus Upgradeo!, bringing stunning new clarity to all those wizarding duels, magical creatures and that gorgeous production design. And hey, with all that cosy knitwear and those lovely shots of Hogwarts in the snow, they're basically Christmas films.
The Handmaid's Tale – Season 2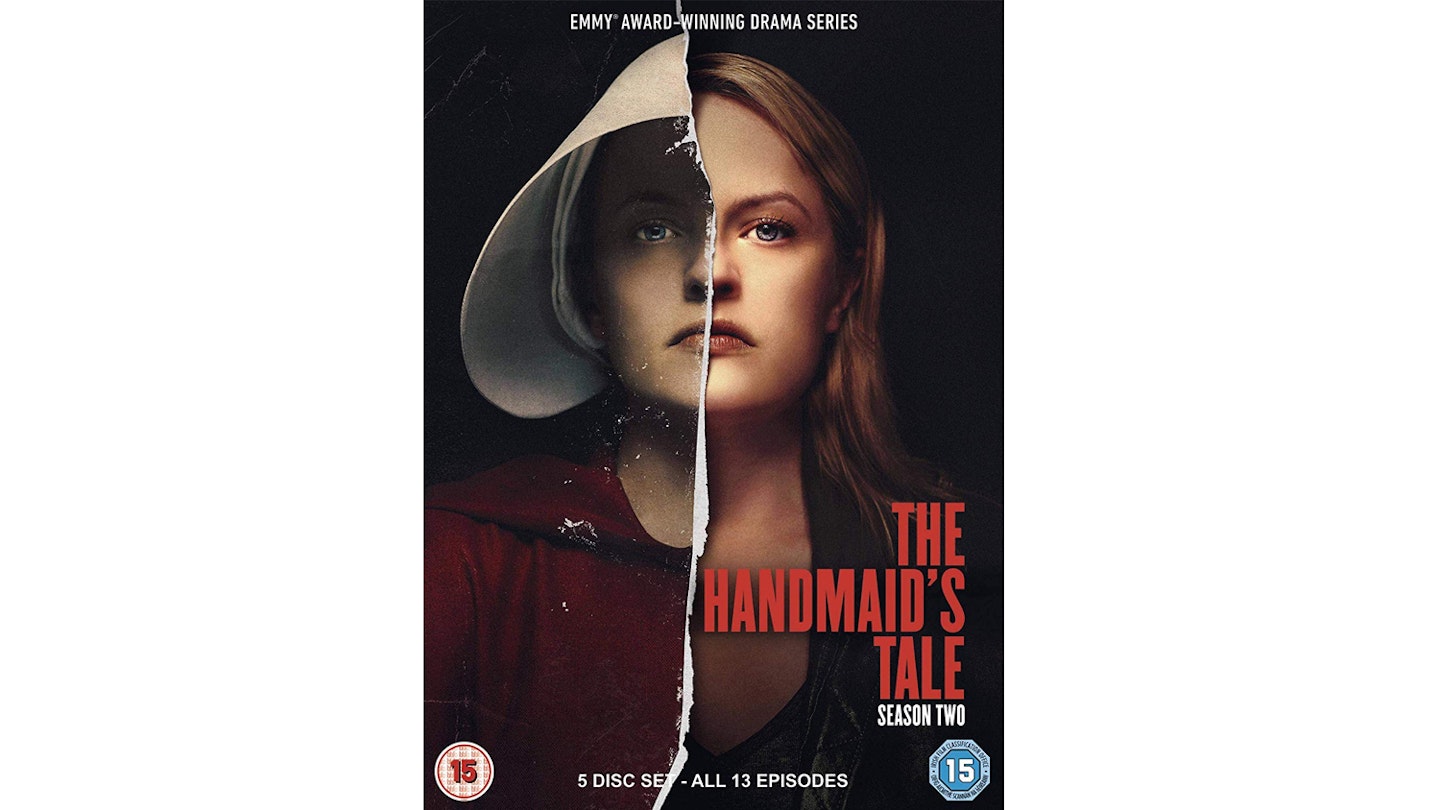 If your Christmas could do with a little less cheer, there are few more gripping ways to dampen the mood than with the second run of The Handmaid's Tale. After the first series left things on the same cliffhanger as Margaret Atwood's book, Season 2 confirms what you long thought: there are many more bleak and brutal times ahead for Offred and the Handmaids. Relentless as it all is, it's still endlessly watchable – and Elisabeth Moss remains staggering in the lead role. Maybe line up something lighthearted to watch afterwards, though.
John Carpenter 4K Restorations – Ultra HD Blu-ray Box Sets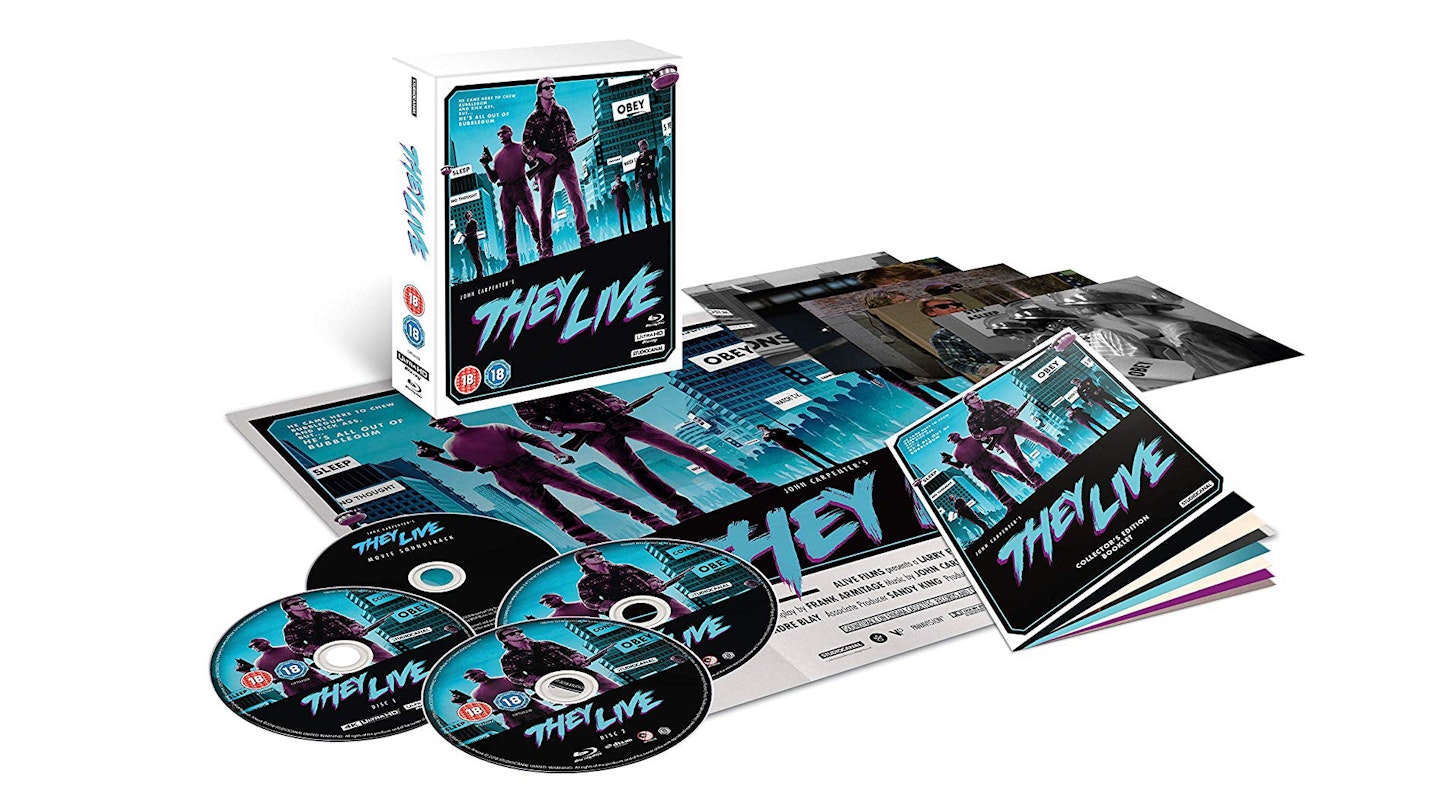 For too long, some of John Carpenter's greatest cult b-movies have been hard to find, even in standard-res versions. Not any more: The Fog, Prince Of Darkness, Escape From New York, and They Live have received scrubbed-up 4K restorations, available in beautifully-presented sets with posters, art cards, films books, and more. Plump for the standard Blu-ray if you're not geared up for 4K Ultra HD.
Batman: The Animated Series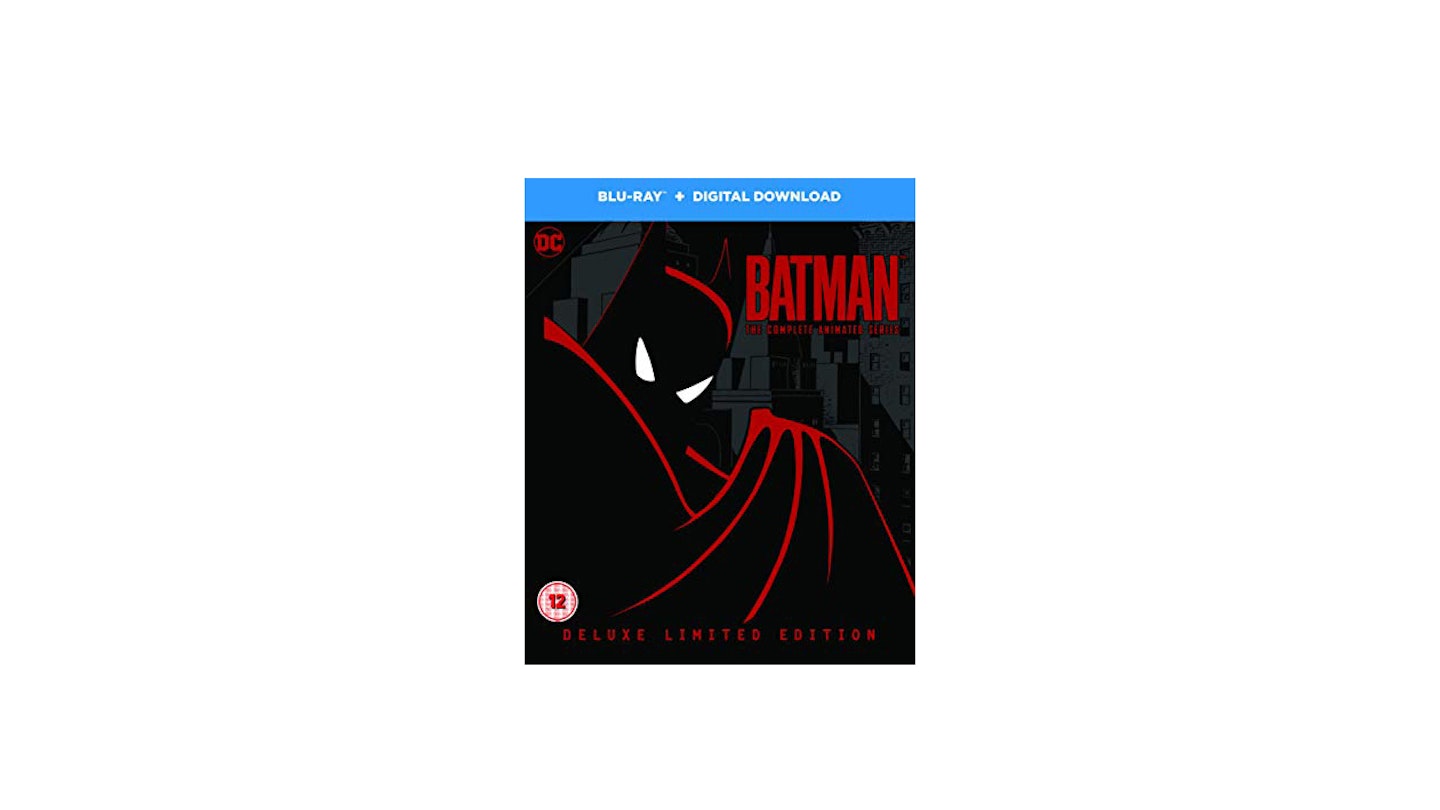 The early '90s Batman cartoon remains one of the Dark Knight's most celebrated incarnations – and a newly-remastered Blu-ray set collects all 109 episodes, plus Mask Of The Phantasm and its sequel Batman & Mr. Freeze: SubZero, looking better than ever. Perfect for Bat-fans old and new.
The X-Files – Seasons 1-11, 25th Anniversary Blu-ray Box Set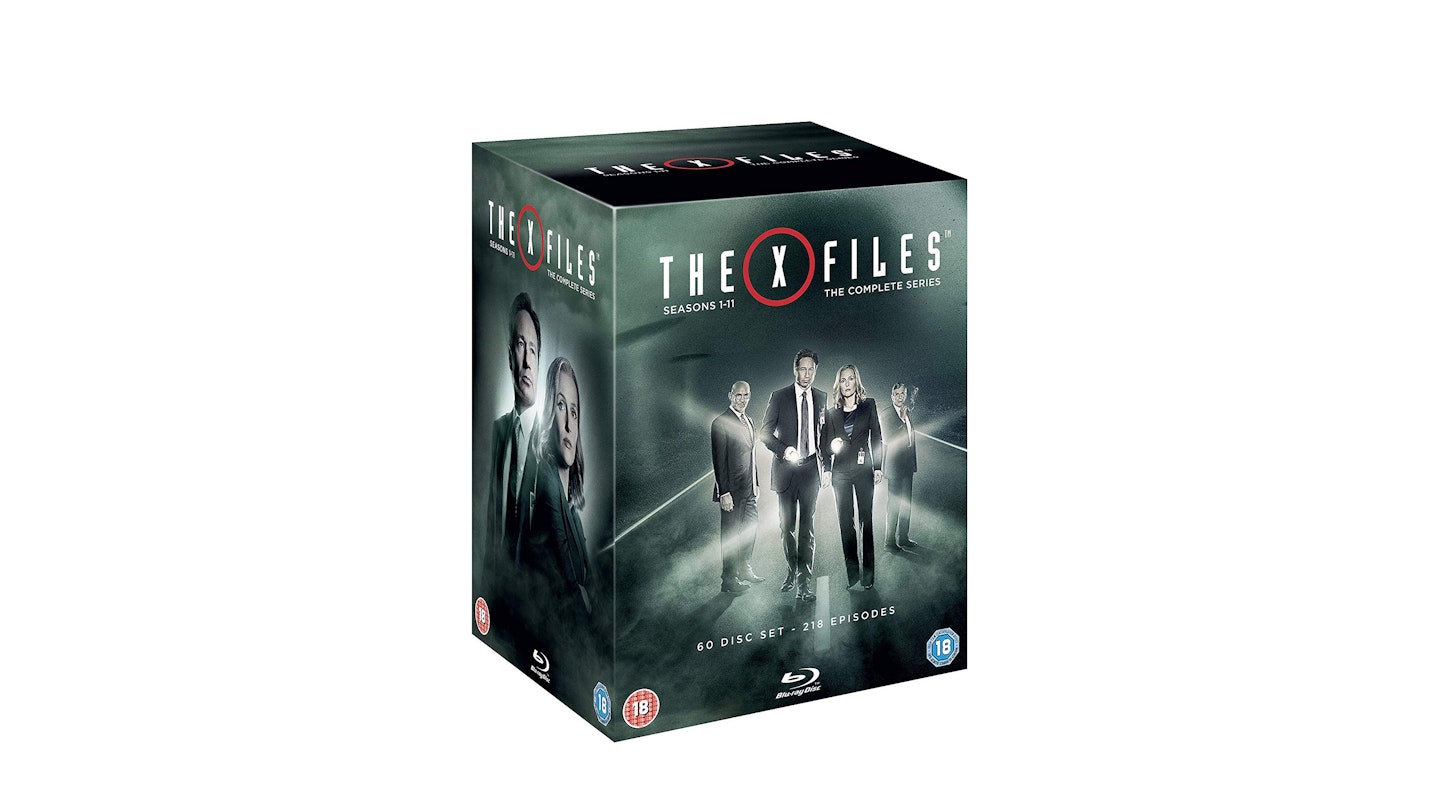 For 25 years, we've wanted to believe that the truth is out there – and it's somewhere to be found in this complete box set containing all 218 X-Files episodes, right up to the brand new Season 11. Optional: gift this alongside a giant noticeboard, pins, string and industrial volumes of caffeine for budding conspiracy theorists.