David Gordon Green's The Exorcist: Believer leans heavily into Willian Friedkin's original – and boasts the return of Ellen Burstyn. Hail Satan!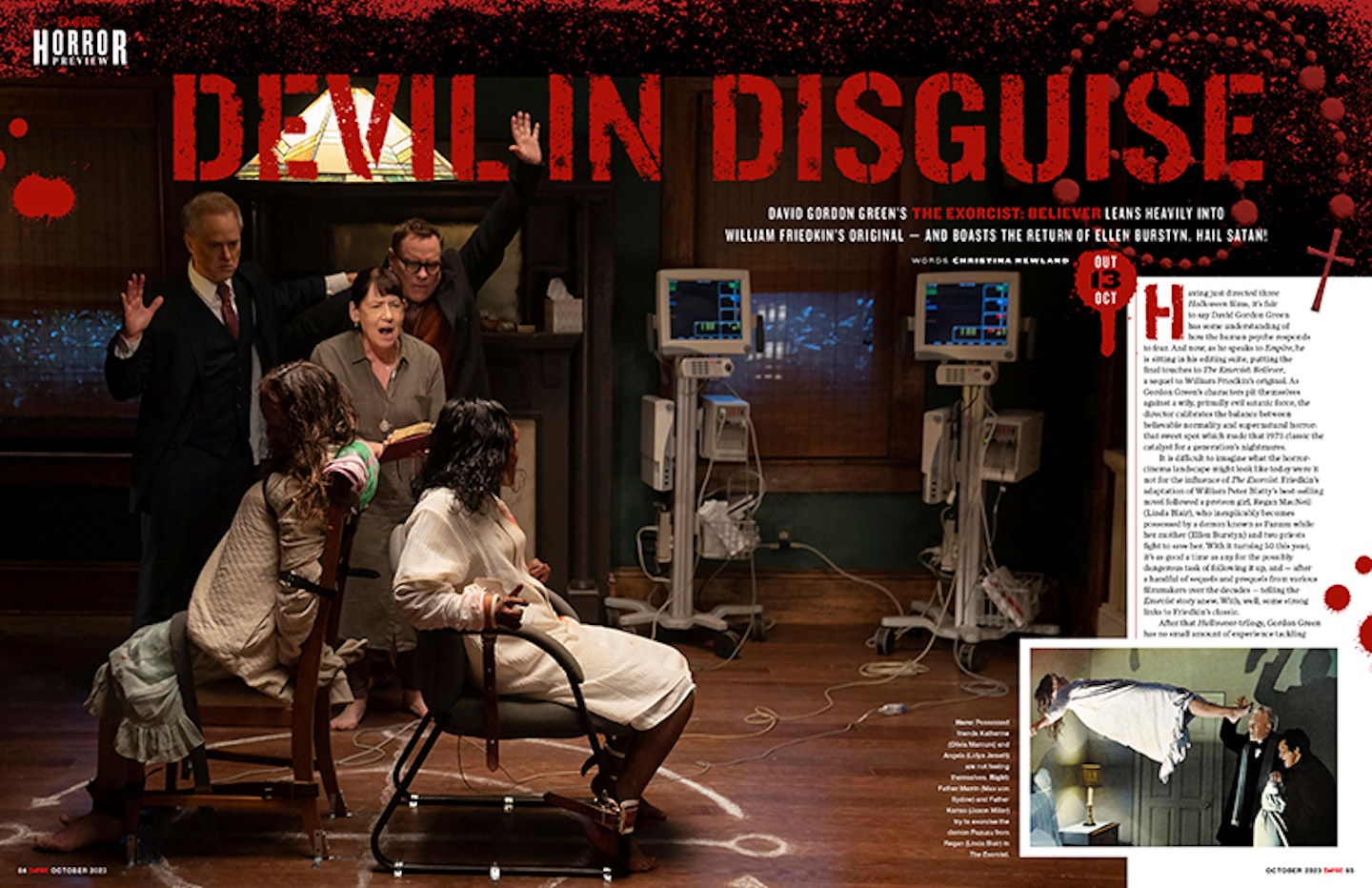 Read an extract of Empire's exclusive The Exorcist: Believer feature from our October 2023 issue below, or see the full piece here.
Having just directed three Halloween films, it's fair to say David Gordon Green has some understanding of how the human psyche responds to fear. And now, as he speaks to Empire, he is sitting in his editing suite, putting the final touches to The Exorcist: Believer, a sequel to William Friedkin's original. As Gordon Green's characters pit themselves against a wily, primally evil satanic force, the director calibrates the balance between believable normality and supernatural horror: that sweet spot which made that 1973 classic the catalyst for a generation's nightmares.
It is difficult to imagine what the horror-cinema landscape might look like today were it not for the influence of The Exorcist. Friedkin's adaptation of William Peter Blatty's best-selling novel followed a preteen girl, Regan MacNeil (Linda Blair), who inexplicably becomes possessed by a demon known as Pazuzu while her mother (Ellen Burstyn) and two priests fight to save her. With it turning 50 this year, it's as good a time as any for the possibly dangerous task of following it up, and — after a handful of sequels and prequels from various filmmakers over the decades — telling the Exorcist story anew. With, well, some strong links to Friedkin's classic.
To read this article in full, become an Empire member. You'll never miss an issue, be able to read every issue in full either on the website or in the app, PLUS you'll get access to member-only content and rewards.