You're running for your life, desperately seeking sanctuary. A sea of arms reach out, clawing, desperate for a piece of you. You wonder if this is it. If this is the moment they overcome you, or do you manage to survive and fight another day?
Face it, life among The Walking Dead is nothing compared to being part of a boy band, which in itself is apparently a great training ground for surviving a zombie apocalypse. And for boy banders past and present, it's knowledge that no doubt came in handy during the making of Syfy's post-apocalyptic zombie Western film Dead 7.
"I do have experience with girls rushing me at one time," muses Nick Carter, member of the Backstreet Boys, originator of the idea behind the film and who takes on the lead role of Jack, "so I'm prepared in that way. I can maneuver myself and evade if I need to. And, let's face it, the fans are pretty determined."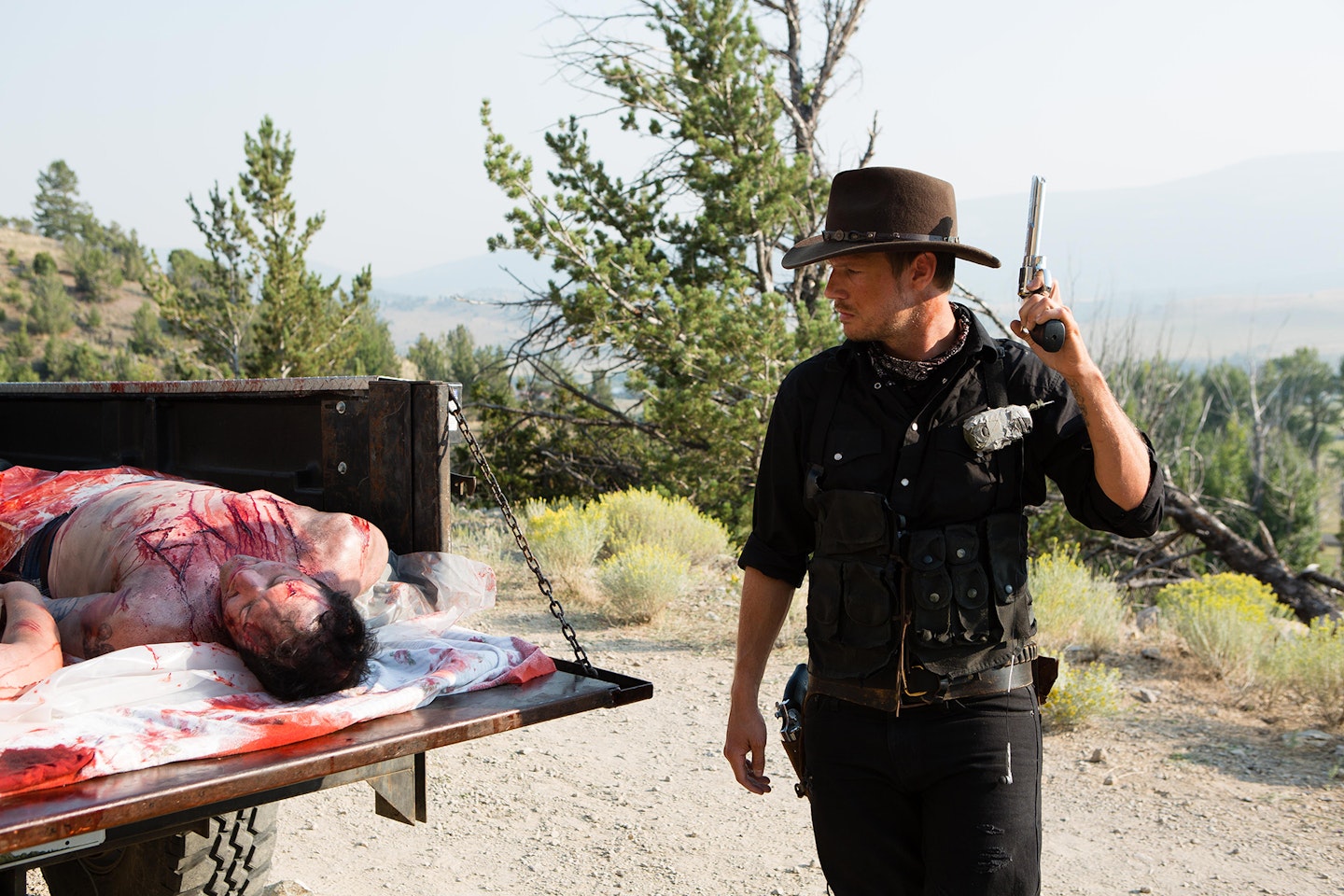 Jeff Timmons from 98 Degrees, playing Jack's brother Billy, is in agreement, noting that the crowds of zombies on screen have something in common with the "ravenous" fans he and the guys had back in their '90s heyday: "I have had experiences where cars get rocked, clothes get ripped off, and security actually has to literally pull you away from rabid fans. So I think we could handle it."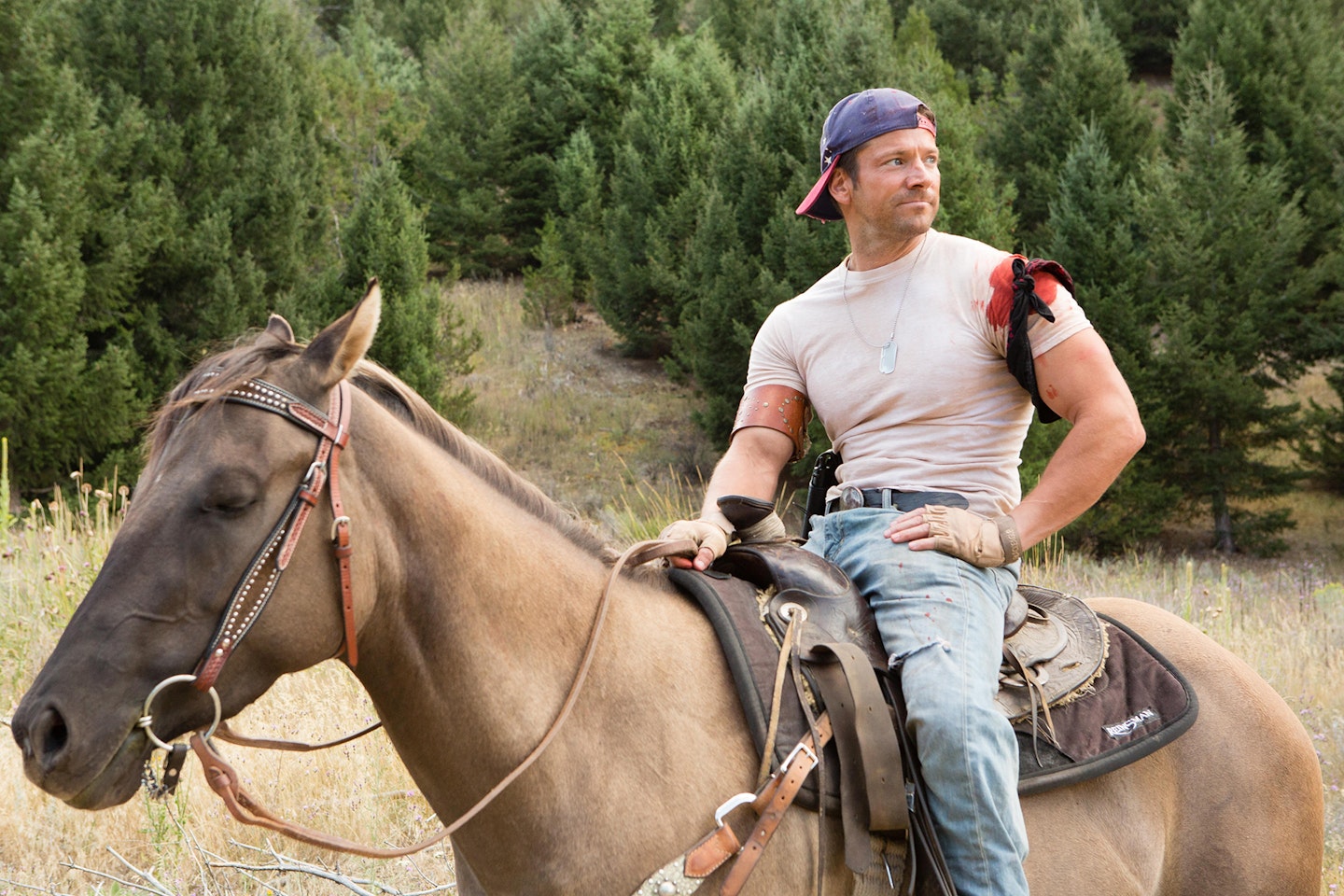 Dead 7 director Danny Roew, whose background is in music videos and commercials, believes that if you're in a real boy band, you're probably prepared for frenzied crowds and know just where to go in case of emergency.
"These guys," he says, "would probably have something in their pockets to fend them off. With hordes of girls, I'll bet it's a Sharpie. You sign and get them to go away. Zombies would require something stronger, I'll give you that. But you would probably also know where the best hotels are, right? If I were a boy bander, that's probably the direction I'd go, because I'm more of a George Costanza type of guy where he can walk down the street in New York City and know where all the best bathrooms are. So I think any good boy bander would know where all the good hotel rooms are to hide out in."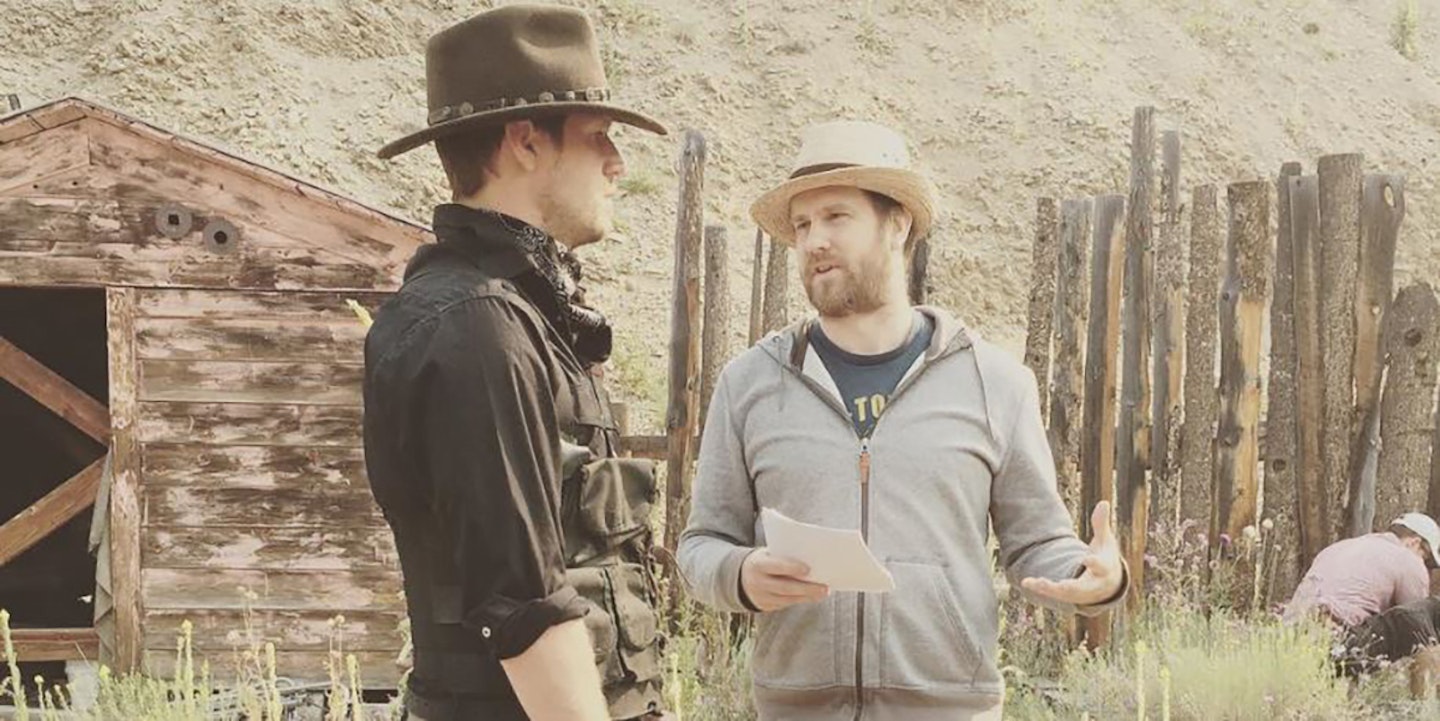 'N Sync's Chris Kirkpatrick, who plays the one-eyed Mayor Shelby, considers zombie parallels he and his bandmates experienced when they toured Europe. "You get into the van," he offers, "to go somewhere and there are girls screaming and pounding on the windows, trying to get at you. It was all very zombie-esque, and it kind of prepared us for that mentality of 'focus on what we're doing, avoid all distractions with what's going on, and survive!' First thing you do, you get to your hotel room. Check the shower to make sure no zombies or fans are in there. When they bring up the room service, check around, make sure no fans or zombies have smuggled their way on board. I guess that's about as crazy as it sounds, as close as it comes with some of the insane fans. Like I said, in Europe they were nuts. They'd jump on luggage, on the thing that pulls your luggage toward the airplanes so they could get in past security and get to you; they'd hide in your hotel room behind the curtains for hours upon hours just to wait and stalk you."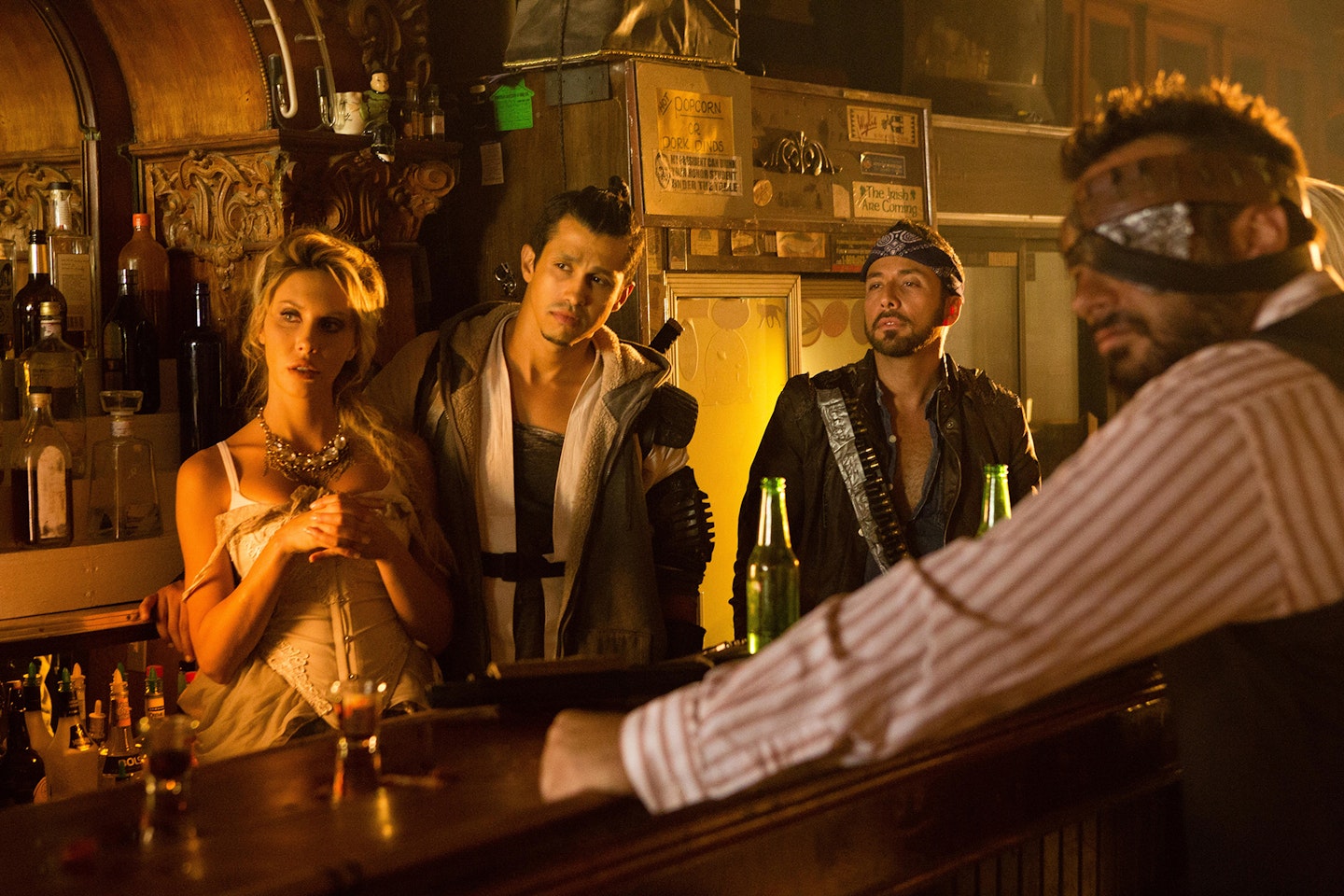 True survival, considers Backstreet Boys' A.J. McLean (featured as villain Johnny Vermillion and influenced by Malcolm McDowell in A Clockwork Orange, the Joker and John Lithgow in Raising Cain), comes down to sticking together in the face of zombie adversity. "When it comes to a zombie apocalypse," he says, sounding like someone who's actually given this some thought, "there are always people who become a very weak link. They just think they can take on a hoard of zombies on their own and they're the ones that get picked off first. Sorry, but I think [BSB's] Howie Dorough would just run out, guns blazing, thinking that he could get to a safe place, but I think he would be subdued. Being horror fans, over the years we've learned that if there was ever a zombie apocalypse, he and I would be leaders of the pack, because we know exactly how to survive, but he would get too cocky. The rest of the guys would be shit out of luck."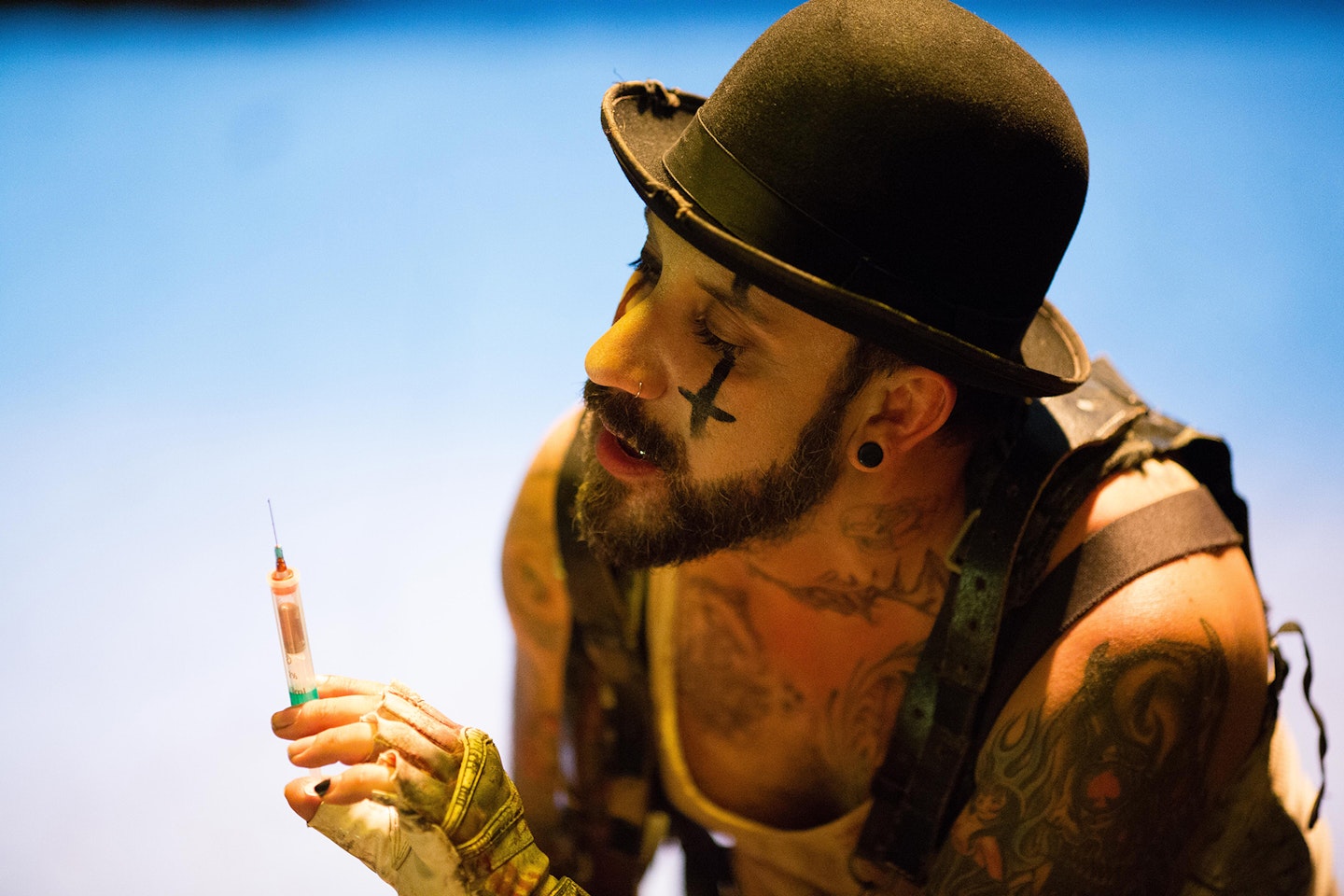 Dead 7, which premieres April 1st in America and May 3rd in the UK on Syfy, is a post-apocalyptic Western horror film that follows a group of gunslingers as they look to rid a small town of a zombie plague.