The end of his Wick? Director Chad Stahelski tells Empire about Baba Yaga's final outing – or is it? Caution – spoilers ahead.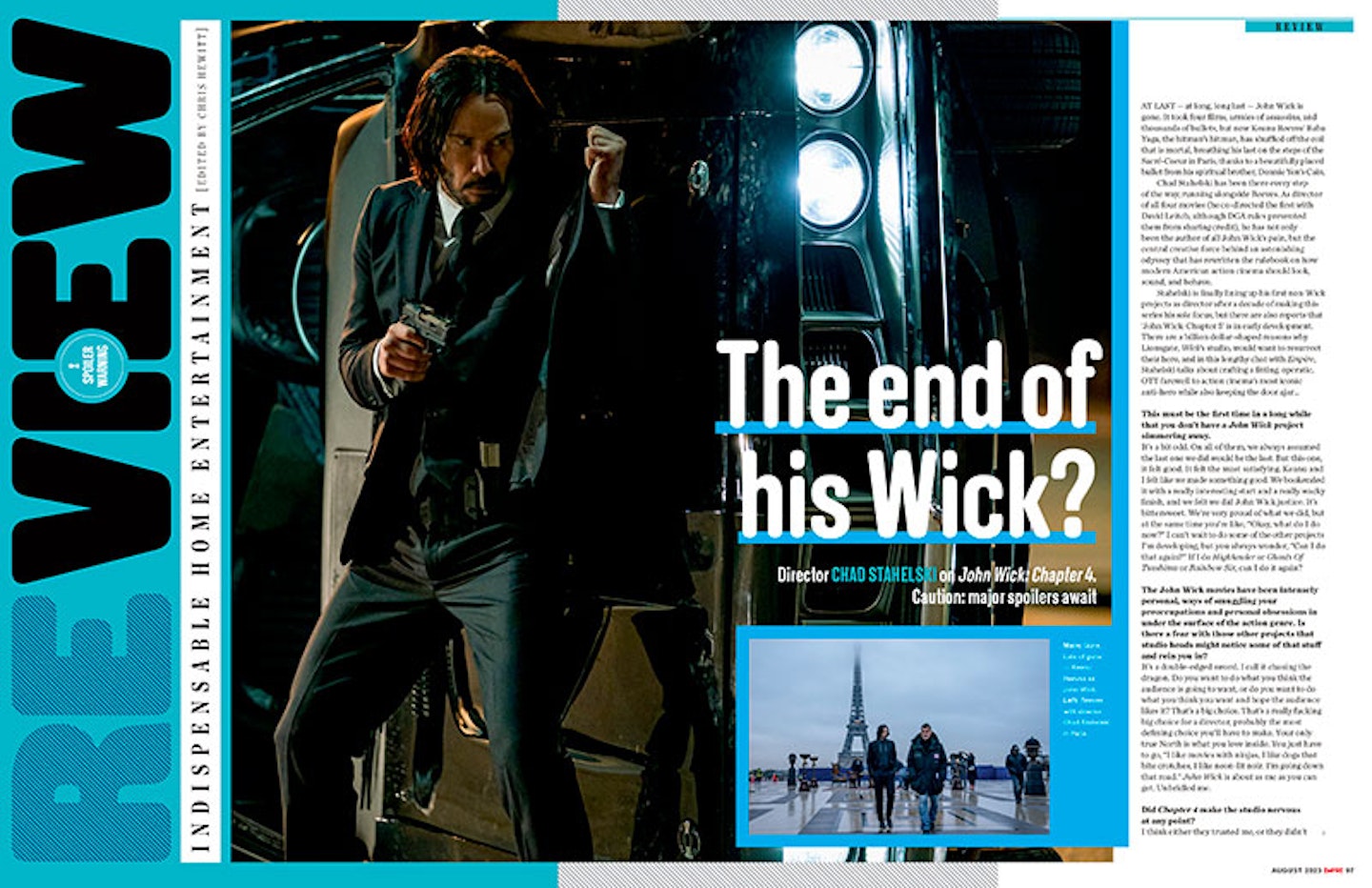 Read an extract of our exclusive _C_had Stahelski interview from our August 2023 issue below, or see the full piece here.
At last — at long, long last — John Wick is gone. It took four films, armies of assassins, and thousands of bullets, but now Keanu Reeves' Baba Yaga, the hitman's hitman, has shuffled off the coil that is mortal, breathing his last on the steps of the Sacré-Coeur in Paris, thanks to a beautifully placed bullet from his spiritual brother, Donnie Yen's Cain.
Chad Stahelski has been there every step of the way, running alongside Reeves. As director of all four movies (he co-directed the first with David Leitch, although DGA rules prevented them from sharing credit), he has not only been the author of all John Wick's pain, but the central creative force behind an astonishing odyssey that has rewritten the rulebook on how modern American action cinema should look, sound, and behave.
Stahelski is finally lining up his first non-Wick projects as director after a decade of making this series his sole focus, but there are also reports that 'John Wick: Chapter 5' is in early development. There are a billion dollar-shaped reasons why Lionsgate, Wick's studio, would want to resurrect their hero, and in this lengthy chat with Empire, Stahelski talks about crafting a fitting, operatic, OTT farewell to action cinema's most iconic anti-hero while also keeping the door ajar...
To read this article in full, become an Empire member. You'll never miss an issue, be able to read every issue in full either on the website or in the app, PLUS you'll get access to member-only content and rewards.