As we enter into a whole new decade, Empire is taking the opportunity to look back at the cinematic treats the 21st Century has brought us so far. In the coming days, we're counting down the greatest movies from the past 20 years – a list compiled via a combination of picks submitted by Empire critics, and lists from readers. We've arrived at a definitive list of the 100 best and most enduring movies released since the year 2000.
You can already read numbers 100 - 91 and 90 - 81 on the list – and below you'll find the next ten movies to have found their way into the top 100. Stay tuned to Empire Online as we unveil more of the full list in the coming days, and look out for more information coming soon about Empire's upcoming 100 Greatest Movies Of The Century magazine issue and podcast special.
80. Before Midnight (2013)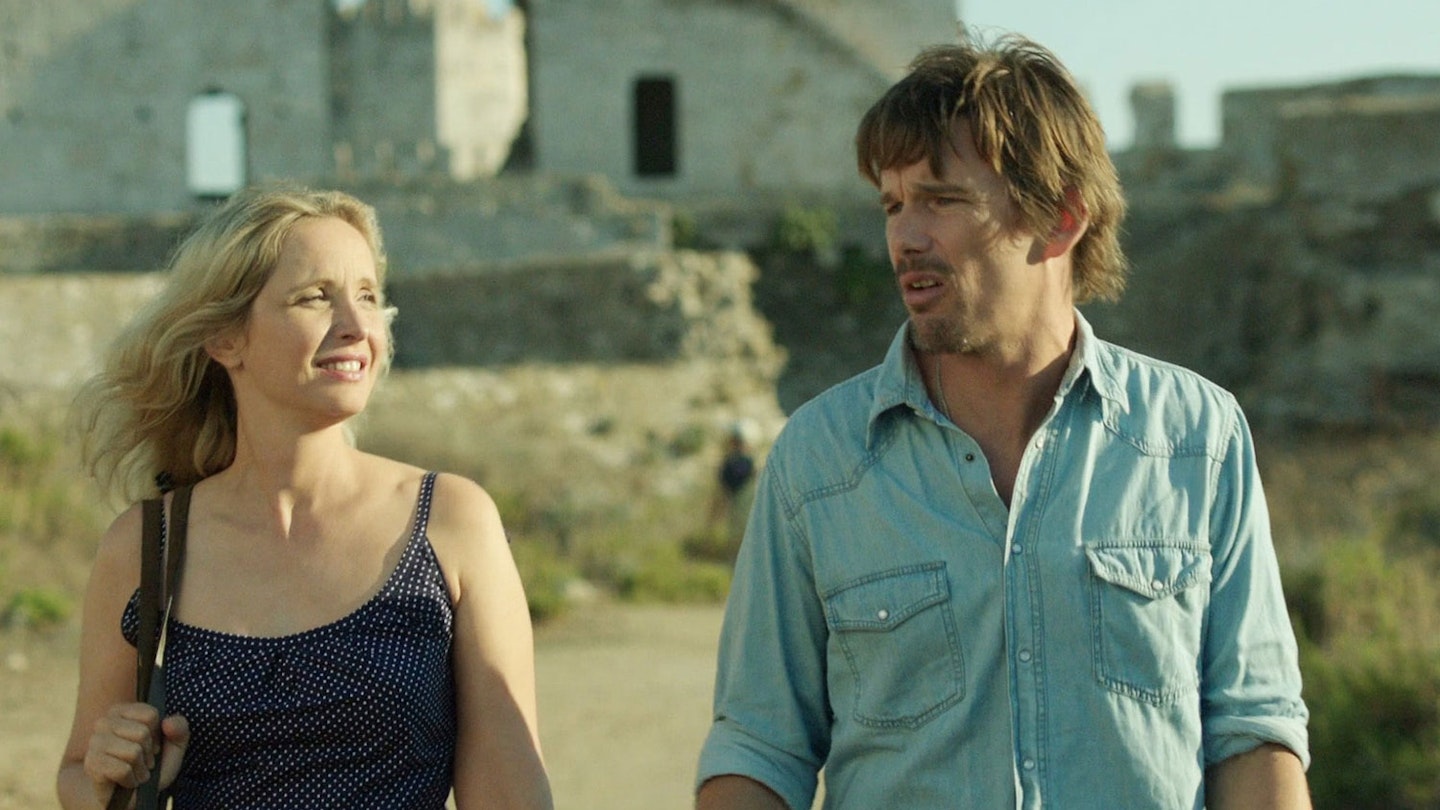 Richard Linklater's third date with Jesse (Ethan Hawke) and Celine (Julie Delpy) is a slightly sharper-edged affair than the Gen-X brief encounter of Before Sunrise and its nine-years-later follow-up Before Sunset. Now in their 40s and raising daughters, the couple have settled into a borderline-fractious routine: the business not of falling in love, but of staying there. There's irritability beneath the badinage this time, even if there's warmth in the gorgeous Mediterranean setting: another example of the trilogy picking at relationship knots in sun-kissed surroundings. But Jesse and Celine remain one of the most likeable couples in modern cinema, and the commitment of the co-leads and co-writer/director Linklater to keep revisiting this partnership and focus on its flaws as much as its fluffiness, remains fascinating and impressive. Each sequel seemed like a risk – but both earned our affection.
79. Little Miss Sunshine (2006)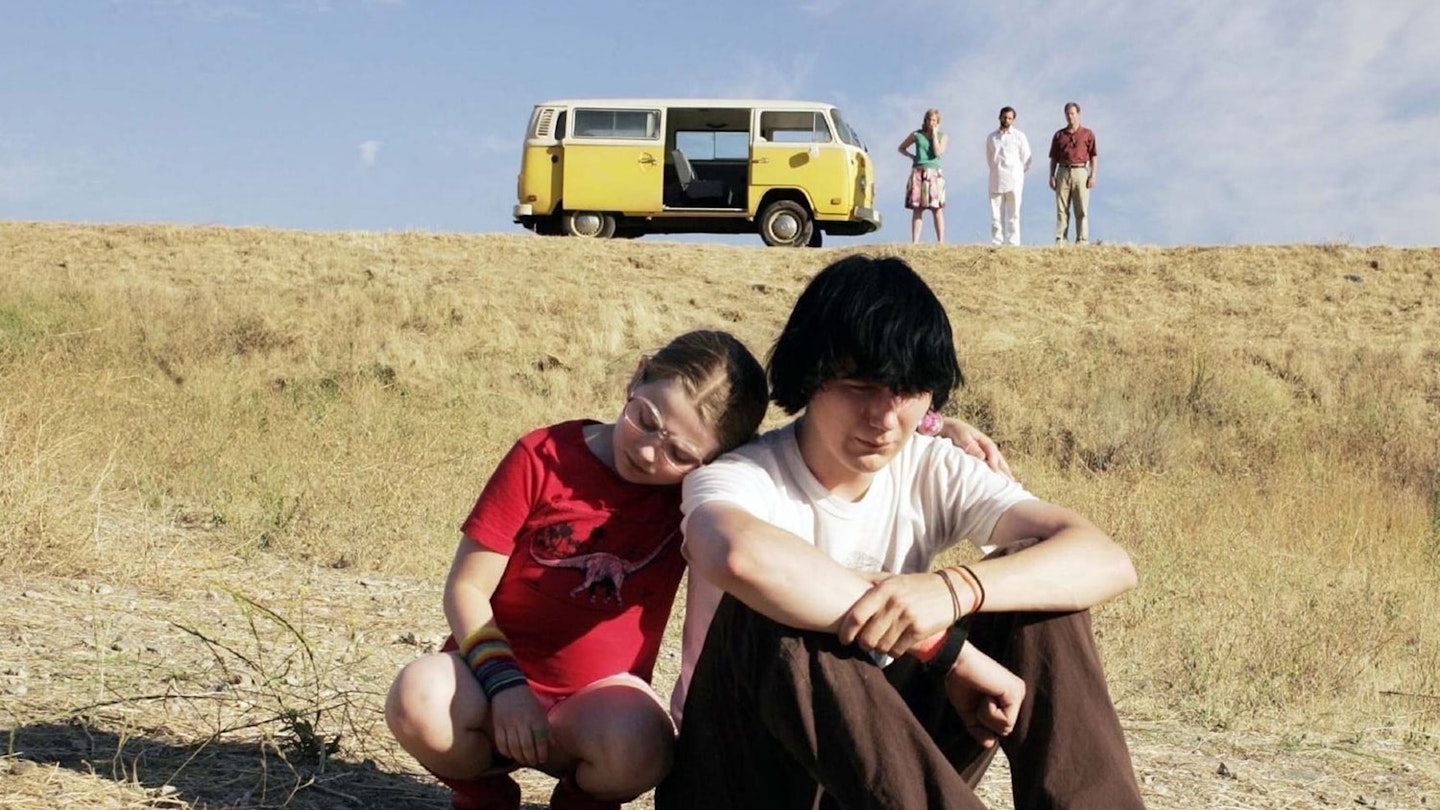 A quintessential Sundance hit, Little Miss Sunshine stands tall among the '00s American indie crossover scene – an off-beat character comedy-drama that became an unashamed crowd-pleaser among mainstream audiences. If the characters who cram themselves into the film's iconic bright yellow VW camper van to reach a kids' beauty pageant in California are complex – Steve Carell's suicidal Proustian scholar, Paul Dano's speech-averse wannabe-pilot, Alan Arkin's foul-mouthed grandad – its plot is anything but. Little Miss Sunshine is a straight-up road movie, forcing a dysfunctional, unconventional family into close confinement to hash out their issues. The bumps in the road on the 800-mile trip are unconventional – corpse smuggling, colour blindness test-induced freak-outs – but it all wraps up with a cathartic, hilarious pageant finale that soothes the explosive emotional eruptions along the way, sealed with a big-hearted performance from youngster Abigail Breslin.
78. Michael Clayton (2007)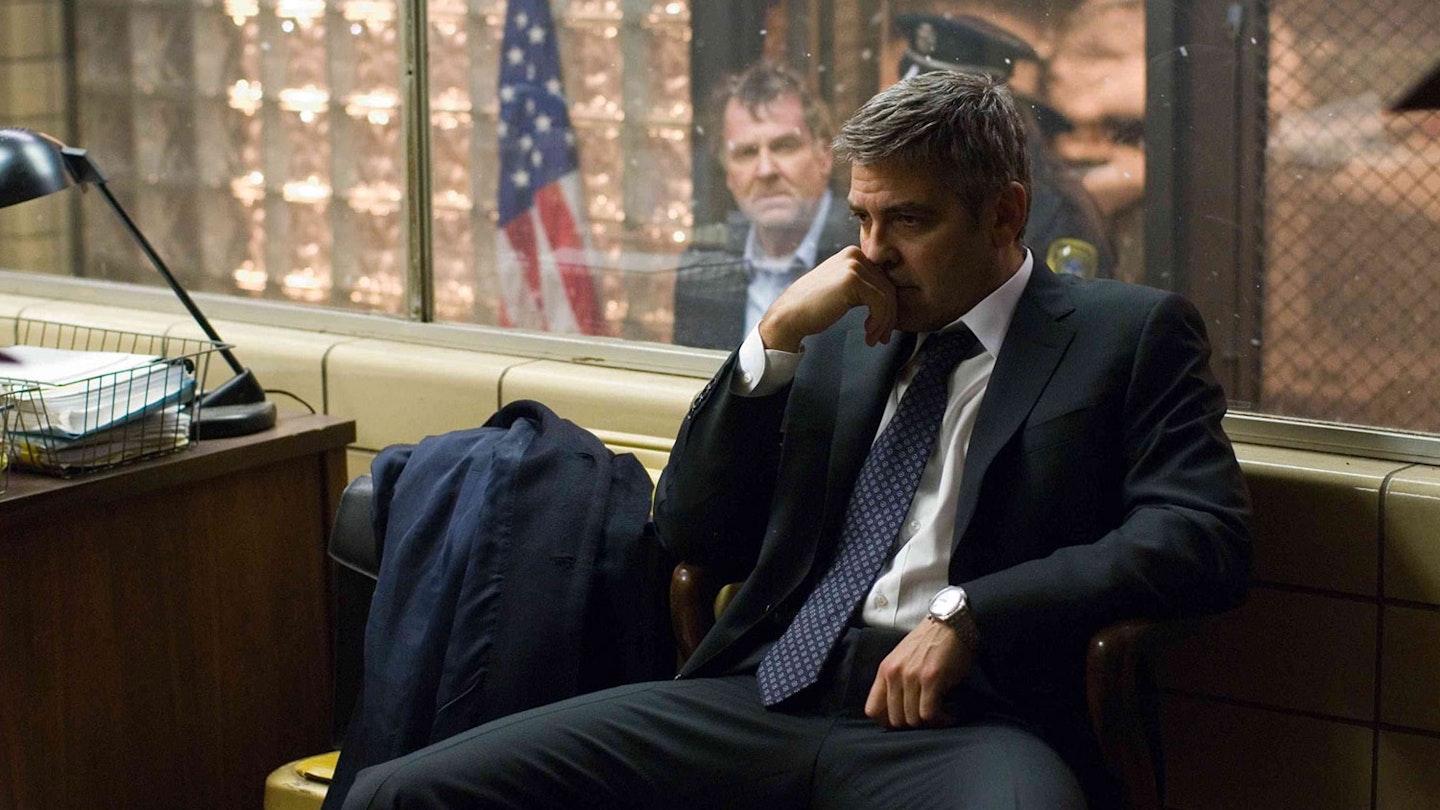 This thorny drama of legal and corporate espionage effortlessly balances thriller beats with deep character studies, anchored in three arguably career-best performances from George Clooney, Tilda Swinton and Tom Wilkinson. Bourne screenwriter Tony Gilroy's directorial debut proved he could be as effective working with actors as sitting alone at a word processor (Denzel Washington, wary of a first-timer behind the camera, turned the film down but later acknowledged his mistake). Clooney is the suave but exhausted "fixer" at its centre, struggling to hold together as things fall apart around him. Wilkinson and Swinton get to cut loose a bit more as characters both unravelling in their different ways – the latter deservedly taking home an Oscar for her layered portrayal of a powerful woman both battling imposter syndrome, and becoming increasingly overwhelmed by the spiralling situation around her.
77. Dunkirk (2017)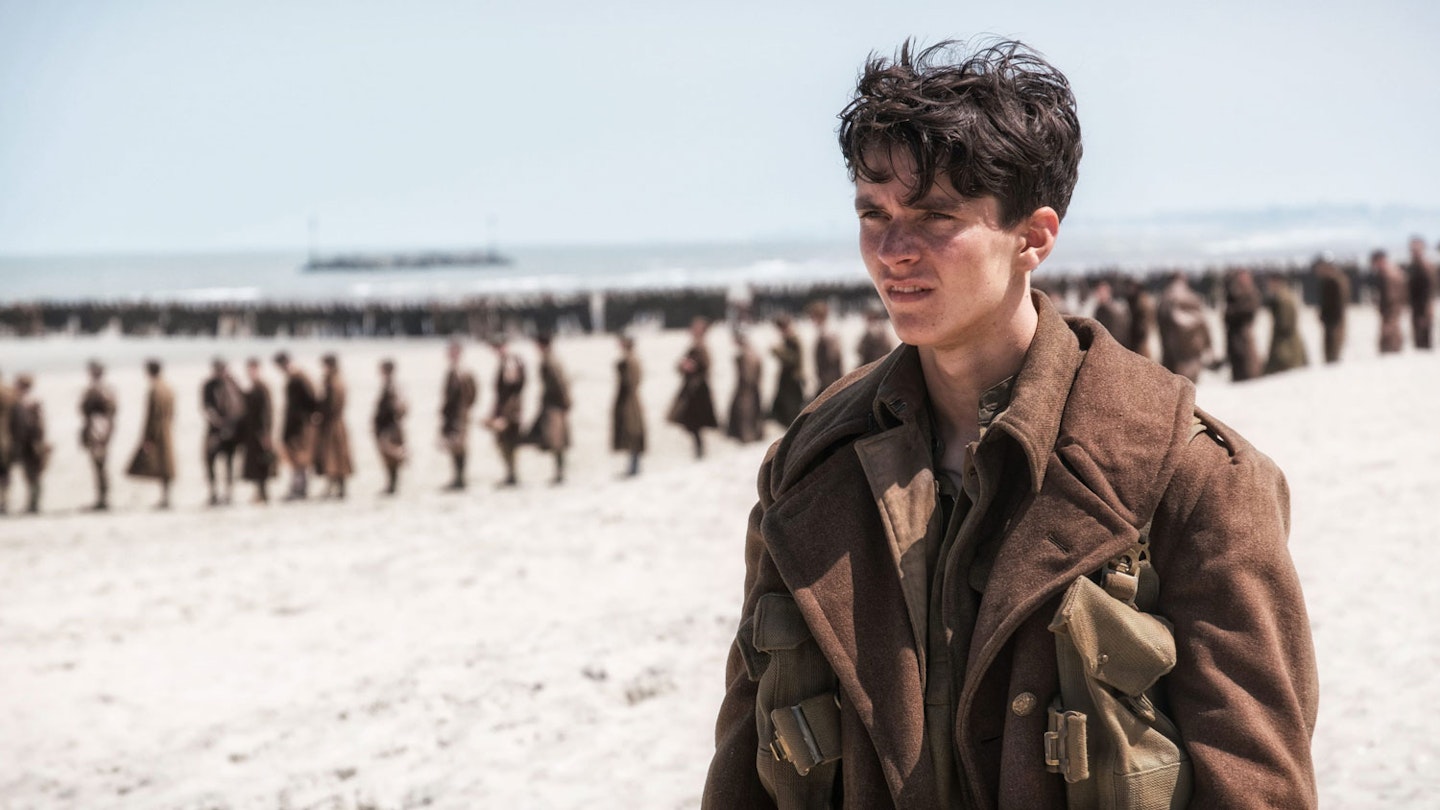 Even with his true-story war movie, Christopher Nolan couldn't help twiddling with time. Dunkirk is one of his simplest films – a 100-minute survival drama with a literal ticking clock in Hans Zimmer's tick-tocking score – lent an extra narrative frisson from a multi-stranded telling. Presenting several perspectives of the rescue mission that saw a rag-tag fleet of British civilian boats save thousands of stranded soldiers at Dunkirk, Nolan places us on the ground with a group of young privates, in the air with the RAF, and at sea with Mark Rylance in a sweater – each thread unfolding in different time frames that eventually lock together like a finely-tuned watch. Among a cast of Nolan favourites – Tom Hardy, Kenneth Branagh, Cillian Murphy – the stranded soldiers were largely-unknowns (plus Harry Styles in his screen debut), only adding to the unpredictability. A bone-rattling exercise in tension that engages your brain as well as your adrenaline gland.
76. Logan (2017)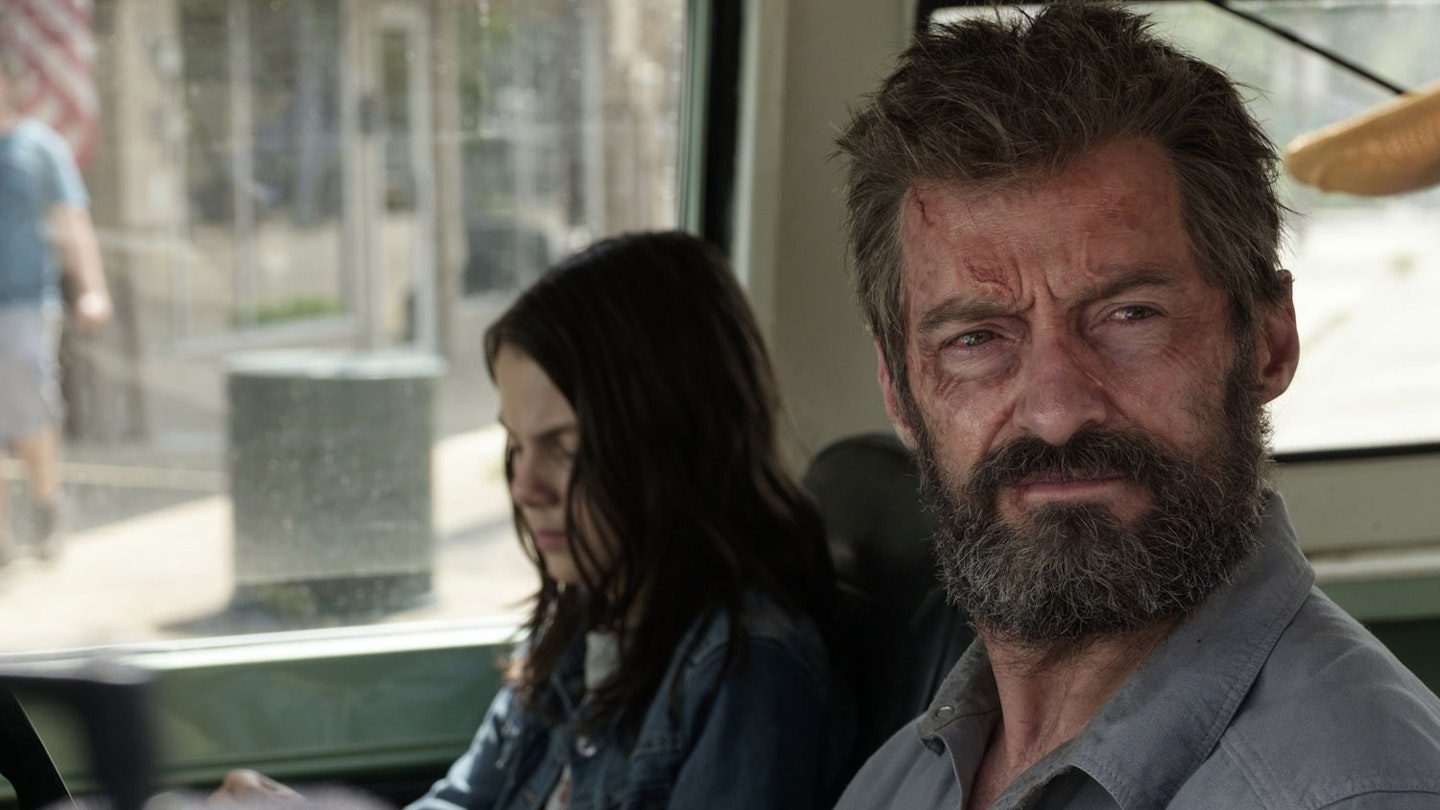 Years before Avengers: Endgame, James Mangold delivered an emotional farewell to the other comic book mainstay of 21st Century cinema – Hugh Jackman's sometimes-X-Man, Wolverine. Titling the Adamantium-plated mutant's final film after his human name is a statement of intent – Logan is a wounded, elegiac swansong inspired more by the era of classic Westerns than the superhero stories that similarly overwhelmed Hollywood in recent decades. Taking cues from the 'Old Man Logan' comic book run, Mangold's film skips ahead to a bleak, dusty future – with a grey-haired Logan, healing powers dwindling, living in self-imposed solitude and caring for a dementia-afflicted Charles Xavier. Forced to face his own violent past and made an unwitting guardian of twin-clawed youngster X-23 (an incredibly impressive Dafne Keen), Logan is thematically prescient with a plot that hinges on a plot to cross the Mexican border, bolstered by wince-worthy R-rated scraps made possible in a post-Deadpool box office landscape.
75. Training Day (2001)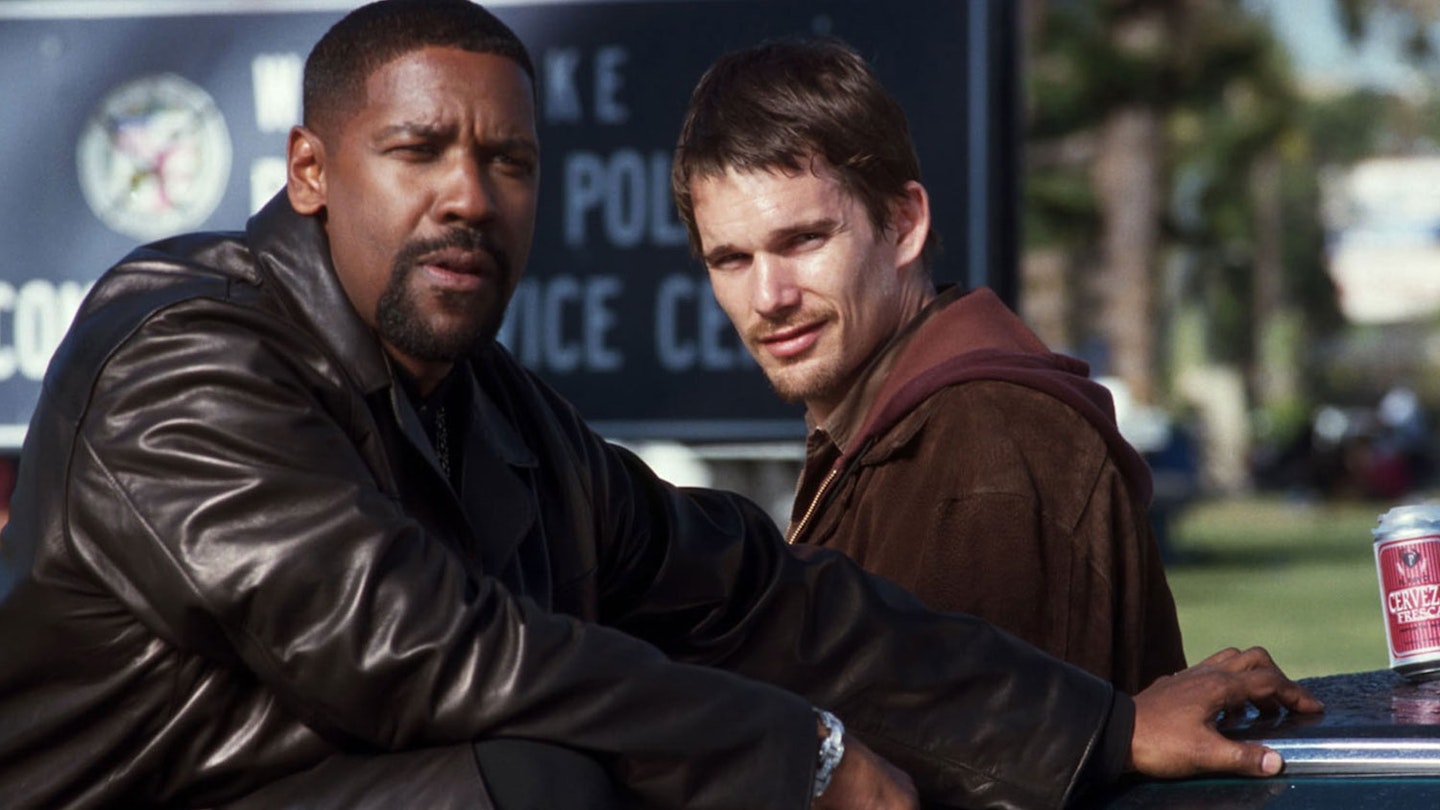 "Rookies. Yeah, you wanna get shit done, you gotta get it done yourself," snarls Denzel Washington's Alonzo as he blasts a hole through Scott Glenn's abdomen. It's a rude awakening for idealistic new guy Jake (Ethan Hawke), just as the film was for all of us. Training Day blindsided everybody – a cop thriller with meaty genre chops and brutal bits of trauma, it quickly became the yardstick for rookie stories. It was a gamechanger for Hawke – he has since said that he felt he was washed up before Training Day gave him a second act as a heavyweight dramatic player, getting a Best Supporting Oscar nomination for his work, while Washington, all roaring, righteous fury, deservedly won for Best Actor. Almost too tense for human hearts, Training Day is everyone at their best, giving us, by far, David Ayer's best script and Antoine Fuqua's best film – both of their subsequent work would be compared to this. It's a lot to live up to.
74. Oldboy (2003)
Extreme Asian cinema got another crossover hit with Park Chan-wook's extraordinary revenge saga, the central piece of his Vengeance Trilogy. Blessed with a hooky mystery premise – Korean businessman Oh Dae-su (Choi Min-sik) is imprisoned and held captive in a grimy hotel room for 15 years, never told why or by who, before being unleashed back into the world to seek his captors – it's a distinctive, distinctly non-Hollywood tale punctuated with eye-searing ultra-violence. Stacked with hypnotic visuals – nightmarish wallpaper to rival the Overlook Hotel, Dae-su's release from a giant box in a lush green field, a live octopus chowed down with tentacles still writhing – and boasting a stellar brawl in which our ruthless protagonist bashes an entire corridor of goons with a hammer, it's a stylish and striking thriller with a crushing climax not easily forgotten.
73. Once Upon A Time In Hollywood (2019)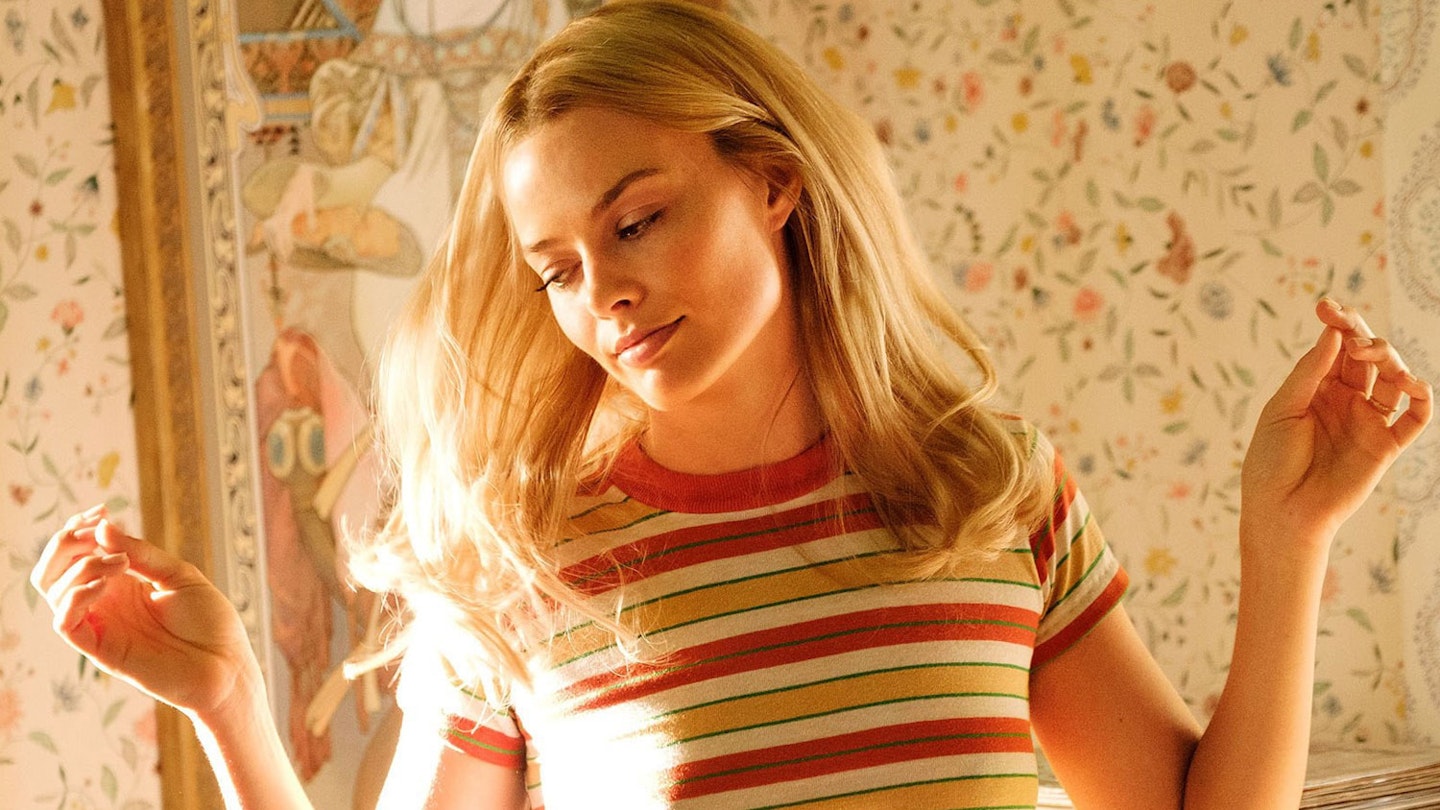 With his self-declared ninth film (does Kill Bill really only count as one movie?), Hollywood's hyperactive auteur mellowed out. Following up the excoriating The Hateful Eight, Quentin Tarantino went back to the sun-kissed Sixties of his youth for a sensitive (by QT standards) and oddly sweet hangout movie set in the dying days of Golden Age Hollywood. There's darkness on the fringes – from Leonardo DiCaprio's Western TV star Rick Dalton struggling to make the leap to the big screen, to Cliff Booth's (Brad Pitt) eerie visit to the Spahn Ranch, and the distressing fate seemingly awaiting Margot Robbie's Sharon Tate as the Manson Murders loom. But as the title suggests, this is a Tarantino fairytale – a flip of the bird to historical horrors that ultimately dishes out the OTT violence the filmmaker is known for in service of a happily ever after. Not without controversy – particularly the depiction of Bruce Lee in a contextually-questionable flashback – but it's a more soulful flavour of QT.
72. Birdman or (The Unexpected Virtue Of Ignorance) (2014)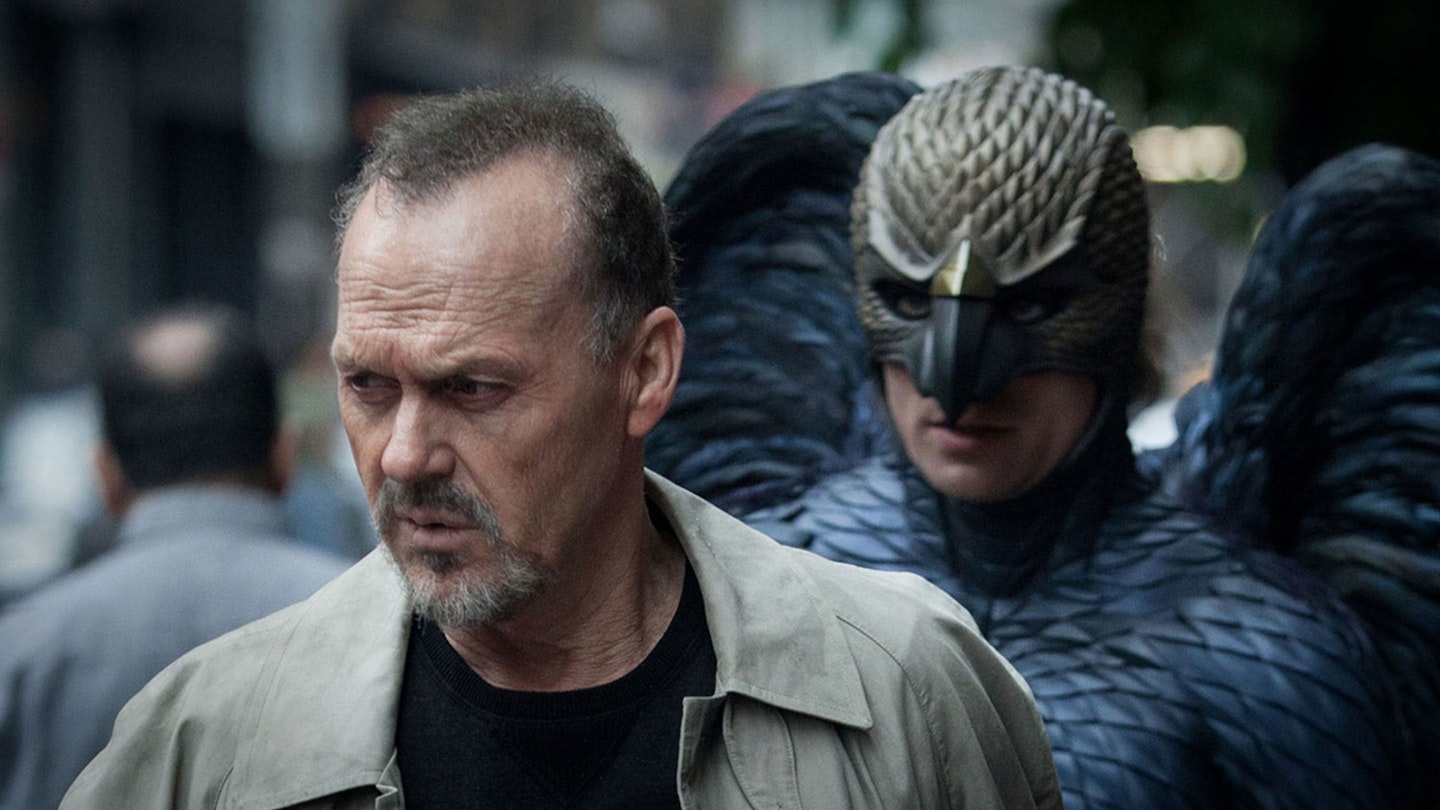 Two years after Avengers Assemble pushed the comic book movie to ever-greater box office prominence, Alejandro G. Iñárritu delivered a winking riposte to superhero cinema with his satirical comedy-drama. In a cheeky piece of meta-casting, Michael Keaton plays Riggan Thompson, an actor intent on leaving his spandex days behind him as he takes on a demanding theatrical play, nevertheless haunted by the spectral presence of the winged hero role he'll never escape. Presented as one unbroken take by cinematographer Emmanuel Lubezki, and propelled along by an itching, rat-a-tat-tatting jazz score, it's a masterful feat of filmmaking – taking in dizzying daydreams, head-spinning moments of panic as Riggan struggles to nail his new role, and Edward Norton scrapping in a pair tighty-whities with constant fluidity. Most thrillingly, Keaton puts in a wild performance that complements the untethered visuals. In an extra meta layer, he went on to play bird-themed comic book villain Vulture in Spider-Man: Homecoming just three years later.
71. The Raid (2011)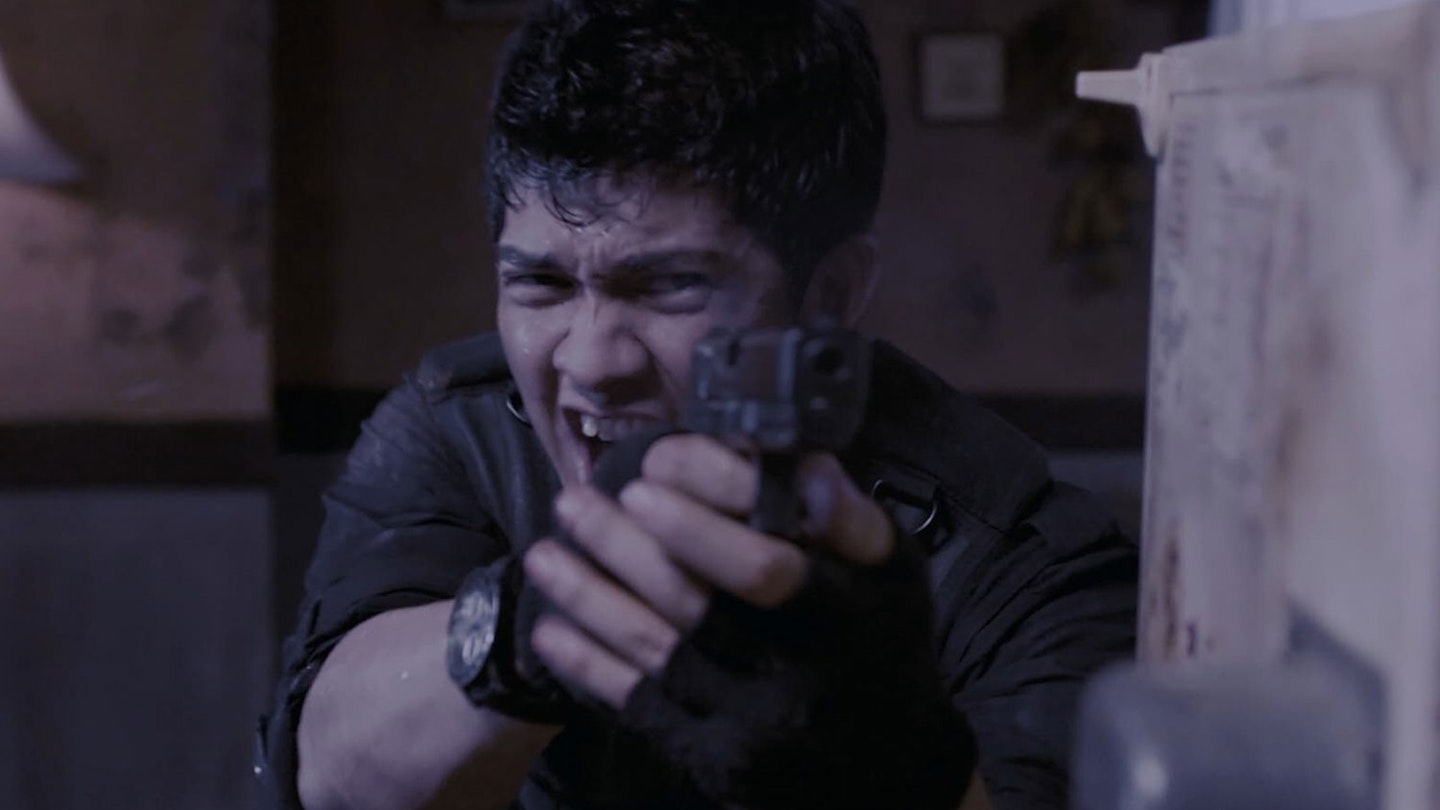 An extraordinary jolt of action adrenaline, The Raid crashed into cinemas seemingly out of nowhere. Its peculiar heritage – an Indonesian martial-arts extravaganza by a Welsh director, Gareth Evans – only added to its mystique. The plot, in which breakout star Iko Uwais fights his way up a tower block packed with punchy criminals and back down again, is as basic as they come – but it's all in service of some of the century's most purely, joyfully bruising beat-'em-up setpieces, which play out in extended handheld takes. The intricacy and energy of the choreography remains breathtaking, its influence still reverberating through the action genre a decade later, seen in everything from the John Wick movies to Netflix's Daredevil. It's rare that a film can be genuinely called flawless, but The Raid is a perfectly-crafted fight machine.