A whole new year has begun – and it's going to be a belter for brand new movies. 2023 brings with it all kinds of cinematic treats to look forward to – epic blockbusters, long-awaited returns from auteur directors, eye-popping animation, soul-stirring dramas, major awards contenders, and schlocky blasts that you won't want to miss on the big screen. It's going to be the year of Indiana Jones' comeback, of fresh films from both Spielberg and Scorsese, of Kang's long-awaited entrance into the MCU, of a return trip to Arrakis, and a fresh batch of jaw-dropping Tom Cruise stunts. And, most importantly, it's the year of Cocaine Bear – a film about a bear, high on cocaine. Cinema is alive and well!
Empire's epic 2023 preview is your guide to the best films hitting UK screens in the next 12 months – from Indiana Jones And The Dial Of Destiny, to Greta Gerwig's Barbie movie, to Christopher Nolan's Oppenheimer, and beyond. Prepare for eye-popping horror, adrenaline-pumping action, heartwarming romance, dazzling sci-fi and much more. See you at the movies, everyone!
January
13th:
M3GAN
Director: Gerard Johnstone
Starring: Allison Williams, Violet McGraw, Jenna Davis
The team behind Malignant – James Wan and Akela Cooper – turn their self-consciously schlocky sensibilities to a campy killer doll flick, as a lonely girl's robotic companion turns homicidal.
Enys Men
Director: Mark Jenkin
Starring: Mary Woodvine
The filmmaker behind lo-fi cult favourite Bait turns his hand to folk-horror with another film set on the Cornish coast – in which a wildlife observationist's time on an uninhabited island tracking the growth of a mysterious flower turns sinister.
The Old Way
Director: Brett Donowho
Starring: Nicolas Cage, Clint Howard
Cage goes full-Western (including donning a whacking great Wild West handlebar 'tache) in a tale of cyclical revenge – as his former gunslinger Colton Briggs faces the wrath of a former foe, and violence begets only more violence.
TÁR
Director: Todd Field
Starring: Cate Blanchett, Noémie Merlant
Though presented as a biopic, Todd Field's thriller casts Cate Blanchett as fictional formidable composer-conductor Lydia Tár, in a tale of shifting power that sees her sense of complete control begin to crumble.
20th:
Alice, Darling
Director: Mary Nighy
Starring: Anna Kendrick, Kaniehtiio Horn, Charlie Carrick, Wunmi Mosaku
Kendrick stars as the titular Alice, a woman trapped in an abusive, domineering relationship who sees a chance to rediscover herself on a trip away with her best friends. But when her boyfriend shows up, Alice's world begins to fray again.
Babylon
Director: Damien Chazelle
Starring: Margot Robbie, Brad Pitt, Diego Calva, Jovan Adepo
Chazelle's story of excess, rising stars and faltering icons is set against the changing face of Hollywood from the silent era to the arrival of talkies.
Holy Spider
Director: Ali Abbasi
Starring: Mehdi Bajestani, Zar Amir-Ebrahimi
A journalist descends into the dark underbelly of the Iranian holy city of Mashhad as she investigates the serial killings of sex workers by the so-called "Spider Killer", who believes he is cleansing the streets of sinners.
27th:
Unwelcome
Director: Jon Wright
Starring: Hannah John-Kamen, Douglas Booth
The man behing Grabbers and Robot Overlords returns with the story of a couple who escape the urban rat race for what they picture as Irish rural idyll. But their new home's garden proves to have a nasty infestation of goblins…
All The Beauty And The Bloodshed
Director: Laura Poitras
Starring: Nan Goldin
This new documentary chronicles artist and activist Goldin told through her slideshows, interviews, photography and rare footage of her fight to hold the Sackler family accountable for the opioid crisis.
The Fabelmans
Director: Steven Spielberg
Starring: Michelle Williams, Paul Dano, Seth Rogen
Spielberg digs into his complicated family history and creative origins for a drama inspired by his younger life. Gabriel LaBelle is Sammy Fabelman, who has his mind cracked open by the movies and becomes driven to make films of his own even as his family faces huge challenges.
Plane
Director: Jean-François Richet
Starring: Gerard Butler, Mike Colter, Daniella Pineda
Butler plays a man who really needs to shave down some wood, only to realise he's missing one crucial too… okay, no it's about a plane. Butler's the pilot, Colter's a criminal being transported. They're forced to crash on a war-torn island and Butler must team up with Colter to save the passengers when they're taken hostage.
Shotgun Wedding
Director: Jason Moore
Starring: Jennifer Lopez, Josh Duhamel, Jennifer Coolidge
What if a romcom was suddenly gatecrashed by Die Hard? Lopez and Duhamel's lush tropical wedding is hijacked by criminals, forcing the couple and their family to fight back. If you're here for Jennifer Coolidge declaring, "Nobody fucks with my family!" while firing a machine gun, step right in.
You People
Director: Kenya Barris
Starring: Eddie Murphy, Jonah Hill, Lauren London
Black-ish creator Kenya Barris makes his feature directorial debut, from a script he co-wrote with Jonah Hill – who also stars as Ezra, a guy whose meet-awkward with Lauren London's Amira begins a sincere romance. But there's anxiety when it comes time to meet the parents – especially Amira's overbearing dad, Eddie Murphy's Akbar.
February
3rd:
Puss In Boots: The Last Wish
Director: Joel Crawford
Starring: Antonio Banderas, Salma Hayek, Florence Pugh
This belated Shrek spin-off sequel gives the franchise a Spider-Verse-esque visual overhaul. Charismatic boot-wearing bandit Puss discovers he's used up eight of his nine lives, and goes on a quest to find a fallen wishing star to return his spent chances – but he's not the only one looking for the powerful magical item.
The Whale
Director: Darren Aronofsky
Starring: Brendan Fraser, Sadie Sink, Hong Chau
The long-awaited return of Brendan Fraser finds him playing morbidly obese tutor Charlie, who tries to reconnect with estranged daughter Ellie in this adaptation of Samuel D. Hunter's play.
EO
Director: Jerzy Skolimowski
Starring: Sandra Drzymalska, Isabelle Huppert, Lorenzo Zurzolo
Poland's entry for this year's Oscars, this is the story of a donkey on a quest for freedom who meets various people on his journey.
Knock At The Cabin
Director: M. Night Shyamalan
Starring: Dave Bautista, Rupert Grint, Jonathan Groff, Ben Aldridge
The mystery master adapts Paul Tremblay's novel The Cabin At The End Of The World – in which a couple's (Groff and Aldride) quiet nature vacation is rudely interrupted by the likes of Bautista and Grint, who demand they make an unthinkable choice to avert the apocalypse.
10th:
Magic Mike's Last Dance
Director: Steven Soderbergh
Starring: Channing Tatum, Salma Hayek, Ayub Khan Din
Tatum, Soderbergh and Tatum's abs are back for a trilogy-capper, which this time finds the performer broke after trying to leave dancing behind and getting stung by a bad business deal. Will he take up a tempting offer to whip a new dance crew into shape?
Blue Jean
Director: Georgia Oakley
Starring: Rosy McEwen, Kerrie Hayes,Lucy Halliday
England, 1988 – Margaret Thatcher's Conservative government are about to pass a law stigmatising gays and lesbians, forcing Jean (McEwen), a PE teacher, to live a double life. As pressure mounts from all sides, the arrival of a new girl at school catalyses a crisis that will challenge Jean to her core.
Women Talking
Director: Sarah Polley
Starring: Rooney Mara, Claire Foy, Jessie Buckley
Based on a real-life event, Polley's latest focuses on the women of an isolated religious community who must grapple with the question of faithful devotion and real-world problems in the wake of sexual molestation of several of their number.
Distant Directors: Josh Gordon, Will Speck
Starring: Anthony Ramos, Naomi Scott, Kristofer Hivju
Asteroid miner Andy Ramirez crash-lands on an alien planet and must make his way across the harsh terrain – running out of oxygen, hunted by strange creatures – to the only other survivor.
17th:
Marcel The Shell With Shoes On
Director: Dean Fleischer-Camp
Starring: Jenny Slate, Isabella Rosellini, Rosa Salazar
The team behind the cult web short series adapt it into a feature-length film about a sweet, talkative shell who, along with his grandmother, survived a mysterious tragedy that saw the rest of their mollusk family go missing. Can a documentarian help him reunite with his loved ones?
Ant-Man And The Wasp: Quantumania
Director: Peyton Reed
Starring: Paul Rudd, Jonathan Majors, Evangeline Lilly
Marvel's diminutive heroes are back, this time diving deep into the Quantum Realm and facing off against the terrible threat of Kang The Conqueror (Majors), being introduced as the Big Bad of the MCU's Phase 5.
The Son
Director: Florian Zeller
Starring: Hugh Jackman, Laura Dern, Vanessa Kirby, Zen McGrath
Zeller follows up his Oscar-winning The Father with an adaptation his next play. Jackman plays Peter, whose life is busy with new partner Beth (Kirby) and their baby. But he's thrown into disarray when his ex-wife Kate (Dern) turns up with their teenage son, Nicholas (McGrath), who has his own issues.
The Inspection
Director: Elegance Bratton
Starring: Jeremy Pope, Gabrielle Union, Raúl Castillo
A young, gay Black man – rejected by his mother and with few options for his future – decides to join the Marines, doing whatever it takes to succeed in a system that would cast him aside.
24th:
Missing
Directors: Will Merrick, Nick Johnson
Starring: Storm Reid, Nia Long, Ken Leung
A sequel-of-sorts to Searching, presented again in 'Screenlife' style, this one finds young woman June investigating the disappearance of her mother who's vanished while vacationing with her new boyfriend in Colombia. June uses all the technology at her fingertips to try and find her before it's too late.
Creature
Director: Asif Kapadia
Starring: Jeffrey Cirio, Erina Takahashi, Stina Quagebeur
The latest collaboration between the English National Ballet and choreographer Akram Khan, the filmed theatrical experience (from the director of Senna and Amy) is set in a dilapidated Arctic research station, where a created being becomes sentient and falls in love.
Cocaine Bear
Director: Elizabeth Banks
Starring: Keri Russell, Margo Martindale, Ray Liotta
When a drug runner drops his latest load of cocaine in a US national forest, a bear gets into the stash of blow. Loosely inspired by a true story, the comedy-thriller imagines the rampage that occurs and the people impacted.
What's Love Got To Do With It?
Director: Shekhar Kapur
Starring: Lily James, Shazad Latif, Emma Thompson
Documentary-maker and dating app addict Zoe films her childhood friend Kaz's journey from London to Lahore as he prepares to enter an arranged (or "assisted") marriage to a Pakistani woman he doesn't know – challenging her ideas of love along the way.
Broker
Director: Hirokazu Kore-eda
Starring: Lee 'IU' Ji-eun, Gang Dong-won, Bae Doona
The acclaimed Japenese filmmaker returns with a festival-approved favourite – another meditation on found family, as Korean woman So-young leaves her baby Woo-sung outside a 'baby box'; a place designated in Korean churches for new mothers to leave unwanted infants. Sang-hyun, who runs an unofficial adoption brokerage, plans to find him a new home.
Luther: The Fallen Sun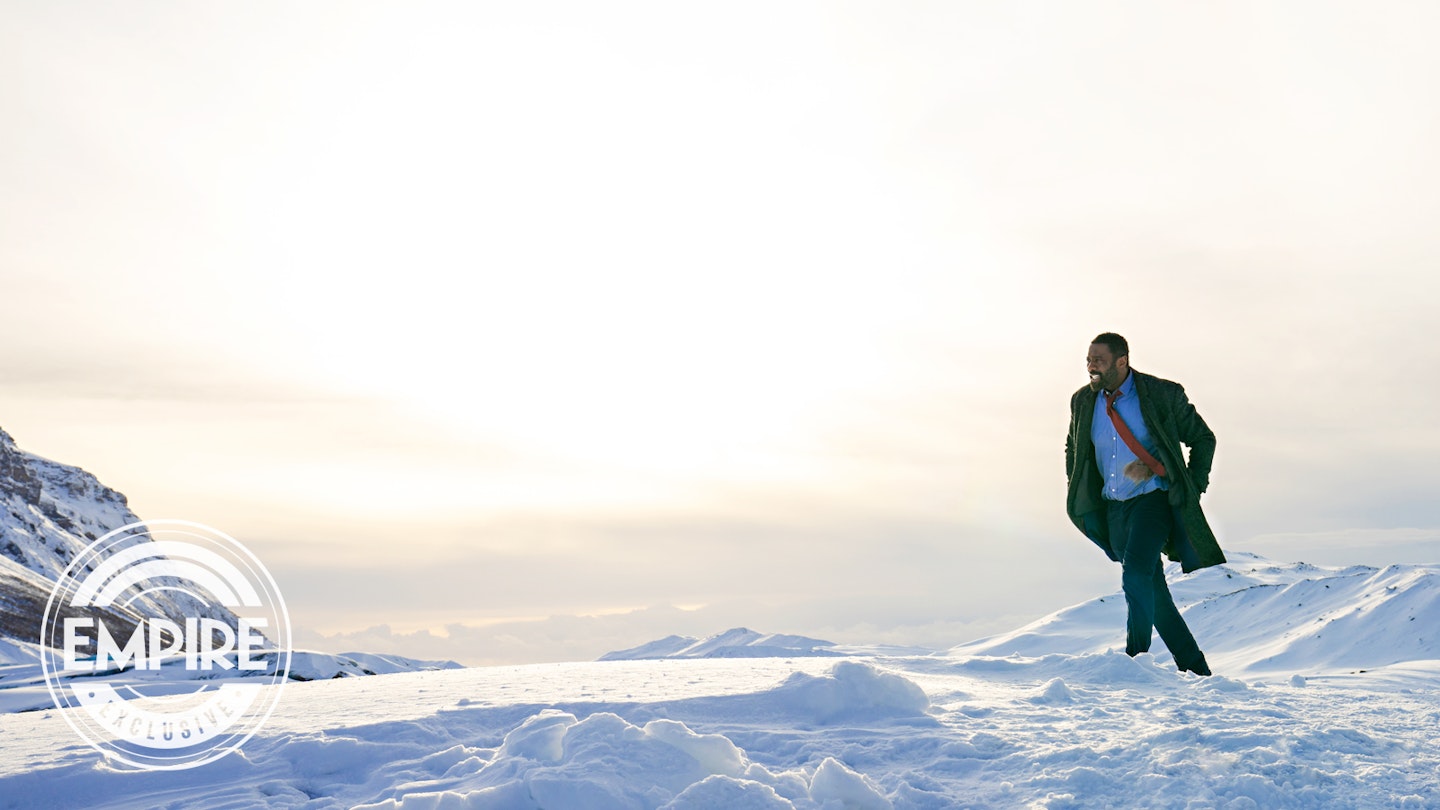 Director: Jamie Payne
Starring: Idris Elba, Andy Serkis, Cynthia Erivo
Loofah goes feature-length – this time having to break out of prison to tackle a cyber-killer psychopath who's taunting him while the disgraced detective is stuck behind bars. Yes, he's still wearing the signature Big Coat. It'll be on Netflix on 10 March.
March
3rd:
Creed III
Director: Michael B. Jordan
Starring: Michael B. Jordan, Tessa Thompson, Jonathan Majors
We're back in the ring with Adonis Creed – and this time Jordan's directing too. Donny must take on the challenge of a bitter old friend turned pugilistic rival in Majors' Damian Anderson.
10th:
Scream VI
Directors: Tyler Gillett, Matt Bettinelli-Olpin
Starring: Jenna Ortega, Melissa Barrera, Courteney Cox
Following the latest Ghostface killings in last year's 'requel', Scream, the four survivors leave Woodsboro behind for New York City. But – wouldn't you know it – that pesky masked killer (or is it killers?) is about pop up again in the Big Apple.
65
Directors: Scott Beck, Bryan Woods
Starring: Adam Driver, Ariana Greenblatt, Chloe Coleman
Spaceship pilot Mills quickly discovers he's stranded on Earth… 65 million years ago. Together with fellow survivor Koa, he must make his way across an unknown terrain riddled with prehistoric creatures. From the writers of A Quiet Place.
Assassin Club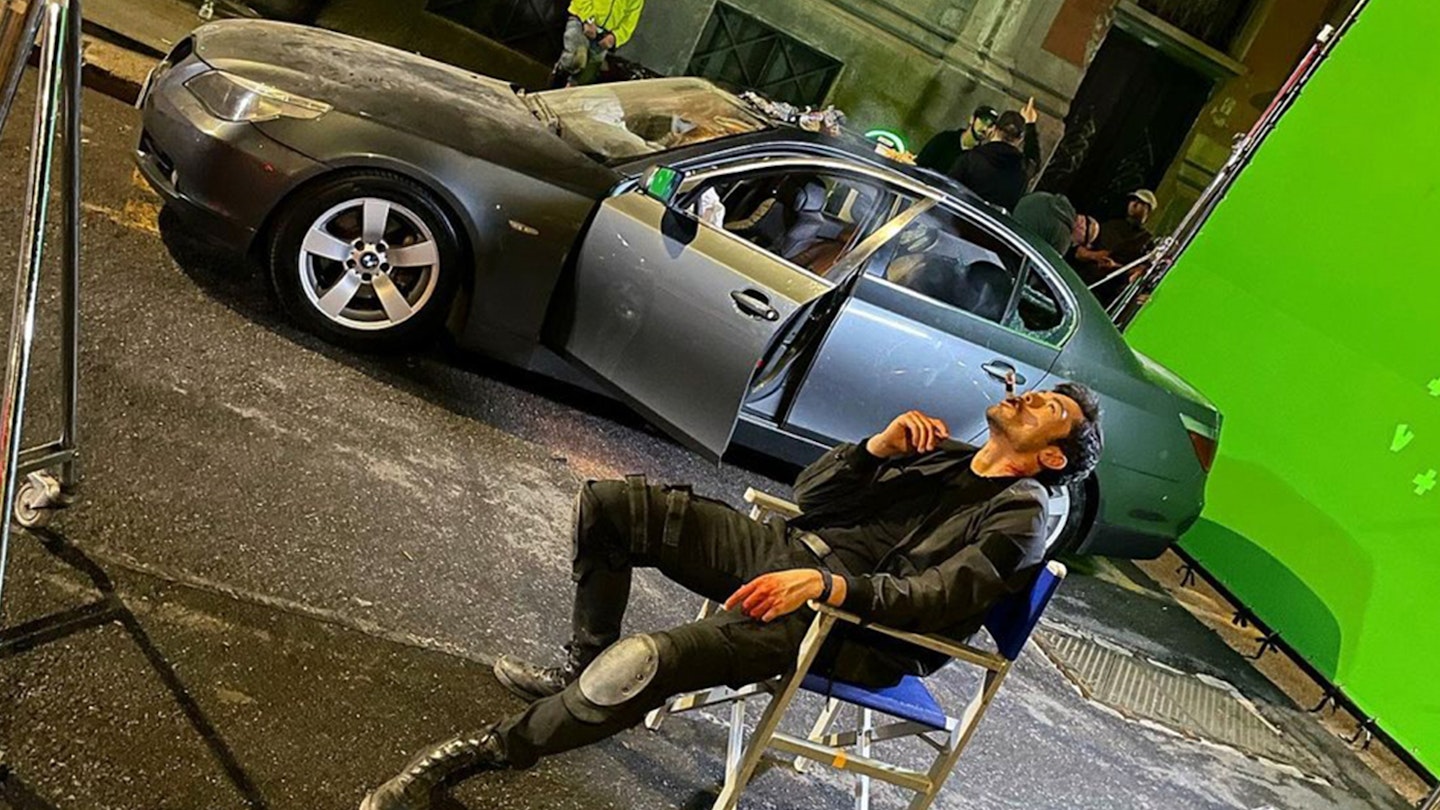 Director: Camille Delamarre
Starring: Henry Golding, Daniela Melchior, Noomi Rapace
Spoiler alert: Assassin Club is assassin-heavy. Golding plays Morgan, an assassin who wants out of the killing game – but when he's tempted with a wealthy payday to off seven people around the world, he discovers the targets are also assassins who have been hired to kill him. Awkward…
17th:
Pearl
Director: Ti West
Starring: Mia Goth, Matthew Sunderland, Amelia Reid
West's prequel to last year's slasher X casts Goth as the title character, who – in 1918, on the brink of madness – pursues stardom in a desperate attempt to escape the drudgery, isolation, and lovelessness of life on her parents' farm.
Rye Lane
Director: Raine Allen Miller
Starring: David Jonsson, Vivian Oparah, George Taylor
This Black British rom-com follows two people – each in the aftermath of a bad breakup – who connect over an eventful day in South London.
Shazam! Fury Of The Gods
Director: David F. Sandberg
Starring: Zachary Levi, Asher Angel, Jack Dylan Glazer
The hero with the power of multiple gods returns (along with his super-powered foster family) to battle powerful new foes in the shape of Helen Mirren and Lucy Liu's vengeful Daughters of Atlas. Can the 'Shazamily' work together and survive this new challenge?
Allelujah
Director: Richard Eyre
Starring: Jennifer Saunders, Bally Gill, Judi Dench
When the geriatric ward in a small Yorkshire hospital is threatened with closure, the hospital staff and patients decide to fight back. Adapted from the Alan Bennett play with a starry British cast.
Play Dead
Director: Patrick Lussier
Starring: Bailee Madison, Jerry O'Connell, Anthony Turpel
That's a Ronseal title right there: in Play Dead, criminology student Chloe fakes her own death to smuggle herself into a small-town morgue and steal evidence that ties her younger brother to a crime. Once inside, she discovers that the coroner is using the morgue for his own sick, twisted side-hustle.
24th:
John Wick: Chapter 4
Director: Chad Stahelski
Starring: Keanu Reeves, Donnie Yen, Bill Skarsgård
Yeah, we're thinking he's back. Reeves' unstoppable assassin uncovers a path to defeating the High Table – but before he can earn his freedom, Wick must face off against a new enemy with powerful alliances across the globe and forces that turn old friends into foes.
80 For Brady
Director: Kyle Marvin
Starring: Jane Fonda, Lily Tomlin, Rita Moreno, Sally Field
A group of older female friends set off on their life-long mission to go to the Super Bowl and meet NFL superstar Tom Brady. Given his name's in the title, and the cast list also includes Brady himself, go ahead and take a wild guess over whether they'll make it.
A Good Person
Director: Zach Braff
Starring: Florence Pugh, Morgan Freeman, Molly Shannon
Zach Braff returns behind the camera for his first directorial feature in years – following the unlikely friendship that forms between Freeman's Daniel and Pugh's Allison, both reeling from a tragedy that killed Daniel's daughter.
31st:
Dungeons & Dragons: Honour Among Thieves
Directors: John Francis Daley, Jonathan Goldstein
Starring: Chris Pine, Michelle Rodriguez, Regé Jean-Page, Hugh Grant
The dice-rolling role-playing game makes another leap for the big screen, from the directors of Game Night. A charming thief and his ragtag bunch of adventurers venture to retrieve a lost relic – but face fearsome foes along the way. You never know what a toss of the d20 will conjure.
Mummies
Director: Juan Jesús García Galocha
Starring: Joe Thomas, Eleanor Tomlinson, Celia Imrie
Three Egyptian mummies end up in present-day London and embark on a journey in search of an old ring belonging to the Royal Family that was stolen by the ambitious archaeologist Lord Carnaby, in an animated adventure.
Heart Of A Lion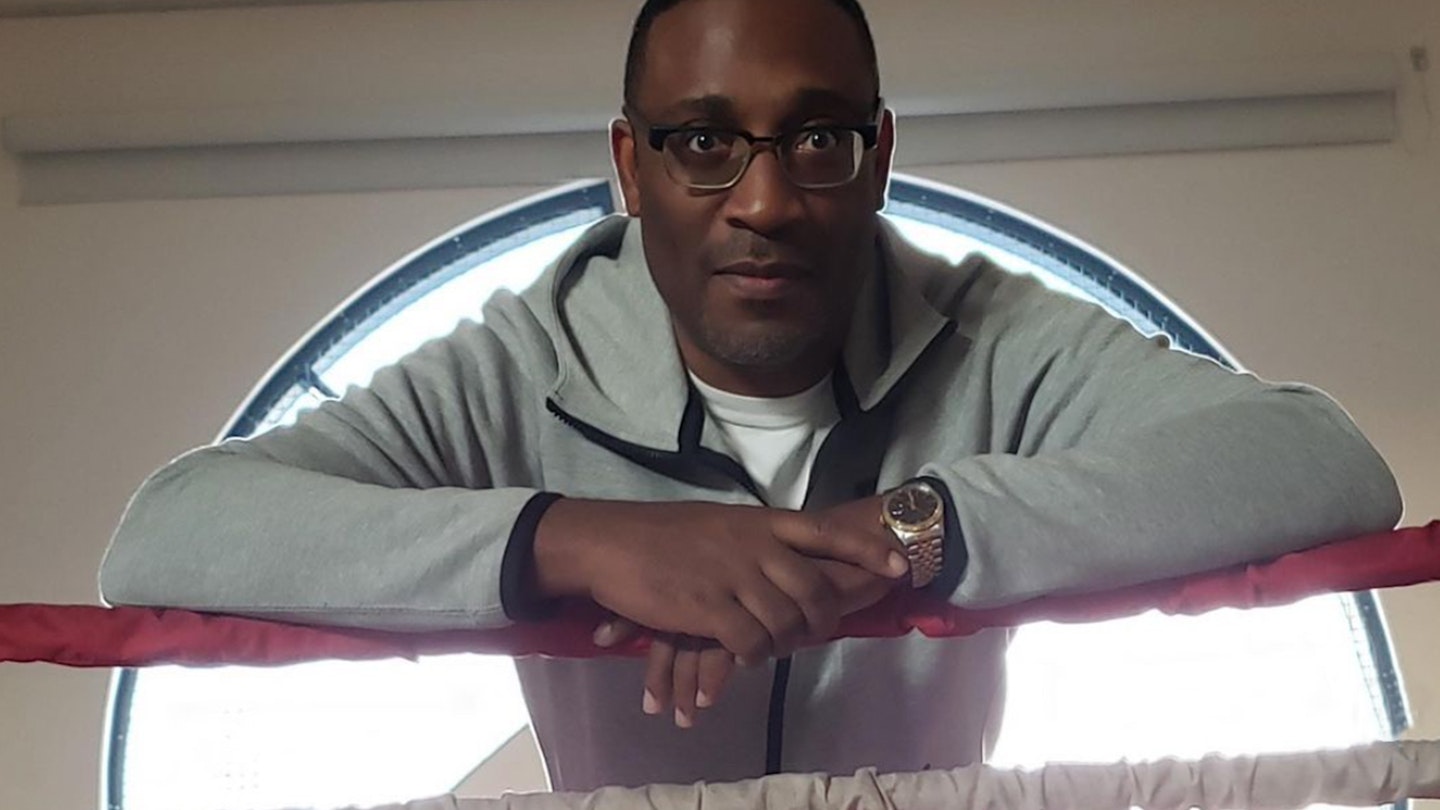 Director: George Tillman Jr.
Starring: Khris Davis, Forest Whittaker, Sonja Sohn
This biopic follows the life and career of boxing champion-turned-kitchen-item entrepreneur George Foreman. From the director of Soul Food and The Hate U Give.
April
7th:
The Super Mario Bros Movie
Directors: Aaron Horvath, Michael Jelenic
Starring: Chris Pratt, Charlie Day, Anya Taylor Joy
It's-a him, Mario! From Minions studio Illumination, the Nintendo icon (here voiced by Chris Pratt) gets an animated big-screen outing, teaming up with the rest of the Ninty mascot crew to save the Mushroom Kingdom from the machinations of Jack Black's Bowser.
The Pope's Exorcist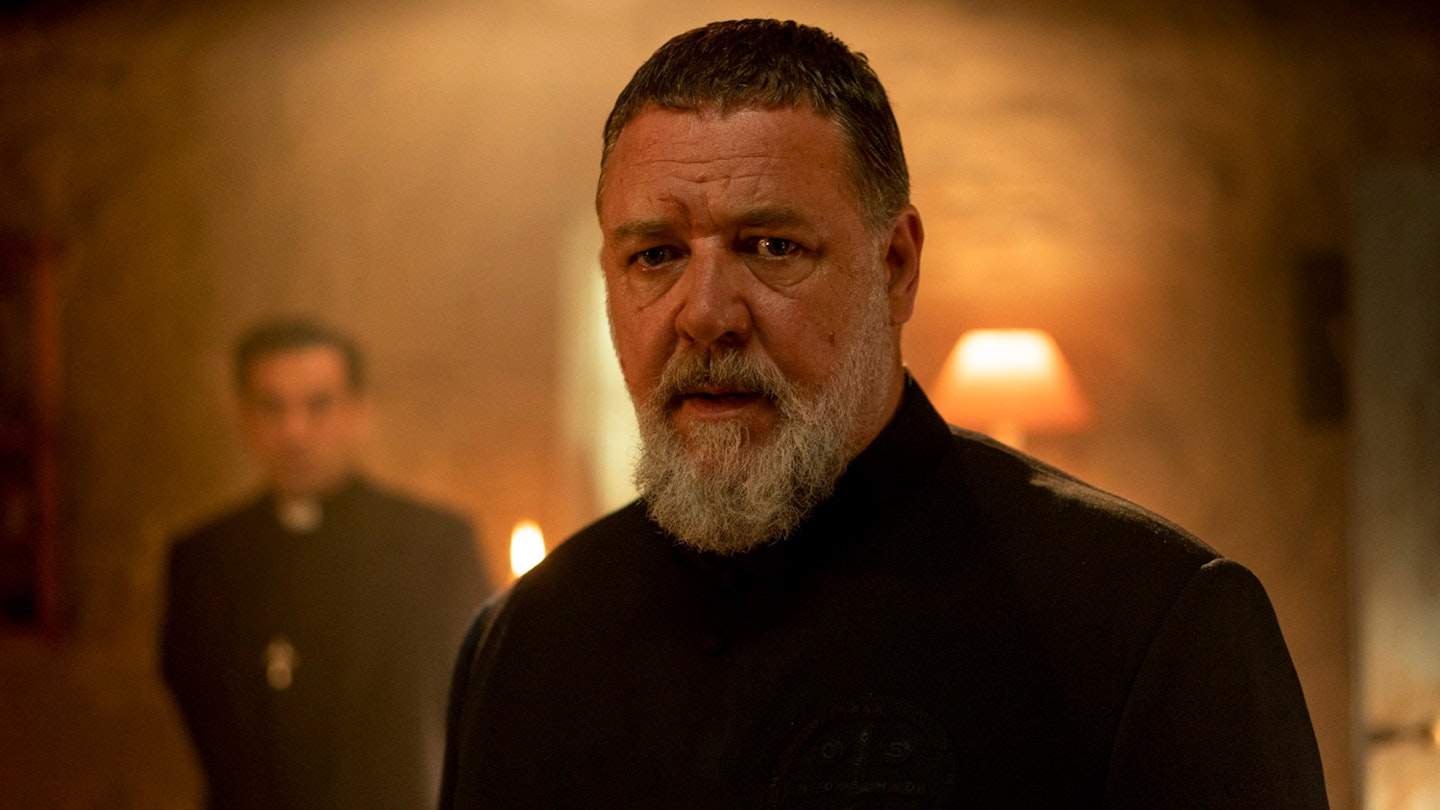 Director: Julius Avery
Starring: Russell Crowe, Franco Nero, Alex Essoe
The director of Overlord presents a fresh horror film, based on the true story of Father Gabriele Amorth – a real-life priest who acted as chief exorcist of the Vatican and who performed more than 100,000 exorcisms in his lifetime.
Polite Society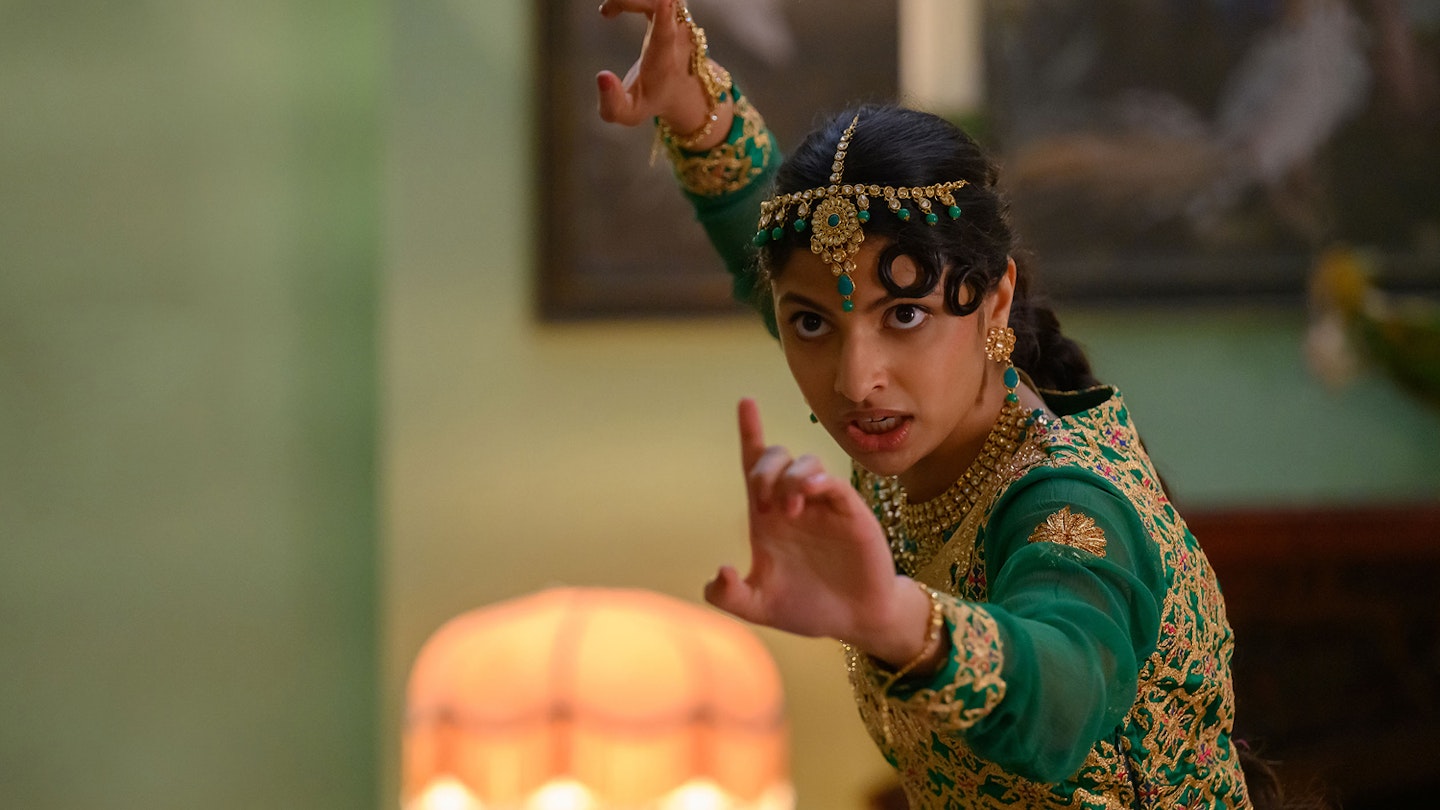 Director: Nida Manzoor
Starring: Priya Kansara, Ritu Arya, Ella Bruccoleri, Nimra Bucha
We Are Lady Parts creator Nida Manzoor makes her feature directorial debut with an action-rom-com, as martial arts-adept stunt woman Ria sets up a 'wedding heist' to save her sister Lena from her impending marriage.
14th:
Renfield
Director: Chris McKay
Starring: Nicholas Hoult, Nicolas Cage, Awkwafina
The headline: Nicolas Cage is Dracula! You're already in with that bit of casting – but the film itself centres on Nicolas Hoult as titular lackey Renfield, striking up a romance with Awkwafina's traffic cop in present-day America as he tries to extricate himself from his overbearing undead boss.
Suzume
Director: Makoto Shinkai
Starring: Nanoka Hara, Hokuto Matsumara, Eri Fukatsu
The director of Your Name is back with another shimmering anime-fantasy. 17-year-old Suzume is caught up in a cosmic adventure when she discovers a series of mysterious doors, linked to natural catastrophes.
The Harbinger
Director: Will Klipstine
Starring: Madeleine McGraw, Amanda MacDonald, Will Klipstine
The Black Phone standout McGraw returns in a horror film that also goes by the title The Curse Of Rosalie. She plays a young girl experiencing supernatural forces – and when her parents get help from a Native American seer, they learn something evil has attached itself to her.
21st:
Next Goal Wins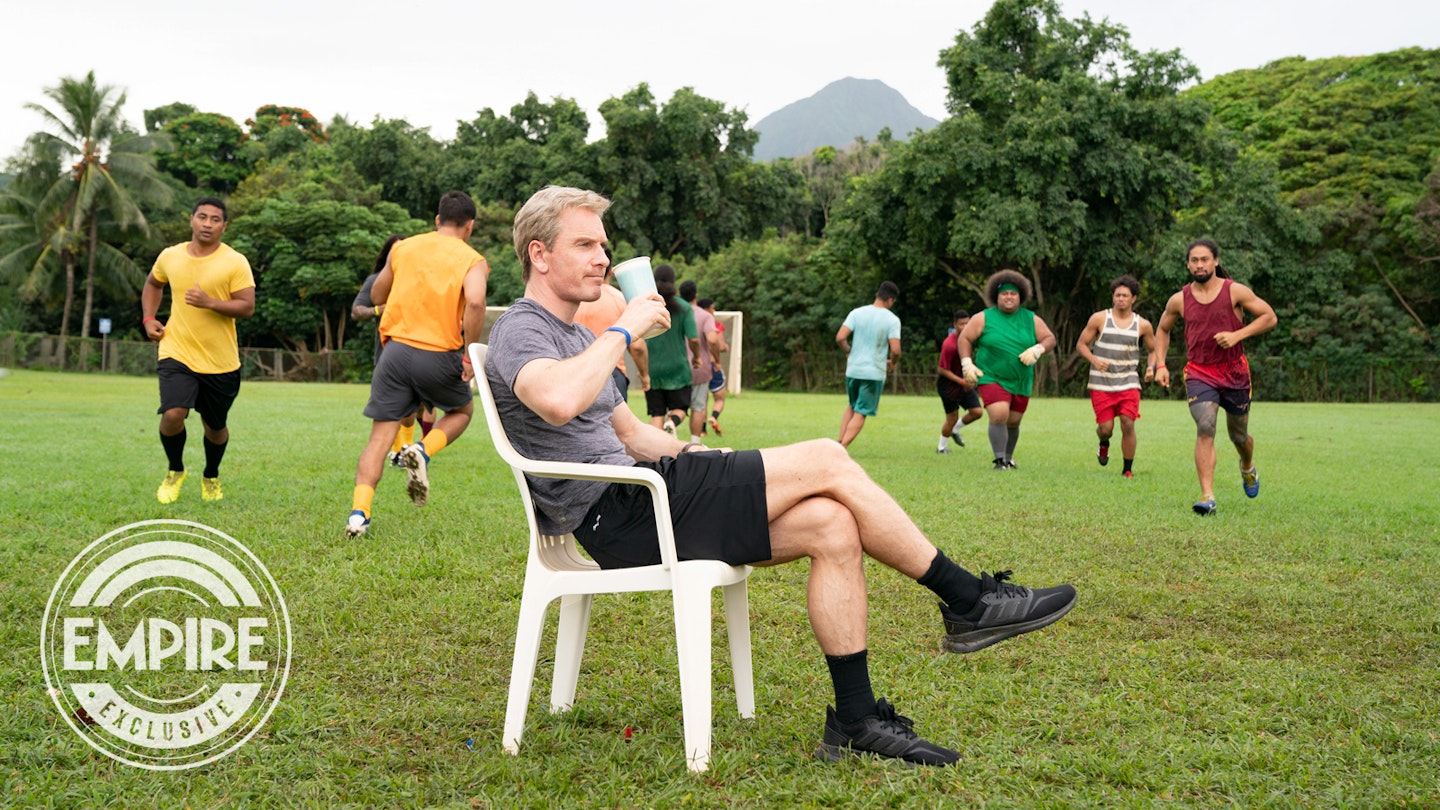 Director: Taika Waititi
Starring: Michael Fassbender, Elisabeth Moss, Rhys Darby
Filmed before Thor: Love And Thunder, this non-blockbuster Waititi film is finally on the way – based on the eponymous documentary about the American Samoa soccer team, who suffered the worst loss in World Cup history, losing to Australia 31-0 in 2001. Fassbender stars as the down on his luck coach (Fassbender) brought on to help turn their fate around.
Evil Dead Rise
Director: Lee Cronin
Starring: Alyssa Sutherland, Lily Sullivan, Morgan Davies
Kandaaaar! The Deadites go to LA in a sequel-boot, in which a reunion between enstranged sisters is cut short by the rise of flesh-possessing demons. Necronomicons, chainsaws, gore galore – the Evil Dead saga is well and truly is back!
28th:
Are You There God? It's Me, Margaret
Director: Kelly Fremon Craig
Starring: Rachel McAdams, Kathy Bates, Abby Ryder Fortson
The classic Judy Blume coming-of-age novel gets the big-screen treatment. 11-year-old Margaret navigates all the things that adolescence brings – new friends, feelings, and the start of teenagedom – when her city-dwelling family moves out to the suburbs.
The Unlikely Pilgrimage Of Harold Fry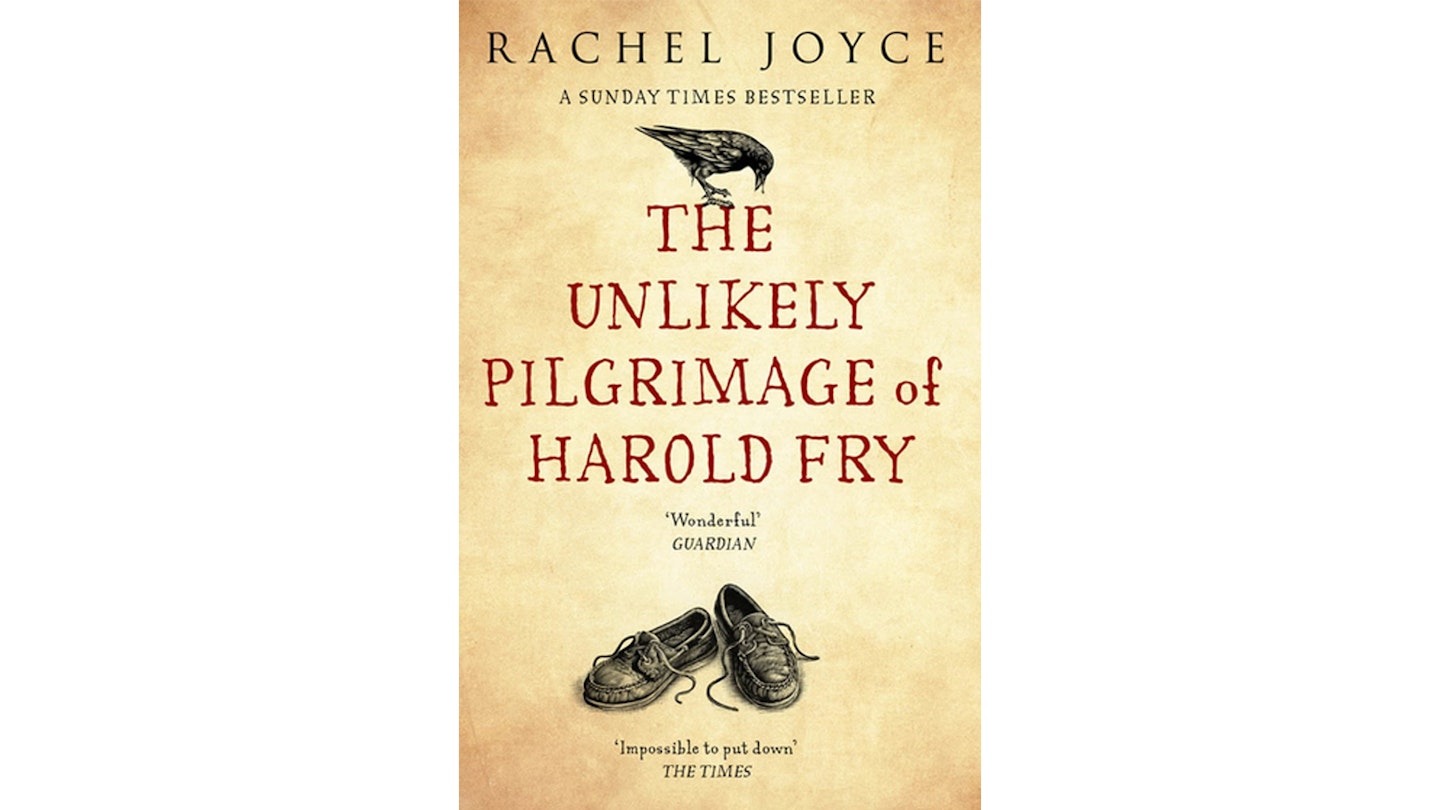 Director: Hettie Macdonald
Starring: Jim Broadbent, Penelope Wilson, Monika Grossman
Rachel Joyce's hit novel is adapted by the director who most recently helmed multiple episodes of Normal People. Harold is an ordinary man who has passed through life – but one day, he heads off to post a letter and just keeps walking.
May
5th:
Guardians Of The Galaxy Vol. 3
Director: James Gunn
Starring: Chris Pratt, Dave Bautista, Zoe Saldana
Ready for one last ride with the Guardians? Still reeling from the loss of Gamora (Saldana), Peter Quill (Pratt) rallies his team of intergalactic A-holes to defend the universe. The gang returns – this time with Will Poulter entering the fray as Adam Warlock, and Chukwudi Iwuji causing trouble as the villainous High Evolutionary.
12th:
Love Again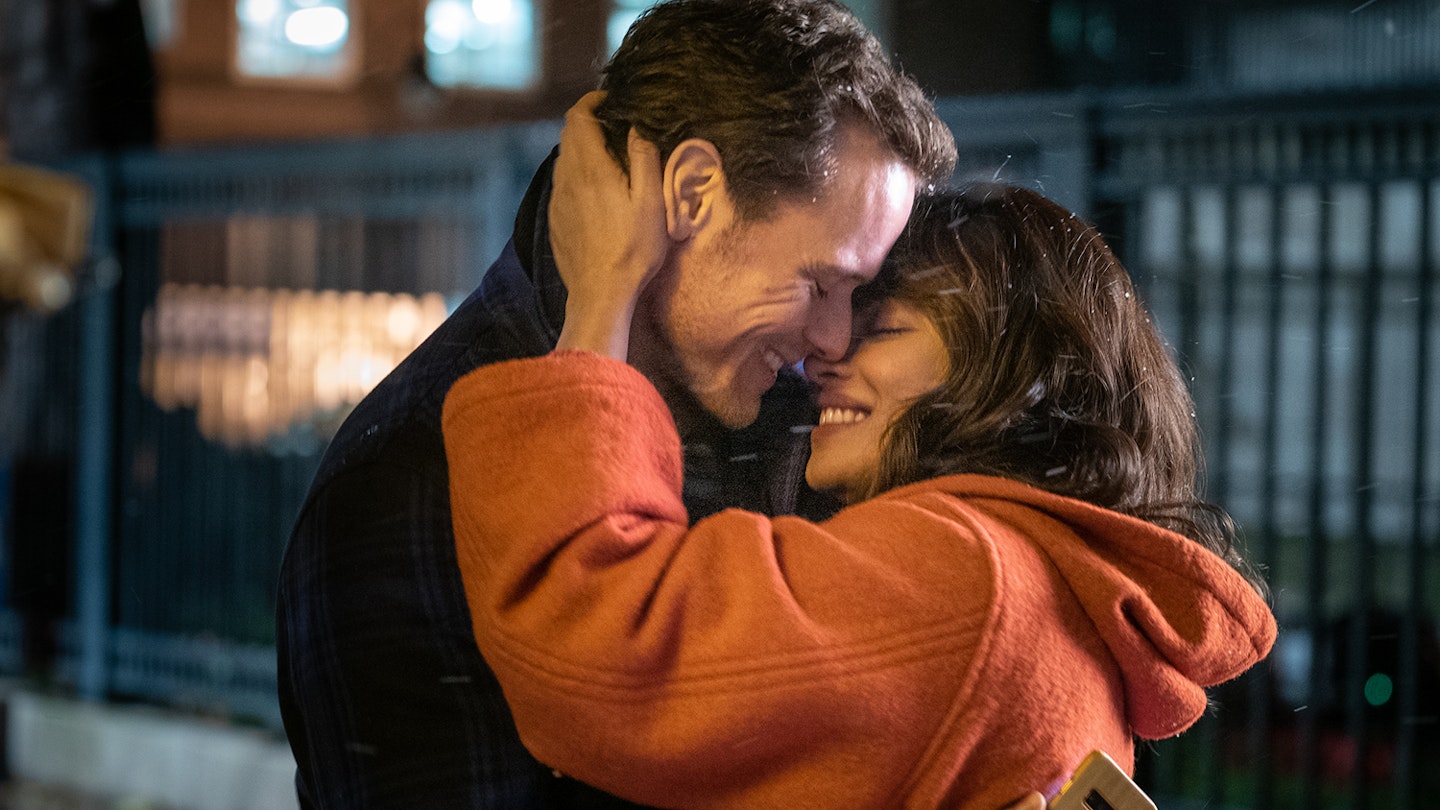 Director: Jim Strouse
Starring: Priyanka Chopra, Sam Heughan, Russell Tovey
Starry romance alert! A young woman tries to ease the pain of her fiancé's death by sending romantic texts to his old cell phone number, and forms a connection with the man the number has been reassigned to.
19th:
Fast X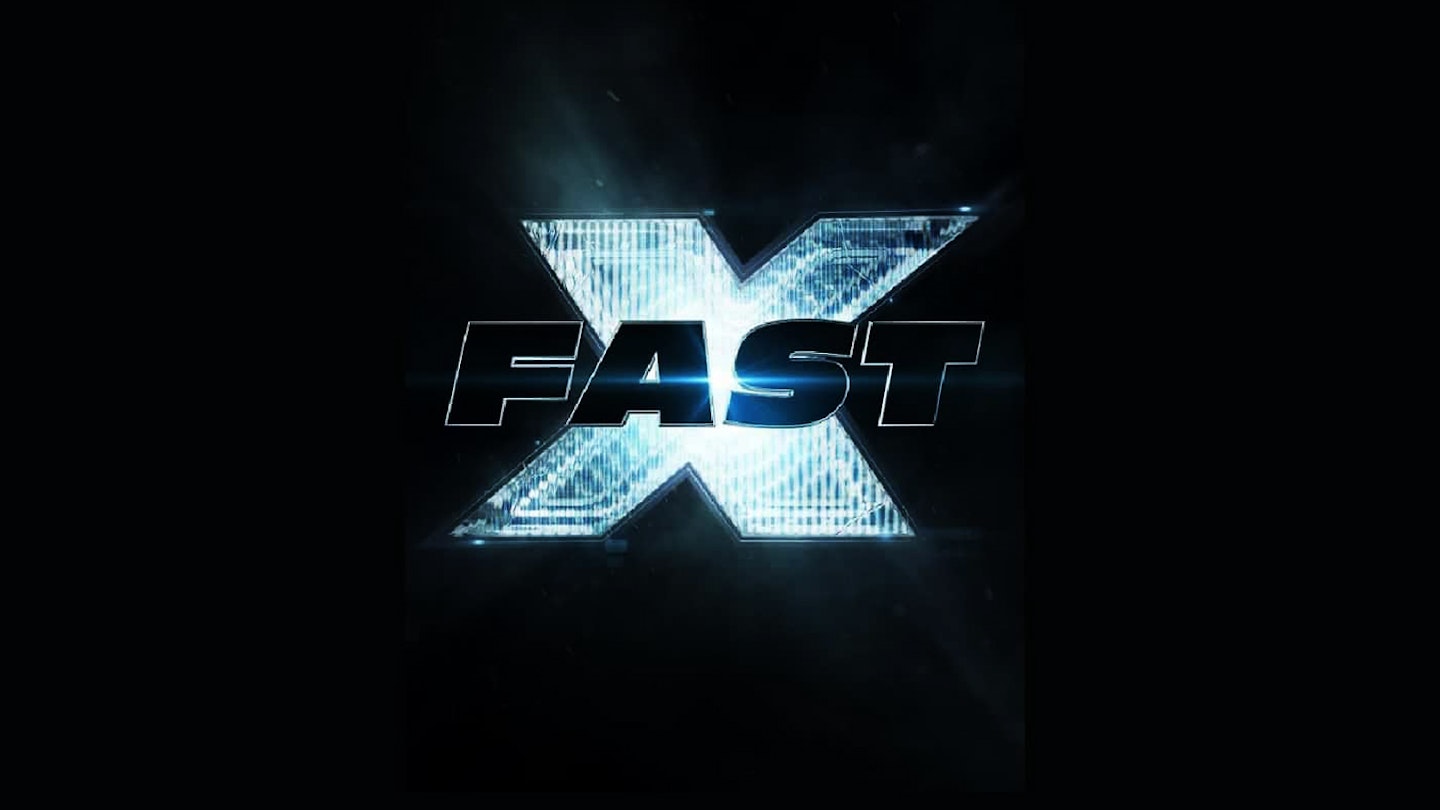 Director: Louis Leterrier
Starring: Vin Diesel, Michelle Rodriguez, Jordana Brewster
Fast-10 your seatbelts: the family is back for its tenth outing in the central saga. Dom Toretto (Diesel) and his Corona-loving buddies once again face off against Charlize Theron's Cipher and a new threat from a character played by Jason Momoa.
26th:
The Little Mermaid
Director: Rob Marshall
Starring: Halle Bailey, Jonah Hauer-King, Melissa McCarthy
Disney's going back down where it's wetter – but will it be better? We'll find out in another live-action(ish) version of fairytale musical in which mermaid Ariel makes a dangerous trade to venture above water. The trailer made one hell of a splash – expect the the film to do the same at the box office.
About My Father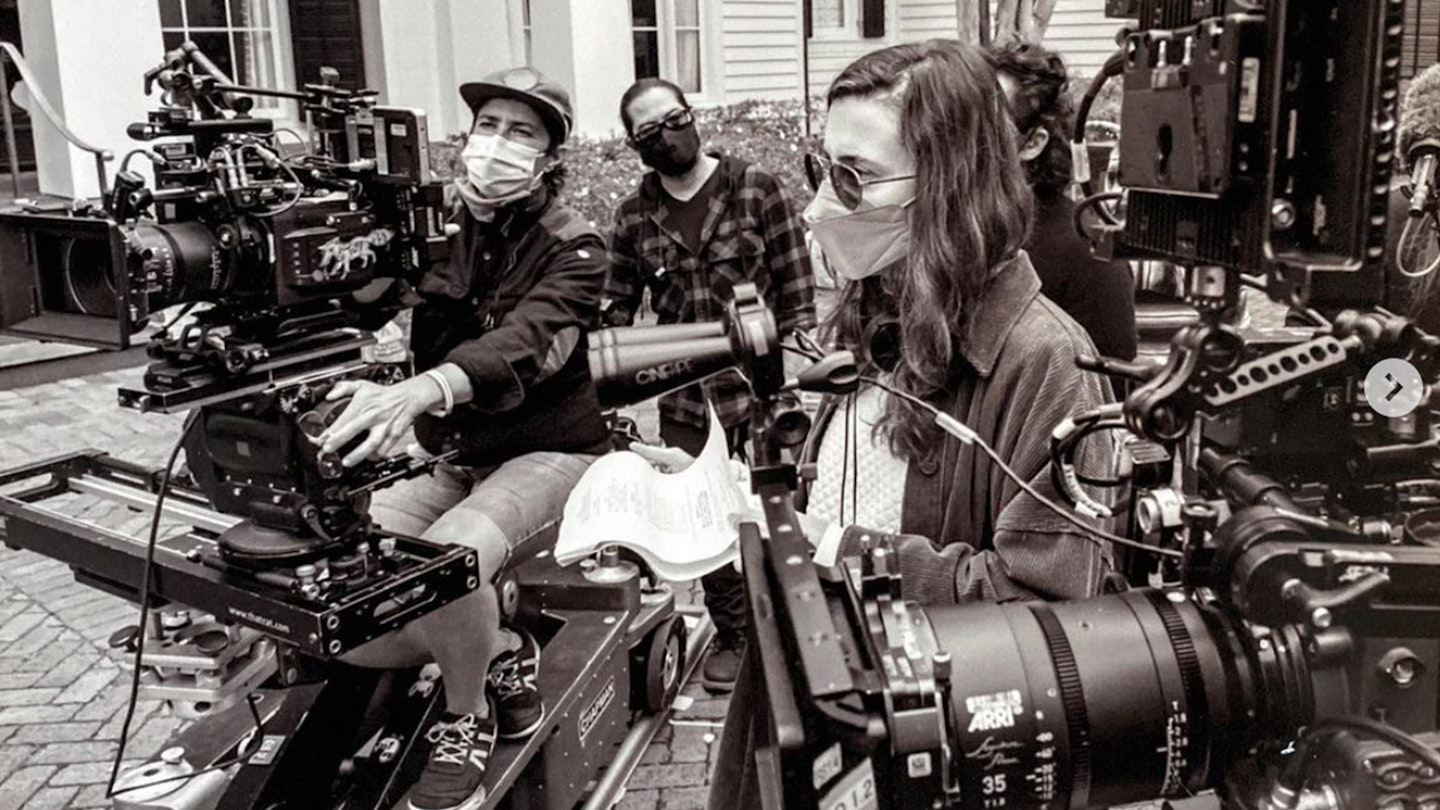 Director: Laura Terruso
Starring: Robert De Niro, Sebastian Maniscalco, Kim Cattral
A meet-the-parents comedy? Starring Robert De Niro? Colour us intrigued… Sebastian Maniscalco writes and stars as a version of himself, with De Niro as his old-school Italian immigrant father Salvo – who gate-crashes a weekend with Sebastian's girlfriend's parents after learning about his son's impending proposal.
June
2nd:
Spider-Man: Across The Spider-Verse
Directors: Joaquim Dos Santos, Kemp Powers, Justin K. Thompson
Starring: Shameik Moore, Hailee Steinfeld, Oscar Isaac
After years of waiting, we're heading back to the Spider-Verse for the first of an epic two-part story. Miles Morales, Gwen Stacy, Peter B Parker and more are about to encounter a fresh batch of Spider-People (including Spider-Man 2099), as well as wormhole-centric villain The Spot.
6th:
Elemental
Director: Peter Sohn
Starring: Leah Lewis, Mamoudou Athie
A brand new Pixar story, celebrating the diverse cultures of sprawling cities. In a fictional metropolis where fire, water, land, and air residents coexist, a water-boy and flame-headed young woman will discover how much they have in common.
9th:
Transformers: Rise Of The Beasts
Director: Steven Caple Jr.
Starring: Anthony Ramos, Dominique Fishback, Peter Cullen
The director of Creed II picks up the reins on the robo-franchise, taking on the lore of Beast Wars. The battle between the Autobots and Decepticons is about to get whole lot more complicated by the introduction of a whole new breed of Transformer: the animalistic Maximals. Ready for a robotic King Kong?
Strays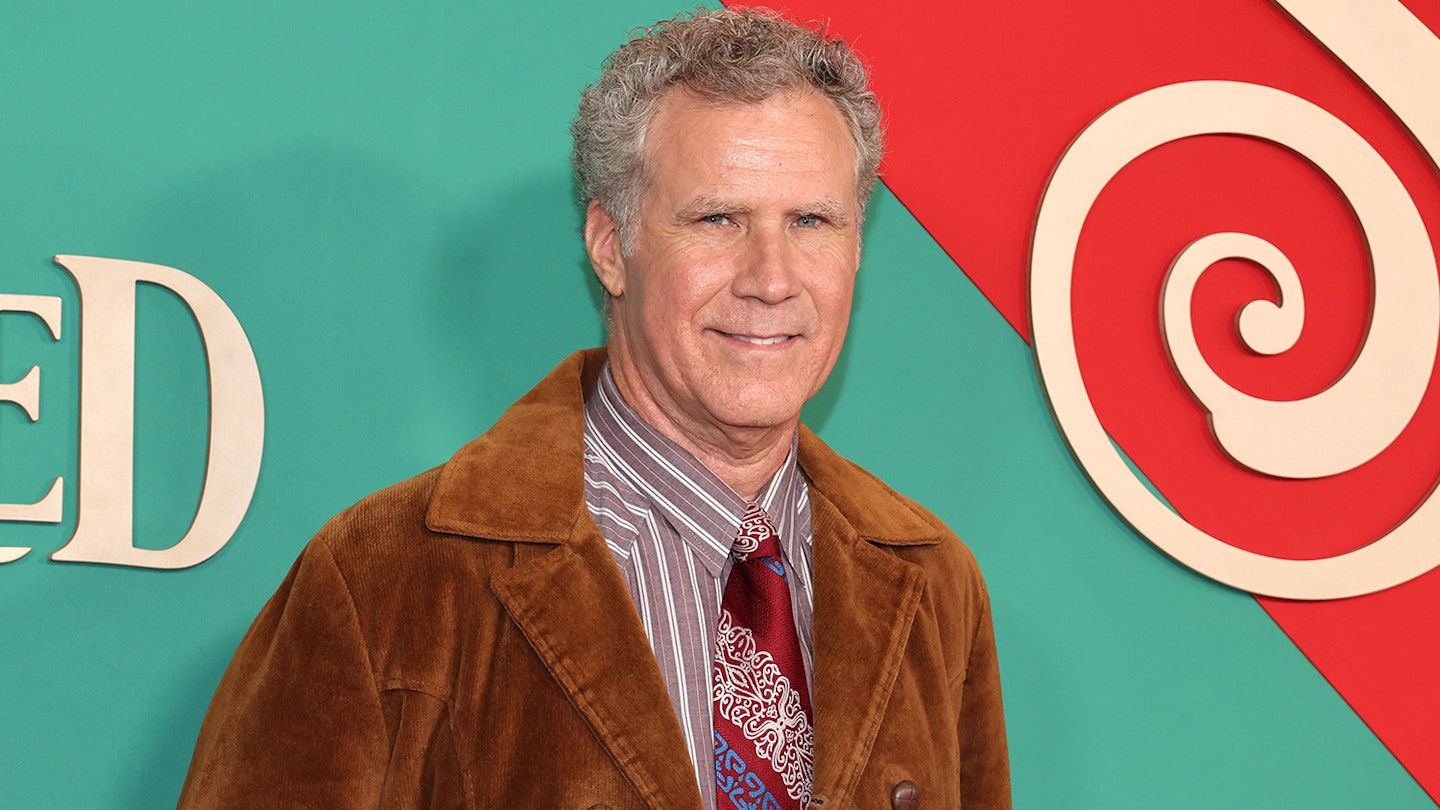 Director: Josh Greenbaum
Starring: Will Ferrell, Isla Fisher, Jamie Foxx
The director of Barb And Star teams up with producers Lord and Miller for a comedy about a pack of anthropomorphised pooches – in which an abandoned dog teams up with other strays to get revenge on his former owner.
16th:
The Flash
Director: Andy Muschietti
Starring: Ezra Miller, Ron Livingston, Michael Keaton
After years of delays, countless troubles, and the entire retooling of the DCEU, the solo Flash movie is set to emerge. Based on the classic Flashpoint comics arc, it sees speedster Barry Allen push his powers to the limit and damaging the space/time continuum in the process. May or may not contain the return of Michael Keaton's Batman.
23rd:
No Hard Feelings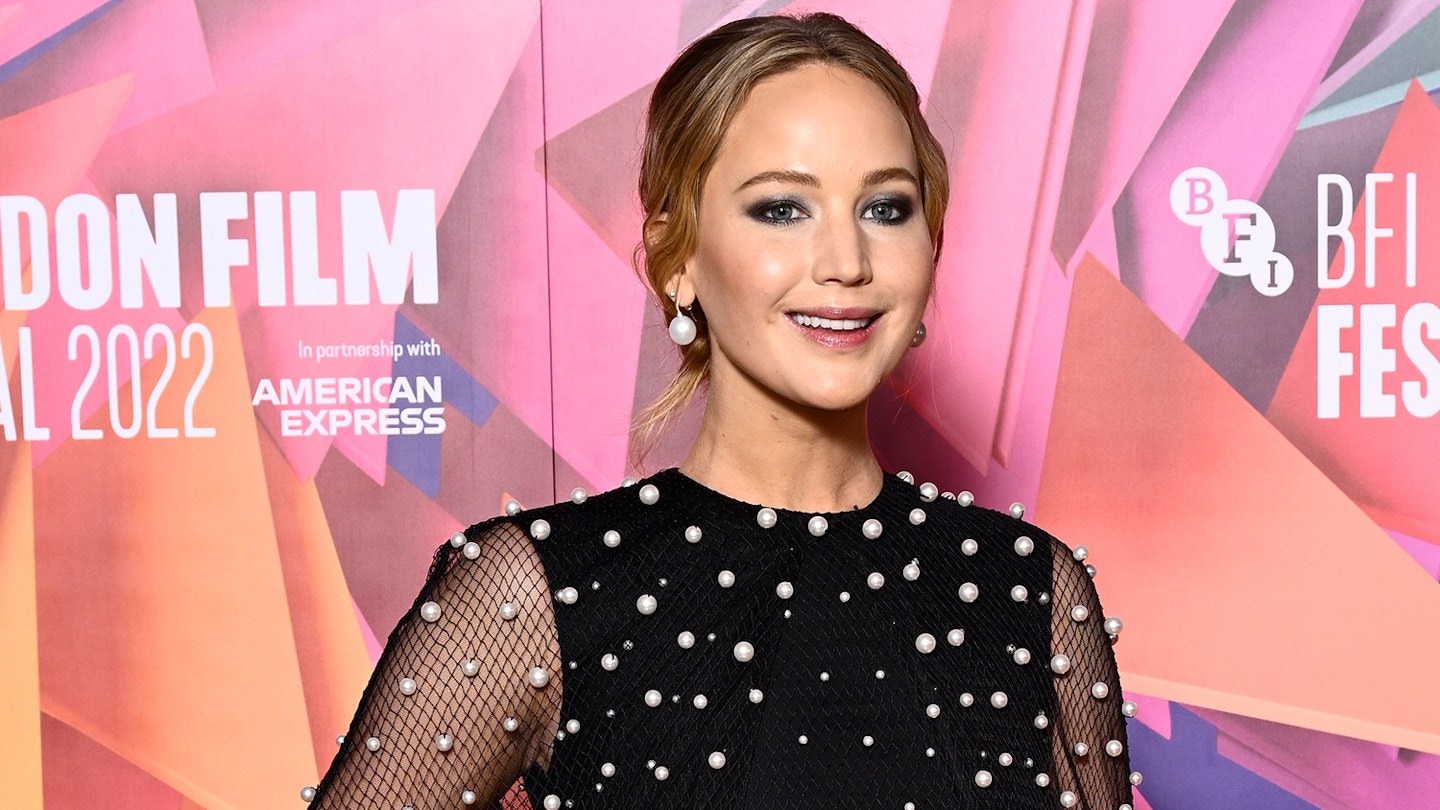 Director: Gene Stupnitsky
Starring: Jennifer Lawrence, Andrew Barth Feldman, Matthew Broderick
The director of Good Boys is back for another comedy, in which a woman responds to a Craigslist ad from a mother asking someone to date her son before he goes to college. Reportedly a coming of age tale with shades of Risky Business.
Untitled Adele Lim Comedy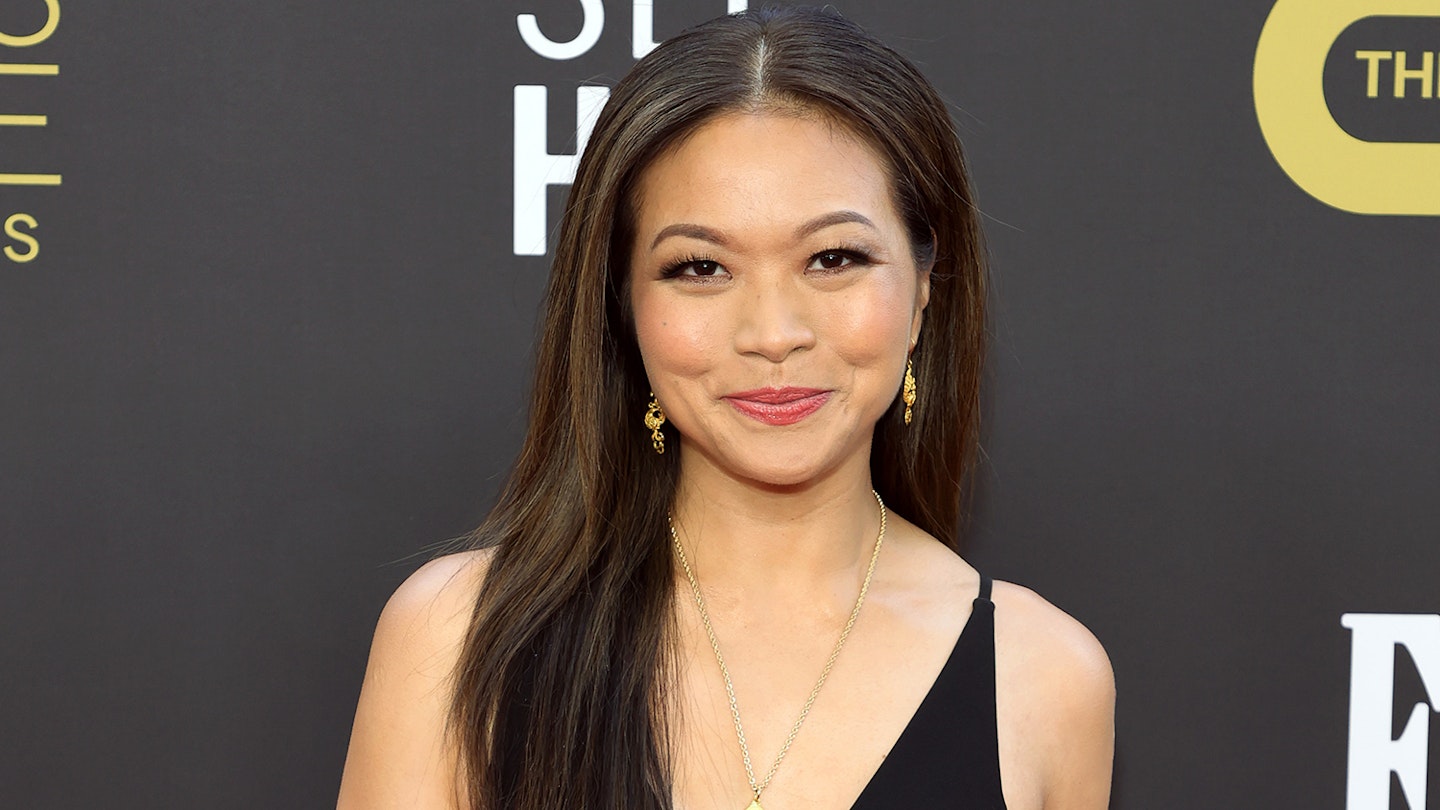 Director: Adele Lim
Starring: Ashley Park, Stephanie Hsu, Sherry Cola
No, that's not the actual title. But Lim is the screenwriter behind Crazy Rich Asians (and also worked on Raya And The Last Dragon), here making her directorial debut. The film follows four Asian-American women who bond as they travel through Asia, with one in search of their birth mother.
30th:
Indiana Jones And The Dial Of Destiny
Director: James Mangold
Starring: Harrison Ford, Mads Mikkelsen, Phoebe Waller-Bridge
Hold your breath, everyone: Indiana Jones is back. Harrison Ford returns as the legendary hero archaeologist, this time dealing with Nazis – and we all know he hates those guys – who have plans around the space race and a powerful macguffin (of course). Plus, added Fleabag!
July
7th:
Insidious: Fear The Dark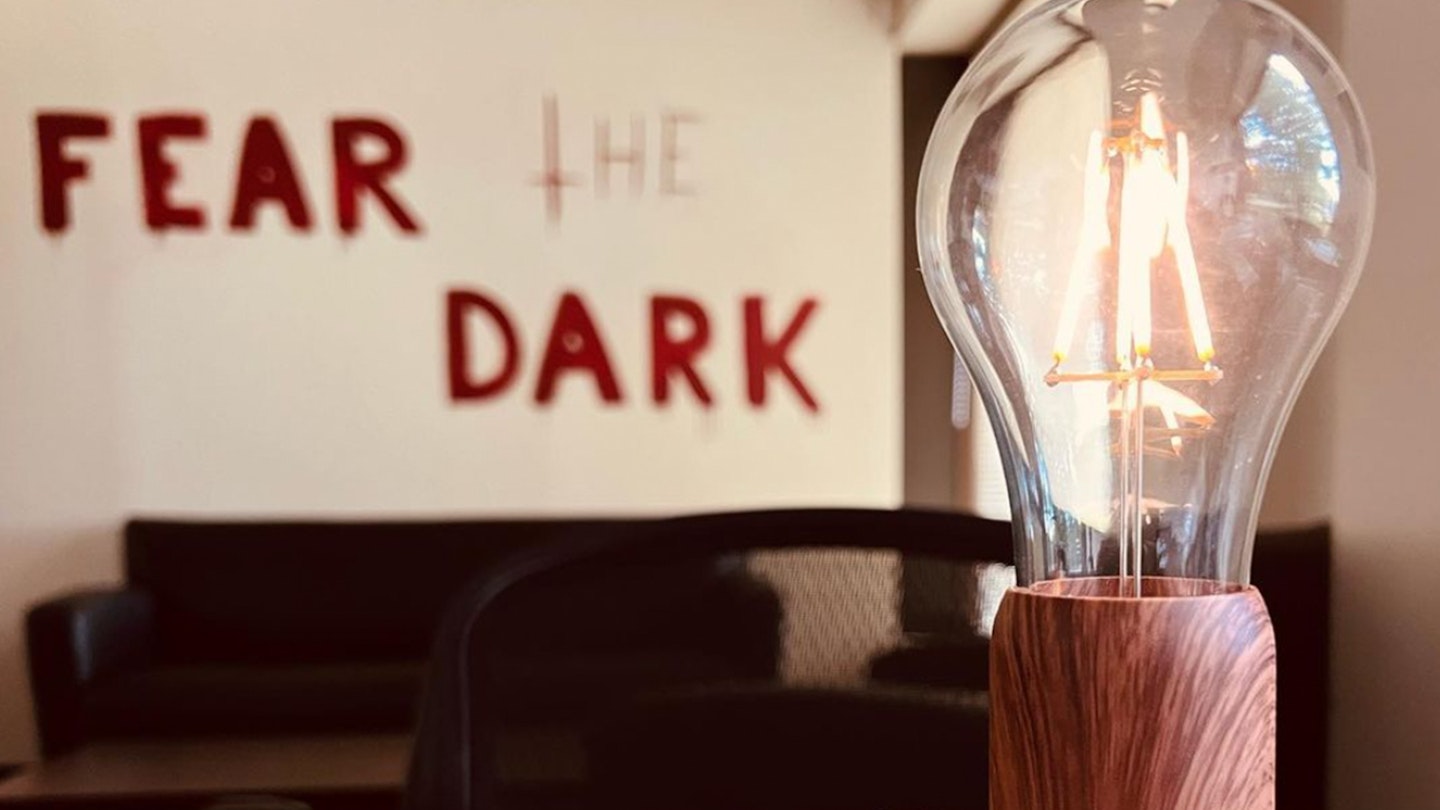 Director: Patrick Wilson
Starring: Patrick Wilson, Ty Simpkins, Rose Byrne
Patrick Wilson prepares to go back into the Further – now also as director. Catching up with the Lambert family 10 years later, this belated fifth film sees Ty Simpkins' now-grown-up Dalton attend college. But those old demons refuse to leave the family alone...
The Equalizer 3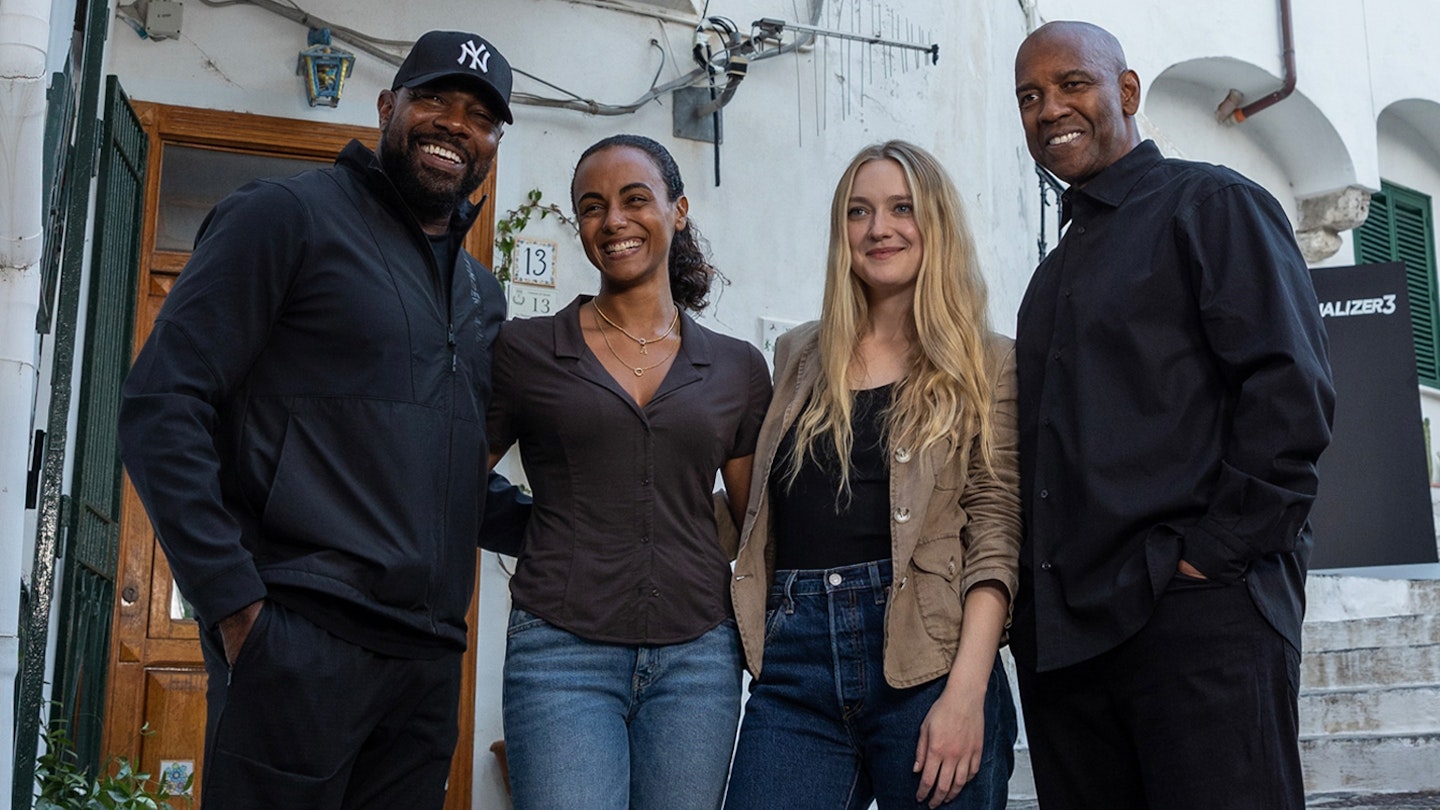 Director: Antoine Fuqua
Starring: Denzel Washington, Dakota Fanning, David Denman
You've seen The Equalizer. You've seen The Sequelizer. Now, get ready for The Threequalizer. Washington returns as Robert McCall, putting his violent skills to good use protecting people – starring with Dakota Fanning in a Man On Fire reunion.
14th:
Mission: Impossible – Dead Reckoning Part One
Director: Christopher McQuarrie
Starring: Tom Cruise, Rebecca Ferguson, Simon Pegg
There will be a plot. There will be high stakes. There will be tearaway masks. But, most importantly, everybody's here for more jaw-dropping, mind-boggling Tom Cruise stunts, reteaming with director Christopher McQuarrie. Expect motorbike base-jumps, steam train crashes, breakneck car chases, and much more madness besides.
Harold And The Purple Crayon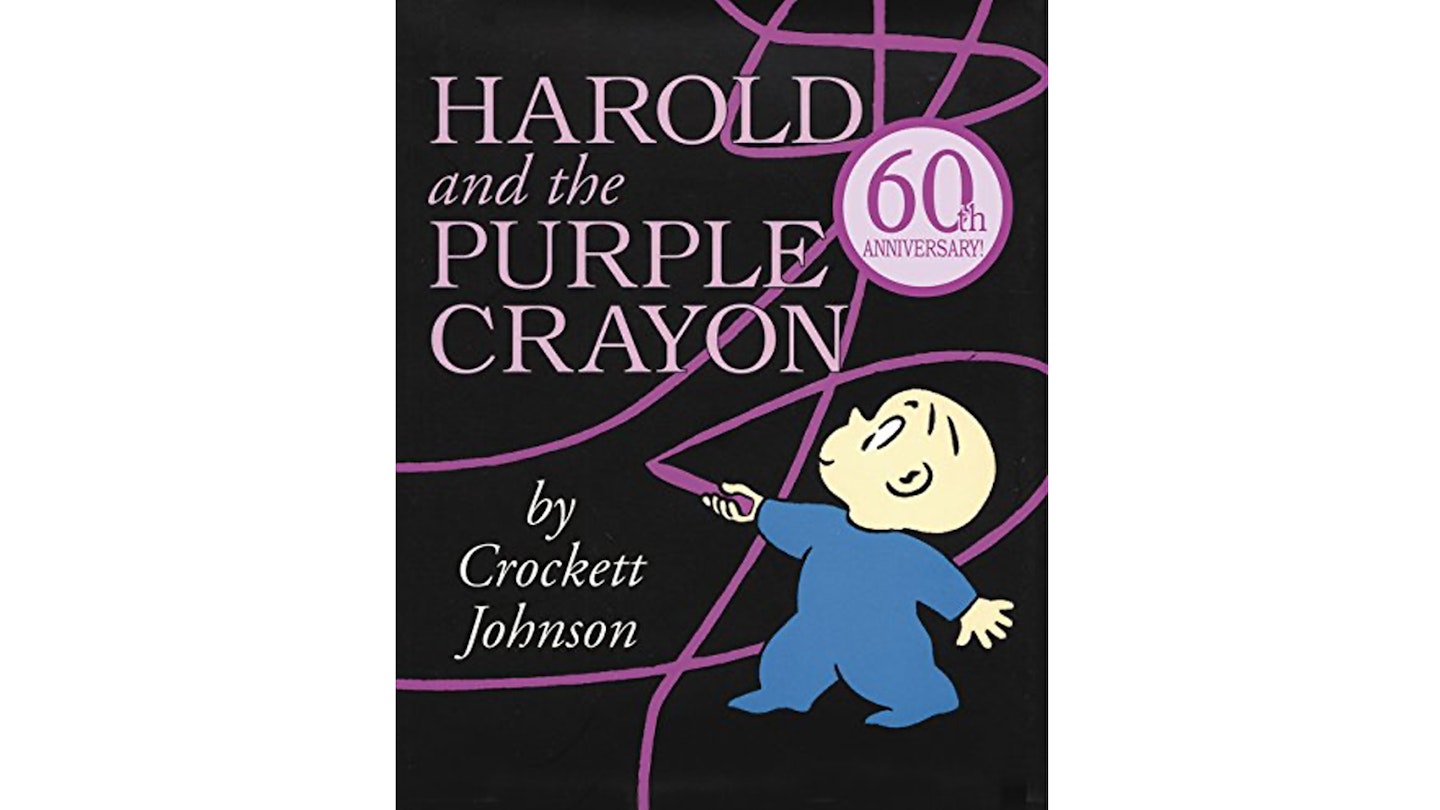 Director: Carlos Saldanha
Starring: Zachary Levi, Zoey Deschanel, Lil Rel Howery
Another kids' book adaptation in the post-Paddington boom. A young boy named Harold embarks on a magical mission with the help of his purple crayon.
21st:
Barbie
Director: Greta Gerwig
Starring: Margot Robbie, Ryan Gosling, Will Ferrell
Robbie is a Barbie girl, in a Barbie world – and word has it, she'll be surrounded by various other Barbies and multiple Kens too. Greta Gerwig directs from a screenplay she wrote with Noah Baumbach, in the most unexpected screen collaboration of the year.
Oppenheimer
Director: Christopher Nolan
Starring: Cillian Muprhy, Emily Blunt, Matt Damon
Going up against Barbie at the box office is Nolan's latest – a historical drama-thriller chronicling the titular true-life scientist who helped create the atom bomb. Expect mind-melting sciencey visuals, and the story of a troubled man who attempt to save the world also risks destroying it.
28th:
The Marvels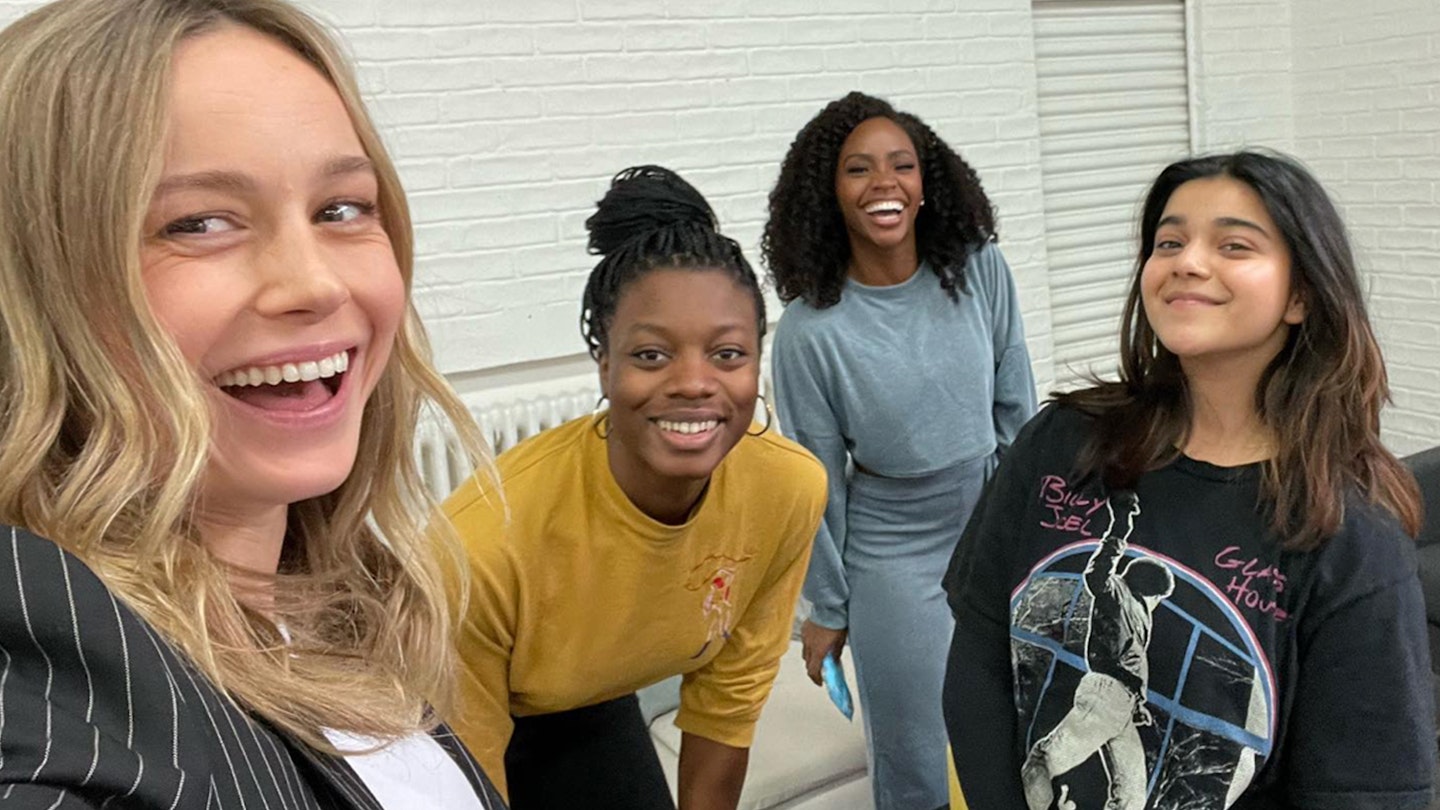 Director: Nia DaCosta
Starring: Brie Larson, Teyonah Parris, Iman Vellani
The sequel to Captain Marvel finds Carol Danvers teaming up with two of the MCU's most exciting new female figures: Iman Vellani's teenage Danvers super-fan Ms. Marvel, and Teyonah Parris' Monica Rambeau. Nia DaCosta, previously behind the recent Candyman sequel, steps up as director.
August
4th:
The Meg 2: The Trench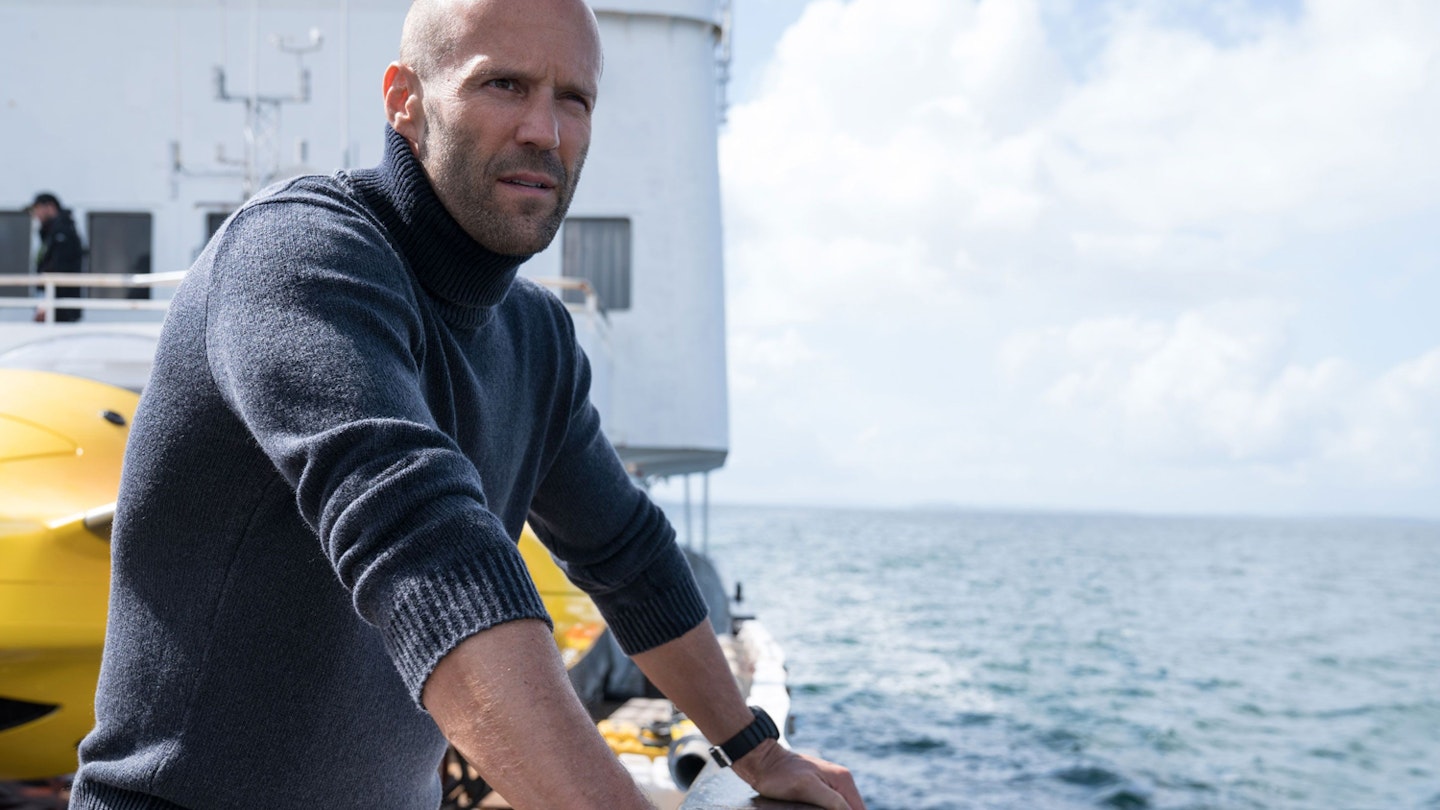 Director: Ben Wheatley
Starring: Jason Statham, Cliff Curtis, Sienna Guillory
Statham's Jonas is back for more giant prehistoric shark action – this time with, er, the director of Kill List and A Field In England at the helm. The plot's a secret (with plenty of novels to draw from) but chomping is assured. Expect a very different kind of Ben Wheatley flick.
Teenage Mutant Ninja Turtles: Mutant Mayhem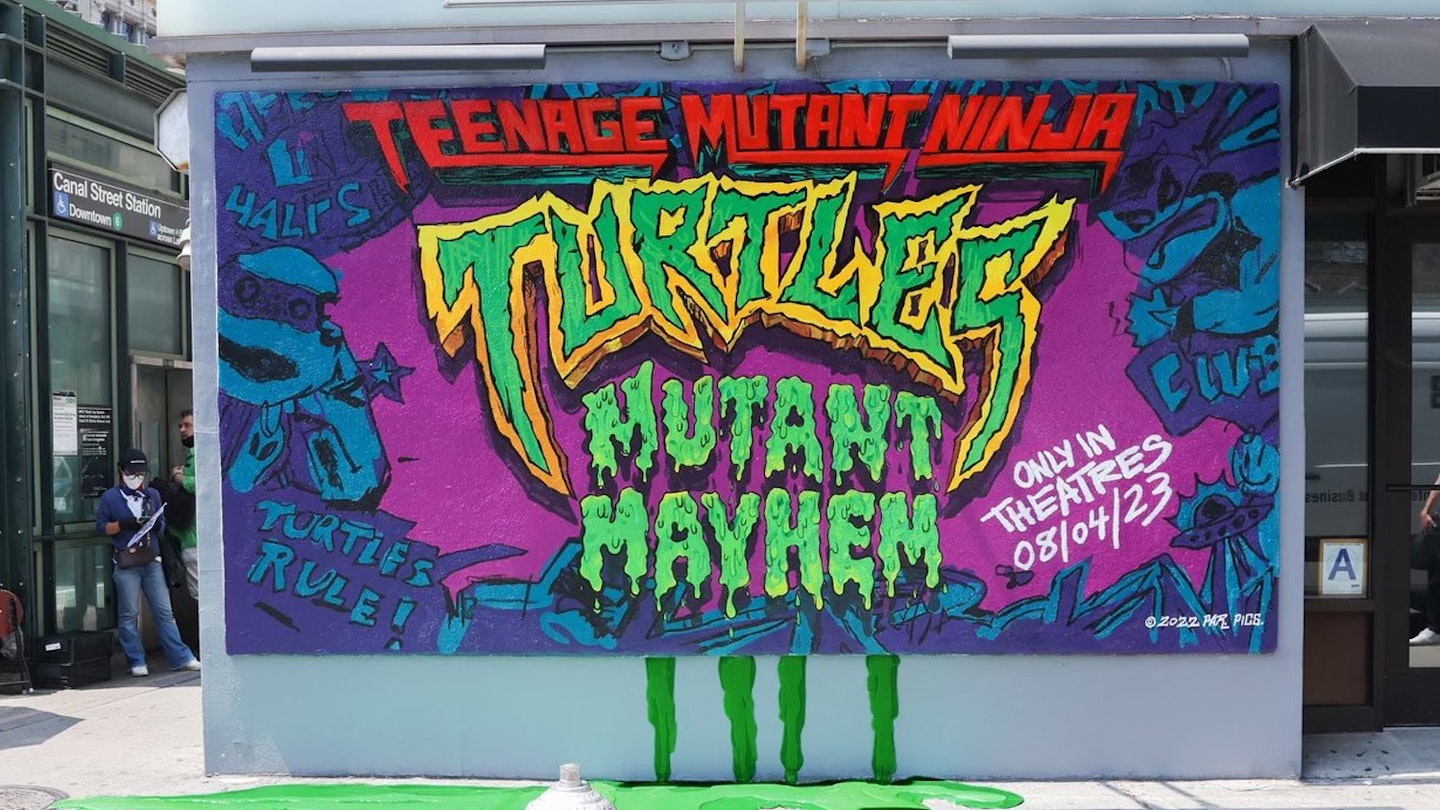 Director: Jeff Rowe
Starring: TBC
The animated return of the Turtles has a whole host of exciting people behind the scenes. Seth Rogen and Evan Goldberg are producing, with Mitchells Vs The Machines co-director Jeff Rowe on board as director – and an art style that's reportedly Spider-Verse meets Rowe's teenage TMNT sketches.
11th:
Gran Turismo
Director: Neill Blomkamp
Starring: Archie Madekwe, David Harbour, Orlando Bloom
The ultimate wish fulfilment tale of a teenage Gran Turismo player whose gaming skills won a series of Nissan competitions to become an actual professional race car driver.
Haunted Mansion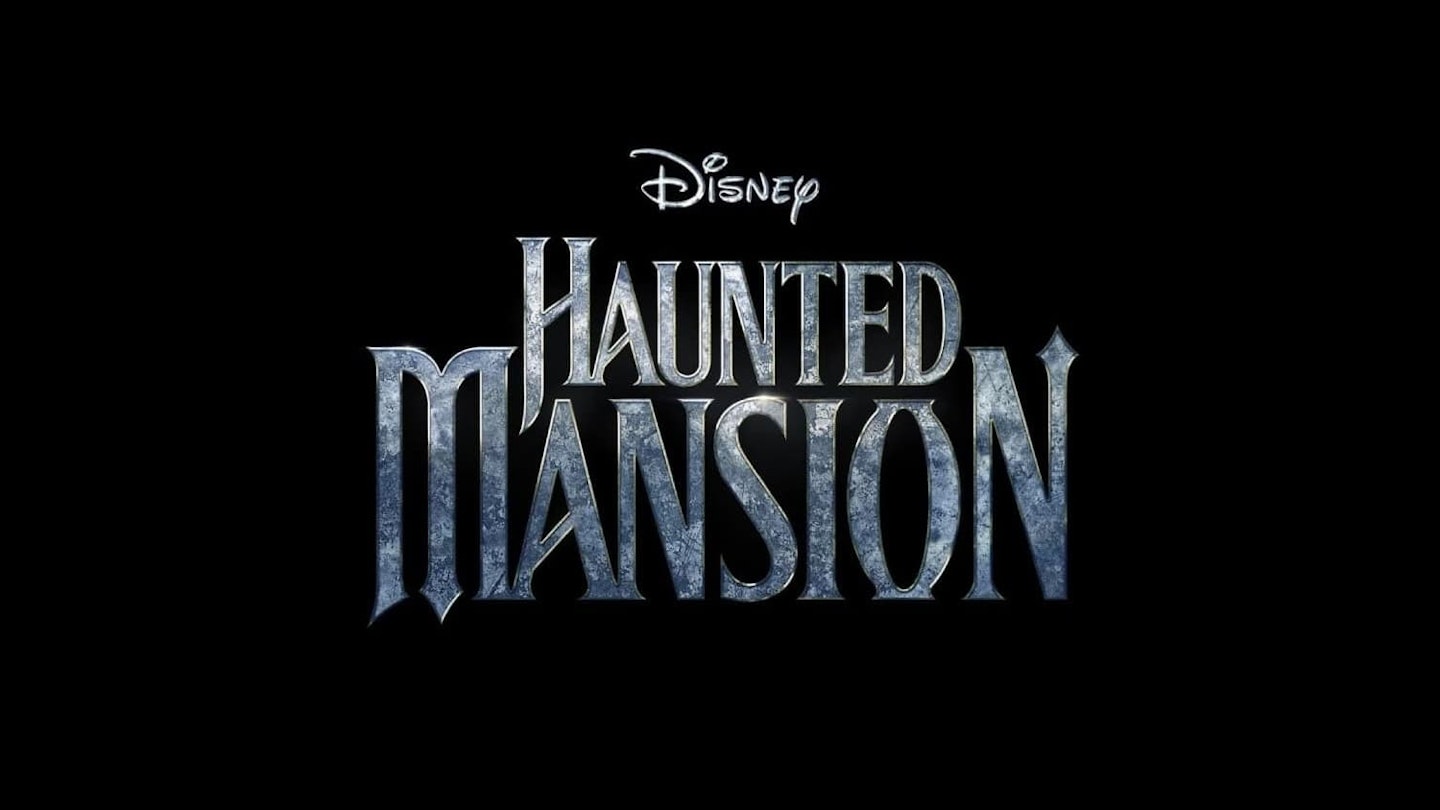 Director: Justin Simien
Starring: Rosario Dawson, Owen Wilson, LaKeith Stanfield
Disney takes another run at the theme parks' beloved haunted house ride. Single mother Gabbie hires a tour guide, a psychic, a priest, and a historian to help exorcise their newly bought mansion after discovering it is inhabited by ghosts (presumably of the grim-grinning, hatbox, and hitchhiking varieties).
The Last Voyage Of The Demeter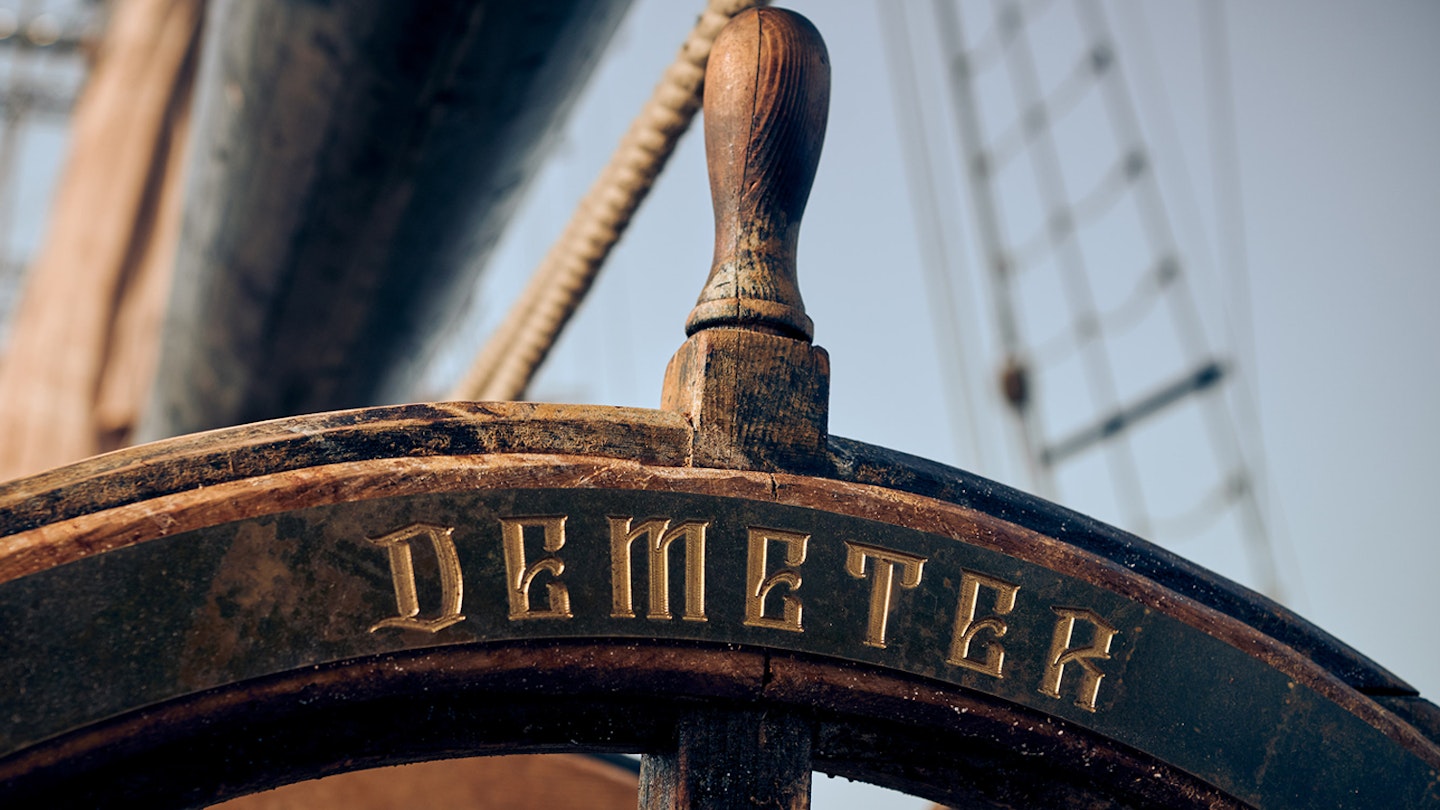 Director: André Øvredal
Starring: David Dastmalchian, Liam Cunningham, Corey Hawkins
Adapted from a chapter of Bram Stoker's Dracula, the film will detail the strange events that befell the crew of ship the Demeter as they attempt to survive the ocean voyage to Whitby, stalked each night by a terrifying presence on board the ship.
18th:
Blue Beetle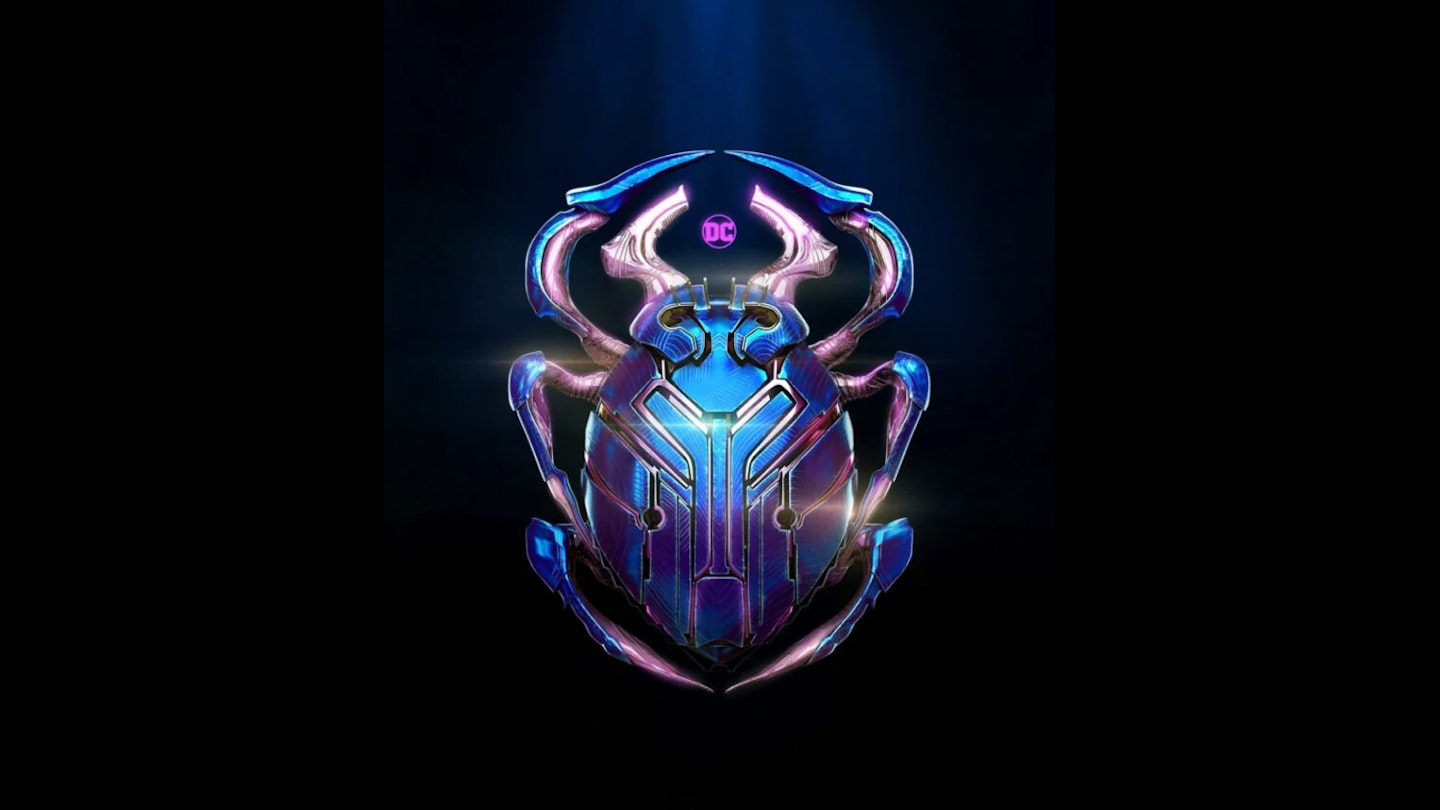 Director: Angel Manuel Soto
Starring: Xolo Maridueña, Raoul Max Trujillo, Harvey Guillén
DC brings a new hero to the big screen, about a Mexican teenager whose discover of an alien beetle bestows him with superpowered armor. Xolo Maridueña makes his feature debut in the lead role – whether the character factors into James Gunn and Peter Safran's future plans remains to be seen.
September
8th:
The Nun 2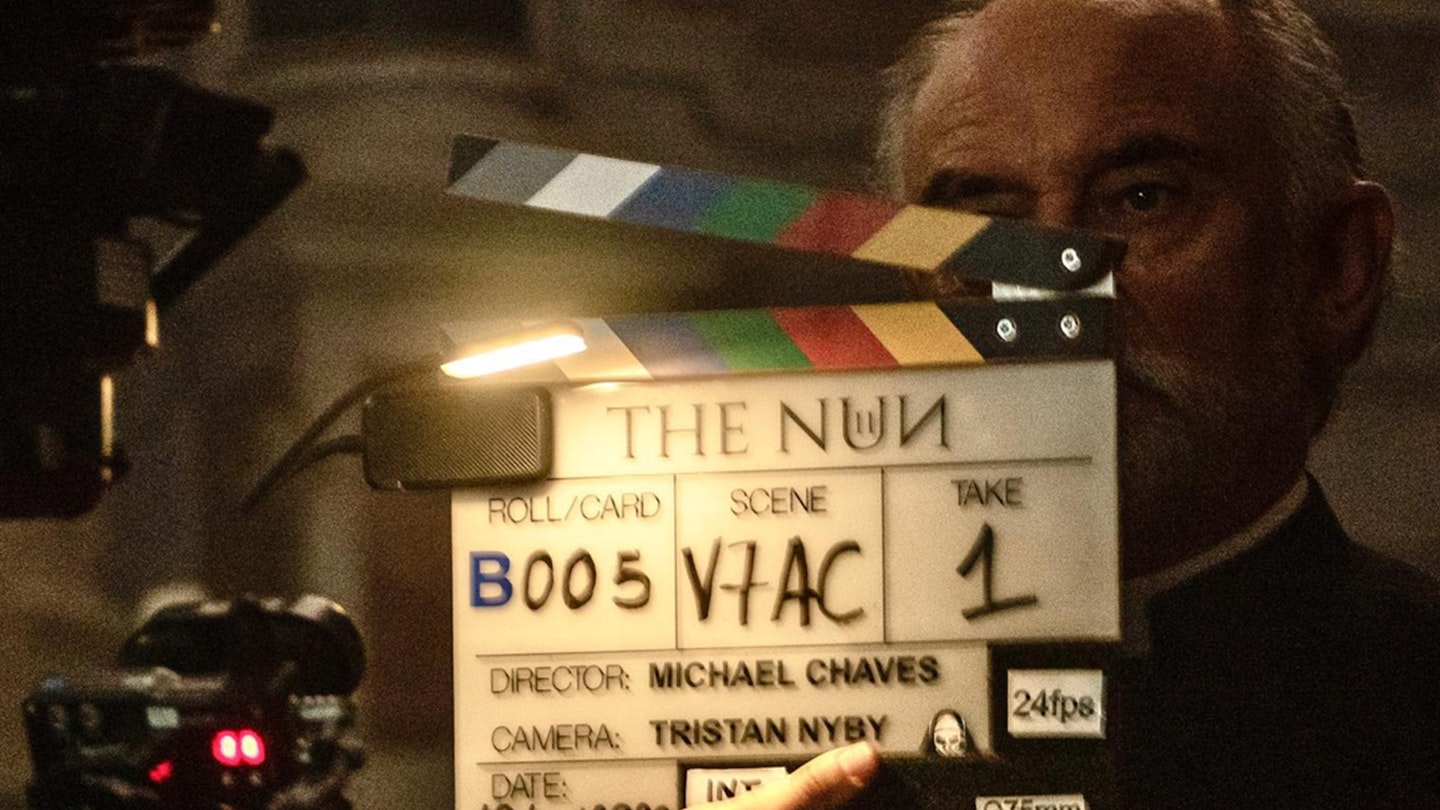 Director: Michael Chaves
Starring: Anna Popplewell, Taissa Farmiga, Storm Reid
That pesky Valak is back, as is Taissa Farmiga's Sister Irene, encountering more supernatural horror in 1950s France. Akela Cooper – the screenwriter behind Malignant and M3GAN – is on script duties, while director Chaves hops across from the mainline Conjuring series.
15th:
A Haunting In Venice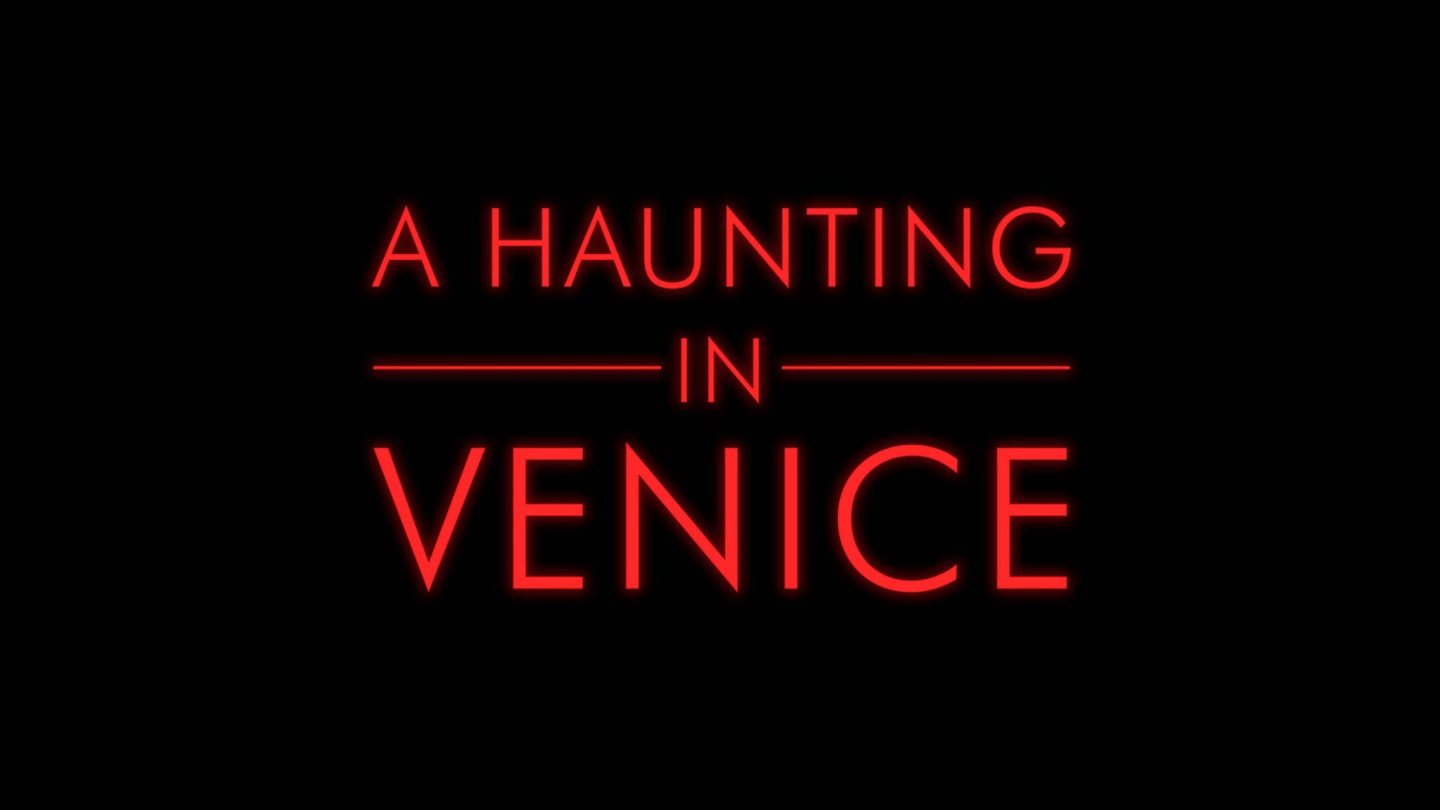 Director: Kenneth Branagh
Starring: Kenneth Branagh, Michelle Yeoh, Jamie Dornan
The third instalment of Kenneth Branagh's Poirot adaptations is incoming. This one finds the detective (and his moustache) in post-World War II Venice, now retired and living in his own exile. When he reluctantly joins a seance and one of the guests is murdered, he's forced to spring back into action.
22nd:
The Expendables 4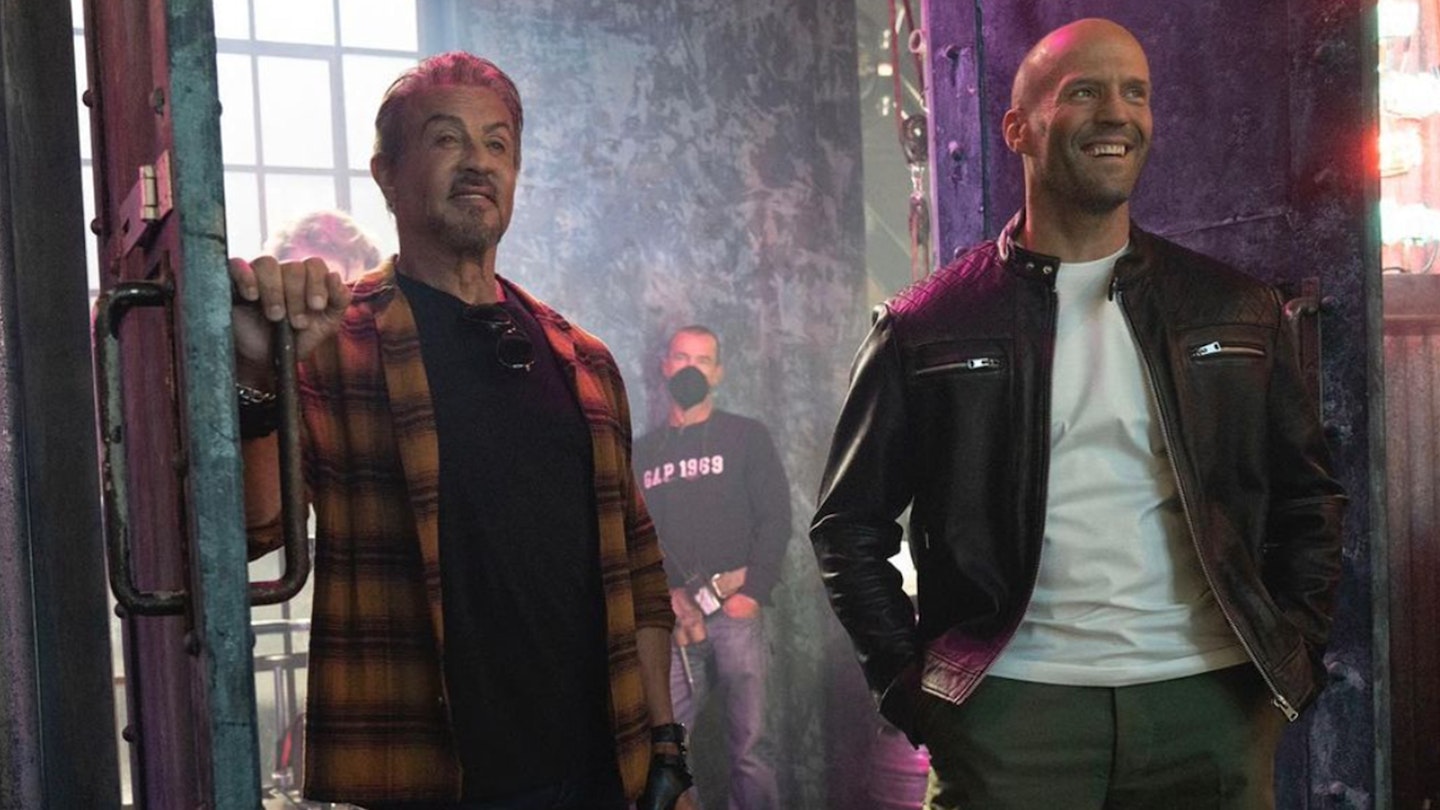 Director: Scott Waugh
Starring: Jason Statham, Dolph Lundgren, Sylvester Stallone
Stallone's all-action franchise returns. This time, the Expendables are squaring up against an arms dealer who commands the might of a massive private army.
October
6th:
Kraven The Hunter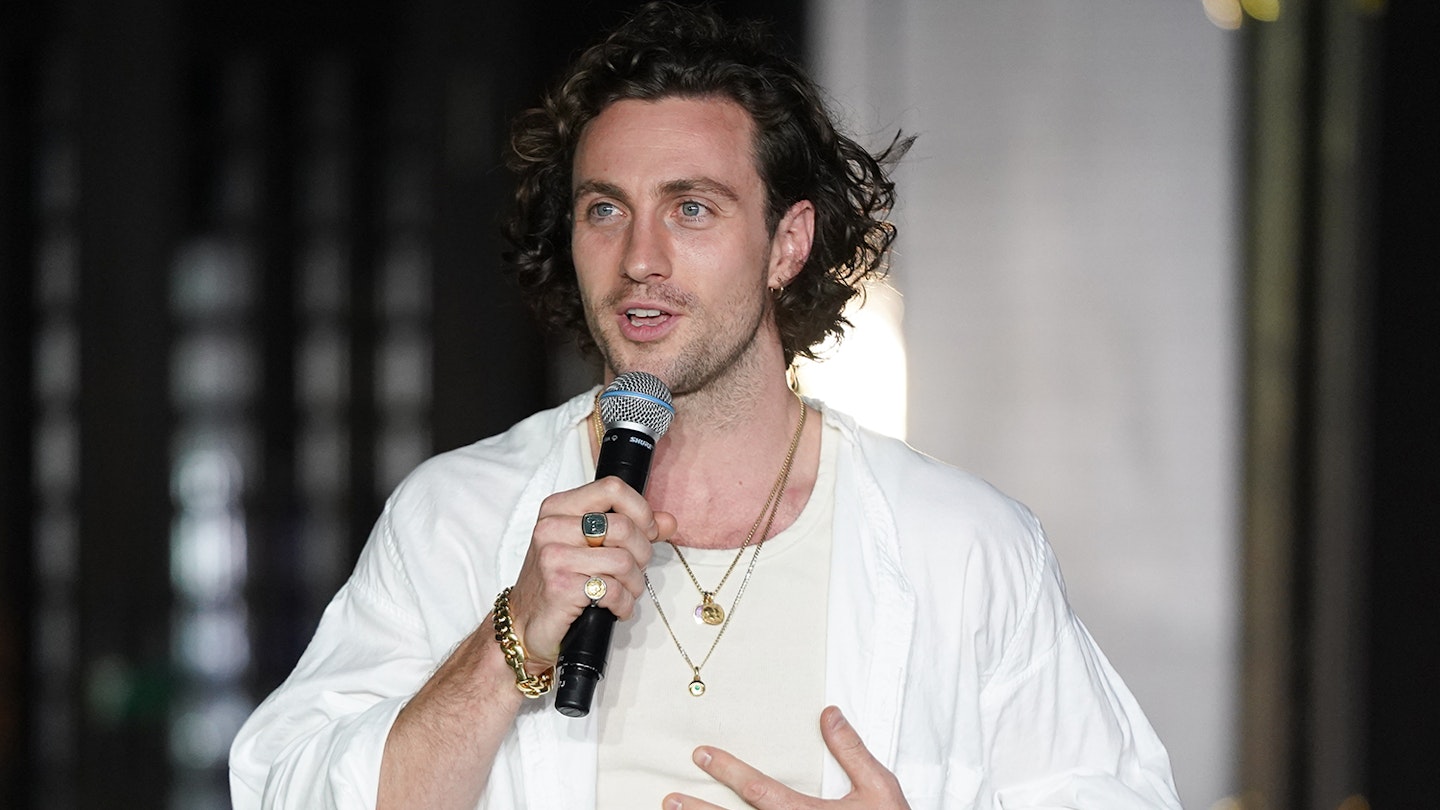 Director: JC Chandor
Starring: Aaron Taylor-Johnson, Russell Crowe, Ariana DeBose
Sony's latest Spider-spin-off casts Taylor-Johnson as the titular sharp-shooter, a nemesis of the web-slinger who may well be pitched as more of an antihero here.
True Love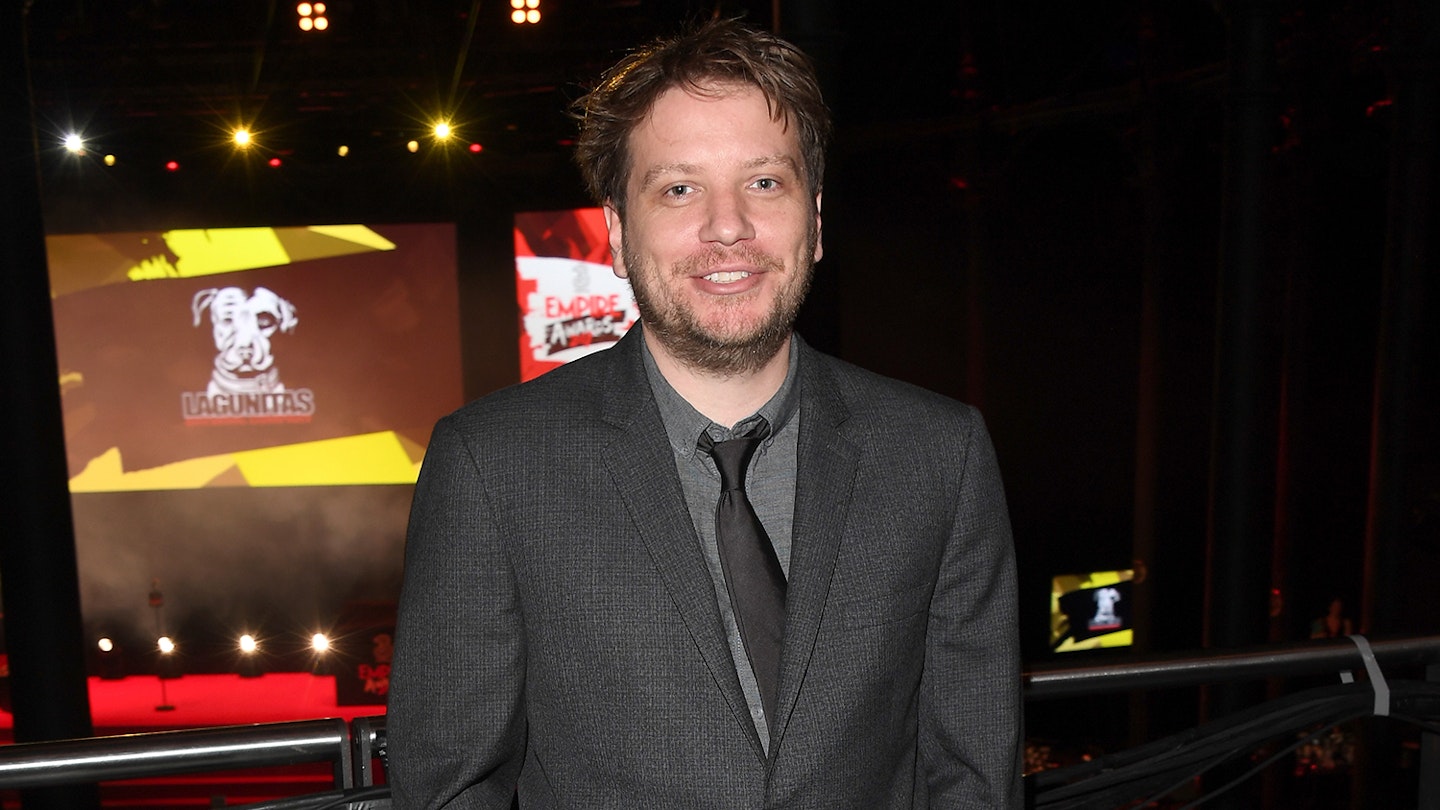 Director: Gareth Edwards
Starring: John David Washington, Amar Chadha-Patel, Gemma Chan
Edwards' long-awaited first film since Rogue One: A Star Wars Story sees him return to original sci-fi territory – mostly, this one's top-secret and described simply as 'a near-future sci-fi tale'.
13th:
The Exorcist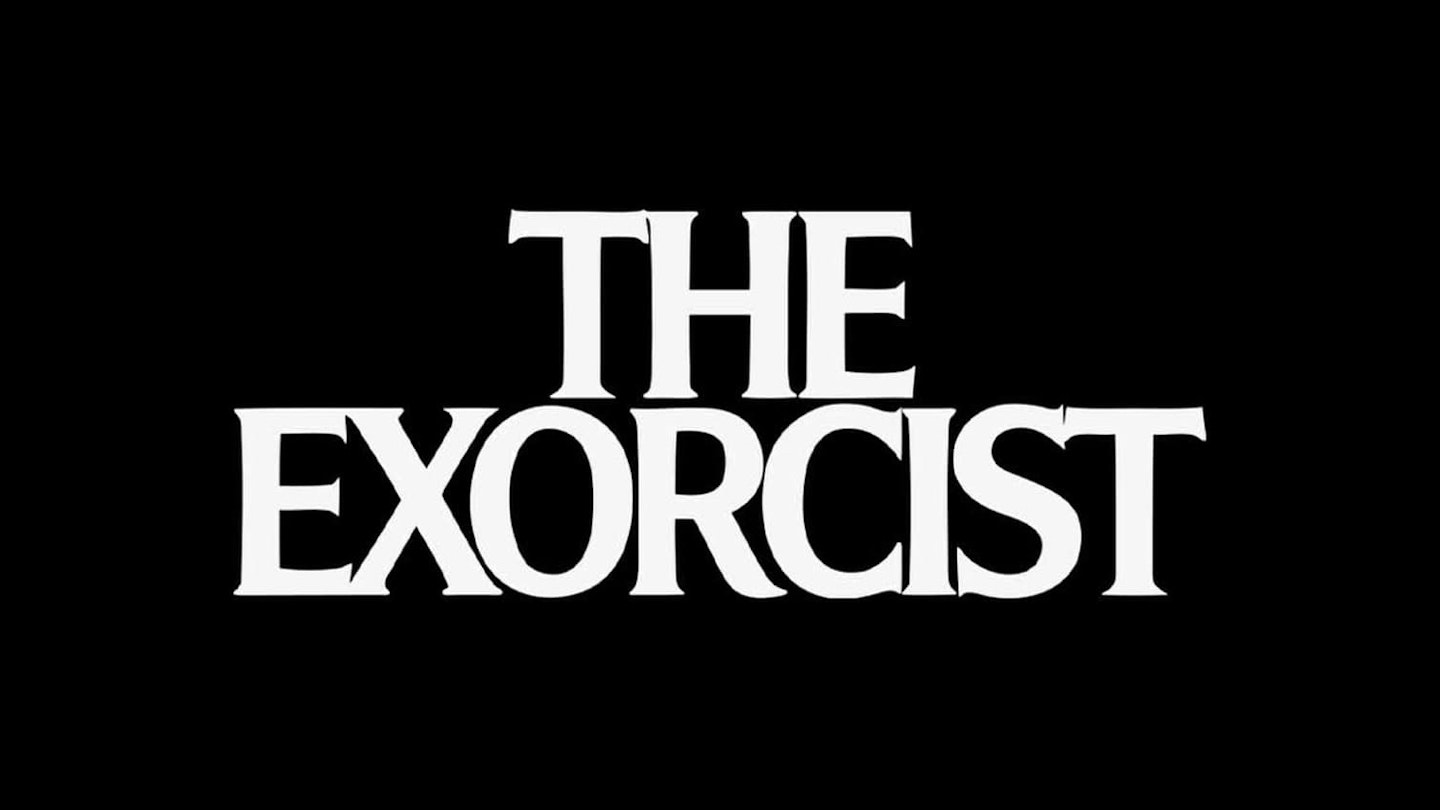 Director: David Gordon Green
Starring: Leslie Odom Jr, Ann Dowd, Ellen Burstyn
Following his recent ignore-the-other-sequels continuation of Halloween, David Gordon Green and Blumhouse are planning a similar treatment to William Friedkin's 1973 horror classic – with the first instalment due this spooky season.
Paw Patrol: The Mighty Movie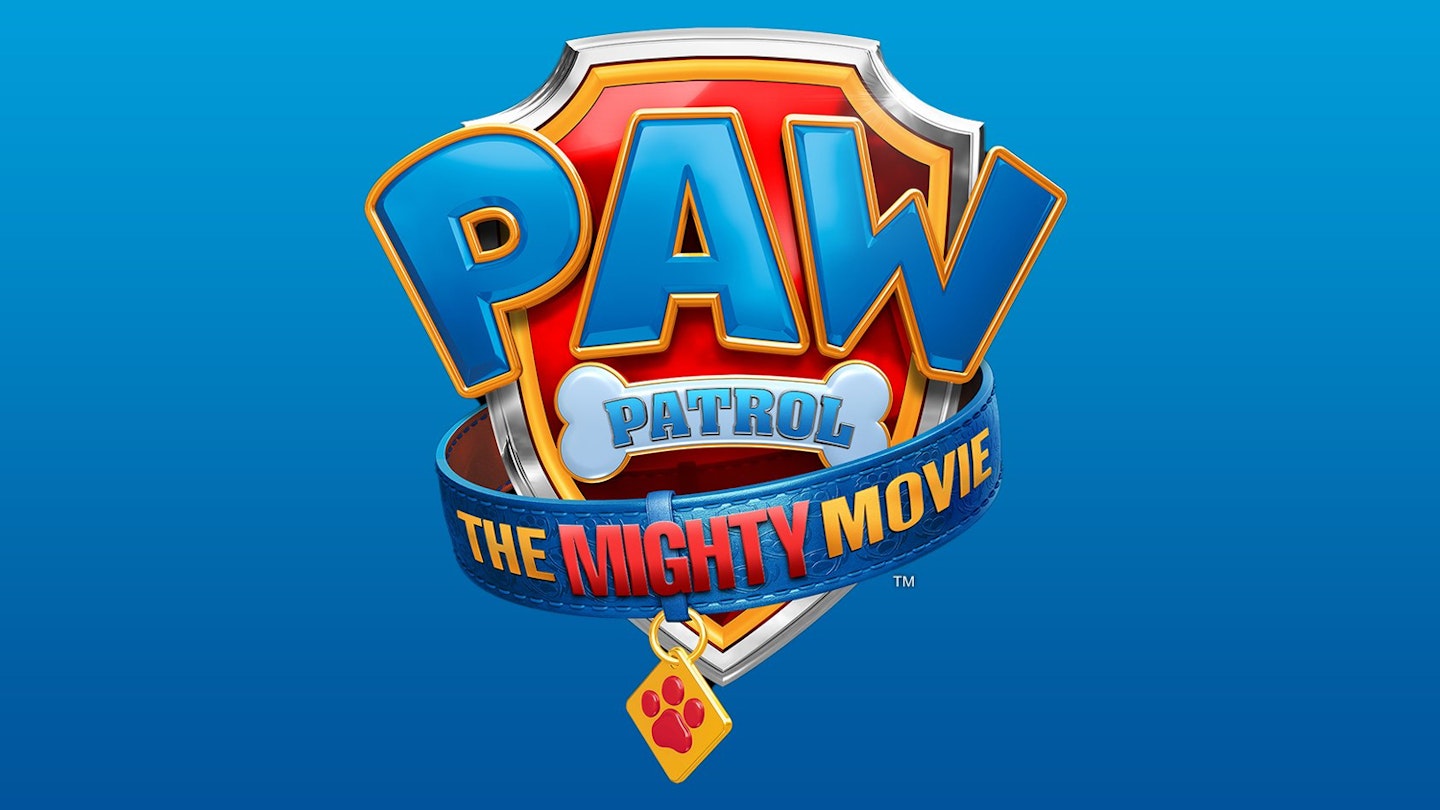 Director: Cal Brunker
Starring: Will Brisbin, Taraji P Henson, Tyler Perry
Parents of younglings, be warned: you're almost certainly going to see this. A magical meteor crash lands in Adventure City, giving the PAW Patrol pups superpowers and transforming them into The Mighty Pups.
20th:
Trolls 3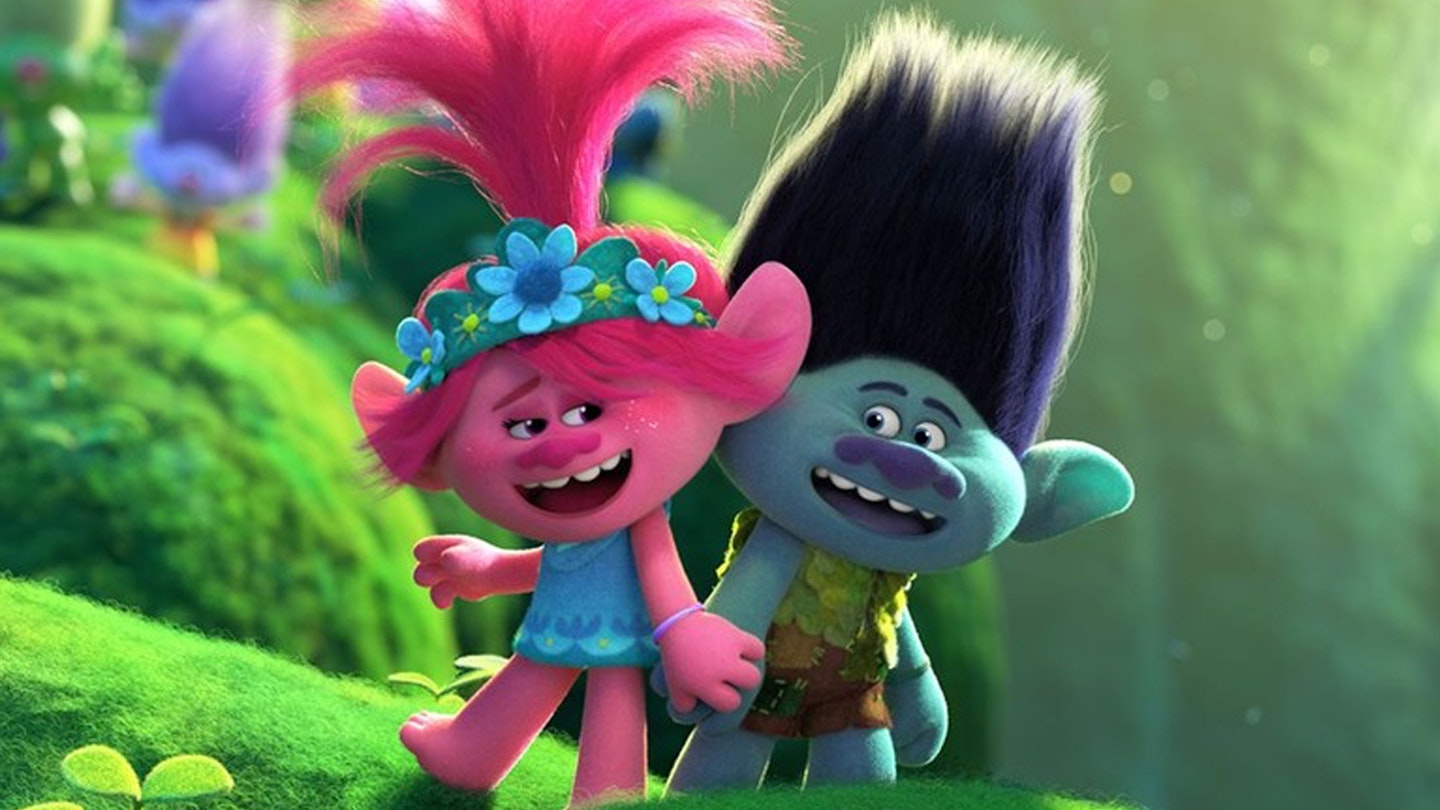 Director: Tim Heitz
Starring: Anna Kendrick, Justin Timberlake
The melodic troll-dolls are back in a threequel following 2020's Trolls: World Tour, once again centring on Kendrick's Poppy and Timberlake's Branch. Expect glitter, garish colours and songs galore.
27th:
Saw 10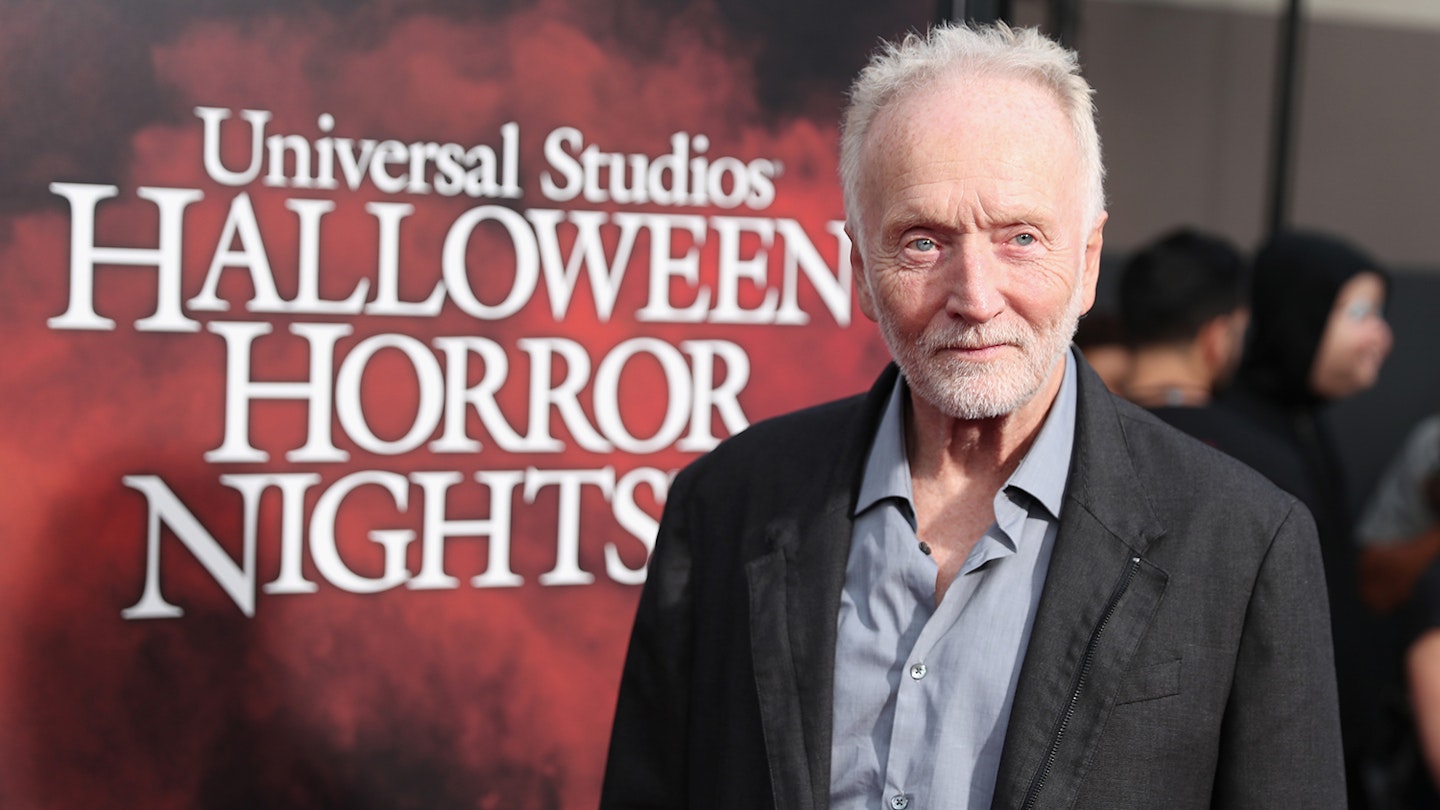 Director: Kevin Greutert
Starring: Tobin Bell, Michael Beach, Steven Brand
Somehow, Jigsaw has returned.
November
3rd:
Dune: Part Two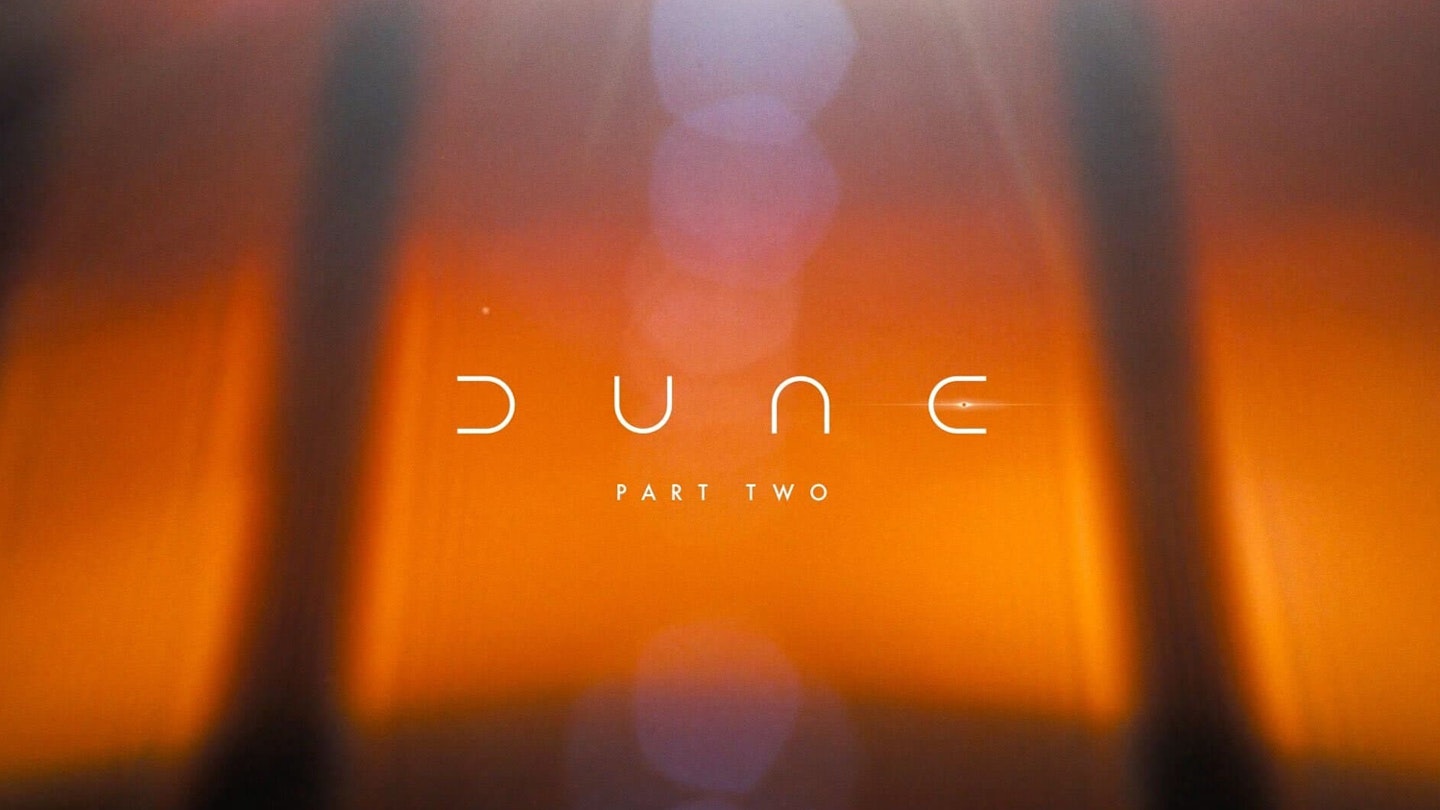 Director: Denis Villenueve
Starring: Timothée Chalamet, Zendaya, Rebecca Ferguson
Duuuuuuuuune! The second part of Villeneuve's epic Frank Herbert adaptation picks up with Paul Atreides venturing off with Chani and the Fremen, plotting revenge against the conspirators who destroyed his family – now with added Austin Butler as Feyd-Rautha, Florence Pugh as Princess Irulan, and Christopher Walken as Emperor Shaddam IV himself.
17th:
The Hunger Games: The Ballad Of Songbirds And Snakes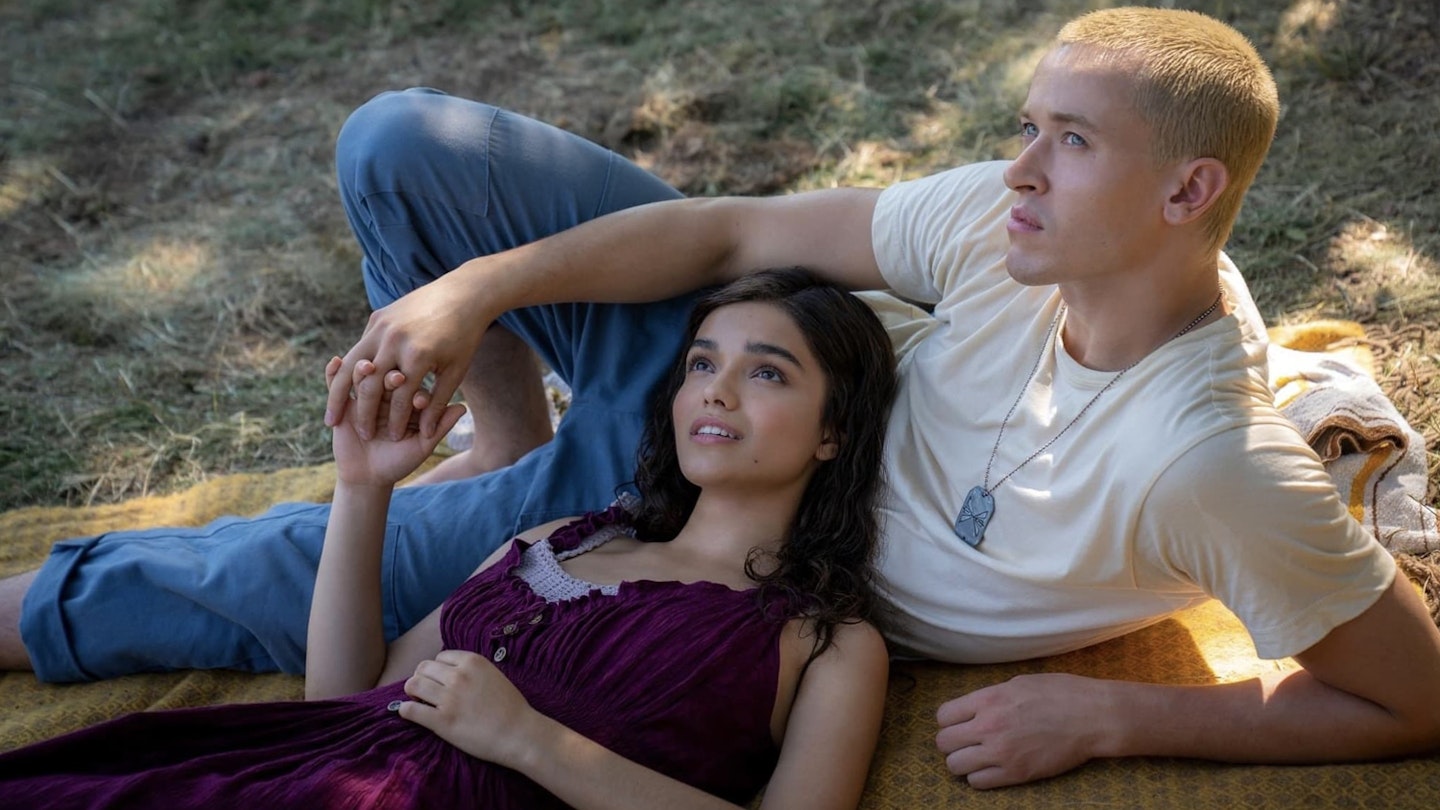 Director: Francis Lawrence
Starring: Tom Blyth, Rachel Zegler, Peter Dinklage
The director of the three Hunger Games sequels returns to helm this decades-prior prequel, adapting Suzanne Collins' novel. Blyth is a young (eventually-President) Coriolanus Snow, assigned to mentor Ziegler's District 12 tribute Lucy Gray Baird in the 10th edition of the Hunger Games tournament.
24th:
Wish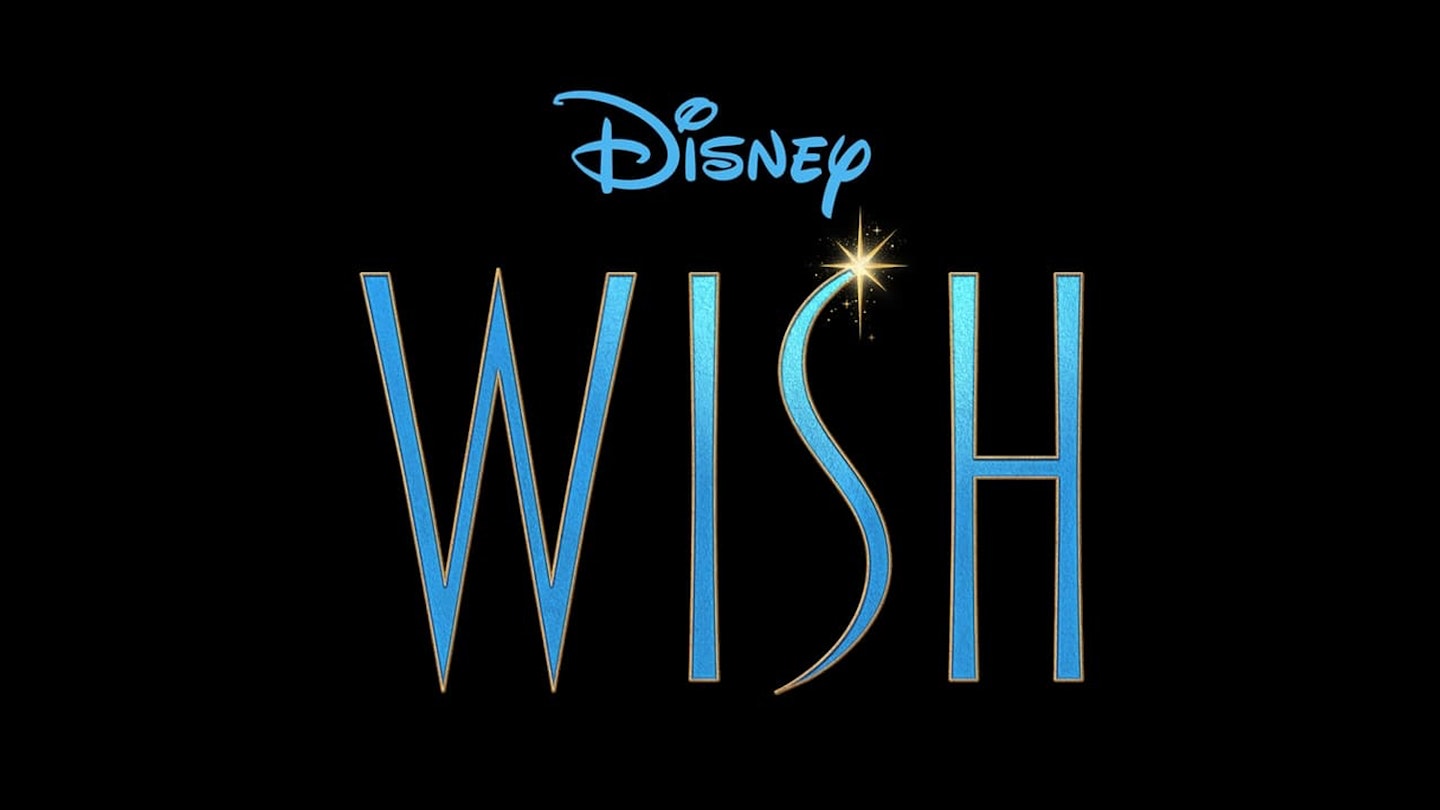 Directors: Chris Buck, Fawn Veerasunthorn
Starring: Ariana DeBose, Alan Tudyk
Walt Disney Animation Studios' big film to celebrate 100 years of the Disney company drills into a relatively unexplored part of fairytale lore: the idea of the  'wishing star'. 17-year-old Asha and her goat Valentino navigate Rosas, the kingdom of wishes, where wishes can literally come true.
December
15th:
Wonka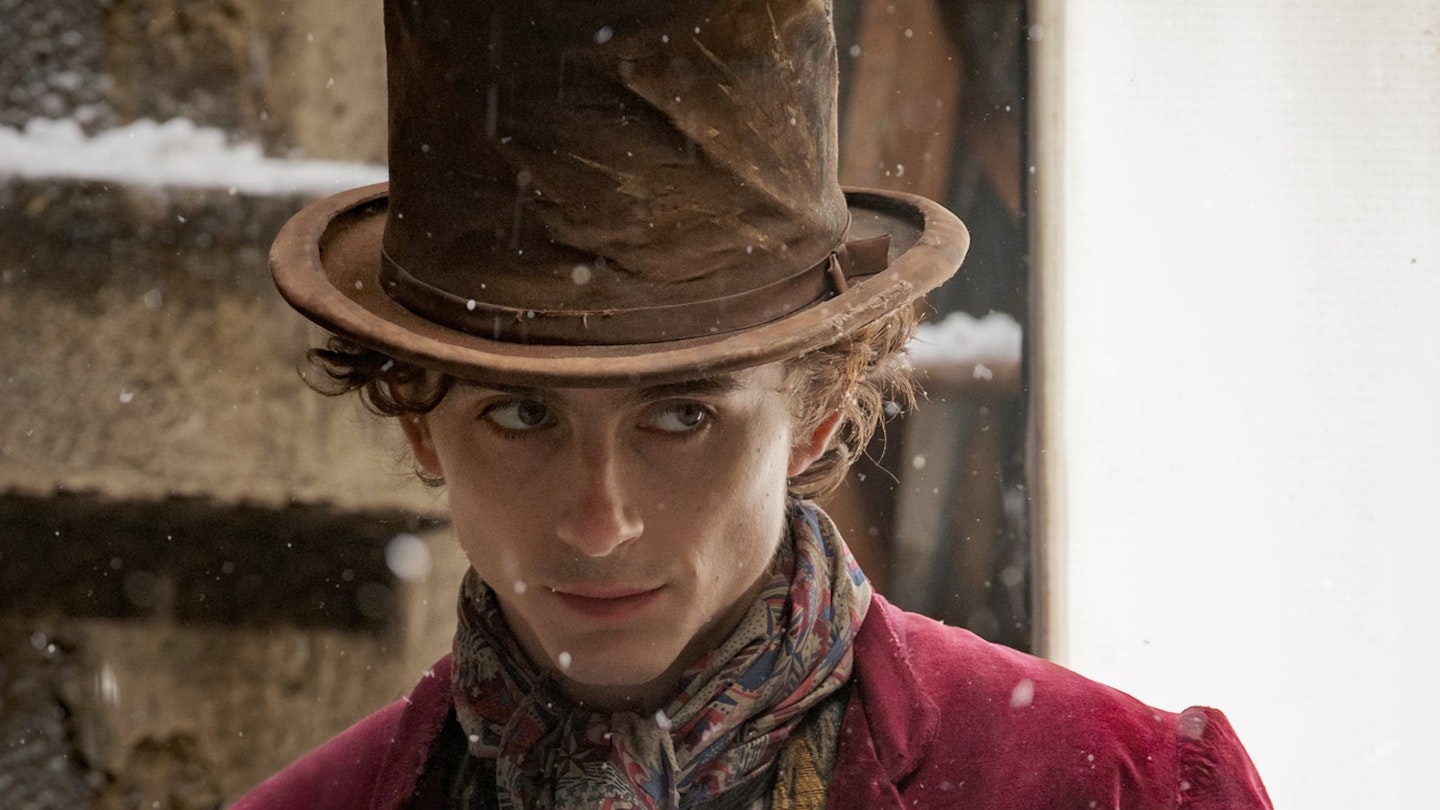 Director: Paul King
Starring: Timothée Chalamet, Olivia Colman, Sally Hawkins
The set pics have already gone viral and scepticism has been rife – but this musical prequel to Charlie And The Chocolate Factory has serious pedigree. Beyond casting Chalamet as the future candy mogul, it comes from Paddington director Paul King and Simon Farnaby, with song by The Divine Comedy's Neil Hannon.
22th:
Ghostbusters: Afterlife 2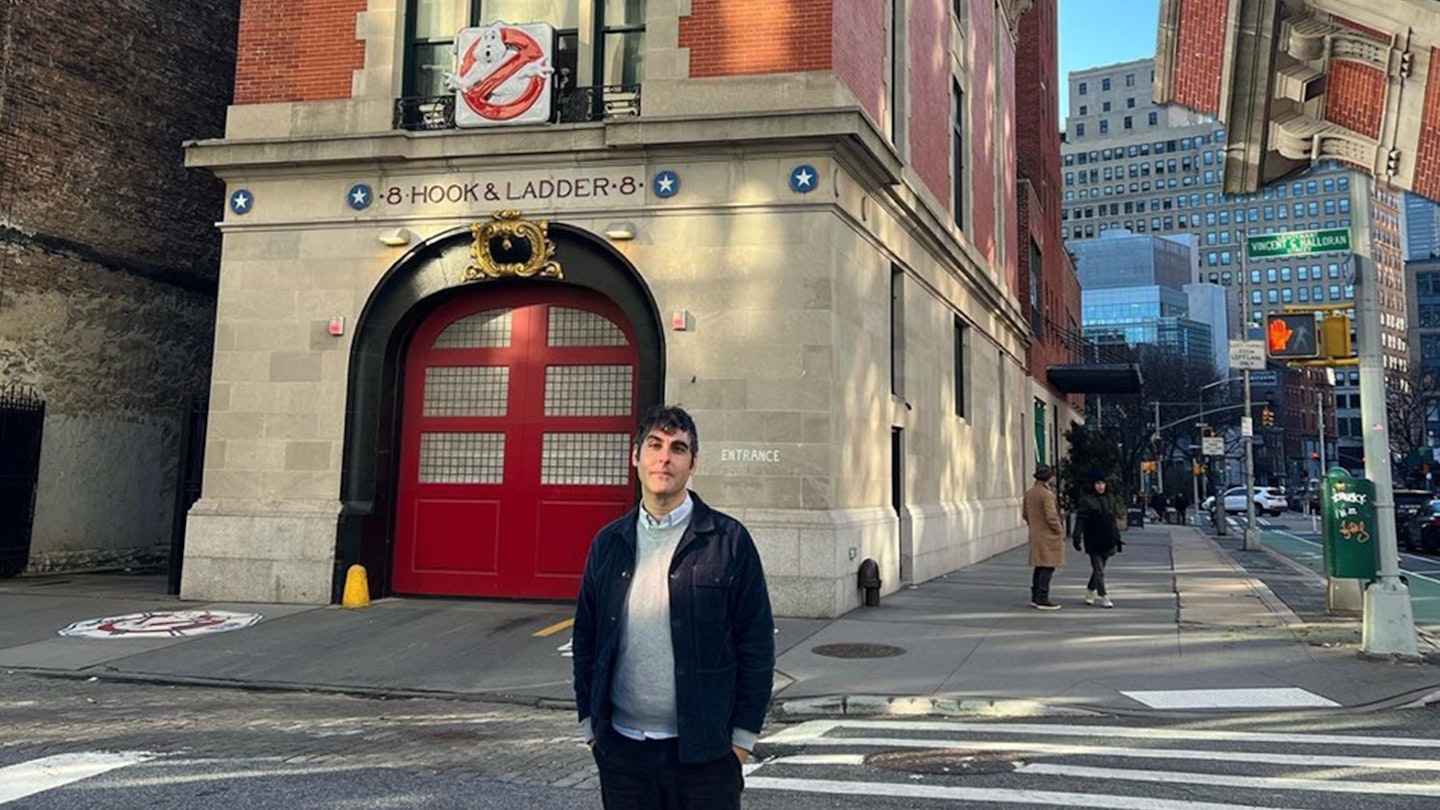 Director: Gil Kenan
Starring: Mckenna Grace, Carrie Coon, Finn Wolfhard
The follow-up to Jason Reitman's 2019 legacy sequel looks set to move the story back to New York for more ghost-trapping action – with Afterlife co-scribe Keenan replacing Reitman in the director's chair.
The Colour Purple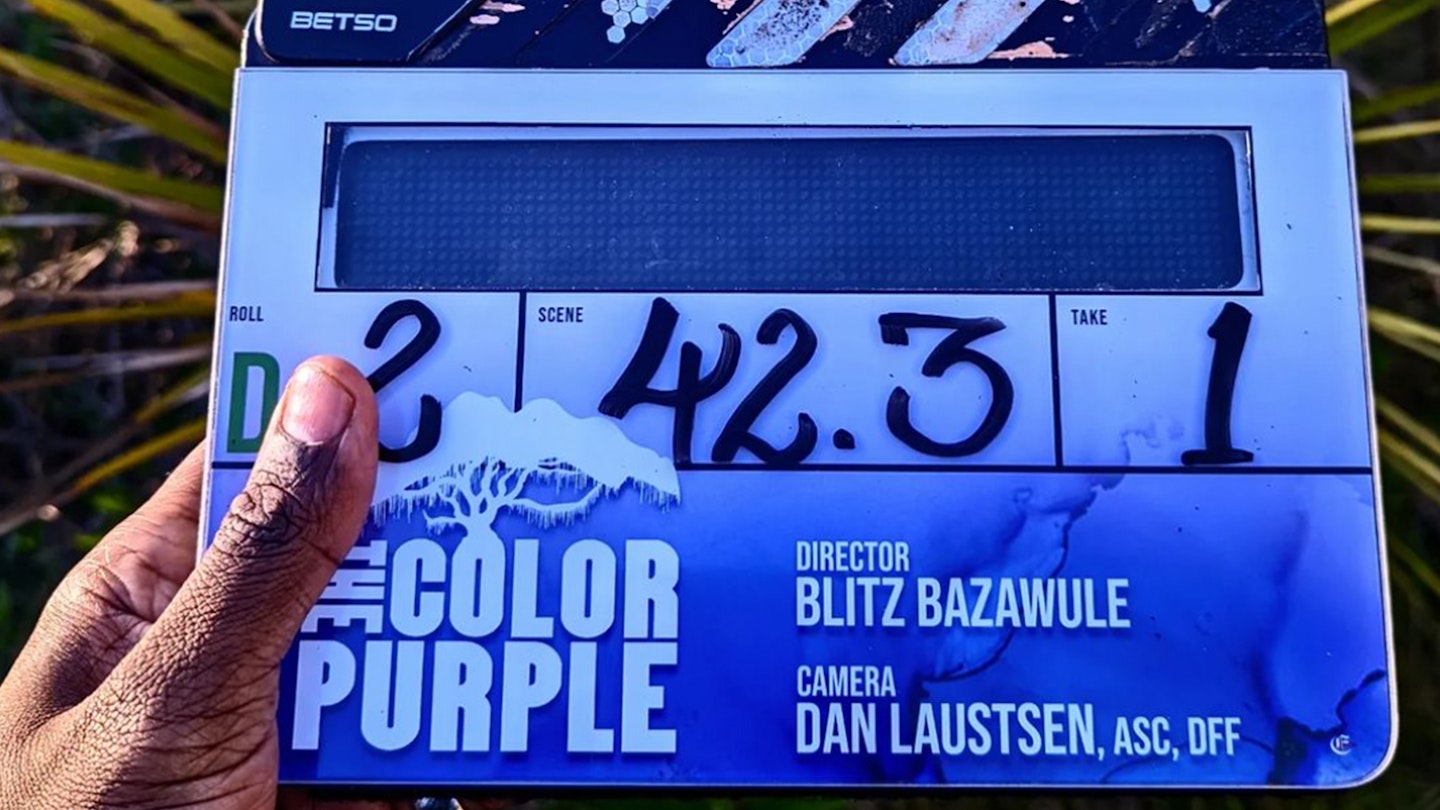 Director: Blitz Bazawule
Starring: Taraji P Henson, Halle Bailey, Colman Domingo
Not a remake of Spielberg's adaptation, but a film version of the stage musical based on Alice Walker's novel – telling the story of an African-American woman living in the south during the early 1900s
29th:
Aquaman And The Lost Kingdom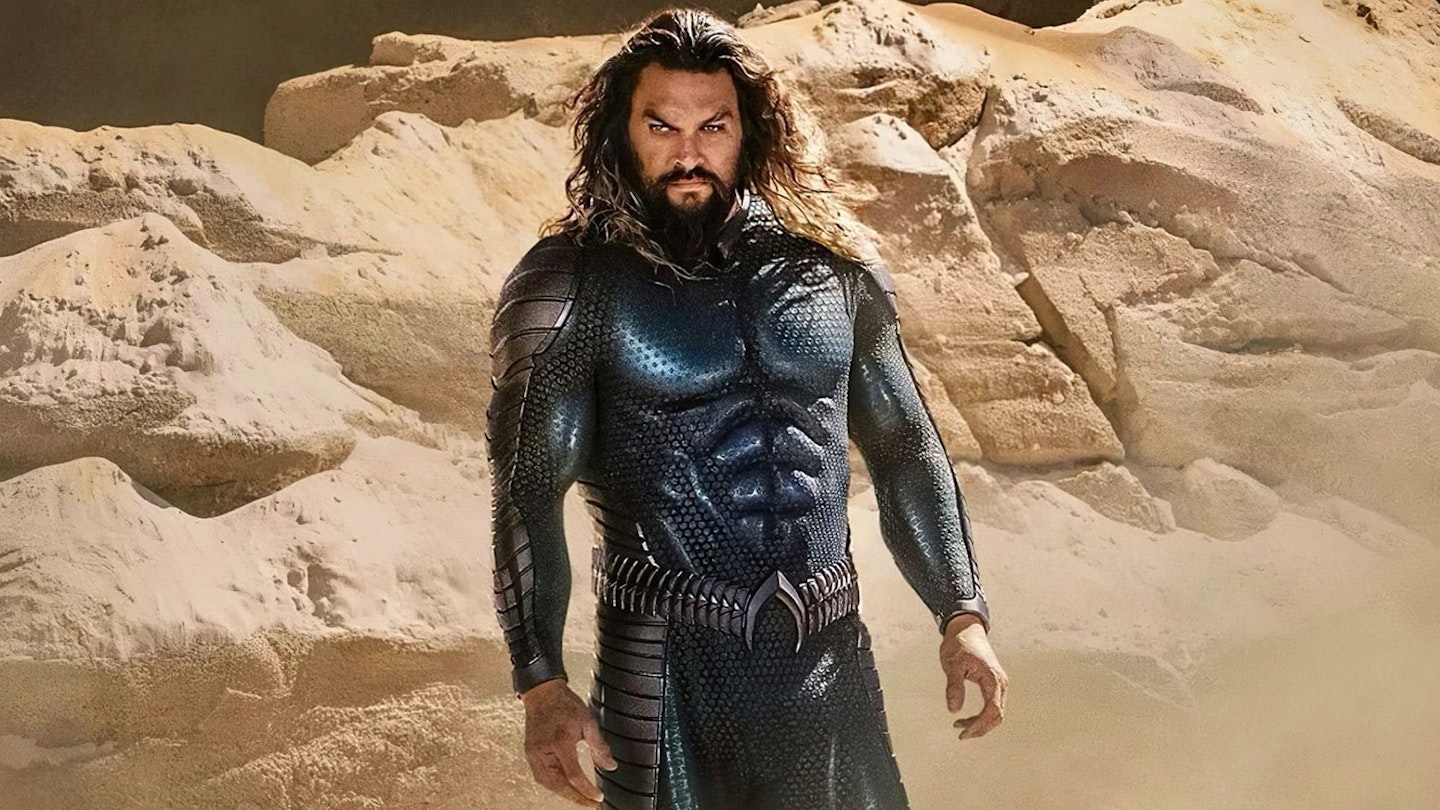 Director: James Wan
Starring: Jason Momoa, Patrick Wilson, Yahya Abdul-Mateen II
Jason Momoa is back! James Wan is back! The octopus playing the drums is back! (Wait, confirmation on that is yet tbc.) Either way, the DC Universe is returning to the seven seas for another maximalist subaquatic-superhero blockbuster.
Date TBC:
Killers Of The Flower Moon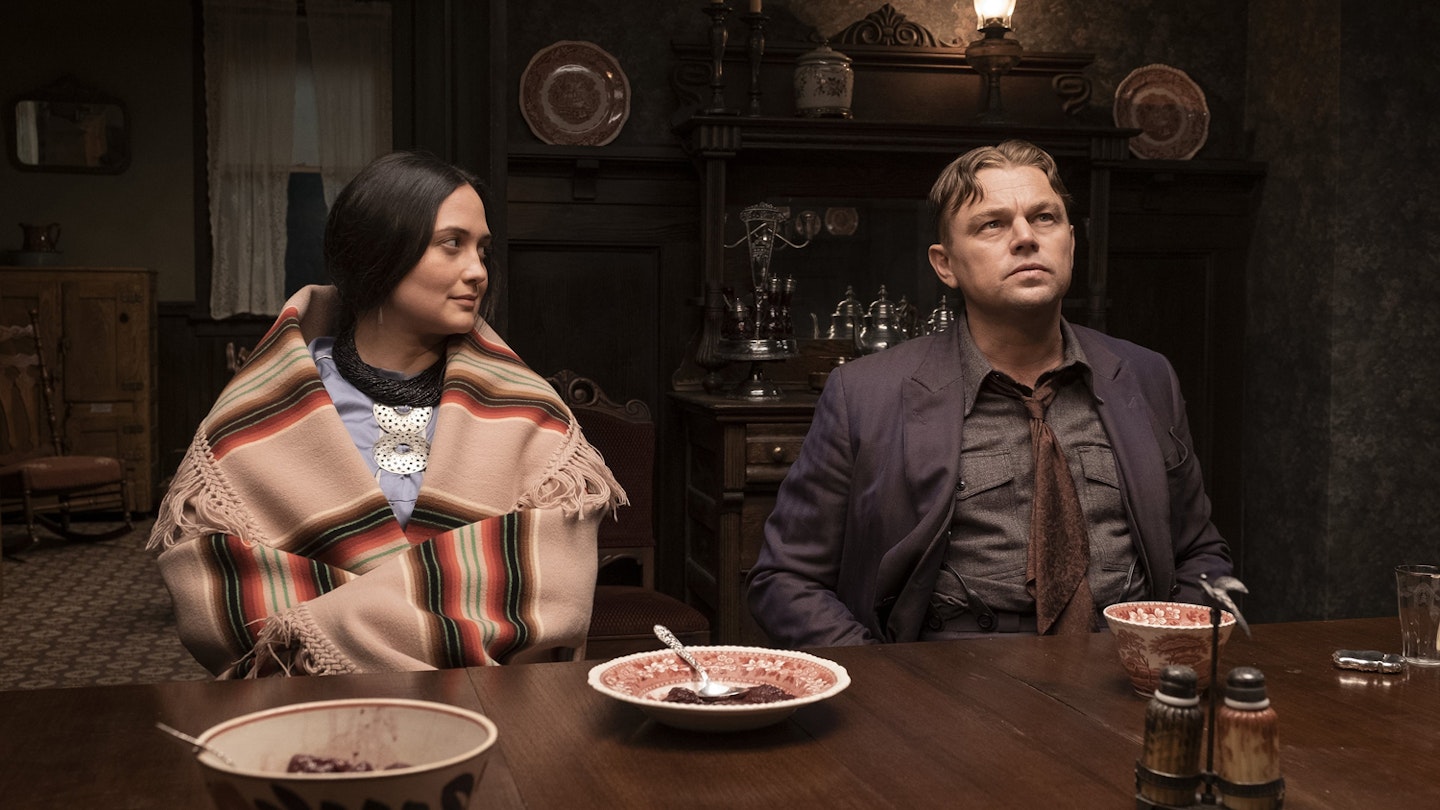 Director: Martin Scorsese
Starring: Leonardo DiCaprio, Robert De Niro, Lily Gladstone
This year finally seems to be when we'll see Scorsese's latest – uniting his twin screen muses, DiCaprio and De Niro. Based on David Grann's non-fiction novel, it depicts the FBI investigation the ensues when members of the Osage tribe are murdered in 1920s America.
How Do You Live?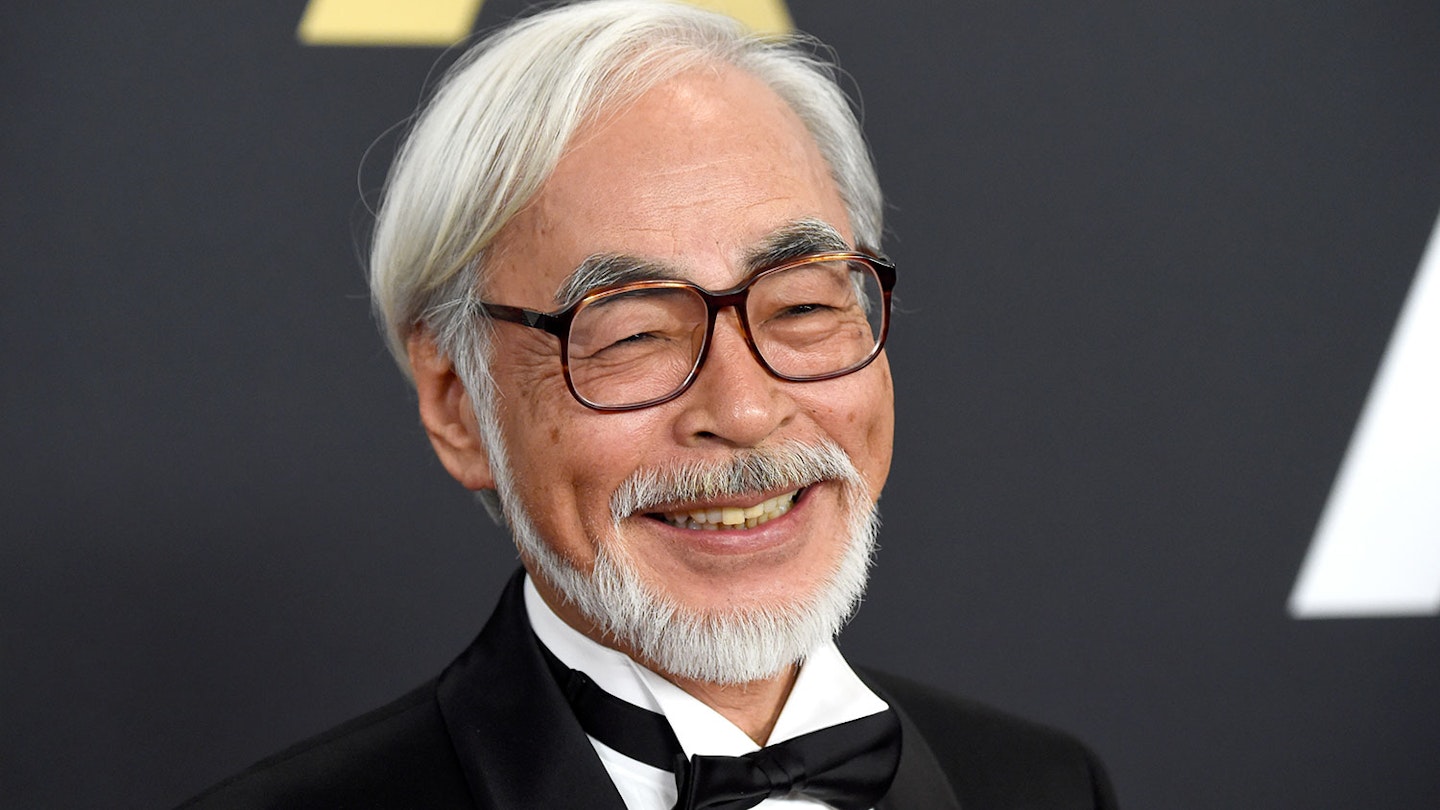 Director: Hayao Miyazaki
Starring: Unknown
The Studio Ghibli legend returns, a decade since he supposedly retired with The Wind Rises. His comeback film is described as an epic fantasy tale, with its protracted (and secretive) production reportedly due to it being majority hand-animated. Be very, very, very excited.
Beau Is Afraid
Director: Ari Aster
Starring: Joaquin Phoenix, Parkey Posey, Amy Ryan
The director of Hereditary and Midsommar presents his long-awaited third film. Going by the trailer, it's less a straight-up horror than a headspinning life-spanning odyssey, anchored by an intense performance from Joaquin Phoenix (is there any other kind?)
Napoleon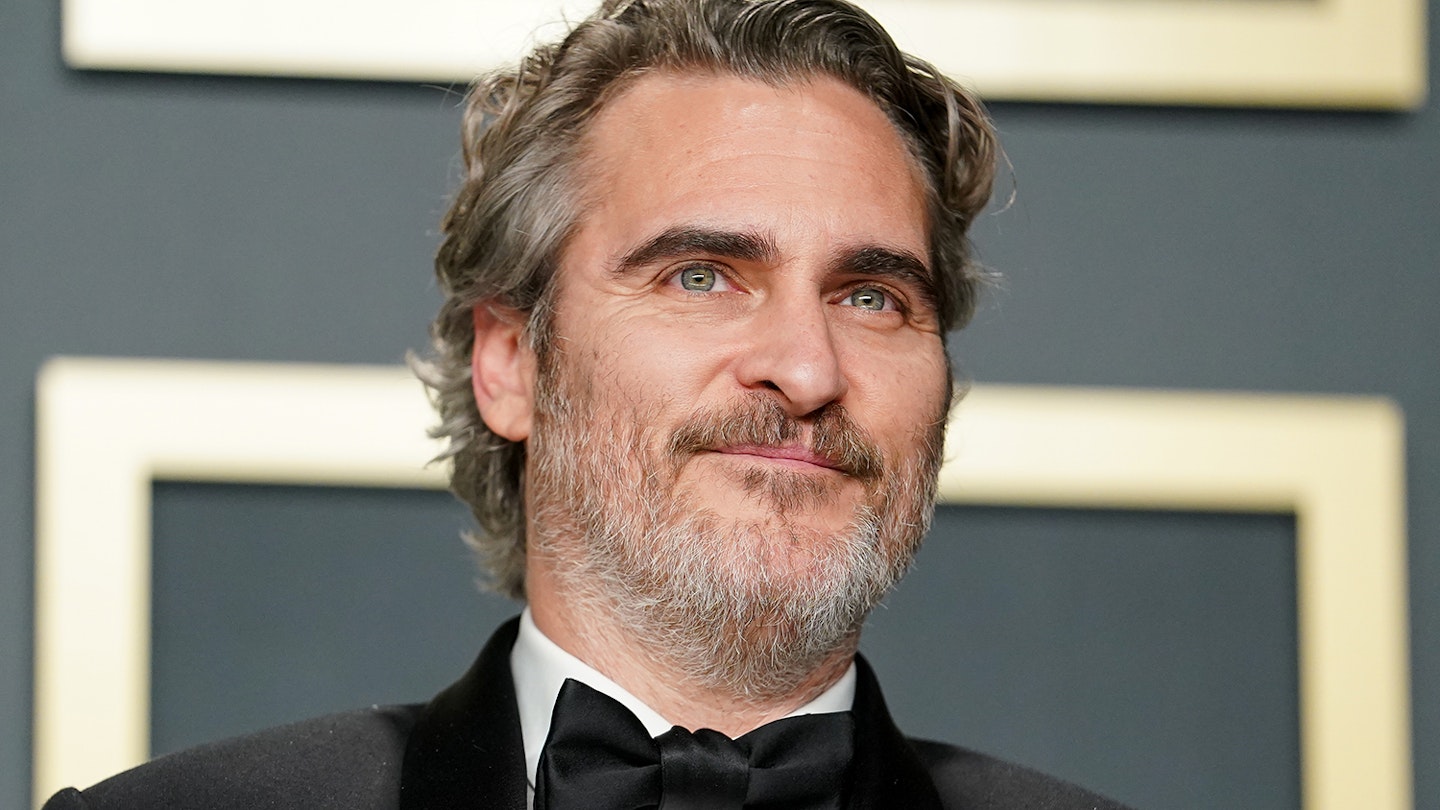 Director: Ridley Scott
Starring: Joaquin Phoenix, Vanessa Kirby, Ben Miles
Scott's latest sword-swinging historical epic is also a Gladiator reunion with Phoenix – in a film exploring Napoleon Bonaparte's origins and ruthless rise to become Emperor, viewed through the prism of his volatile relationship with one true love, Josephine.
Ferrari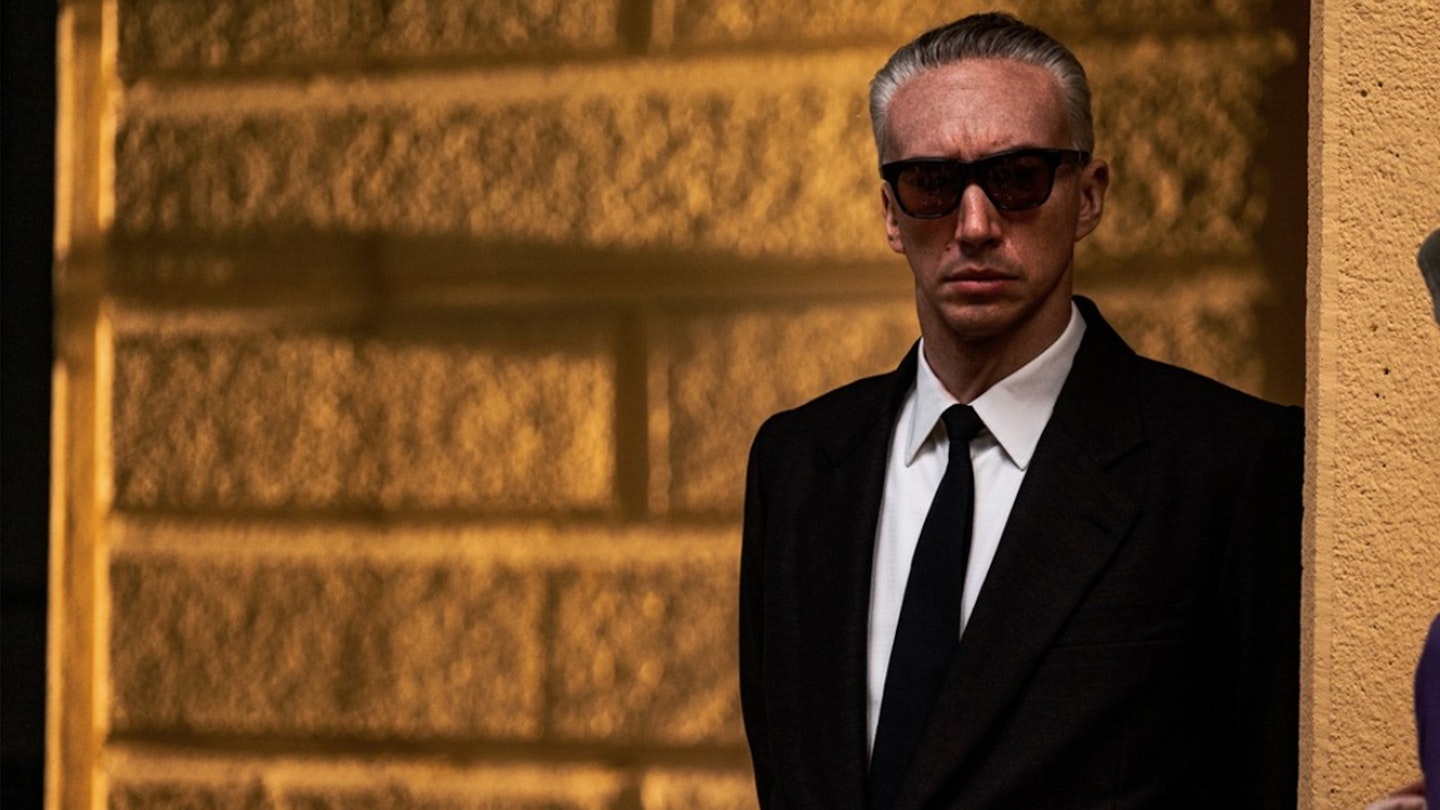 Director: Michael Mann
Starring: Adam Driver, Shailene Woodley, Patrick Dempsey
Mann's first film since Blackhat is a biopic of Italian sports car entrepreneur Enzo Ferrari, with Adam Driver in the, well, driving seat (and presumably reprising his House Of Gucci accent).
Havoc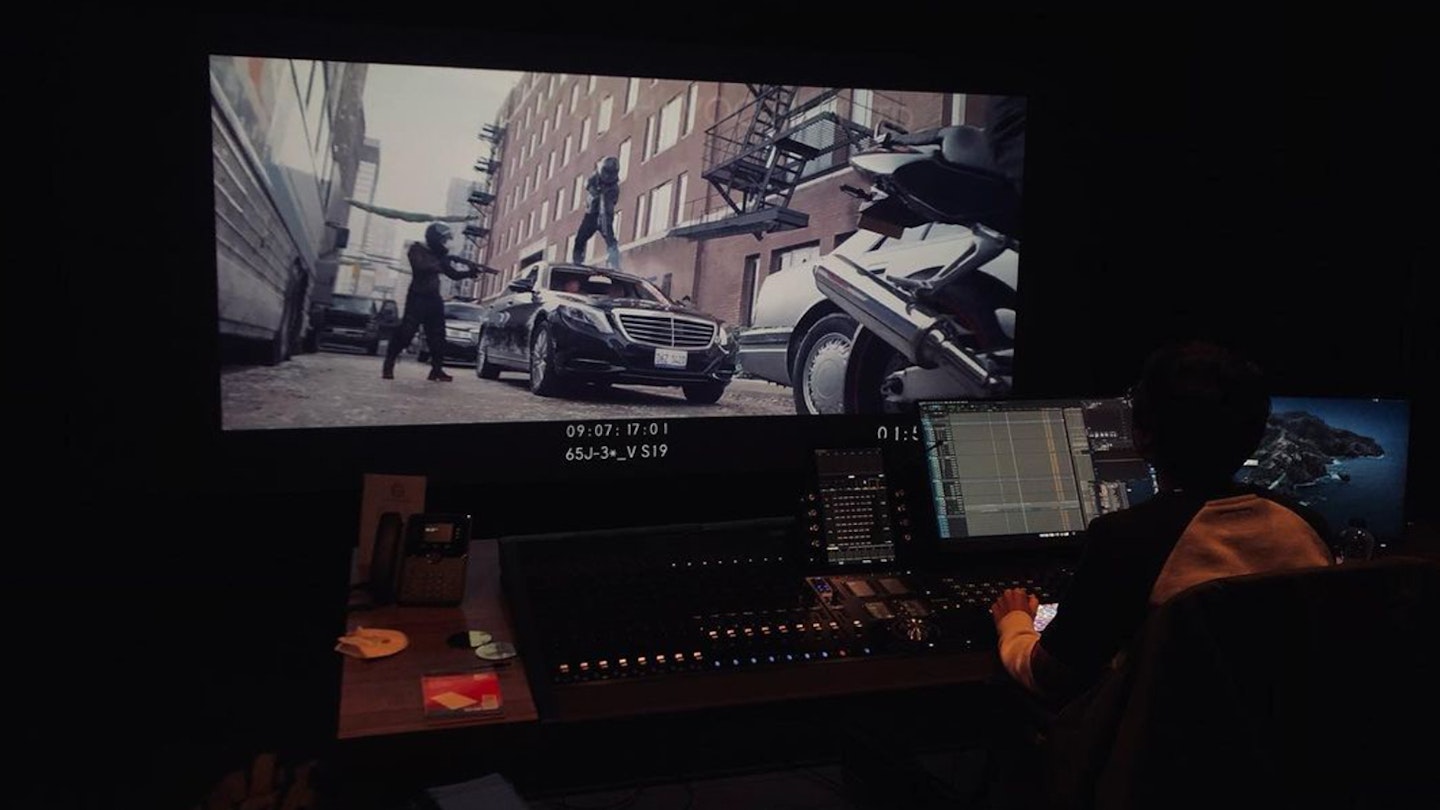 Director: Gareth Evans
Starring: Tom Hardy, Timothy Olyphant, Forest Whitaker
The legendary director of The Raid has recruited Tom Hardy for his latest hard-hitting action flex. Hardy's detective has to fight his way through the criminal underworld and rescue a politician's son after a drug deal gone wrong. Prepare for 'oomph's, 'ahhh's, and 'woah's galore.
The Mother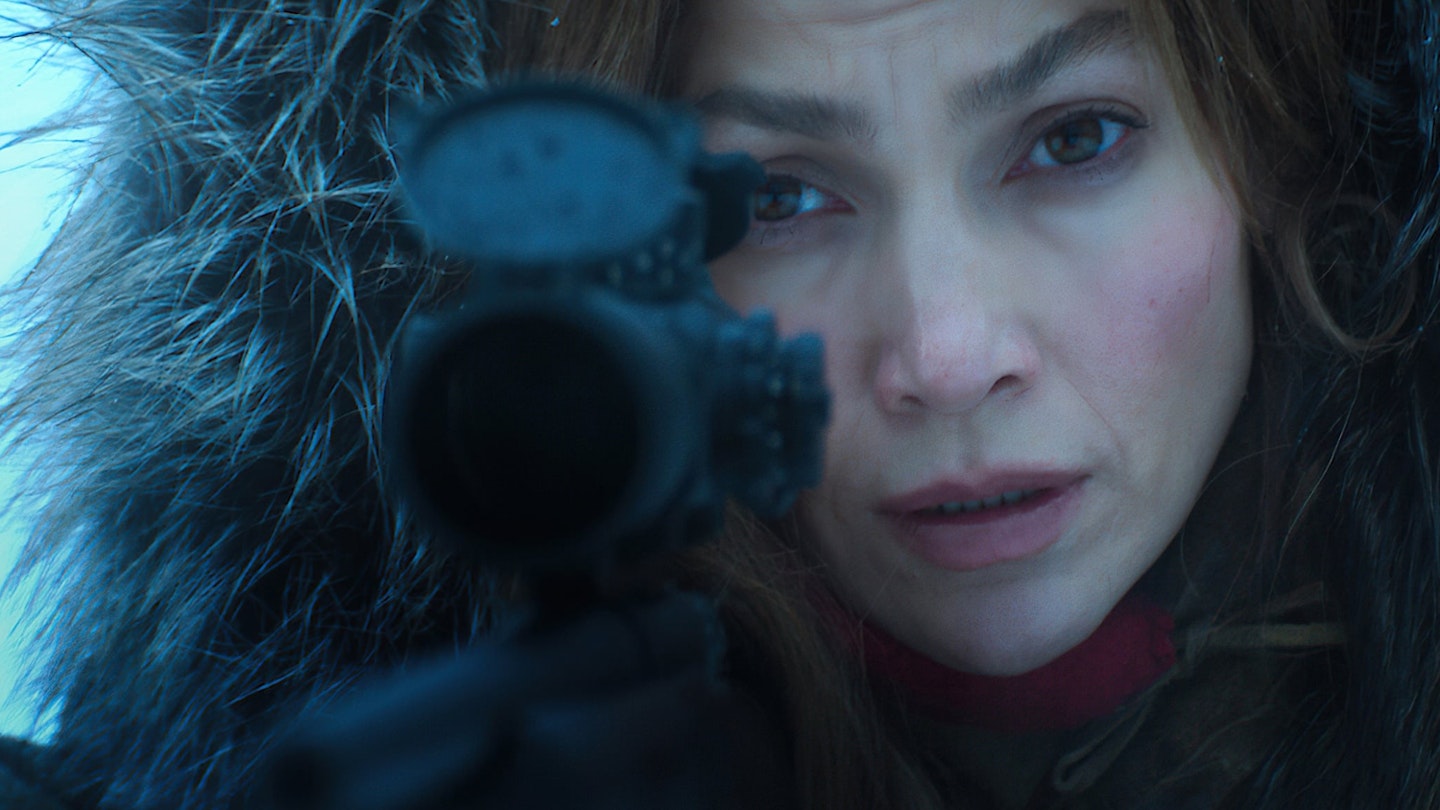 Director: Niki Caro
Starring: Jennifer Lopez, Joseph Fiennes, Gael García Bernal
The director behind Disney's live-action Mulan is back in action territory. J-Lo plays an assassin forced out of hiding to protect her daughter, with all kinds of assailants on her tail. 'Jen Wick'? Possibly.
Asteroid City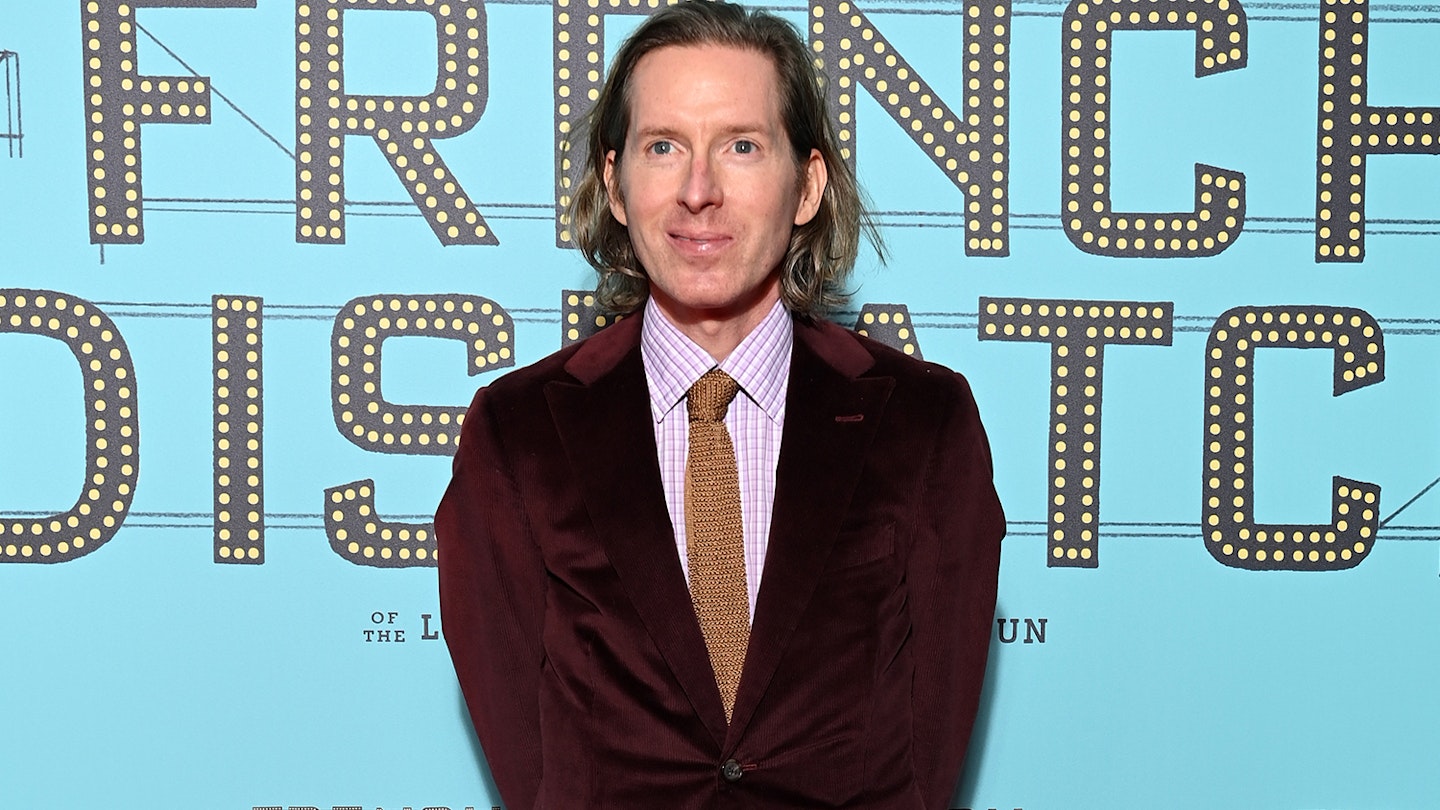 Director: Wes Anderson
Starring: Tom Hanks, Edward Norton, Margot Robbie
Wes Anderon assembles an astonishing, sprawling mega-cast once more for his latest – a 1955-set romantic comedy-drama set at a Junior Stargazer convention which is spectacularly disrupted by world-changing events.
Rebel Moon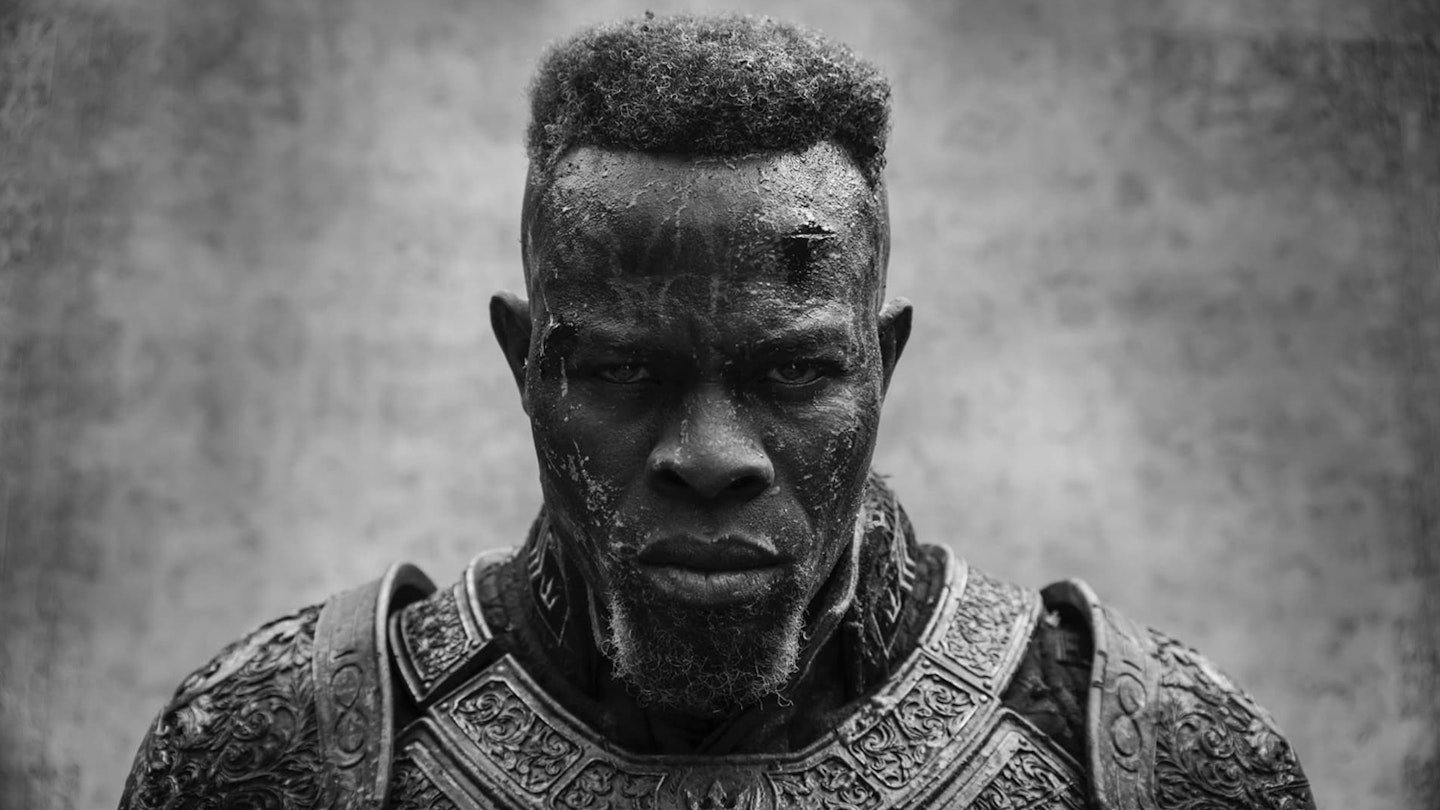 Director: Zack Snyder
Starring: Sofia Boutella, Charlie Hunnam, Jena Malone
Originally devised as a Star Wars project, Zack Snyder's original sci-fi flick (shooting back-to-back with a sequel) is a Magnificent Seven riff – with Sofia Boutella's Kora seeking warriors from other planets to fight the forces menacing her peaceful colony.
Extraction 2
Director: Sam Hargrave
Starring: Chris Hemsworth, Golshifteh Farahani, Adam Bessa
The team behind Netflix's 2020 actioner has reassembled, as Hemsworth's Tyler Rake looks set to, er, disassemble more baddies. Sam Hargrave is back to direct, with Joe Russo scripting from a story he cooked up with brother Anthony.
Chicken Run: Dawn Of The Nugget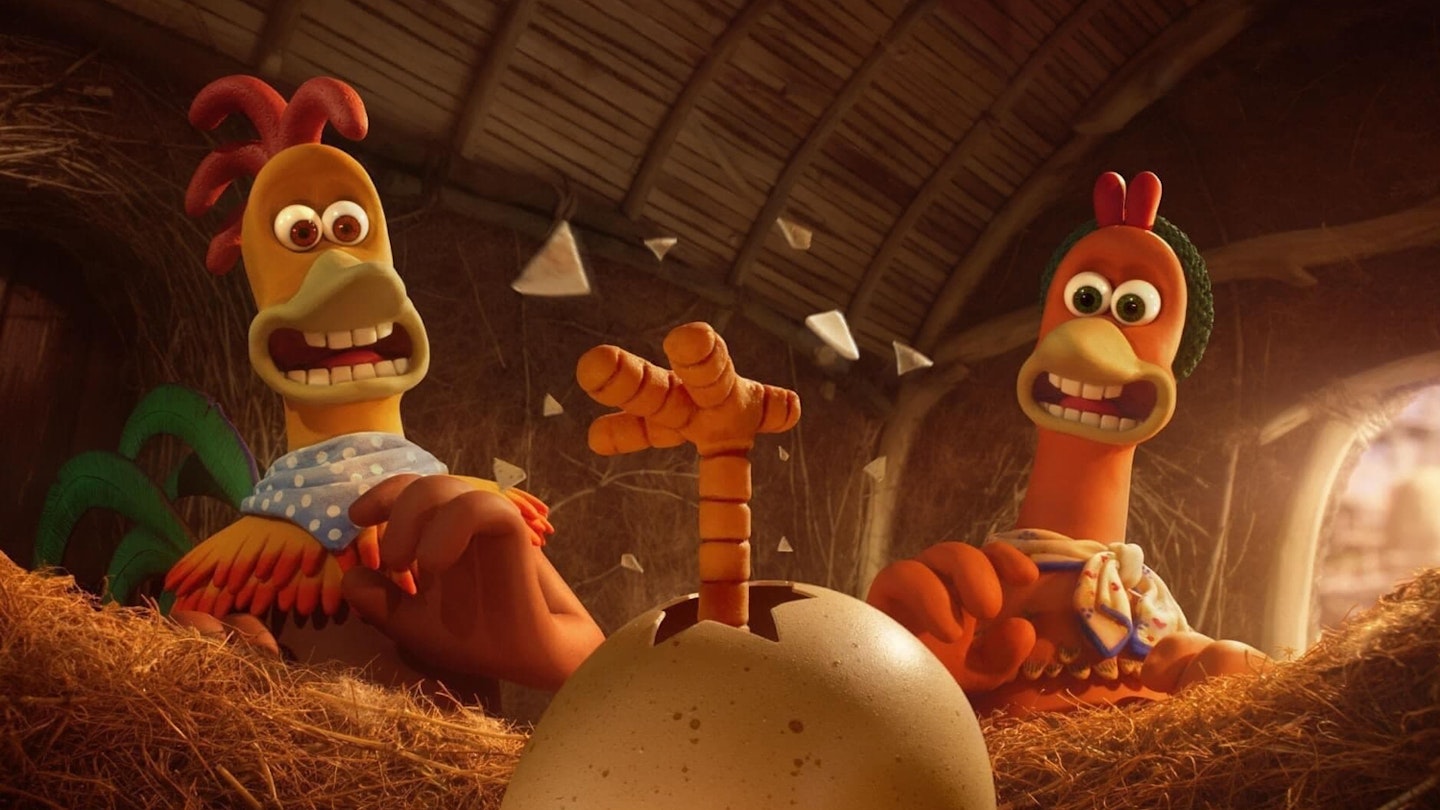 Director: Sam Fell
Starring: Thandiwe Newton, Zachary Levi, Bella Ramsey
Having pulled off an escape from Tweedy's farm, Ginger has found a peaceful island sanctuary for the whole flock. But back on the mainland the whole of chicken-kind faces a new threat, and Ginger and her team decide to break in.
They Cloned Tyrone
Director: Juel Taylor
Starring: John Boyega, Jamie Foxx, Teyonah Parris
A super-stylised sci-fi caper with a comedic slant and intentionally pulpy tone. Rising director Juel Taylor has assembled a starry central trio, following the trail on a government conspiracy.
We Have A Ghost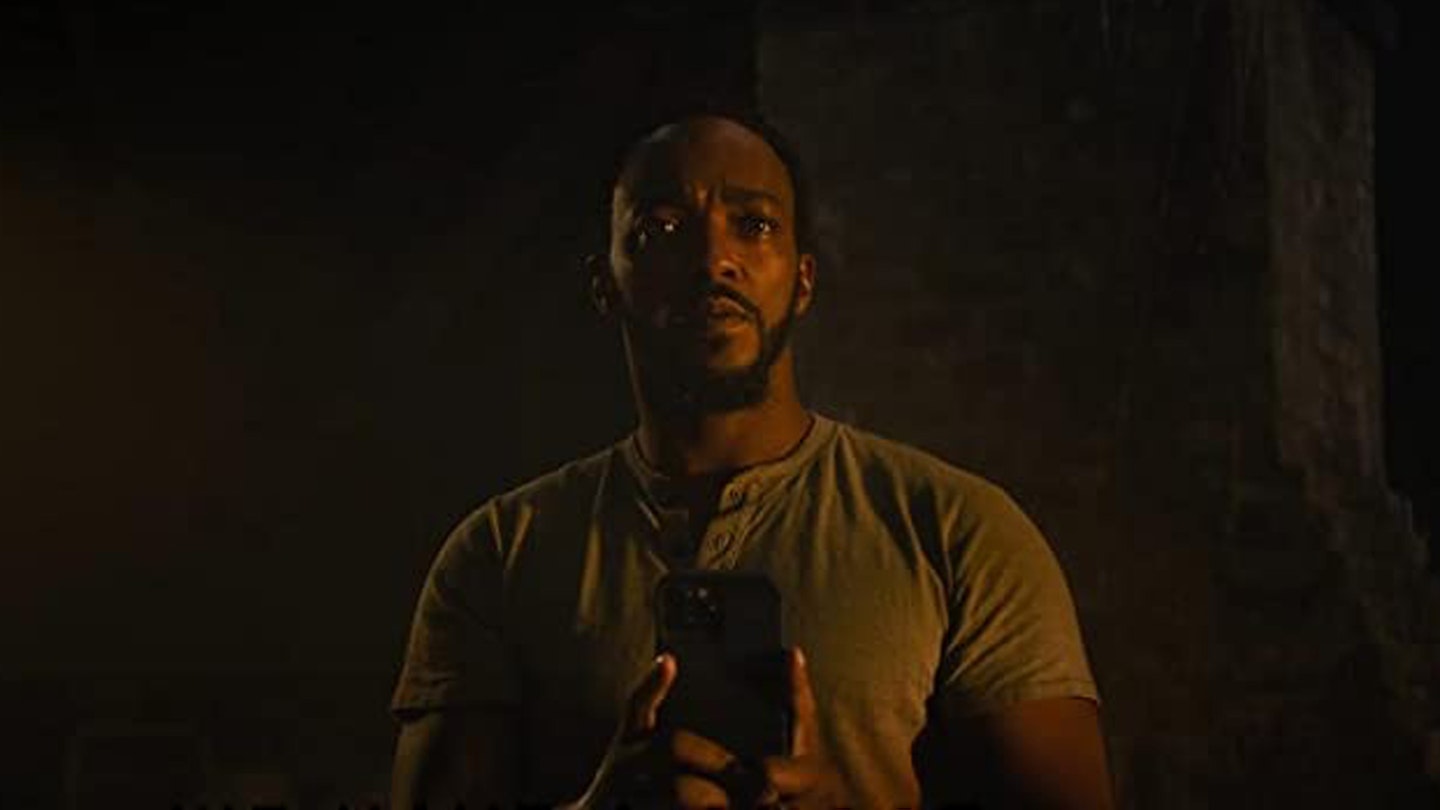 Director: Christopher Landon
Starring: David Harbour, Jennifer Coolidge, Anthony Mackie
The director of Happy Death Day and Freaky ventures into more family-friendly fare. When a family discovers a friendly ghost in their home, they become instant social media stars – until the CIA sets its sights on them.
Society Of The Snow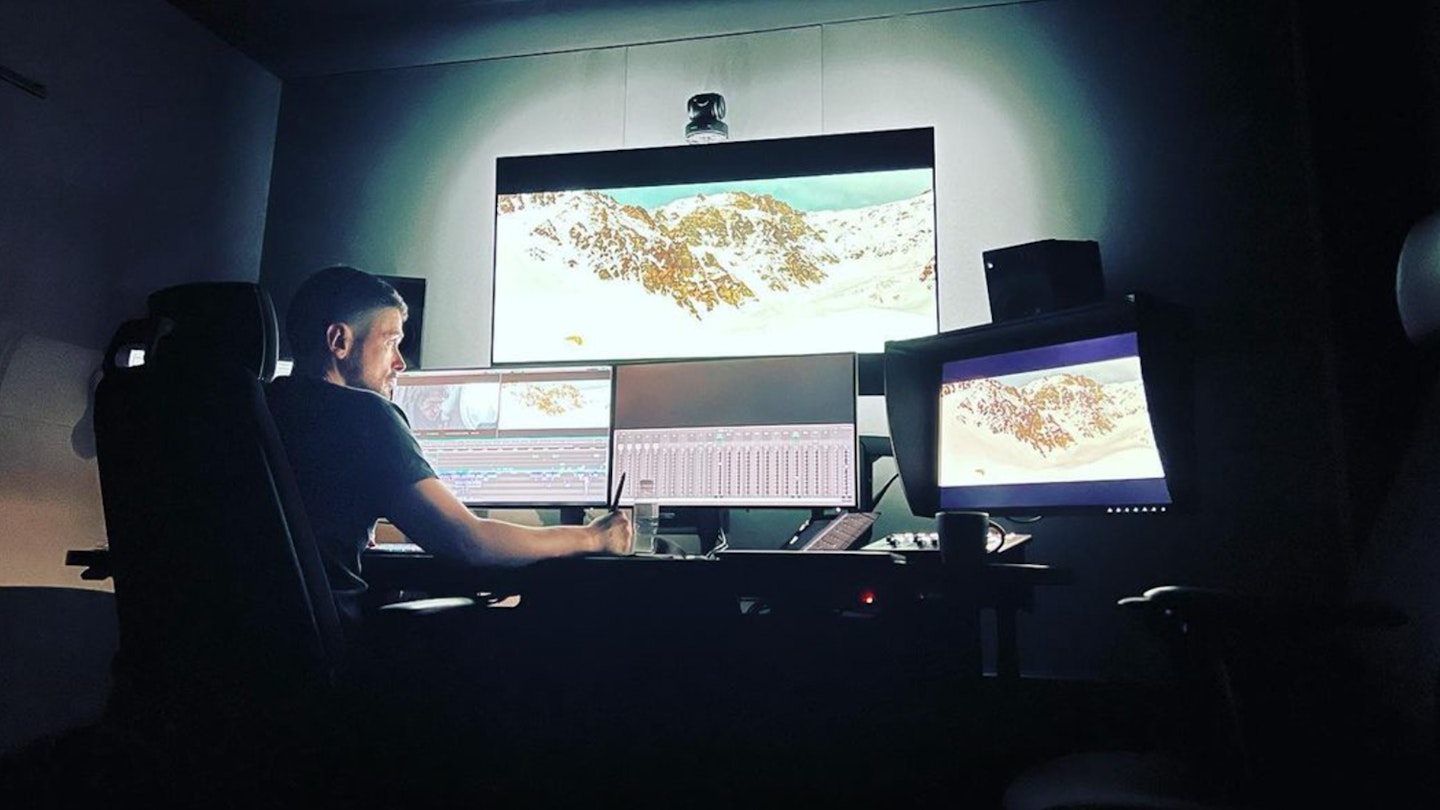 Director: JA Bayona
Starring: Rafael Federman, Enzo Vogrinic, Esteban Bigliardi
Returning from his stint on Middle-earth, Bayona returns with his first feature since Jurassic World: Fallen Kingdom. His latest is a survival thriller in The Impossible mould, based on the true 1972 story of a rugby team whose plane crashes on a glacier in the Andes.
Tetris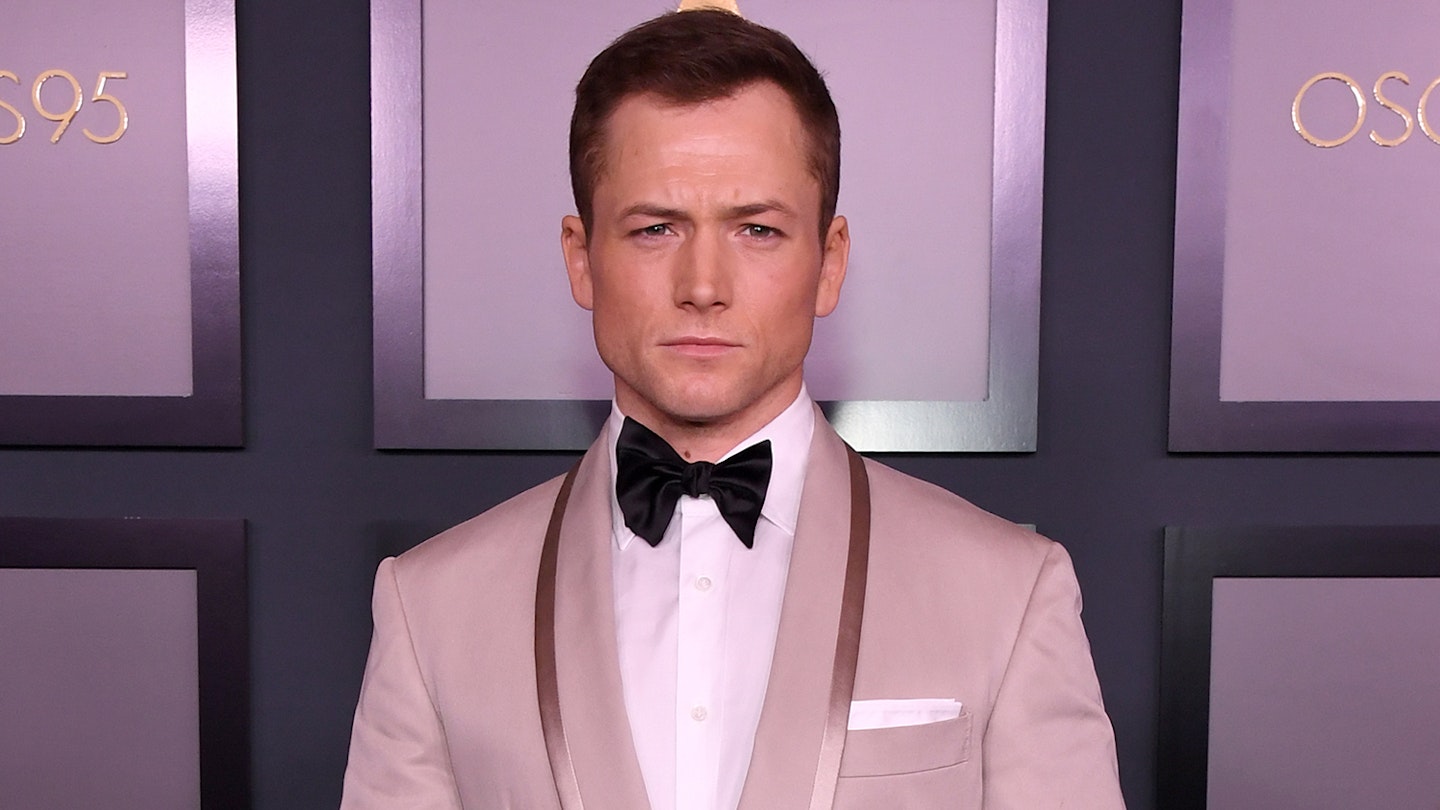 Director: Jon S Baird
Starring: Taron Egerton, Toby Jones, Ben Miles
They've finally lined up a Tetris movie without it disappearing – not set in the classic video game itself, but telling the story of how the block-busting hit came to be, and the legal battles that ensued over its ownership.
Argylle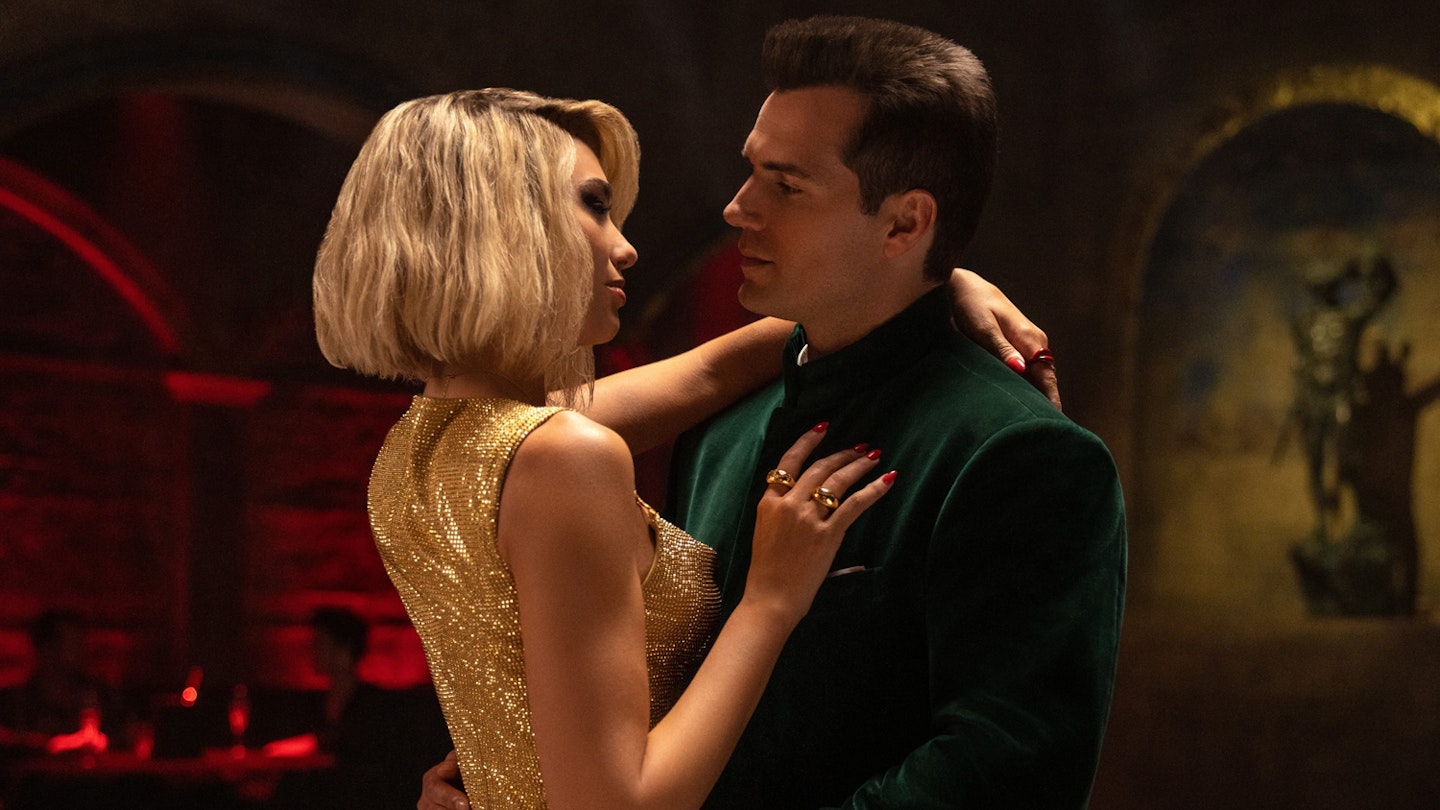 Director: Matthew Vaughn
Starring: Henry Cavill, Ariana DeBose, Bryce Dallas Howard
The filmmaker behind Kingsman kicks off a new original spy saga. Going by Cavill's oddball flat-top hair-do (and a sprawling cast including pop megastar Dua Lipa), it'll skew on the fast-and-fun end of the espionage genre.
Ghosted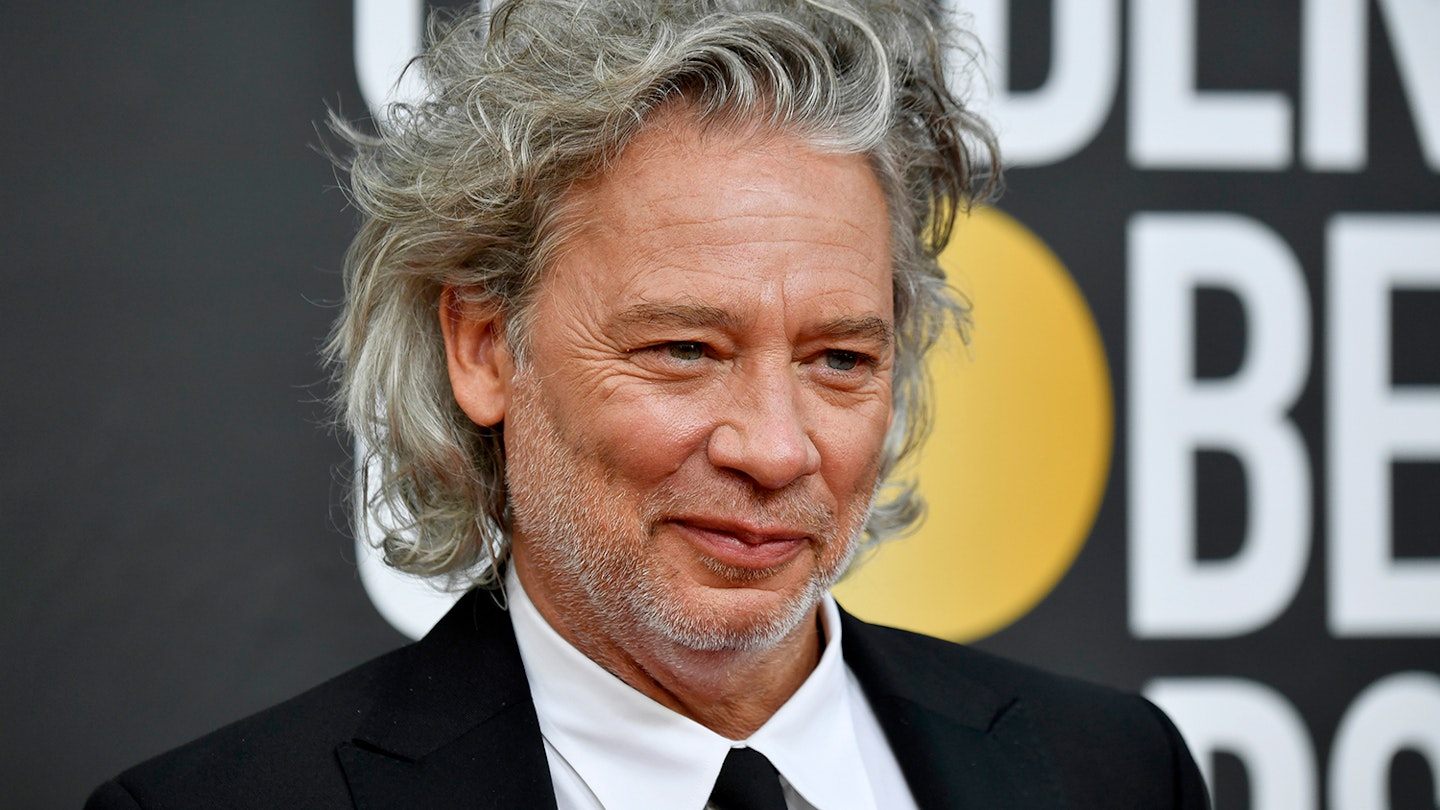 Director: Dexter Fletcher
Starring: Chris Evans, Ana de Armas, Adrien Brody
The Rocketman director reunites Knives Out stars Chris Evans and Ana de Armas in an action-adventure romance, penned by Rhett Reese and Paul Wernick – the writing duo behind the Zombieland and Deadpool movies.
Skinamarink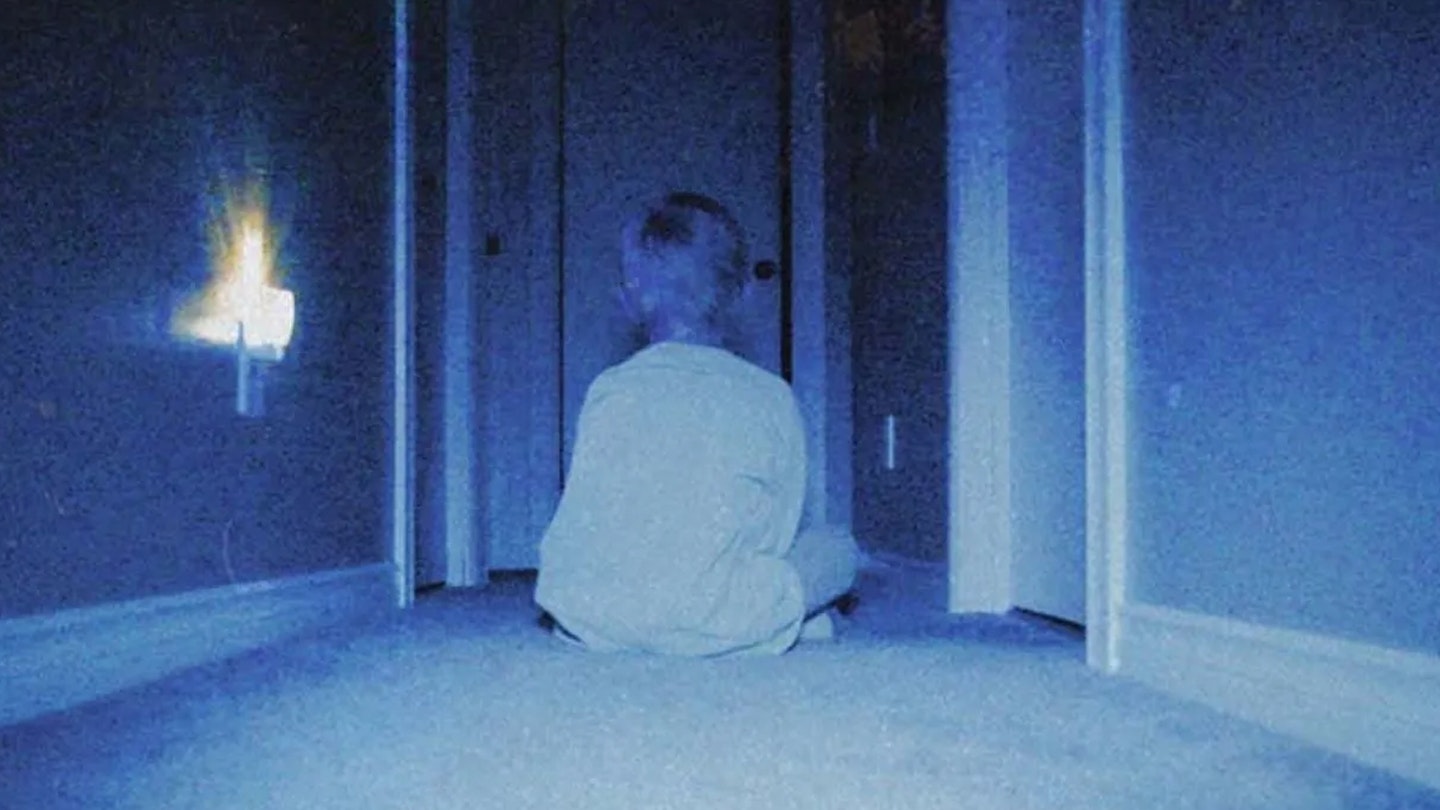 Director: Kyle Edward Ball
Starring: Jaime Hill, Lucas Paul, Dali Rose Tetreault
A super-small-budget horror hit from Canada hinges on a claustrophobic central concept: two children wake up in the night to find their father is missing – as are all the windows and doors in their home.
Infinity Pool
Director: Brandon Cronenberg
Starring: Mia Goth, Alexander Skarsgård, Cleopatra Coleman
The younger Cronenberg is back with more techy body-horror after stylish breakout Possessor. Skarsgård and Coleman play a wealthy couple whose sun-kissed vacation turns nightmarish after a horrific accident – are Mia Goth's mysterious Gabi unviels a whole other side to the seemingly idyllic destination.
Untitled 'Please Don't Destroy' Project
Director: Paul Briganti
Starring: Ben Marshall, Martin Herlihy, John Higgins
The comedy trio who rose up with their hilarious lockdown sketches ("My Shailene just went Woodley Mode!") and got snapped up by SNL are working on a feature project – as three pals who go off on a treasure hunt up a mountain.
Untitled Toho Godzilla Movie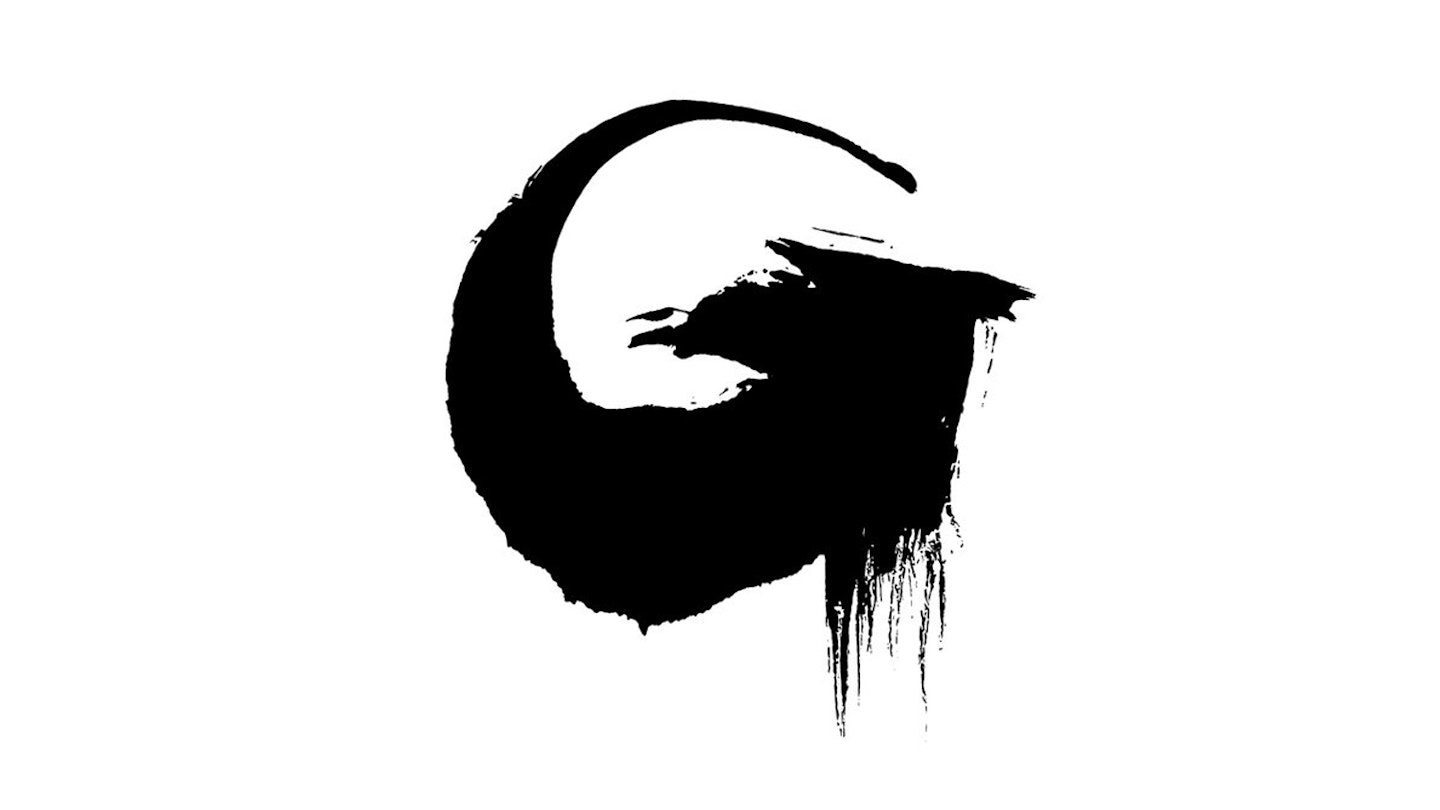 Director: Takashi Yamazaki
Starring: Unknown
The home of Godzilla presents a fresh outing from the ultimate movie monster – Toho's first since 2016's hit Shin Godzilla.
Heart Of Stone
Director: Tom Harper
Starring: Gal Gadot, Jamie Dornan, Sophie Okonedo
Comics legend Greg Rucka has penned the story (and co-written the screenplay) for a spy action-thriller, from the director of Wild Rose and The Aeronauts. Expect globetrotting action and a launchpad for a prospective new espionage franchise.
Murder Mystery 2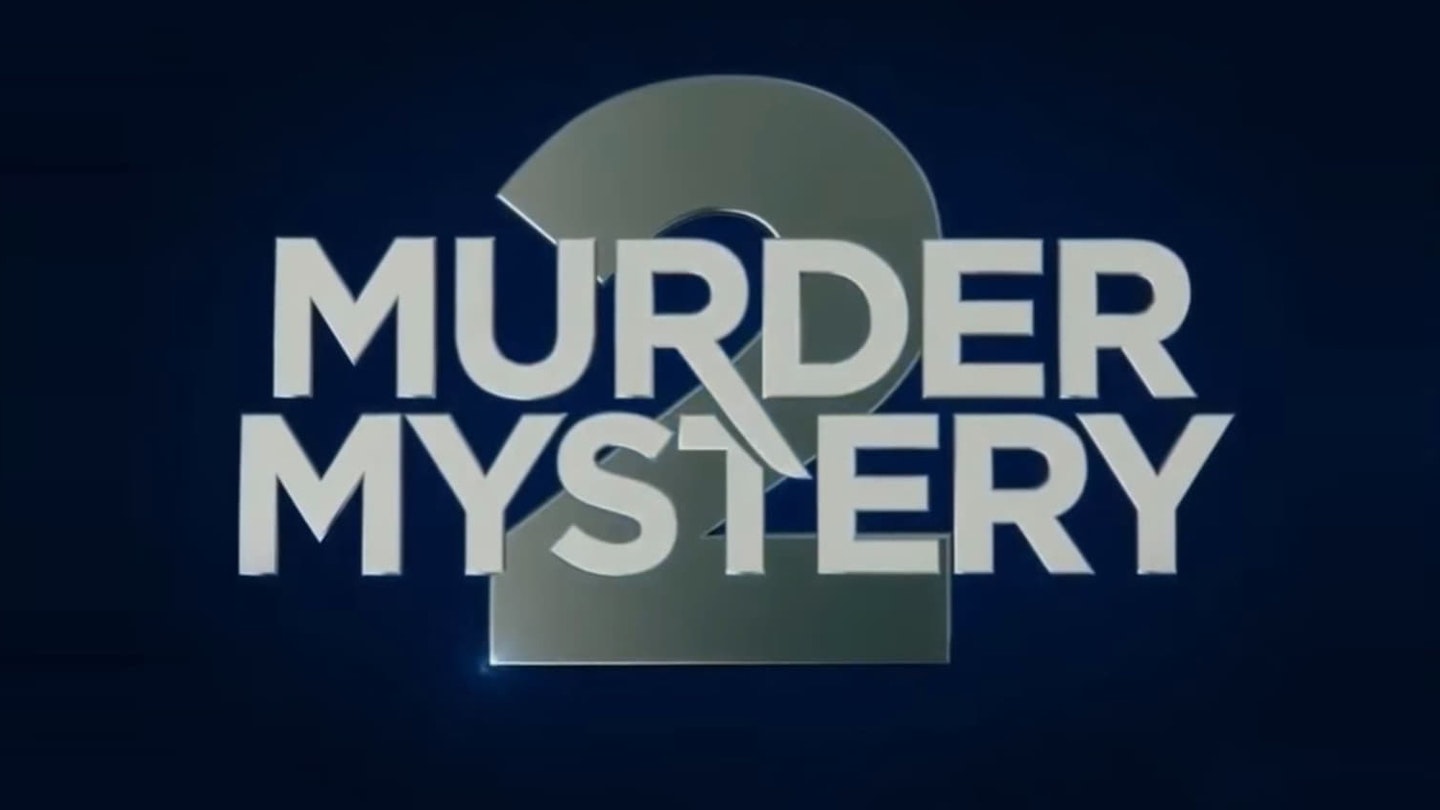 Director: Jeremy Garelick
Starring: Adam Sandler, Jennifer Aniston, Mark Strong
The stars and writer of Netflix's whodunnit comedy return (with fresh director Garelick) for another hit of silly sleuthery. For now, the particulars of the plot are a (murder) mystery.
Operation Fortune: Ruse Du Guerre
Director: Guy Ritchie
Starring: Jason Statham, Aubrey Plaza, Josh Hartnett
The much-delayed Guy Ritchie crime caper looks set to finally arrive this year – starring Statham as the extravagantly-named agent Orson Fortune. Take that in for a second: Orson Fortune! Along with his crew, Fortune recruits a Hollywood megastar for an undercover mission.
The Wonderful Story Of Henry Sugar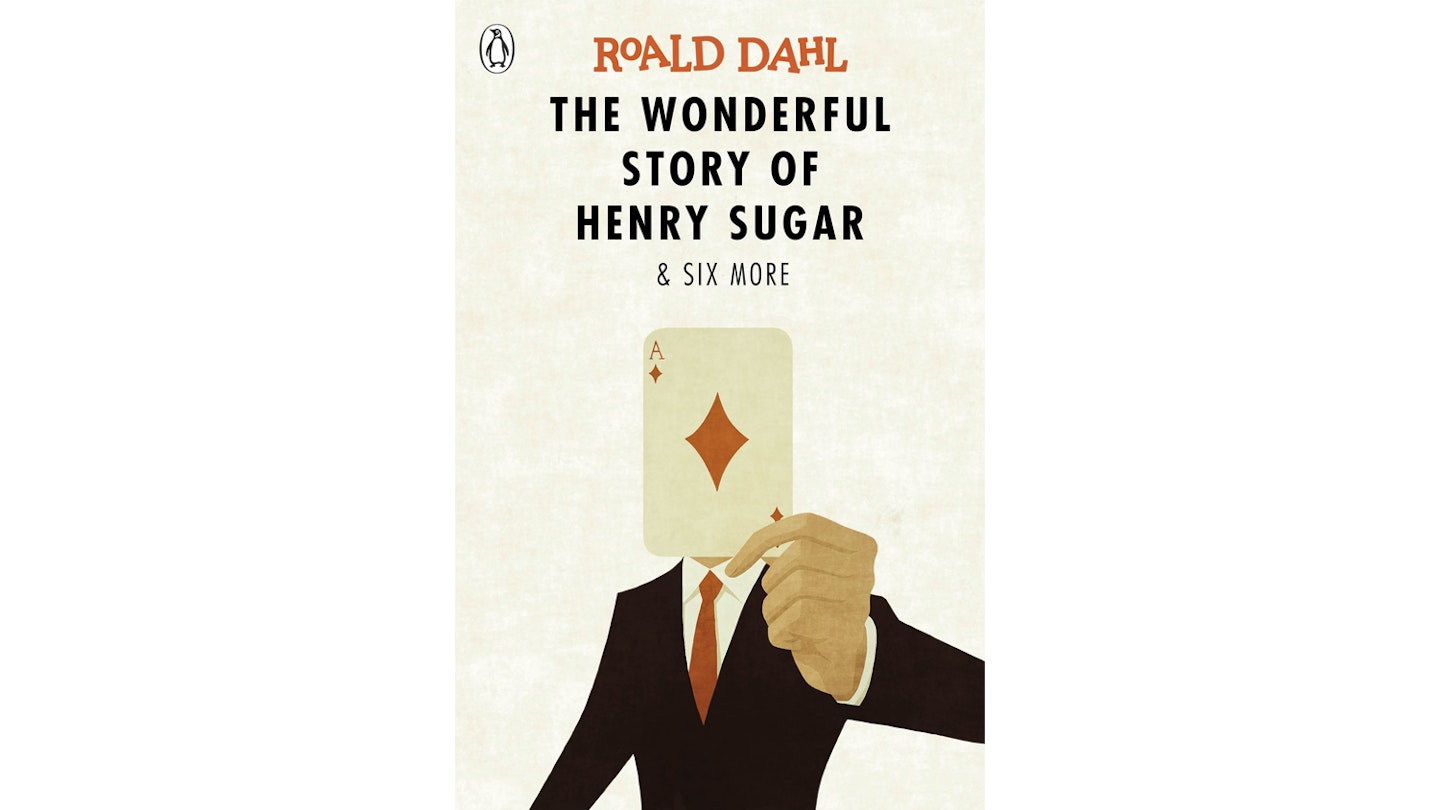 Director: Wes Anderson
Starring: Ralph Fiennes, Benedict Cumberbatch, Dev Patel
If all goes to plan, this'll be Wes Anderson's second film of 2022 – and it's his second Road Dahl adaptation, following Fantastic Mr. Fox. This live-action tale will be a multi-stranded story, in which Benedict Cumberbatch's Henry Sugar seeks a book that allows him to see through objects and predict the future.
Peter Pan & Wendy
Director: David Lowery
Starring: Alexander Molony, Ever Anderson, Jude Law
The acclaimed director behind The Green Knight presents his second live-action Disney reimagining (following his much-praised take on Pete's Dragon). With a title closer to JM Barrie's original tome and an atmospheric poster, fingers crossed for a thoughtful rumination on childhood, growing up, and pirates who have beef with crocodiles.