Spread the word, everyone: the BFI London Film Festival is officially back between 6 and 17 October, with real-life in-person screenings, major movie premieres, and some of the most exciting upcoming releases brought to screens not just in London, but around the UK too. After last year's online-only event, the LFF is returning with a full-strength offering, boasting a massive list of movies you won't want to miss. Haven't trawled through the entire official selection yet? Here's the Empire guide to some of the highlights you won't want to miss.
Learn more about the full line-up here and book tickets from 20 September at 10am.
The Harder They Fall
This year's opening gala is a particularly enticing one: a slick, cine-literate Black Western from British director Jeymes Samuel, boasting a killer cast: Idris Elba, Regina King, Jonathan Majors, LaKeith Stanfield, Zazie Beetz, Delroy Lindo. Yes, all in the same film. And it's produced by Shawn Carter – who you might know better as Jay-Z.
The Tragedy Of Macbeth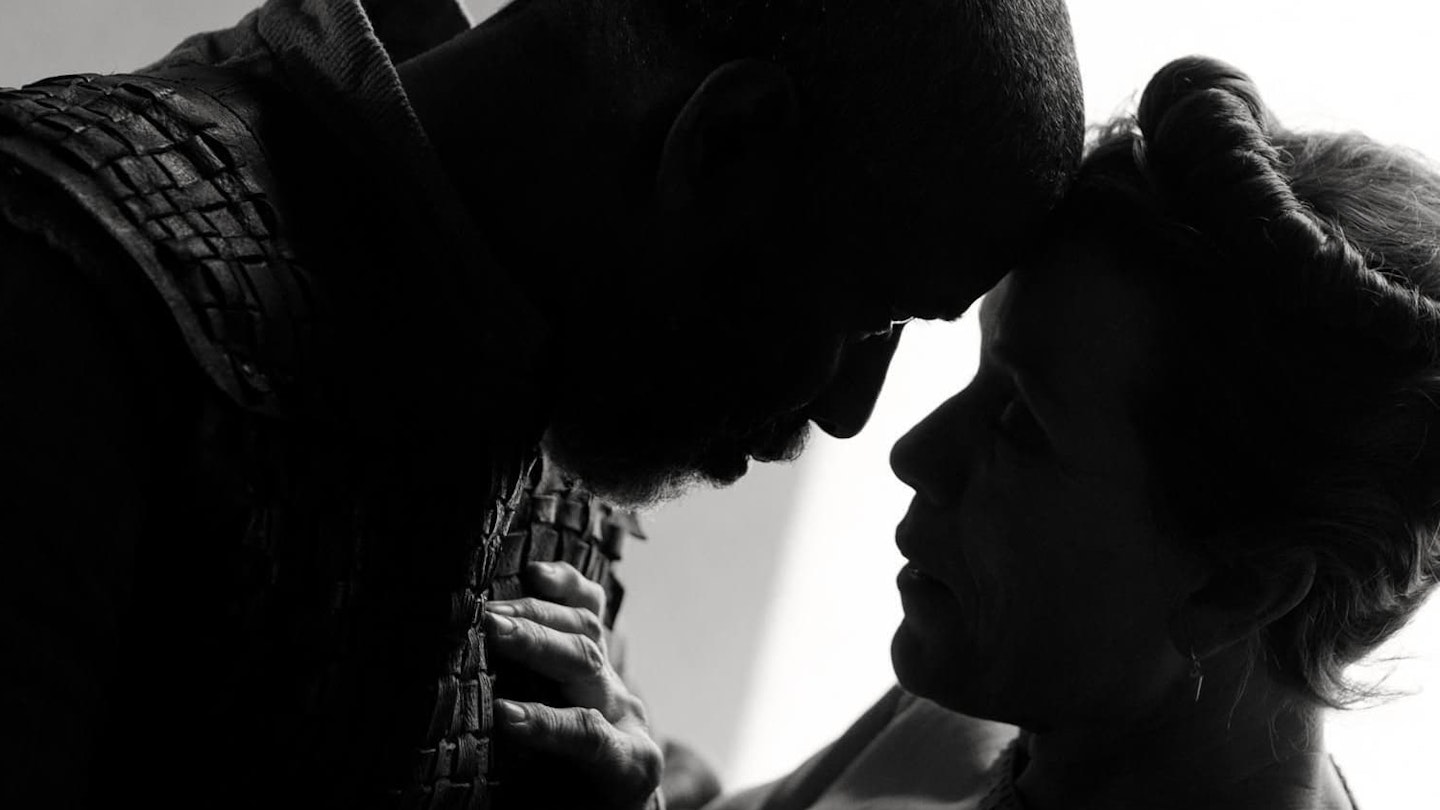 We all know the story of Macbeth by now – but what does a Macbeth movie look like when directed by one of the Coen brothers? In a rare solo film, Joel Coen is the writer-director behind this year's closing gala, with a take on the Bard that stars Denzel Washington, Frances McDormand, Corey Hawkins, Brendan Gleeson and more.
The French Dispatch
Wes Anderson's whimsical world is back in business in his tenth feature film – flipping through multiple stories set in France, presented through the pages of an American New Yorker-style magazine, with a sprawling cast that includes regular Anderson collaborators Tilda Swinton, Bill Murray, Owen Wilson and Frances McDormand, as well as Timothée Chalamet, Jeffrey Wright and Léa Seydoux.
The Power Of The Dog
Jane Campion is back in movie mode! In the 12 years since Bright Star, she moved to TV for Top Of The Lake and its follow-up series China Girl. Her return to cinema is a skin-prickling Western drama-thriller, starring Benedict Cumberbatch as intense rancher Phil Burbank who terrorises his brother, new sister-in-law, and her son (Jesse Plemons, Kirsten Dunst, and Kodi Smit-McPhee, respectively).
Benedetta
Nothing says Paul Verhoeven like the phrase 'lesbian nun thriller'. The shock-auteur's latest has sex, scandal and sisterhood aplenty as 17th century nun Benedetta (Virginie Efira) experiences divine visions and strikes up a love affair with fellow nun Bartolomea (Daphne Patakia).
Belfast
Stepping away from Shakespeare and fantasy blockbusters, Sir Kenneth Branagh writes and directs a semi-autobiographical account of childhood in 1969 Belfast at the start of the Troubles. Despite its monochrome cinematography, it looks to be a vibrant coming-of-age film with Jamie Dornan, Caitríona Balfe and Judi Dench in the cast.
King Richard
Will Smith stars as Richard Williams – a father living with his family in Compton who has grand plans for his two daughters, Venus and Serena, in the world of tennis. Acclaimed director Reinaldo Marcus Green is behind this one – and, as widely reported, if you stick around in the end credits you'll hear a brand new Beyoncé song.
Last Night In Soho
What, you thought Edgar Wright's ode to the London's neon-lit heartland district wouldn't play the LFF? His latest is a time-twisting psychological thriller, telling the intertwined stories of Thomasin McKenzie's modern-day fashion student Eloise and her swinging '60s singing idol Sandy, played by Anya Taylor-Joy.
The Souvenir: Part II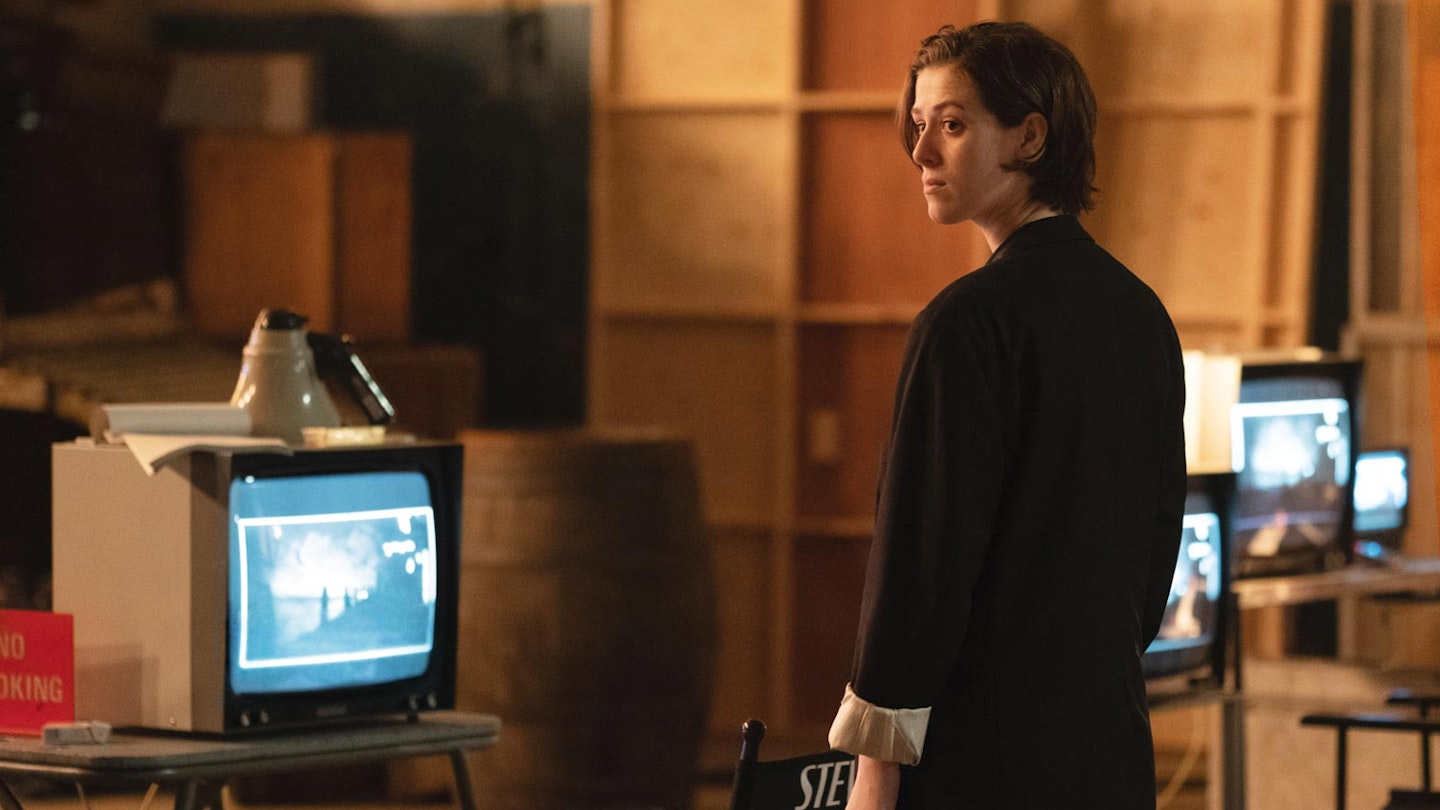 Joanna Hogg's The Souvenir was a captivating, deeply textural semi-autobiographical drama – and its follow-up continues the story of aspiring filmmaker Julie (Honor Swinton Byrne) depicting her growth as an artist at college, and the fallout from her disastrous former relationship.
Spencer
Kristen Stewart stars as Princess Diana, in a film from Jackie director Pablo Larraín. You don't need any more info than that to know this one is a seriously hot ticket.
Titane
Anyone who saw Julia DuCournau's coming-of-age cannibalism horror-drama Raw won't have forgotten that experience – and her follow-up is another wild, weird odyssey. Expect cars, chrome, carnage, and carnality in a genre-defying head-spinner that bagged the Palme d'Or at Cannes.
The Phantom Of The Open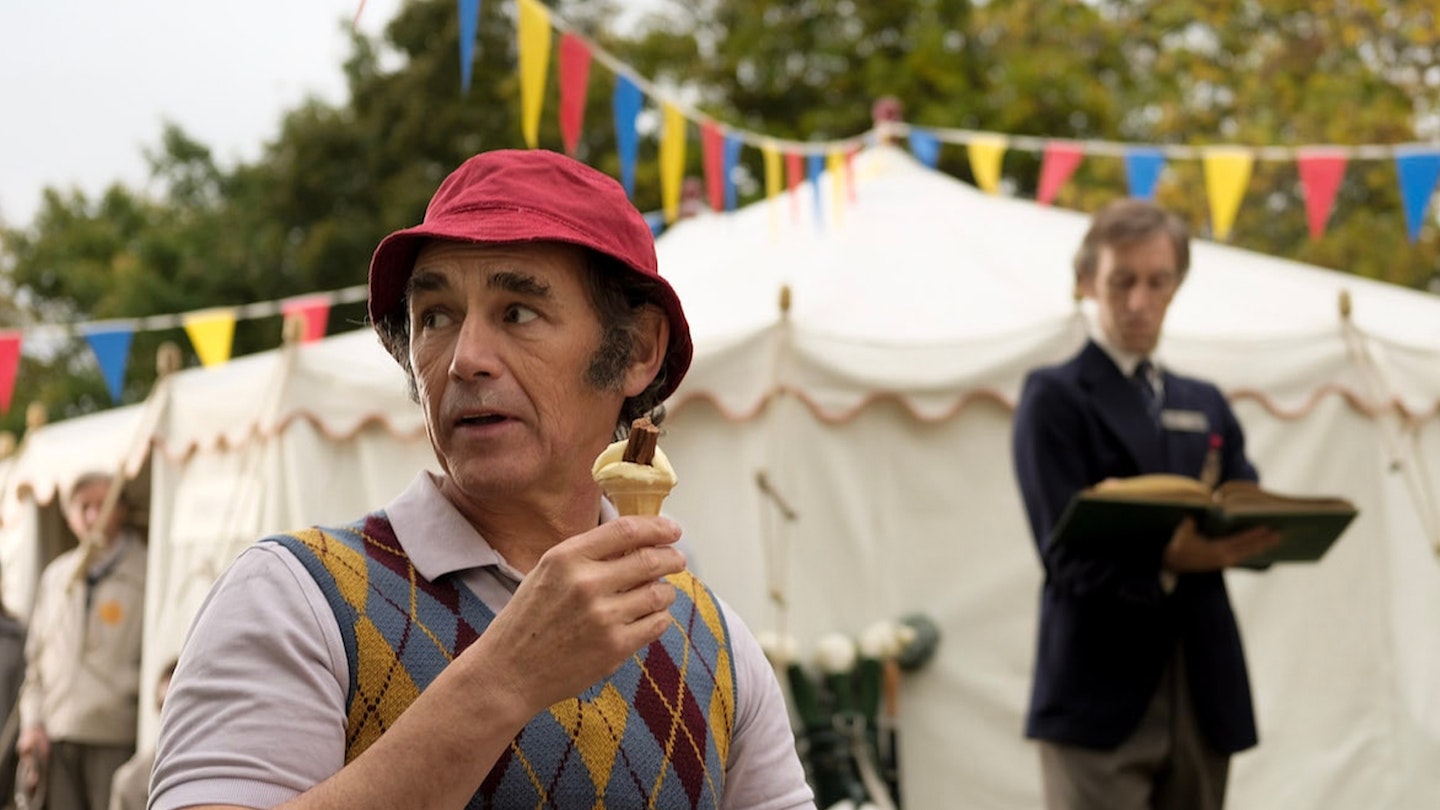 Make sure you snap up tickets to Empire's very own Special Presentation of Craig Roberts' latest directorial outing – a comedy-drama starring Mark Rylance as Maurice Flitcroft, the self-professed 'world's worst golfer' who gains entry to The Open in 1976. Also starring Sally Hawkins and Rhys Ifans, with a screenplay by Paddington 2 co-writer Simon Farnaby.
Belle
Anime master Mamoru Hosoda returns with a wild take on Beauty And The Beast – infusing the classic story with digital worlds, pop goddesses, monsters, and all kinds of dazzling imagery.
Petite Maman
Following her acclaimed masterpiece Portrait Of A Lady On Fire, French filmmaker Céline Sciamma returns with something smaller, sweeter, but just as powerful – a Hayao Miyazaki-inspired tale of childhood, mother-daughter relationships, loss, and the magic of friendship. A soul-enriching autumnal delight.
DASHCAM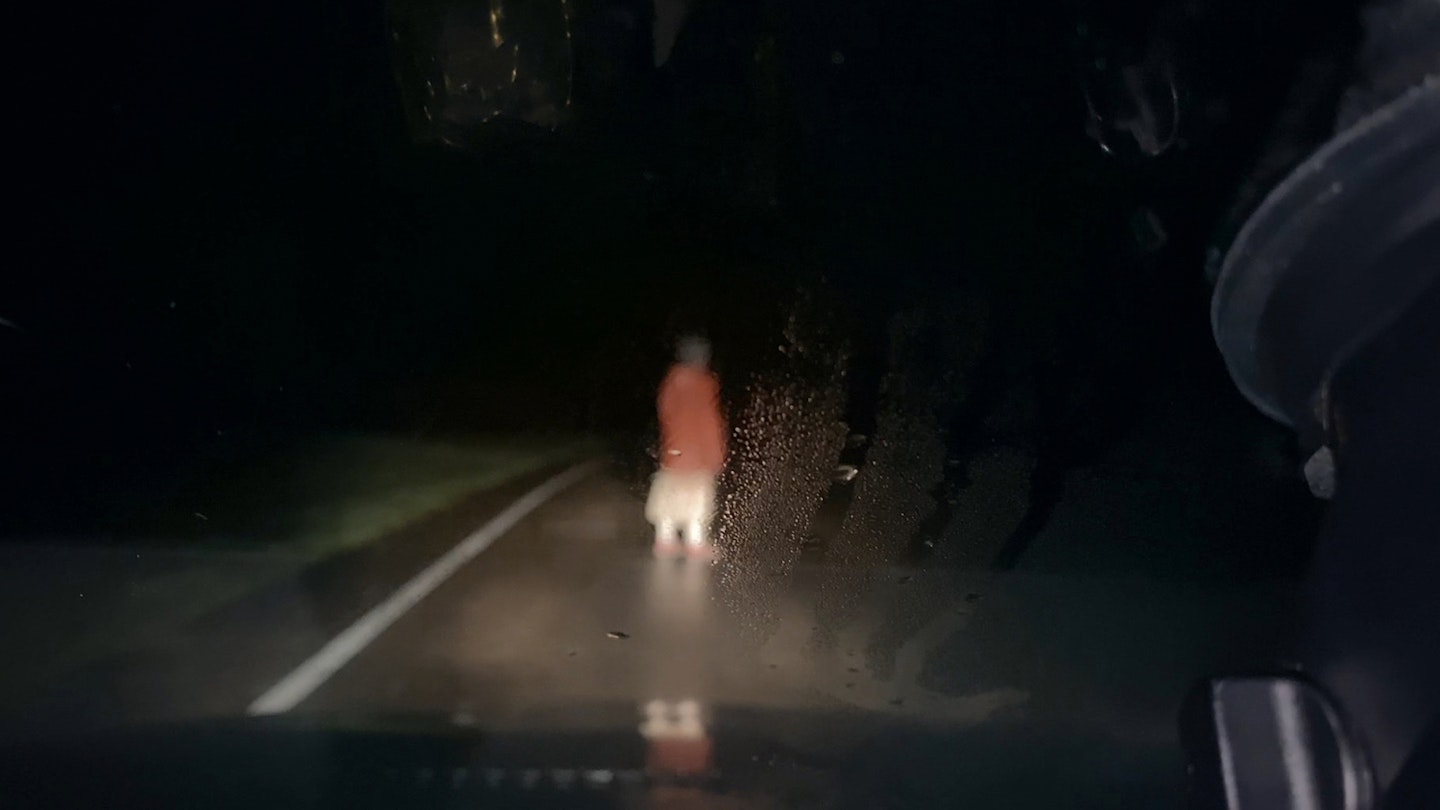 Among a flood of great horror movies in 2020, one stood particularly tall: Host, the 55-minute Zoom-horror that proved director Rob Savage and writers Jed Shepherd and Gemma Hurley as major talents to watch. Now, the trio returns with a similarly high-concept frightfest under the Blumhouse banner – clocking in with a sharp, succinct 77-minute runtime. Seatbelts on, everyone.
The BFI London Film Festival 2021 runs between 6-17 October, tickets on sale from 10am on 20 September. Find more information and the full line-up of films on the official website here__.