DC Comics and Warner Bros. opted to skip the usual Comic-Con presentation this year, which appears to have been a wise choice: the virtual Comic-Con@Home mostly failed to generate the usual big headlines, and this was a chance for the studio and its comic book company arm to dominate the news cycles with announcements about TV shows, games and, biggest of all, movies either in the works or on the way. Empire took it all in, and here are our 10 big takeaways from the event...
1. Milestone Returned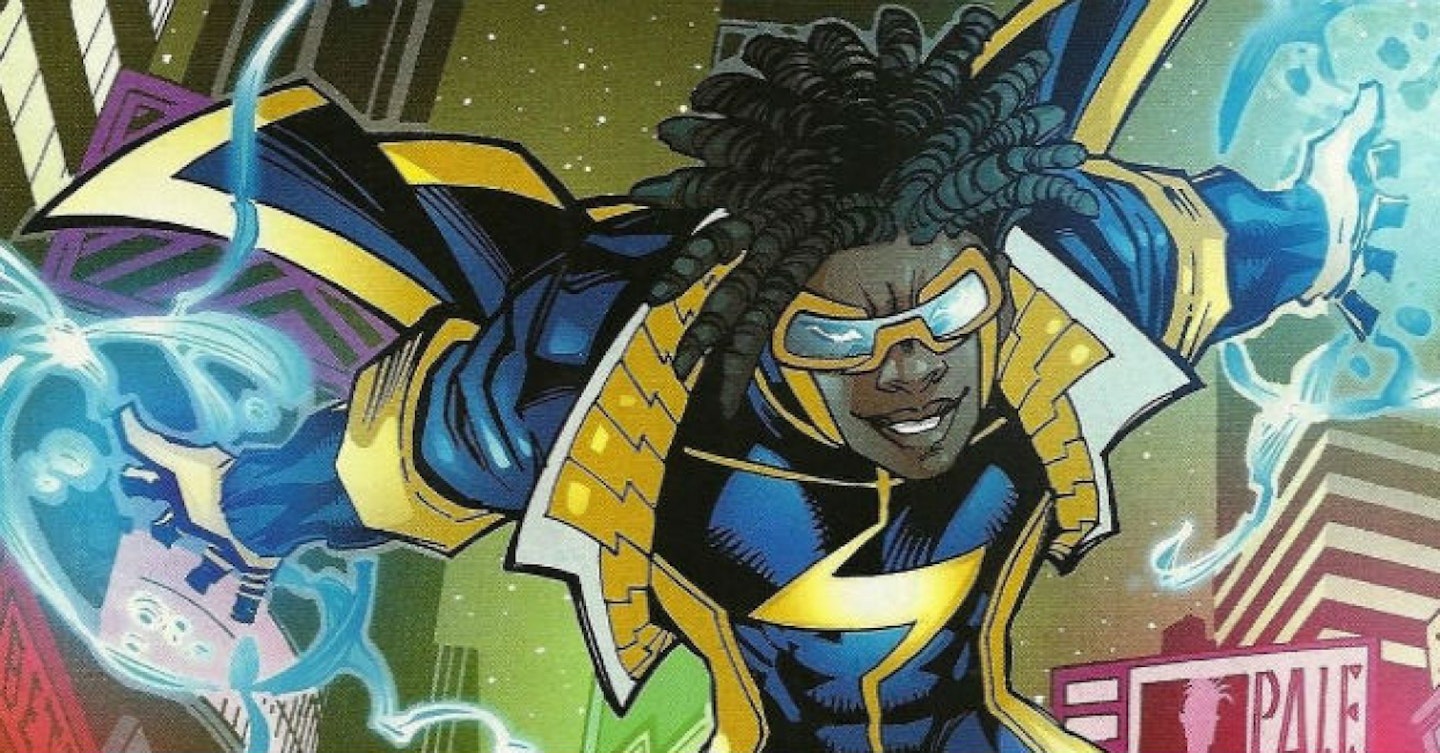 Milestone Media might not be the most familiar of DC's various imprints, but the team, who specialise in stories outside of the usual white, straight world, are back in a big way next year. Several of their titles are returning, and filmmaker Reginald Hudlin, who is now working with the company, announced that they're in talks for a movie based on the Static character. Static is the superhero alter ego of Virgil Hawkins, an African-American teen exposed to a mutagen gas during a gang fight which gives him electromagnetic powers.
2. Shazam!'s Sequel Announced Its Name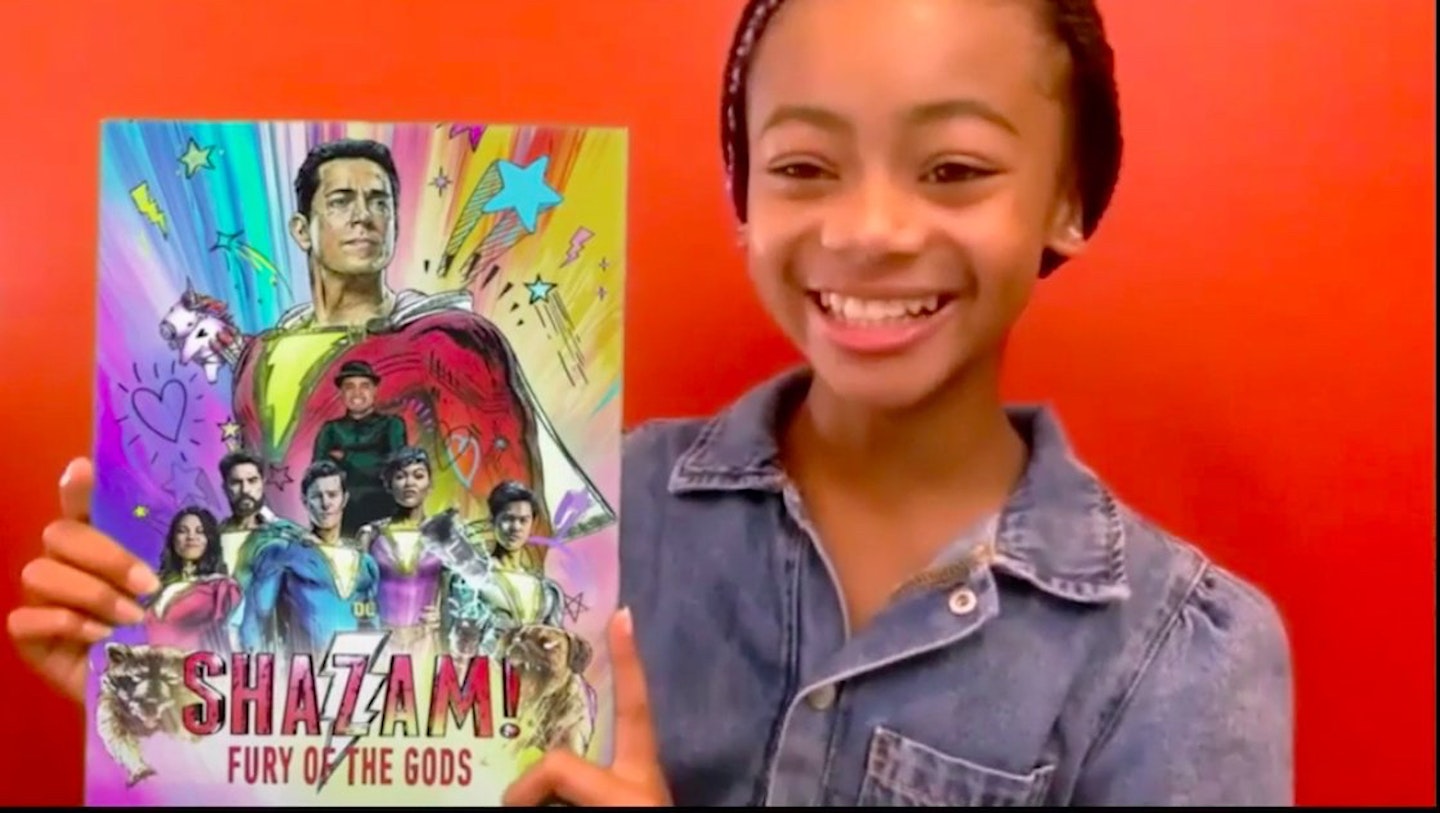 The panel for Shazam!, led by superhero himself, Zachary Levi, was a jokey, loose affair in which some of the cast (plus director David F. Sandberg) admitted that they couldn't really say anything about the follow-up to the 2019 original. And then, of course, came the reveal: the sequel is called Shazam! Fury Of The Gods. Make of that what you will.
3. Dwayne Johnson Unleashed Black Adam
Talking of Shazam!, one of his big bads, since spun off into his own titles is Black Adam. The Rock has been developing a film based on the anti-hero for a while, and he unleashed a first look at what it will look like. Admittedly, since director Jaume Collet-Serra has yet to shoot a frame, it was all concept art. We learned, for example, that Black Adam will come into conflict with Hawkman, Dr. Fate, Cyclone and Atom Smasher, and while most of the casting is still a mystery, Johnson talked to Noah Centineo, who will play the latter.
4. Zack Snyder Offered More Details On His Justice League Cut
The successful fan campaign to have the original Justice League director bring his vision to screens (albeit small ones) means that the mini-series version is on its way to TVs next year via HBO Max in the US as four one-hour chunks that will then be combined into one big experience. Snyder announced that he and his team are looking into ways to screen it outside the States, and dropped a trailer for the League, which certainly seems to be different from the one that landed in cinemas.
5. Aquaman's James Wan Talked About The Sequel's Tone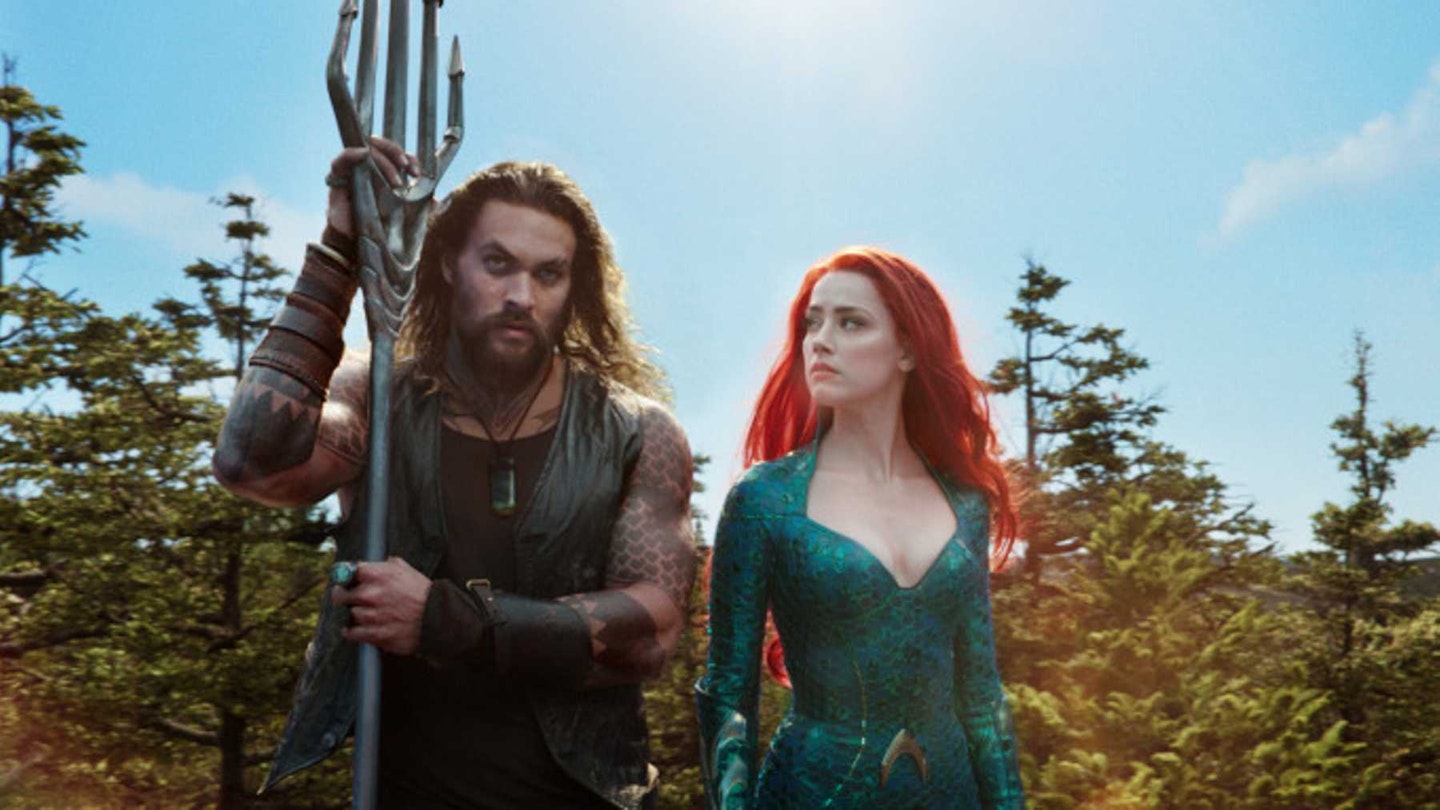 If Aquaman was known for anything, it was its out-there treatment of Jason Momoa's Arthur Curry and the watery kingdom he ended up leading. Octopus drummer? Horrific creatures? Patrick Wilson in a shiny suit? Pure madness that scored more than a billion at the box office. So, more of the same? Nope: Wan (who had Wilson along as part of his panel), announced that the sequel would be more "serious and relevant".
6. The Flash Got A New Suit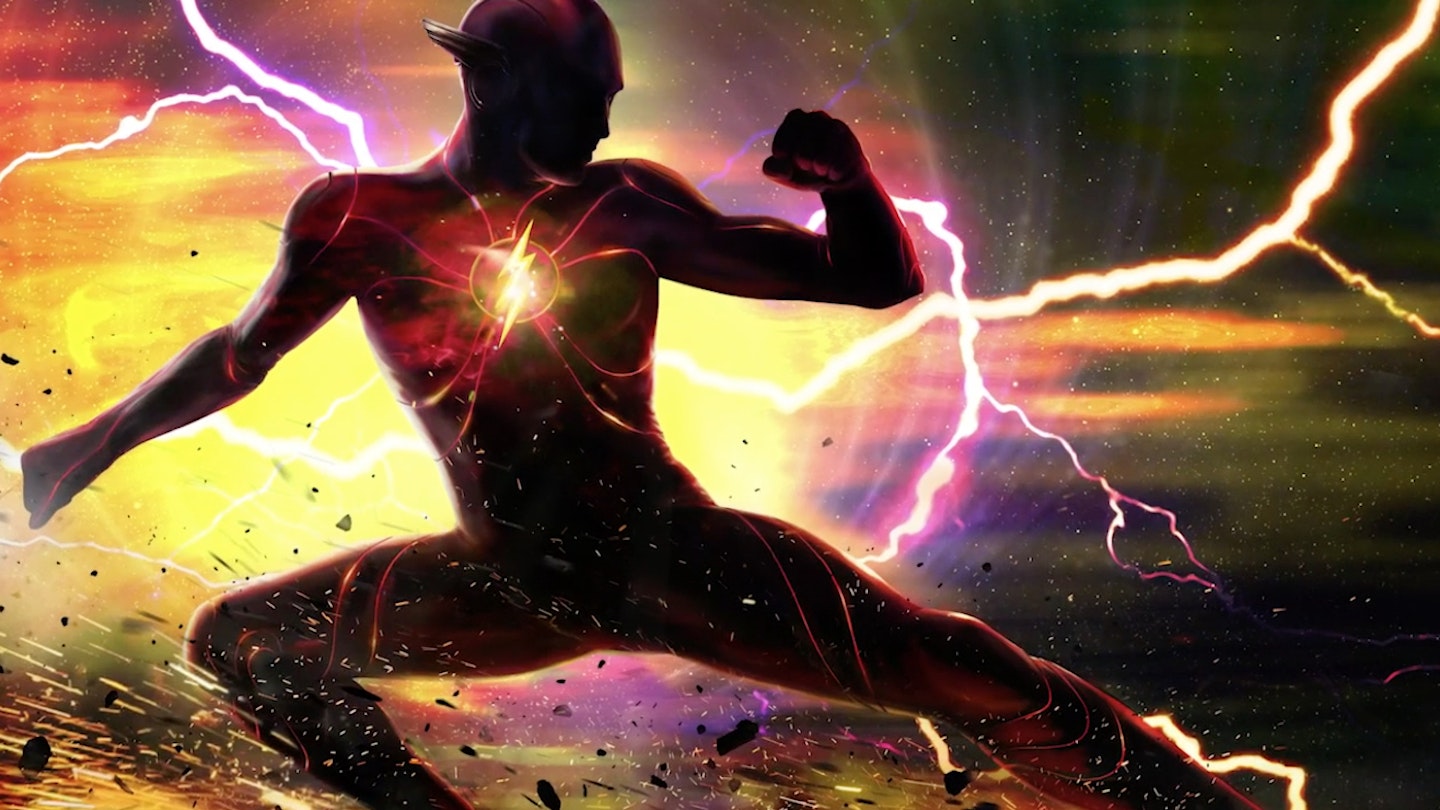 In this case, we mean the movie version – Ezra Miller – who will finally get his own standalone adventure. It's Andy Muschietti is the man finally dragging it out of development hell, and he, along with Miller, producer Barbara Muschietti and writer Christina Hodson, talked about the Flashpoint-inspired movie they're planning. Barry Allen, obsessed with saving his late mother, will use his quantum speed powers, causing a rupture between the multiverses. Cue an appearance from Michael Keaton's Bruce Wayne/Batman and news that our main hero will have a new suit, as designed and built by Wayne.
7. Neil Gaiman Dropped More Sandman Info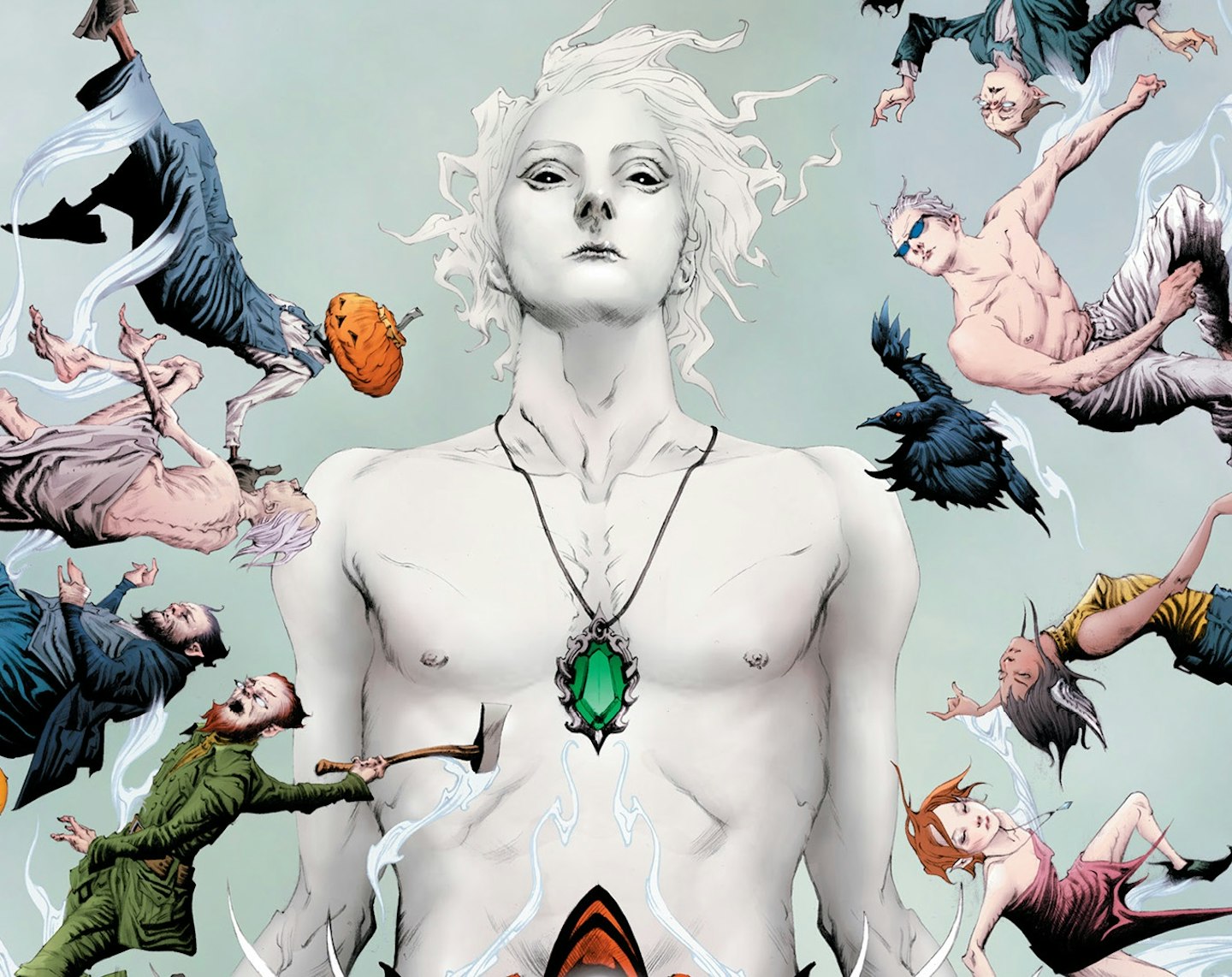 There has been much movement on the Sandman front. The venerable graphic novel series, published consistently for three decades, has already become an Audible audio series under the direction of audio adventure expert Dirk Maggs and Gaiman has a hand in a Netflix adaptation. Despite a pandemic-motivated shutdown, the series is back at the pre-production and casting stage, with Gaiman letting slip that the writers have been working on the scripts during the delay. Oh, and that while the story still starts in 1918 as in the comics, it'll be set in the current era as opposed to 1988.
8. James Gunn Revealed (Most Of) The Suicide Squad's Characters
Gunn had been keeping the character details of many of The Suicide Squad's cast a secret, and, with most of them present and correct, he released a reel revealing just that. And, in a rambling panel that included plenty of gentle jabs at Michael Rooker, there was also the chance to see some behind-the-scenes footage of the new film, a blend of 1970s war movies and Gunn's particular comedic sentiments, plus his love of the original Suicide Squad comics run.
9. Wonder Woman 1984 Put Out A New Trailer
Patty Jenkins' follow-up to her 2017 hit is much further along (read: almost finished) than most of her fellow filmmakers, so she had real footage to show off. Bringing (virtually, like all the panels) castmembers including Gal Gadot, Chris Pine, Kristin Wiig and Pedro Pascal, Jenkins debuted the new trailer for the film, full of more finished effects work and all the action you'd want.
10. The Batman Dropped A Teaser
"I'm vengeance"... And yes, Robert Pattinson's Batman certainly seemed to be. Though he'd only been able to film around 25% of the movie before Covid shut things down, Matt Reeves arrived at FanDome bearing a teaser that was effectively moody, gritty and yet still very Batman. Reeves talked about how his film will be set in Bruce Wayne's second year of being the Caped Crusader, still figuring out how best to tackle his corrupt city – and learning his seemingly squeaky clean philanthropist family might not be so morally upstanding. Citing influences such as Chinatown, Taxi Driver and The French Connection, he also explained how the villains – Paul Dano's Riddler, Colin Farrell's Penguin and Zoë Kravitz' Catwoman are all on different points of their own journey.