Over the last year or so, Bethesda has been quite the champion of the Switch, bringing both The Elder Scrolls V: Skyrim, and the DOOM reboot to Nintendo's hybrid console. The latest addition to this growing library of AAA software from the publisher is Wolfenstein II, but while its cheerily hyperviolent campaign to guide BJ Blazkowicz in liberating America from Nazi domination is translated in full, it's not quite as impressive a translation as its predecessors.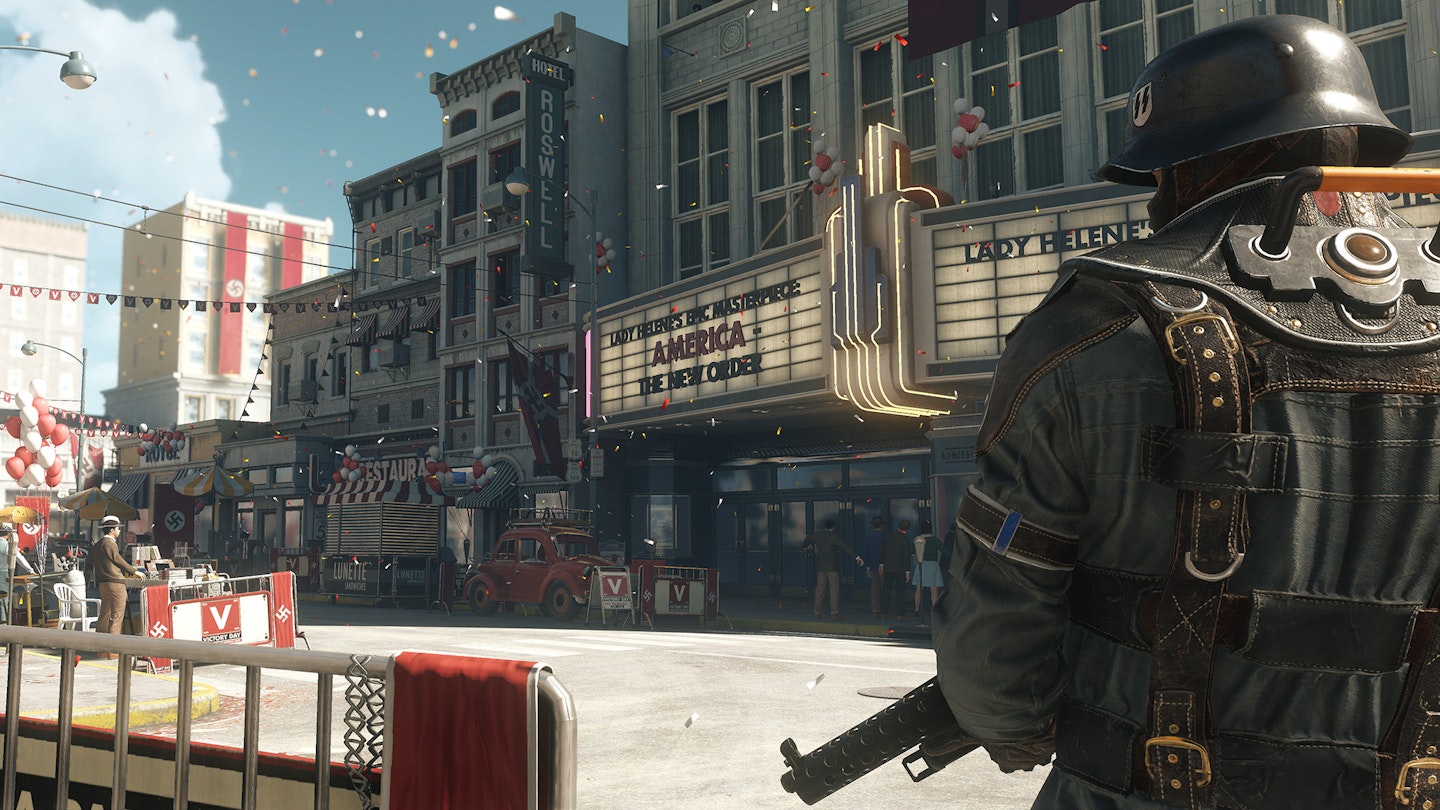 The port is handled by Panic Button, the developer behind the Switch's DOOM release, Wolfenstein II is similarly pared back to meet the restraints of Nintendo's less powerful hardware. That means the action runs at 30fps, with effects such as motion blur to ease the 720p presentation. However, it's undeniable that the Switch version looks significantly worse than the PS4, Xbox One, or PC releases, to the extent that characters almost look like wax figures in some scenes.
The Switch version actually benefits from a few modifications that are unique to the platform.
Thankfully, the visual trade off doesn't impact much on how the game plays. Wolfenstein II remains a prime example of brutal Nazi-exterminating fun, with all its insane weaponry, versatile mix of melee, range, and stealth combat, and over the top powers. Weapons still have a nice weight and sense of recoil to them – particularly the heavier, lumbering ones such as the LaserKraftWerk, which causes every step you take feel like an effort but makes up for it with a devastating stream of Nazi-incinerating plasma when fired.
While it lacks on the optics, the Switch version actually benefits from a few modifications that are unique to the platform, such as using the Joy-Con controllers for motion assisted aiming and controls. This can actually prove more accurate than merely using the thumbstick, allowing you to quickly target enemies with a twitch of the wrist. The diminutive buttons of the Switch controllers may take some getting used to though, either in tablet form or using the Joy-Cons independently.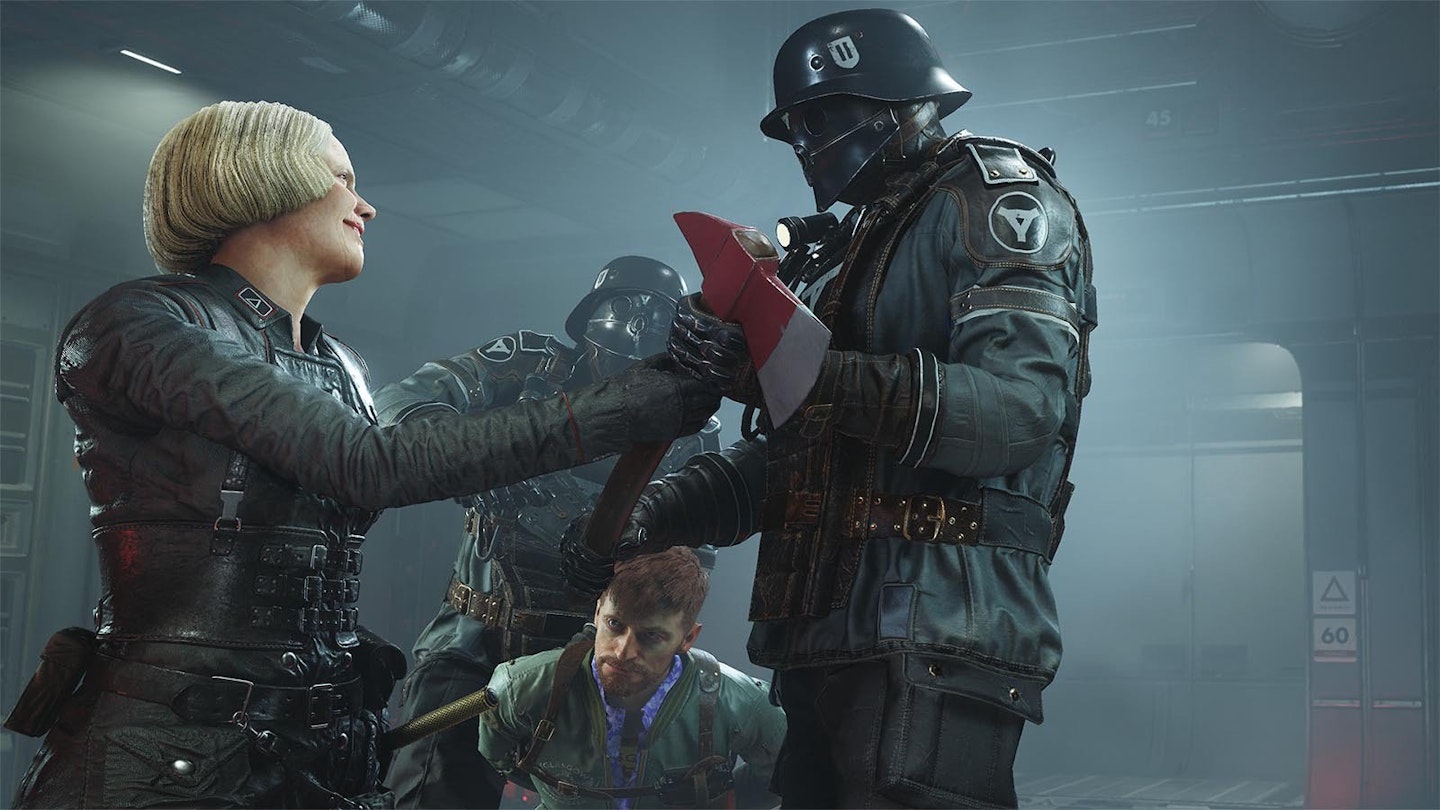 Despite the slash in graphical fidelity to the original release, it's still remarkable to be able to play the entirety of Wolfenstein II on the go. Nintendo adherents who've not played the first game the series may be a little lost (an opening recap does its best to bring players up to speed) but if you're looking for some cathartic Nazi-slaying both at home and away, this is an incredible achievement.