Unless you've been hiding in a basement, prepping for the apocalypse for the last year, you're probably familiar with PlayerUnknown's Battlegrounds. For the uninitiated though, the game, popularly known as "PUBG", has become a bit of a phenomenon among the mouse and keyboard crowd.
Sporting a simple, last-man-standing premise, the third-person shooter parachutes 100 players onto an open-world map, where they must then scavenge for supplies. Of course, while looting for guns, ammo, armor, and other gear, these desperate participants must also keep one eye over their shoulder, lest they end up a chunky pavement smear. As the clock ticks on each match, the map's playing field decreases, corralling any remaining survivors into an increasingly shrinking battlefield.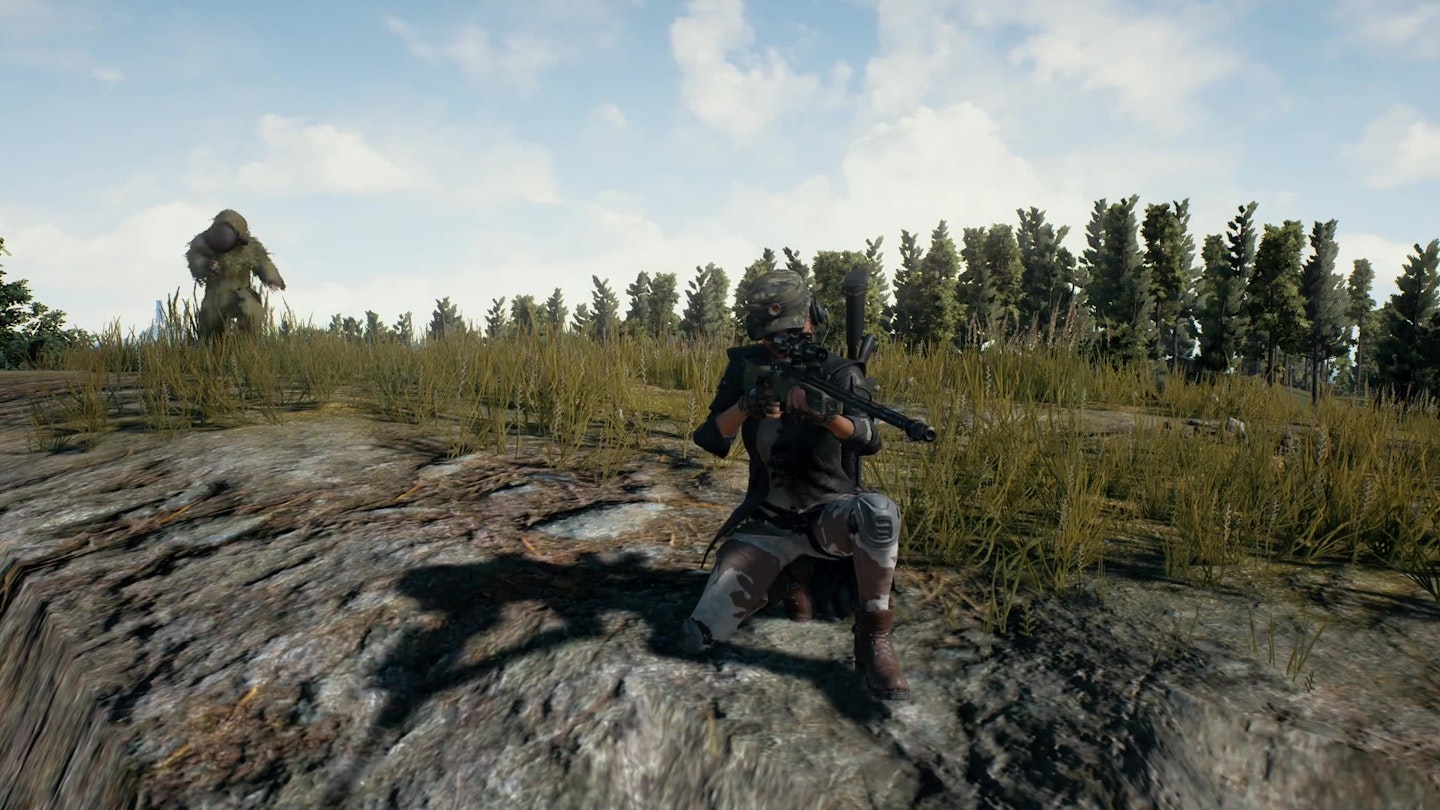 PUBG is riddled with fun-halting flaws.
This clever combination of elements makes for some extremely intense cat-and-mouse encounters: edge-of-your-seat scenarios that are largely retained in PUBG's recent Xbox One release. Spotting another player in the distance or hearing a lone shot ring out—after you've seemingly been all by yourself for most of the match—provides the sort of pulse-pounding thrills that will have you instinctively hunching in your chair and reaching for your gamepad's trigger.
Sadly though, much of the tension is often sucked from these potentially absorbing survival-of-the-fittest moments by the game's many glitches and shortcomings. The console port which, admittedly, is an in-progress "preview" version of the game, is riddled with fun-halting flaws, from clunky controls and a chugging frame-rate to a visual presentation that looks at least a generation behind.
Console gamers who just can't wait to find out what all the fuss is about—and are craving one of those coveted chicken dinners—may be able to overlook the game's many faults in favor of its solid core concept. For everyone else, however, we suggest holding off until this one's spent more time in the development oven.