Much like 2013's Metal Gear Rising: Revengeance, the latest installment in Konami's revered stealth-action series is more spin-off than sequel. As such, it also forges the franchise's familiar gameplay in favor of putting a fresh spin on the tried-and-true template. In this case, as the title suggests, it's a survival-focused affair.
Metal Gear Survive immediately presents a harsh world where players quickly learn – the hard way – that food and water shouldn't be taken for granted. Hunger can kill, while thirst drains stamina. Seasoned survivalists might find these mechanics familiar, but newcomers are in for a rude awakening, as managing these meters can be more frustrating than fun. Coupled with myriad tutorials, menus, and other learning-curve tedium, these punishing elements turn the game's first several hours into a real slog.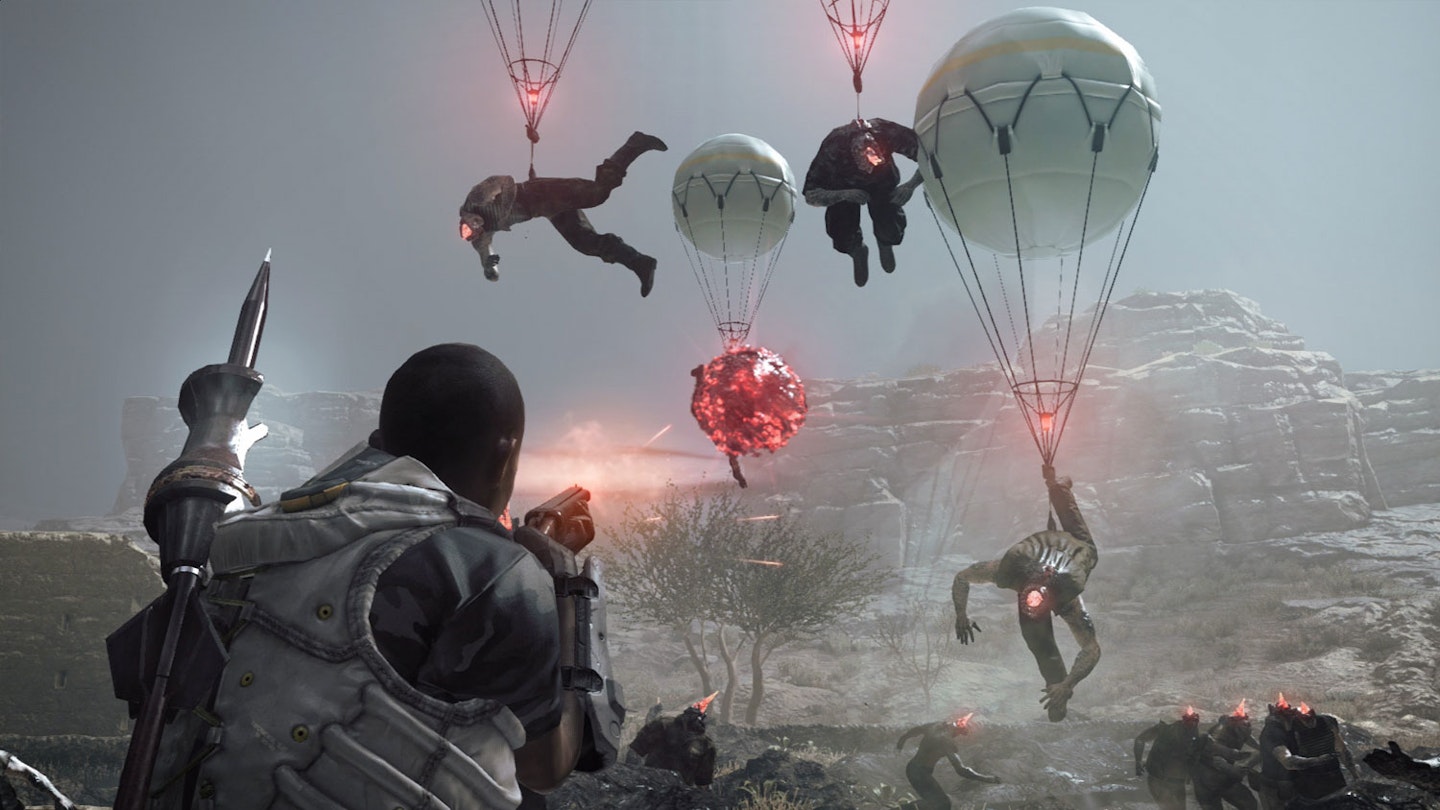 Players who brave Survive's brutal beginnings will discover a more satisfying, even rewarding, experience down the line. As the game progresses, so does its many systems and mechanics, yielding an addictive loop of gathering and managing resources, recruiting survivors, and building your base. Make no mistake, it's still a grind, but a surprisingly engaging one.
There's a decent survival game buried in this Metal Gear.
There's also zombie-like freaks, dubbed Wanderers, that can be taken down stealthily or aggressively depending on the gear you've acquired or crafted. Those craving more action can take on hordes of these creatures alongside friends in co-op missions, a moderately entertaining inclusion that ultimately feels a bit undercooked. The same can be said of Survive's story which introduces some promising but convoluted narrative elements that never really come together.
There's a decent survival game buried in this Metal Gear, but it's one that longtime series fans – new to the punishing nature of the genre – may not have the patience to discover. Those who do stick with it will uncover a meaty survival-focused adventure, albeit one that doesn't do much to differentiate itself from similar games in the genre.
If you're okay with trading stealth-action for strict resource gathering and item management, Survive's got your back. Those looking for the next great Metal Gear entry, however, would be better served by replaying The Phantom Pain.