Platforms: PS5
It doesn't take long for Marvel's Spider-Man 2 to demonstrate that two (web) heads are indeed better than one. Teaming up both Miles Morales and Peter Parker, this third entry (despite the title) in developer Insomniac's Spider-series lovingly captures the essence of what it means to be everyone's favourite wallcrawler — twice over. And while both characters are themselves struggling with balance — as all Spider-Men perpetually are — the equilibrium between their individual and collective stories here would leave even Thanos impressed.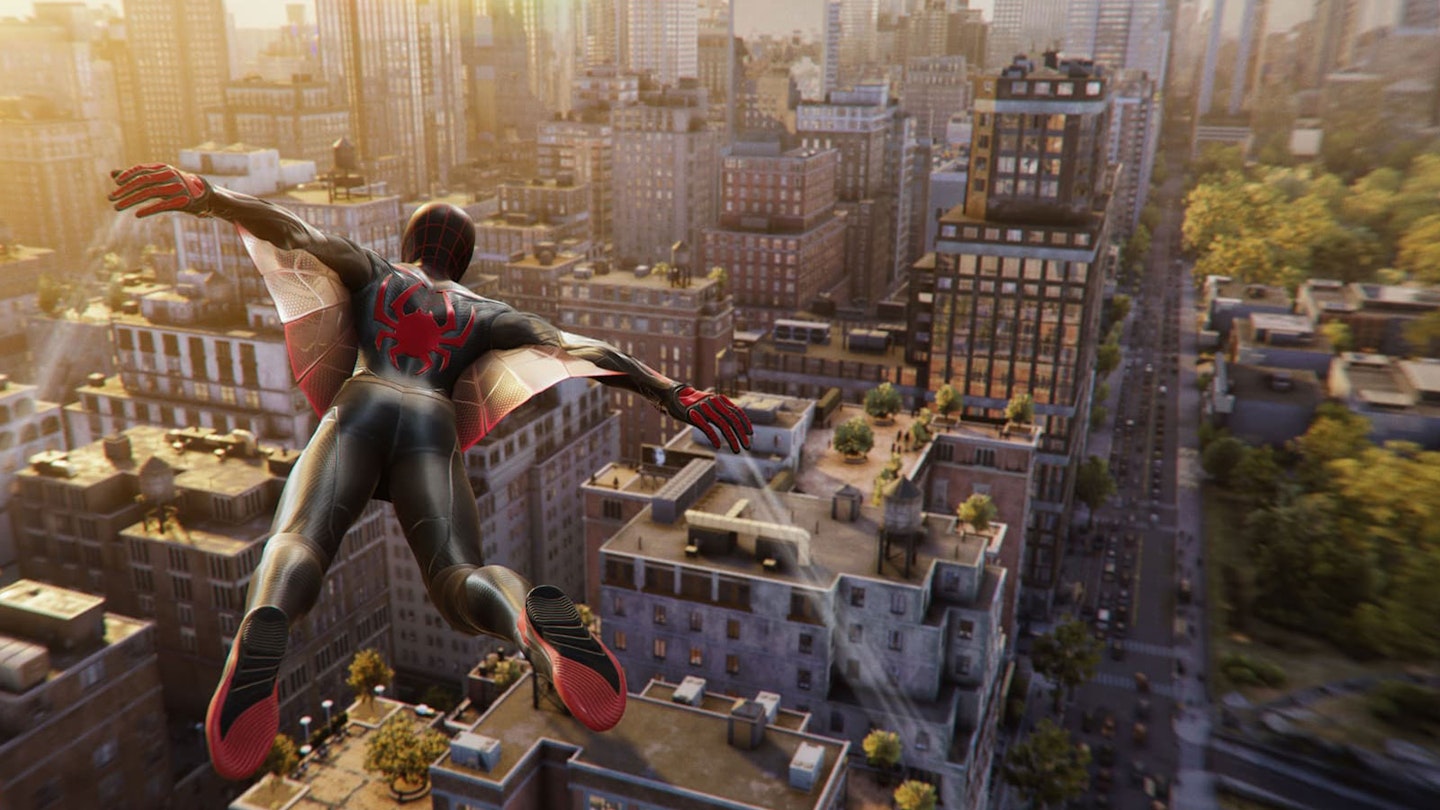 As is the case with many sequels, the story is weightier than its predecessors, with both Peter and Miles battling their darkest thoughts. While the latter has to deal with the re-emergence of his father's killer, Peter's worst impulses are amplified a hundred-fold by the arrival of Venom. Exactly how and why the symbiote transfers from its initial owner to OG Spidey is a discovery best left unspoiled, but the tension it creates between him and the significant people in his life – including a returning Harry Osborn – offers meaty, heartfelt drama and tension for multiple characters. Throw in the presence of Kraven, a formidable hunter who's taken to preying on Spidey's classic foes, and you have a narrative that isn't afraid to do entirely new things with its source material, leading to some genuinely shocking moments.
Whatever your preferred Spider superlative, it absolutely applies.
It also means there's a whole lot of Spider-style ass-kicking to be done, for which the game's combat has been fine-tuned to perfection. Spider-Man 2 establishes a better balance between gadgetry and special abilities for both Peter and Miles this time around, not to mention an all-new parry system. While the timing windows are fairly forgiving, you'll need to pay close attention to parry opportunities if you expect to emerge victorious, especially during the much-improved boss battles, which offer a far stiffer challenge than before. When mastered, though, the new mechanic brings a joyous sense of agility, speed and impact to fights — albeit one that changes slightly when Peter dons the Venom suit, which sacrifices quickness for raw power, letting you feel every bone-crunching blow.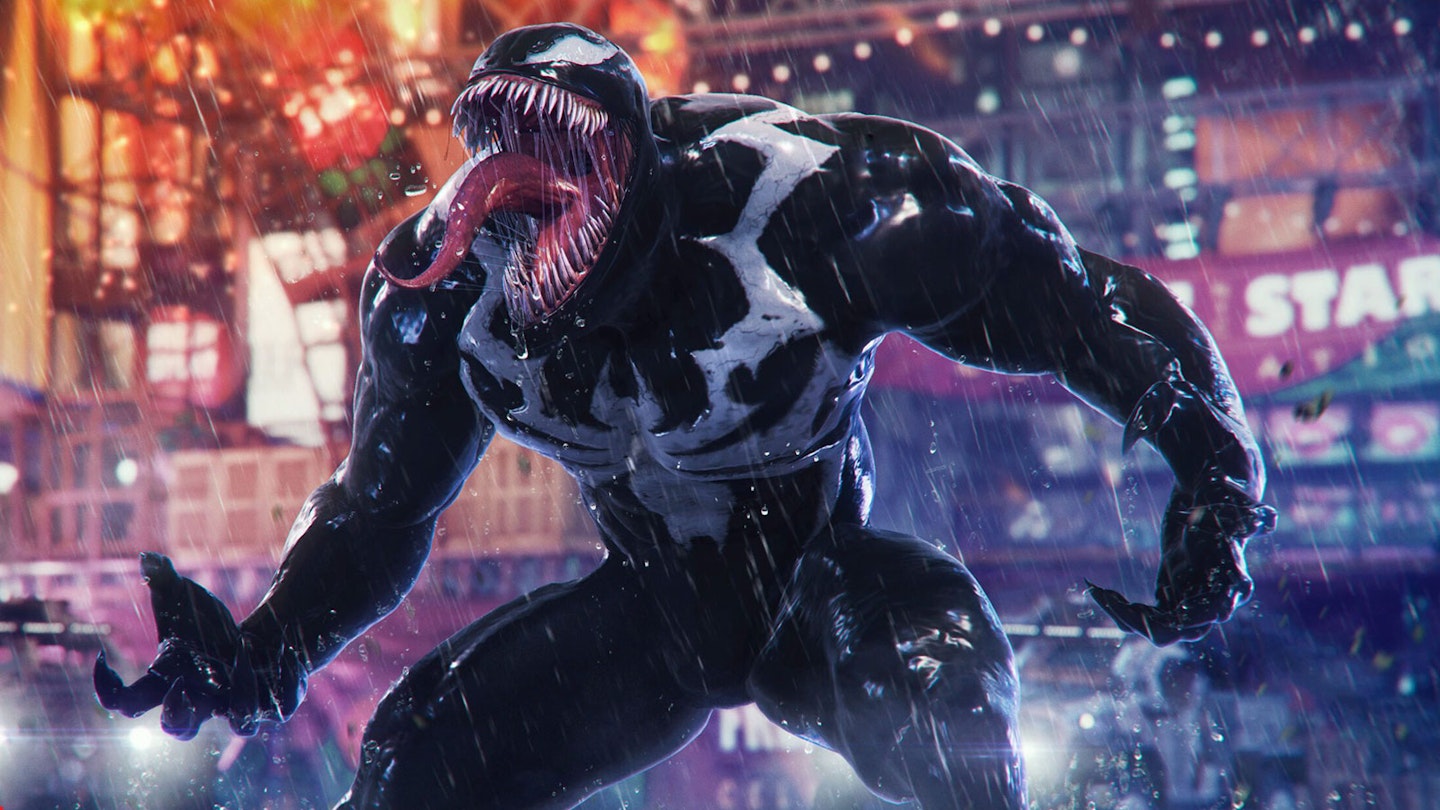 When you're not brawling with the ruffians of NYC, the addition of new Web Wings allows players to glide through the Manhattan air for a spell before needing to thwip up a fresh web-line. Combined with wind tunnels, the new wings make traversal of New York (newly expanded to include both Queens and Brooklyn) a slick and speedy breeze. Fast Travel is unlikely to be something employed often as web-sling-zip-wing-ing between story missions and secondary challenges soon becomes half the fun. There are side-missions aplenty to wing to as well, the best ones making excellent use of minor characters from both prior games — even Howard and his pigeons make an unlikely return.
If there is an occasional element of bloat – having to open Tech Crates stashed all over the city is one activity that sometimes feels like a chore – the sheer joy of web-slinging your way across New York's boroughs as one or the other of the game's Spider-Men makes this almost impossible to put down. From its bravura opening sequence to the epic but personal finale, via an engrossing assortment of side-missions, costumes and collectibles that reveal clever nods to Spidey's storied history, Spider-Man 2 cements this franchise's status as the current king of comic-book games. Amazing, Spectacular, Superior, Astonishing — whatever your preferred Spider superlative, it absolutely applies.