The Mario Tennis franchise may not be one that generates as much anticipation as the others revolving around the moustachioed plumber. But past entries have been solid enough, offering arcade-style tennis action featuring Nintendo's familiar cast of characters. Now Nintendo's racket saga reaches the Switch, in the form of Mario Tennis Aces.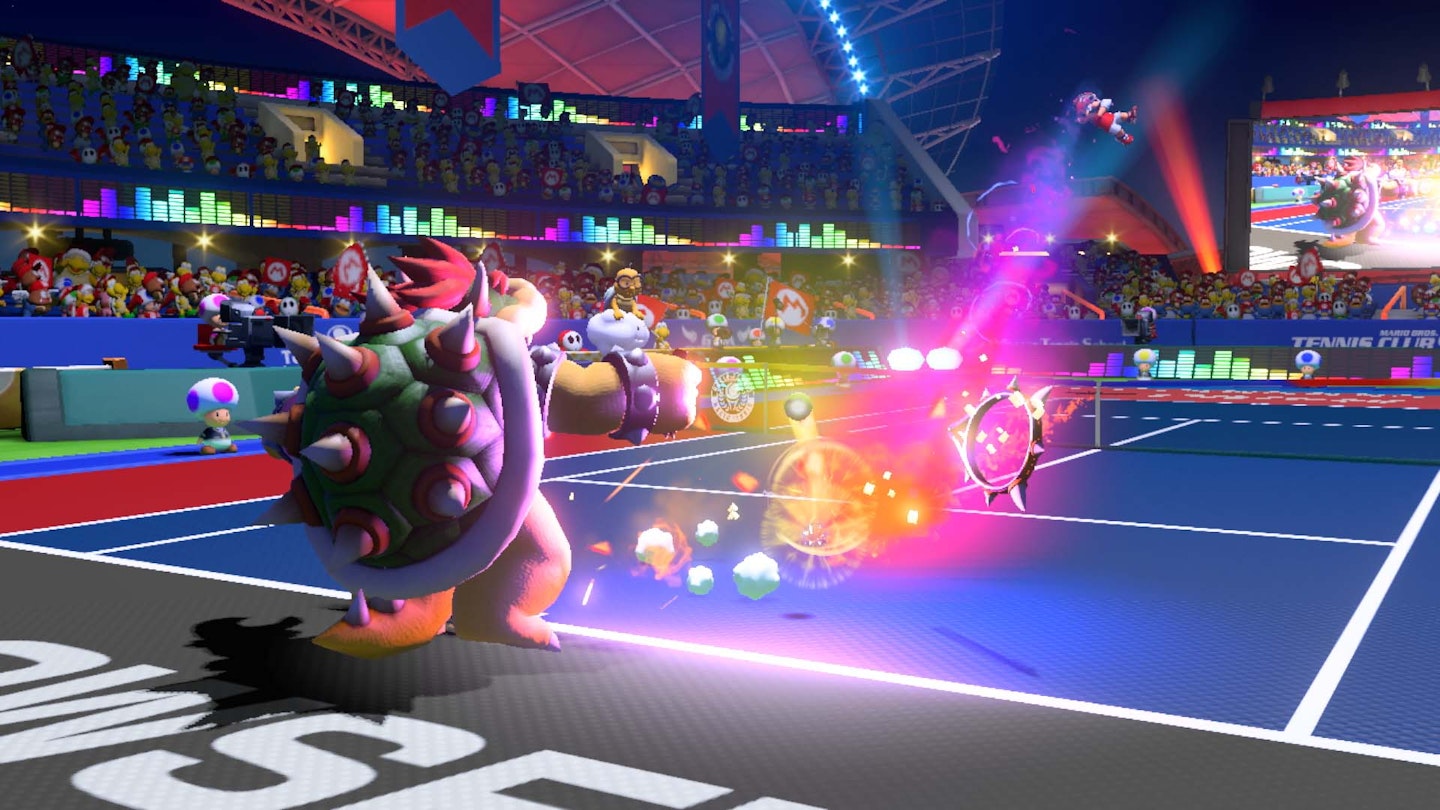 With Aces, Nintendo has managed to take a tennis game and fashion it into a surprisingly coherent entity, which – somewhat unbelievably – has more than a hint of RPG to it. And while its arcade-style gameplay may leave tennis-purists scratching their heads, it contains a number of clever devices that make playing it an absorbingly tactical experience.
Adventure Mode, which is long and, although obviously tennis-based, offers some impressively diverse gameplay experiences. Proceedings kick off with Mario and co playing tennis in a tennis-mad kingdom. The dastardly Wario and Waluigi discover a cursed racket which has the power to destroy the whole kingdom, so Mario and friends must comb the kingdom for five Power Stones to stop them falling into the baddies' hands.
Somewhat unbelievably, it has more than a hint of RPG to it.
Which, in practice, involves roaming through five areas of the kingdom, playing tennis on bizarre courts, tennis-based mini-games and even participating in tennis-based boss-battles. An RPG mechanic comes into play as Mario's quest advances: after every game (successful or otherwise), he levels up, bringing small but useful boosts to various attributes such as power and agility.
The initial mini-games focus on teaching you various aspects of the control system, which is more complicated than you might imagine when you look at the game's cartoonish graphics, but contains a huge amount of depth. There's plenty of control over shot-type – different controller buttons and joystick modifiers let you impart top-spin and slice, or play lobs and drop-shots. Then there's the Zone Shot, which is hugely powerful, and triggered by reaching a star that appears on the course and pressing the right-trigger, before quickly aiming when its animation starts.
The mini-games that you encounter in Adventure Mode are great – so much so that you may well find yourself returning to them. You might, for example, have to smash a set amount of Piranha Plants within a set time by hitting fireballs back at them, or firing balls past an opponent without letting him hit them more than twice. All manner of hilarious court-obstacles abound, such as a pair of mirrors which swallow a ball, teleport it to the other mirror and fire it back.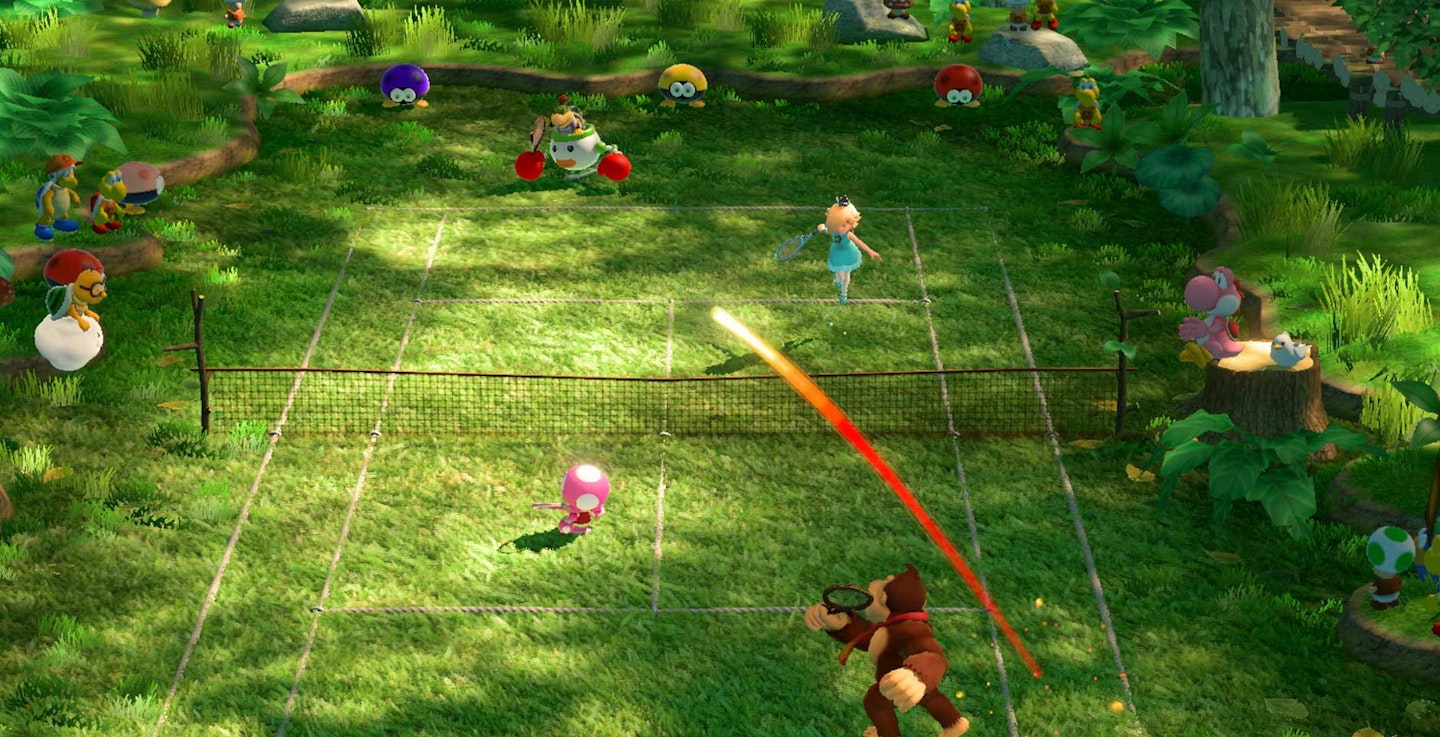 You can also play by wielding a Joy-Con like a tennis racket, but in doing so, you lose some control over your shots: the Joy-Cons will detect top and back-spin and so on, but things like Trick Shots and Zone Shots fall by the wayside. It does provide a throwback to Wii-style gameplay, however. And there's a Simple Rules option which removes Trick Shots, the energy gauge and breakable rackets, essentially bringing back old-school Mario Tennis.
Mario Tennis Aces is a much better game than you might think – it looks like a bit of fluff, but it has real depth to it, not to mention a really meaty and engrossing single-player mode. And if you get deeply into it, there's every chance that, like Splatoon 2, it will breed a healthy e-sports community, which will give you a shot at sporting stardom. It isn't the most essential of Switch games, but anyone who plays it should find it deeply enjoyable.