The Forza Horizon series has always been the more accessible arm of Microsoft's racing franchise, from its simpler controls to its more approachable, affable set up of a touring racing festival. With the emphasis on good times, open roads, and a variable set of races – including stunt challenges, street races, and dirt rallies – the Horizon games have always felt like more of a party than the more authentic simulator experience of Forza Motorsport.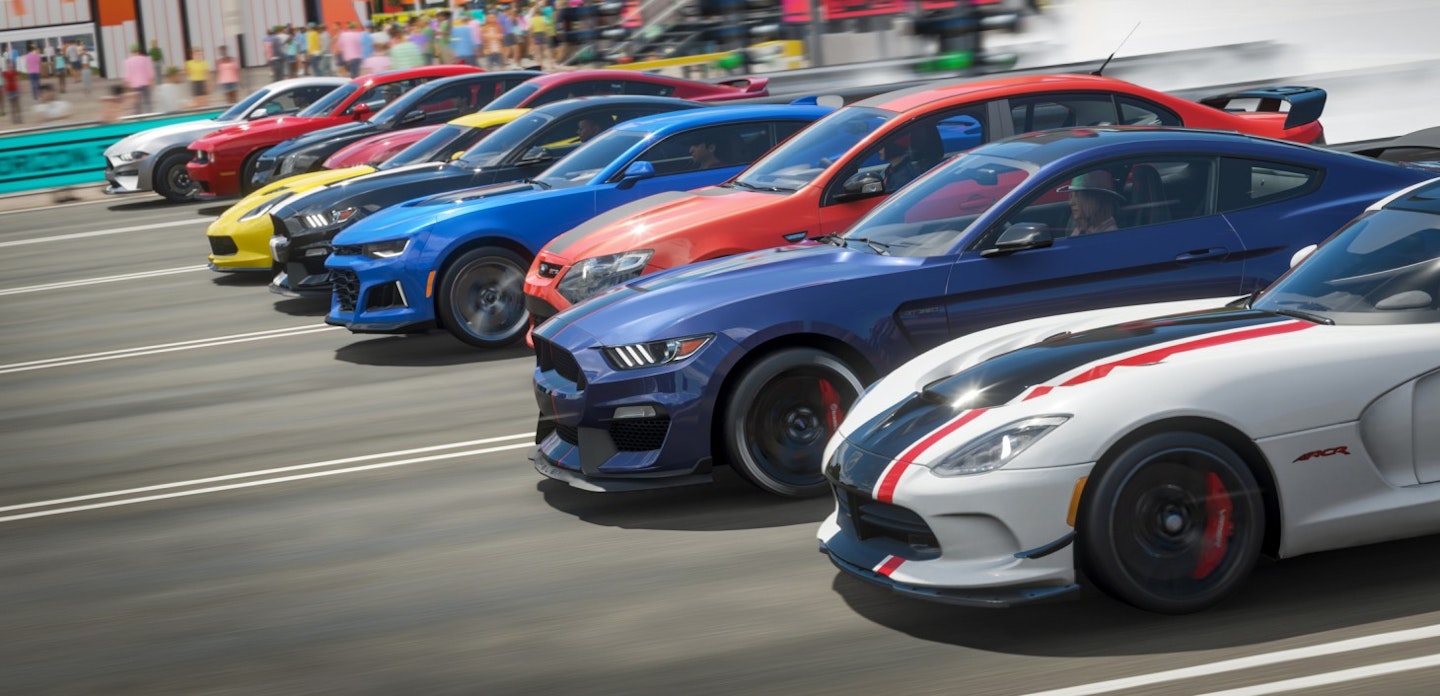 For its fourth outing, Horizon brings the festival to the UK, or rather an ostensible impression of it. The map, while vast, allows you to drive from the depths of some nebulous English countryside to Edinburgh city centre in a matter of minutes, all without ever hitting the M6. Yet this fairy tale vision of the UK somehow manages to be the series' best location to date, with the action shifting across seasons, bringing with it environmental changes which totally change how each race plays.
It's more than cosmetic, too. Winter coats the landscape in frost, making grip tougher to maintain or freezing over lakes to make new areas available, while wetter spring and autumn lead to unpredictable terrain and variable conditions that can change mid-match. Aside from a scripted intro to the game, racing to the festival starting grid as the seasons change on you, Horizon 4 does a good job of introducing you to the trials of each setting, building your confidence and skills through summer races before unlocking the trickier months and climates.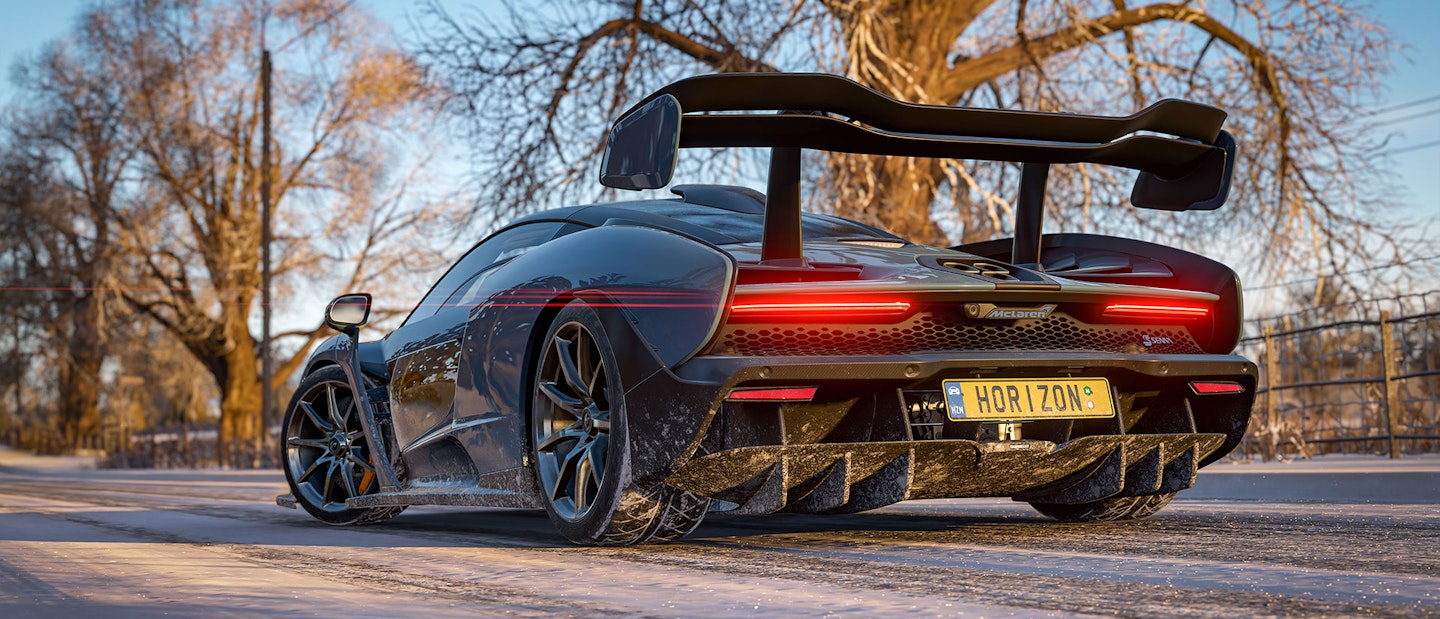 Whatever the weather, this is a racing game centred on fun first and foremost, rather than mechanically raising through the ranks. While each of the race classes favours a certain type of vehicle – off road tracks warrant a rally car, street races a speedster, and so on – Horizon 4 doesn't ever hold you to it. Rock up for a rally in a supercar, and the rest of the grid will be populated with similar motors, allowing a relatively fairer competition.
Easily the best the series has seen so far.
Not that you'll be short of cars to pick from – Horizon 4 packs in more than 450 licensed vehicles, including 10 cars from the James Bond films in the Ultimate Edition. While the game is mostly set up to jump in any motor that takes your fancy and zoom around, it does take a page from its po-faced Motorsport sibling. There's a staggering amount of customisation you can go into for the cars here, modding everything from balance and alignment to colour scheme and license plates.
Perhaps best of all, there's no real pressure, or any of the exacting precision Motorsport demands of players. Past a few starting races, you can even ignore what little structure there is, and instead explore the gorgeously realised world, listen to the radio stations (covering everything from classical to drum and bass, all with professional DJs recording between tracks), and just chill out as you drive around. You'll even earn experience for this, pulling off mini stunts as you race about. And, when you do want to get back into the core race challenges, fast travel boards mean you're never too far in the open world from one of the starting points.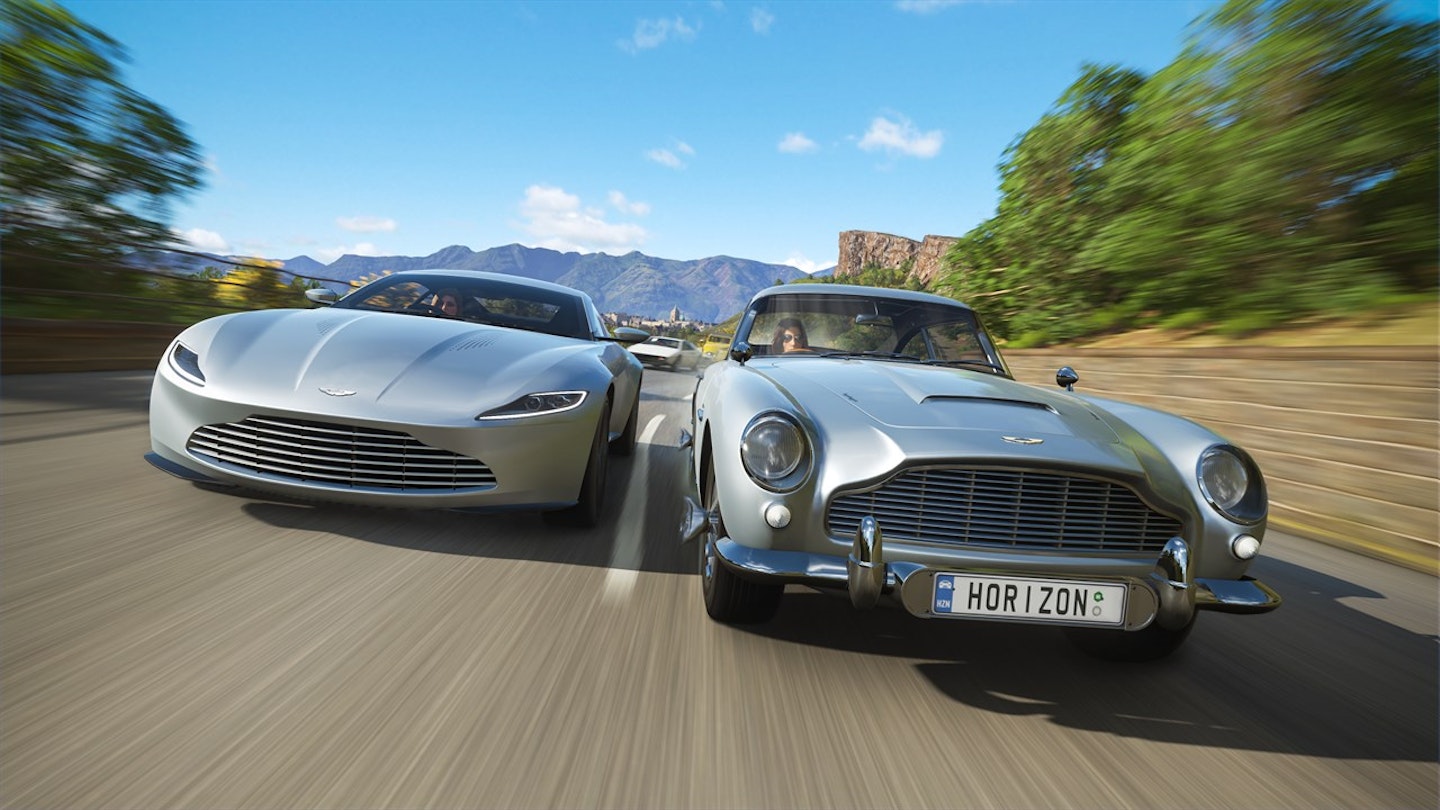 With its wealth of content and diversity of experience that caters to both hardcore racing fans and those who just want to hold down the go-fast button and have a good time, Forza Horizon 4 is easily the best the series has seen so far – and potentially the best open world driving game across the board.