It's been a long eight years since Nintendo last graced players with a core Animal Crossing game. Despite its best efforts, 2015's Happy Home Designer spinoff – which focused solely on creating perfect homes for assorted characters – just couldn't scratch the full life sim experience itch, and 2012's New Leaf was beginning to feel more than a bit repetitive.
Enter, then, New Horizons, which manages to feel simultaneously fresh and familiar; the video game equivalent of reuniting with an old friend. Once more, players will have to create an idyllic life by crafting the perfect home, building a community, and fostering relationships with an assortment of anthropomorphic characters, all with quirky personalities and strange habits. To anyone returning, it will feel instantly familiar, while newcomers will be gently guided though its satisfying gameplay loop of foraging items, then selling them to funnel the proceeds into improving your burgeoning community.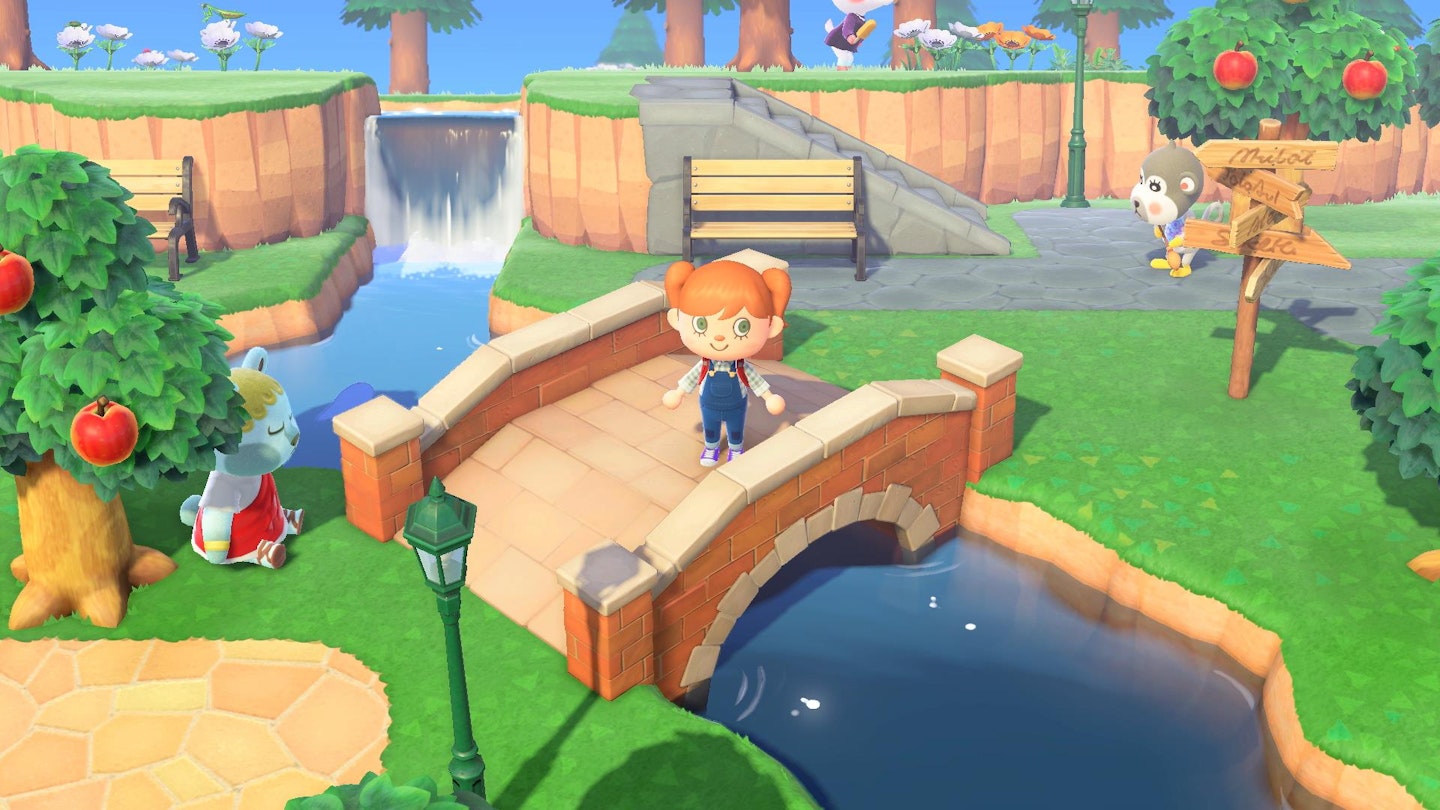 So far, so Animal Crossing, but New Horizons veers more towards a survival sim than past games in the series. You'll start out on a deserted island, and have to build everything up from scratch. Perhaps borrowing a trick from Minecraft, the addition of a crafting system – allowing you to build everything from tools to furniture, but requiring you to find the appropriate resources to do so – adds to the sense of adventure and freedom, but also brings a touch of frustration. If the environment doesn't provide, for instance, enough rocks to harvest iron from, you'll just have to wait until another play session, when more might spawn.
To an extent though, that was always the case with Animal Crossing, with its ebb and flow of timed events, visiting characters, and specific encounters. The limited resources you'll deal with early on in your island experience may irritate, but there are always plenty of other things to be getting on with until you can more easily cultivate items. Fishing, catching bugs, helping other villagers – a couple of whom join you on your island adventure to begin with, others who may come to live if you meet them while venturing further afield – or just pottering around pulling up weeds or digging up fossils all feels oddly fulfilling. The fact that common daily activities are often rewarded with Nook Miles – a new, secondary in-game currency alongside the returning Bells, redeemable for further rewards and upgrades – helps make even mundane tasks rewarding, too.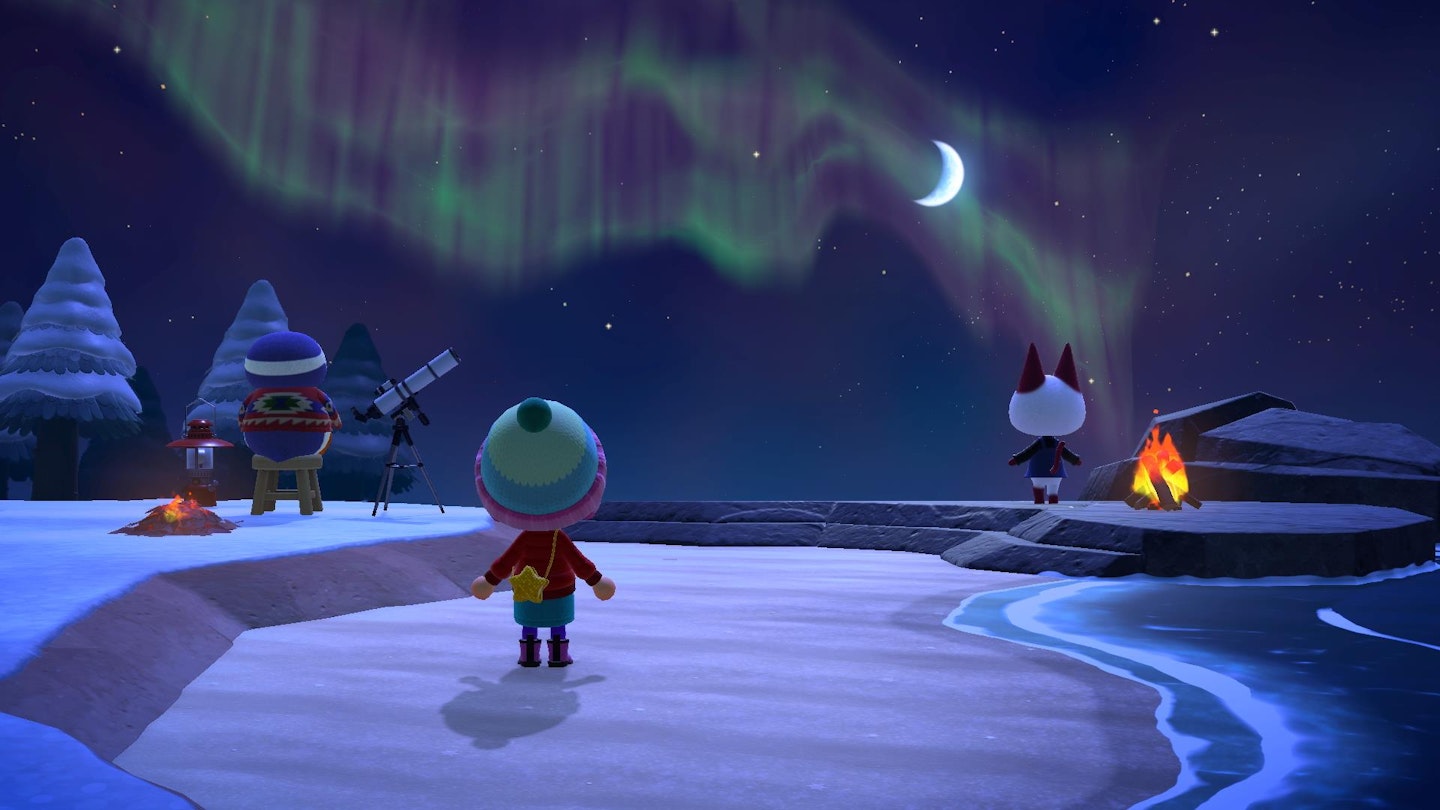 Through it all, New Horizons hits that sweet spot of delivering a sense of gradual progress and improvement, with zero-threat chillout vibes. Getting the most out of it will take commitment – prepare to spend months building your society bit by bit – but it's a game meant to relax, dipping in and out of island life whenever you have time, and asking only as much of you as you want to put in. Another delight for the series, a perfectly timed antidote to the real world.