Whichever way you look at it, 11-11: Memories Untold is an unusual project. Publisher Bandai Namco is better known for RPGs, fighting games, and anime spin-offs, while co-developer Aardman Animation is the iconic studio behind cheery family comedies such as Wallace and Gromit and Chicken Run. Neither company is where you would expect to find a sobering tale of humanity set in the midst of World War I.
Unlikely bedfellows, then, but the result – created in partnership with French developer DigixArt – is a thought-provoking and emotionally engaging exploration of what the "war to end all wars" was like. Largely ignoring the politics of the war, 11-11 instead focuses on the human impact of the conflict, splitting its narrative between Harry, a young Canadian talked into joining the British forces as a photographer, seduced by promises of fame and adoration, and Kurt, a German engineer who enlists in hopes of finding his son, lost somewhere on the Western Front.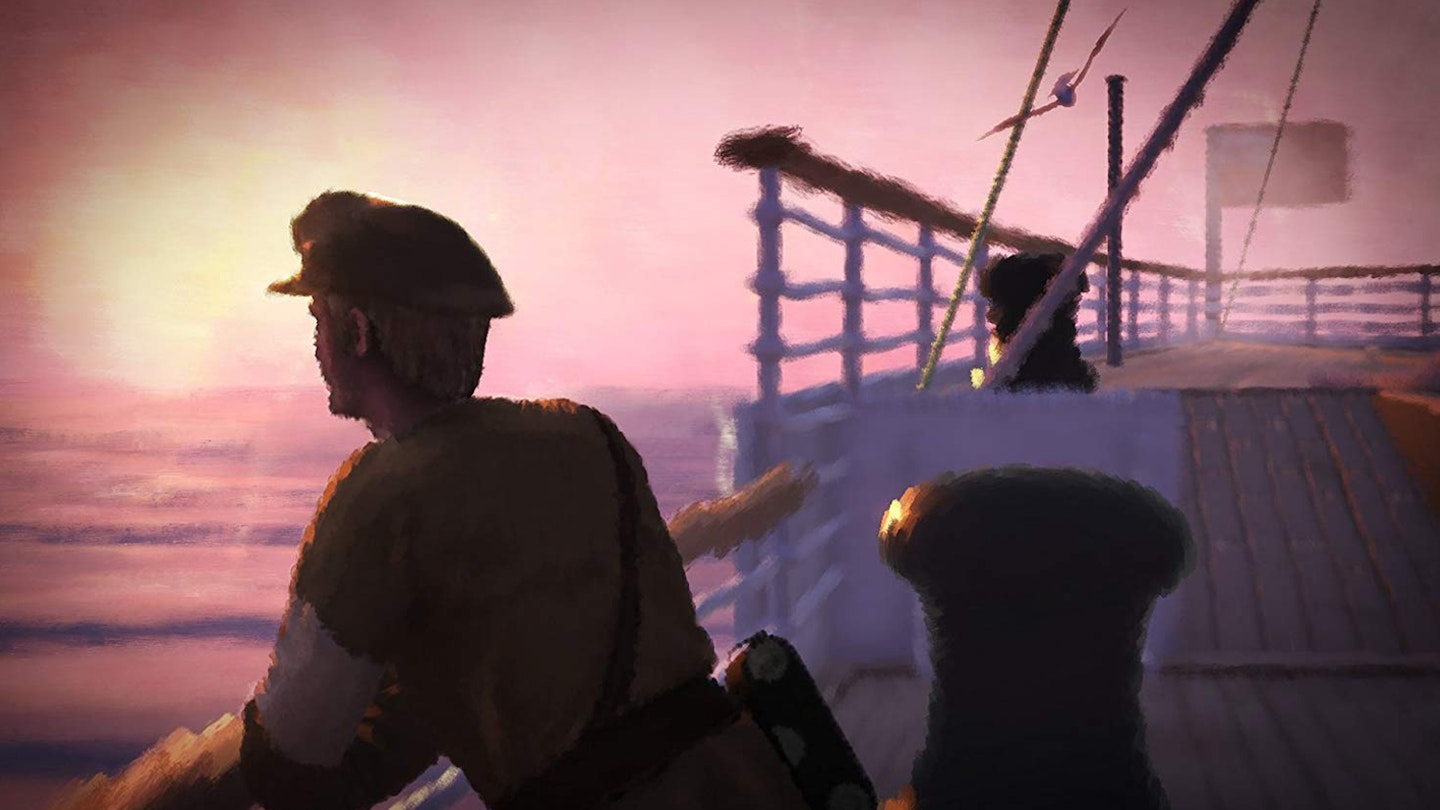 Mechanically, this is essentially an adventure game, which given the tone and material feels far more respectful than the likes of Battlefield 1. Story is the prime driver here, and although there it isn't as branching a tale as, say, Life is Strange, switching between the leads still produces a number of key decisions that can impact later developments. The photographs Harry sends home to the girl he fancies, or the letters Kurt pens to his wife and daughter, create emotional ripples through the game, while major decisions at the end of each act have greater impact.
The game looks like a living painting, all swirling brush strokes and moving colours.
However, the experience of playing 11-11 is overall a sedate one. There are a handful of secondary objectives – collectibles to be found scattered through the game, some floating around to be picked up, others unlocked by completing often hidden objectives; simplistic puzzles; occasional real-time challenges – but this is more an intimate, interactive story than an adrenaline rush. If you get drawn into the entwined fates of the two leads – easy to do, thanks to solid writing and excellent performances from Elijah Wood and Sebastian Koch as Harry and Kurt, respectively – that won't be a negative, but for some players this will feel too slow.
What really makes 11-11 stand out though is the innovative animation style Aardman has employed. The game looks like a living painting, all swirling brush strokes and moving colours, creating an impressionistic world that's surprisingly haunting. It's a far cry from the stop motion claymation Aardman is best known for, and stands as testament to the diversity of talent at the studio.
Coinciding with the centenary of the end of WWI makes this a particularly timely release, but it's far more than a glorified anniversary project. Unflinching writing that homes in on the personal costs of war and a distinctive art style that produces an almost dream-like experience combine to create a powerfully emotional title unlike anything else around today.